Yes, you can grow your Instagram reach by using Pinterest as your cross-promotional platform. Bother the social platforms are the same in many aspects, but there are differences too.
Earlier we have created a detailed article about Pinterest SEO, this is a step-by-step guide for the newbie Pinterest users to understand the following
How to use Pinterest to grow a business
How to optimize a post on Pinterest
The basics of Pinterest SEO
How to grow your following on Pinterest
How to grow Pinterest views
In this article, we will discuss how to grow Instagram using Pinterest as the main marketing platform.
Instagram has grown rapidly in the last few years and it has become one of the most important platforms for marketers along with the celebrities.
Did you know that celebrities and marketers (Instagram influencers) make tons of money using this popular platform? Here is a detailed article about it.
Instagram endorsements are big marketing game these days.
Celebrities are making in millions form this popular image sharing social media platform. According to BusinessInsider, Kylie Jenner makes a $1 Million for a single endorsement on her Instagram profile (117 million followers)
How to Grow Instagram using Pinterest as The Marketing Platform
Instagram and Pinterest are similar in many ways, the platforms are insanely popular and get millions of visitors every single month.
Both the platforms are for the visual content, generally used to share images on both the platform. So, it is easier to cross-promote your content and grow followers.
However, there are many differences as well. While Instagram is more of individual stories and doesn't allow you to share URLs except for the profile bio, Pinterest can be used to share and promote all your articles and other URLs.
In a way, Pinterest is a search engine that you can use to search content from all different niche. If you are looking for a greeting card idea, business card idea, Halloween wallpaper, Christmas decoration idea, Pinterest is undoubtedly the best platform to start your search.
Pinterest has become a parallel search engine along with Google for the bloggers and marketers in the last few years. There are sites that are driving thousands of traffic every single day only from Pinterest.
So, if you are ignoring Pinterest you are probably losing on a hugpotentialal traffic that can come to your website.
Here is how you can get started on Pinterest
Create your account
Link your website and verify it
Create boards related to your content
Style & optimize the boards with proper description and keywords
Start sharing your content
Join group boards
Start posting on group boards
Start following other users
Be regular and active on the platform
To grow your Instagram using Pinterest, you will have to grow your Pinterest first. You can use Canva to create great looking Pinterest images.
Canva offers you ready option to create the Pinterest graphic with the recommended image size. You can quickly add your image and text layer to create a stunning Pinterest optimize image.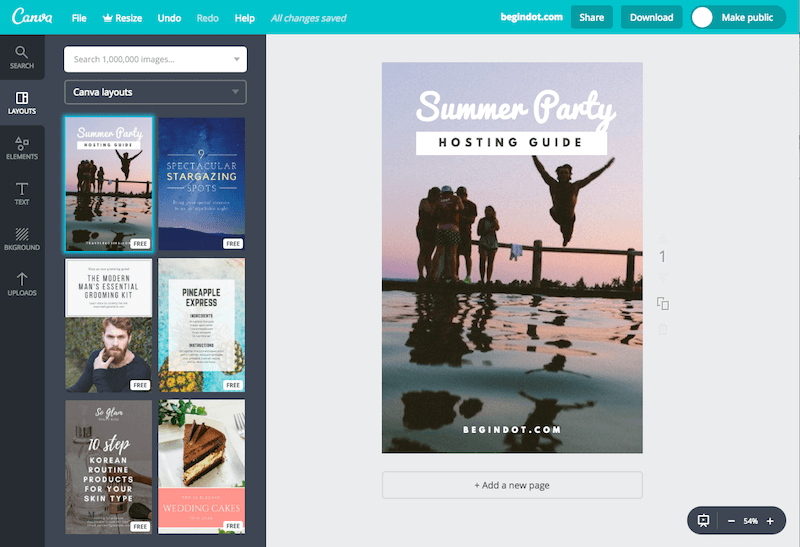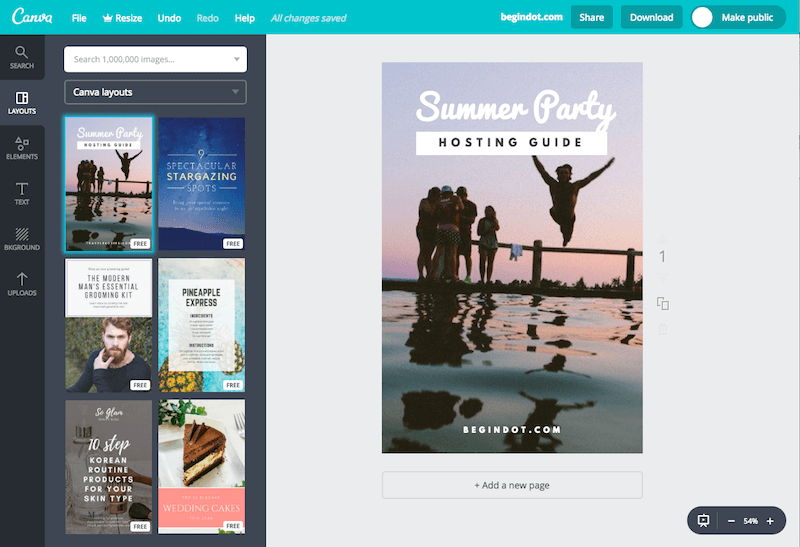 Schedule your images at regular intervals, here is a list of tools to schedule Pinterest Pins. This tools will make the process very easy for you and help you keep your Pinterest profile active all the time.
Use Tailwind
The Tailwind is one of the most widely used and highly recommended tools to grow your Pinterest reach. They have a number of custom features that are created to grow following on Pinterest.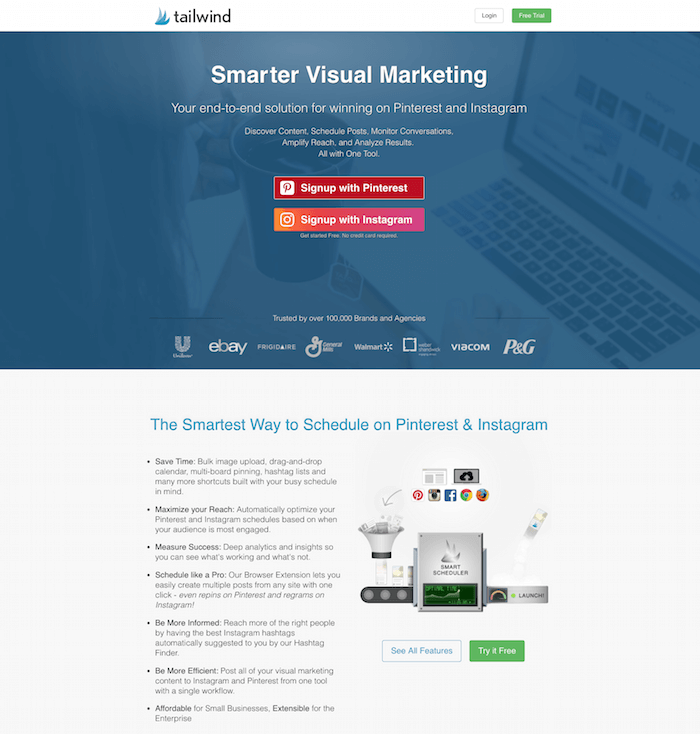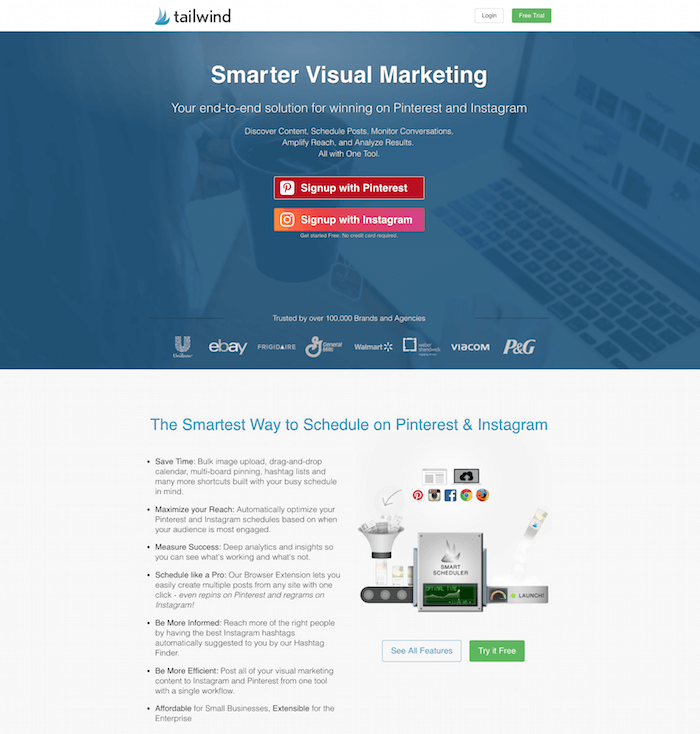 As we are talking about growing Instagram reach using Pinterest, you will have to claim your Instagram account on Pinterest.
To claim your account, go to Pinterest settings and click on claim next to the Instagram option.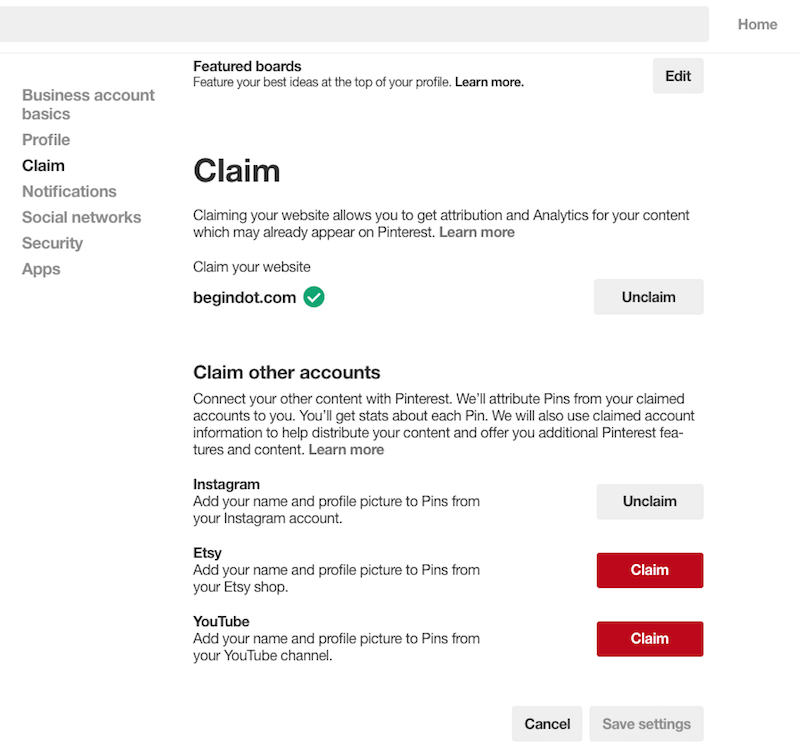 There are a number of advantages of claiming your Insta account on Pinterest
Your profile will look authentic and professional
Your Pins from the Instagram account will have proper attribution (show profile picture)
It will start showing the analytics so that you can change your strategy accordingly
When you claim a business on Pinterest, it will show you detailed statistics of each Pin you publish, that will help you to understand the kind of Pins that are working and the ones that are not working.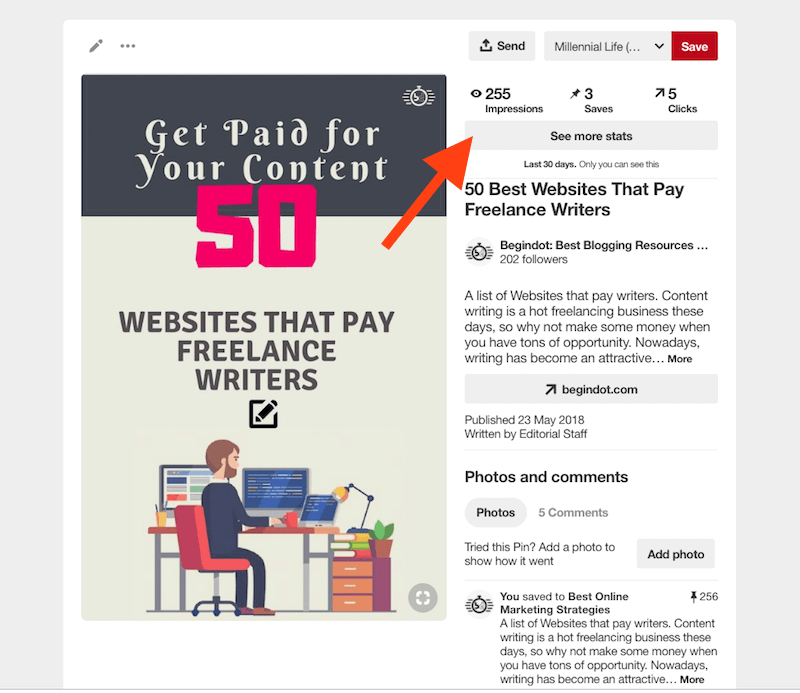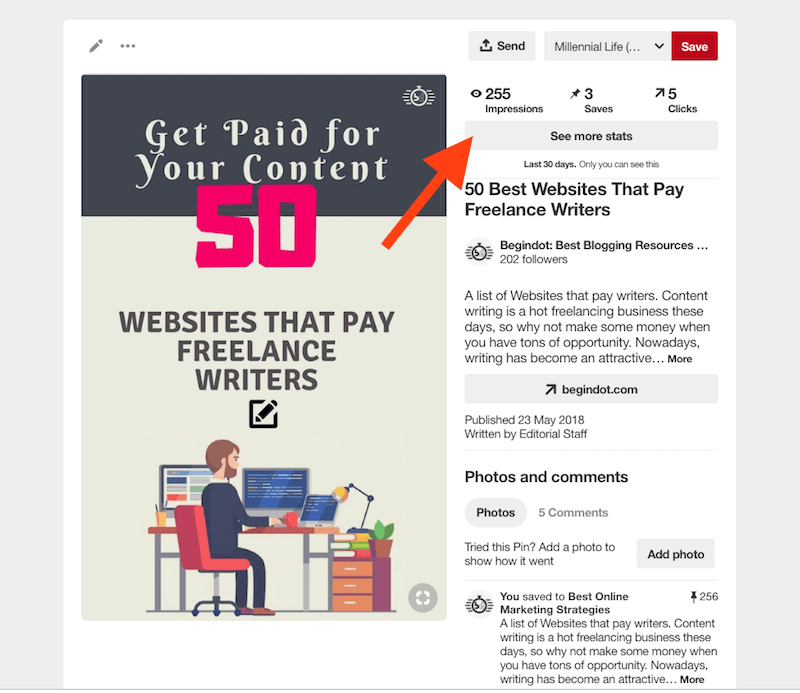 The shelf life of a Pinterest Pin is much higher than a Tweet or a post on Facebook, It grows slowly over the time and help you bring in traffic for a long time period just like the search engines. 
Visually stunning posts work on both the platforms, Instagram as well as Pinterest. You can create beautiful images and start cross promoting all the Instagram posts on your brands Pinterest account.
So, over a period of six months, you will surely see a decent growth in overall following making your brands social media following strong.
Hope this article helps ! Don't forget to share it