Basic Terminologies of Online Business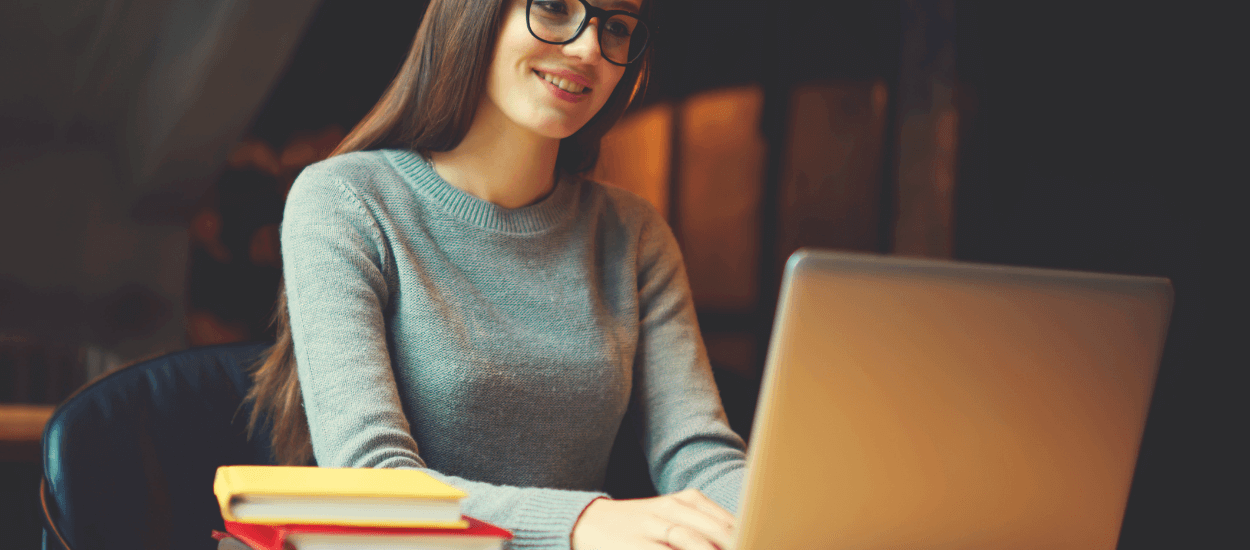 Learn The important terms of online business
Before you get started with your online business, there are a certain terminologies that you must know about. We have created this comprehensive glossary for the newbies. 
What is Affiliate Marketing?
Affiliate marketing is promoting other products for a commission. You become a sort of a salesperson for a company, and on making sales of their products, you get rewards. 
The best part here is that you don't have to work for a single company. You can sell products from many different companies and earn commissions from all of them.
Many online companies have dedicated affiliate managers and affiliate programs that are absolutely free to join and even have guides to help you in knowing and selling their products better.
Once you join their network, you get a unique affiliate link that you have to use for selling. You can do that by:
Starting a blog and promoting various affiliate products on your blog
Use your social media accounts like Facebook, Instagram, Quora, and so on
Doing Podcasts and recommending products on your portal
Creating email lists by creating websites
Q1. Where can I find affiliate links or products to sell?
Ans. There are many ways to search for products to sell online. Remember, not every company online has an affiliate program.
Search for the product name along with the keyword "affiliate programs" to look for the available affiliate products. For example, "Video games affiliate programs"
You can also go to affiliate network websites, like ShareASale, Commission Junction, or Clickbank.com. Here you just have to create a profile and then choose from the available affiliate programs
The companies that do offer an affiliate program have a landing page for the affiliate programs, commonly titled as "Affiliate" or "Become an Affiliate"
Q2. Can I use both affiliate marketing and ads on my blog?
Ans. Yes, you can. And in fact, many famous blogs online have earned much more from affiliate marketing than ads on their blogs.
Q2. 2. What is A/B Testing?
Ans. The name pretty much suggests everything. A/B testing is a process of comparison of two different versions of a marketing asset. It can be a web page, email template, landing page, and so on.
Sending one half of your traffic A version of a change and B to the other, you can know what would actually work on your portal and what would not. Here we have three major things to know about:
Variant: This is the term used to acknowledge the new version of a page or a landing page that you want to test in your A/B test. Although you must have at least two different variants of a page actually you can test as many pages as you want
Challenger: The new versions or variants that you create to test against your existing page is called the challenger
Champion: The variant that wins in the A/B test is the champion. Simply the one change which you finally decide to apply is called the champion here
FAQ
Q1. How long should I run the test before considering it successful?
Ans. There are various factors that have to be made sure here before you call it a success, such as:
Sample Size: This is the number of people or users you have involved in your test. It is highly recommended to test your change on at least 1,000 contacts
Statisticals: This simply means the yeses/noes. If this is above 95%, then the change can be considered considerable
Standard Deviation: The is the amount of variation recorded from the average. This will give you a better understanding of the possible success numbers in your tests
What is AdSense?
One of the most famous and used ways to make money out of your online content. AdSense shows relevant ads on your site, based on your content and visitor's choices. It is free and it is very simple to add to your website or blog. The different ads pay different prices, hence the possible amount you will earn will vary. 
This works in a very simple way:
You make spaces available on your website to display ads
Advertisers bid to display their ads on your platform in a real-time auction. The one that pays highest gets the space
The billing and the running of the ads successfully on your site is done by Google itself
Q1. Can I choose which ads I want to show on my site/blog?
Ans. No, you can not. The ads are served according to the content of your platform or the audience's behavior.
Q2. Can I remove an ad on my website that I don't like?
Ans. Yes, AdSense offers you a blocking control page in your account using which you can review individual ads and choose if you would like to display them on your website or not.
Q3. What is the revenue share offered here? What percentage of commission I will make on AdSense?
Ans. It's pretty hard to say how much exactly you will make on AdSense till you try it yourself on your platform. The earnings here depend largely on what amount of traffic you get, what is the type of content you are providing, the geographical location of your user, and so on.
For this you can try the revenue calculator of Google AdSense which can help you calculate the potential annual revenue based on your content and region.
What is AdWords?
Ans. Launched back in the year 2000, Google AdWords helps businesses make new customers and expand their area of exposure in the online world. The businesses get new leads through display network ads, search ads, and of course, YouTube ads.
The process here is simple. The advertisers have to pay Google money based upon the clicks that show up in Google's advertising network consisting of YouTube ads, search ads, display network ads, and so on. In return, the companies get a lot of exposure and generate more leads and sales for their products.
There are four different ways here ads are displayed to the buyers:
Search Ads: Theses are the ones displayed when someone searches something on the Google search engine
Video Ads: These are the ads that are displayed on YouTube. They are displayed on banners, in between ads, and everywhere you can see on YouTube
App Ads: These are the ones displayed across the entire Google application network
Display Ads: Using text and banners, ads are displayed across Gmail, and on all the other millions of websites on the web
Q1. Can I choose my target audience?
Ans. Yes, you can do that simply in the setup of your Google AdWords profile only. You can also restrict the countries that you don't want to show your ads in. 
Q2. How much Google AdWords costs?
Ans. This is decided by the budget settings of your Google AdWords account. Google AdWords only charges you when the visitor interacts with your ads, such as when it is clicked or visited. Google AdWords can run on almost any budget that you have with yourself.
What is Google Algorithm?
Ans. Google Algorithm is actually a series of algorithms that altogether make up the ranking system of Google. This algorithm eventually helps us find the most relevant search results in just a few milliseconds. The sorting of million of webpages and hundreds of results is done by Google using this series of the algorithm only.
There are various factors that are involved in the Google Algorithm practice, such as:
The words of the query
Location and settings of your Google account
Freshness of content
Google's rigorous guidelines and processes
These are some of the known factors involved in the algorithm. The algorithm is always in the process of improvement and is changed quite frequently.
FAQ
Q1. How to know if Google Algorithm has put penalties on you or not?
Ans. One of the easiest ways to do this is to use Google Analytics. You have to keep an eye on the changes in your rankings frequently to actually figure out the level of changes you have in your rankings.
Q2. Which is the latest Google Algorithm update?
Ans. As announced, Google's January 2020 Broad Core algorithm update is the latest one. This is the 13th update and is believed to be a change in the core algorithm of Google.
What is Analytics?
Ans. Analytics is one of the most essential parts of digital marketing. These numbers will tell you if your campaign is a success or a failure. From websites to social media, analytics are available for them all.
Analytics is used by digital marketers from all around the world to gain knowledge of optimizing your activities on your platform and to know what wrong activities you are doing that you shouldn't.
The internet is flooded with a ton of different free and paid tools for analytics purposes. Some of the famous ones are:
Google Analytics: Free to cost, will tell you the traffic, source of traffic, new & recurring traffic, page progresses, sales progresses, and so on
KissMetrics: One of the easiest in the business, allows A/B testing, shows all kinds of traffic analysis, and even helps you in improving your user engagements
Moz Pro: This one has helped businesses in their SEO and traffic efforts as well. You can analyze your link traffics, keyword rankings, ongoing trends, competitors researches, and so on
FAQ
Q1. How much time should be spent on analytics?
Ans. This depends on what kind of business you are running, what is your target audience, what areas have you exposed yourself on, and so on. What's important here is that we should spend more time on setting up the tool, learning the proper use and features of it. This would make our analytics processes much easier.
Q2. Is there one perfect tool that can do everything for everyone?
Ans. It's pretty hard to pick one that can do it all. Rather you should focus more on the one that suits your business and skill level.
What is Anchor Text?
Ans. The text or words that take you from one page to the other is called Anchor Text. These are the ones found on the pages that have a certain relevance to the page they are redirecting you to. The blue-colored hypertext is the most common type of Anchor text that you will find on the internet. The Anchor Texts actually help the search engines in rankings, as well as in knowing more about the page they are linking the current page to.
There are a few types of Anchor Text in practice on the internet, such as:
Targeted Anchor Text: These are the ones that match the exact primary targeted keyword on the page they are linking to for SEO purposes.
Backlink Anchor Text: A backlink is a link that redirects from a different website. The Anchor text here backlinks for the relevant keyword that the web page should rank on
Spammy Anchor Text: The text here has no relevance to the page they are linking to. This results in a negative SEO and ultimately Google bombing
FAQ
Q1. What is a Good Anchor Text practice?
Ans. The set of things that you should do while adding Anchor Text is called the Good Anchor Text practices. Apart from keywords, content, meta tags, and various other SEO practices, good anchor texts are also a key factor in SERP rankings.
Q2. What are Generic anchor texts and what are Naked anchor texts?
Ans. Generic Anchor texts are the texts that you use generally or most commonly. For example, "Visit the site" or "Click Here".
What is Backlink?
Ans. Also known as 'incoming links' and 'inbound links', backlinks are the links created when a website links itself to another website. Backlinks are one of the key aspects of SEO as they represent the trust of a website on another.
Another reason for backlinks being an important part of SEO is that when a lot of web pages link to a common webpage, then the search engine considers that linked page as an important one, hence they rank that page higher in SERPs. Majorly there are three types of backlinks:
Manual Links: These are the ones that are manually placed on websites, blogs, social media pages, and so on for SEO purposes
Natural Links: These are the ones you naturally, that means the backlinks you get because of your content
Self-created: As the name might be suggesting to you, these are the ones you get in a black-hat practice. These types of backlinks should be avoided
FAQ
Q1. What are Follow and No-Follow links?
Ans.
Follow (or Dofollow): These are the ones that actually help you in your search engine rankings. These are the ones coming from reputed websites on the internet and help you in making your SERP reputation better
NoFollow: These are the ones that you tell the search engine to ignore. These are the ones that don't actually give you or your linked website any value in SERPs
Q2. How can you know if the link is good or bad for SEO?
Ans. This actually depends upon a few factors like:
The quality and reputation of the website that is giving you a backlink. If reputed and well-known websites give you a backlink, you will have a good SEO profile
Whether the link you are getting is a dofollow or a nofollow backlink. Remember only dofollow is considered good for your SEO
What is Bot?
A bot is an application program that runs a pre-programmed or 'automated' set of tasks. The bot has been making digital marketing easier for all kinds of online marketers and develops an amazing user experience for the customers and visitors.  
Previously the bots were not considered good for the website, as many of them were helping in bringing in false traffic on websites. But with the emerging technology, nowadays bots are making the user experience much faster and easier for customers.
Using bots in the chat system is becoming a must-have practice in the online market. Visitors are getting their most asked questions answered by the bot on the page only, rather than chatting live to a correspondent or waiting for their ticket to be answered.
FAQ
Q1. Apart from messaging, where are bots used in digital marketing?
Ans. Apart from messaging, AI-powered bots are also used for:
Scheduling: Instead of manually fixing and dealing with the calendar, you can use bots for scheduling meetings and call-backs
For Gathering Information: Another very popular use of this technology is in getting information from leads, such as by using AI-based contact forms
Making your pages more conversational: AI-powered bots are also used in things like greeting your visitor and in displaying offers and discounts more creatively
Q2. How are bots used in Social Media platforms?
Ans. Bots, or Social bots in this case, are used in a number of different forms, such as in chatting, scheduling posts, advocating ideas, and also in increasing fake followers, which is not at all recommended.
What is Bounce Rate
Ans. A bounce rate is defined as the percentage of the visitors leaving a web page without actually doing anything on that page. They can be calculated on different pages in different forms. For example, a bounce rate on an e-commerce page would ideally be considered upon the basis of the visitors vs. the converted customers. Ideally, this value is important for these three major reasons:
This rate tells you whether the content on the web page is good enough or not. You need to hold visitors on your websites as long as possible for better results and conversions
This is a considered factor in Google rankings. Also, this is even regarded as one of the major factors involved in first page rankings
This can also tell you if your content has some technical faults as well. Maybe your form is looking good but is having some unchecked technical mistake
Q1. What is the difference between bounce rate and exit rate?
Ans. Bounce Rate is almost similar to the exit rate but has a major difference. Bounce rate is the percentage number of visitors that land on the page and leave without doing anything. Exit rate is the percentage of visitors that actually skip the page without even landing.
Q2. What are the major reasons for increasing bounce rate?
Ans. There are several reasons for that, such as:
The user might have expected something else from the page
Not so interesting UI and UX design
The page is slow and boring
What is Broken Link?
A broken link is a link that redirects to a web page that is either not accessible to the user or doesn't exist. The web-server, in this case, will return an error message as the user tries to access a broken link. These are also known as 'dead links' or 'link rots'. 
If you have such links, your Google search results ranking will definitely be affected, but these won't affect the overall SEO of the website. Google's Search Quality Rating Guidelines involves broken links in determining the quality of a web page, and ultimately of the complete website.
Broken links also affect the overall user experience of the visitor. The overall reputation and user experience are affected by the number of broken links on a particular web page. This has also been observed as a reason for increasing the bounce rate on a number of different websites. 
Q1. How do I find broken links on my website?
Ans. Using Google Search Console, broken links can be identified easily. You can search for broken links through Google Search Console > Crawl Section > Crawl Errors Tab. If broken links are found, Google Search Console will notify you and show you the URLs of your website with broken links.
Q2. What is a dead link?
Ans. A link on a web page directing towards a page that has been deleted or removed from the web is called a dead link or orphan link.
What is a Browser?
A web browser, or simply a browser is a software program that is used to explore, retrieve, and display information from all across the world wide web. This information can be in the form of pictures, videos, or any other files. A browser is a user(client) program that is available on desktop computers and mobile devices both. For example, you are reading this page on a web browser.  
The working of a browser is pretty simple. When a user enters a web address or a URL in the search box of the browser, the URL request is passed to a domain name server. The domain name server holds names and their I.P. addresses. On receiving the concerned data, the browser displays the same to the user. Some of the most used web browsers these days are:
Google Chrome: An open-source internet browser, released back in 2008 is available on Windows, Linux, Mac OSX, Android, and iOS
Mozilla Firefox: Developed by Mozilla Corporations, this world-wide famous browser was released back in 2002, and since then has been introducing new features regularly
Opera: Available on all kinds of OS, Opera was released back in 1995. This is one of the fastest web browsers
Q1. What is an URL?
Ans. Uniform Resource Locator or the URL is the address of an internet resource. In simple words, this is an address of a website or a web page.
Q2. What is incognito mode?
Ans. This mode on browsers allows you to access the internet in an undercover mode. Any website or search done in incognito mode won't show up in your browser history later.
What is Cache?
Cache, pronounced as CASH, is a special high-speed memory, used for speeding up CPU processes. The cache memory holds those data that are frequently requested so that they are quickly available without bothering other processes of the CPU. 
The Cache Memory is very fast as compared to normal memory, and acts as a buffer between the RAM and the CPU. The cache memory is actually very small and faster than CPU memory. There are two types of Cache memory, namely:
Primary Cache – These caches are stored in the processor chip itself and is very small in size. The access time of Primary Cache is comparable to the processor register.
Secondary Cache – This is the memory space between the primary cache and the rest of the computer memory. This is also called the level 2 cache. Sometimes this Level 2 cache is also placed in the processor chip.
Q1. Give examples of Cache Memory?
Ans. Some of the major examples of Cache Memory include:
Browser Cache : Most of the web browsers use webpage data memory to be stored in cache. For example, web browsers cache the CSS, JavaScript, and HTML of a website.
Disk Cache: Most of the SSDs and the HDDs include a very small amount of RAM especially for Cache memory, called the Disk Cache.
Memory Cache: Running software or applications store certain data for faster processing. This data is stored in the cache memory of the system.
Processor Cache: These caches are even smaller than disk caches. These are tiny blocks of data that are quickly accessible by CPU.
Q2. Can cache memory be controlled?
Ans. Although most cache memory is done in the background, you can control the browser cache. Simply open the cache setting in your browser and change the size of your browser cache as per your need. You can even empty the cache memory as well.
What is a Canonical Tag?
This tag is used to define the specified URL as the master copy of a web page. A canonical tag is often also known as rel canonical tag. This tag is simply there to tell the search engine which version of the URL you wish to show in the search result. 
This eliminates the problem of identical content showing on a number of URLs. An example of this tag looks somewhat like:
<link rel="canonical" href="https://www.xyz.com/abc" />
This tag becomes quite important as per the SEO aspect of a webpage. Duplicate content of a webpage indicates a negative SEO for the page. When search engines crawl through many different URLs having the same text, it causes negative SEO and can affect the SERP. Sometimes the search engines can even pick the wrong URL as the 'original' URL. Using the canonical tag, you can control the duplicate contents easily.
Content Management Systems driven websites have accelerated these problems even more. Sites automatically add tags allowing multiple URLs to the same content. You might be having thousands of duplicate URLs on your website without even noticing it.
Q1. How do I fix canonical problems?
Ans. This can be done in two different ways. One way is that you can implement the 301 redirects on the website. Another way is that you can add canonical tags to your web pages. The choice basically depends on the type of canonical issue you face.
Q2. What will happen if I add multiple rel=canonical tags?
Ans. Having multiple rel=canonical tags will let the tags be ignored by Google. This is the most common mistake caused by CMSs.
What is CDN?
CDN stands for Content Delivery Network, which is actually a group of a distributed group of servers that are connected together to provide quick and fast delivery of online content. These servers are distributed all around the world. The CDN makes sure the transfer of assets needed for faster internet is provided, such as HTML pages, JavaScript, stylesheets, videos, and so on. 
CDN became popular thanks to the amazing speed they provide. The popularity of CDN is growing quickly all around the world, and nowadays most of the traffic on the internet is through CDNs. Major online websites, such as Facebook and Amazon use CDN.
This service also protects websites against cyberattacks, such as Distributed Denial Service (DDOS) attacks. There are a lot of advantages to CDN, such as:
Reducing Costs of Bandwidths: Bandwidth costs are one of the primary costs for website hostings. Using caches and other configurations, CDNs reduce the overall costs for website owners.
Improving Security: CDNs provide DDoS mitigations, which helps in the improvement of the overall security of the website.
Reducing Load Time: Visitors have a faster experience of the internet through CDNs. The distributed content is much faster accessible from nearby CDN servers. This ultimately reduces the bounce rate and makes the website faster.
Q1. How does a CDN protect data?
Ans. CDN makes the websites much more secure with fresh TLS/SSL certificates. This helps in keeping a high standard of authentication and encryption.
Q2. Are CDN and web hosting the same thing?
Ans. Many websites from all around the world choose CDN over traditional hosting, thanks to its faster performance. CDN does not actually host content, but it does help the cached content to be saved on the network.
What is Clickthrough Rate?
Click-through rate is simply the percentage of impressions on a platform that actually converts in a click on that platform. For example, if your Pay-Per-Click advertisement had 1,000 impressions and 1 click, that would mean a 0.1 percent CTR. 
The CTR is a very important number in any online platform, especially in PPC ad campaigns. The Clickthrough Rate lets you know how useful people are finding you advertisement to be. A higher clickthrough rate would mean that visitors are finding your advertisement to be highly useful and relevant for their use.
A lower CTR would mean that visitors are finding your advertisement to be very useless and irrelevant for their use. The main aim of a good PPC campaign is to make qualified users reach your website and make a purchase, fill a forum, downloading something, or similar action. A higher CTR is the base of achieving that success.
Click-Through Rate also affects the overall Quality Score as well. Quality Score is the relevance of an advertisement related to its keyword, ad copy, and landing page. The higher the relevance of your ads, the higher are your chances of a good Quality Score.
Q1. What is considered a Good Click-Through Rate?
Ans. This number really depends on what:
Industry you are coming from and in what you are dealing with
Overall PPC campaign and its goal
Keyword you are using and their types
Q2. Can low CTR work?
Ans. Having a low CTR is absolutely fine. If your keywords and paid ads are performing well, then having a low CTR is not a major issue.
What is a CMS?
A content Management System or a CMS is a software application that let's people create websites without any serious knowledge of web designing or coding. People who don't even know how to code at all can create amazing websites using CMS in a few minutes.
And these CMS created website can be edited, published, hosted, modified, and so on easily using CMSs. Rather than actually coding, you can customize and add features on your website with the help of in-built templates and extensions. Also, you can have a lot of people working collaboratively on the same websites using CMS.
Some of the important features and applications of Content Management Systems are:
SEO and Extensions made easy: One of the most amazing and helpful feature of a CMS is the ease with which a user can execute the SEO practices. Many CMSs offer in-built extensions and plugin dedicated to search engine optimization. You can also integrate third-party easy-to-use SEO tools using CMS
Predesigned Templates: Most of the CMS platforms provide a set of amazing predesigned and feature-packed templates to ease-off the design process of websites. These are very helpful in making user-interface easier and flexible
Collaboration: Collaborating and working in teams on a common website is very easy using CMS. Security teams, graphic team, writers, and so on can work together without any fuss
Q1. What is the role of CDA in CMSs?
Ans. Once you are done with the editing and changes on a CMS based website, the CDA, also known as Content Delivery System, will take the charge. The CDA will take the changed content into CMA, and will assemble the code, display the result, and will store the changes as well.
Q2. What are some popular CMSs?
Ans. Some of the most popular and widely-used CMSs are:
WordPress
Joomla
Drupal
Magento
OpenCart
ModX
What is Content writing?
Ans. Content writing is all about writing valuable and resourceful content. A content is a valuable information and data that has a specific audience for itself. A content cannot be for everything and for everyone. It is what we call 'Niche' centric. A content and its valuable information is based on a particular topic and has a particular set of audience.
A content can be helpful, resourceful, and can also be entertaining. Another interesting thing to know about content is that the content can be in any form and medium. For example, text, audio, video, and graphics.
A set of content can be published or delivered using mediums like CDs, websites, blogs, cell phones, magazines, speeches, images, social media, and so on.
Content writing is all about the content. The delivery of this resourceful, relevant, and communicable content in words is content writing. Content writing is all about informing, supporting, and helping the readers. Thou content writing also involves adding up of infographics, images, videos, and other content, but primarily content writing is all about the words in its roots.
Q1. What is the use of content written by content writers?
Ans. Content is all about information. The readers engage, participate, purchase, and support themselves through this content.
Q2. What skills does a content writer must possess?
Ans. There is no specific kind of skills that you need to become a content writer, but on a wider scale, you need skills like:
Organization Skills: You need to be organized and should not be fussy about the organization of your assets and files. You need to be fast and well-on-time, which requires you to be well organized.
Strong Research Skills: You need a lot of good and quick research skills be a good content writer. You need to be a good reader and have strong research resources as well     
What is the Conversion Rate? 
Conversion rate is the number of visitors of your website that actually do something that you want them to do on your website or platform. Conversion depends differently for different types of businesses. Such as:
Visitors making a purchase on your e-commerce website
Applicants filling up a form that you want them to fill
Getting engaged in your online chat program that you want them to
Download something that you want them to store on there systems
Getting to click on a link or share a post from your platform
There are a ton of different form of conversion actions that people can perform on your platform. So, in simple words, conversion is a measurable value that helps you monitor your progress and target growth. Having a good conversion rate is easy if you have a good and straightforward development all around your platform. And it is also very important to track your conversion rate at regular intervals.
Q1. How to calculate conversion rate?
Ans. It is quite simple to calculate the conversion rate of an online platform. All you need to do is to divide the number of clicks/downloads/registrations/etc by the number of total visitors on that particular platform.
Q2. How can you track conversion rate?
Ans. Conversion rate is not the ultimate value that determines success or failure of a business. But this tool is a great tool to track performance of a business. For quickly tracking your conversion rate of your platform, marketers use platforms like:
Google Analytics
Twitter Ads
Facebook Ads
Google Ads
What is Cookie?
Cookies are the files that your computer uses to store a small, specific amount of data regarding a particular client or website. The use of cookies is to store and make data available for better user-interface and overall experience. This data helps the overall customization and experience of a user be simple and effective. 
Informations and data, such as email, password, home address, shipping, names, and so on are saved in these cookie files.
The working of Cookie is quite simple and is very effective. This can be explained using a simple example. Imagine you visit a website where you wish to fill a sign up form. Using cookies this can be achieved in just a click. Information such as email address, name, etc are stored in cookies and can be used to easily fill the form. Cookies can be categorized in different forms, such as:
1. Session Cookies: These cookies are used by the server for information regarding user's activities. These cookies help in the user experience as well. You can resume you working on a website from where you left with the help of session cookies.
2. Malicious Tracking Cookies: These are the cookies that are used to track online activity online. You can store you preferences, track online activity, store personal information in these types of cookies. These cookies are very unsafe and often sold to companies without consent.
Q1. What information does cookies store?
Ans. Most cookies don't, but many do store information like personal information, name, email address, phone number, and so on. Some other include age, location, behavior, gender, and so on.
Q2. What is device ID?
Ans. A device ID is a code that is unique for all users. Advertisers target specific devices using this unique ID code of different users.
What is CPC?
Ans. CPC stands for cost per click. This is the cost that you pay for each and every click on a platform. This is actually the cost for each click on your ads in a pay-per-click campaign. This analysis is used for measuring the success and failure of an investment in a paid search campaign.
The formula used to calculate CPC is quite simple to do. The cost, that is the money spent by an advertiser divided by the number of clicks in that campaign. For example, if an advertiser has paid $100 for an advertisement campaign, and he receives 50 clicks on tha advertisement, that the CPC would be $2 per click.
Different models and platforms use different attribution models to calculate conversions. Platforms such as Google AdWords and Google Analytics use different methods to do the conversion.
Optimizing CPC campaigns is quite a challenging task and needs a plan. Marketers use a top-down account structure to do so. Elements such as Ad Groups, Campaigns, Ads, Keywords, and so on are used in these plans.
Q1. What does high CPC mean?
Ans. A high CPC simply means that you CPC value is higher than the average industry standard and needs a lot of improvements as soon as possible.
Q2. What is a good CPC rate as per the industry?
Ans. It is mainly measured by your target ROI. For most of the business, a 20% cost per acquisition, that is a 5:1 ratio is considered to be positive.
What is CPM?
Ans. Also known as Cost per thousand, CPM, or cost-per-mille is the term used for thousand impressions in the digital marketing world. This is one of the most-used and one of the oldest in the marketing businesses. The origin of this term is traced back when online marketing was started.
The calculation here is quite simple. If a publisher charges you $1 CPM, that would mean that the advertiser has to pay $1 for every thousand impressions on his ad.
This is one of the most common methods used for pricing web ads from quite a while now. Often, and from a while now, the success of a CPM campaign is measured by the click-through rate of that campaign, which is the percentage of visitors of the website that actually saw and clicked on the advertisement.
But also, you cannot measure the success of a campaign by the CTR only. The total price paid for a CPM campaign by a marketer to a publisher is calculated by multiplying the CPM rate by the number of CPMs.
What is a good CPM rate?
Ans. The general industry rate of CPM is $1.39. So if in any case your CPM campaign is costing you anything over $1.39, you are paying above the market average.
Q2. Why does CPM matter?
Ans. CPM measures the result of a campaign and its ability to convert a call-to-action into actual conversion for profits.
What is CRM?
Ans. CRM stands for Customer Relationship Management that helps you manage all your company's interactions and image with potential and on-board clients. The goal of a customer relationship management system is pretty simple, to improve the complete businesses relationship of a company.
CRM actually talks about the complete relationship management of a business, straight from contact management, sales and subscription management to productivity and post sales management.
A customer relationship management system helps you to put your complete business and relation profile to be managed from a common platform. Any businesses of any kind can use CRM systems, such as services, collages, suppliers, wholesalers, and so on.
A customer relationship management system helps you to store and prosper your businesses future and profile. It also lets you manage and identify your future sales opportunities.
Customer relationship management systems have made visibility and ease of access of data a thing of few clicks only. Collaboration and productivity functioning of a company has been eased out using customer relationship management systems. You can get a complete overview of you future and present customers on a single screen. The dashboards in such systems are very productive and make your processes simpler and quick.
Q1. What is the importance of CRM for marketers?
Ans. Marketers are using the customer management systems for better understanding and actually making their sales and production pipeline simpler and fuss free. It has also helped them in interacting with their partners and customers much easily.
Q2. What are some famous examples of CRM?
Ans. Some famous examples of CRMs are:
Apple CRM
Microsoft Dynamic 365
Oracle CRM
Salesforce CRM Cloud-based
What is Call to action?
Ans. A call to action is all about a short line of copy made especially to convince a visitor to take a desired action. This can mean differently for the different kinds of businesses all around the world. For some it could mean a product being sold, or for some other it could mean clicking a button, and so on.
It is basically an image, text, video, button, or anything that prompts a visitor to take some action. This button, image, text, form, or anything can be placed at any part of your platform. Even this CTA can be placed in emails in your email marketing campaigns. Here are a list of things you need to add for an effective CTA:
Design: The design of a call-to-action can do a lot in the whole purpose. To notice a CTA is very important and to make a CTA visible, the design of that CTA has to be eye-catching. The size, color, contrast, and so on matters here the most.
Value-Proportion: Visitors have to know what they are clicking-on. Visitors are smart enough to understand what should and what one shouldn't click on. You have to make sure that you mention the purpose of that button before it is pressed.
Q1. What are the examples of a good call-to-action phrase?
Ans. Some examples of a good call-to-action phrase are:
Yes I want it!
Start Your Journey
Activate Now
Add to Cart
Subscribe
Q2. What makes call-to-action effective?
Ans. Here are a few factors that affect call-to-action:
Placement of the CTA
Clarity of the purpose of the CTA
Ease of visitors to reach and follow the CTA
Design and look of the CTA
What is a Domain name?
Domain name is a name for your website, somewhat similar to the physical address of your home. A web browser needs a domain name to reach your website, similar to the address you need to enter in your GPS app so that you can have the directions.
A domain name consists of two major elements that together make the full domain name of the website. This consists of the name of the website, followed by the domain name extension. For example, Instagram.com consists of two elements, the name 'Instagram', followed by the domain name extension '.com'. 
When you buy a domain name for your website, you can actually specify which server that domain name is pointing to. A web server is a machine that hosts files of websites. This is from where the website sends and receives data all across the internet.
Without the domain name of a website, the visitors would need to enter the full IP address, which is very difficult to remember and market as well.
Q1. What are the different types of domains?
Ans. There are a lot of other different types of domains available, apart from .com, that covers up to 46.5% of all the websites from all around the world. Other most common types of domain names include:
Top Level Domains: These are the domain names that include the top and the most used domain names on the internet. Presently there are thousands of TLD available, but most famous of them include .com, .net, .org, and so on.
Country Code Top Level Domains: Also known as ccTLDs, these are the country-specific extensions such as .us,.jp, and .in.
Generic Top-Level Domain: Also called gTLD, these are the ones having a specific use-case, aiming for a certain goal, such as education websites having .edu extension.
What is DNS?
A DNS is somewhat similar to a phonebook, also called the phonebook of the Internet. One of the major uses and purposes of this system is to translate domain names into their IP addresses so that the browser can load resources.
Each and every connected device on the internet has a unique IP address which the browsers and other devices can use to locate the device. The DNS, along with the domain name eliminates the need to memorize the IP address of all the devices.
The working of DNS is quite simple. The process involves converting domain names into a computer understandable IP address. This translation must occur between what the user has entered into the browser and the computer understandable address.
While loading a webpage, there are four different types of DNS servers involved, such as:
Type 1: This is called the DNS recursor, which is there for requesting the client's query regarding the DNS
Type 2: This one is called a Root Nameserver. Here the first step in translation. Begins.
TLD nameserver: This is the top-level server. This can be thought of a rack of books for a specific category.
Authoritative nameserver: This is the final server in the matching purpose.
Q1. How do can one find his DNS server?
Ans. Open the command prompt and type 'ipconfig/all' command. You will get all the required information. Find your DNS servers in the "DNS SERVERS" field.
Q2. What is DNS resolver?
Ans. This is the local server that has to store the database for servers and managers. Using a DNS resolver your computer does not need to store addresses manually.
What is DoFollow Link?
Ans. DoFollow link is actually the default state of any link. In simple words, a link that has no nofollow attribute is called a dofollow link. When another website links backs to your websites using a standard dofollow link, it can actually affect the search engine rankings of the website.
Search engines actually use bots to crawl through the web. These crawlers actually use these dofollow links to recognize who is linking to whom. This is what is called "Link Juice". SEO authorities actually count this as a pro for rankings.
For example, if a highly reputed and top ranking website gives you a backlink to your website, then this would increase your website's ranking.
Creating dofollow is quite easy. Actually, when you create a new link on your website, the link would automatically be a dofollow link.
Q1. How does one know if a link is dofollow or not?
Ans. This is quite easy to do. The easiest way to do this is to right-click on the link and select the 'Inspect' tab. Then simply check the 'rel=nofollow' attribute in the code.
Q2. What is an editorial link?
Ans. An editorial link is actually a link that ultimately results from a website having good marketing and content techniques. Unlike an acquired link, editorial links are the ones not paid for direct requests. These links are part of a powerful linked profile.
What is Direct Traffic?
A traffic source is called direct when there is no data available for how it found out the website. This is also possible if the referring source has been manipulated to be ignored. 
In simple words, these are the traffic sources which the analytics software application has failed to recognize the source of. There are a few reasons that are actually responsible for the direct traffic. Some of these reasons are:
Bookmarks: This is the most common reason for direct unidentified sources. One of the most difficult to resolve bookmarked websites will see you as an unidentified direct traffic.
Broken Tracking Code: This is also a very possible scenario. Broken tracking codes lead to the direct traffic that analytics tools can't recognize.
Manual Address Entry: This is also a very common case these days. Manual entry of websites in search bars for redirecting to websites is another very common reason for direct traffic.
Looking at the overall traffic analysis, a healthy amount of direct traffic is counted for about 20 percent. Since Google has started giving importance to secured websites, websites hosted as "https" will lead to more secure and less unidentified traffic.
Q1. What is the difference between organic traffic and direct traffic?
Ans. Direct traffic is the one that includes searches from the web browser search bars as well. Whereas organic traffic is the ones that can be tracked back from search engine search results.
Q2. Does direct traffic work?
Ans. Direct traffic is actually very useful for SEO. Direct traffic would mean that your overall brand name is doing well online.
What is Duplicate Content?
Duplicate content is the same content that is available in many different locations, both on and off the internet. This content also lives on different websites, as well as on different domains. This can happen if your website is available on both HTTP and HTTPs. The worst part here is that your AMP pages can also lead your content to be counted as duplicate content, in case it is not linked properly. 
These are the content that actually matches other contents on the internet or appreciably similar to each other.
Many a time duplicated content can be counted as copied content as vice versa if the existing text matches the content exactly. Even if you put a keyword, or give that copied content a different spin, the copied content will be counted as a duplicate content.
Q1. How can someone fix duplicate content?
Ans. Here are a few steps that you need to execute to fix duplicate content.
Recognize the content which can be counted as duplicate
Determined the URLs having similar texts
Apply the 301 redirects wherever necessary
Add the rel="canonical" in the links tags
Q2. How can you report duplicate content?
Ans. Once you have successfully identified duplicated and copied content, simply go to DMCA and click on 'submit a legal request'. There you can report duplicate content.
What is Funnel?
A series of steps that guide a prospect to become a customer is known as a Funnel. A visitor on your website goes through various steps before considering your Call to Action (CTA).
In simpler words, it describes the customer's journey with your business.
Here is an example of a customer's journey with your business:
A visitor comes to your website.
Goes through various products or services.
Selects a product or service
Makes payment for the product or service.
Question 1: How does funnel work?
It works like an actual funnel that has two ends. A visitor enters one end of the funnel and a customer comes out from the other end of the funnel. Although, the size of the funnel decreases as not every visitor will convert into a customer.
Question 2: How can you plan an effective funnel for your business?
To put an effective funnel into work, you have to keep these things in your mind:
You have to make your target audience aware of your brand.
Delight them with beautiful content to increase the traffic on your website.
A simple process or steps would be the most effective way to convert prospects into customers. These customers can convert into brand promoters later.
What is Hashtag?
Hashtag is a content discovery tool, represented by a symbol or a label "#" that helps you find similar content on various social media platforms. These hashtags are used by individuals and businesses to reach their target audience.
The Hashtag trend was started from Twitter but gradually made its way to all social media platforms. So, if you are looking for some information on a particular topic, chances are hashtags will provide you the right direction.
Question 1: Why are Hashtags important?
Both small businesses and large businesses have realized the importance of the right hashtags for their content. The reasons why hashtags are important are as follows:
It simplifies the process of searching the right content.
It helps to increase your social media presence by attracting users who are interested in similar topics.
Your business enjoys from trending topics.
Question 2: How can on use Hashtags?
Following are the 5 tips that will guide you through the usage of Hashtags:
Use hashtags that are relevant to your industry.
Avoid hashtag pollution as it makes the message difficult to read.
Look for hashtags that are being used by your audience.
Be clear with your hashtags.
Make use of trending hashtags as timing is important.
What is Heading in a web page?
Headings are the signposts that tell the audience what the content will offer on a particular web page. If there will be no headings, the viewers of your website won't know what to expect. It does not only help viewers but also the search engines to understand the content.
Question 1: Why should we use Headings?
Headings indicate a readable text structure. Long stretches of text would not entice your audience to read the piece of information any further. Other reasons why you should use Headings on your web page:
It improves your SEO as headings improve the text quality that will induce them to stay longer on your web page.
It is useful to visitors as they can easily locate the content.
Search Engines tend to index the structure of your web page through Headlines.
Question 2: How is the heading structure divided?
The Headings of a webpage are divided from H1 to H6.
H1 is the first heading of the page as it describes the title of the content.
H2 is the sub-heading.
H3 is the sub-section withing the sub-heading such as the lists or bullet points.
H4, H5, and H6 can be further used for smaller headings in the body.
What is the Homepage of a site?
Answer: When you visit a web address, the default page that opens up is known as the Homepage. It is a starting point of any website that manages to provide navigation to other parts of the website.
Question 1: What are the tips that can make a homepage successful?
The homepage of your website sets the theme for your brand. It manages to attract the right target audience for your business. Here are 5 tips that make a homepage successful:
A clear navigation menu is a must.
The perfect color scheming matching your brand with your mission statement.
An enticing Call to Action (CTA) that converts prospects into customers.
Testimonials and proofs elements to gain the trust of your audience.
Readable text providing information about your products and services.
Question 2: What is the ideal length of content on the homepage?
There isn't any ideal length of content on the homepage. It should be more than 300 words. The more you have to display, the better it is for the search engine to identify your offerings.
Here's a tip: Don't write in abundance and overload with information to the viewer.
What is HTTPS?
HTTPS stands for Hypertext Transfer protocol secure that ensures the data is transfer over a secured connection. Websites that use HTTPS are invulnerable to attackers, who can use the audience's sensitive data integrated into these websites.
HTTPS can be also called a secured version of HTTP that uses an encrypted protocol such as TLS to secure communications.
Question 1: What is the difference between HTTP and HTTPS?
HTTPS stands for a secured version of HTTP. HTTPS makes sure that data transferred to the websites is completed encrypted and free from any attack.
While in HTTP, the communications occur in plan text, HTTPS uses nonsensical characters that make the text completely unreadable.
In simple words, HTTPS uses TLS/SSL encryptions that provides a secure connection to both the parties.
Question 2: Can an HTTPS website be hacked?
The chances of an HTTPS website is almost negligible. The "not secure" sign while using an HTTP website makes people alert to not communicate any personal information. HTTPS uses encryption code that makes a plain piece of information impossible to read.
What is HTML?
HTML stands for Hypertext Markup Language that is used to design pages on the world wide web. In simpler words, every web page on the internet is designed by using HTML codes.
HTML arranges the structure of a page so that the browser knows how to display texts and images.
Question 1: What are the advantages of using HTML?
HTML is not a programming language but a markup language with the following advantages:
HTML is easy to understand and edit – The use of simple tags make it one of the easiest language to learn for web development. It is not only easy to understand but also easy to edit. With the learning, you would easily recognize another person's code and make changes in even a notepad.
HTML doesn't involve any cost – While using WordPress, one has to pay for different plugins. Whereas HTML is free from any cost and you don't have to purchase any additional software.
HTML is user-friendly and can be integrated with other languages – The one who understands English can easily learn HTML. Moreover, it can easily integrate with various other languages such as CSS and Php.
What are the Impressions?
Impressions on a web page actually represent a chance for online advertisers to be seen by a possible sale opportunity. This is a metric that can actually tell you the influence that you can have on your potential customers.
This is somewhat similar to have a view at a poster or sign at the side of a road, music advertisement heard, which is being played by the radio in the car or bus, and so on.
Impressions are simply the advertisements or ad links that are loaded on a webpage. Also, these similar ads can be seen on social media platforms, search engine results page, and so on. The impressions metrics can tell you if your ad is making its brand awareness or not. This value of digital impressions, or simply impressions is quite tricky to assess. The full loading of ads on web pages, placement of ads, newsfeed scrolling, and so on are major issues here.
Q1. What is the major difference between click and impression?
Ans. Click is simply the click on the ad by the viewers, whereas impressions are just visibility. If a user looks at an advertisement and doesn't click on that ad, that would be counted as an impression but not a click.
Q2. What is an email impression?
Ans. The number of emails that actually reach their aimed destinations and are opened by the recipient is counted as an email impression.
What is Inbound Link?
An inbound link is a redirected link that redirects the user of that webpage to your website. Inbound is the term used for the one who receives the redirected visitor.
For example, If you receive a redirecting link from your friend xyz, you can say that you received an inbound link from xyz.
This is a very famous and highly practiced SEO technique, and it actually helps a web page to be ranked higher in search engine results pages. More the number of inbound links that different websites have on their web page will tell the search engine that you are a reliable and high-quality web page.
Although it is not the only ranking factor for search engines, it does has quite an effect on search engines. Inbound links are also beneficial in gaining referral traffic earnings on your website or blog.
What is a good inbound link?
There are two major things that you need to have in your inbound links for it to be called a good inbound link, which are:
Authorization: Your inbound link has to come from an authoritative website, rather than one which doesn't have a lot of traffic and a bad reputation in the search engines
Anchor Text: Your anchor text on that link has to be informative and natural. Optimized and made-up confusing anchor texts are not just confusing for the visitor but also for the search engine.
Q2. What is the major difference between the inbound links and backlinks?
Inbound links are the ones that redirect visitors to your page, whereas backlinks are the incoming links to your web page.
What is Seach Engine Index?
Ans. This is the next step after a search engine finishes with the search results. This is actually a process that different search engines use to store and index the retrieved results for an easy and relevant result.
One of the most amazing features of search engines is that you get a well-sorted and highly-relevant search result for the entered query. The search engine indexing process is one of the most important features in the sorting feature. You don't have to crawl yourself on the internet to look for the most relevant or the exact result.
This process involves indexing and organizing of search engine results. The search engine index makes use of different algorithms to do the querying. For example, Google uses an algorithm called PageRank. This PageRank algorithm assigns a numerical value to all the web pages on the search results, depending upon the backlinks, and various other factors.
Q1. What is inverted indexing?
Ans. This is an indexing system where large databases of elements of text compiled along with the pointers to the documents of those elements. This is a much faster approach than the listing documents with all the added keywords and added characters. All major search engines are using this technology called the inverted indexing, as a part of the search engine indexing process.
Q2. What is the process of PageRank?
Ans. PageRank actually divides all links that are discovered by the search engine results. If you have added links on your webpages, around 20% of the page will link to the target pages
What is an Influencer?
Ans. Influencers are anyone in your industry or market that has made an active and visible presence in your target market. Influencers generally have a lot of deep knowledge, hands-on experience, authority, and a lot of resourceful insights of a particular concept in a niche market.
Companies and brands generally take the help of these individuals to their product or brand reach a lot of target audiences, and of course credibility in their target market. One of the most important things to note here is that influencers are not just a simpler tool for marketing, but rather are an asset of online relationships.
In simple words, an influencer is a person who has:
1. Popularity in his/her niche market. The influencer can affect the purchasing making the decision of the possible customers.
2. Power to attract new leads and customers for business and for a particular product.
Q1. What are Social Media Influencers?
Ans. The influencers using different social media platforms for the purpose of self, or product-based marketing are called social media influencers. They have a deep knowledge of different topics and a lot of people follow these types of influencers. Social media influencers regularly post posts, stories, and content on their social media accounts.
Q2. What are the types of influencers?
Ans. Types of influencers depend upon a lot of different topics. This depends upon factors like the type of content, the niche, the number of markets, categories, and so on.
What is an IP Address?
Ans. IP address stands for Internet Protocol address, which is basically a string of numbers. For example 23.23.44.11. This address is exactly similar to the address of your home in your city. This address basically specific the locations of a server. This server is a part of an internet connection. The IP address is the address of the internet, and other computer users connected to the internet users to communicate.
Every connected computer in a connection has an IP address. This makes the sending and receiving of the data possible between computers.
IP address is assigned by the Internet Assigned Number Authority, also known as IANA. This is the manager of IP addresses from all around the world. The IANA assigns the local ISP, the ones who are in charge in your area, who further assign this to all computers in your region or network.
Currently, there are 2 different types of IP addresses available:
1. IPV4: This is the older version of the two available. The reason for shifting from IPV4 to IPV6 is the increasing demands of IP addresses.
2. IPV6: This newer version can support an infinite number of IP addresses around the world.
Q1. What is a Public IP address?
Ans. This is the type that an IP address used in a network called "Home Network" to connect itself with the rest of the connected computers.
Q2. What is the Shared IP address?
Ans. A single IP address used by a number of different websites is a case of the shared IP address. This is found mostly in shared hosting services.
What is a Keyword?
Ans. In simple terms of SEO, Keywords are words or phrases that searchers use to search something over the internet. These are basically the words that tell the search engine what all your content is about. These are also known as "search queries".
It is very important to know what keywords you should add to your webpages to make them much easier to be searched and reached over the internet. The only key here is that those keywords should be relevant to your topic.
Researching and adding the right keywords is an important task. You have to keep a few major things in mind every time you choose a keyword. Being relevant to your ranking goals, choosing the phrases that your target audience uses, and knowing the search trends are a few major important practices in adding keywords.
Q1. What are Long-Tail Keywords?
Ans. Long-tail keywords are a string of keywords that help the search engines understand the topic and context of the webpage much more easily. But when you have to define your niche more clearly and you want to rank in a very specific niche, you can use long-tail keywords. For example "summer t-shirts for women".
Q2. How to find niche keywords?
Ans. Here are the major 4 steps in finding your niche keywords easily:
Define Niche: You must first decide your niche. You have to be relevant and dedicated to your niche as per your products and market space
Keyword Research: This step will help you make a list of the important keywords.
Prioritize Keywords: You don't need to use your entire list of keywords. Mark the primary one and secondary ones.
Keep an eye on them: Once you start with your keywords, you need to monitor and keep an eye on your niche keywords.
What is a Search Query?
Search queries are the words, phrases or terms that one uses to search for something in the search engines. The search engine returns a list of the search results related to the search queries. 
Search queries are of three different types, namely:
Transactional Queries
Informational Queries
Navigational Queries
Transactional Queries: These are the type of queries that a user uses for completing online transactions. An example of this is online e-commerce purchases. Search queries here include terms like "shopping cart", "buy", "completing order". Here are a few different types of transactional searches:
Generic: The web search here is not specific to a certain product but still have a transactional idea in mind.
Vertical: These are the product-specific searches with a purchase indent.
Brand-focused: These are the queries used to purchase products of a certain brand.
Informational Queries: These are the queries that are specific to a brand, and the brand's idea. These are the searches that are looking response to a question specific to a brand. Highly rated informational queries include:
Infographics
Videos
Guides
Ebooks
Navigational Queries: These are the searches that are specific in search of a website on the internet. For example, if you are looking for Facebook, you will enter "Facebook".
Q1. Difference between search and query.
Ans. Queries are slightly more on the formal side. These queries target to a specific database set. A search is more on the causal and not-so-formal side.
Q2. What is Query Tool?
Ans. A query tool is a tool that enables you to query through the database in CRMs. These tools help you to download use the data easily in offline software like MS-Docs and Sheets. 
What is a Landing Page?
A landing page is one of the most important aspects of generating and nurturing potential leads in your online business. A landing page is basically a web page on your website where you can offer a useful resource to your visitors and in-exchange, you can get contact information of your visitors as per your needs.
You can capture the contact information of your leads using a simple form, called a lead-capture form. You can have the visitor enter details like name, phone number, email address, favorite food, and so on.
A perfect landing page has a lot of reasons to be called perfect, but the major point here is that it has to be focused and should not have any useless content. For example, you have an email campaign that is trying to promote an ebook on email marketing. The landing page has to be focused as per the need and likes of a potential ebook customer.
A landing page usually offers a lot of different things in exchange for the lead's information. Usually these include ebooks, free product trials, community memberships, and so on. Landing pages usually offer a lot of different types of content. One simple and straightforward use and goal of this page are to capture leads for the business.
Q1. Is it necessary to have a complete website for a landing page?
Ans. No, it's not at all necessary for a landing page to have a complete website. There are multiple tools that are available for capturing leads from a landing page without having a website.
Q2. What is Unbounce?
Unbounce is known to be one of the first landing page builders. Over the past few years this has helped a lot of marketers in capturing leads.
What is Lead Generation?
Ans. Lead generation is all about the lead. It is the complete process of converting a new prospect into a possible customer for your product, or into someone who eventually generates interest in the company.
A few examples of lead generating sources can be a simple job application, a long niche blog, coupons related to your product, or any kind of online content. These examples are just a few of the many techniques used by online marketers in generating and capturing leads.
It can also be termed as finding new and attractive methods of creating content that captures more and more leads for the business.
Lead capturing is all about making people interested in your product or businesses and keeping a grip on what they actually want and how you can maintain the leads for the future.
It is a part of online marketing that has been evolving ever since its inception and has replaced the old cold calling methods of capturing and generating leads.
Q1. What is the process of lead generation?
Here are the few steps that are generally followed in generating leads:
1. The possible customer has to discover your portal from either one of your different marketing channels, such as social media, blogs, or websites.
2. The visitor then clicks on a CTA on your platform.
3. The CTA redirects the visitor to your landing page.
4. When the visitors fill out the lead form on the landing page, you will have a new lead.
Q2. Is lead generation a sale or a marketing?
It is both actually. Leading generation can be both Sales lead generation and Marketing lead generation, depending upon the applied process.
What is Lead Magnet?
The name 'Lead Magnet' pretty much tells everything about the job of a lead magnet. This is basically an offer or something that you can give in return for the customer's personal information that you need. For example, you can offer a gift coupon to a visitor in exchange for his/her email address on your product's landing page.
This is the go-to practice in capturing leads and making email lists for businesses. Marketers are making their email lists longer and longer thanks to the use of leads magnets.
Here are a few things that make a lead magnet a profitable one:
1. Perseverance: Your call-to-action and your lead magnet both have to look and perform some valuable functions for the customer. If it anyways gives the feel of something that holds no perseverance, the lead magnet would be a big waste.
2. Evolving: The competition is rising day by day and you have to evolve in the same manner. People are always looking for a better solution and giving them something valuable to get their attention is a major reason why one on the top of this business are winning.
3. Unique: Lead magnets have to be attractive and unique is attractive. You should have reasons as to why the possible customer should buy the product from you and not from your competitor.
Q1. What are some of the most popular kinds of lead magnets?
Ans. The top favorite kinds of lead magnet include:
Free trials and software trials
Free shipping and heavy discounts
Cheat sheets and handouts
What is Link Building?
Link building is the process of gaining redirecting links from different unique websites to your own platform. This link that does the link building is called a hyperlink. People usually click on this hyperlink and get redirected to a different page.
The links are also used by the different search engines to crawl across the web. Search engines use web crawlers to navigate through a website and to navigate from one website to the other. The methods to create links in the process of link building is quite vivid. There are a lot of methods to do so and there is no one fixed method in this process.
One of the most important uses of this link building process is in the SEO of the website. SEO professionals are actually spending hours and hours in executing this link building.
Building links is an important SEO practice as it tells the search engine that the linked website is a resourceful and trustworthy platform, and increases its chances of getting a higher rank on search engine results.
Building links naturally is very important and actually quite difficult. This is also very time consuming but yields some of the best results in the SERPs. Also, a link from a famous and reputed website like Cambridge would have a higher impact on the search rankings than a link from a new and inactive website.
Q1. What are some of the major link building strategies?
To get different websites to give you a back link:
Creating regular and resourceful content is important
Mentioning of your content from others is important
Partnership with your similar ones is also important
Q2. Possible advantages of link building?
Ans. It increases the visibility of your content, as well as you can also get good amount of unique traffic from your linked websites.
What is LMS?
LMS stands for the learning management system. In simple words, LMS is all about the concept of learning through the use of a digital medium.
You can actually learn almost anything using an LMS. From high-end professional courses to hobby classes, LMS has them all. You can also create a complete platform for e-learning and offer a lot of training materials on that platform. Whether you are an individual or a complete company, you can have these LMS installed in your company's training system to teach and guide your new employees.
Apart from increasing your own skills and efficiency, you can also use an LMS to manage and organize a huge set of courses and data. It is not just an ebook that would only offer a written wordy guide on a single topic, rather this is a step by step, highly-organized, and manageable learning system.
Q1. What are the major benefits of LMS?
Ans. Learning management systems have a lot of benefits for all kinds of users. It depends on your purpose and your needs. But some major benefits of using LMS are:
It refuses the overall costs of the training process. You can cut down expenses like traveling, save time, revisit the course, and so on.
It also improves work performance, boosts retention, gives us an opportunity to learn new subjects
Q2. Examples of Learning management system.
Here are a few examples of learning management system:
Adobe Captivate Prime
Docebo
SAP Litmos LMS
What is a Long-Tail Keyword?
Long-Tail keywords are basically keywords that are much more specific and focused on a niche or a topic. And of course, they are longer, which means they have more than one word in the keyword.
Blogs mostly have a common topic or a niche on which the blog is based upon. The long-tail keyword will not have any non-relevant word in it. It will be very specific to what the blog or page is all about.
The use of long-tail keywords has been quite frequently talked about. The major reason for the use of long-tail keywords is that people use a long set of words to search for something on the internet. Following are the major reasons for the use of long-tail keywords in SEO:
1. Low Competition: Long-tail keywords are much more specific than single-word keywords and hence have much lesser competition than single worded and small keywords.
2. Good Conversion Rate: Similar to the fact that long-tail keywords have lesser competition than the small one, it eventually has a higher conversion rate.
3. SEO friendly: Although both small and long-tail keywords are important, long-tail keywords have an edge over the smaller ones keeping in mind the SEO factors. Long-tail keywords make it much simpler for search engines to learn about the topic of the blog or website.
Q1. What is a long-tail query?
Ans. A long tail-query is a keyword phrase that aims to earn specific traffic with a 3 or a 4-word search engine query.
Q2. How long is a long-tail keyword?
Generally, a long-tail keyword will have around 3 to 4 words in the phrase.
What is Online Marketing?
The term itself describes it all. Marketing on an online platform is online marketing. This is the use of different online mediums to make a brand or product famous. These online channels include mediums like emails, social media, search engine optimization, banner ads, blogs, video ads, and so on.
The main objective and goal of this are similar to another marketing campaign, which is to reach potential customers for a product, service, or brand. One of the major goals of this marketing purpose is to convert a potential visitor into a customer. Online marketing is not just about selling products online, but it is also about making and holding on to customers for future sales or engagement.
Online marketing has emerged as an important and vital marketing practice in the 21st century. Businesses are investing a lot of time and money on online marketing rather than on billboards, banners, flyers, radio ads, and even TV ads. Online marketing is amazingly cheap and pocket friendly. Small start-ups and large enterprises both are having a good amount of audience and sales online.
Q1. What are some famous tools for online marketing?
There are a lot of tools out there to help online marketers, like:
Search engine optimization
Customer relationship management
Affiliate marketing
Social media marketing
A/B testing
Video Marketing
Q2. What are the top email marketing platforms?
Top email marketing platforms are:
GetResponse
MailChimp
Constant Contact
AWeber
What is a Meta Description?
Ans. Also known as Meta tag or meta description attribute, a meta description is actually an HTML that is used to summerise the complete web page where the tag is embedded. This element helps the search engine and the visitor to better understand the goal and topic of the web page. This ultimately helps in search engine ranking and search engine optimization quality as well.
The tag and description are shown in a snippet text box that appears under the title of a web page in a search engine result page. A meta description is a meta tag looks something like:
<meta name=" description" content=" This is where you summarize the content of your web page" />
Meta tags and meta description is considered an important practice in SEO. A meta description is often described as organic advertisement text. Meta description helps in increasing the click-through rate of a webpage and the complete website.
Meta description can be beneficial if:
Researched keywords are added into the meta description
The text is relevant and informative
Is simple but interesting
Q1. What should be the size of the ideal Meta Description?
Formerly, the content and size of the meta description were advised to be of less than 160 characters. But as of 2017, the length has increased up to 275 characters.
Q2. How to find a meta description of a web page?
Simply right-click on the hyperlink of the page and click on View Source. Look for the meta tag at the top of the source page, there you will find the text of the meta description.
What is Nofollow Link?
The links that have a "rel='nofollow'" HTML tag applied on the link, then that link would be called a Nofollow Link. The main function of this tag is to tell the search engine that the said link is to be ignored in the navigation or crawling process.
Another impact it has that search engines don't generally follow the Nofollow link in terms of search engine optimization.
One of the major differences between the Nofollow and Dofollow links is that a Nofollow link would have a "nofollow" tag. Google actually claims that it's PageRank algorithm doesn't follow the nofollow links in terms of page indexing and ranking.
WordPress nowadays adds the nofollow tag automatically to the comment links. This technique is used by all other major customer management system.
Even though there are no benefits of the nofollow tag, still the nofollow has a few indirect benefits, such as:
Nofollow tags help in driving traffic
They help in diversifying the link profile
Nofollow links can protect against penalties
Q1. When should a Nofollow link be used?
Nofollow links have and can be used in the following cases:
When you need to fight against the spam navigation on your website
In advertisements and in sponsored links to tell the search engine that this link must not be used for navigation
In paid links as well, where you charge for adding a link and in creating outbound links
If you are embedding or adding press releases or any kind of factual data, then adding links as nofollow is a must
What is NoIndex?
A noindex tag is the one that tells the search engine that it should not be included in the search results. This tag tells the search engine that the web page is not there to be ranked or indexed. That's why it is termed "NoIndex". 
The simplest and the most used method for making a page not index is adding a "noindex" tag in the head section of that web page. Another important thing here to do is that you have to allow the search engine to go through the page to see that information.
One way to do that is through allowing the search engine to see through the tag. All you have to do is to allow the search engine to see the information in the file called robots.txt. If the page is blocked using the file robots.txt, Google will not be able to see the noindex tag and will rank the page like any other page.
All you need to d in the robots.txt file is to add the mentioned code in the HEAD section:
<meta name ="robots" content="noindex, follow">
Q1. Which pages or types of pages should be Noindexed?
Ans. All of the pages that do not add any kind of value or information to your complete website should be tagged noindex. Primarily those pages should be deleted by if all of them are helping in navigation, you should tag them noindex.
Q2. What is a Meta Robot?
Meta Robot is actually a tag that is there to tell the search engine what page or link to follow and which one to ignore. The code is placed in the HEAD section.
What is On-page optimization?
Answer: On-page optimization is a process in which various components of a web page help in improving the ranking of a website on the search engine. This process involves tweaking and optimizing various factors that help a web page or website rank better.
Simply put, if you do not work on your on-page search engine optimization, there is a very less possibility that your website will be accessible to your audience.
Question 1: What are the various On-page optimization techniques for better ranking?
Here are the top 5 On-page optimization techniques that can help your website perform better on the search engine:
The more relevant and optimized your meta tags are, the more chances are of your website ranking higher. Use targeted keywords in meta title and meta description.
The use of proper heading tags such as H1, H2, and H3 in your content does not only makes readability easier for your audience but also for the search engine.
You should avoid keyword stuffing. Instead, use keywords systematically and relevant to your content. The keyword density should be around 2%-3%.
Use of "Alt text" for image optimization helps your image rank better than can drive more traffic.
The use of internal links helps pass authority to other pages of the website. The use of external links makes your site look more credible.
Question 2: What is Alt Text?
Alt text helps to describe the function of the image on a webpage that helps the search engine to crawl your sites better for ranking. While implementing an alt text, describe the image specifically by using keywords moderately.
What is Off-Page Optimization?
Off-Page Optimization refers to all the measures that you take outside your website to improve your search engine ranking. This type of optimization is done to increase the effectiveness, credibility, and popularity of the website.
In other words, Off-page Optimization means how well you are promoting your website on other platforms so that anyone can vouch for the content on your website.
Question 1: What are the various Off-Page optimization techniques for better ranking?
Here are the top 5 Off-Page optimization techniques that can help your website rank better on the search engine:
Content that is fresh and updated has better chances of sharing and creating natural backlinks for your website.
Contribute as a Guest author to quality guest posts to create quality backlinks.
The benefits of social media platforms to create more engagements with your target audience will help your business develop more presence.
Reach out to an influencer related to your industry and make him/her share your content.
Make use of various video submission, image submission, and profile submission websites.
Question 2: Why is Off-Page Optimization important?
Answer: Off-Page optimization helps in telling search engines that your website or content is liked by others on the web and is important. Any link that you receive from Off-Page Optimization serves as an endorsement of your website's quality.
What is the Opt-in Form?
Required by law, Opt-in Form is a consent given by web users to the third party to inform them about any relevant content.
In simpler words, Opt-in Forms help you create a database of users who have given you a permission to send them email communication including marketing material such as an update about products, newsletters, offers, and discounts, etc.
Question 1: Why should one consider Email Opt-in forms important?
Email Opt-in forms are now governed by law so that it can discourage unsolicited communications. Moreover, if a person has not opted for subscribing to emails, there are chances your email would end up as spam.
The more the number of Opt-in forms subscribers, the more the chances of profitability through engaged customers.
Question 2: What is the Opt-out form?
The process through which a web user decides to withdraw his/her consent from receiving any relevant information that was given by the third party is known as an Opt-out form.
What is Organic Traffic?
The amount of traffic that comes to a website from unpaid search results is known as Organic Traffic. The number of visitors that end up on your website is not referred to by any other website. They come to your website through searching a query on search engines such as Google and Bing.
Question 1: How can one increase Organic traffic?
Here are the 5 ways through which you can increase your website's organic traffic:
Always try to keep SEO in mind and use long-tail keywords.
Blogging helps to attract visitors but it is important to publish quality blogs regularly.
One of the most effective ways to increase organic traffic is through meta title and meta description.
A well-structured content that not only Google can easily understand but also the readers.
Make use of internal links to relevant content to keep visitors on your website to stay longer.
Question 2: What is the importance of Organic Traffic?
Organic Traffic provides you a competitive edge that helps you dominate the search results. While paid results can give you short-term advantages, Organic traffic is
beneficial in the long run. The biggest advantage of Organic traffic is that it generates more qualified leads that have a higher chance of converting into customers.
What is Pageview?
The number of times a particular page on the web browser is viewed is known as Pageview.
In simpler words, if a page is said to be loaded or reloaded in a web browser, it is said to be a pageview.
The metric that shows the pageviews, measures the number of views per page as it fails to show the number of visitors to see that page and the number of times the page was viewed per session.
Question 1: What are the disadvantages of the Pageviews metric?
A Pageviews fails to provide the true picture of your website analytics. There are various other metrics that you can consider while evaluation your website.
In Pageview, if you view the same page twice over a course of time, say 5 mins, it will count as 2 Pageviews, which can often be misleading. If a single person watches the same content for more than 10 times, it can be misleading information about the viewer's behavior. It can further cause problems while making strategies.
Question 2: What do you mean by Unique views?
Unique views refer to the number of sessions during which the particular page has been viewed at least once.
In simpler words, if a single user clicks on a website links 3 times, it will be counted as a unique user. A unique user is an important metric to avoid confusion and can be used as a replacement for Pageview.
What is Permalink?
Permalink, standing for a permanent link, is a URL for every website page, blog post, etc.
In simpler words, the URL that you allot to different pieces of content on your website is known as a Permalink. A short and simple Permalink is not only user-friendly but also SEO-friendly.
Question 1: What are the tips to improve the Permalink structure of a website for SEO?
Here are a few tips that can help you improve the Permalink structure of a website for SEO:
Include your keyword in the permalink to help the search engines know about your content.
Using hyphens in the permalinks provides an idea to the viewers and search engines about the content.
If you want to post evergreen content, avoid using numbers in your permalink.
Question 2: What do you mean by Slug?
A Slug is that part of the URL that can be edited and is used to explain the content on the page. A good slug helps in improving the ranking of the page.
What is a Plugin?
To extend the functionality of the website, a piece of software called, Plugin is used that performs a group of functions.
This plugin helps in increasing the features of a website without the help of any coding material. For WordPress websites, there are thousands of free as well as paid plugins available.
Question 1: What is the maximum limit of WordPress plugins to be used?
There is no limit to the number of WordPress plugins to be used on the website. However, one should always focus on the quality of these plugins instead of the quantity.
If a plugin is poorly designed, it can hamper the speed of your website. The statement that more the number of plugins, the slower is your website's performance is a myth.
Question 2: Which are the 3 best SEO plugins available on WordPress?
In order to improve the SEO performance of your website, you need these 3 plugins:
Yoast SEO – One of the easiest and complete SEO plugins available on WordPress, Yoast SEO caters to all of your On-page optimization needs.
SEOPress – From XML sitemaps to meta titles and meta descriptions, SEOPress has a lot of similar features to those of Yoast SEO.
Rank Math – By using the Rank Math plugin, you can optimize not only for search engines but also for social media.
What is PPC?
A part of Search engine advertising, Pay per click (PPC) is a way of buying visits to your website. Each time someone clicks on ads, you have to pay for it.
This form of internet marketing is generally used to get fast to your target audience. Instead of ranking on the top page of the search engines organically, you can use PPC to be at the top spot.
Question 1: What are the benefits of PPC?
Here a few benefits of PPC that can help your business or website:
The budget planning and the fact that you only have to pay to Google for actual clicks can be a cost-saving measure.
By having paid for the first spot on the search engine, PPC helps to increase the traffic on your website.
It is one of the best means of internet marketing to get immediate results.
Having PPC target a particular audience helps you to create leads and later, convert them into sales.
Question 3: What is the difference between SEO and PPC?
SEO is generating the traffic to your website organically, while PPC means generating the traffic to your website by paying the cost.
PPC is a short-term means of internet marketing that can help you reach the top spot of the search engines quickly. SEO benefits in long-run through optimization of your website.
What is referral traffic?
Referral traffic is traffic on your website that originates from the links on other websites. A visitor might not come directly on your website through searches, but instead, from a website that has a similar target audience that recommends you. 
Good referral traffic can help you rank better on the search engines and therefore, increase your sales.
Question 1: How to increase the referral traffic on your website?
Answer: Getting a backlink to your page can help your website build authority on the search engine. Here are 3 tips that can help you increase referral traffic on your website:
Guest-posting on ideal blog posts that cover similar topics can help you increase your targetted audience visitors.
Using social media and platforms such as Quora will help you get the visitor to the web page where you want them to be.
Getting the right influencer to market your brand can be a shortcut to increase your referral traffic.
Question 2: What do you mean by social traffic?
Answer: The traffic that comes from social media platforms is known as social traffic.
For example: If you have post on social media about your product (watch) and mention a link to your website from where you can buy it, the traffic generated would be called social traffic.
What is Responsive Design?
A responsive design changes the layout according to the user's behavior and screen size through flexible layouts and images. 
A responsive design helps in eliminating the need for different designs for different gadgets. With the help of responsive design, a potential customer will feel less frustrated with the ease of navigation on the website.
Question 1: Why is responsive design important?
Answer: Here are the 3 benefits for your site being viewable across as many platforms as possible:
Improved user experience will always bring customers back to your website. If a webpage takes too long to load, chances are it will create a bad image amongst the customers.
Search Engines give preference to those websites that have better responsive designs. Therefore, you will rank better on search engines.
You won't have to hire designers to maintain separate websites. Therefore, it helps in cost reduction.
Question 2: What is a traditional web design?
A traditional web design or a non-responsive web design is a webpage that works well on one platform such as a desktop but doesn't read well the structure of other platforms.
For example – A desktop browser reads the webpage template quickly and loads it faster. However, a smartphone might face some difficulty while loading the same webpage because of the display size of images and text.
What is the ROI?
Answer: ROI stands for Return on Investment that means to analyze the marketing plans and check whether the business has incurred profitability on the expenditure.
ROI is a Key Performance Indicator (KPI) that businesses use to evaluate the strategies to achieve the overall goal.
Question 1: How can one improve ROI for an online business?
The understanding and knowledge of ROI are essential to know whether your business is yielding results. Here are 3 steps of how you can improve ROI for an online business:
Getting to know your buyer persona is extremely important to get the inbound marketing strategy right.
While displaying your product, make sure it shows the final price and photos of the product.
Research your keywords thoroughly to optimize for the qualified traffic.
Question 2: What is the best way to calculate the ROI on PPC?
You can use this simple method to calculate the ROI on PPC:
Subtract the overall cost you have incurred (the cost of the product + the cost of ads) from the revenue generated with the help of the ads.
Divided the above figure with the overall cost you have incurred and multiply by 100.
What is RSS feed?
RSS (Really simple syndication) is a computer program that organizes and distributes updates on a website so that the users can be notified of the changed content.
RSS helps people who check individuals websites for any change in the content, for example – news and blogs, by curating all the content on a single platform.
Question 1: How does RSS feed works?
A RSS aggregator does the work of extracting the content to your feed. It not only makes sure that you don't have to look for individual websites but also helps to differentiate the articles you have already read.
To add a website to your RSS feed, click on the orange icon that displays RSS or XML on the website.
Question 2: Which are the 3 best RSS Reader Apps?
Here are the 3 best RSS Readers Apps available:
With a clean and simple interface, Feedly is available on both Android and iOS devices.
Whether to use it as a browser extension or an app on Andriod and iOS, Feeder helps in the easy organization of the feed.
NewsBlur provides you with options to save the article and share it with your friends or social media.
What is a Search Engine? 
A Search Engine is an online tool that enables users to search for any information on the internet with the help of keywords. 
When a user searches for any question on the search engine, its algorithm searches for the relevant content on its database. This way, the user gets what he/she is looking for.
The search engines use crawling and indexing to scan for the relevant content on the world wide web with the help of bots.
The most used search engines are Google and Bing.
Question 1: What are the ways to improve your search engine ranking?
Answer: You can improve your search engine ranking by following these 3 easy steps:
Publishing quality content by using a targeted keyword phrase is the best way to improve your search engine ranking.
Using keyword phrases in the meta title and meta description can help your website display at the top of the browser window.
The use of internal and external links helps in building the authority of the website on the search engine.
Question 2: What are Organic results on the Search Engine result page?
Answer: The listings that appear on the search engines through SEO techniques are known as Organic results. Unlike the paid results, organic results don't involve any cost to rank on the search engine result page.
The ranking of Organic results on factors such as domain authority and page authority.
What is SaaS? 
Software as a Service (SaaS) is a cloud-based service that allows the user to use the application on the internet by paying a subscription. 
Instead of downloading software on your device, SaaS enables you to use the software with the help of an internet connection.
From the health industry to the debt collecting and legal industry, every business is opting for software application solutions.
Question 1: What are the advantages of SaaS?
Answer: Instead of standard software installation, SaaS offers the following advantages:
It helps the user to reduce the time needed for the installation of the software.
For businesses, using a SaaS model allows them to save on maintenance costs.
SaaS model allows users to use the software from devices such as laptops, tablets, and mobiles.
Question 2: Which are the 3 necessary SaaS marketing tools?
Answer: SaaS has covered all the digital marketing aspects that make it a crucial marketing tool. Following are the 3 necessary SaaS marketing tool every business needs:
Google Analytics – Google Analytics is one of the most important SaaS tools that helps you judge the performance of your website through various metrics.
Mailchimp – The ever-increasing demand for email marketing makes Mailchimp a demanding SaaS product.
Buzzsumo – For content marketing, Buzzsumo caters to need from analyzing the trending topics in the industry to searching social backlinks.
What is SEO? 
Search Engine Optimization (SEO) is a method or practice that helps a website rank higher on the search engine result page. 
In simpler words, SEO means the use of paid and organic means to improve the ranking of the website. The search engine processes the quality and quantity of traffic to improve the ranking of a website.
The SEO practice can be divided into two broader topics: Off-page SEO and On-page SEO.
Question 1: What is link juice?
Answer: When a value or equity is passed from one website to another through hyperlinks, the link juice is said to be passed on.
Strategies such as guest posting and social media marketing help in getting the desired link juice transferred.
Search Engines see this link juice as a vote for promoting valuable content on the internet. The link juice passed by different sites differs in the authority of the site that is linking to you.
Question 2: What are the SEO tips that can help a website to rank better?
Answer: Here are a few SEO tips that can help your website rank better on the search engines:
Posting relevant and consistent content for the target audience helps improve the user experience. It in turn helps in improving the ranking.
The use of media such as infographics and videos helps in making the website attractive and decreasing the bounce rate.
Internal and External linking helps in transferring the authority of one page or one website to another.
A proper longtail keyword research and optimization across various sections helps in improving the SEO score.
What is Server? 
A server is a software that stores all your files related to your website. All the data related to your website is stored on a server and can be accessed through the internet.
Files such as HTML and Javascript are stored on these servers.
Question 1: What do you mean by Dedicated Servers?
Answer: A dedicated server is a rented service that helps a growing website to handle traffic. Having a personal server for your website puts you in control.
It not only decreases the page loading time but also secures the data of the website. There are various dedicated server companies you can opt for such as Hostgator, Siteground, and Bluehost.
Question 2: What is an error 404?
Answer: Error 404 is triggered due to various reasons such as:
The content of the webpage has been removed or shifted.
The server is not running properly.
The URL was written incorrectly in the browser.
What is a Sitemap? 
Answer: A sitemap is an HTML file that helps the search engine to crawl through the website and index it. It is an architecture of various webpages on the website.
Search Engines gain trust by indexing and crawling your website. It uses it to facilitate the queries of the users on the search engine for relevant content.
Question 1: What is the role of Robots.txt file?
Answer: It is a file on your website that directs the search engines on how to crawl the webpages. Sometimes, you don't want the search engines to crawl through a particular webpage on your website and show it on the search engine result page.
For example, A webpage with duplicate content needs to be hidden from the search engine as it can hamper SEO efforts.
Example: Disallow: /xyz.com/aboutus
It will send an instruction to the search engine to stop crawling the about us page of the xyz.com.
Question 2: Why is Sitemap important?
Answer: As the website grows, it becomes important to enable your users to the right path of your website. A lot of elements or content on the website can confuse the users. Therefore, Sitemap acts as a map guiding them. A Sitemap defines a website's specific value that helps identify the most relevant keywords.
What is Social Proof? 
Social proof is a marketing strategy that uses social influence to change the decision of buyers. The fact that you take the advertisement seriously when it is recommended by a person you know, influences your decision making. 
These social proofs are generally placed on the landing page of a website. Customers tend to feel more confident about their choice after reading social proof.
For example, a testimonial of an industry expert on the use of a marketing tool will influence your decision for buying that tool.
Question 1: What are the various ways to showcase Social Proof?
Answer: Here are 3 the different ways you can showcase Social Proof to influence the buyer's decision making:
Testimonials – A vote of confidence in a customer's review always stands out.
Social Media – Social media shares by an influencer or a customer create a positive impact.
Expert's intake – If an industry expert approves your product, chances are a customer will too.
Question 2: What is User-generated content?
Answer: A content of a business that is promoted by the unpaid endorsers is known as User-generated content. The businesses don't indulge in marketing their product by themselves, rather they let their consumers/fans market for them.
What is Spam? 
Answer: Using aggressive means to promote a product and sending the bulk of unsolicited messages is known as Spam.
Spam is not only found in the emails but also on social media, blogs, and text messages. The most active and common spamming technique is email spamming.
Question 1: What is Social network spamming?
Answer: The unwanted content specified on the users of social media is known as Social network spamming. Through social media accounts, these spamming messages often account for fraudulent activities.
Here a few examples of social networking spamming:
Bulk messages sent to a social media group.
Links and fraudulent reviews to mislead the users.
Fake accounts and bots posting excessive content.
Question 2: What are the ways to stop email spams?
Answer: While there's no way you can eliminate spam from your email entirely, you can follow these steps to marginalize it:
Change your email address or avoid publishing it on the internet.
Filter your email by selecting the message as spam.
Don't respond to spam messages.
What is an SSL certificate? 
Answer: An SSL certificate helps in encrypting the data shared between the client and the server. It follows a protocol that enables a secure connection.
Important information such as login credentials and account details are secured through SSL. Moreover, it prevents cyber attacks.
There are 3 types of SSL certificates:
Domain Validation certificates
Extended Validation certificates
Organization Validation certificates
Question 1: What is the importance of an SSL certificate?
Answer: An SSL certificate doesn't only helps in preventing cyber-attacks and encryption of the data, but also helps in the following ways:
The latest update to the Google algorithm gives importance to HTTPS-enabled websites. Therefore, it helps in better search engine ranking.
An SSL certificate fulfills one of the requirements to obtain a license for receiving online payments.
Question 2: Is there a free SSL certificate?
Answer: There are both free and paid SSL certificates available. Many non-profit certificate authorities issue free SSL certificates. Although, the technical support and the lifespan of the certificate may vary from free certificate and paid certificate.
What is UI? 
User Interface (UI) is a layout of an application that builds a human-computer interaction through buttons, texts, videos, and other appearance elements.
The design and presentation of a website, application, or software for the most effective user experience are known as the User Interface.
Question 1: What is the importance if UI?
Here are the 3 reasons why UI is important for a business:
An intelligent UI design will divert the incoming website traffic. The better the design the more the chances of conversion.
To communicate the content you have is the best way to market your website. UI helps in effective communication.
An easy navigation system helps the users to browse through the application easily.
Question 2: What are the keys to a good UI?
Here are the 3 important keys to a good UI:
Easy and strategically placed navigation menu is the most effective way to have a seamless design.
Consistency in the design of the elements on the website.
Everything on a website or an application should be easily accessible and attractive.
What is a Unique Visitor? 
In a given period of time, Unique Visitors are the actual number of people who visited your website or webpage. This metric doesn't measure if the same person has a reload or visited again the same web page in a given period of time.
For example: If you visit Amazon.com 20 times a day, you will be counted as one unique visitor.
Question 2: Is the unique visitor metric more important than page views?
Yes, the Unique visitor metric is more important to a business than the page views metric. The page views metric doesn't provide you the knowledge about the size of your audience.
With page views, you won't be able to access the consumer behavior and develop the strategies accordingly.
On the other hand, Unique visitors provide you with a better understanding of consumer interaction with your website.
Question 3: What are the ways to increase the traffic on your website?
The more the traffic, the greater the chances for users to convert into customers. Here are the 3 tips that can help you increase the traffic on your website:
Implementing and understanding the use of SEO with attractive content is the primary method to increase the traffic.
The use of social media platforms can be a primary source to drive traffic.
Email marketing is still the one of the most effective ways to keep your customers informed.
What is the URL? 
Uniform Resource Locator (URL) is an address on the world wide web that directs you on a particular webpage. A URL is a composition of 3 parts that helps in specifying the location of the source.
The 3 parts that compose a URL are:
Protocol – The HTTP or HTTPS sign in front of the URL differentiates between a safe and unsafe website.
Domain name – The domain name directs you to the homepage of any website.
The path – The additional part ahead of the domain is known as the path. It directs to a particular webpage of a website.
Question 1: How to optimize the URL for SEO purposes?
URL plays an important part in the success of an SEO strategy. Following are the 3 tips that will help you optimize the URL for SEO purposes:
Use readable and relevant URLs that are not only easy for readers to understand but also for the search engines.
The use of hyphens in the URL makes the address more readable.
Adding the targeted keywords in the URL helps in better ranking on the search engines.
Question 2: What is a Domain name?
A domain name is a registered website name that is used instead of an IP address to help users understand and access the website. A domain name is used with extensions such as .com and .in.
What is UX? 
User Experience (UX) is the design given to an application or a website that guides the user through the entire process by providing a meaningful experience.
The user interface is a subset of User experience as UX is a much wider term. The user experience does not only keep the useability in mind but also the delighting pleasure to the customer.
Question 1: What are the steps to be undertaken to improve the UX design?
Answer: The fact that websites are not read, rather scanned gives importance to these steps to improve the UX design:
The use of infographics and other media visuals helps attracts the viewers to stay longer on the website.
A balance between creativity and simplicity should be kept in mind.
Easy accessibility of the content through navigation should be given prime importance.
Question 2: Why is UX important for a business?
Answer: The biggest benefit of investing in a good UX design is that it will help your viewers turn into customers. Reducing the number of steps for a consumer is the need of the hour. User experience is also given importance while ranking the website on search engines.
What is Web Traffic? 
Web Traffic refers to the number of visitors who visit your website. In simpler words, the audience that your website receives is known as web traffic. 
Finding the right amount of the web-traffic is important to the business, as the more number of viewers the more likely they are to become customers.
However, one could not rely on mere web traffic as it is also important to know the visit duration and behavior. 
Question 1: What are the different ways to increase web traffic? 
Here are 5 tips through which you can increase the web traffic of your website: 
Paying attention to the On-Page SEO techniques can help you stay on top of the search engine. 
Guest Blogging done right can bring a lot of good traffic to your website. 
Promoting content on social media can help you gain worthy web traffic. 
A proper internal linking structure helps in increasing the user experience that in turn helps in SEO. 
Targeting long-tail keywords directs traffics that has a high chance of becoming into a customer. 
Question 2: What do you mean by bounce rate? 
The bounce rate refers to the process in which a user exits your website without taking any single action. In other words, it is a single-page session that depicts user behavior and user experience. 
Increasing bounce rate depicts that the user is not getting what he/she is looking for.