If you are a freelancer and looking for the best freelance gigs, your search ends here. We have listed the best freelance job websites here.
These Freelance Job Websites will help you to find well-paying freelance work?
Now the question is what kind of service can you offer as a freelancer. If you are just starting as a freelance, you can sit down and plan what you are good at. You can also take the help of this article about the best ways to make money from home.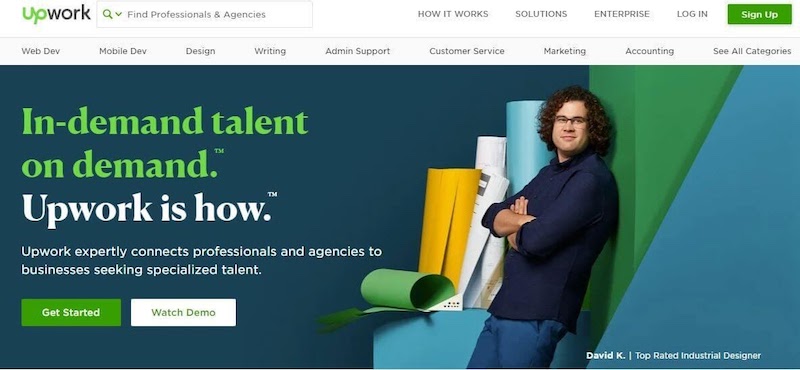 Upwork is no doubt the world's largest freelance marketplace. With over 12.5 million verified freelancers and 5 million+ registered clients. Upwork offers over three million jobs postings annually, which collectively are worth about $1 billion.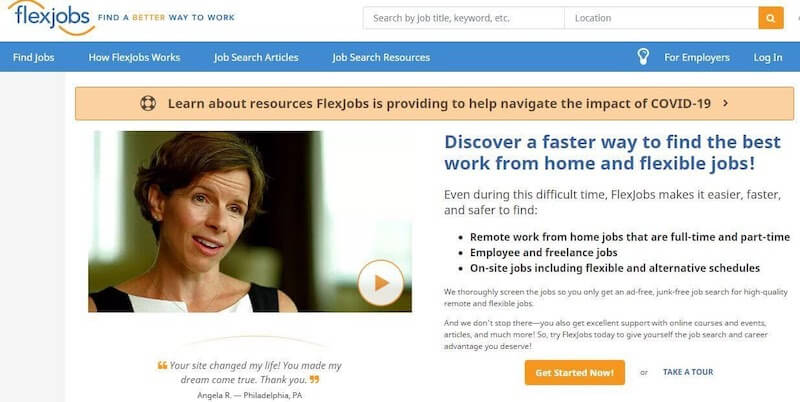 FlexJobs, specializes in what we call "flexible" jobs. These include remote work, both full-time, part-time, and on-site jobs with flexible or alternative time shifts.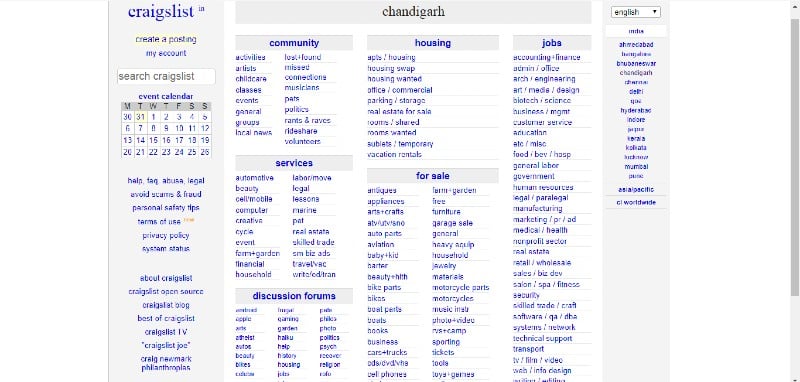 This well-known ads website is nowadays a go-to for employers. Thanks to its hugely wide, global reach and low posting fees. Craigslist is a great place to find or to sell your old records, as well as a great platform to look for freelance jobs.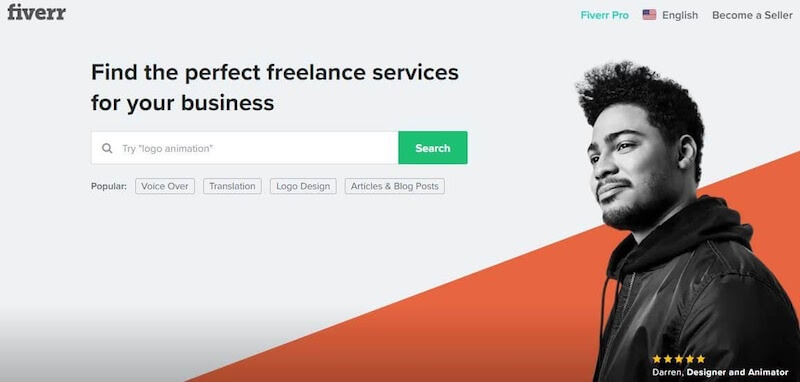 Fiverr is a marketplace for freelancers, bringing together freelancers and businesses around the world. With professional offerings in impressive, 260+ categories listings. No matter what kind of work you're looking for, you can find it on Fiverr.
Some of the popular job categories include services like writing, programming, design, marketing and more.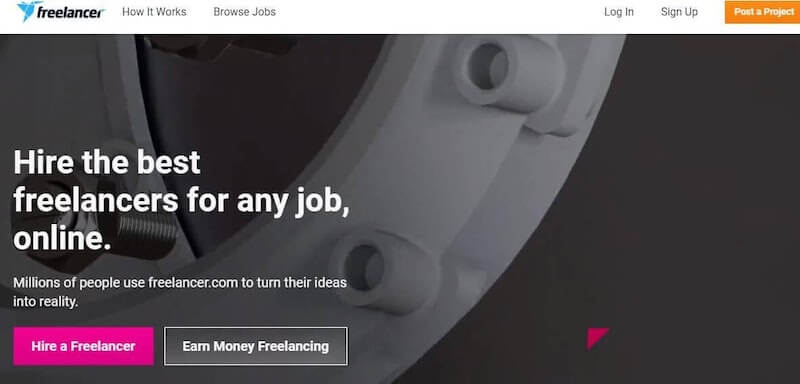 Freelancer is a digital platform that allows businesses to connect with talented independent professionals from around the world. Businesses can post projects and invite freelancers to submit proposals.
Once a project is awarded, the freelancer completes the work and submits it to the business for approval. Once the work is approved, the business pays the freelancer.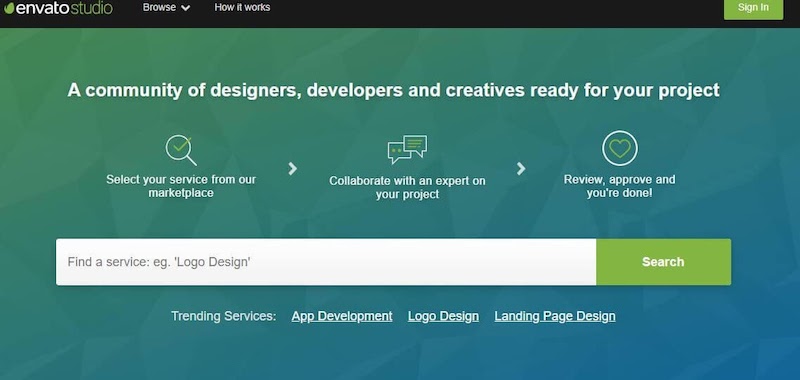 Envato Studio is a marketplace for designers, developers and other talents. Freelancers can set up profiles that display their work, rates, and clients can get easily in touch with relevant job jobs.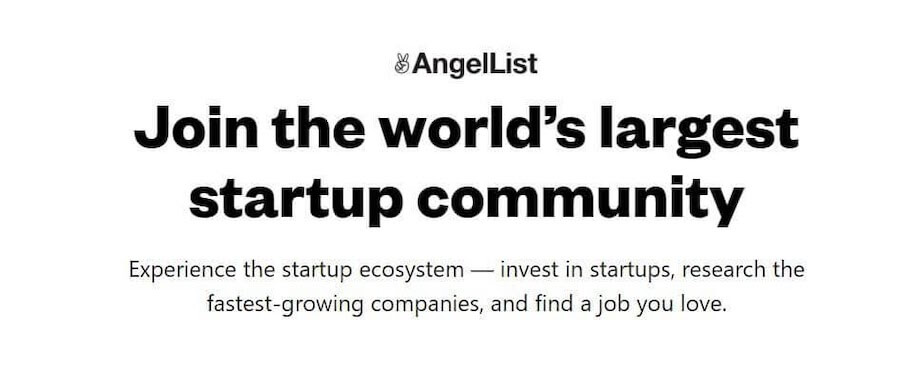 AngelList is the go-to platform for all kinds of start-ups. While the AngelList site offers a variety of services, it's most popular & known feature is its freelance job board. AngelList connects talent with start-up jobs, including freelancers.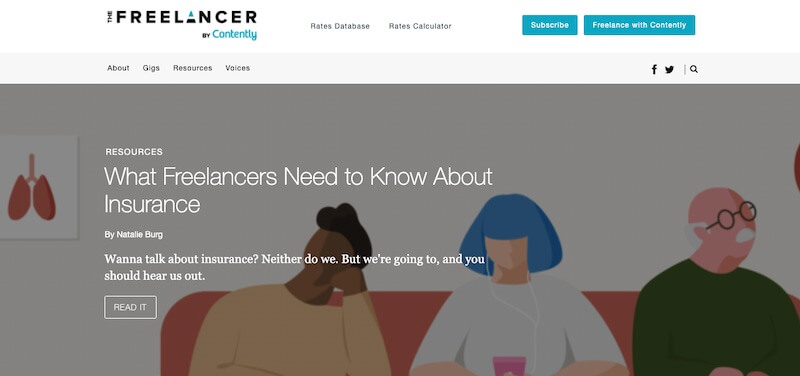 Contently is a content marketing platform connecting brands with talented writers. For a variety of content projects, like blog posts, white papers and case studies, there is something constantly. All you have to do is to create an online portfolio that displays your best works.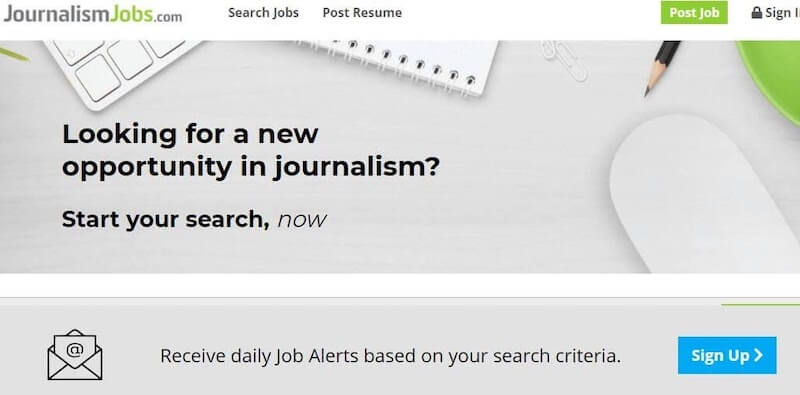 Journalism Jobs is a job board for freelance journalists. The site hosts a variety of jobs for journalists, including both editing and writing jobs.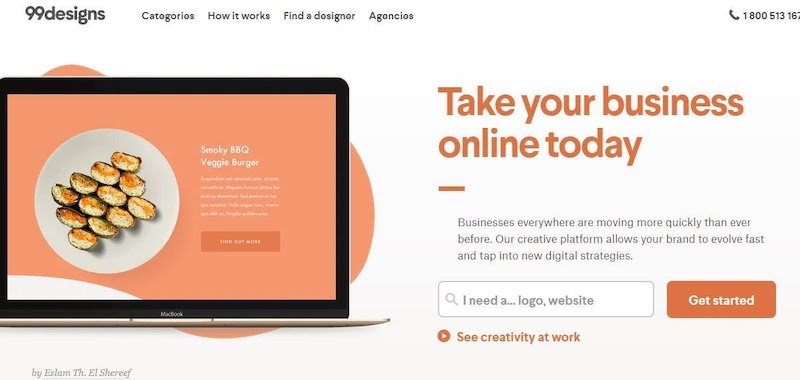 99design connects businesses with designers for a variety of projects. These include logo designs, custom illustrations, and branding.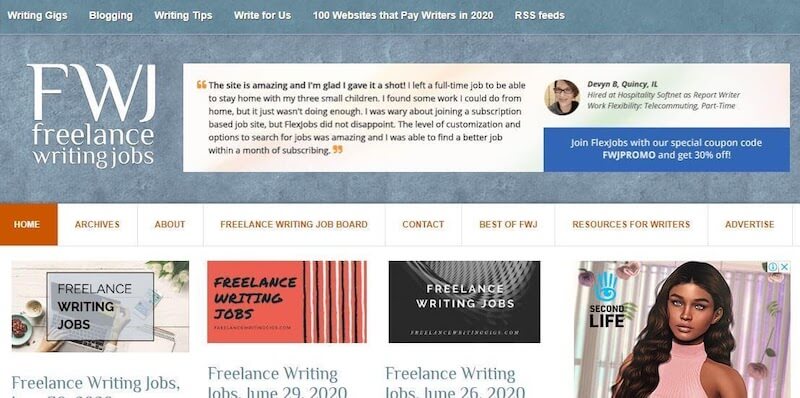 Freelance Writing Gigs is a job board for freelancer writers & remote editors. Freelance Writing Gigs scours the internet posts relevant to freelance writing & editing projects. Twice a week alongside tips and articles, you get everything from how to improve your writing skills.

Solid Gigs is very resourceful for freelancers, as well as remote works. With a integrated search bar, It saves time. By going across the freelance job listings, with choosing the most matching results based on your work expertise becomes easy.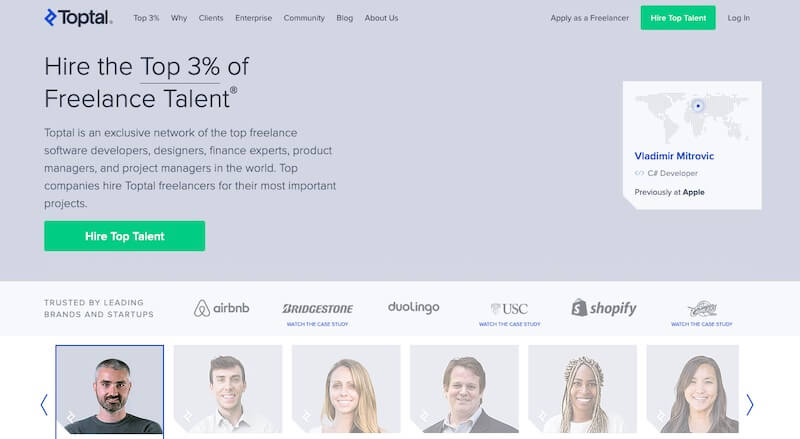 Toptal offers a competitive platform, promising to hire the top 3% freelancers from all around the world. The freelancers can pass through a simple and easy screening test. Once you pass the test, it will provide assurance on the best projects from clients around the world.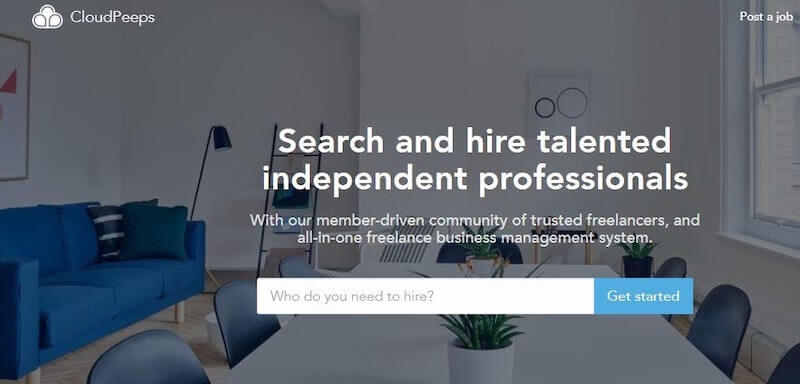 CloudPeeps is an all-in-one online platform connecting the online freelancing community. With its marketplace, CloudPeeps encourages both fraternities to conduct business online. If you have, as a freelancer, an impressive work portfolio, you'll want to gain expertise, then CloudPeeps is also a great platform for your needs.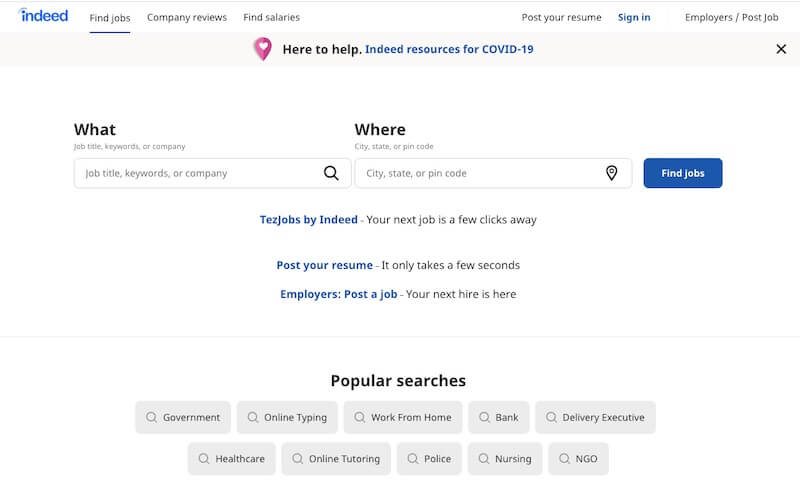 Indeed is no doubt the number one online job website in the world. It serves over 250 million+ visitors each month. It promotes remote job workers, as well as freelancers by offering them free access to job searches, allowing freelancers to post resumes and conduct research on companies.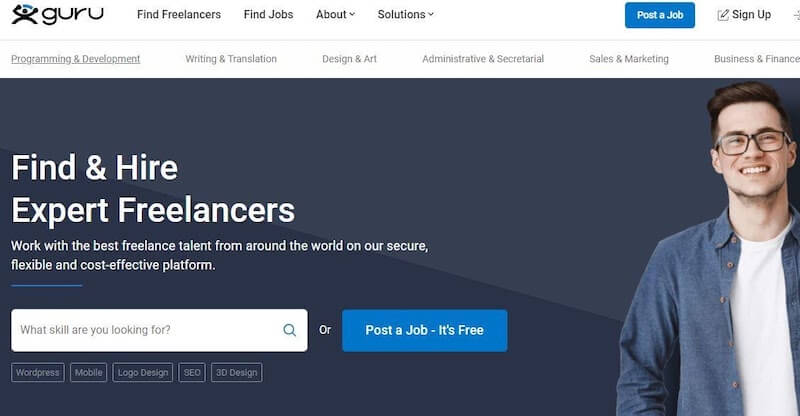 Guru helps you in creating a freelancer profile that completely represents your experience and your skills. Guru helps you to improve your chances of being hired by a possible employer. Guru has a huge amount of freelance job postings, updated every new day from different categories.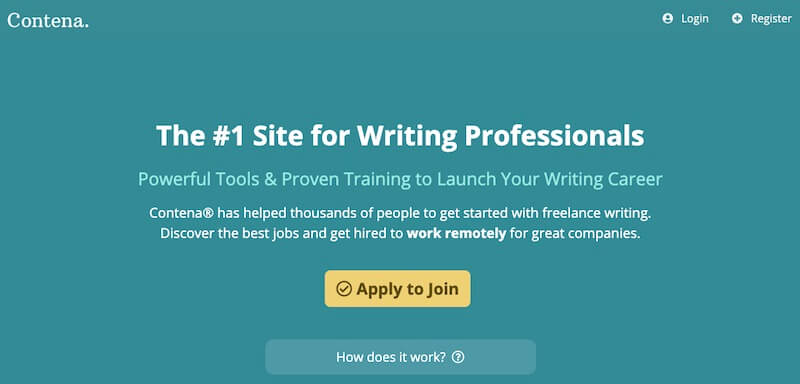 Contena is one of the best freelance writing offering websites because of its huge amount of freelancing writing jobs available for editors, writers, and copywriters. It provides a huge mixture of freelance and work-from-home remote job chances.
18. SKYWORD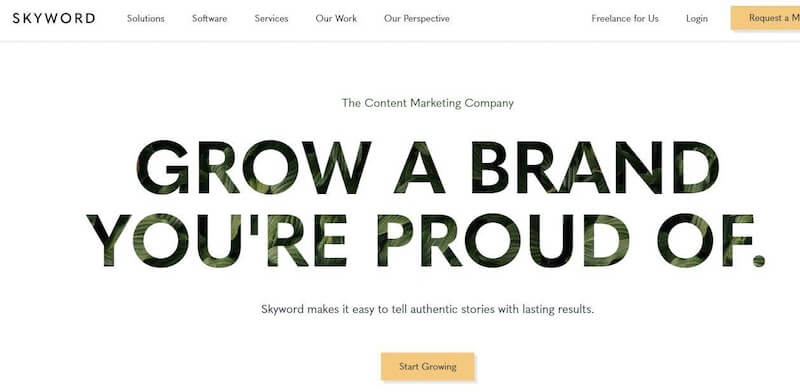 This is a huge content marketing platform for providing regular freelance writing jobs. Clients can use the Skyword platform to connect, add posts about their content on the website, and adjust relationships with the freelancers they hire their work to. The minds behind Skyword, skims through posted jobs and matches client's needs with a relevant freelance writer.
On Freedom With Writing, freelancers are very sure to earn projects that pay some of the highest & really well through in all the similar platforms. It offers a huge set of selected freelancing writing jobs, sent through the email each new day.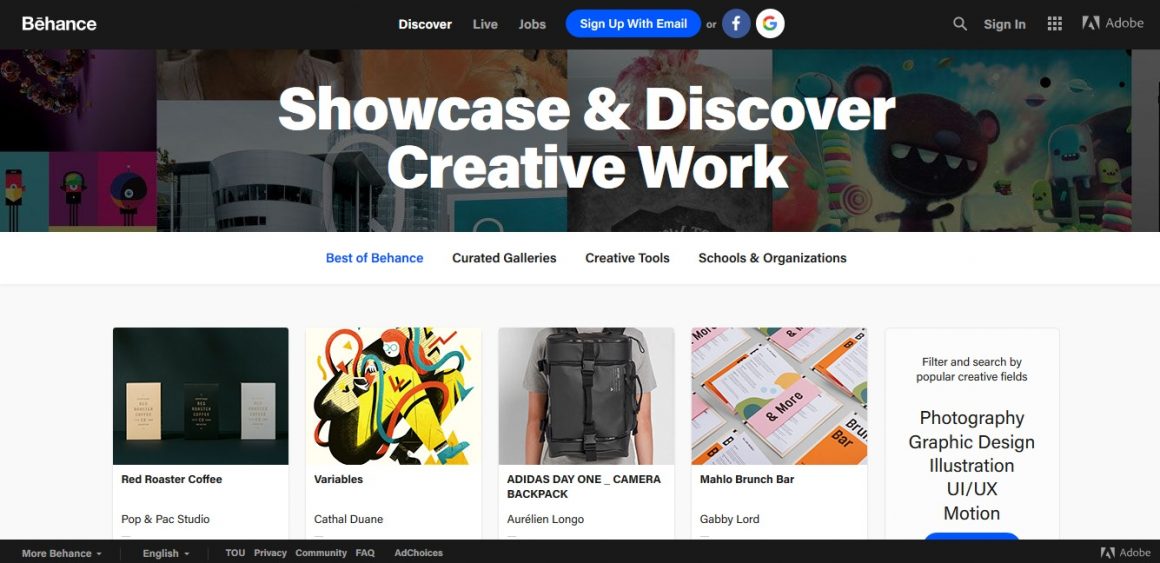 It is one of the largest online creative networks for freelance design jobs. Behance provides a huge platform for all kinds of graphic designers to showcase their creative talents. Behance is strictly an online freelancing job website but it does allows the designers around the world to share their creative work.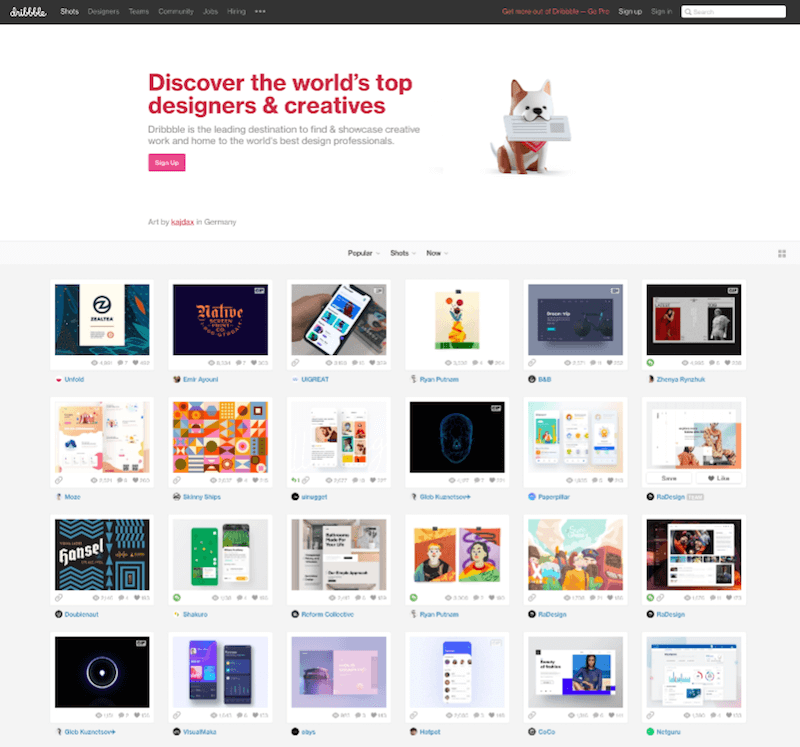 Dribble is the world's leading platform for freelance designers and offers remote work jobs and freelance web design jobs. The major benefit of Dribble is that it allows designers from around the world and potential clients to give you respectable feedback on your design work.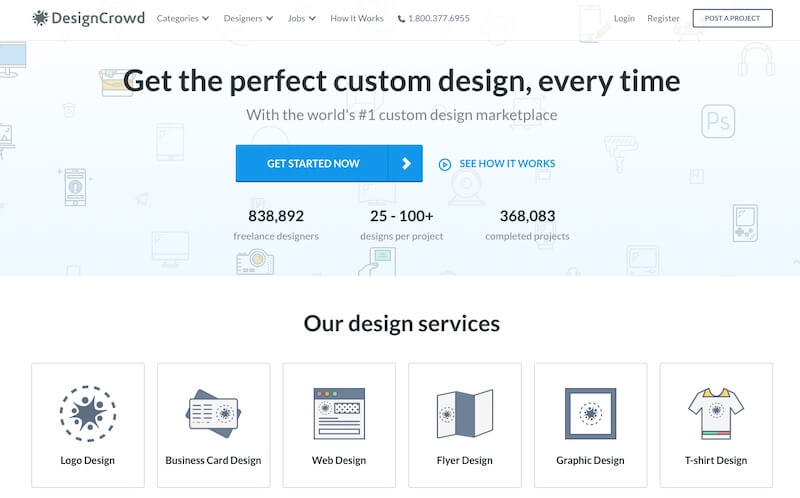 It is an online designing marketplace that offers multiple graphic designing services. The website has a smaller customer base than 99 designs. Either the business owners hold designing contests to allow the freelance designers to submit their work and then select them or they contact a designer they prefer.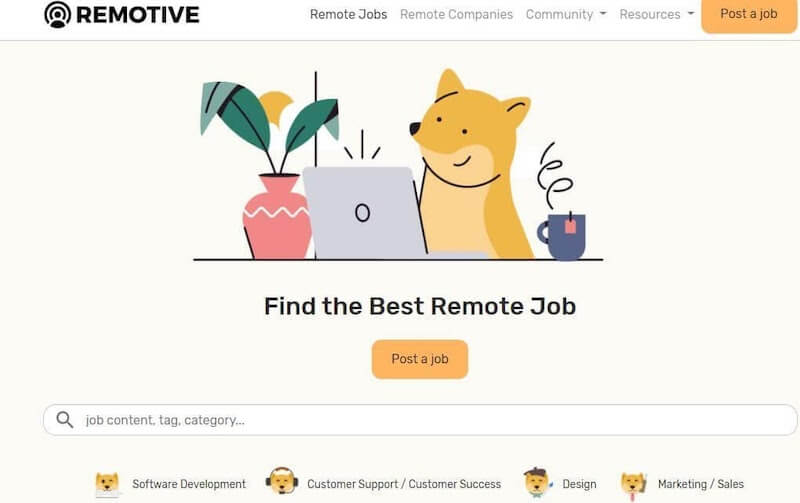 It is a bi-monthly newsletter for remote workers as well as individuals who are seeking marketing freelance work online. In addition to jobs, it provides tips on how to get hired for remote jobs and live a digital nomad lifestyle.
The freelance marketing platform is for SEO enthusiasts, software engineers, and creative individuals who want to try their luck in the freelance world.
The freelancers place a bid for a task that they wish to do and if it gets approved, the project is won by the freelancer.
25. AQUENT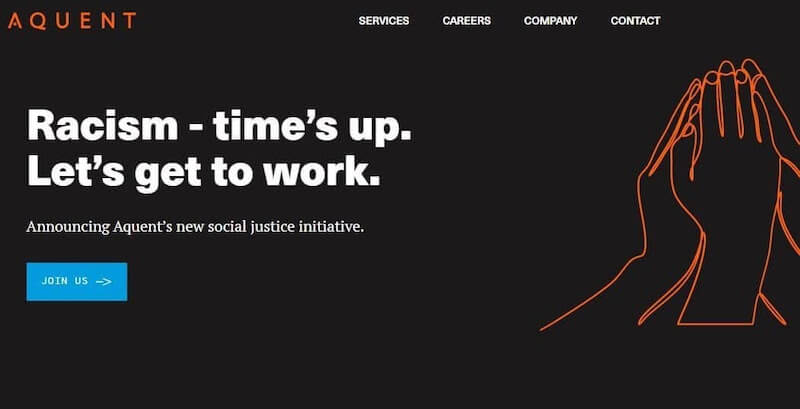 It is an award-winning freelancer website that is known to provide high-paying jobs to marketing freelancers. Aquent, however, prefers to hire freelancers with over two years of experience.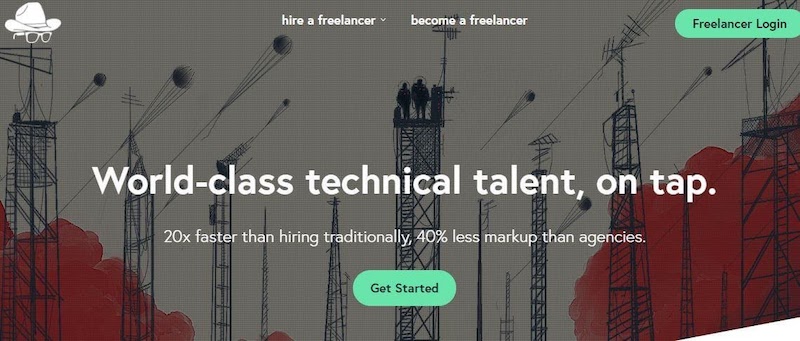 Gun.io is a freelance opportunities site made only for freelance developers. The web developers at Gun.io work with industry giants such as Tesla, Cisco, and many more. The freelance developer website vets both the company that hires people who work from home and the remote workers who place a bid for that job.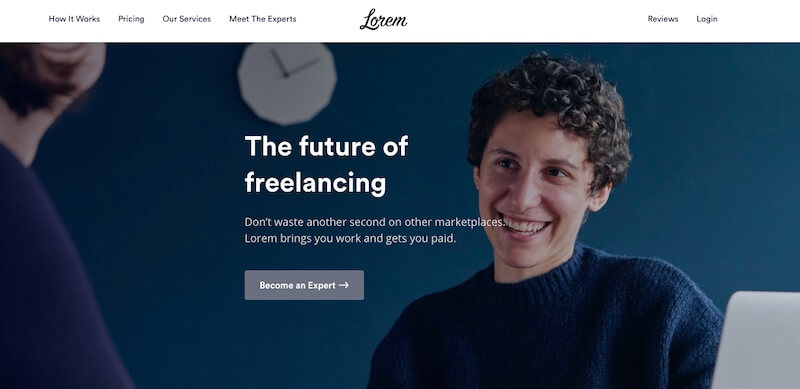 It houses a network of skilled web developers and designers with notable reviews on Facebook, ProductHunt, and Reviews.io. It is rising as one of the biggest platforms for freelance website developers that can also help you build a Shopify store or a new WordPress site.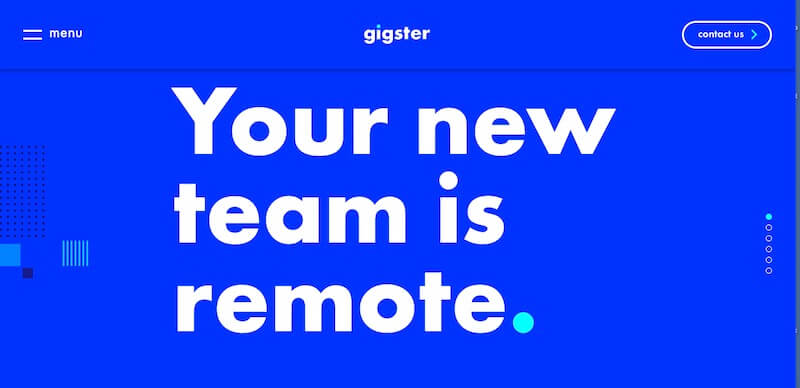 It is a freelance developer website based in Silicon Valley where selected custom apps are designed and developed. Many tech companies resource their work through the platform to streamline their operations.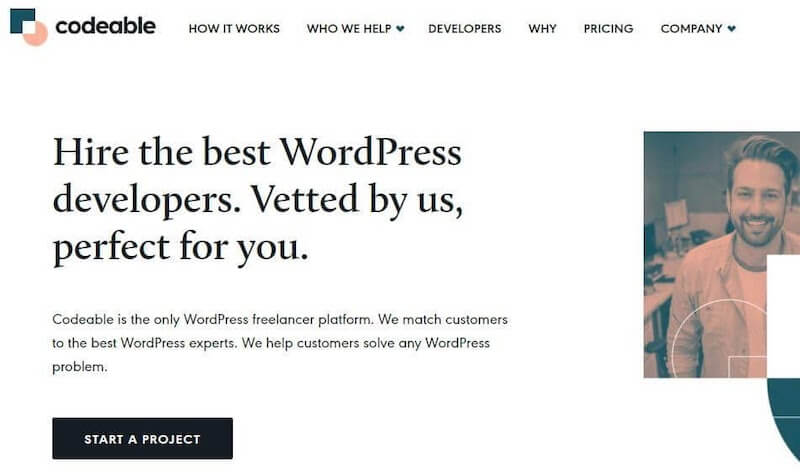 It is one of the best freelance developer websites that is especially dedicated to WordPress developers around the world. The clients do not need to vet the freelancers, instead, the website's algorithm does the job for them.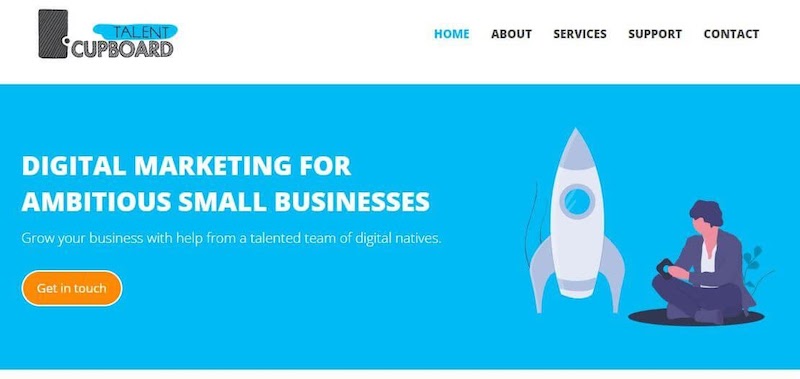 The freelance developer website allows freelancers to work for high-profile clients and offers them quality freelance jobs online. The freelancer has to create a profile and maintain a portfolio that shows their experience level, area of expertise, and skills.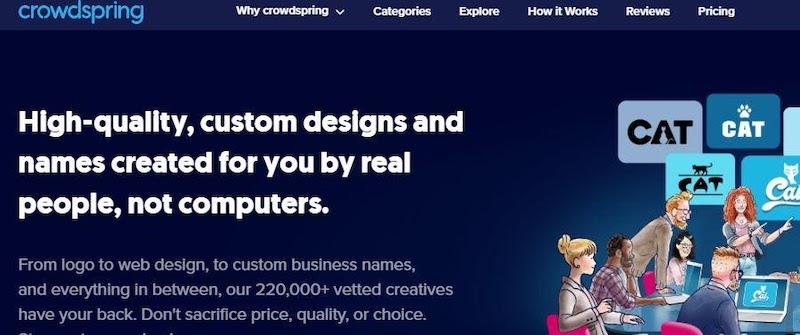 It is an online freelance marketplace where you can find custom logo design, website design, illustration, and industrial design projects.
Freelancers and remote workers can show their designing skills by taking part in many different contests conducted by business professionals.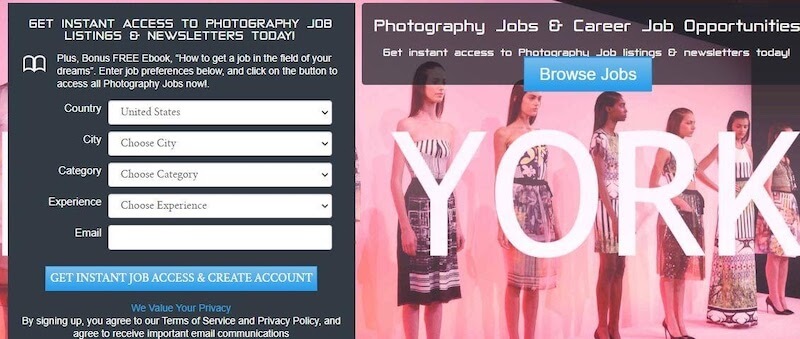 Through the photography job boards on the website, freelancers can target some of the best clients. It works as a bridge between employers and freelance job seekers where they can enjoy unlimited job postings with 24/7 customer service.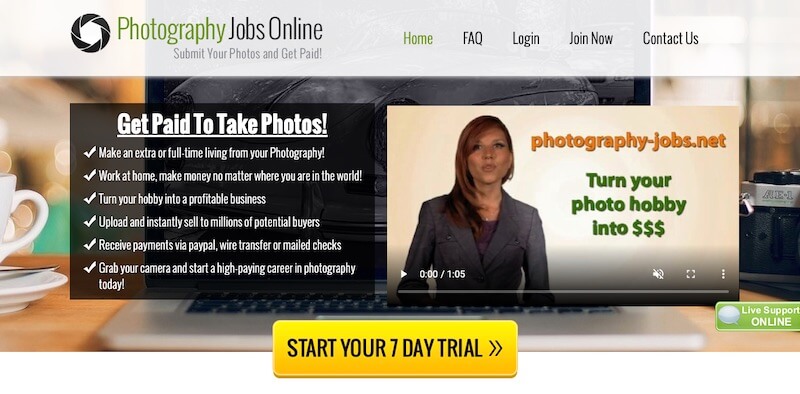 It is a little different from other freelance websites since it allows you to post your photos instead of bidding for a job. It operates as a portfolio builder rather than a freelance job board, for which you have to pay a monthly fee.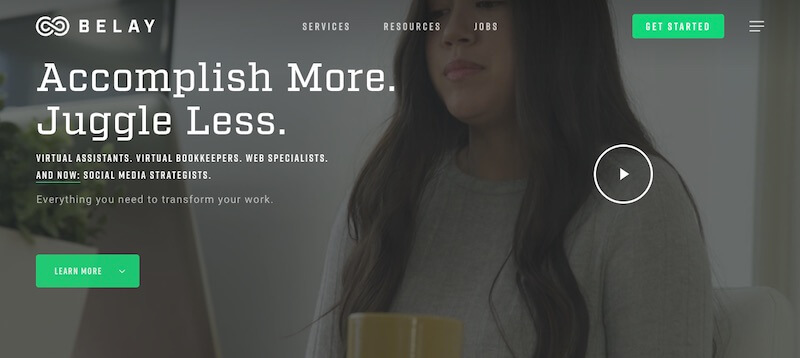 This is a solely remote work-based website that hires a virtual assistant for various clients' tasks which include executive assistant positions, web specialists and bookkeepers.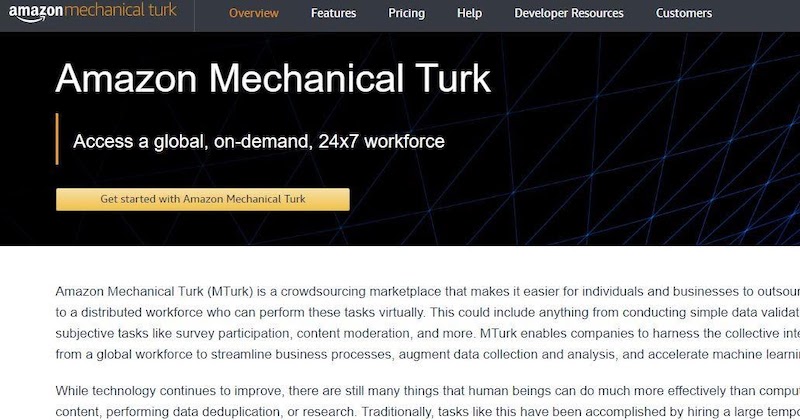 It is one of the best freelance websites to find virtual assistant jobs quickly. Some of the popular virtual assistant jobs include creating content, organizing lists, collecting data and getting feedback from the business's clients.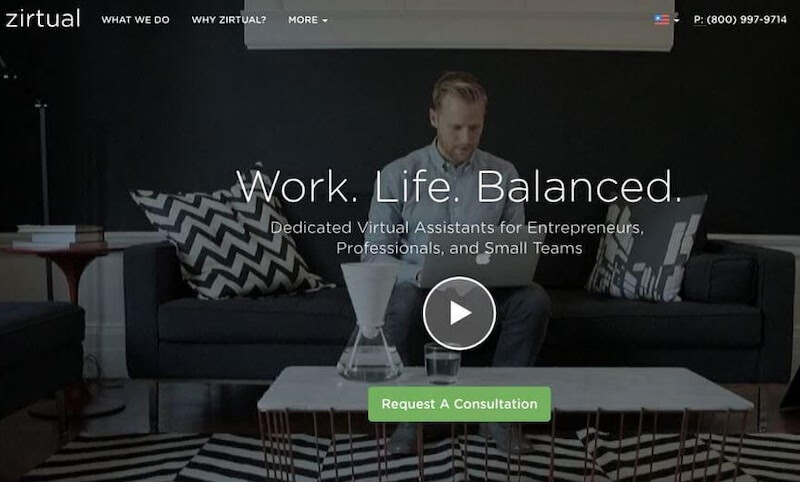 It is a remote job site that allows you to work full time, but also hires freelancers for various projects. The website hires virtual assistants and assigns them to their esteemed clients for specific tasks.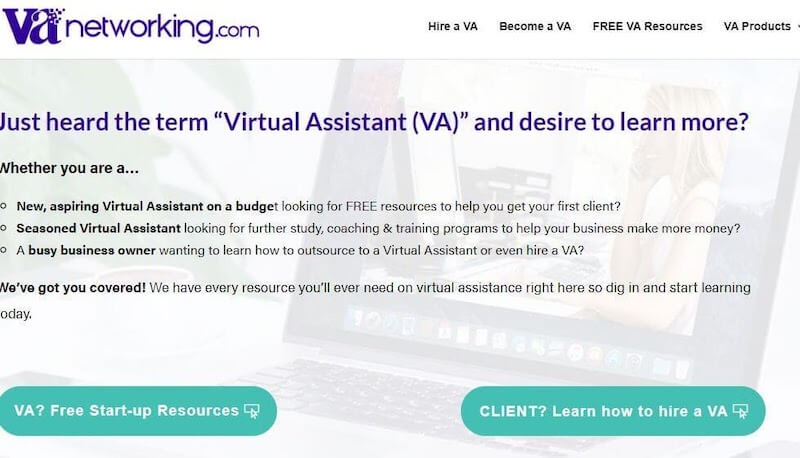 It is a virtual assistant freelance job board that also works as a social-networking tool for them. You don't need to bid on the website, instead, you are paired with an interested client according to your skills and expertise.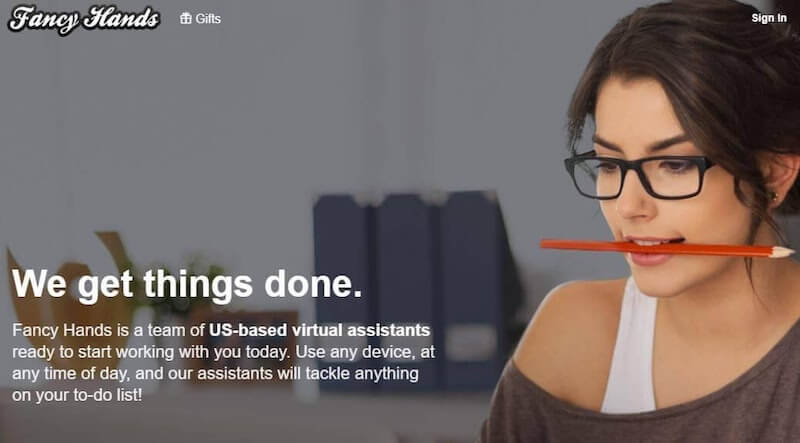 This freelance website hires virtual assistants for a variety of day-to-day business tasks, such as making calls, appointments, and data entry, etc. To get into the community you must have a fast Internet connection and should be well versed with the different software.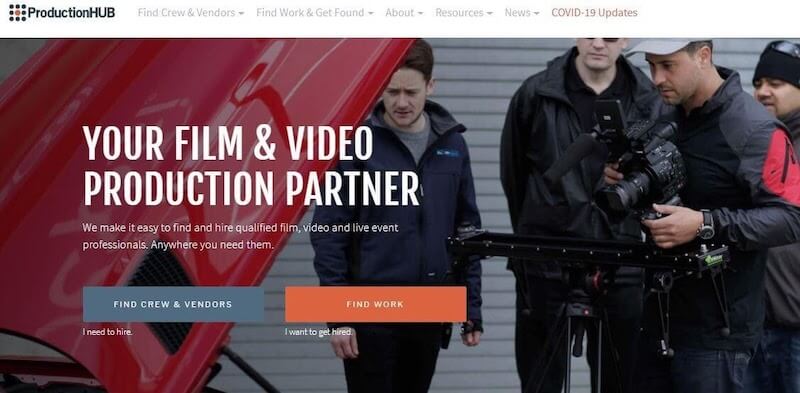 Production Hub is a leading freelance & remote jobs website for video and content production. It has become quite famous as many skilled professionals have secured jobs at major television networks and studios through the platform.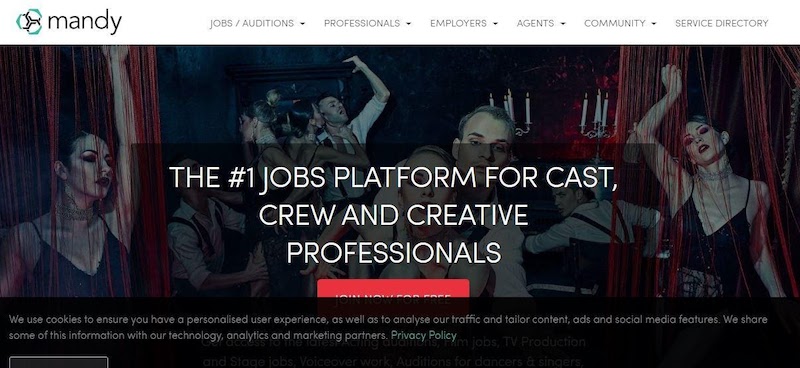 The freelance jobs website is a very well-known platform for video production and editing services. While it sounds perfect, the competition is very high and hosts thousands of other video and film professionals — so you should have a good portfolio to bag freelancing jobs.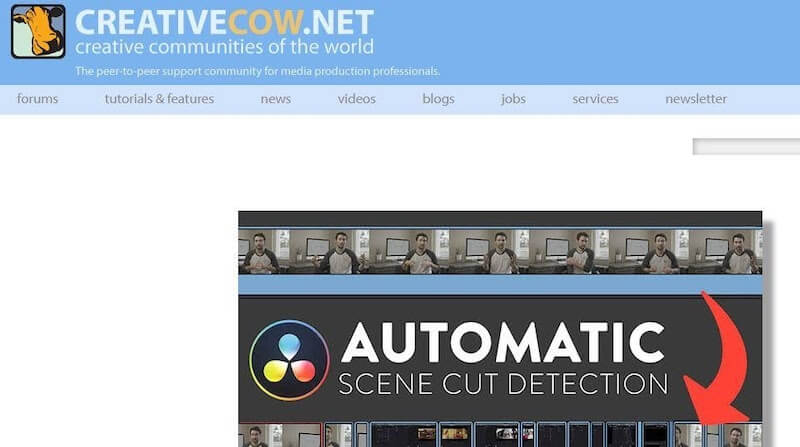 It is a forum that has guidance and tips on software troubleshooting and education. The community of the website includes expert editors who help freelancers gain more skills.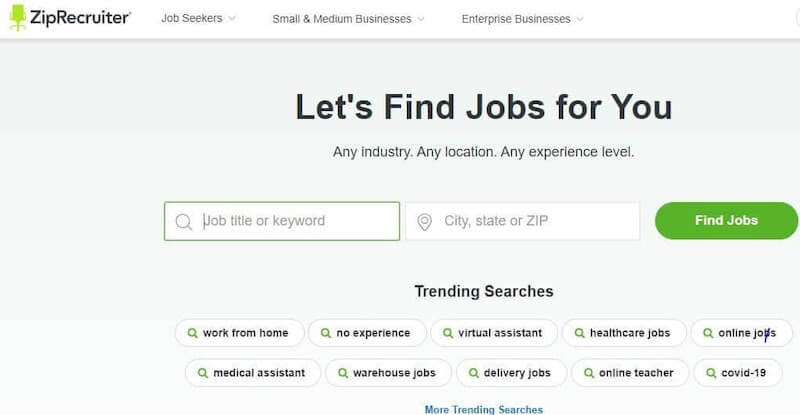 This is the top recruitment website that finds people with the right experience and matches them with the most compatible job. Many industry giants use the platform to hire freelance talent.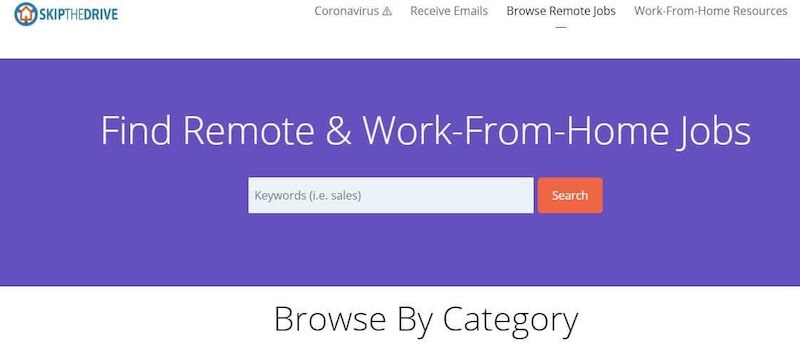 A job website that offers some of the best remote jobs and freelance gigs in sales. The platform makes the search for work very easy through its advanced vetting system. The remote jobs are categorized and can be accessed by date, relevance, or location filters.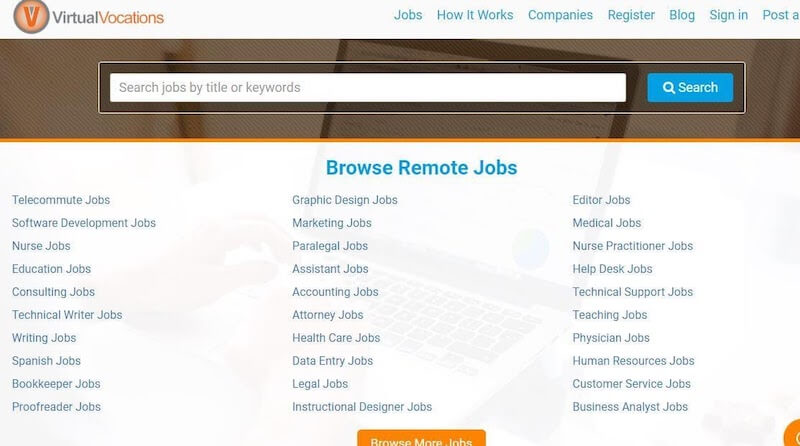 The remote job website provides the best job board for remote work with more than 10,000 corporate listings that are appropriate for telecommuters. If you register on Virtual Vocations, the telecommuting job site will send you emails when jobs align with your expertise.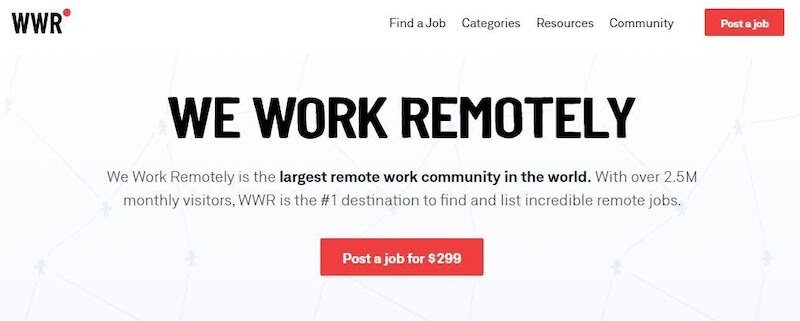 It is a remote job site that posts jobs that do not require your presence. It is one of the first remote job boards that still stands today as the most visited platform for remote jobs.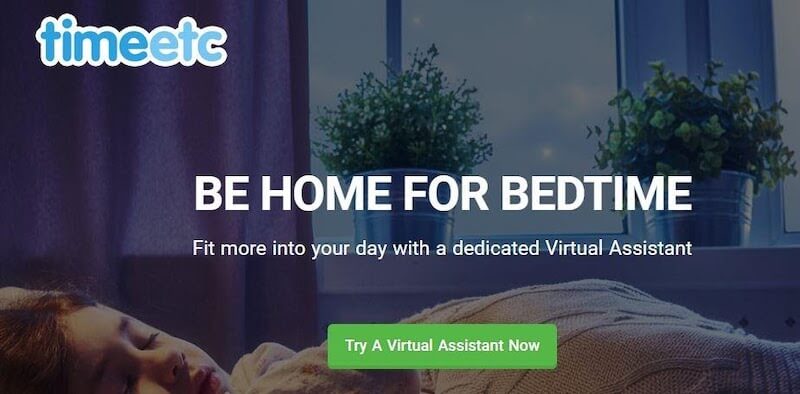 Time Etc is another fabolous company offering sources for people that want to get freelance work as virtual assistants.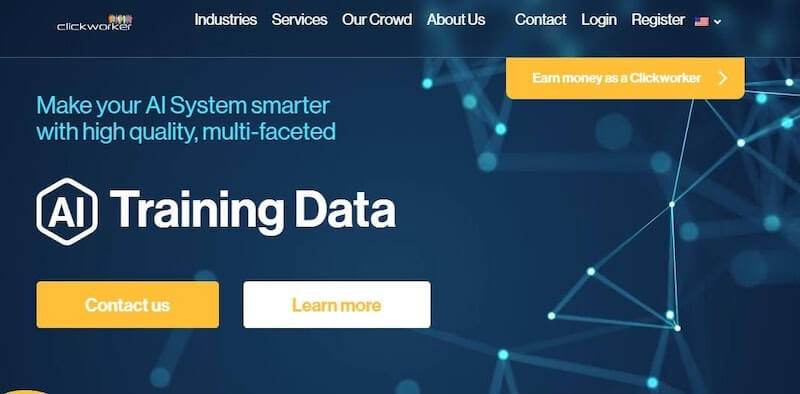 ClickWorker has all sorts of jobs, including writing and researching. You can take an assessment test online and then you will get access to ClickWorker jobs.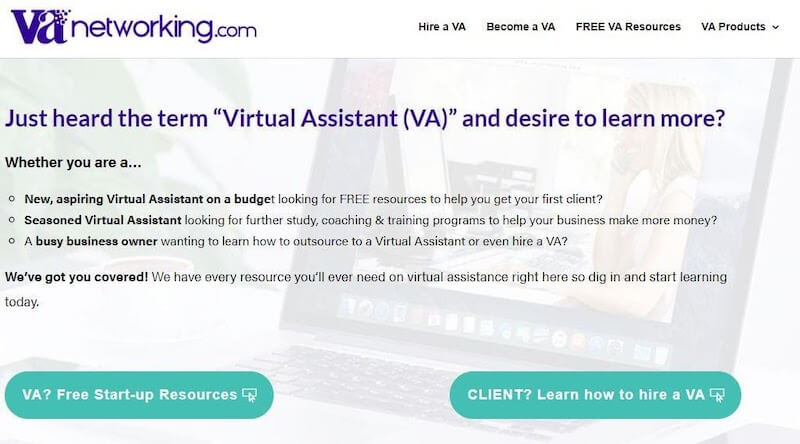 The name says a lot here. This is a great platform where other virtual assistants, along with their great job board can search through for VA networks.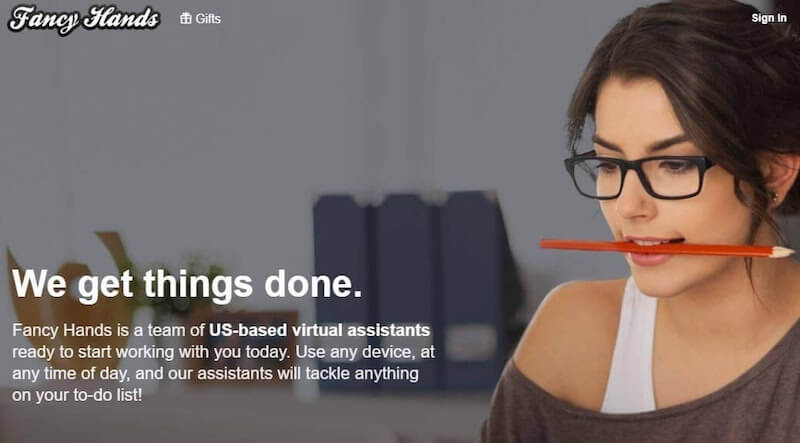 Can we just say this is our favorite name? Fancy Hands is another website that helps in hiring freelancers to offer services for clients. Everything from calls to data entry offered.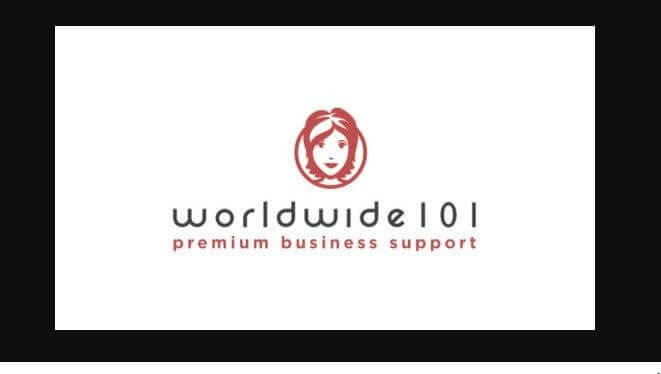 Worldwide 101 is another freelance service but is a bit more from the premium section than the others. If you have little experience, or special skills, like speaking a foreign language, the doors are open on this site.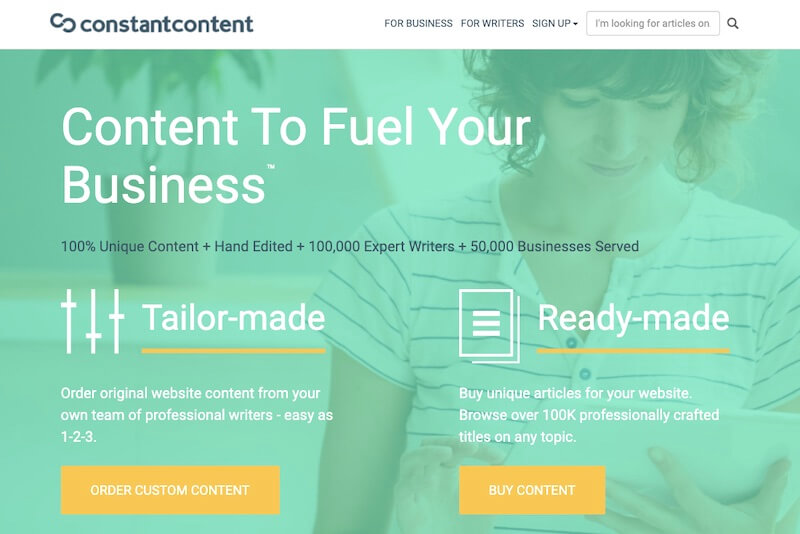 As the name suggests perfectly, Constant-content is for all freelance workers of all types. It has a plenty of customer support remote jobs posted daily for you to to look through to see what fits.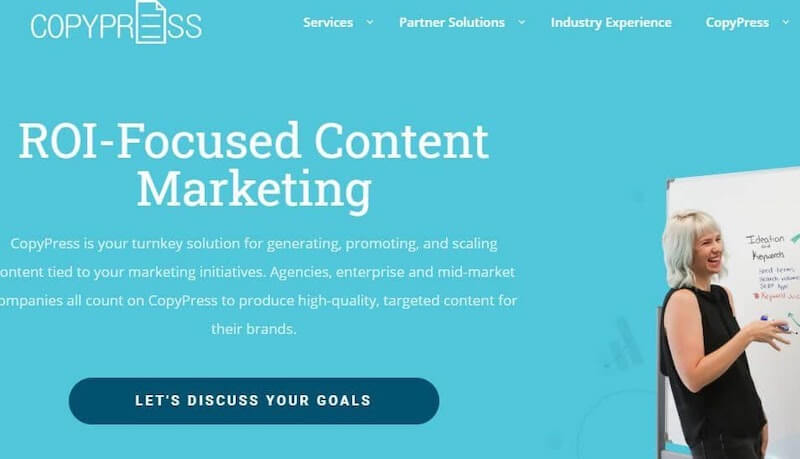 Copypress is another famous freelance site having tons of customer support jobs for freelancers. Copypress offers high-quality content services for big brands, if you are good at writing; you can join their platform as a content writer.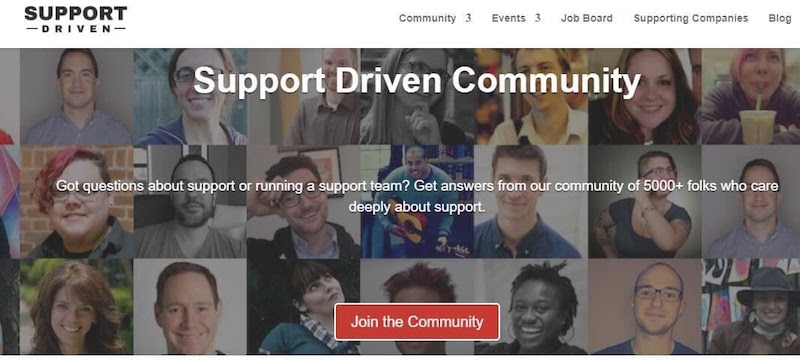 Support Driven is one of the very few support-focused remote job platforms for everyone out there. Definitely it does make you keep an eye on it for remote jobs that are a good fit for you.
Stage 32 is a type of website platform from where jobs meet networking, using which you can become great for a career like editing, where word of mouth will make you go pretty far.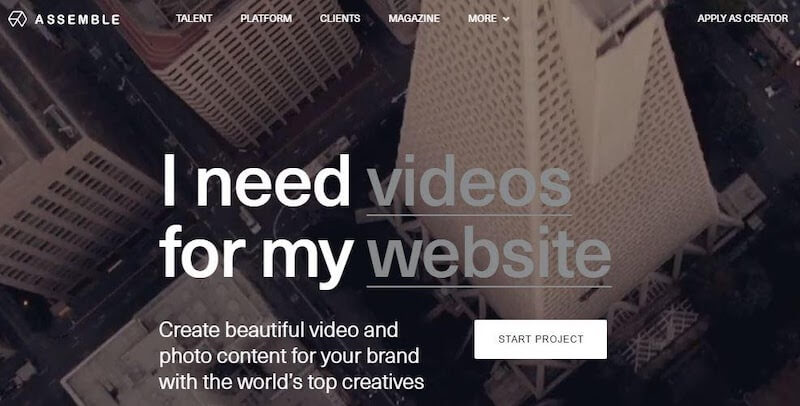 This is a fully established arena of highly-creative professionals, such as directors, photographers,artists, and more.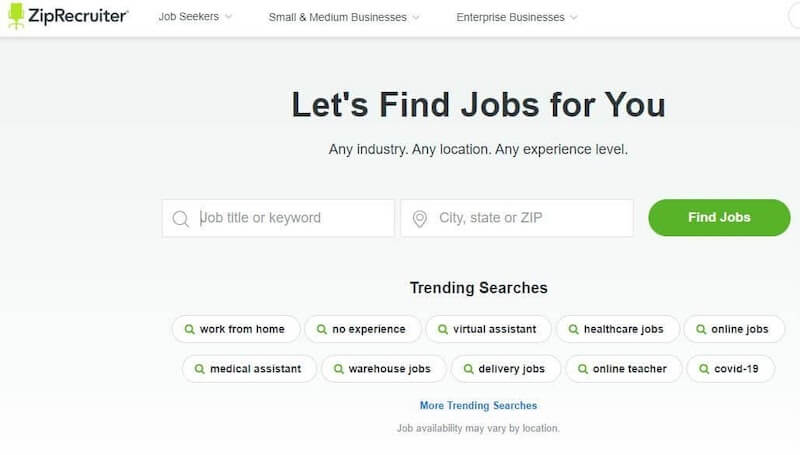 You've probably already heard of the unique ZipRecruiter platform because many companies use this jobs platform to hire many full-time professionals. Contractor have a combination of part-time salary and commission on sales.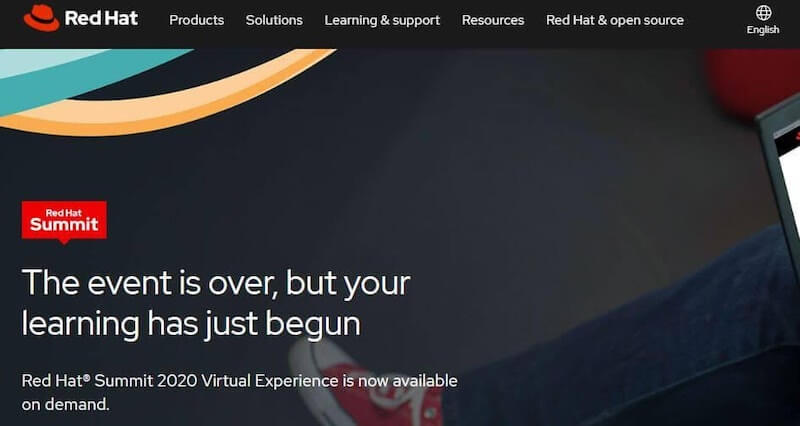 Red Hat works at the highest level clients. In general, Red Hat helps freelancers and employers, as well as remote workers to help their clients with everything. From software to marketing, and sales, Red Hat offers it all.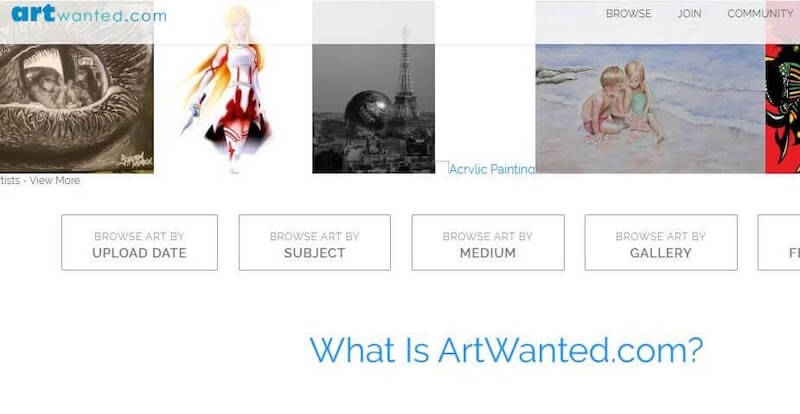 Art Wants art! If you're a graphic designer, or a digital illustrator you can put up your art masterpieces on Art Wanted.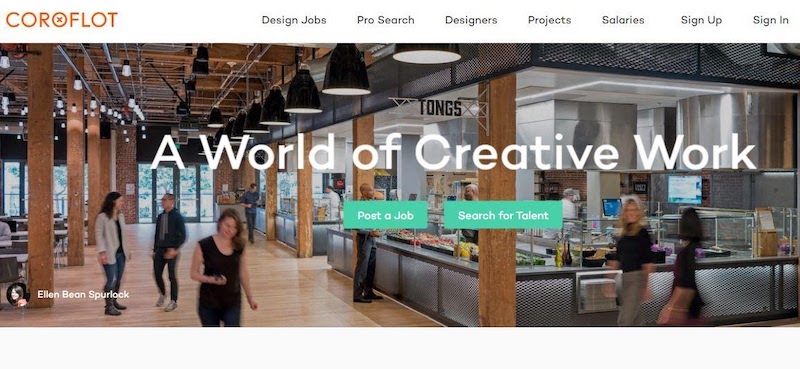 Coroflot is for a bit more experienced freelancers. This is for all in need to break into the freelancing world quickly. Coroflot may be the one for you. On Coroflot, you can post your portfolios, and client posts for projects they need.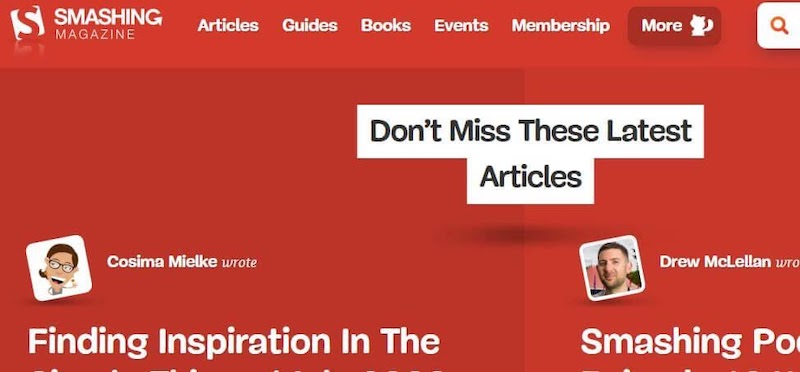 Smashing Magazine is another top job board, and it has a massive resource for both developers and designers to use.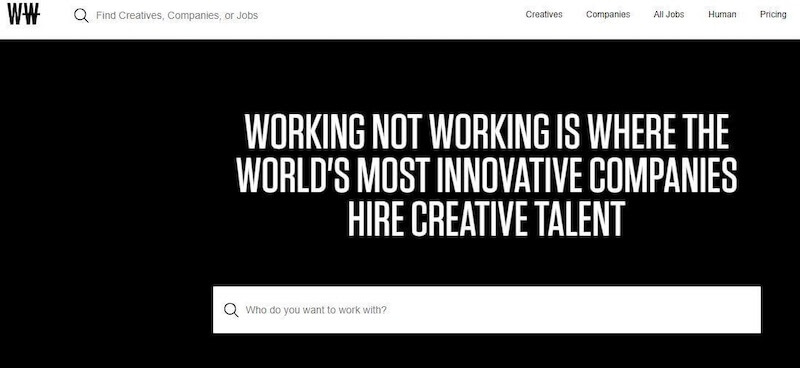 If you are a creative person, you must have a look at this platform. A high-quality freelancers community accepts only a very tiny percentage of freelance applicants who request to join their platform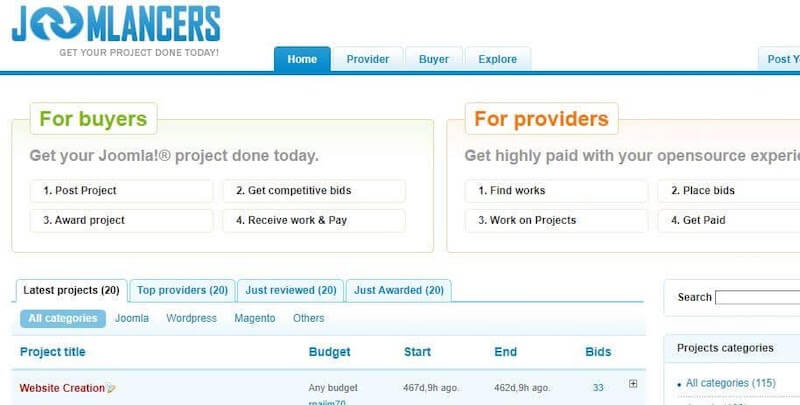 Go to the Joomlancer website for a super fast sign up process. You can pretty much quickly start bidding on works.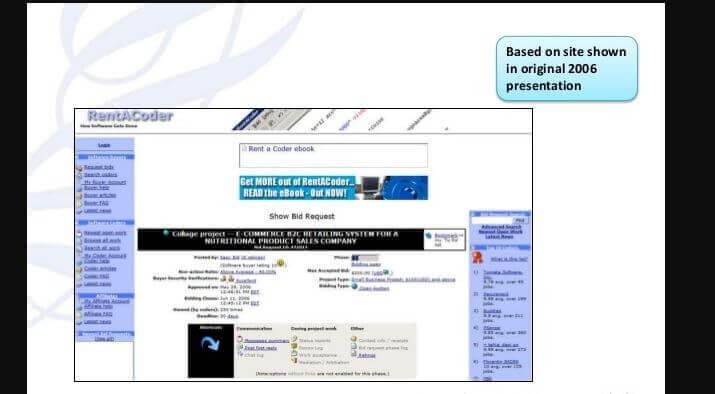 Pretty explanatory – clients that are looking for programmers, developers, and even designers will go to Rent a Coder. Also, its free to sign up!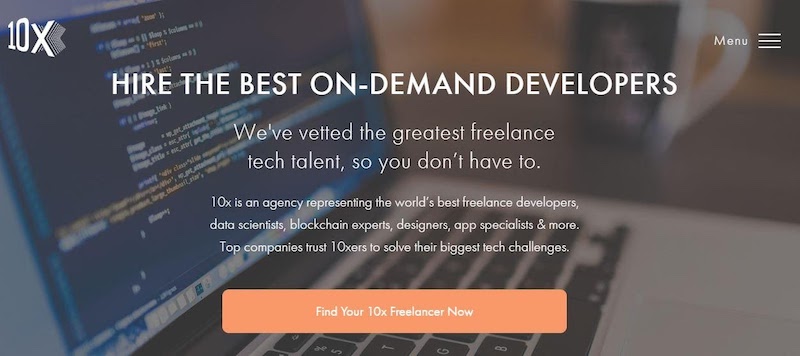 10x Management is pretty huge in the tech allowances, and it looks for all kinds of freelancers, from programming developers to cyber gurus.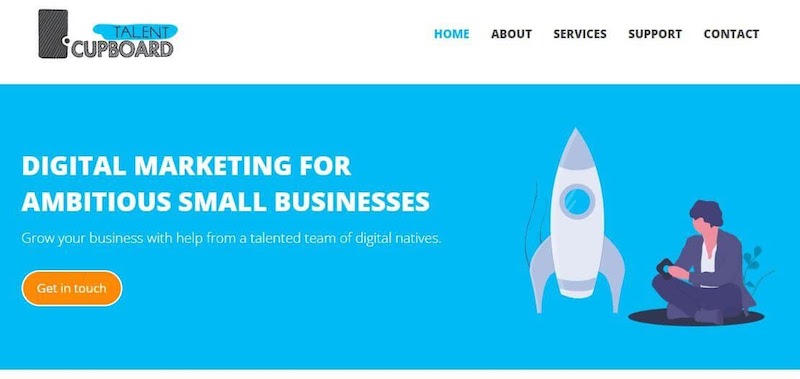 So if you realizing you don't have much experience as you thought you did, there's no reason you can't get started with Talent Cupboard right away.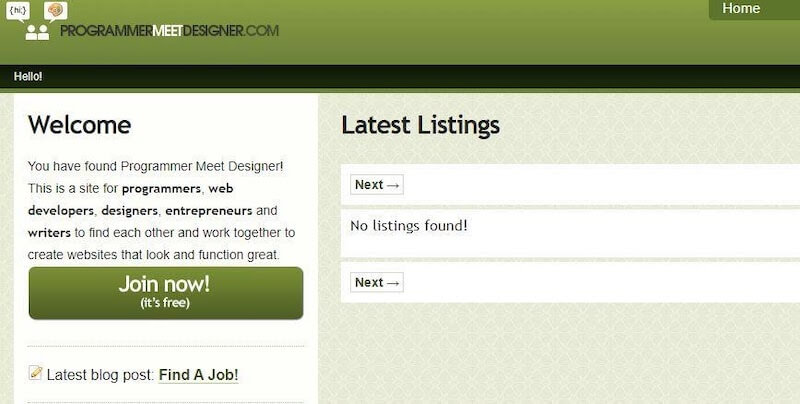 Programmer Meet Designer brings together all types of freelancers needed to make a website great for programmers, developers, and designers. It's an easy job board to go through, highlighting budget, skills, and deadlines.
If you don't want to combine through different job boards, Assistant Match is one of the go-to websites that make the work network for you. Depending on what skills you own, Assistant Match sets you up with their clients' needs.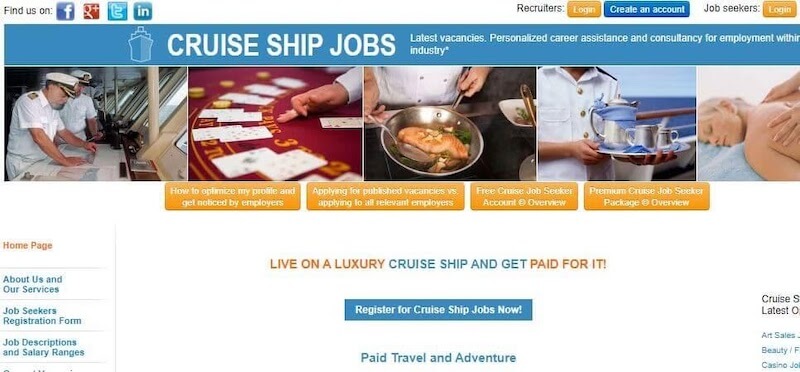 Cruise Ship Jobs is is the perfect entrance to travel photography that pays well. So, if you are someone who is interested in a job that includes a lot of travelling, here is the site for you to find a job.
Student? College Recruiter website allows you to see different kinds of part-time freelance jobs show up within your range of degrees.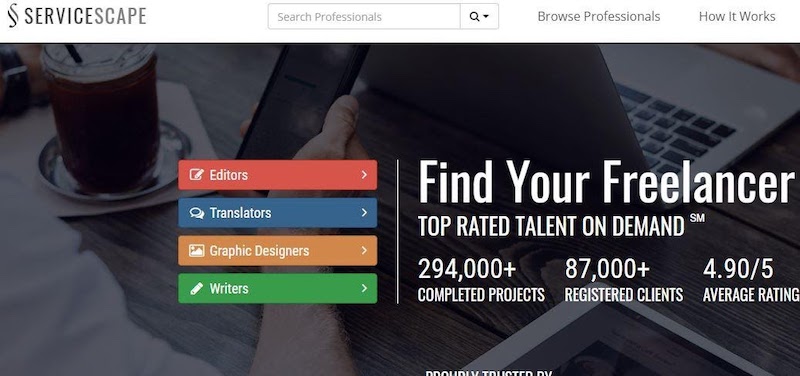 Launched in the year 2000, ServiceScale is a globally-famous marketplace for freelancer professionals with a bunch of skills and expertise. You can put emphasis on categories like graphic design, editing, and translating.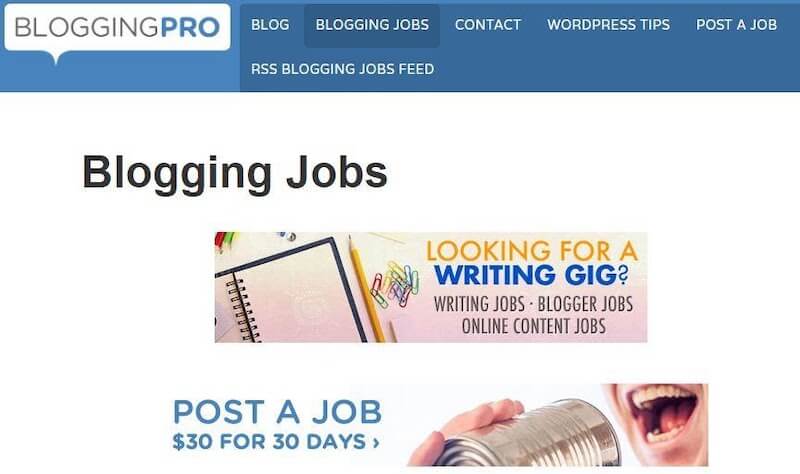 Despite the name, Blogging Pro can help you find every kind of freelancing tasks. You can use this site to find gigs around blogging. Gigs like helping people to start a blog, editing generals job, copywriting jobs, and so on. Blogging Pro sums up all the best freelance writing jobs that you can find online to make extra money.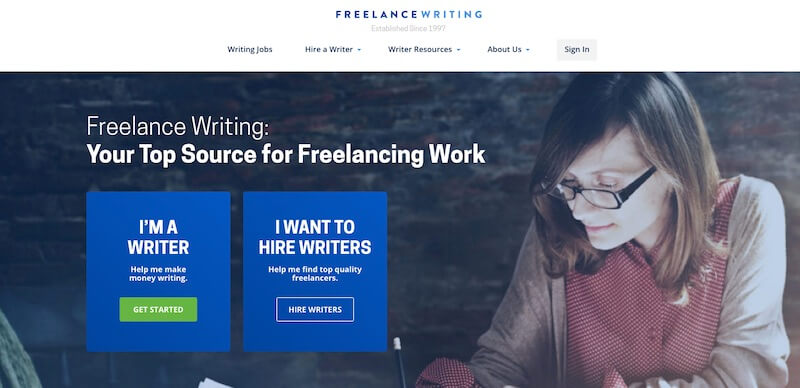 As the name suggests, you can use this platform to find content writing jobs. And if you need a writer for your project, this is a great place to find a freelance writer.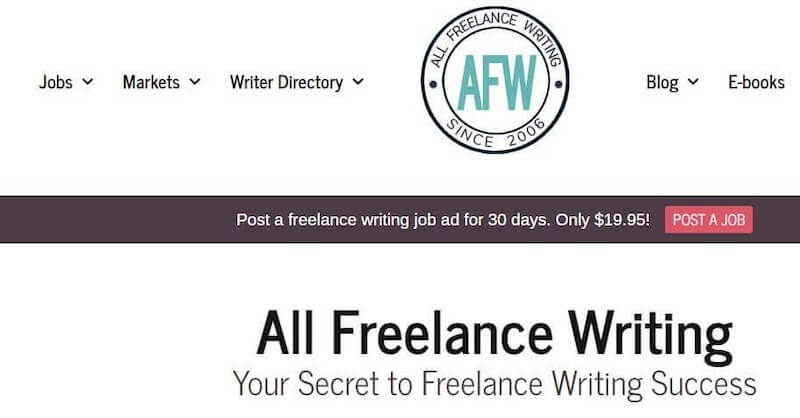 All Indie Writers has been around for many years now. You can search for different kinds of jobs posted. You can also subscribe to an online, feed kind of keywords you like.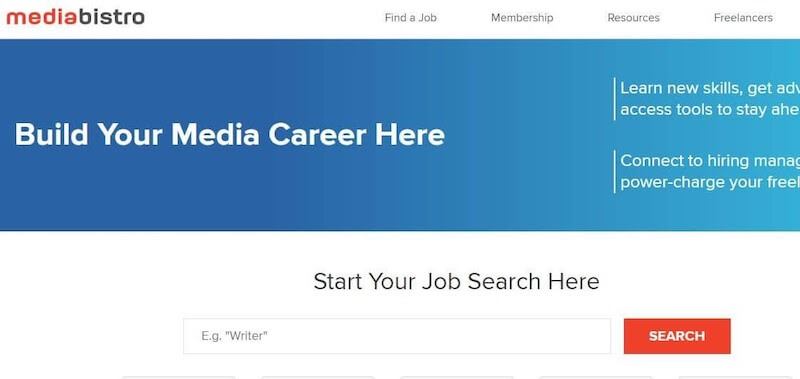 Media Bistro has a little group of categories, which has writing and editing, both works.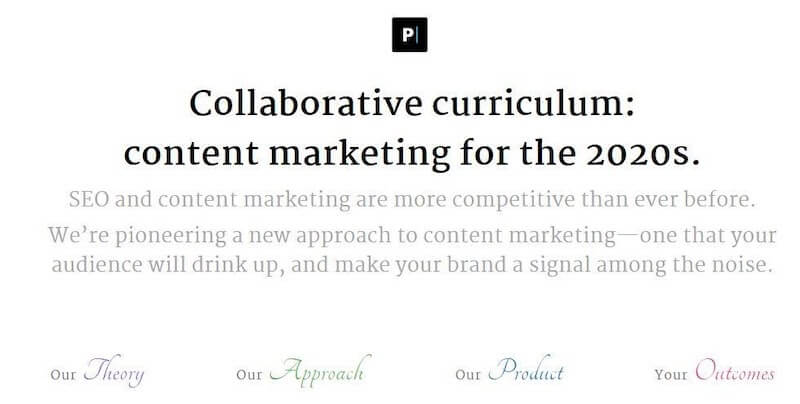 PubLoft is a good platform to find solid, well-paying, freelance works. The platform offers reliable clients, never actually ever needing to communicate with the employer yourself.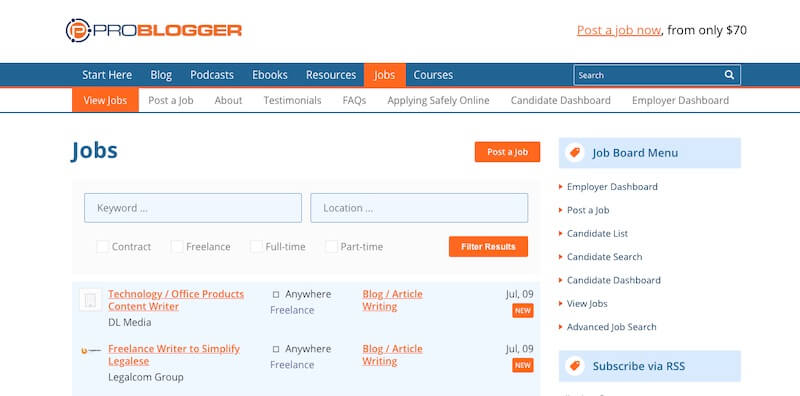 Managed by Darren Rowse, Problogger is one of the leading source for the bloggers and online entrepreneur to get knowledge. Darren has created a job section in the site as well. You can find amazing job options around content writing, graphic designing and everything else related to blogging.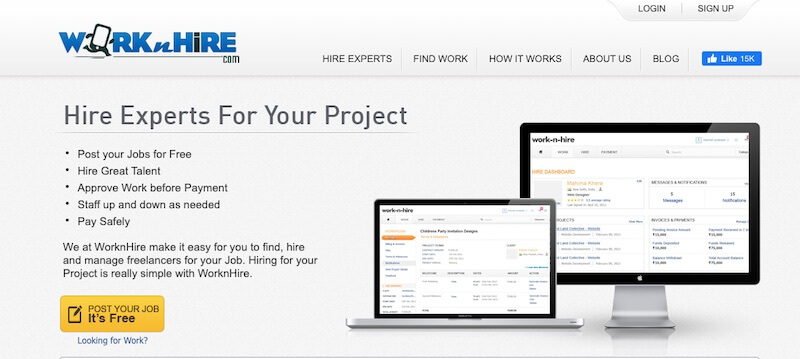 WorknHire is a platform to hire freelancers. If you are offering any service as a freelancer, you can create your profile in this site and get strated.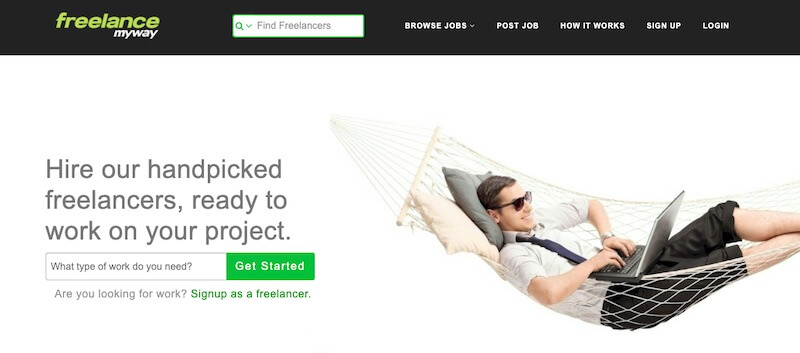 A platform to find freelancers for logo designing, content writing, graphic designing and all kinds if related jobs.
If you are a freelancer, you can join the platform to find new freelance gigs.
A popular platform to find jobs, CareerBuilder can help you to find international jobs that you can do from your home. If you are a freelancer and looking for remote projects, CareerBuilder can help you find one.
Conclusion
It never hurts to do a little hustle for your own extra income to see what's out there when it comes to high-paying freelance jobs. These freelancing platforms offer are there to offer innovative and regular freelancing & remote jobs for all kinds of professionals.
The key here is to explore. You have to check all the leading platforms for your niche related freelance job before you bid or make a commitment to anything that comes your way.
The opportunities are endless and you will find largely varying payment offerings for a similar job. Make sure that you choose the one that fits your goals and start your freelance job now.