EvaDav, a next generation push notification ad network that can help you to earn handsome regular revenue by monetizing your traffic.
In this article, we will have a look at this native ad network in details.
Push notification is a new way of monetizing traffic.
While the push notifications are not annoying like the traditional popups, they offer high rate of engagement and revenue opportunities.
EvaDavs' push notification works perfectly irrespective of the device type.
Your complete traffic will be monetized to make sure that your earning grows as you start using this platform.
About EvaDav
EvaDav is a client-oriented native advertising network, providing cutting-edge solutions both to advertisers and publishers who are integrated into a single platform.
It provides the best performance for the advertisers and embraces one of the most perspective markets of advertising formats – native advertising and push notifications.
They are currently working with more than 2000 publishers from all over the world and over 300 premium advertisers.
Why Push Notification Ads?
The traditional banner advertisements has become relatively ineffective over the years. Even the sites with millions of traffic end up offering handful of clicks make them dead investment for the advertisers as well as publishers.
Push notification is a new type of monetizing method which is not yet explored completely. A nicely designed push notification can surely increase the engagement and clicks on your ad.
Another important advantage of using push notification is that the ads are served through their own servers and it doesn't have anything to do with the publishers' own site, so publishers are at a safer space.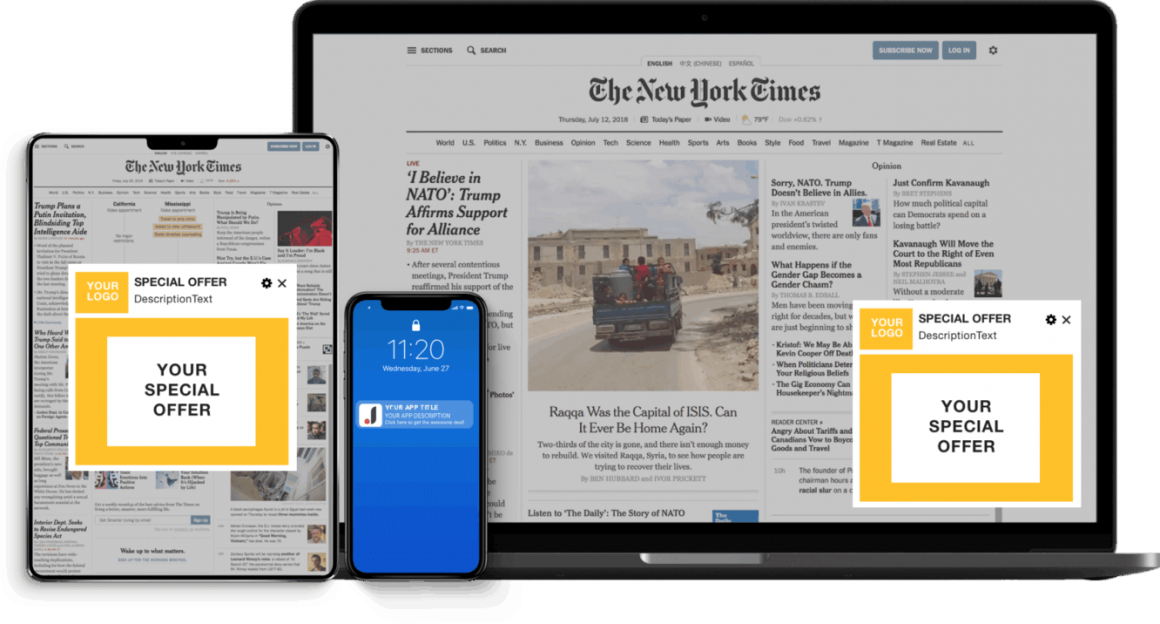 How to Get Started?
Generally, when a blogger or a small media site tries to monetize their site with the native ads, the first challenge is the minimum traffic threshold.
Some of the native ad platforms need hundreds and millions of traffic just to get accepted by their platform.
But with EvaDav, you don't have that challenge because they accept a site with even 100 daily visitors to millions.
Also, they accept traffic from across all geo locations making sure that any website can take the advantage of their push notification ads.
The process of getting started with EvaDav is very simple, just follow the quick registration process and you are in.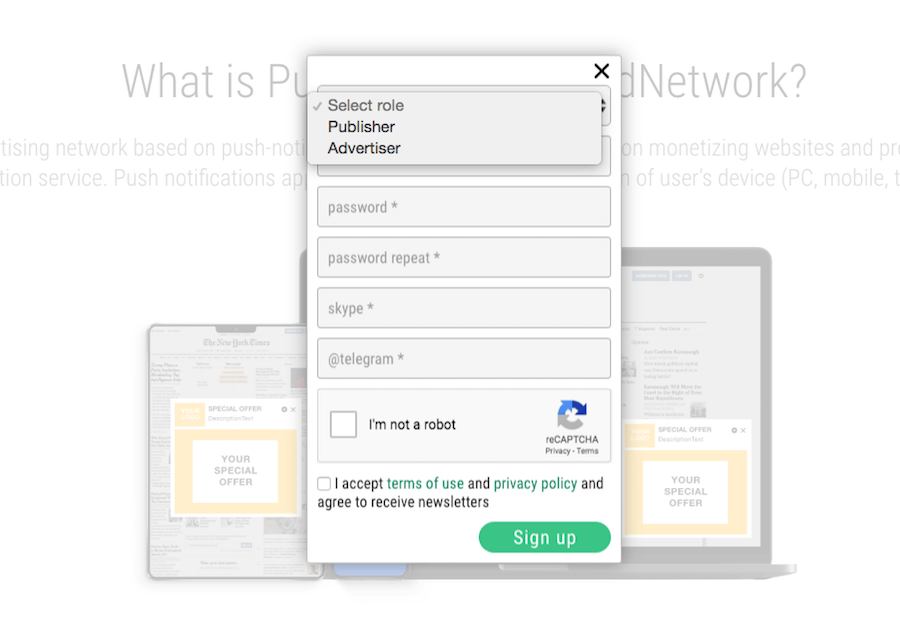 Once the registration process is done, you will be directed to the EvaDav dashboard where you can create your campaign and monitor your stats.
You have the option to go through detailed statistics based on many different parameters such as the country, widget, operating system and more.
Here is how the dashboard looks like. The EvaDav team has done a great job making it newbie friendly and easy to browse through.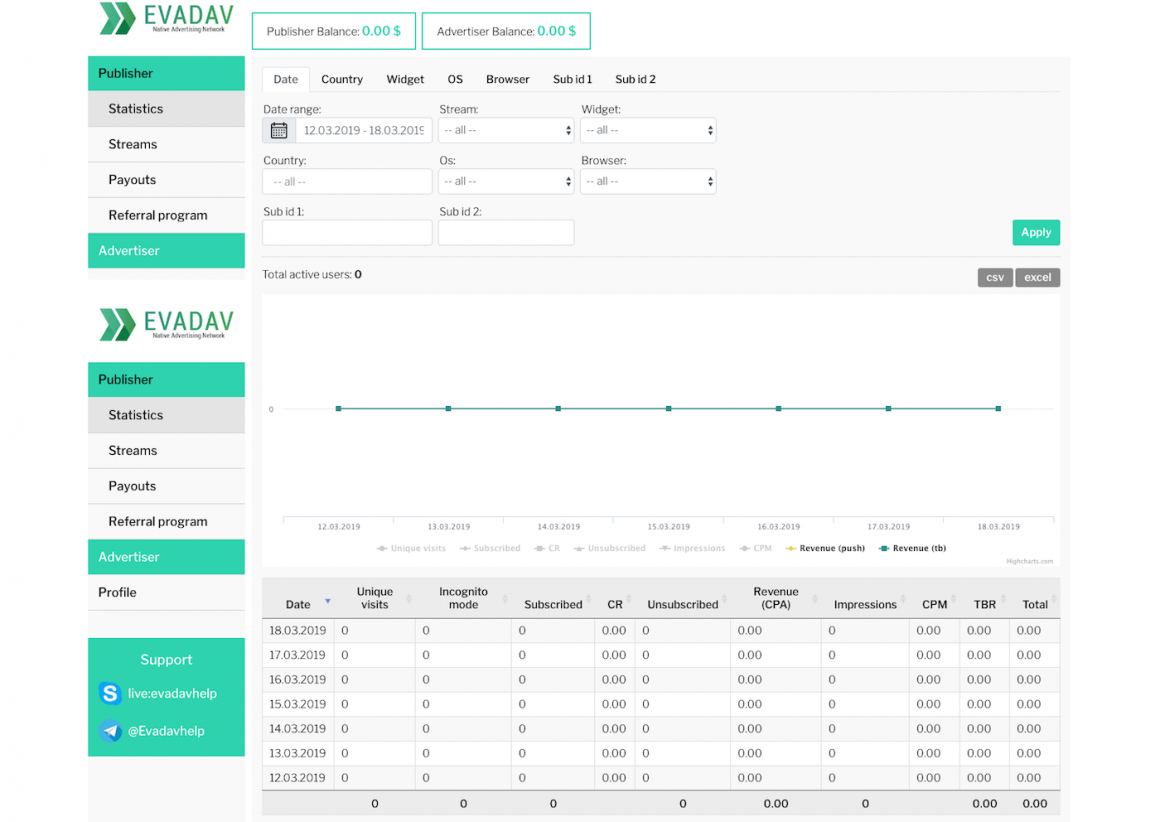 Advantages of EvaDav
EvaDav is quick to get started
It is a newbie-friendly platform
Much better conversion rate
Higher CPC than other platforms
No minimum traffic requirement
Servers all geolocations
Ads are served through EvaDav server
Low minimum payout $25
Multiple payment gateways
How to Create an Ad Stream?
The process of creating an ad stream is simple and easy. Just follow the steps mentioned below to get the ad stream for your website.
Click on the stream option on the dashboard and then on create a stream option.

In the next step, you will get the option to choose the title of your ad. Write the title and proceed.
Now, you have the option to create native ad or an ad widget.
EvaDav offers you a number of ready ad templates to choose from. You also have the average conversion rate of each template to make things clear to you.
Select the temple of your choice and proceed.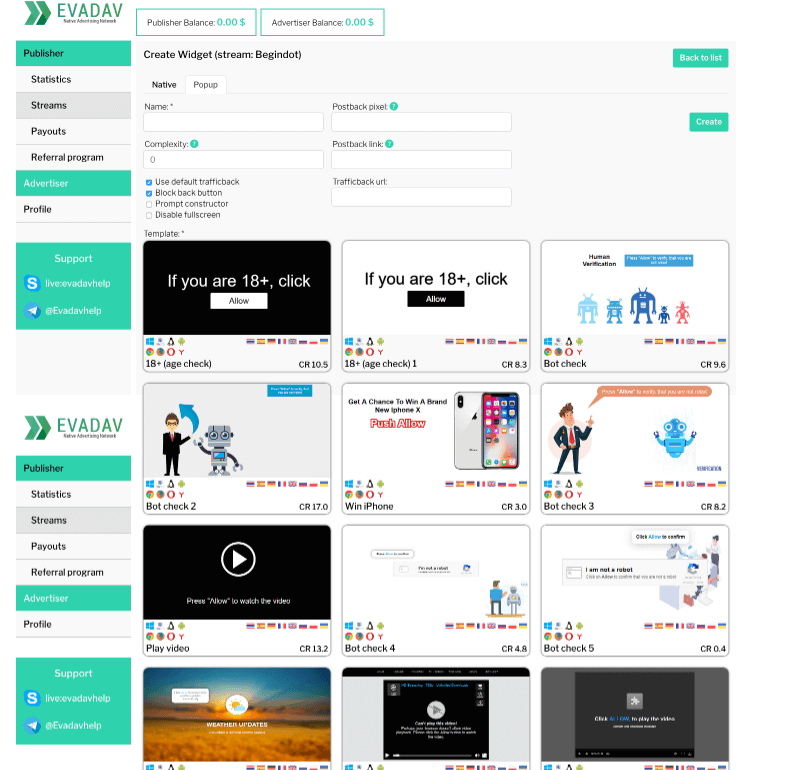 Referral Program
Other than your own revenue stream, EvaDav offers you an option to make some extra money by referring other publishers to the platform.
You get 5% revenue from the overall income of the users that you referred to EvaDav.
We have started promoting EvaDav a couple of days ago and we already referred a few users to the platform.
The conversion rate looks encouraging because of the EvaDav policies like no minimum traffic threshold, good quality ad types.
Payment Gateways
As already mentioned above, EvaDav gives you the option to choose from multiple payment gateways such as Payoneer, Epayments, PayPal, Skrill, Paxum, Web money, Bank transfer availability of the vast variety of payment systems worldwide
Final Word
EvaDav is surely a great option for the bloggers and publisher to monetise traffic with maximum benefit.
The platform is quick and easy to use. Even a newbie blogger can start monetizing traffic once it starts receiving decent number of traffic (100 per day)
Also, EvaDav can be a nice alternative of Google AdSense as you get better revenue for your traffic as compared to AdSense.
If you wish to join the EvaDav platform as a publisher or advertiser, use the link below to get started.
[kkstarratings]