If your business is involved in eCommerce, it's vital that you spend the time to test your platform and/or system. When money flows into your business and products are flowing out due to online sales, it's essential to test every aspect of your eCommerce business.
Before you make your business public, it is important to do in-depth testing of your complete system. You can hire a freelancer to test your system or you can go for software testing services to make sure that you're not losing sales and that customer experience remains positive.
8 Advantages of eCommerce Testing for Your Business
01

. Improves the Shopping Experience
If someone visits your store and has a bad experience, they'll leave and go to a competitor for a better experience. When you invest in eCommerce testing, you're choosing to improve your customer experience.
Many business owners fail to realize that customer experience can lead to either a massive improvement or loss of sales.
How?
86% of customers will pay more for a better experience
88% of businesses are focusing on customer experience
Customer retention rates improve with a better experience, and 72% of customers share their good experiences with six or more people. Improving experience can greatly impact the revenue and profitability of your business.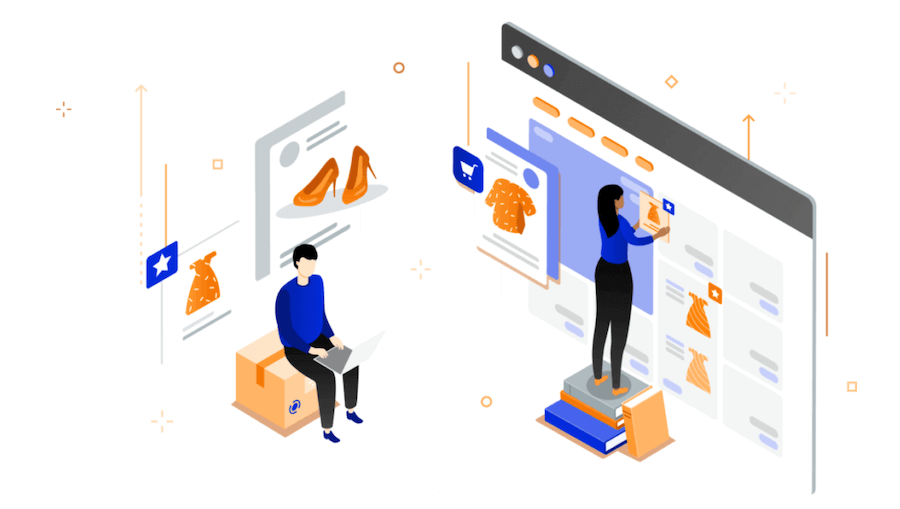 02

. Saves Your Business Money
Businesses must maintain a positive cash flow if they hope to remain operational. Losing customers or potential customers because your eCommerce store isn't loading, is producing errors, is slow or has other issues will cost your business money.
Every lead that's lost will cost your business money.
You'll save money through eCommerce testing in numerous ways:
Retain customers (more on that below)
Spend less money reacquiring leads
Save lost sales
With eCommerce testing, shopping cart abandonment and lost customer rates will fall, leading to more money in your business' accounts.
03

. Increases Customer Retention Rate
Customer retention is the backbone of every business. When retention suffers, you lose money. In fact, the general rule of thumb is that it costs five times as much to attract new customers than it does to retain customers.
You also have to factor in the lifetime value of customers to see that it's very beneficial to cater to your customers.
Testing reduces bugs and issues that may reduce retention rates. When an app or site runs smoothly, you can be confident that you're helping your business retain customers with a well-functioning platform.
You can take additional steps to retain customers, too, but starting with an eCommerce platform that works well is a good starting point.
04

. Increases Conversion Rates
Functionality and usability play major roles in your platform's conversion rates. If there are issues when adding items to a cart or checking out, conversion rates drop. Consumers are very cautious with their purchases, and they don't want to wait to make a purchase either.
If there's a barrier stopping the consumer from purchasing items immediately, they'll go to a competitor for the product that they're seeking.
Testing can help you:
Find bottlenecks impacting speed
Correct flaws in your platform
When you take a proactive approach to testing, you can improve conversion rates drastically. If your app or platform is new, it should be thoroughly tested before release.
05

. Build Customer Loyalty
Loyal customers continue returning to your business. These individuals are repeat customers that are willing to purchase your goods time and time again. ECommerce testing can enhance your customer loyalty by:
Reducing downtime
Making sure your platform is always operational
Improving shopping experience
If your eCommerce solution is down or riddled with bugs, it leads to a loss of customer loyalty. Testing and correcting any issues with your site or app will improve customer loyalty.
06

. Allows Your Business to Scale
Can your app or eCommerce platform scale? What happens when you hit 1,000 or 10,000 concurrent users? A store should be able to scale with your business, but underlying optimization will play a big role in your store's ability to scale.
eCommerce testing can find bottlenecks in your online store that can lead to long delays or server crashes.
When you know the weak points of your eCommerce platform and how to correct them, you'll make scaling your business easier.
07

. Strengthens Your Store's Security
Security is a top concern for eCommerce businesses. A single data breach can cost over $4 million for business owners. There are also collateral consequences, such as losing consumer trust, which leads to lower sales.
When you strengthen your store's security, you're safeguarding your business' reputation and potential liabilities.
08

. Verifies Best Practice Use
Development best practices are constantly evolving. When testing is done on your system or app, common issues, bugs and critical flaws are found. Proper testing ensures that best practices are in place so that your eCommerce solution runs well today and into the future.
eCommerce testing, whether on an app or website, improves every aspect of your business.
When your solution is thoroughly tested, runs well and doesn't suffer from common flaws, you can continue building your business confidently. Testing is the cornerstone of eCommerce longevity.