Data is extremely important for any business and even individuals for that matter. No one would like to lose critical data that can impact business or life in general.
But, there are circumstances when we need to go through a lot of stress because of the data related issues.
Data can get deleted by mistake or because of any malware infection. So, the first thing is to make sure that you have a proper backup in place for your critical data. If you still lose any data you need to use the correct tool to recover your data.
EaseUS Data Recovery Wizard is a tool that has been offering service since 2004 to recover critical data for professionals as well as general users.
Here are some of the key features of EaseUS
EaseUS Data Recovery Wizard offers you a free version that enables you to recover data upto 2 GB, you can upgrade to any of their pro version if you need to recover more data.
Support Multiple Data Types
EaseUS's data recovery system supports almost all types of data. So, you will never have to find another tool to recover your data again.
3 Simple Steps Your Files
EaseUS follow 3 simple steps to recover your files.
Recover Shift + Delete Files
If you are using a Windows system, you already know that when you Shift + Delete a file, it is almost impossible to get that file back without a tool that is capable of retrieving those deleted files.
EaseUS has the capability to retrieve shift + deleted files from Windows 10/8/7/XP.
Steps to recover the files.
Step 1. Start the EaseUS Data Recovery Wizard to start scanning the system where your file was. Select the location of the file and proceed.
Step 2. As the system starts scanning the selected drive, the files that were deleted will start showing in the Quick Scan section, if you see the file you are looking for in that section, you can click and retrieve that.
Mac System Data Recovery
Like the Windows system, the EaseUS is capable of recovering data from almost all kinds of Mac system and Mac operating systems.
You will find a number of different articles and gues around how to recover different types of files on your Mac system. Follow this section for Mac data recovery guide.
Here is how you can retrieve permanently deleted files on Mac
Step 1. Select and scan the location where your file was deleted.
Step 2. As you run scanning, the system will start both quick and deep scanning in the folder.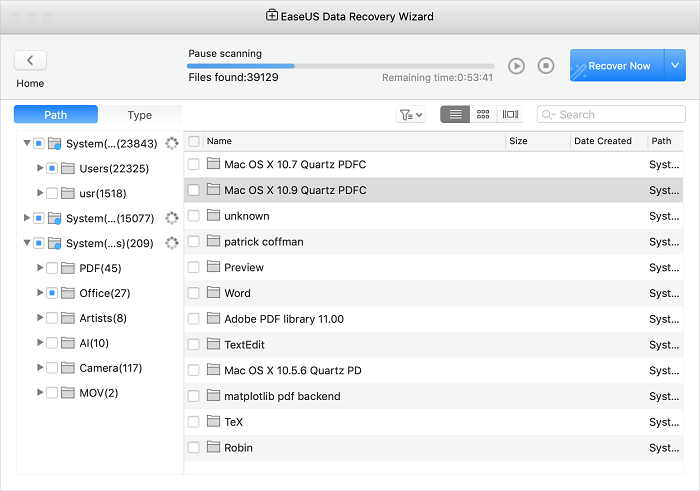 Step 3. In the next step, the system will start showing the deleted files in the left pane, you can select and retrieve the file you need.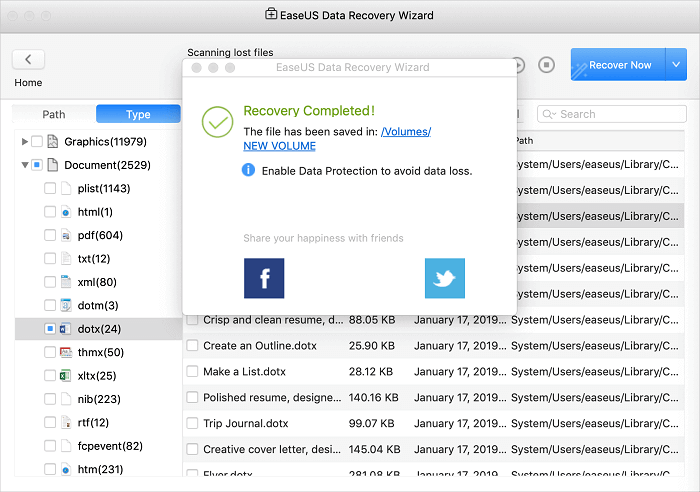 iOS Data Recovery
If you are using an iPhone for your day to day use, there could be instances when you accidentally delete important family photos and you don't have a backup.
The EaseUS data recovery system can help you to recover the deleted files from your iPhone in a few quick and simple steps.
If you wish to recover the data from the iTunes backup.
Step 1. Select Recover from the iTunes option and proceed.
Step 2. Scan iTunes Backup and Find Lost Data
Step 3. In this step, you can preview and recover the lost data.
Android Phone Data Recovery
Similar to iOS, you can retrieve any data be it SMS, contact, photos, videos or other data of your android device using the EaseUS MobiSaver For Android.
Follow 3 simple steps
Other Softwares Offered By EaseUS
---
Photo & Video Repair
EaseUS goes beyond a simple recovery process, it can repair image and video files if it was damaged by any chance.
It can also repair MDF/NDF SQL DataBase File. So, it will make sure that you never lose any important file even accidentally.
EaseUS Partition Master
Start using the EaseUS Partition Master for free to manage your Windows partition completely. You can create, resize, clone, move, merge, and format partitions.
In fact, EaseUS software is a great option to manage and keep your Windows system safe.
EaseUS Todo Backup
Another very useful service by EaseUS. The Todo Backup system for Windows and Mac will make sure that your critical data is safe at all circumstances.
They offer a free plan even for the backup option. You can go through the details and select a plan that fulfills your needs.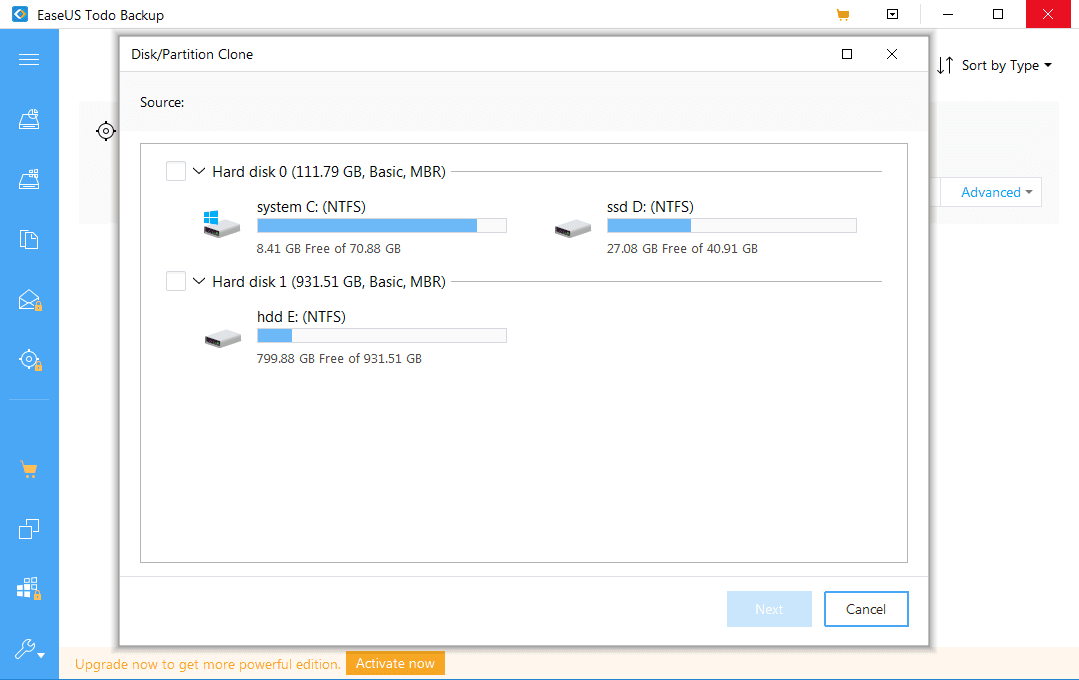 EaseUS Video Editor
EaseUS offers a video editing tool with tons of features and options. We are living in a time when the videos are becoming an extremely important part of our daily lives. And the quality of your videos is undoubtedly a differentiating factor when it comes to competing with other video producers.
No matter you are a pro user or a newbie, the EaseUS video editor will not disappoint you.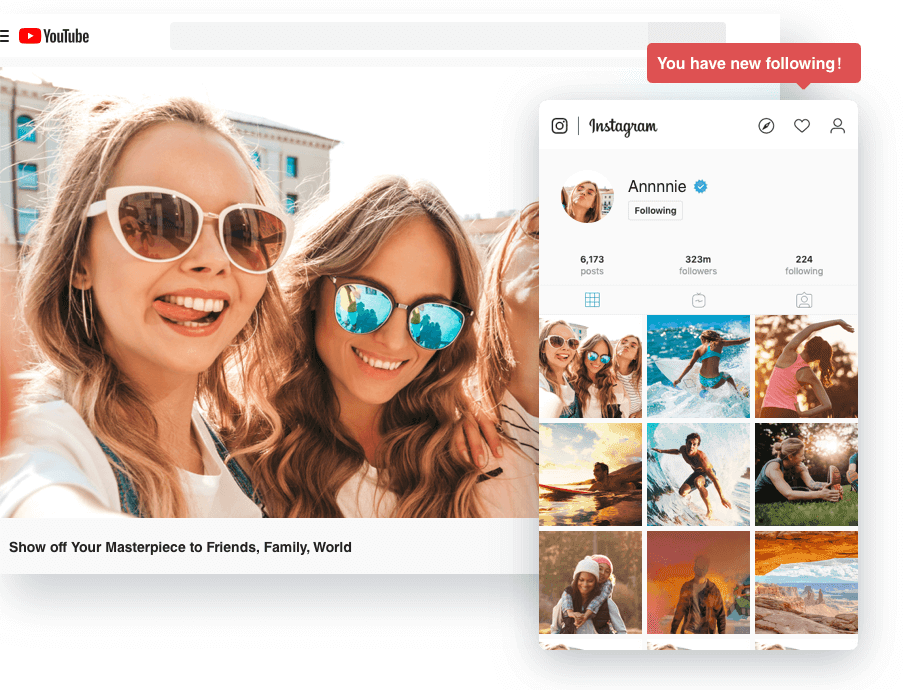 EaseUS Pricing & Support
EaseUS offers different pricing plans for different software they offer. To start with, they offer a free version for all of their software and free trial for the paid version to help you make up your mind before you go for the paid plan.
The EaseUS Data Recovery Wizard for Windows version, they offer 2 paid plans, the Pro plan comes for $69 and the Pro + Bootable Media comes for $99. The price might change depending on the offers that are available currently.
They have a different version for the technicians that costs more than the general pro version. The Windows version of the data recovery software for the technicians will cost you $299 for one year, $399 for two years and $499 for a lifetime.
Similarly, they have different pricing plans for the Mac version of the recovery software, and for the other software they offer.
Support
EaseUS offers comprehensive support options through live chat as well as telephone calls. They also have a very detailed knowledge base that will clear all your doubts about the software.
[wp-review]