If you know this is the time to grow your business, nothing can be better than developing strong business networking. With business networking, you not only attain new clients but enhance your knowledge and learn from the success of others.
Be it an event where people meet to exchange business ideas or online networking, it's really important to be on it constantly. We have seen most of the leading business ventures getting into their own branded business conferences, that shows how important it is in the modern time to network with other business owners.
If you wish to create your own business conference brand, we have collected some of the best WordPress event themes here. You will be able to create your own event and conference site quickly with those themes.
Getting back to the topic, lets' understand different aspect related to business networking and how networking has to be done correctly.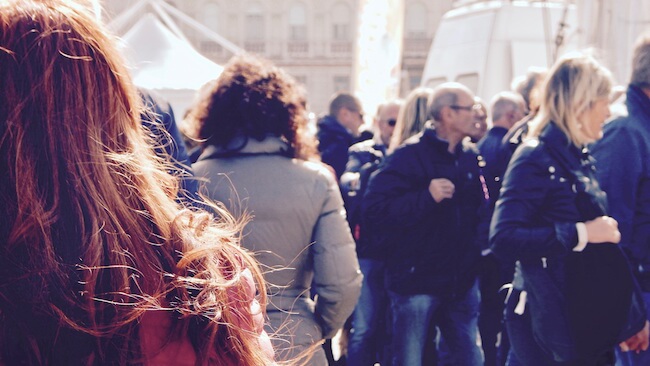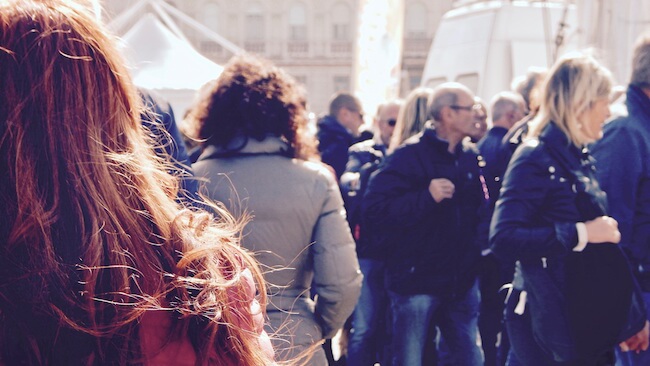 What is Networking?
Networking is the easiest way to build rapport in your business. To be precise, networking is only making connections by talking to people and developing long-term relationships that form everlasting impressions and add on to mutual gain. Networking also helps you learning both personal and professional life skills.
While developing business networking, you should focus on both developing healthy relationships and grow your organisation.
Benefits of Networking
Networking is not something that is only confined to large enterprises. Instead, it is highly recommended for small businesses and startups to attain new clients and develop a sustainable business channel. Some of the benefits of getting involved in networking are:
No 1.

Information sharing

Extensive knowledge comes with experience, but to start gaining knowledge, you should get connected to knowledgeable people. Sticking to a group of people to gain knowledge and expertise can be dull after some time. Networking opens up the gates to many opportunities of receiving feedback, learning from mistakes and asking questions. It will also guide you in clearing your point of view and expanding your knowledge base.

Networking opens up the gates to many opportunities of receiving feedback, learning from mistakes and asking questions. It will also guide you in clearing your point of view and expanding your knowledge base.

Correct networking will also allow you to look at opportunities and obstacles from a broader perspective. Also, when you meet and understand different people and their varied perspectives, you save a lot of energy, time and resources.
No 2.

Build connections

We all wait for that one opportunity that can help us climb the ladder of success. However, we do not know when we are going to get that opportunity. Therefore, when the right opportunity knocks your door, you should be ready to take advantage of it.

To pick up the opportunity you require joint ventures and information sharing partnerships. Networking with a wide group of individuals helps you find the right resource to grab the right opportunity.
No 3.

Credibility

Finding support and creating a positive reputation is highly beneficial for your business. If you can learn the art of networking, you will leave a positive impression on the people you talk to, and they will love to get back to you.

Good reputation eventually leads to strong support. Your actions, like showing a desire to help a colleague, can help you build credibility, which means that at the time of need, your credibility will give you valuable data, ideas and resources.
No 4.
Promotion
Whether you are promoting any organisation or an individual, an extensive network will assist you in pushing your career forward, indulging new members to the organisation and promoting new launches. Remember, there is no better promotion than "Word of mouth".
Career growth and career advancement come in a package deal with spreading useful information about an organisation or an individual.
No 5.
Self Esteem
Socialising and making new friends is a crucial aspect of human life. Creating new relationships can enhance an individual's confidence and self-esteem. Improving your social life and your personality will lead your career forward. As much as you become comfortable with networking, you will see your confidence growing.
This confidence will eventually draw people to you and brings to you new opportunities, which will help you share and gain more information about you and your organisation.
Why Doesn't Networking Work For Some People?
Networking is one of the best marketing strategies for business growth. However, you will hear some people complaining that networking does not work for them. Why do they say so?
You can say they are simply being negative, but it is important why some people favor networking, and some don't. Here are the top three reasons why networking may not be working for you as well:
No 1. You do not know what networking is.
In layman language, networking is meeting people and building a rapport. However, if you see it from the business growth perspective. Networking is a lot more than simply meeting people and knowing them.
The purpose of networking is sharing and gaining, information and resources from one individual to another. This way networking can add value to your business. If there is no value exchanging, there is no real networking.
What should you share?
You should believe in sharing information, educational links, relevant news, contact of resourceful people, an actual referral and event invitations. Do not wait for the other person to start. Instead, you take the first step and keep sharing.
No 2. Are you trying to sell something?
You should never start selling at networking events until you establish an active sharing and exchanging relationship. Have patience, be a giver and learn to wait for good referrals and introductions. You upfront selling activity at networking events hinders your capability of building trustworthy relationships.
No 3. Are you at the right networking event?
Are you stuck in the typical old designated networking event? This is the time you should move on to the committees, community service groups, community events and other luncheons or breakfasts. These places can bring great networking opportunities.
If you are unable to find any time to attend any networking events or you attend networking events with a reluctant attitude, it will adversely affect your networking, and you will end up complaining about the networking strategy. Do not feel lazy and move on with a go-getter attitude.
Remember, you are there to build relationships and learn how to give, not to sell. Feel interested in talking to people and knowing them better. Look around, and you may get surprised by the variety of ways and places you can start networking from. Networking is sure to work for your business growth.
Developing leadership networking is more a matter of will than skill. If your first efforts do not bring you expected results, don't feel disappointed. Networking is not a talent. Instead, it is about being extrovert and patient.