With increasing level of competition on YouTube among content providers, it's more important than ever before to make time and effort to give your YouTube channel a professional look.
When a user comes across a video that is engaging, more often than not the viewer also visits the YouTube channel to get similar videos.
If your YouTube channel looks like a static website page without a profile picture and with no information about the page given on it, there is a strong chance that the viewer will immediately leave your channel page. No matter how useful your content is, if you don't present it in an attractive manner, you will not get the desired results on your YouTube channel.
The prime motive of every YouTuber is to get more subscribers on their channel. Providing a visual appeal to your channel will catch the attention of your viewers as well as potential subscribers.
From an attractive cover photo to an engaging featured video, there are a number of ways through which you can give your YouTube channel a professional makeover. Wondering How?
Read on to find out:
Create a Great Looking YouTube Channel
[bsc_separator style="solid" height="1″]
A Relevant Channel Icon
A Channel icon is the identity of your YouTube channel. Just like your Facebook display picture, it is the first thing that catches visitors' attention.
Your channel icon should be catchy and it should reflect or tell more about the theme of your channel. For instance, if you have a YouTube channel for your personal brand, the channel's icon should have the image of your face. On the other hand, the YouTube channel of a clothing brand should have their logo as the channel icon.
You can edit your Channel's icon by going to "MY CHANNEL" and clicking "EDIT channel icon".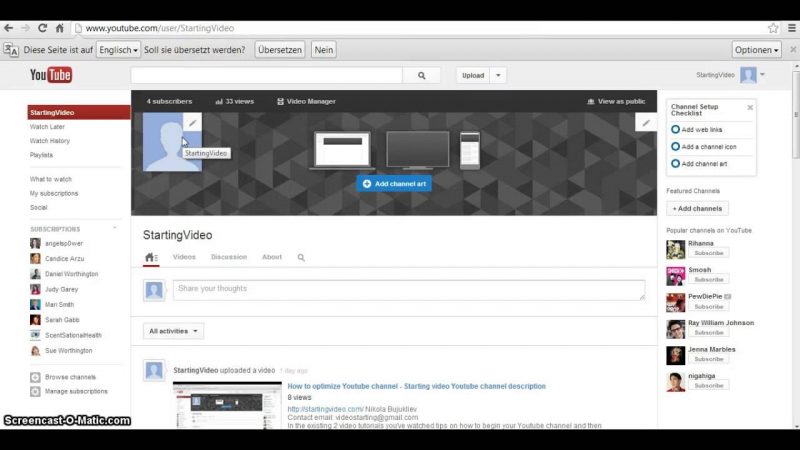 YouTube provides certain guidelines that you need to follow while uploading your channel's icon. It is important that you follow these guidelines as your account may even get reported if you use inappropriate images for your channel icons such as pictures of celebrities, nudity, copyrighted artwork, or copyrighted images. YouTube also recommends an ideal dimension of 800 X 800 px for the image of your channel's icon.
Deciding a relevant channel icon for your YouTube channel is as essential as the content that you put in. To get a clearer idea of what channel icon you should use, you can explore other YouTube channels and view their channel icons.
There are plenty of examples of Google Images too that can be used as an inspiration to create your YouTube channel icon. Just make sure that you don't copy someone else's channel icon!
Add Channel Art or Design
The channel art of your YouTube channel is equally important to your channel's icon. It is like the Cover Photo of your Facebook Profile and tells a lot about your channel. It is the first image that a viewer sees on your channel and hence, it is important to have an enticing channel art.

Editing the channel art is quite easy and it is similar to editing your channel's icon. Just go to "MY CHANNEL" and on the top right corner of the channel art, click on the EDIT icon. You will get two options: "EDIT LINKS" and "Edit Channel Art". Choose "Edit Channel Art" and you can upload the image of your choice.
Many YouTubers use unique and attractive images in their Channel's art to persuade the viewer to subscribe. Choosing the right channel art that gives an overview of what your content is about will provide a professional touch to the channel along with making it visually appealing. And it is a great place to showcase your creativity as well!
Here are some examples of professionally designed YouTube channel arts: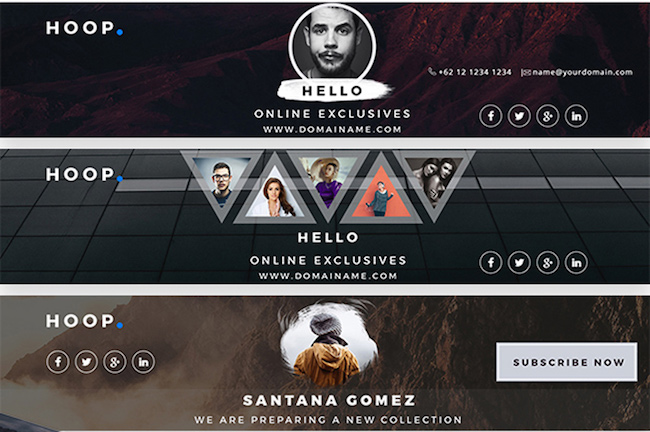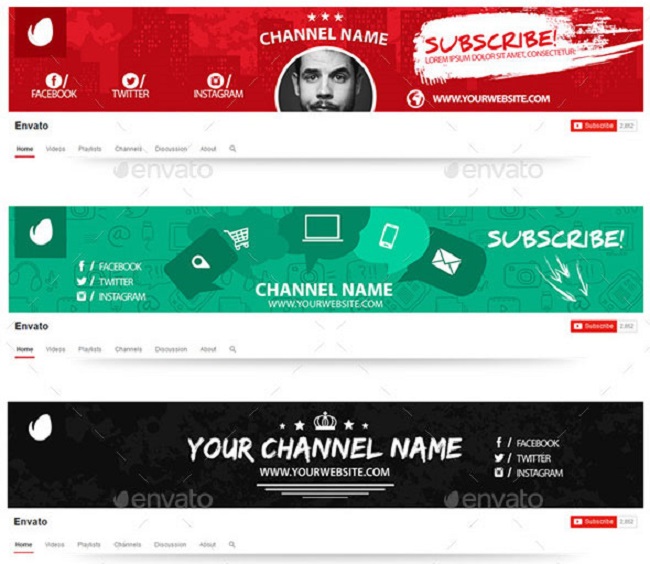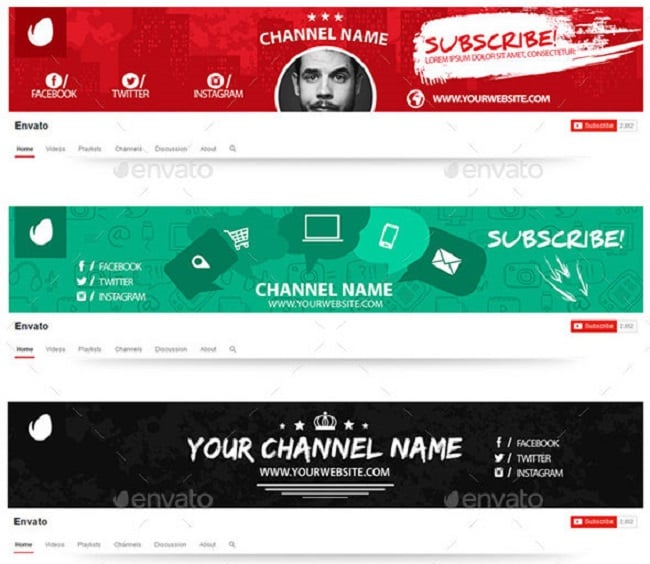 We have listed some amazing YouTube banner art templates that you can use for your channel.
Customize the Channel Layout
The channel layout is the way your videos are displayed on your channel. Many people make the mistake of turning the channel layout off, but it is highly recommended to turn it ON in order to organize the videos on your channel.
When the number of videos on your channel increases, it results in a clutter if the layout option is turned off. On the other hand, enabling the channel layout will classify the videos into groups and playlists making it easier for the viewers to browse through your channel.
You can turn the channel layout on by clicking the "EDIT icon" next to the button that displays your subscriber statistics. In the Channel settings, turn on the option "Customize the layout of your channel".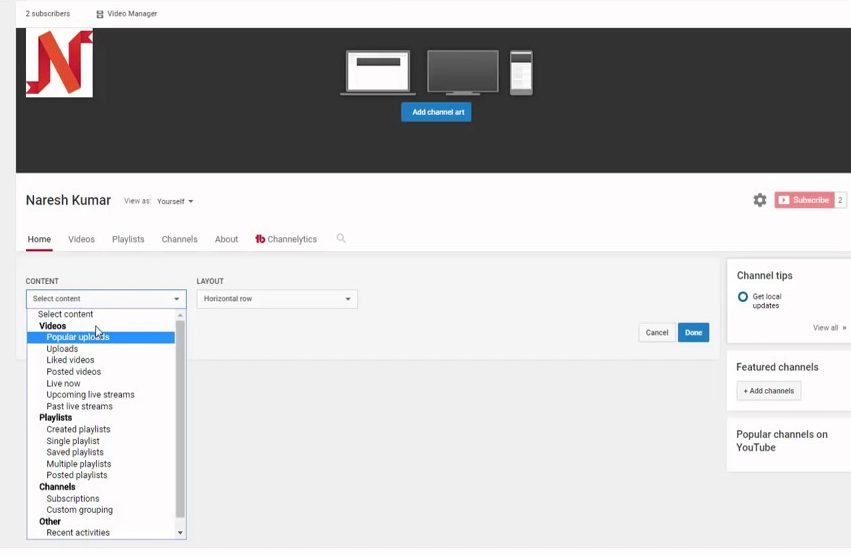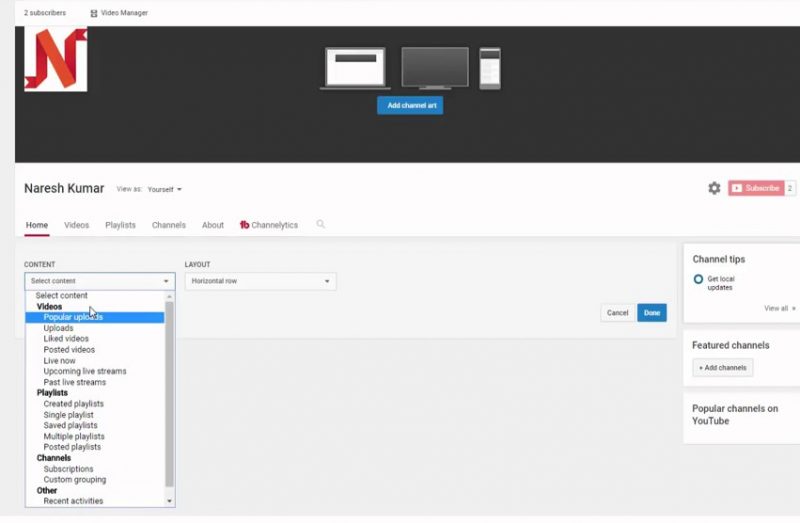 The moment you turn ON the channel layout, you will see "Add a section" option where you can create different groups and playlists of your videos. YouTube offers over 10 different group options that you can choose to organize your videos.
Trailer of the Channel
Of the many new trends that have come up to engage visitors to your YouTube channel; a channel trailer is one of them. Adding a channel trailer to your YouTube channel will not only add up to the relevance of your channel but also help in instant engagement by providing complete information about the content of your channel in a single video.
You can upload a trailer to your YouTube channel by going to "My Channel" tab and then choosing the option "For New Visitors". All you have to do is to click the "Edit" icon with a pencil's shape and an option to upload a channel trailer will appear.
Check out the channel trailer on the YouTube channel of Vevo: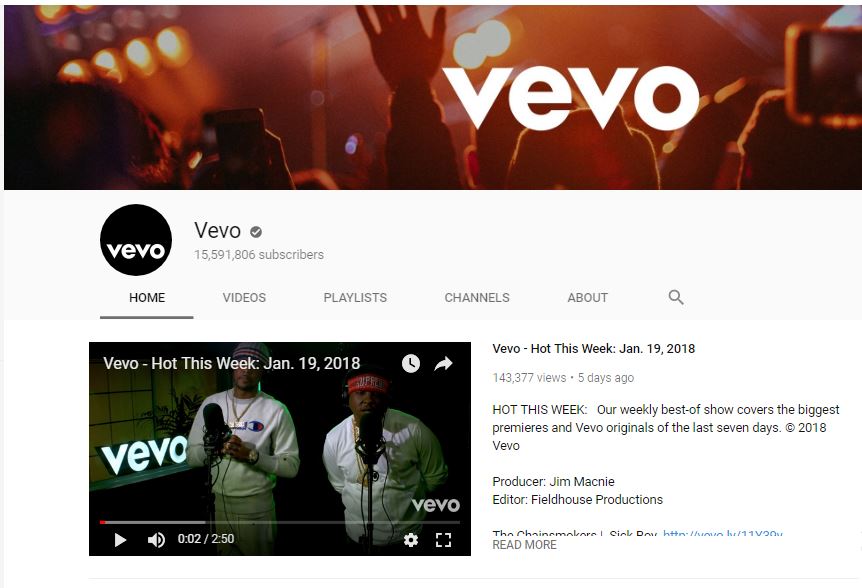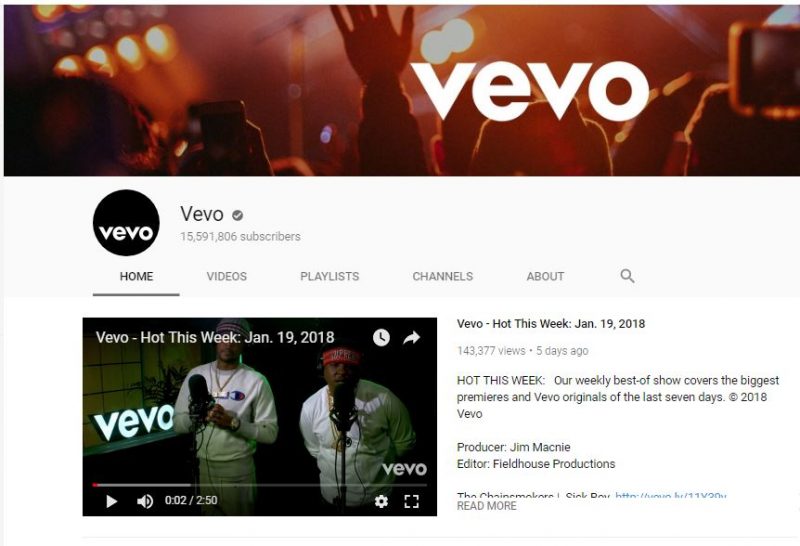 From the latest highlights of your channel to any specific video showcasing the theme of your channel, the trailer video may include anything that you consider relevant.
There isn't any specific way of creating the trailer of your YouTube channel; just make it simple and make sure that it conveys what your channel is all about.
Your trailer can include small clips from the videos of your channel, or animations that persuade the viewer to subscribe. A YouTube channel trailer with relevant content provides a professional look to your channel and instantly engages the viewer.
Choose Your Featured Content
The featured content video is the most prominent video on your channel that you want to display in the middle of your YouTube channel. It is the first thing that a visitor comes across when he/she visits your channel and it can add up to the professional look of your channel.
By default, the new videos added to your channel appear in the featured content section but you can customize it to showcase the most amazing videos on your channel.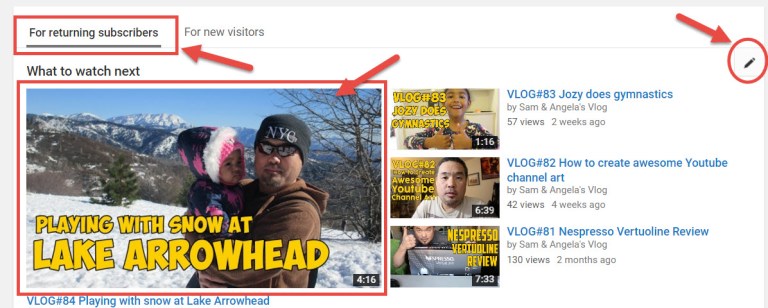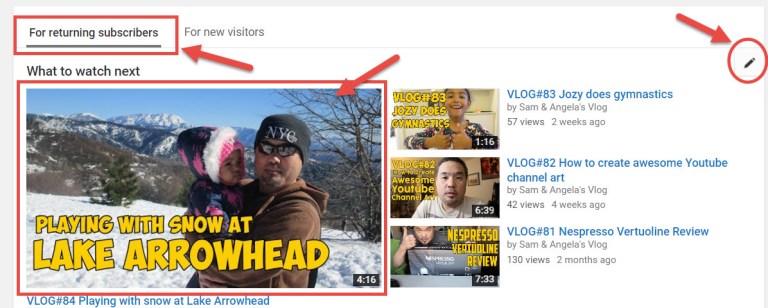 However, it does not have to be a new video and it can actually be any video from your channel that you want to promote. In order to do that, just click on the "Feature Content" option and choose the video you want to promote.
The process of changing the settings of your featured content is similar to adding up a trailer. In My channel, just choose the option "For Returning Subscribers" and then click on the "EDIT" button.
Subscriber Count
Initially, the subscriber count on your YouTube channel may be less and some people do not want to show it to give their channel a professional feel. You can turn off the subscriber count on your YouTube channel in the initial few months.
To turn off the subscriber count on your YouTube channel, you can go to your channel settings and turn on "Keep all my subscriptions private".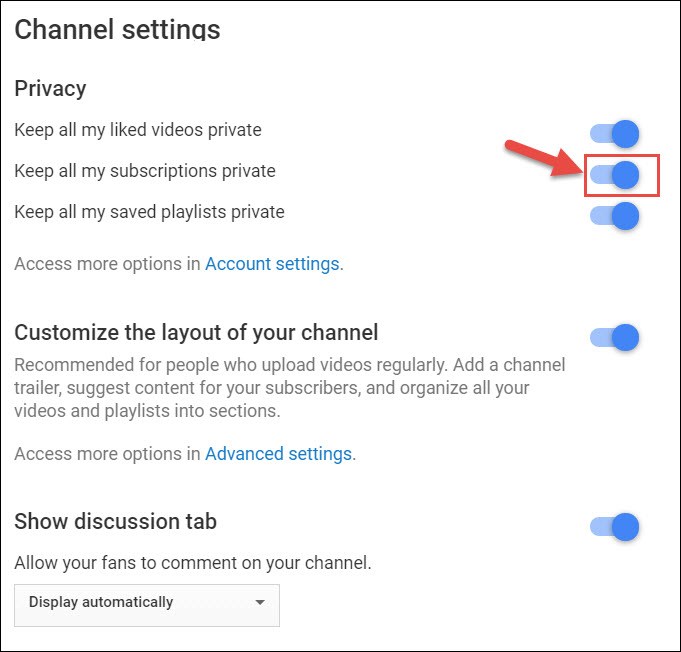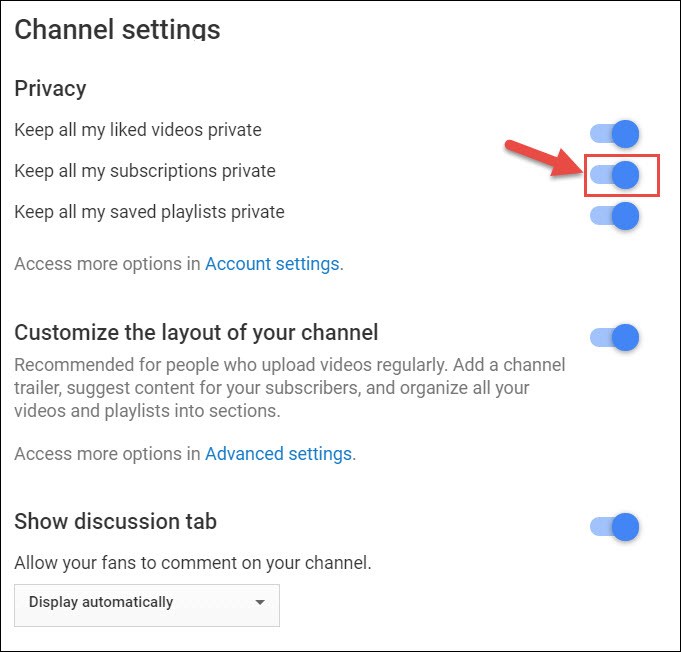 However, please note that it may have an adverse effect on your channel's relevance as a user may assume that you have a negligible number of subscribers.
Add a Custom URL
Lastly, adding a custom URL to your YouTube channel is a simple yet important task to give it a professional look. An easy to remember channel URL not only helps the viewers in remembering it but also helps you in the SEO of your channel.
You can change the URL of your YouTube channel by going to the settings and clicking "Advanced". Under the Advanced option, click on "Channel Settings" to add a custom URL to your YouTube channel. This will provide a professional touch to your channel.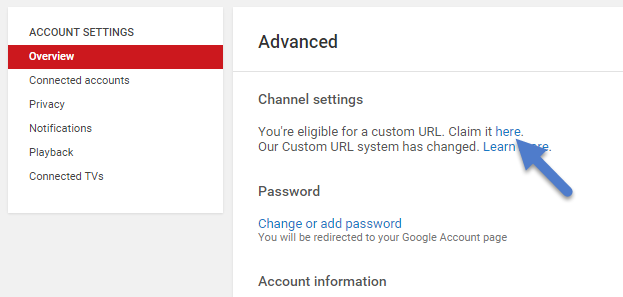 However, YouTube limits the actions on URL changes for new channels to maintain authenticity. To add a Custom URL, your YouTube channel should be at least 30 days old and should have a minimum of 100 subscribers. Your channel should also have a channel icon as well as channel art to make changes to the URL.
YouTube is like an ocean of content where you need to have a really powerful channel to be found and to be followed. Putting regular and impactful content on your channel is a vital part to boost your YouTube marketing journey of which a professional looking channel is an important part. Follow the above-mentioned pointers to float smoothly in this ocean of content called YouTube!