In theory, building a website is not that difficult to do and within a few hours you could have something up and running, but if you want to attract plenty of customers and grow your business you need to be wary of some classic design mistakes.
Here is a look at some of the regular website design errors that can have a detrimental impact on how your site looks and feels, which could be very off-putting to potential customers.
#1. You need to appreciate the importance of good website design
A good point to remember at the outset when you are creating your website is why efficient web design is so important.
There are many different components that combine to make your website work and if they don't all work in harmony it won't be good for a number of reasons.
A good number of visitors will soon click away from a site if it takes too long to load and if navigating around the site isn't easy that is another big turn off.
If you want to get the lowdown on website design issues, check it out here, and get the message that the success of your design will dictate whether people will engage with your business online or not.
#2. Make it easy to get in touch
Probably one of the most regular design faux-pas is when you don't make your contact details visible or you don't provide easy ways to get in touch or engage with you.
Make sure that contact details are highly visible and visitors don't have to go searching for them.
It is important to add your contact link in the main navigation of your site as well as the footer of your website or at least one of these spots.
IF you are looking for a quality tool to create a professional looking contact form, we have already listed some of the top quality contact form plugins in this list.
#3. Be mindful of how people with be viewing your content
So many of us now browse the internet using our smartphones and that means you have to ensure your website is designed to be viewed perfectly whether the visitor is on a PC or on their phone.
The key issue here is that your website needs to be mobile-friendly, which means that content is responsive and images and text load in scale if your website is being loaded via a smartphone.
As Google is now insisting on making your site mobile friendly and AMP supported. You can use any of the AMP enabled theme on your site if you are using WordPress.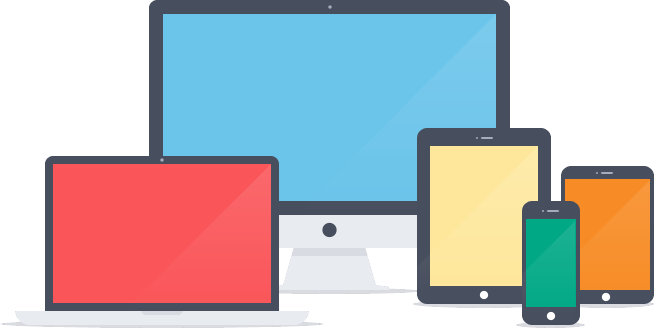 #4. Don't use old-school technology
Website design has evolved and the days when virtually every site was created around the use of a program known as Flash are long gone.
In line with the previous point about being mobile-friendly, Flash is not suitable for smartphones and tablets, so don't be tempted to use this dated design tool.
#5. You are on the clock
Speed is everything on the internet and most of haven't got the time or patience to wait for a page to load.
You can't expect to get a decent conversion rate with a slow-loading website, so work on designing pages that load in a matter of seconds if you want to keep your audience.
#6. Fit for purpose
Think carefully about what you want your website to achieve as trying to do several different things could make the design too confused.
Decide if you are trying to generate leads or complete actual sales on your website and then focus your design accordingly.
#7. Easy navigation
Your navigation menu should be as easy to use as possible if your website is going to attract and retain customers.
Make sure you put the menu in a prominent location on the page and try to simplify the menu structure so it's easy to understand for visitors and they can easily navigate to where they want to go on the website.
If you can manage to avoid the classic design errors that make so many websites unattractive and even almost unusable, you will be improving your chances of not driving away potential customers.