Bluehost and HostGator are among the most reputed hosting service providers in the industry, and they offer quality services.
But what sets them apart from the rest and which is better of the two? We can help you decide for yourself by going through some of the most important deciding factors when choosing a hosting company and comparing their offerings.
We covered four major deciding factors that you should consider when choosing the right provider which include security, quality, ease of use and features.
You not only want the most cost-effective option out there, but you also want the best quality that you can get along with top-notch features.
Bluehost vs. HostGator: Security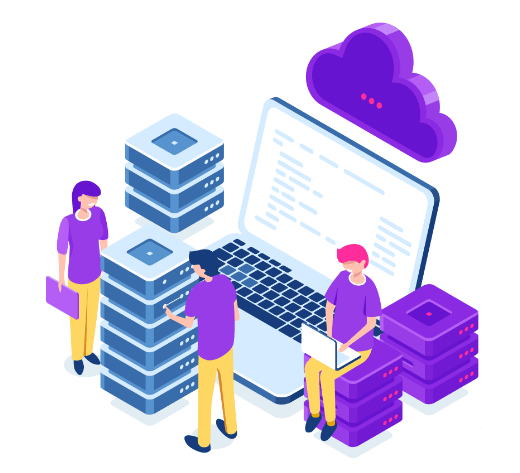 Online security is more important than it has ever been with a rise in cybercrime making it important for you to keep your customer's data secure.
Both the web hosting providers offer features that prevent you from losing your data to cybercriminals, so let's take a closer look at what's on offer from each of them and which company you should opt for.
Let's take Bluehost firs. The company offers a hassle-free experience when it comes to security.
You get access to automatic backups of all your data. You can also change the frequency of backups for easier management.
If you are publishing a highly engaging website with lots of users, then we highly recommend taking daily backups and of course, backups before updates to the website.
Bluehost also offers a shared SSL that is available to all accounts on your shared IP. You can purchase multiple IPs as well.
Other features to keep your data secure include spam monitoring, business verification, IP blacklisting. You can also pay an additional $249.99 per year for Site Doctor to keep your website protected. DDoS protection and other standard security features are available as well.
Unlike many other service providers, HostGator does not offer automatic backups in the basic plans. You get access to a manual backup which you can use to restore your website whenever you need to.
For website owners that do not require frequent backups, it is a good thing as you can cut down on website upkeep costs.
You have the option of getting CodeGuard, which is a paid add-on for HostGator packages that offer automatic backups and one-click restore.
HostGator also offers you free SSL certificates that will protect your main domain as well as subdomains.
You also get the usual malware scanning features, IP blacklisting and other standard features that Bluehost offers. Both providers are partnered with SiteLock to offer added protection.
Bluehost vs. HostGator: Speed and Server Quality
If you plan on making an engaging website with a sizeable audience, the last thing you want is your website to suffer from downtime.
While it is inevitable that there will be some downtime due to technical issues which cannot be avoided once in a blue moon, you want to have the maximum possible uptime at best possible speeds.
Bluehost takes advantage of SSD drives, which are significantly faster than traditional hard drives and it makes the database storage far less prone to failure.
The data center locations have not been revealed by Bluehost, but third-party websites have pointed out 23 data centers covering all parts of the world including US, Europe, China and more.
All Bluehost servers operate at Tier 3 certification which is quite good as it offers roughly 99.82% uptime which translates to 1.6 hours of downtime in a year.
Bluehost makes it all possible with uninterruptible power supply, mirrored storage backup, backup generators, and quad-processor servers.
All of these features basically ensure even if there is hardware, storage or power failure you always have access to backups.
The content delivery network is delivered using Cloudflare, which is a popular option for most providers as it offers fast content delivery with maximum optimization.
Just like Bluehost, HostGator offers SSD drives, but they are not available for basic hosting plans. You get access to SSD drives only if you choose Cloud or WordPress hosting options.
When it comes to server quality, HostGator wins here as it offers Tier 4 data centers, unlike Bluehost's Tier 3 offering. You can expect quality and reliability from the service provider, and they offer similar backup options as Bluehost.
Uptime is an impressive 99.9% which comes with a service guarantee. They take advantage of Linux containers and proprietary technologies for added security.
Like Bluehost, HostGator takes advantage of Cloudflare for its CDN services as well which is to be expected from most major service providers as it is a reliable option and accepted globally.
Verdict: If you opt for basic plans and want the best possible speed you should opt for Bluehost due to the SSD technology.
However, HostGator's better quality servers promise 99.9% uptime thanks to its Tier 4 servers and if uptime what you want then we heavily recommend going for HostGator for added reliability.
Don't Miss These Articles
Bluehost vs. HostGator: Ease of Use and Features
A good web hosting company needs to offer the best possible user experience and features.
Users should be able to manage their websites and use all the important features without being bogged down by technical jargon.
You should also expect the most important features to be available with your hosting plans if you are investing money into either of these top providers.
Bluehost offers a 30-day money-back guarantee, and it is limited to the base plan only and not add-on products. If you cancel your hosting plan, you can expect a full refund, and if you cancel after your first month of usage and have advance payments for subsequent months, you will receive a refund for the remaining term of your package.
The service provider also offers free domain name registration when signing up for their service for a year and it will be renewed with your web browsing plan.
You can also transfer your existing website to the provider or move to a new provider through Bluehost's site transfer services.
Site transfer costs $149.99, and you need to add FTP to your plan if you want to migrate an existing website or move to a new service provider.
WordPress installation is easy, and you get access to the MOJO marketplace for getting access to a number of plugins.
The cPanel dashboard allows you to install WordPress straight to your website in a few minutes. You also have access to an on-site builder produced by Weebly, or you can choose WordPress.
Other website builders are available as well from the MOJO marketplace.
HostGator offers a longer 45-day money-back guarantee for its hosting plans, and just like Bluehost, the refunds are not applicable to add-ons.
Unlike Bluehost, you do not get a free domain name, and it costs $12.99 to get a ".com" domain registered.
However, HostGator offers free site transfers which is a bonus. You can claim your free site transfer by initiating it within 30 days from signing up for a hosting plan.
When it comes to creating your website, you have access to the MOJO marketplace and a WordPress builder for quickly setting up web pages in a few simple clicks.
There is a guide provided by HostGator as well for website building. The proprietary website builder is quite good and comes with over 100 optimized templates, pre-built pages that you can edit for quite page creation, and six pages that come with the basic plan for your website.
You also have access to paid upgrades to choose from for more features, storage, and pages.
Verdict: If you are planning on migrating from an existing provider HostGator is far more cost effective, and it also offers a longer trial period of 45 days compared to Bluehost's 30-day trial.
However, when choosing between the two, you should also take a look at the features on offer and choose the one that offers you exactly what you need without any unnecessary features or fees involved.
Bluehost vs. HostGator: Features and WordPress Hosting
HostGator WordPress Hosting
BlueHost WordPress Hosting
WordPress is the go-to option for website building for a large number of website owners due to its simplicity and rich features. Building a WordPress website is a viable option regardless of whether you are building an e-commerce website or a simple blog.
Bluehost has been partnered with WordPress since 2005 and setting up a website via the service provider's tools is fairly simple thanks to one-click installations.
You have access to premium plugins pre-installed including ManageWP, a popular WordPress page management feature.
The software allows you to keep all of your plugins up to date to prevent any security flaws from being exploited.
WordPress hosting services require maximum security as the popularity of the platform draws quite a bit of attention from cybercriminals.
With great security features, daily scans and a plugin manager to keep your plugins up to date you will have no trouble securing your website.
Bluehost also tweaked its WordPress hosting with a custom VPS platform and custom architecture for better performance. You get access to NGINX, PHP-FPM and best of all, the hosting service is officially recommended by WordPress!
HostGator is a great option if you already have a WordPress website as you will be able to migrate all of your data for free.
You can install WordPress on HostGator websites with a single click, and managing pages is really easy thanks to cPanel.
HostGator also offers automatic malware removal and SiteLock security which makes managing your website's security completely hassle-free for WordPress pages.
You do not need to manually configure pages and thanks to the provider's custom configuration you can expect pages to load up to 2.5 times faster.
Verdict: Bluehost being recommended by WordPress definitely adds credibility to the service provider. The company's experience in the field and the availability of premium plugins for no additional cost makes Bluehost a more compelling option than HostGator.
However, if you want a more cost-effective option and do not want to pay a sizeable amount for website migration, you should opt for HostGator.
Which Hosting Provider Should You Choose?
If you are new to web hosting HostGator is the superior choice as there are enough beginner-friendly tools available and you do not need to pay for website migration which is a big plus considering Bluehost charges $149.99 for it.
Other factors like uptime and customer support can't really be compared as both of them offer the same top-notch service, and you can expect great results from either company without a doubt.
However, when it comes to the quality of hosting or WordPress hosting in particular Bluehost is better thanks to the official recommendation by WordPress itself and added features like SSL certification.
Security is another front that Bluehost is slightly better at.
After going through some of the most important deciding factors that you should consider when choosing a web hosting provider, our pick is Bluehost.
However, the differences between the platforms are quite minor, and things like seasonal offers and discounts can definitely make one more appealing than the other.
Comparison Table
Bluehost
HostGator

Price

$3.95 Per month for the basic plan.

$2.75 Per month for the basic plan.

Server Location

Provo, Utah

Provo, Utah and Texas

Site Transfer

$149.99

Free

Data Storage

Unlimited

Unlimited

Server Quality and Uptime

Tier 3 with No Uptime Guarantee

Tier 4 with 99.99% Uptime Guarantee

Money-Back Guarantee

30 days

45 days

Shared Hosting Plans

Available

Available

WordPress Hosting Plans

Available

Available

Pros

Dedicated Hosting Plans

Cloud Hosting Plans

24/7 Support

30 Day Refund Policy

Managed WordPress Hosting

Affordable Hosting Plans

Unlimited Disk Space

Basic and Enterprise Hosting Options

99.90% Uptime Guarantee

Cons

No Uptime Guarantee or compensation for the extended downtime

No free website migration

Occasional Traffic Spike Responses

Live Chat Problems
HostGator Vs BlueHost
Both HostGator and BlueHost are experienced in hosting providers with a huge customer base. So, your site will be on safe hands. Both the companies offers all the important features such as proper control panel, security, SSL certificate, etc.