Are you planning to start a new WordPress site and looking for the best WordPress products that you can use on your site?
In this article, we have included over 25 best WordPress products in 2019 to help you get started.
Below you will find useful info about form and website building within the WordPress interface, about analytics directly on your website, about themes that are rocket fast, and much more.
We covered pretty much all the fields that WordPress users are looking for, including hosting, SEO, landing page builders, and marketplaces with tons of themes to choose from.
Please share your thoughts and recommend us if you want to include in this post other WordPress resources.
WPForms
Smart forms and surveys are extremely important for all websites. They're a great and easy way to communicate with your website readers and get more conversions.
But creating advanced forms was such a complicated thing in WordPress that most people concentrated on other aspects of their websites.

With WPForms, the most popular WordPress plugin for creating forms, now anybody can easily create their own forms and surveys that convert in a matter of minutes, not hours.
You can start from the included templates or you can build from scratch your own smart forms by using the included drag-and-drop editor. Any way you choose to go, the whole process is enjoyable and fast.
No need to code or to have special skills to create awesome forms, since WPForms is so beginner-friendly.
Start creating forms that convert with WPForms, the basic package has included unlimited forms, 1 year of support, 1 year of downloads and updates, 1 site, and many other features.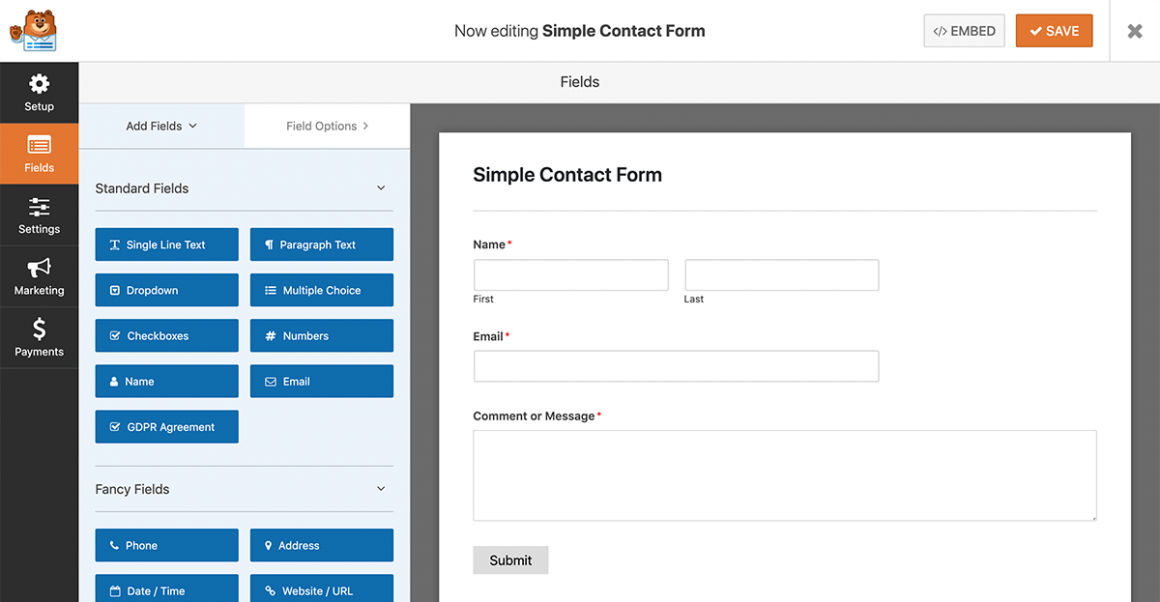 Total Theme
Looking for a brilliant WordPress theme that look great on all devices and which is so flexible that you can use for any kind of projects you have: online shop, blog, digital magazine, portfolio, company blog, and so on? Total is the theme you need.
Total Theme comes loaded with over 40 demos that you can install with 1-click, with 4 premium plugins (WPBakery, Templatera, Slider Revolution, and LayerSlider), and tons of features that will help you build your next project in a couple of minutes, without writing a single line of code and without having any special knowledge.
The design of Total is pixel-perfect, looking great on all devices, and the theme is lightning fast, being super good for SEO and for the website visitors which will appreciate the way it works.
Use Total Theme for your next projects, it is super simple to use and effective.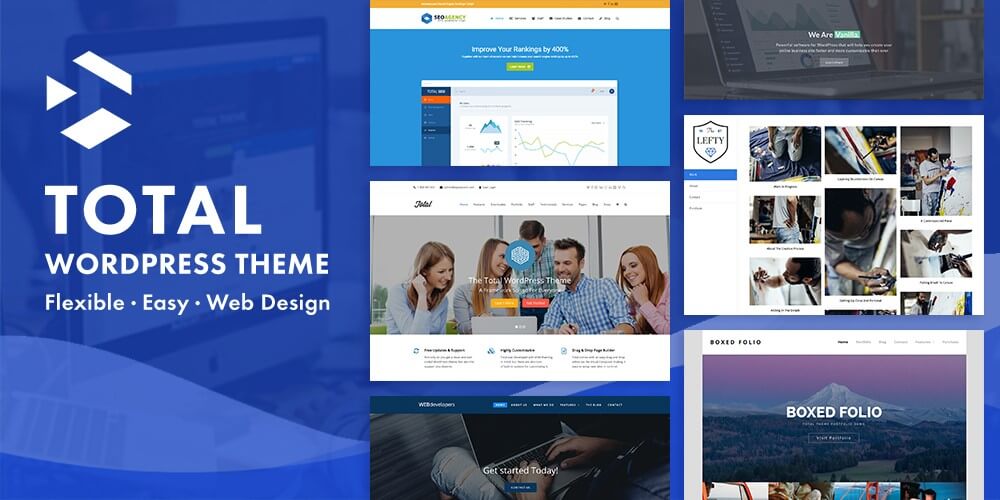 MonsterInsights
MonsterInsights is the most popular, complete and user-friendly Google Analytics plugin for WordPress, being downloaded by over 12 million times and used by over 2 million professionals. Basically, MonsterInsights will put on your WordPress dashboard the most important analytics of your website.
This plugin can be installed in a couple of seconds, without needing any special skills or knowledge. There are several useful reports that will help you know better your website visitors, to see exactly how people are finding and using your website, and finally, focus on content that matters.
It is super easy to use and having all the important metrics on one screen is brilliant.
Start using MonsterInsights and improve your website metrics.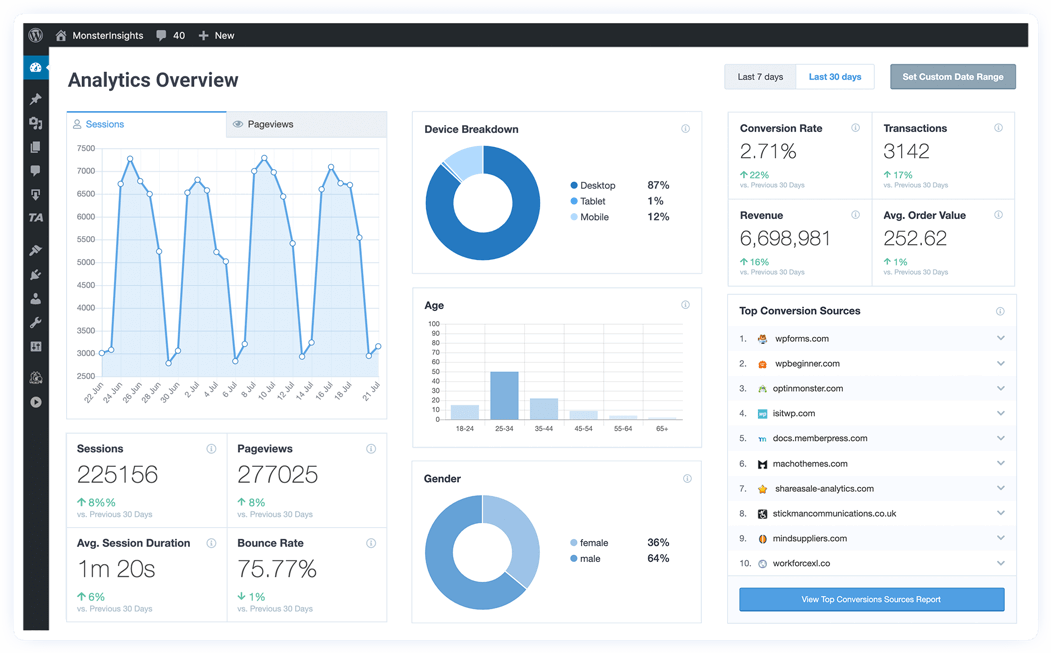 GlowHost
With almost 18 years of experience in the market, GlowHost represents a big name and important brand for people looking for boutique hosting.
That means a small and dedicated team that responds 24/7/365, usually in 20 minutes, a team that will solve any problems you will have, and much more.
They are not just offering hosting for WordPress websites (and all other websites), they will be your silent partner that will always help you, including with a WordPress management service where they can install, maintain, update, and even create content for your website. You decide how much you let them manage your WordPress website.
Usually, there are coupons enabled on their site, so be sure to check their site to see what is available.
Check GlowHost.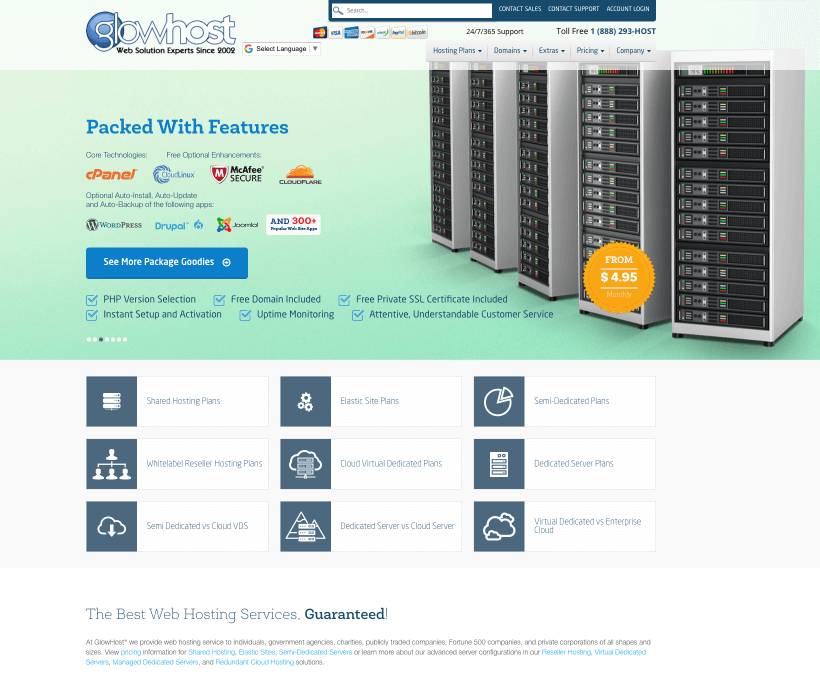 MobiLoud
Have you been looking for a WordPress mobile app solution that really delivers? MobiLoud offers a mobile app development service specifically for WordPress publishers.
They turn your content site into a custom native mobile apps within weeks rather than the months it usually takes.
Pricing is a fraction of what an agency would charge, starting at $950 + $249/month – they offer a 60 day guarantee too, so it's risk free.
Try MobiLoud if you've been thinking about building a mobile app for your site or if you're interested in increasing engagement, loyalty, and traffic for your content.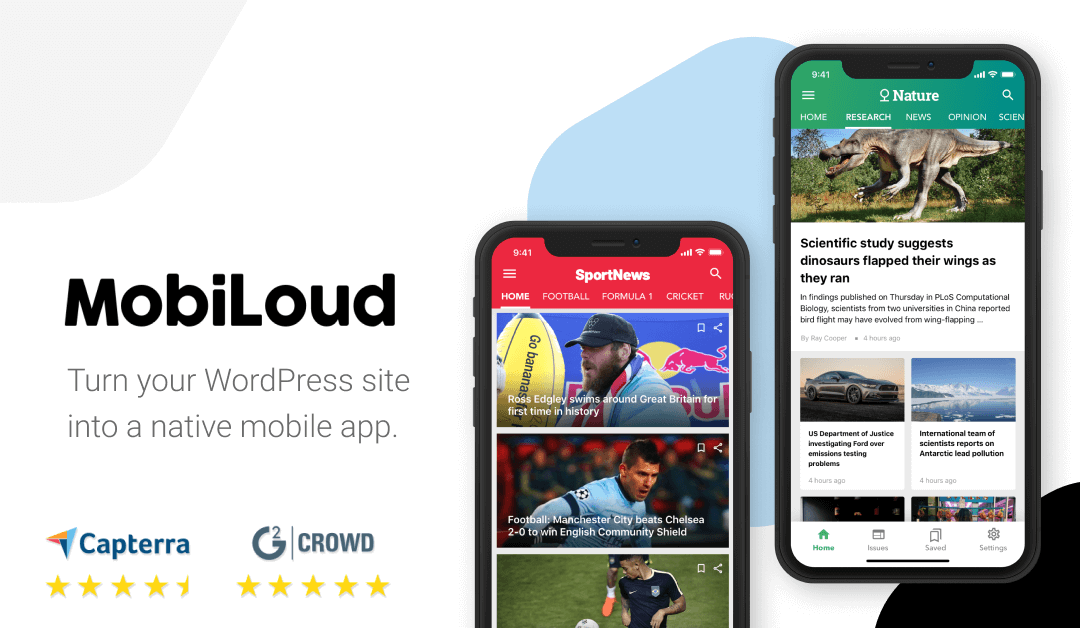 Ultimate Addons for Elementor – The Best WordPress Page Builder
The most popular WordPress page builder on the market, with over 3,000,000 powered websites, is Elementor.
This website builder is even more powerful by using UA Elementor, a website offering additional Elementor templates and widgets. Make your Elementor website stand out of the crowd with this solution.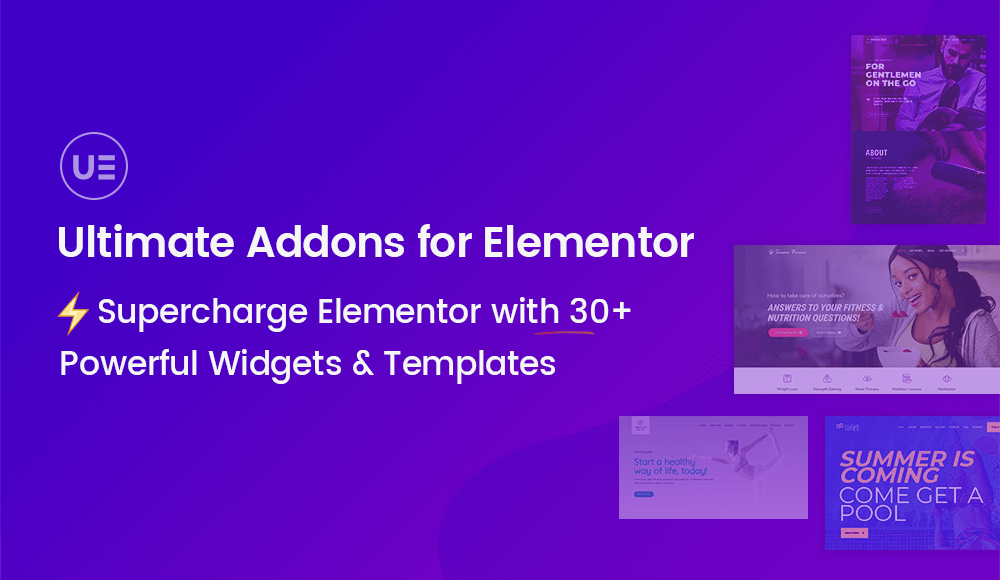 Bonsai Portfolio Contact Page
If you are a WordPress designer or developer, and you are looking for a professional contact form for your portfolio website, take a look at Bonsai.
These guys are 100% focused on building dedicated tools for freelancers. They will help you to create invoices, contracts, proposals in minutes, everything being connected, and the platform is great also for time tracking and accounting.
Signup for the free trial, you have 14 full days to see Bonsai in action.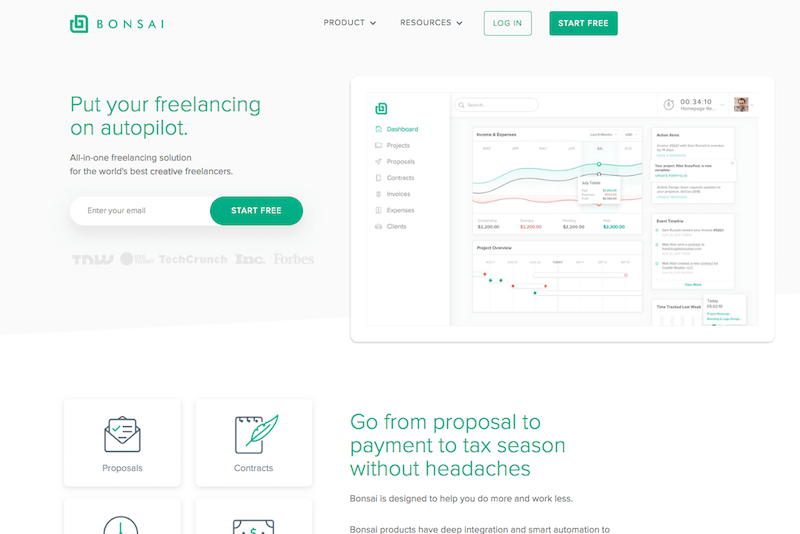 Codester
A highly popular marketplace for designers and developers is Codester. Here you can find thousands of premium and gorgeous WordPress themes and plugins that will make your website stand out of the crowd.
Browse Codester and pick the WordPress theme you like most.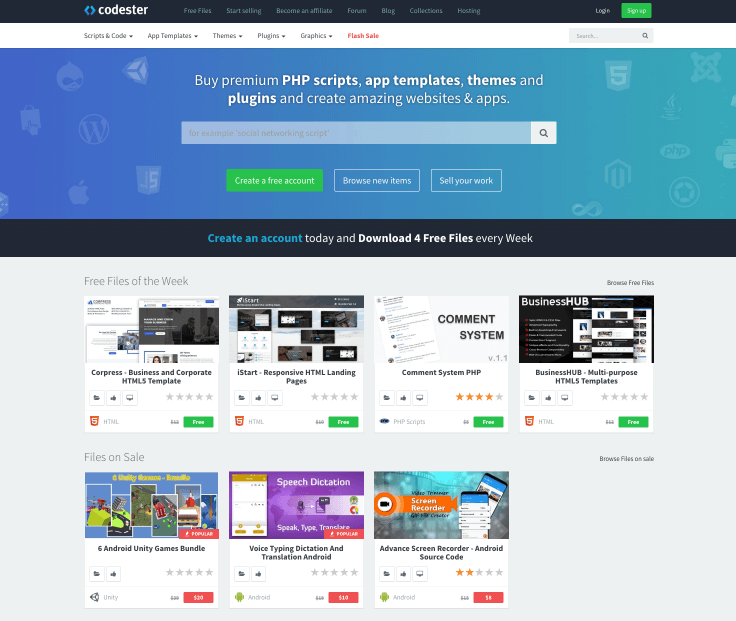 Schema Pro
Traditionally, it was very complicated to add schema markups and the process took good hours.
Schema Pro is the best WordPress plugin that will help add schema markups in a couple of minutes, the process is automated after 1 click and after you select the interface.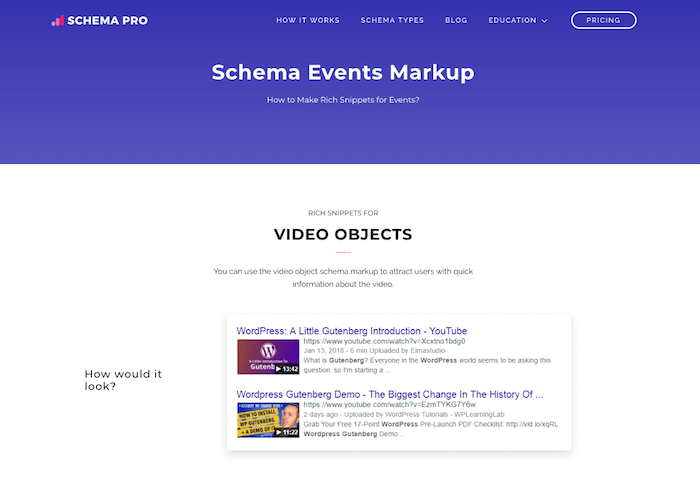 The Gallery List – Promote Your Project
There are tons of people that check website galleries for inspiration. The Gallery List will help you submit your projects, startups, portfolios, and client site to a curated list of directories.
Let people know more about your work and inspire them to create better websites.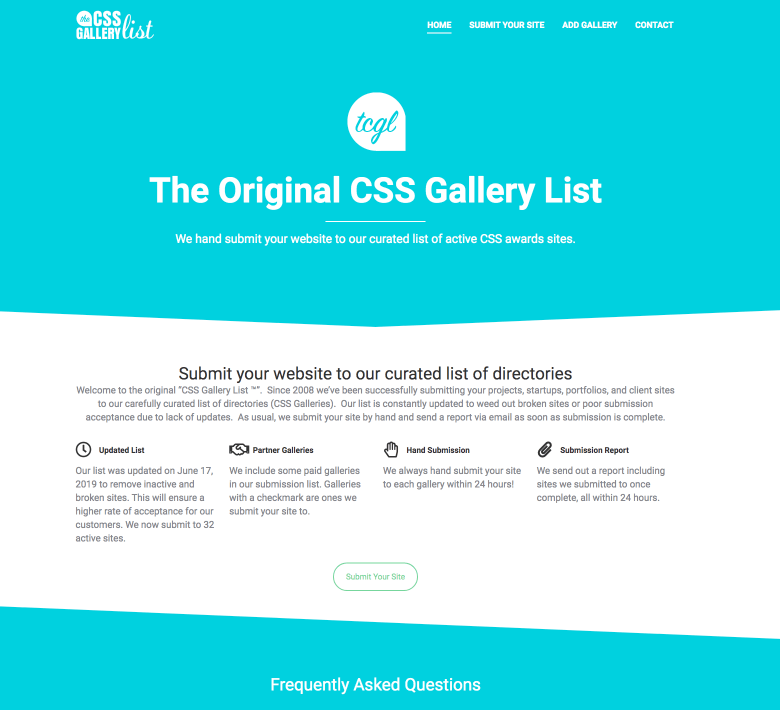 MailMunch
MailMunch will help you to grow your email list in no time, without coding or special skills.
Using the drag and drop builder, the gorgeous predesigned templates, the advanced features (template blocks and media library to make the workflow even smoother), and much more, you can easily build landing pages and opt-in forms that convert your website visitors into readers, email subscribers, and customers.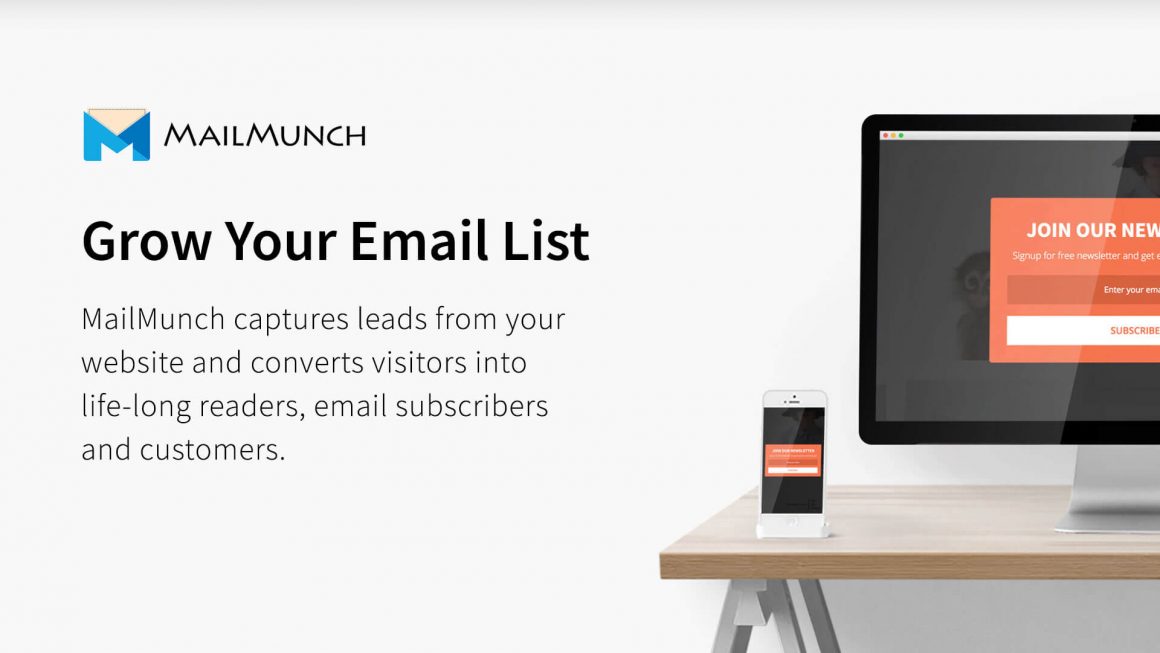 Rank Math SEO
Rank Math SEO is a very powerful, user-friendly and complete WordPress SEO plugin that will automate your website in terms of SEO.
The installation and configuration take a couple of minutes, and the plugin will help your website get more traffic.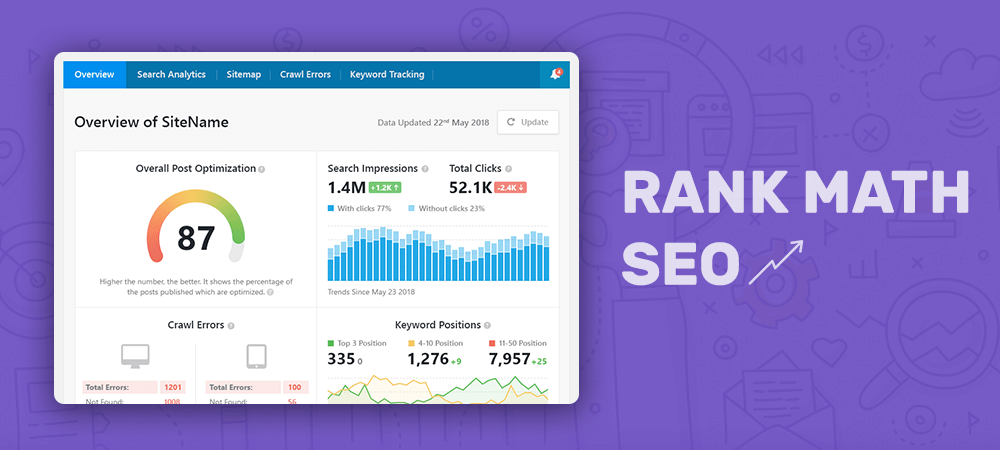 WP Review Plugin
Adding reviews on your WordPress website is super simple with WP Review.
This is by far the most popular WordPress plugin in the market, coming loaded with 14 types of rich snippets, with 16 predefined designs that you can start using immediately, with multiple rating systems, and much more.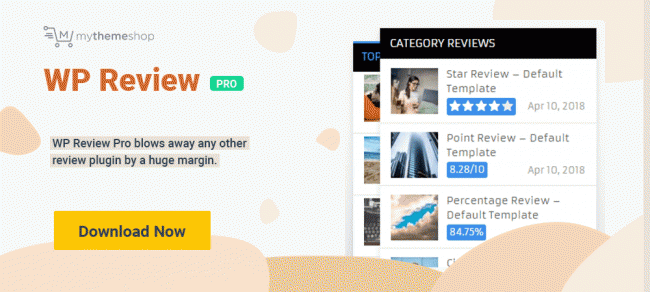 Landingi- Landing Page Builder
Creating landing pages in WordPress that hugely converts and look awesome is super simple with Landingi.
This easy to use drag-and-drop landing page builder is 100% designed for business owners, agencies, and marketing experts, is a powerful tool that will make your WordPress website convert better.
Landingi works perfectly for anyone who doesn't necessarily have to know how to create a landing page in WordPress. It's free to use for 14-day and you don't need a credit card.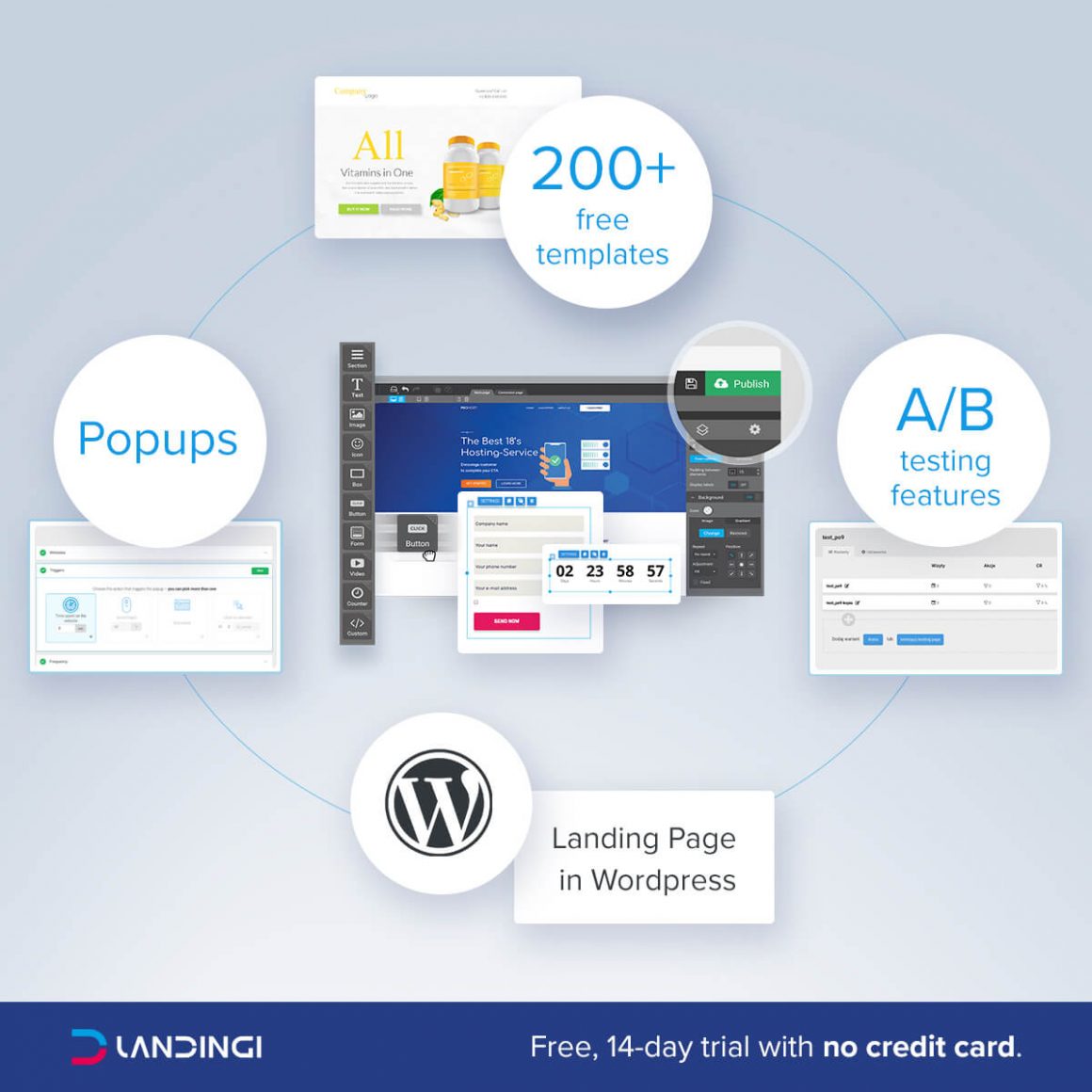 Taskade – The Unified Workspace for Distributed Teams
Taskade is a free unified workspace where you can chat and write, collaborating with great success with WordPress designers and developers, with agencies, remote teams, and so on.
You will build in seconds your workspace templates to be a perfect fit for your projects, without any special knowledge or skills.
Try Taskade, it is free and works on Web, Mac, PC, iOS, Android, Firefox, and Chrome browser.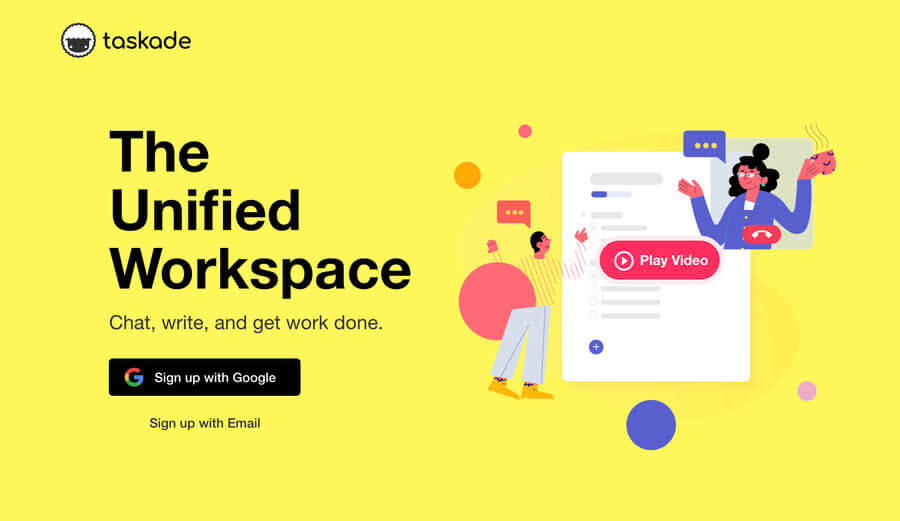 Knowledge Base
KnowAll is the number #1 WordPress knowledge base theme that you can use in many ways to help your website visitors.
It can work as a presales knowledge base for people evaluating your products or services, it can be used as a supported way (people will highly appreciate to quickly find answers for their questions, by themselves, without getting in touch with you), and much more.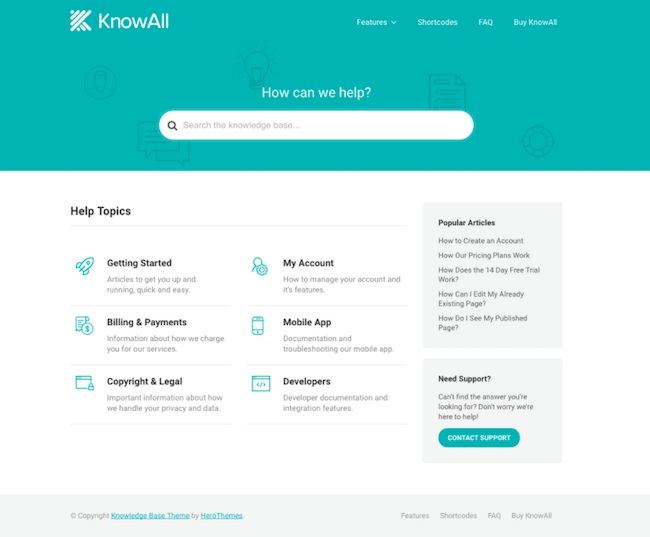 Goodie
Goodie is a reputable web development service used by companies and people who need simple WordPress websites, and by designers who need a reliable web development partner.
These friendly professionals are awesome, you will be amazed at the level of quality they provide.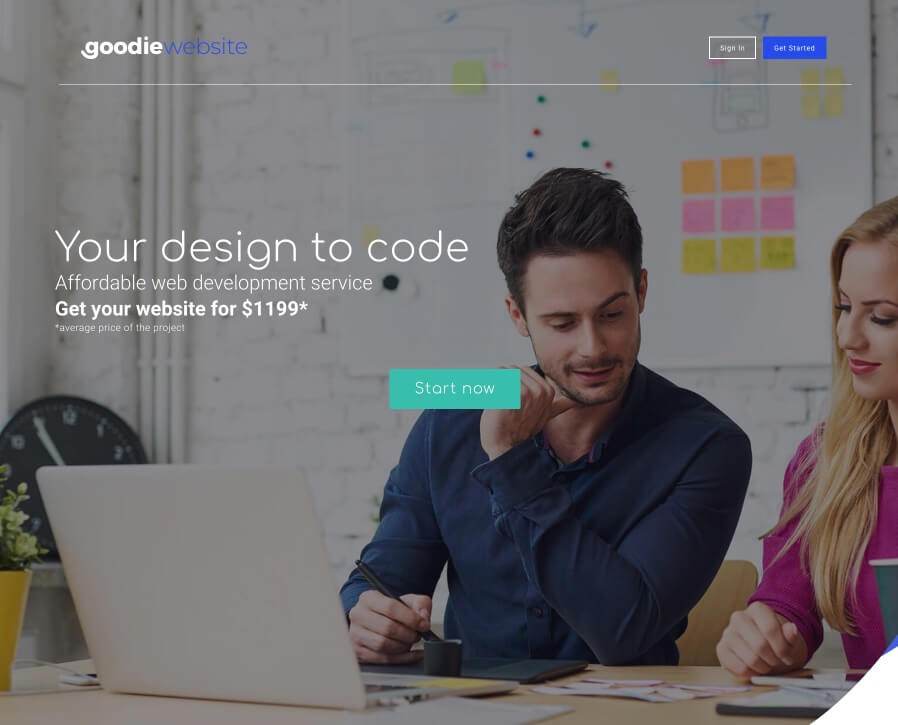 WordPressToWix.PRO
WordPressToWix.PRO aims at helping successfully and safely transfer websites from WordPress to Wix.
This is the team of proficient website developers, who are aware of all the nuances of the website migration process and can help you complete it with no hassle at all.
The service has years of expertise and lots of successfully transferred projects in its portfolio.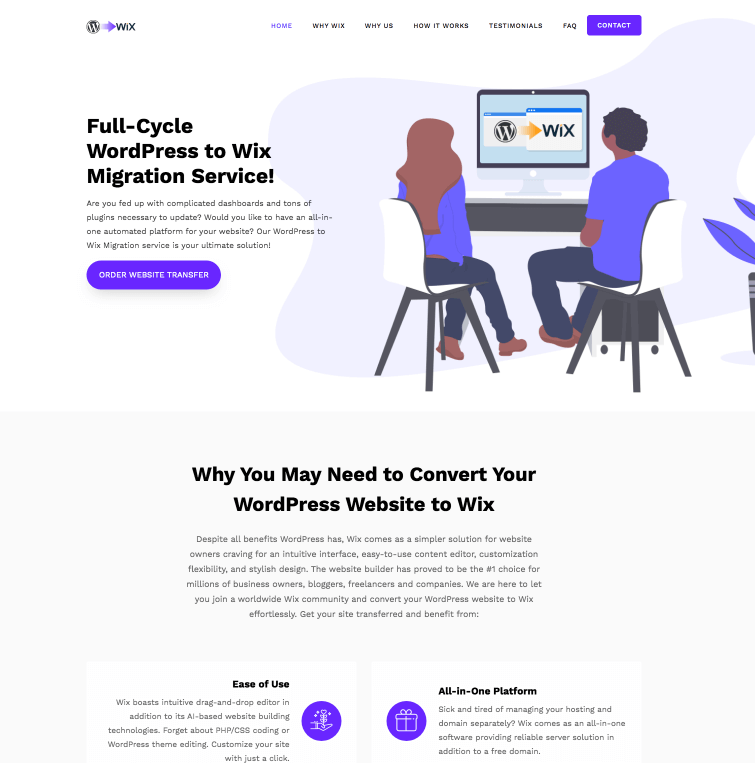 WixToWordPress.PRO
WixToWordPress.PRO offers exceptional Wix to WordPress migration services. The company has been in business for years, having gained the loyalty and trust of hundreds of clients.
There is no need to bother about tech issues or other project-related problems – professional WixToWordPress.PRO team comprised of web design pros will control all the steps of the migration process independently.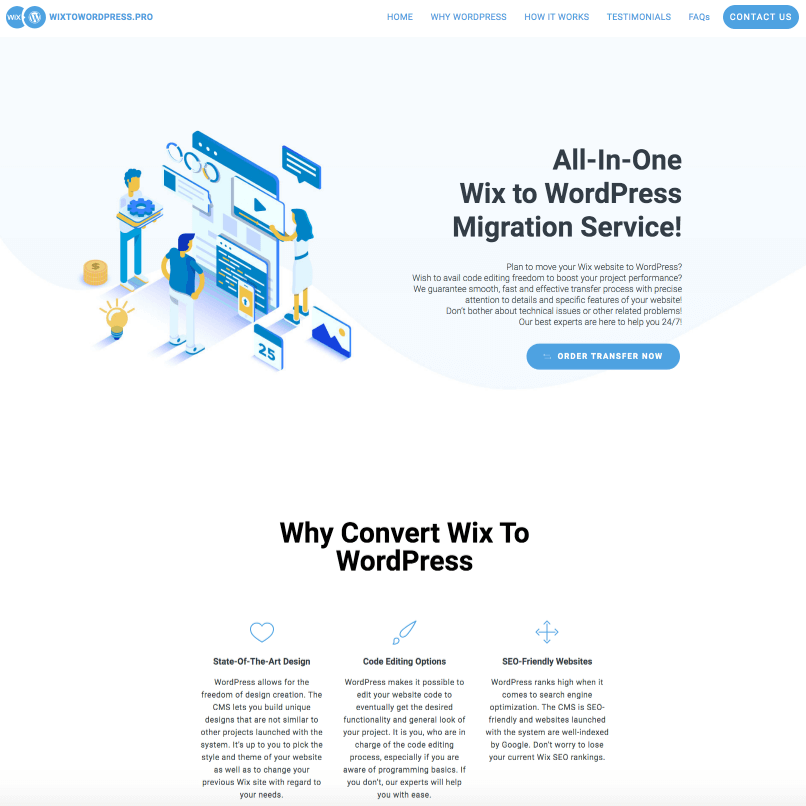 uCalc – Calculators & Forms Builder for WordPress Website
uCalc as a modern builder of online forms and calculators for any WordPress site provides various opportunities that can boost your business and bring more clients.
Just select a template, add all the formulas necessary for calculations and it's ready. No coding skills are needed.
Everything can be customized. Try it out now and see for yourself! Check out the platform or see the SWB review to discover other features!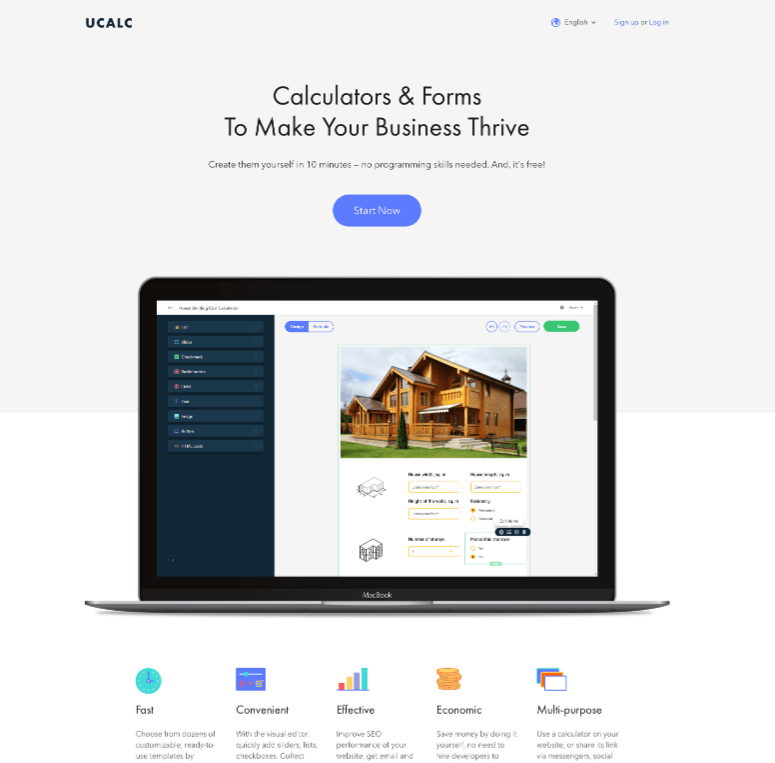 uSocial
A service to Create Social Share and Like buttons for any WordPress Website.
uSocial is a free innovative builder of Share and Like buttons targeted at both novices and pros.
Select the desired social media and their order, customize them as well as hover effects and counters for a professional look on your site and it's all set.
It can be installed on any WordPress website. Add buttons now to boost your site and bring more visitors to it.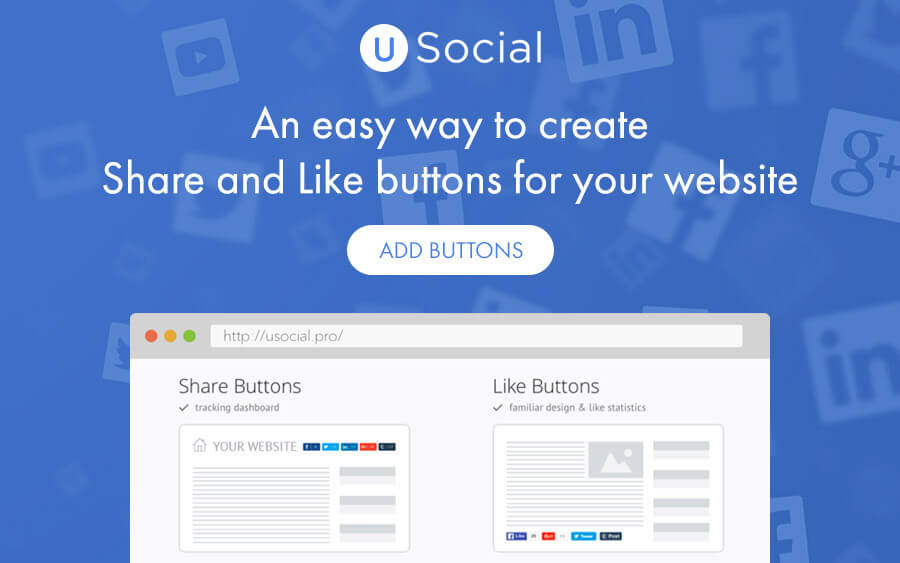 Mobirise Website Builder
Mobirise is a complete, powerful, user-friendly and free website builder that will help you build a gorgeous website and export it into WordPress.
Mobirise is loaded with over 2,000 awesome website templates, with sliders, galleries, forms, popups, icons, and much more.
No need to code or have any special skills, Mobirise can be used by everybody with great results.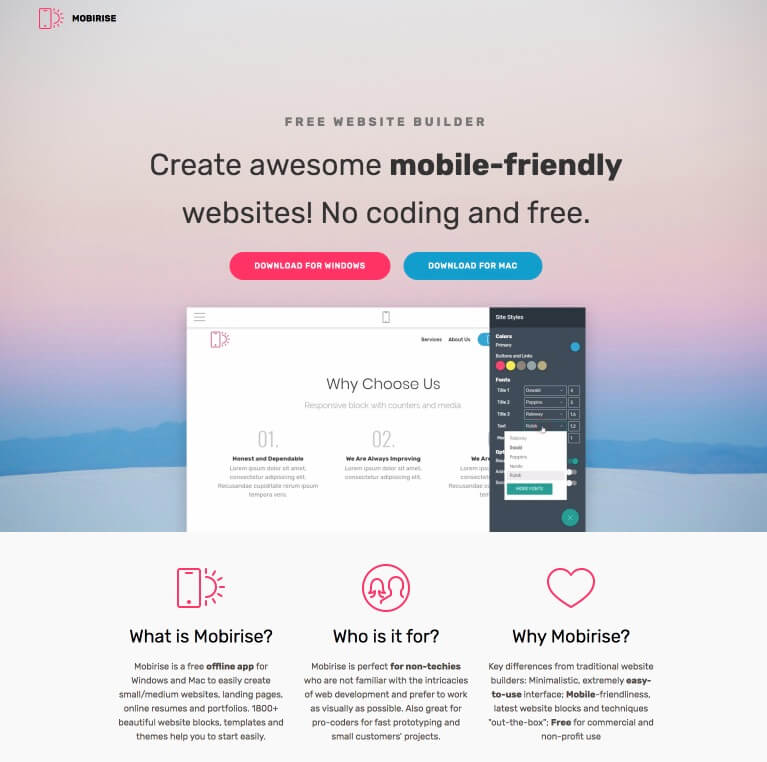 WordPress Maintenance
24×7 WP Support is the most popular WordPress service provider on the market, which will fix any issues with your website, will help you with hosting, SEO, and WordPress training, and much more. It's your all-in-one WordPress partner available 24/7/365.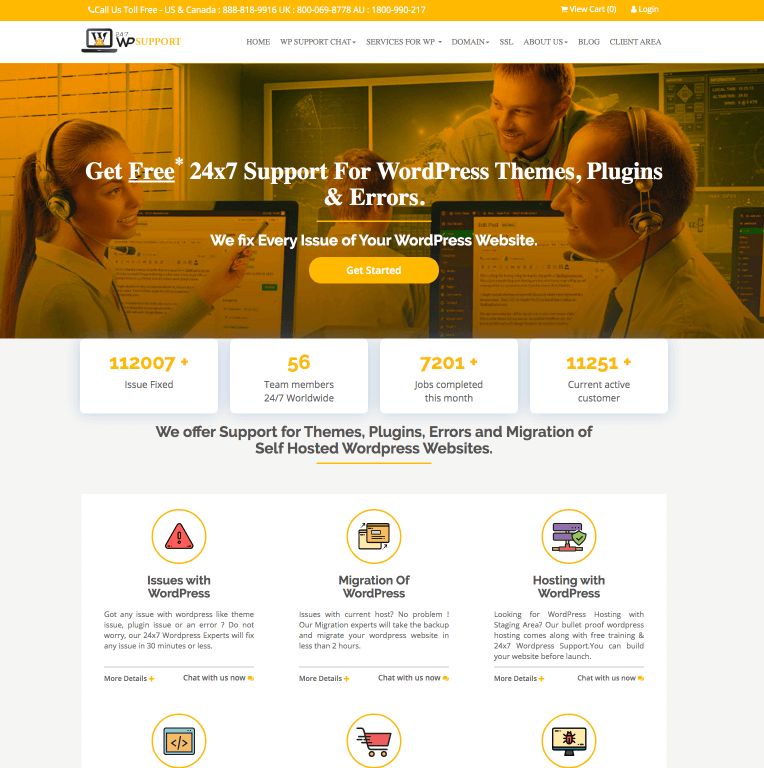 RumbleTalk
Adding group chats on your WordPress website is simple and you don't need to write a single line of code. RumbleTalk is the most popular plugin for this, helping you to create a group chat in minutes.
Try it now, it's free.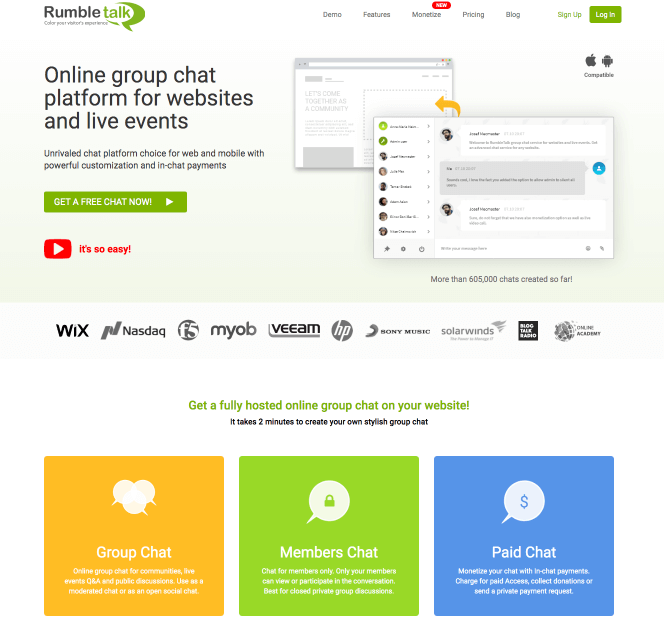 Brizy WordPress Page Builder
Brizy is a brilliant WordPress website builder for non-techies that it's easy to use and there is 0 need to have any coding or special skills.
Anybody can create gorgeous WordPress websites with Brizy starting from the 700 premade designed blocks and the 160 professionally crafted layouts.
We have already published a detailed review of the Brizy website builder.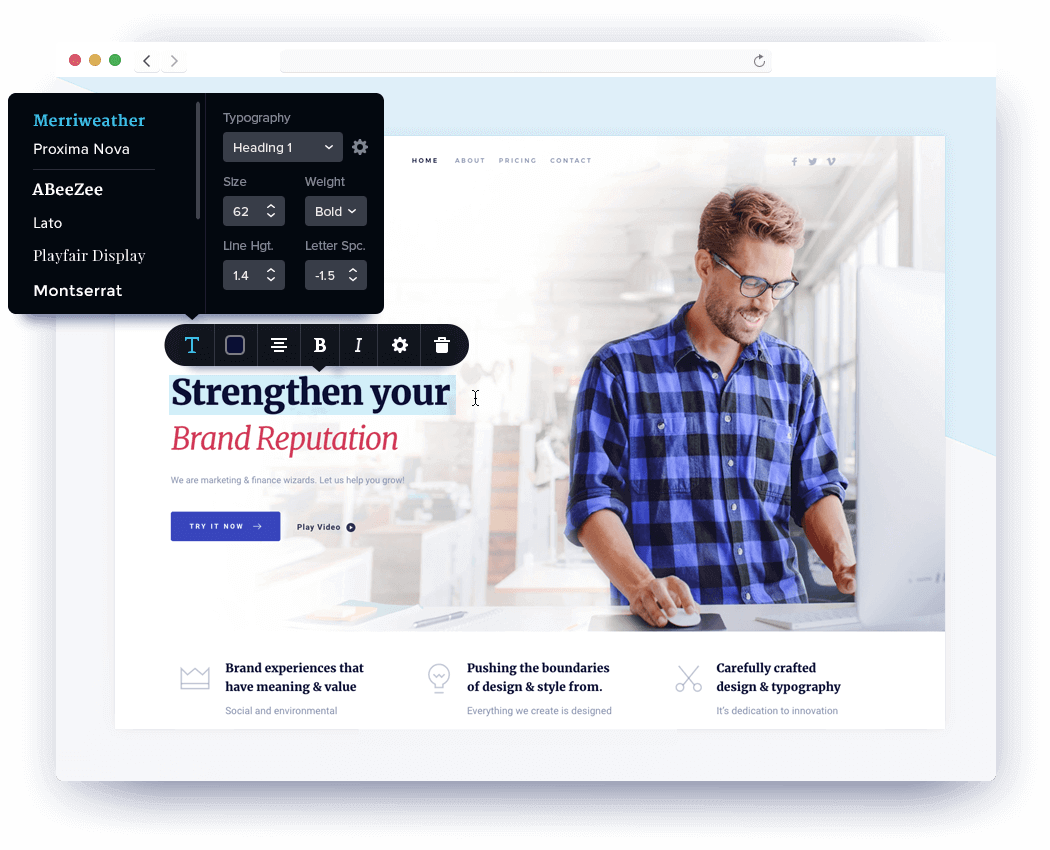 Opinion Stage Quiz Maker
Opinion Stage built the most powerful form builder on the market, being a complete, quick and user-friendly solution. Using Quiz Maker, anybody can create highly converting forms, surveys, popups, quizzes, etc.
Get Started with a comprehensive & top-rated online quiz maker. It takes minutes to get up-and-going!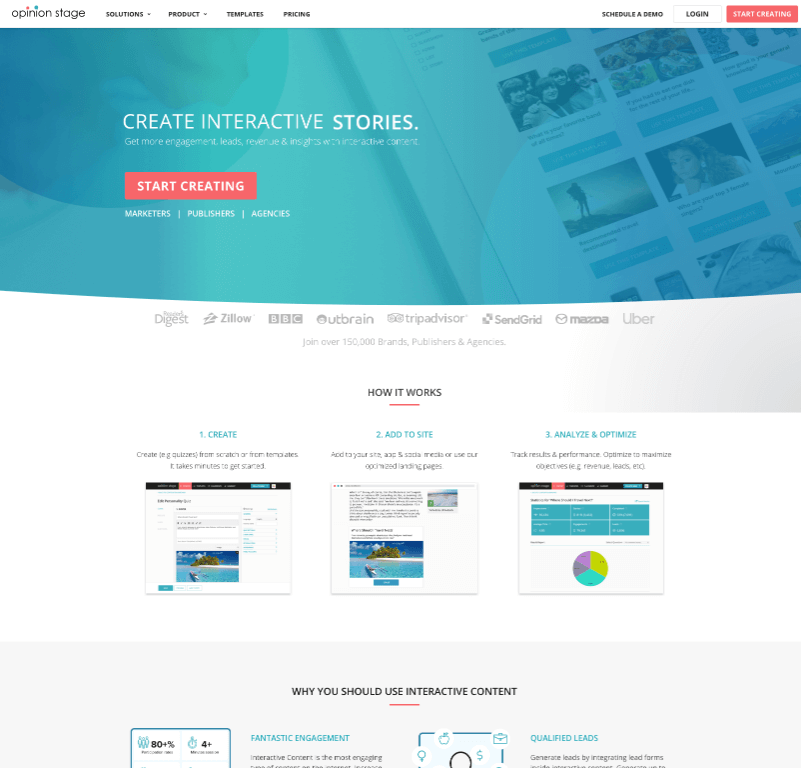 Fortune Creations – WordPress Themes
Looking for 100% responsive WordPress themes that will make your website stand out of the crowd?
Fortune Creations create premium themes that have a pixel-perfect design, and which are super simple to fully customize to be a perfect fit for your projects.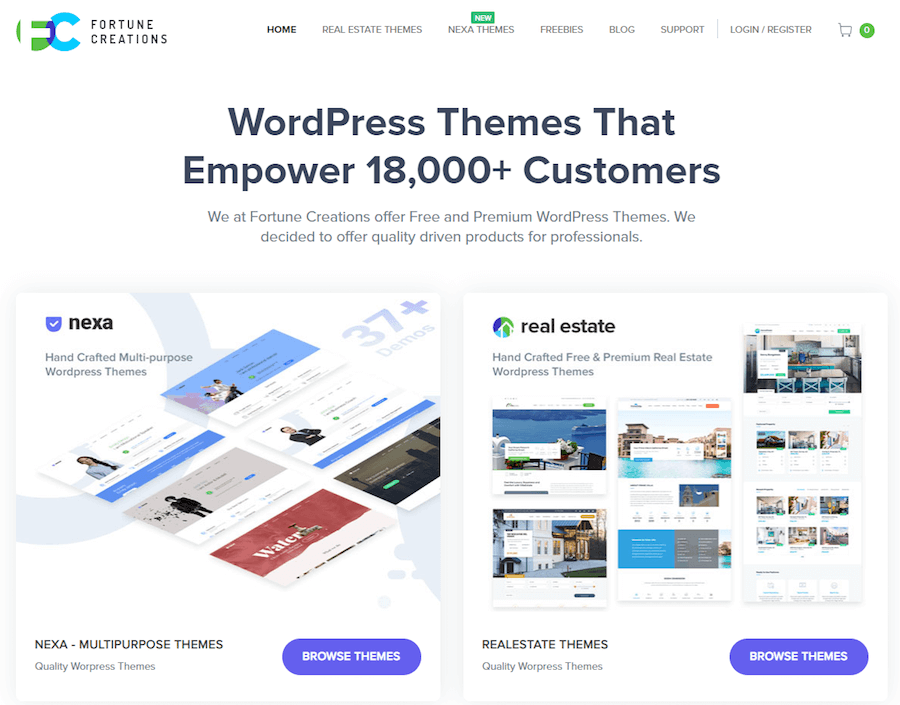 Blabber
Use Blabber WordPress theme, you can create a modern-looking and competitive online project for your media-related web project, freelancer website, online magazine, newspaper, and a range of other niche-specific resources.
The theme is ready to become a foundation for your blog. It's fully compatible with WooCommcerce and lets you sell your services and products on the pages of your site.