A collection of the best t-shirt mockups that will find you to get your design inspiration while starting your t-shirt business.
If you are a budding entrepreneur who wants to get into the t-shirt business but don't know where to start when it comes to designs, the right tools are available for you online.
T-Shirt mockups can be used to create elegant t-shirt designs in a matter of minutes.
Here are some of the best free t-shirt mockups that you can download for free to get started.
Men T-shirt Mockup Set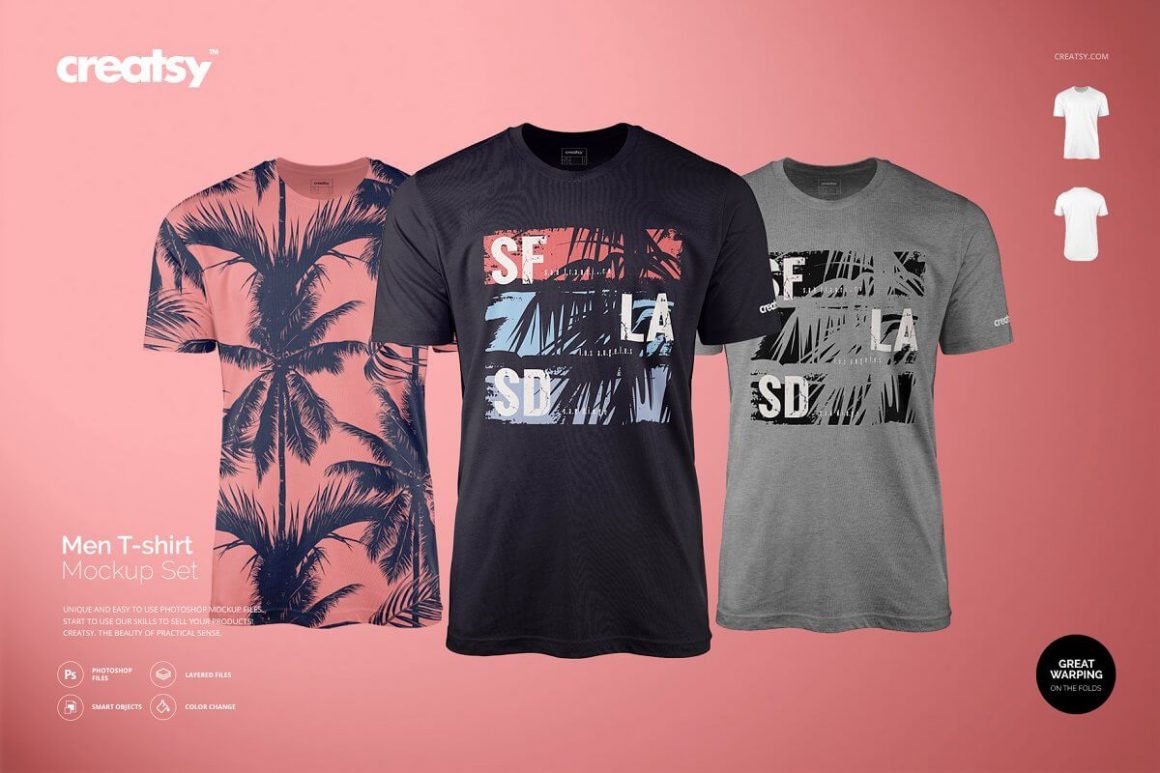 A set of beautiful modern t-shirt mockups for men. Get it now.
Kids T-shirt Mockup Set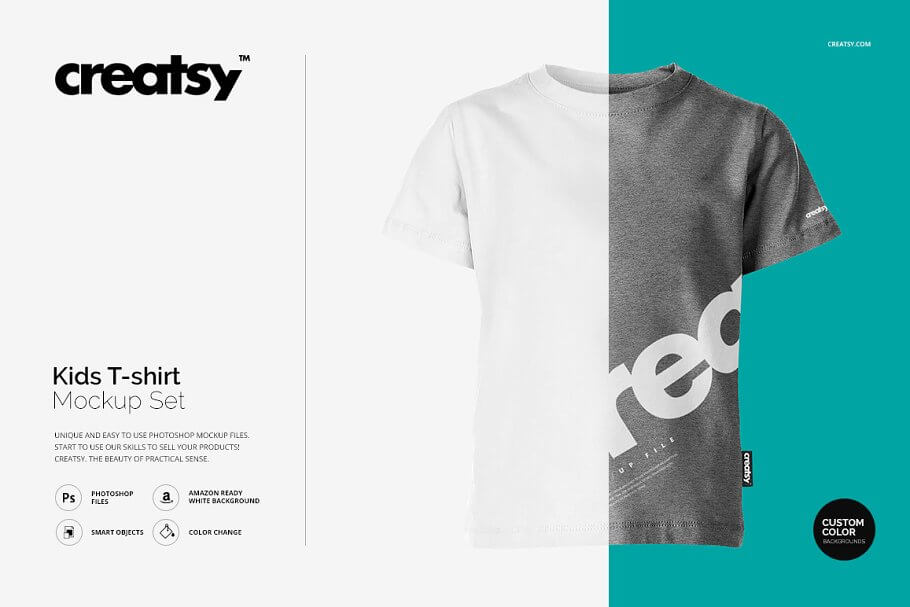 A set of kids t-shirt mockup templates is available in JPG, PSD, TIFF formats. It is a completely editable set of mockups, you can change the fonts and other elements.
Realistic T-Shirt Mock-Up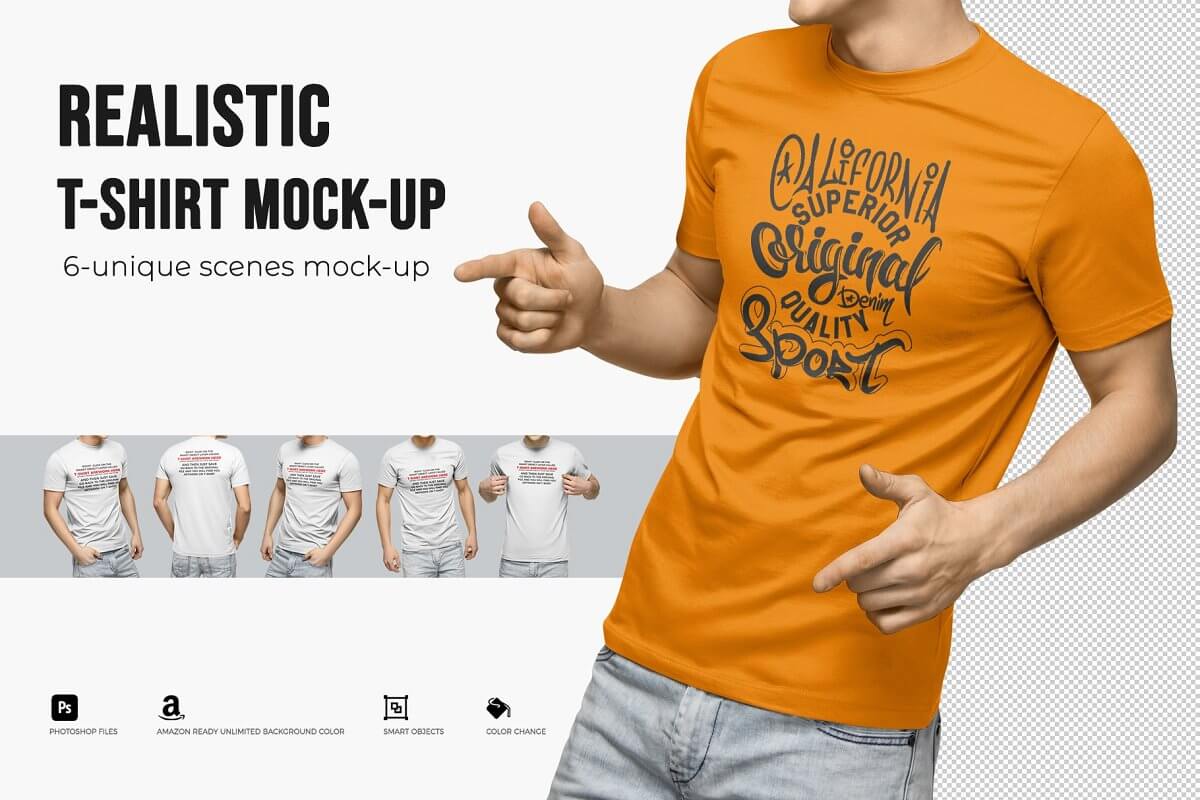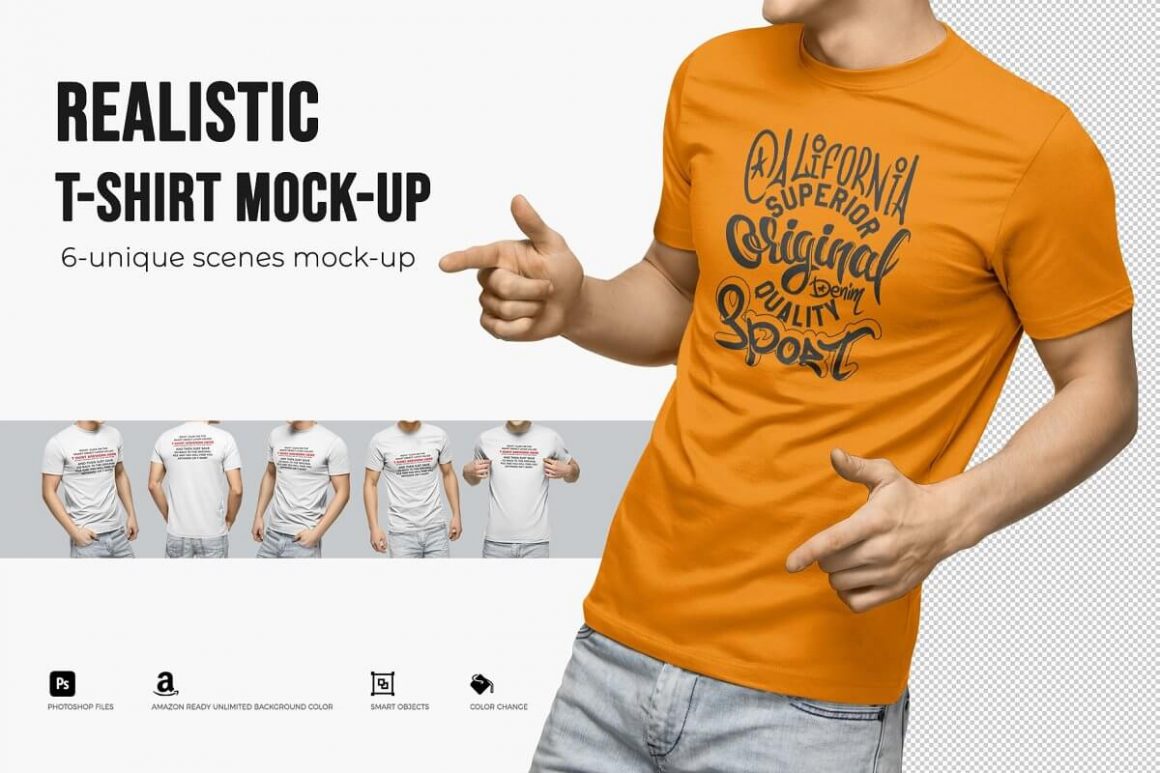 A set of beautiful realistic t-shirt design mockups with fully layered PSD files. The files are created with smart objects to help you edit the files without any issue.
Pixeden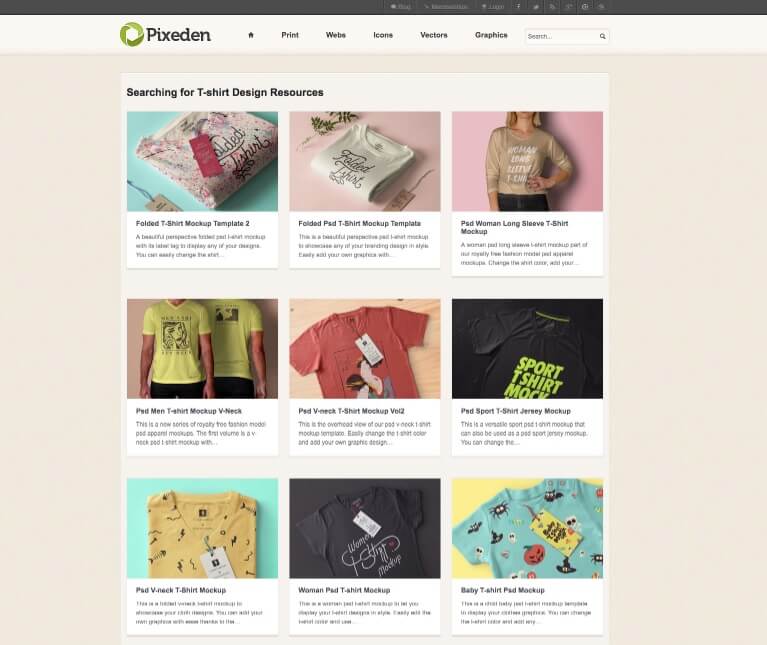 Pixeden offers both free and premium design models to choose from. Simply download one of the free PSD files and you will be able to edit the text and logos to get your own custom designs.
The website offers not only standard t-shirts but also dress shirts and other fancy apparel for you to customize.
Graphic Burger
Graphic Burger offers a number of templates that you can download for yourself to modify for commercial or personal use.
The website's collection ranges from your standard T-shirts to hanging t-shirts and women's t-shirts. The individual templates are free to download but some entire sets can be purchased for a fee.
Cafépress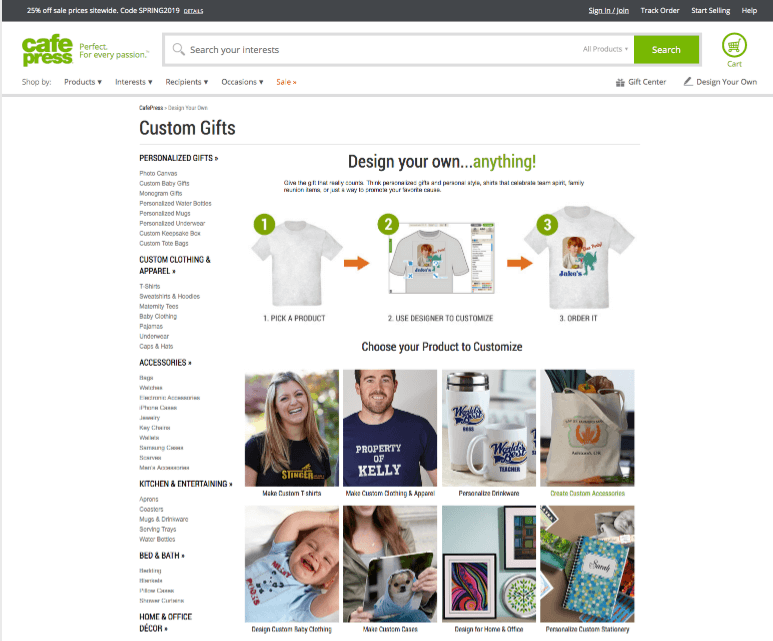 Cafepress is a great t-shirt mockup generator tool that allows you to support your t-shirt business.
There are over 50 designs to choose from including men's, women's, and children's designs. You can edit the templates in Photoshop and add your own design elements.
Threadless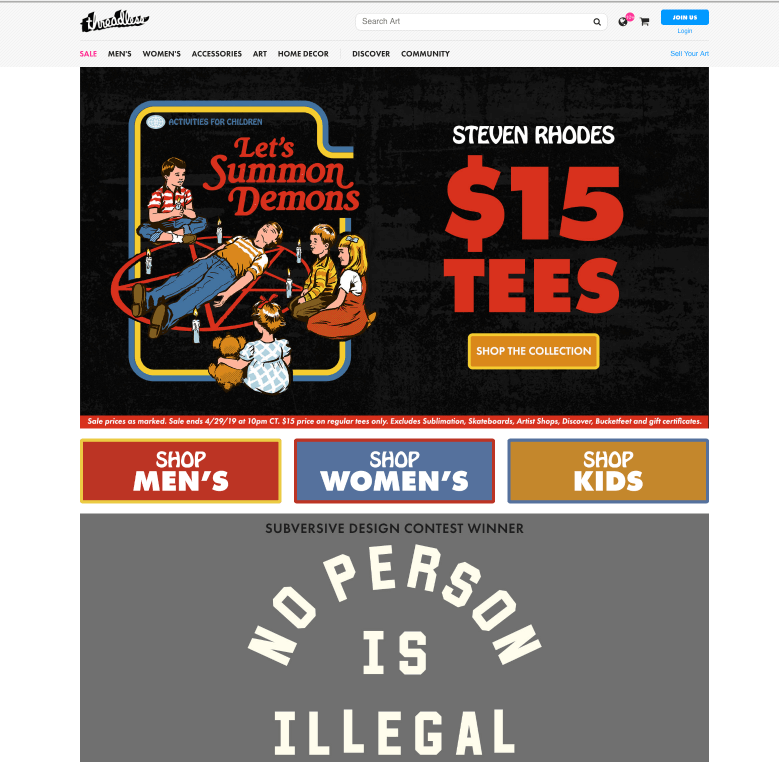 Threadless offers a number of templates that you can download in zip files. Some of the downloadable options include baseball tees, pullovers, hoodies, and more.
You can use the PSD files to create your own mockups for free for both commercial and personal use.
Pixel Buddha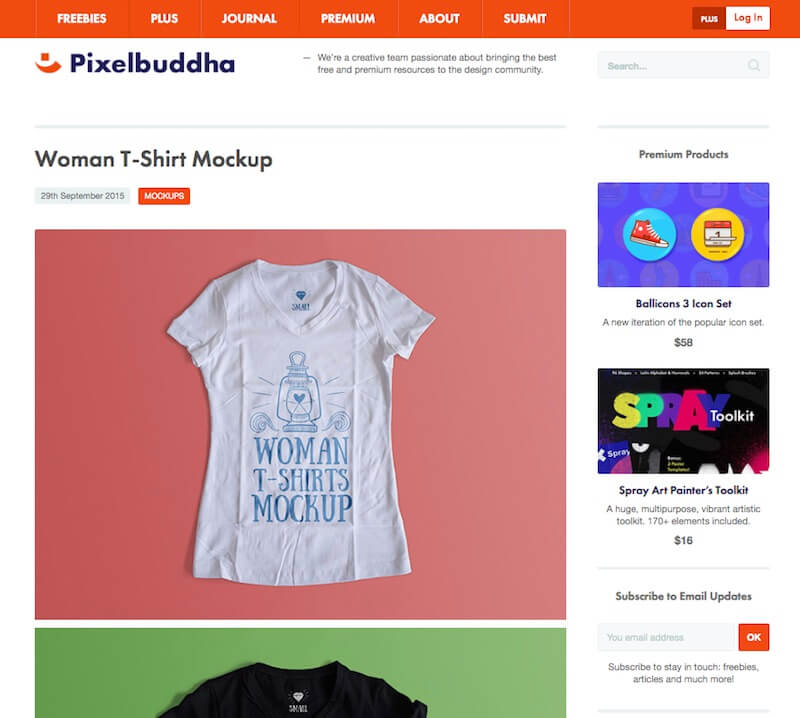 Pixel Buddha offers a free mockup for a women's t-shirt that is available in five different colors.
The artist wrinkled the original design to make the template more realistic to help designers understand what it would look like after printing. You can add your own designs to the template for added customization.
Deal Jumbo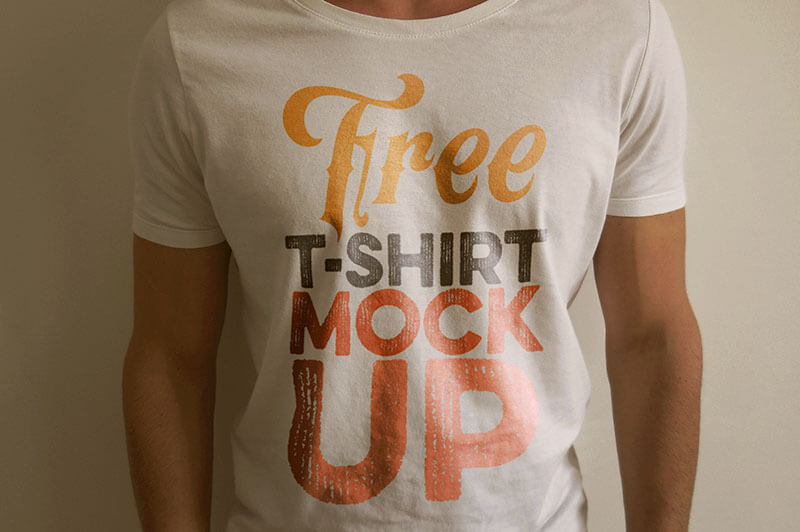 Deal Jumbo offers a free downloadable t-shirt mockup for commercial and personal use. There are multiple colors available including white, yellow and blue.
You can open the files in Photoshop and edit the text or images to customize them for your personal or commercial needs.
Michael Hoss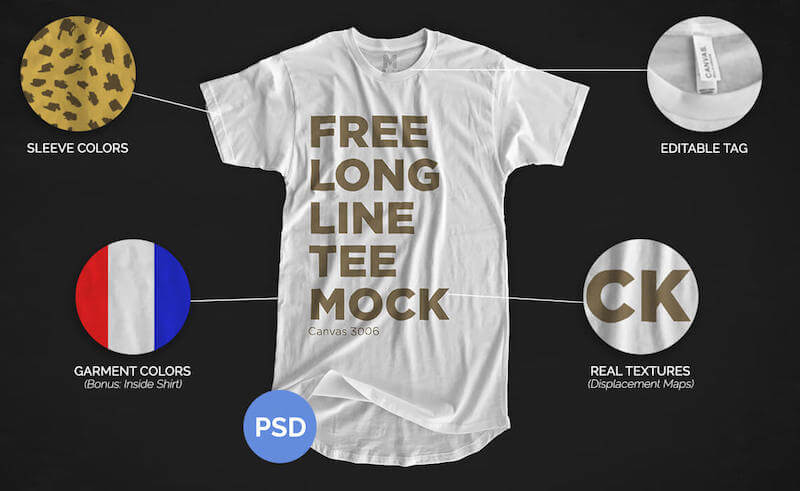 You can download a number of free t-shirt mockups from Michael Hopps. Garment colors, sleeve colors, and other parts of the t-shirt can be customized to create a highly custom look.
The PSD files come with Smart Object holders that you can use to add your own custom designs and modify them as you please.
Zippy Pixels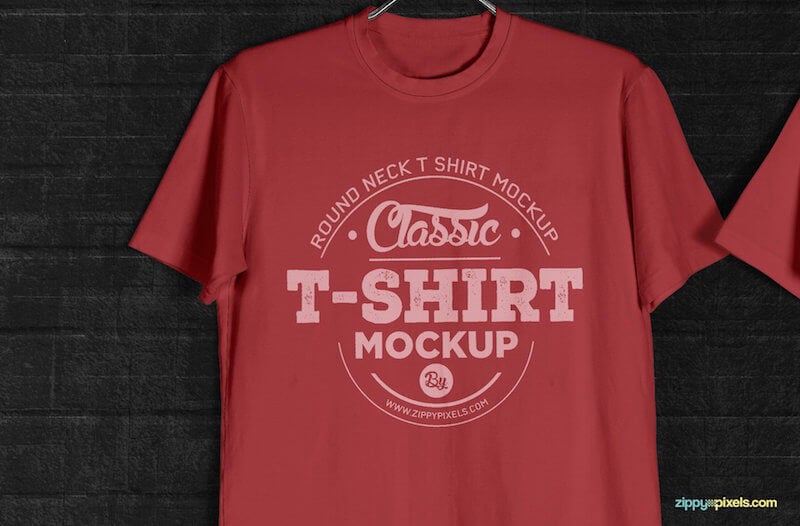 Zippy Pixels offers a free vintage style customizable template for you to download. The mockup can be downloaded for free and you would need to pay for the graphics if you want to use them commercially.
You can also use your own graphics and use them for commercial use without any licensing costs involved.
Free Women T-shirt Mockup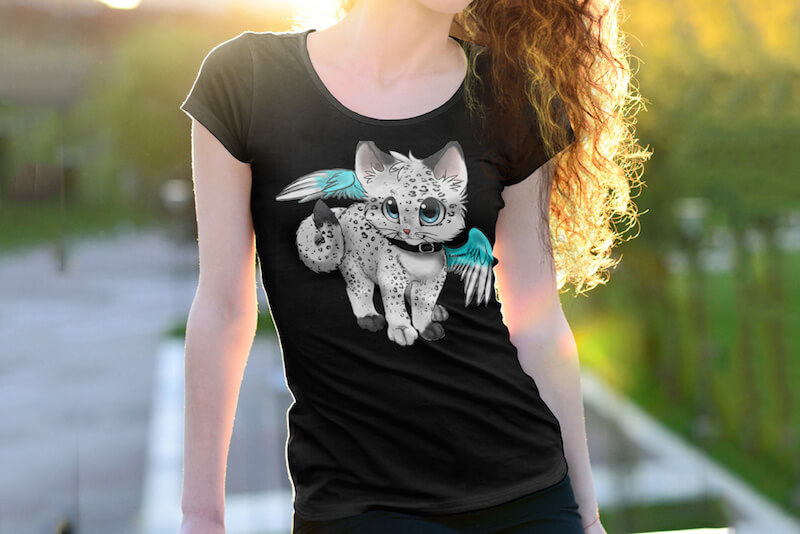 Black t-shirts are all the rage in the fashion industry and if you are looking for a template for black t-shirts for women, this t-shirt mockup has you covered.
The flat design PSD can be edited to include patterns, quotes, names, or even cartoons for maximum customization. You will be able to see the end results on the ready-to-print PSDs on your computer before printing.
Fashionable Women T-shirt PSD Mockup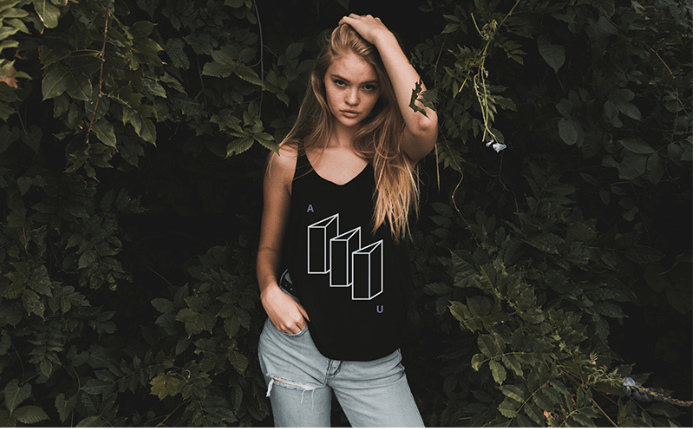 If you are looking for something fancy the Fashionable Women T-Shirt PSD Mockup is one of the best mockups available online.
The file is compatible with smart objects that you can add and edit to customize how the final attire will look.
The mockup for a sleeveless design allows for added customization with smart object layers available for adding more design elements.
Fashionable Black Colored Men T-shirt PSD Mockup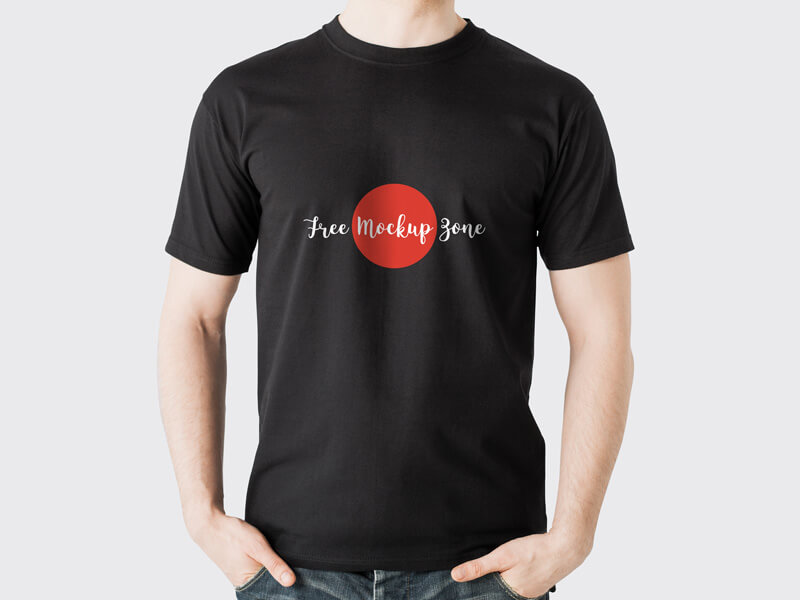 If you are just getting started in the clothing industry and want to sell your t-shirts online, there are a number of tools available to help you out.
The Fashionable Black Colored Men T-Shirt mockup is one of the best beginner-friendly templates available to work on.
You simply need to add smart objects to the mockup and you'll have your first great t-shirt design.
Round Neck Men T-shirt Mockup Available in PSD Format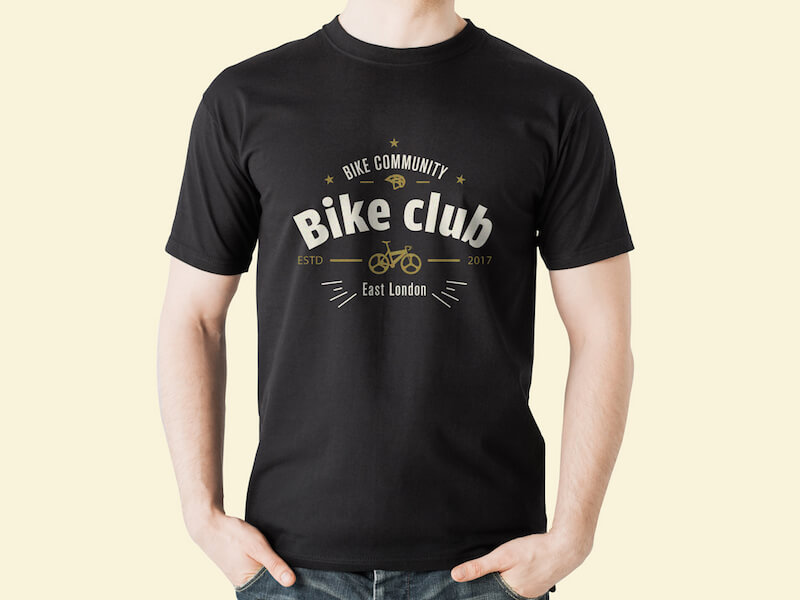 Round neck t-shirt designs are always in fashion and they can be used in both commercial and personal projects. The mockup allows for a large amount of customization with users being able to add their own custom artwork.
Design By Humans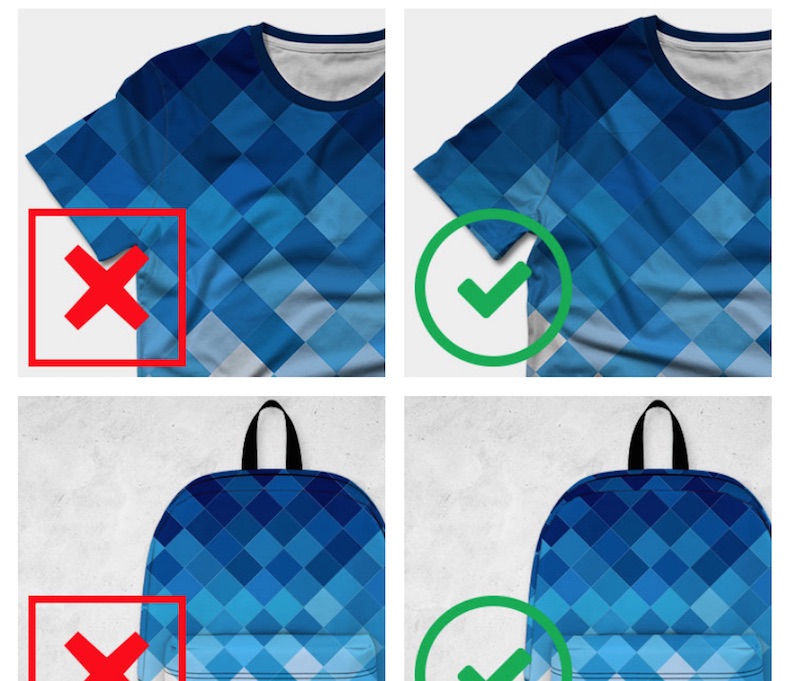 Design by Humans offers a free editable template with editable dimensions to suit your own design.
If you are new to t-shirt designing, the template also has some cool tips that help you get started with adding smart objects and making the right design choices.
Both the front and back of the t-shirt are editable for maximum customization.
Trendy T-shirt PSD Mockup – Available with Cool Logo Designs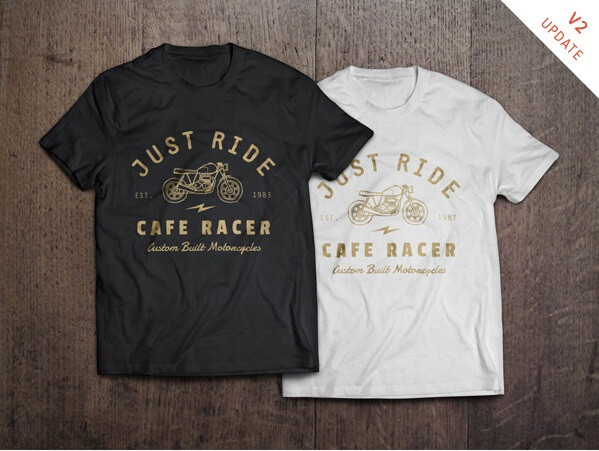 If you are looking for a simple mockup that has nothing but a logo, the Trendy T-Shirt PSD Mockup is ideal for you.
It's the ideal mockup for businesses that want to show off their brand name or they can be used as employee t-shirts as workplace attire. You can add not just logos but also your own designs to maximum customization.
Graphic Twister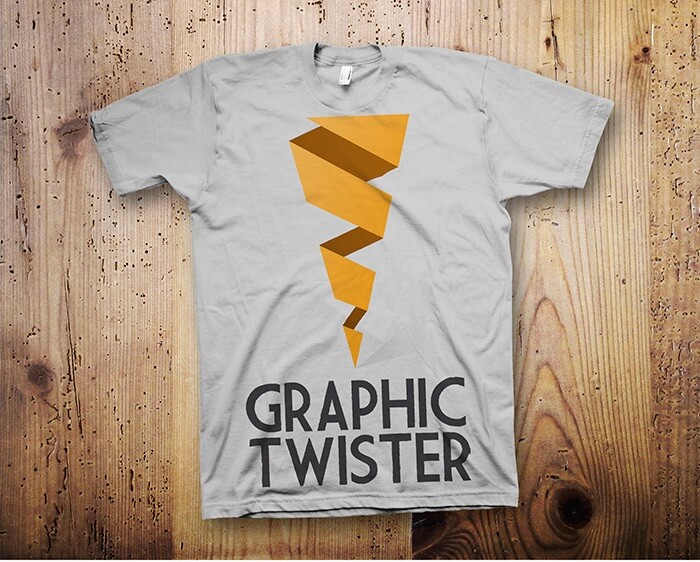 If you want a mockup that offers both front and back customization, Graphic Twister has you covered with its free template.
You can simply upload your own design to the template on Photoshop and you will be done with customization. There is a text field as well if you want to add some custom text on either side of the t-shirt.
Free Goodies for Designers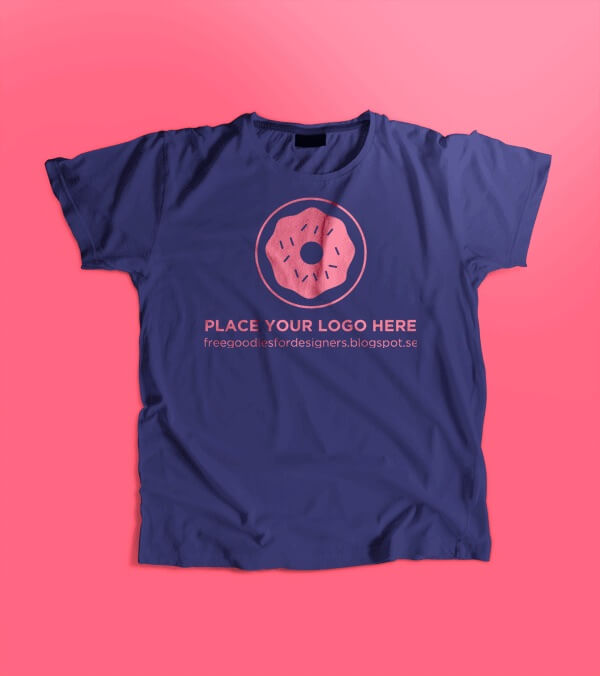 One of the best simplistic t-shirt mockups that you can download is from Free Goodies for Designers.
Their downloadable mockup is quite straightforward and you will be able to add logos or text to the background for customization. There are a number of custom soft-touch color options available to choose from as well.
We Graphics
There are a number of flat-free t-shirt mockups available from We We Graphics that let you customize the front and back of the t-shirt.
You can modify the primary color of the t-shirt as well, something that is not available with a lot of other t-shirts.
Photoshop's Smart Layers have been implemented to help you customize the design without disrupting the original template.
Dribbble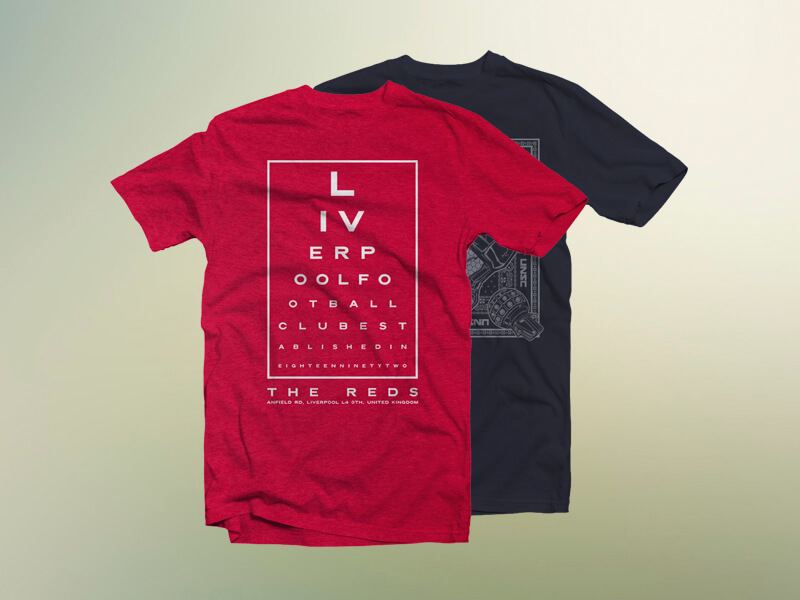 Dribble lets you design highly artistic t-shirts within Photoshop with its free downloadable template that you can get from the website.
The most unique design aspect of the t-shirt is the heather effect available to replicate the real-world outcome if you were to print it using a t-shirt printer.
Graphic Google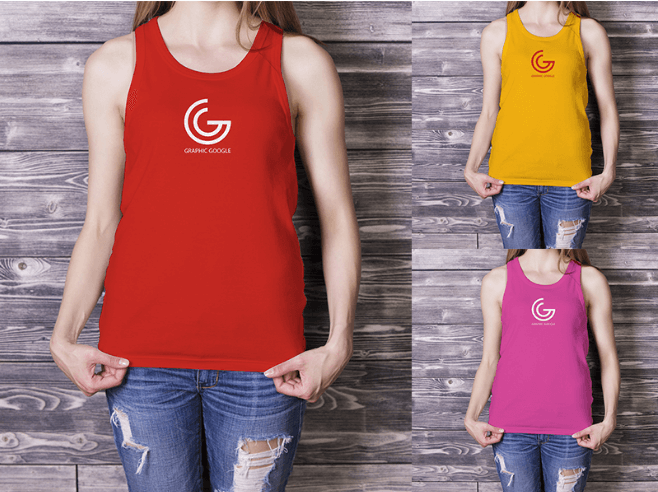 If you are looking for a tank top design for women you can download this attractive mockup for Graphic Google.
While the creator does allow users to download and use the design commercially for free, if you want to post the designs online you will need to add a backlink to credit the designer.
Grahamphisherdot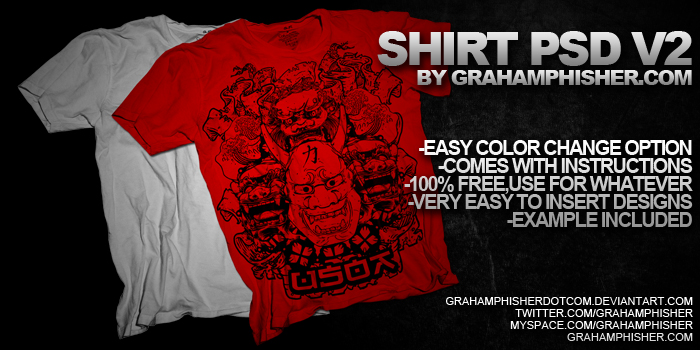 Graham Phisher Dot's free t-shirt template is one of the most popular t-shirt mockups available on DeviantArt for users to download.
The PSD mockup is completely free and users can use them commercially without any licensing or crediting involved. Simply add a design of your choice and you are good to go.
ThisLooksGreat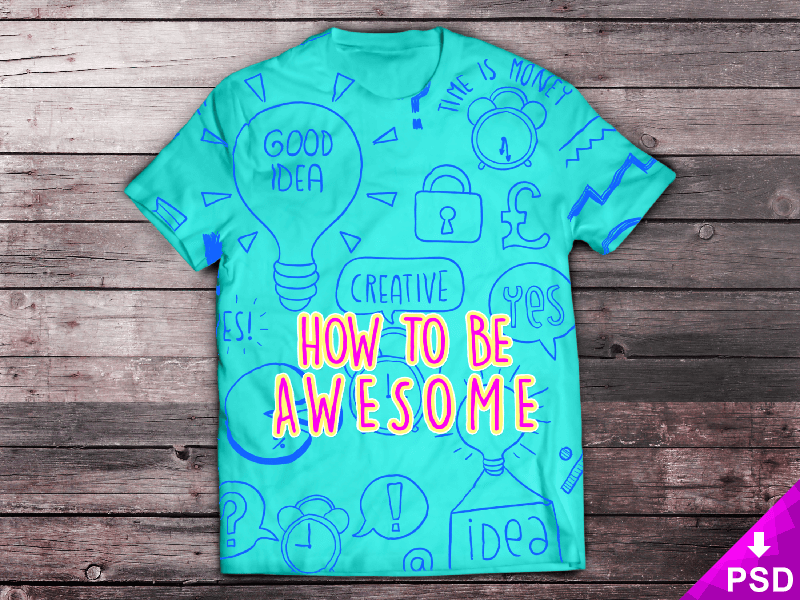 If you are looking for an aqua t-shirt meant for casual use, This Looks Great offers a free t-shirt mockup. The PSD file has Smart Objects set in locations you may want to place your logos or other designs in. The primary color can also be edited for added customization.
Free – T-Shirt Mockup Behance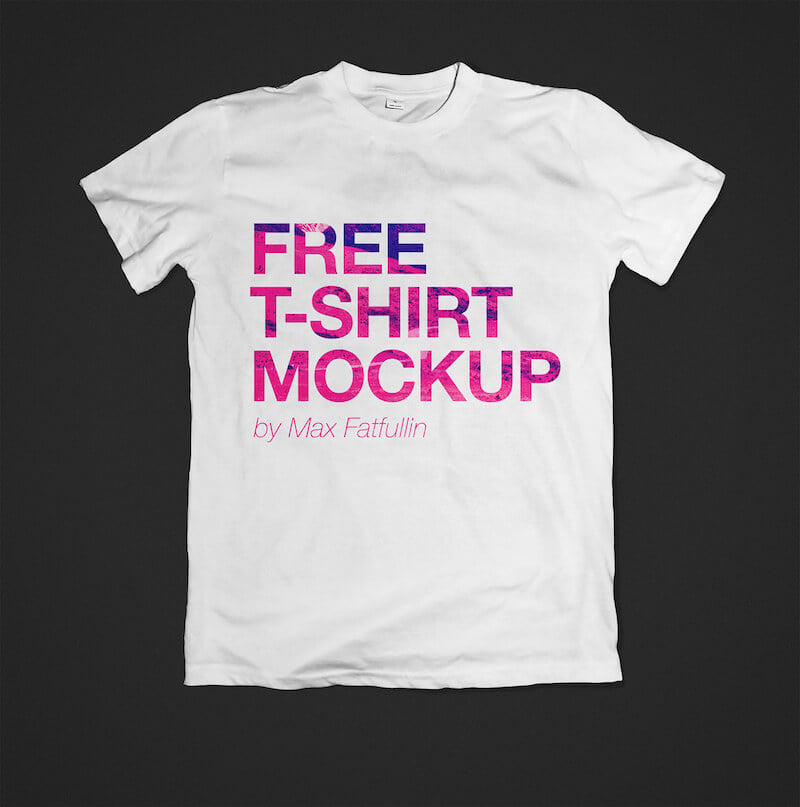 Behance wants to support budding t-shirt business owners to be able to download and design their own clothing.
The design itself is quite barebones and users need to download Adobe Photoshop to be able to add custom designs to the mockup.
Design Bolts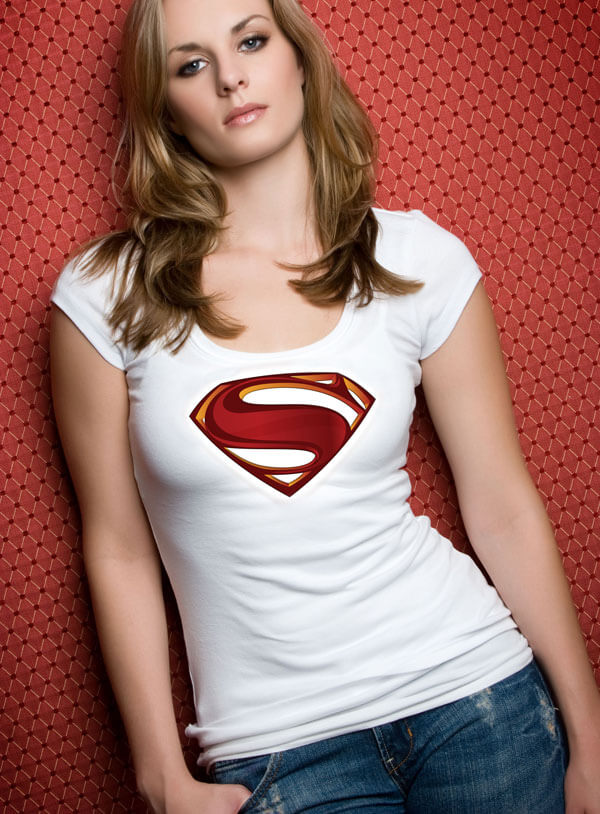 If you want to create designs with superhero logos, Design Bolts offers a free customizable mockup. A premium version of the mockup is available as well with copyrighted graphics that you can use commercially.
Polo T-Shirt Mockup by Designer Tale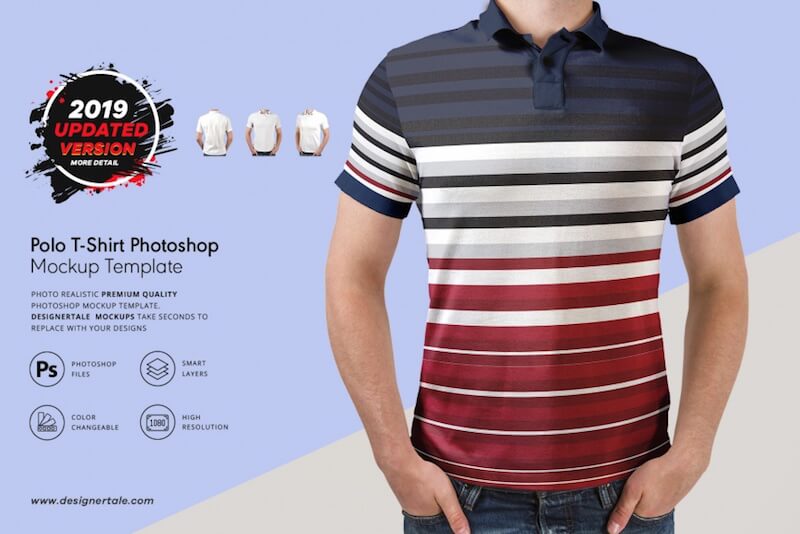 Unlike most t-shirt templates available online, Designer Tale's downloadable mockup offers a polo design.
The PSD file allows you to see how the t-shirt will look after printing because of the realistic shaping. You can add a logo or text on the left side of the shirt, allowing for subtle customization.
Cotton Bureau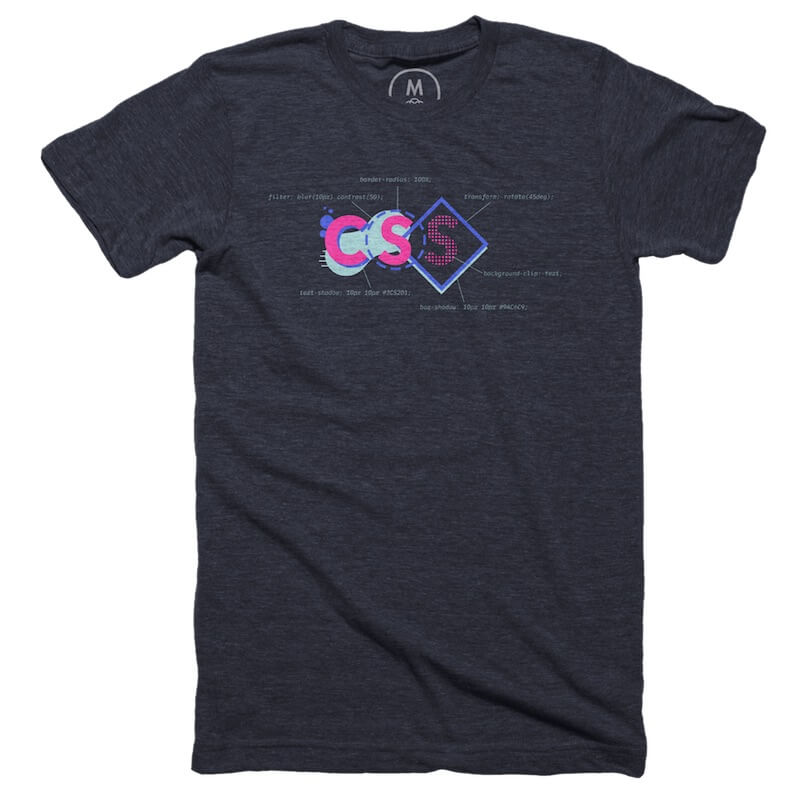 Cotton Bureau offers simple cotton t-shirt templates that you can use. There are no limitations to how many logos or designs you can add to it as the designer has left a lot of room for customization.
Tyunderscore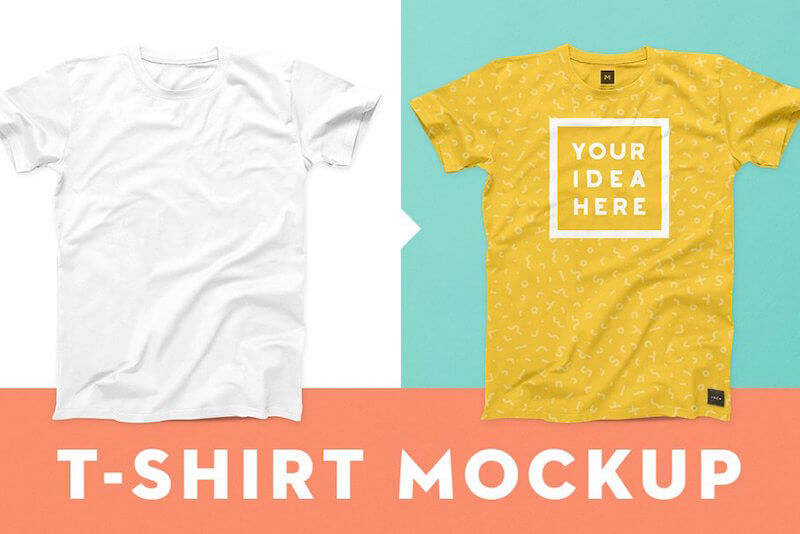 Tyunderscore offers a number of colorful templates to design and customize. The downloadable files can be opened via Photoshop CC and you can add or hide tags in the file for added customization.
The Mock Shop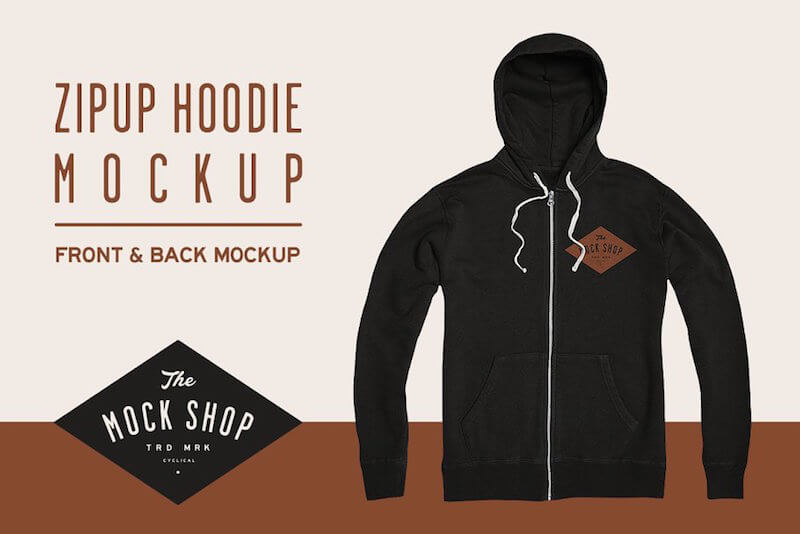 The Mock Shop offers a free zip-up hooded t-shirt template for you to edit. You can add smart objects to both the front and back of the apparel and the file is very easy to edit. The editable portions of the t-shirt are well labeled to make it easy for you to customize the design.
Angela Acevedo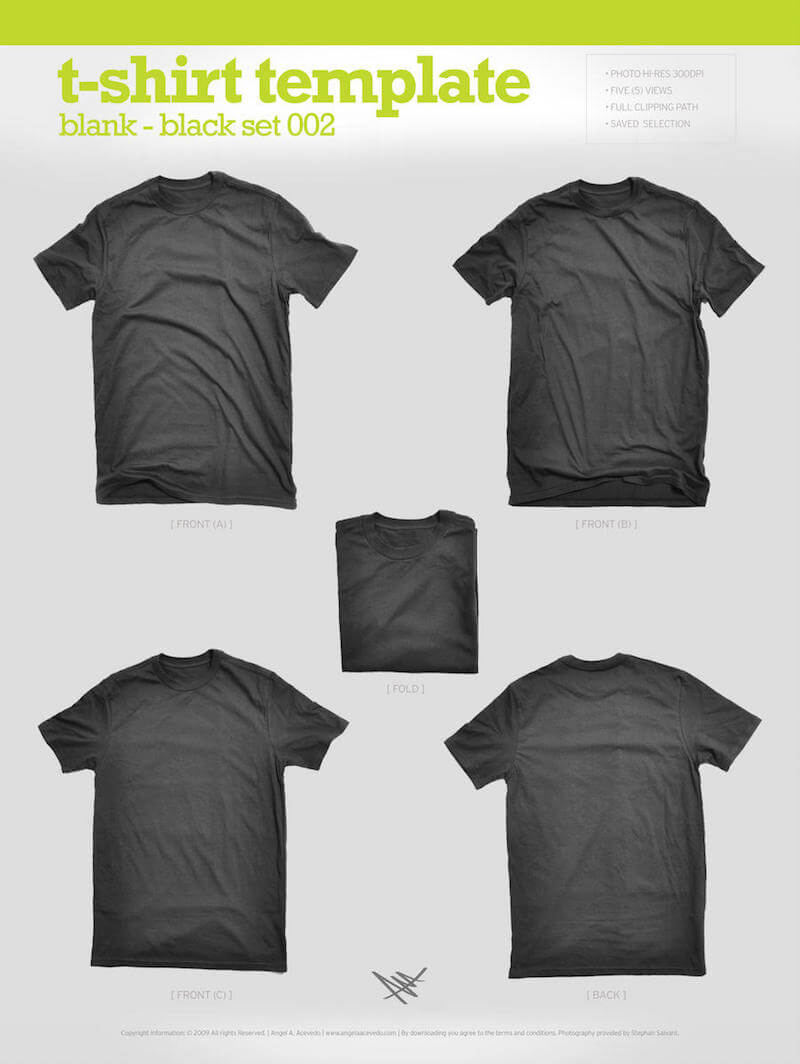 This t-shirt mockup is available on DeviantArt from Angela Acevedo and it is perfect for those looking for simple designs. The all-black design and customizable Smart Objects on the PSD, make customization easy for beginners.
Upstate Merch T-shirt Template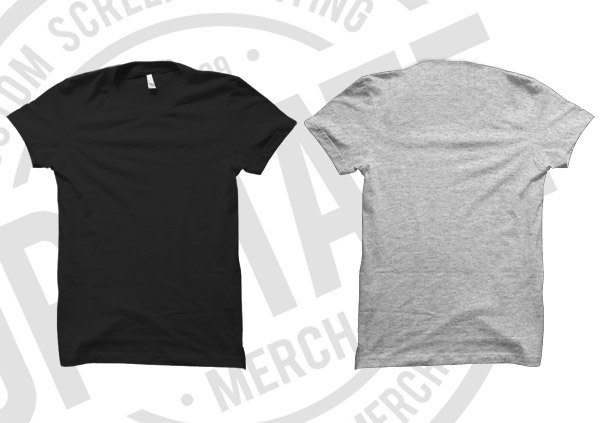 The Upstate Merch mockup hosted on Cool Digital is a great template that you can use to add your own logos. There are limitations to how much you can customize but it is ideal for those looking for simple promotional t-shirts.
Antonio Padilla's Photorealistic T-shirt templates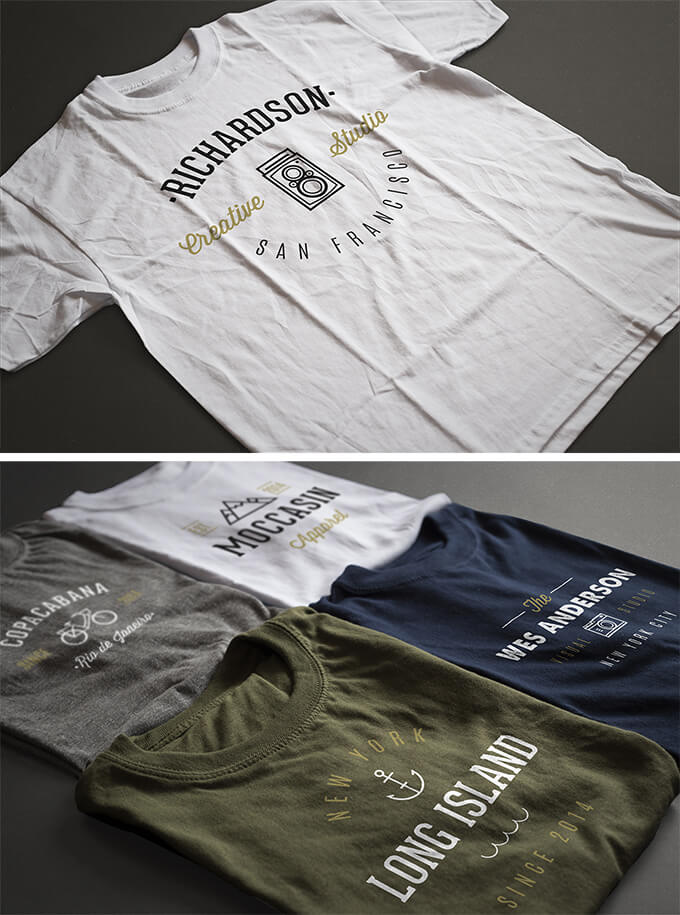 Photorealistic T-shirt templates from Antonio Padilla can be used to get a realistic idea of what mockups would look like printed.
Instead of relying on flat designs, the mockup offers a crinkled design to get a better overview of the final product.