A collection of the best WordPress slider plugins that will help you to create stunning slides on your site and make it a lot more attractive.
Finding the perfect slider for your site is no walk in the park. An ideal slider makes the visitors familiar with your company's work and engages them with attractive animation that eventually leads them to important content.
It should allow the user to add links to their top blog posts and share marketing details to promote advertising.
Every user wants an attractive yet efficient slider that has a good response time and runs smoothly on whichever device the site is accessed.
Features like the uploading speed of the image, font and buttons styles provided, parallax layers, and the smoothness of animated effects are some of the essentials in a quality slider.
According to the latest count, there are 690 sliders available in the WordPress Plugin source control system for the users.
Testing all of them to choose as per your need and preference will take forever and as a part of the WordPress community, you deserve nothing less than the best slider plugins WordPress has to offer, which is why we've reviewed the best slider plugins for our valued users.
And the best part is, that some of these plugins are free!
Slider Revolution
Slider Revolution is one of the most popular WordPress slider plugins that is readily included with many top-quality themes. You can buy that as a separate plugin to use on your WordPress site.
Its stylish, full-width sliders are popular because they are extremely responsive and configure every detail of slider's appearance and animations.
Used on over a million sites, Slider Revolution is compatible with all types of websites and devices for access and viewing.
Its timeline view slide editor with fantastic parallax layers gives you an intuitive outline of the order in which your images will be displayed on the slider.
The plugin arms your website with animation loops to ensure that your visitors are not left with a frozen slider when they explore your homepage for a little too long.
The plug-in is also loaded with attractive features such as multilingual support to full-screen YouTube and Vimeo Video and many more goodies.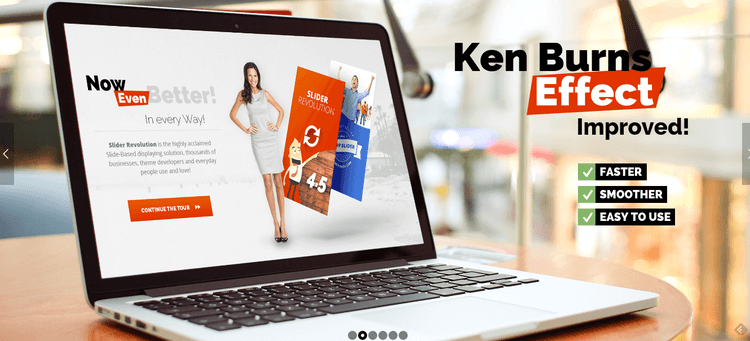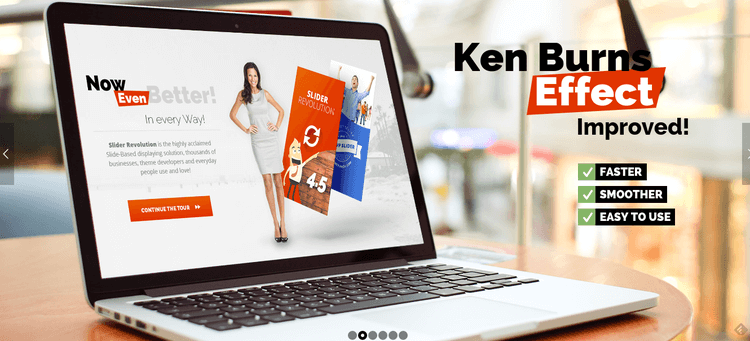 Soliloquy
The Soliloquy slider plugin is a premium slider. Numerous new updates have heightened the functionality of the slider.
Depending on your plan of usage, the plugin's charges will start from $19 and may go all the way up to $249. The building interface is extremely user-friendly, and it runs smoothly without slowing down or lagging on the front end.
The independent slider option for dropping individual sliders anywhere through the site gives it a unique appeal which makes it stand apart from other slider plugins making it an absolute must-have for SEO-oriented goals.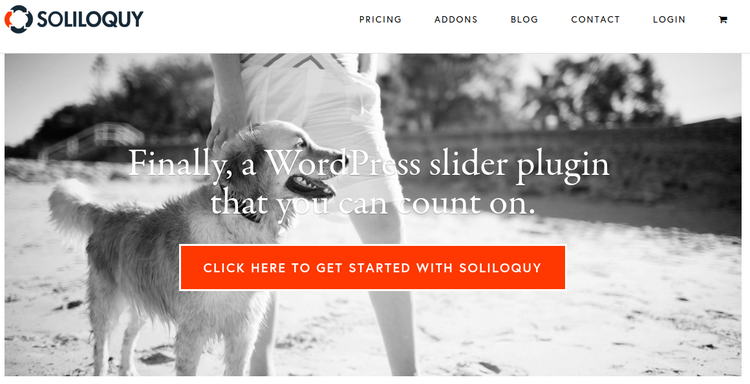 Master Slider
Master Slider, a free slider plugin from Averta has a lot to offer to its users. With an easy-to-use interface, compatibility with any device, and an SEO-friendly nature, it allows the user to create eye-catching slideshows with the help of the drag-and-drop slider creator feature.
Sliders can be configured to display content using a traditional slider without using thumbnails. It operates well with all browsers and devices. It is perfect for websites with heavy content since it uses hardware-based optimization.
The premium version features a WooCommerce product slider with advanced filtering options, deep linking to help with SEO, HD video backgrounds for slides, a real-time preview to check the working of the site before publishing, in addition to all the features available in the free version.
The Pro version has a price tag of $24 for a regular license and $60 for an extended license. The free plugin is recommended for beginners, and then upgrading to the premium version should be done later once the user is acquainted with all the free features and wishes to expand further.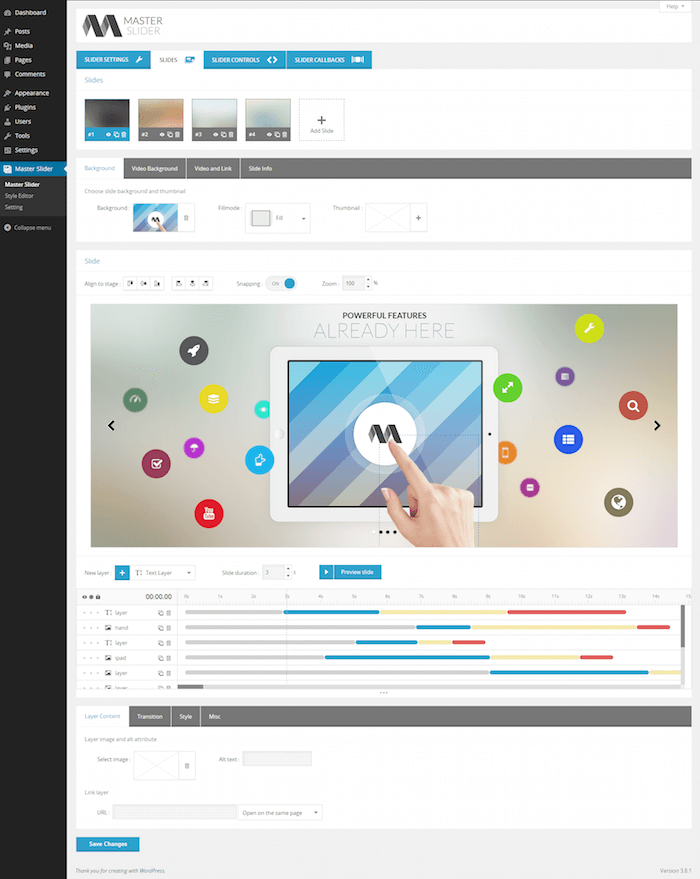 MetaSlider
MetaSlider with its simple interface provides an opportunity for the users to create an SEO-optimized slideshow.
The drag-and-drop feature allows one to create a gallery by using pictures from their WordPress media library and then add links, captions, and SEO data from the same page.
MetaSlider is very responsive and user-friendly in addition to featuring multiple configuration options for animation effects and speed. Its compatibility with Multisite and an extensive API makes it the ideal choice for developers.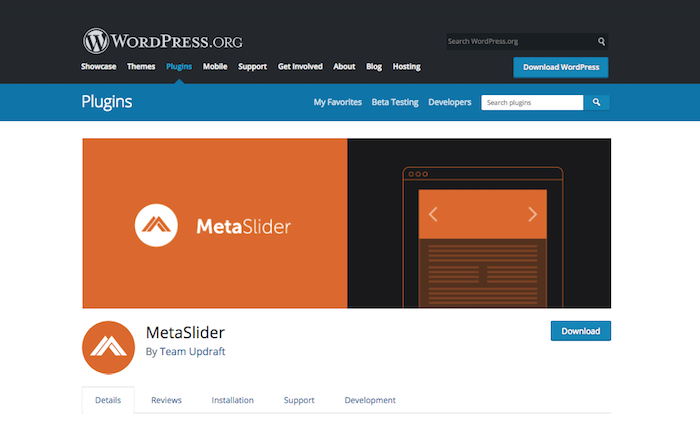 LayerSlider
LayerSlider plugin is priced at a minimal charge of just $20. It provides over 200 2D and 3D transitions, enabling the user to build their own custom transitions with its slider editor feature and more than 200 transitional effects.
LayerSlider enables the user to generate dynamic sliders which can be connected to their WordPress posts and pages provides the user with a panel of over 13 skins to choose from, to brand their website in a better way by giving it a different look so that their website stands apart from the websites of other users who also use LayerSlider.
The plugin also features a powerful drag-and-drop editor which lets the user see real-time previews and also allows import, export, and movement of components in a timeline view.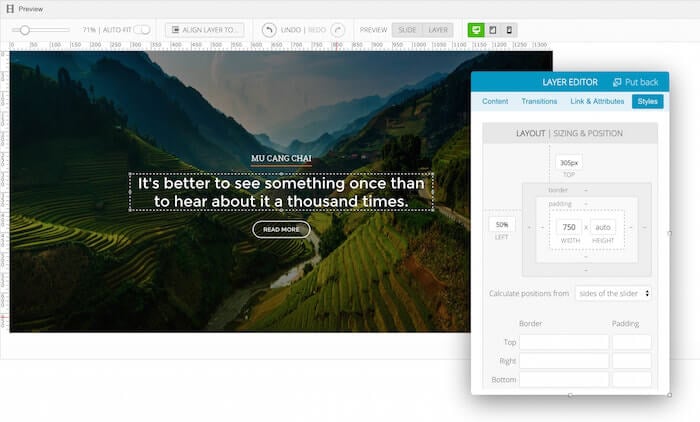 SlideDeck
The SlideDeck plugin, with its latest update, now allows creating custom and dynamic slide decks. The free version is loaded with most of the tools required by an average web designer user.
It is the lite version which has a compatible viewing for all devices is the best option to create good-looking slides.
It simplifies the process of adding sliders without compromising on quality. Both videos and images can be placed in the sliders, with a rather intuitive design process and easy posting of posts and templates.
Smart Slider 3
For those users who are looking for a slider plugin that enables them to quickly build responsive slideshows and include videos from both YouTube and Vimeo, Smart Slider 3 is the ideal choice.
With more than 100 styles to choose from, it features a user-friendly and simple editor which enables the user to work with multiple layers, construct slides using a drag-and-drop interface and also preview the content live before publishing it.
It embraced the mobile revolution by making its designs, multiple slider controls, and an autoplay configuration touch-friendly, which allows the user to control and change position and styles.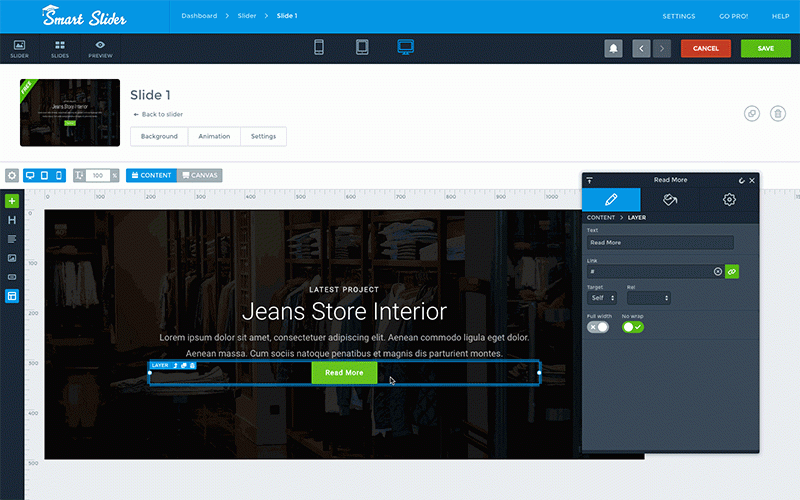 EasyRotator
Another free slider plugin tool is EasyRotator. Its beauty lies in its simplicity. It adds rotators to your responsive photos and widgets.
Your stylish slider will feature your videos and photos on the front end of the site, which can be uploaded easily without taking up much time.
The plugin features 45 flexible templates, making it user-friendly for people with every level of experience. The added mobile support plus SEO settings make it compatible with any type of site.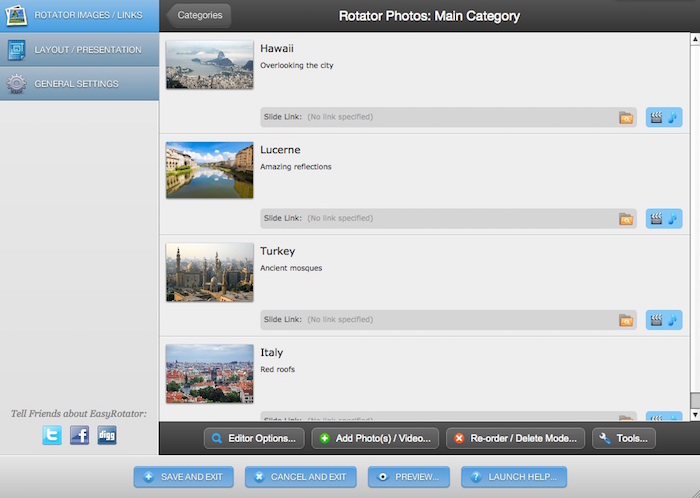 Easing Slider
For our more economical audience, another free slider plugin is the Easing Slider. With full responsiveness and bulk image uploading, it enables the user to place a large number of images in a single slider with a content extension and visual customizer to showcase their content with better edits.
The interface is highly user-friendly and features a visual editor which can be used to customize some of the basic styles.
The plugin comes packed with actions and filters which can be used by the user to expand the slider functionality with the available extensions.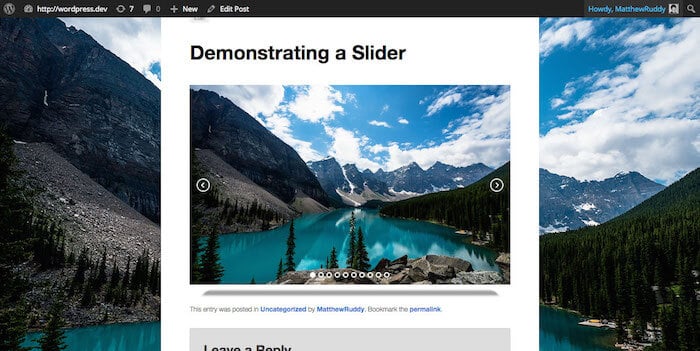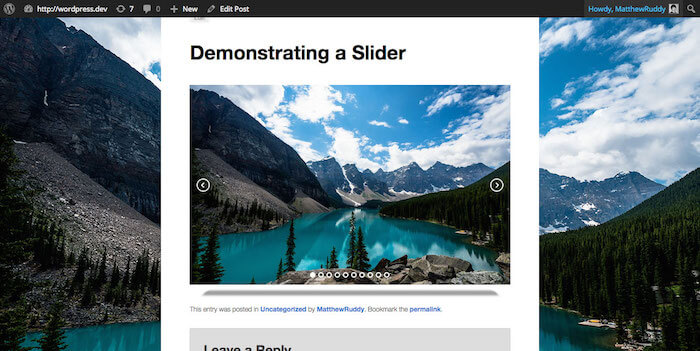 Smooth Slider
SliderVilla developed Smooth Slider which is a high-speed slider plugin with the ability to implement a stunning slider with links to featured and recent posts in a small duration of 50 seconds.
The interface is simple and user-friendly, with less number of buttons which makes it easier for the user to understand and use with ease. In spite of the fact that is a free slider, it is fully responsive.
It provides a good set of applications to help the use embed a slider widget on their website. The slideshows created are Search Engine Optimized, which will help bring more traffic to the user's site.
The Settings panel enables the user to exercise full control over the view of the slides on the front end of the site.
Smooth Slider comes with six transition effects, which are more than some of the less preferred but premium slider plugins. None of them made our list, by the way.
Sliders can be placed or removed simply by using the Sliders admin panel which is a great option and is very worthy of your time.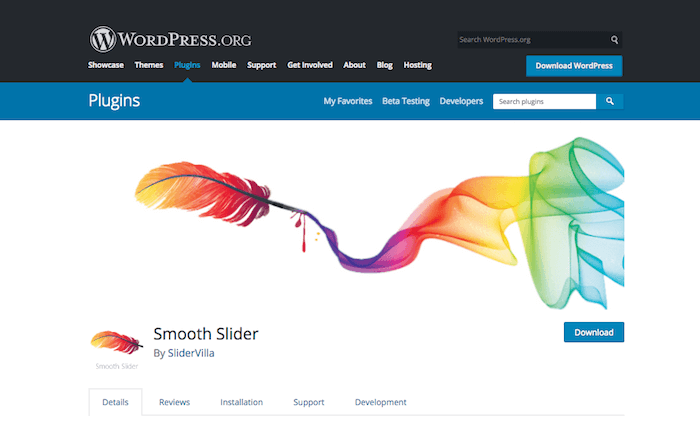 RoyalSlider
A premium image gallery and content slider tool RoyalSlider comes in multiple formats. It is mobile-friendly, hence the user can access this fast, responsive, and touch-enabled WordPress plugin on their mobile.
It enables the user to access Instagram, Flickr or even 500PXaccounts to create high-quality galleries.
Its SEO-friendly interface allows the user to use text, shortcodes, images, videos, and animated blocks. It focuses on performance and accessibility for all types of users.
The engine behind the plugin enhances the customization possibilities, performance, and optimization.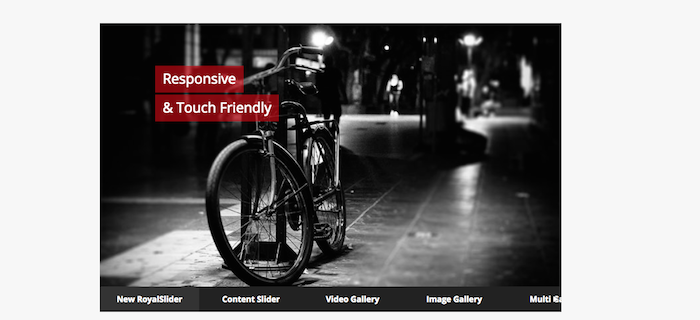 WOW Slider
Wow Slider is a beautiful and powerful free WordPress slider plugin that will help you to create an amazing slideshow on your site.
This plugin offers you stunning effects that you can use on your slides to amaze your users. You have a number of ready-to-be-used templates that you can use on your slideshow.
Wow Slider is a fully responsive WordPress plugin that will make your slides look great on all devices.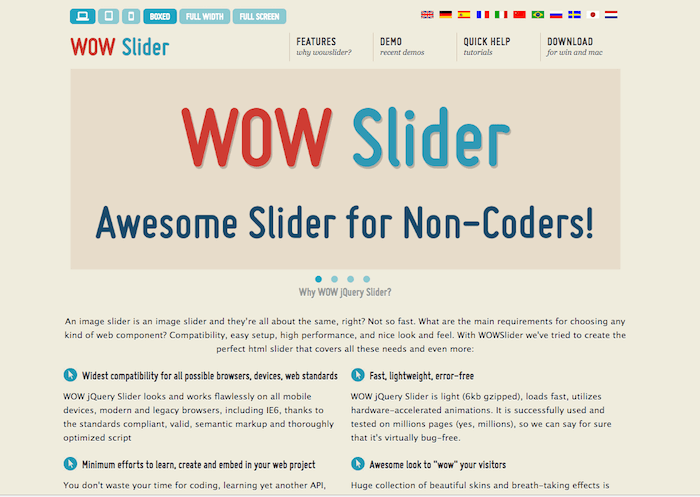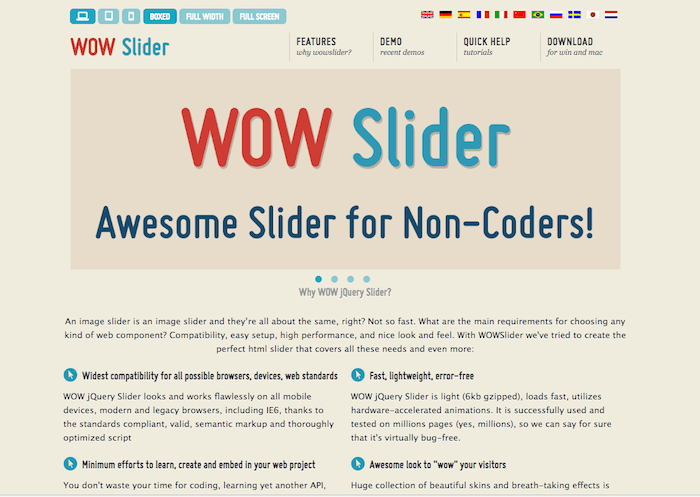 Portfolio Slideshow
A simple and quick option to create a slideshow on your WordPress post or pages. The plugin offers you an easy option to drag-and-drop images and creates your slideshow.
You can add, delete, and edit the images easily on the fly. So, overall this is a great option if you need to add a slideshow to your blog posts regularly.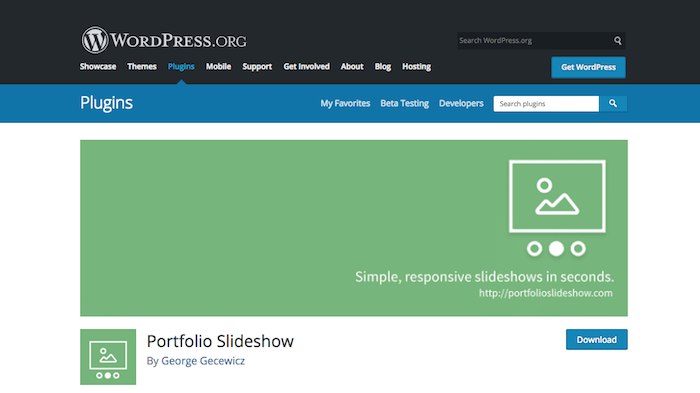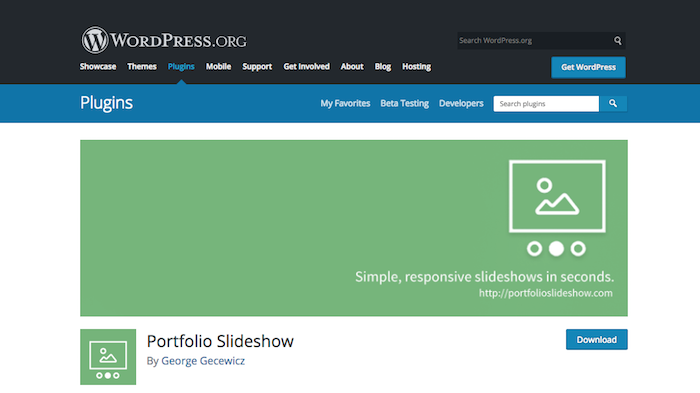 Do you have experience with a slideshow plugin not listed above? Share with others in the comments section.