In a search for the best Serif fonts that will help you make your brand stand out?
Serif fonts, with a tiny piece of a nuisance, could be perfect for logos, print design, pairings, magazines, headlines, and even body texts. One has to choose that font that fits his/her brand perfectly and is easily readable for the users.
We have made a list of Best Serif fonts that will help you redesign your text or material.
Talking about the best font, how can we forget to mention the classic "Times New Roman". A font that symbolizes the professional approach is still one of the most popular fonts. Designed in 1932, it is still used while writing business letters.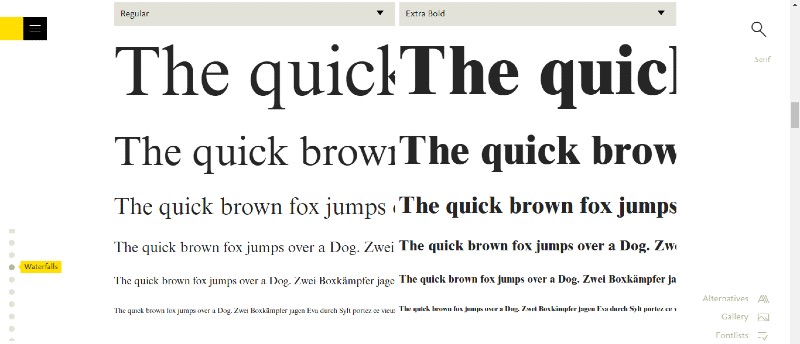 Adobe Caslon is one of the simplest fonts and has achieved legendary status among typographers. It includes almost everything such as old-style figures, alternates, and swash letters.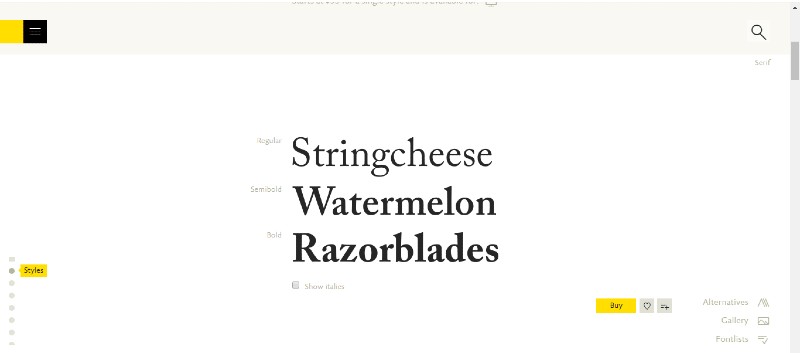 If you want to have many fonts options to choose from, Palatino is an ideal choice. Its font range includes light, regular, tilting, medium, bold, and imperial. It is a modern classic that works well for both text and display typography.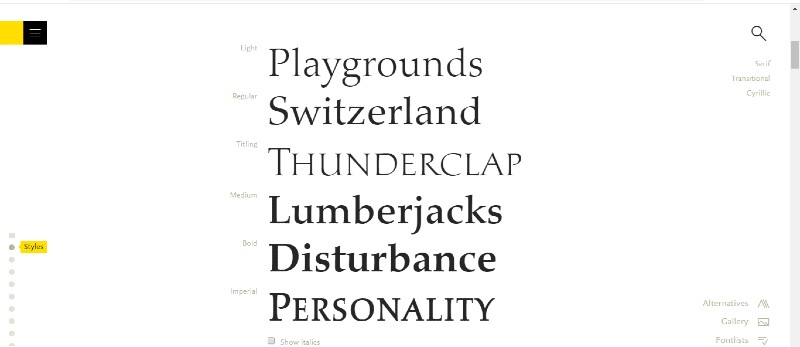 One of those fonts that are so pleasing to the eyes that you will keep writing with this forever. You can get this font in light, bold, medium, semibold, book, and even black.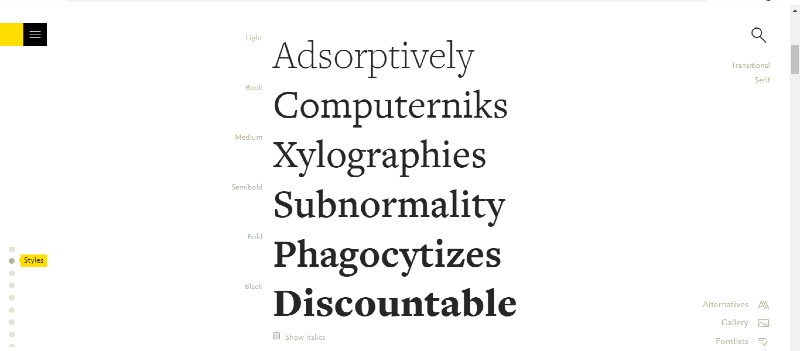 A beautiful Seif font that is perfect for personal and commercial use. Designed by Jan Tschichold and Akaki Razmadze, Sabon was created to combine identical letterforms for both monotype and linotype machines.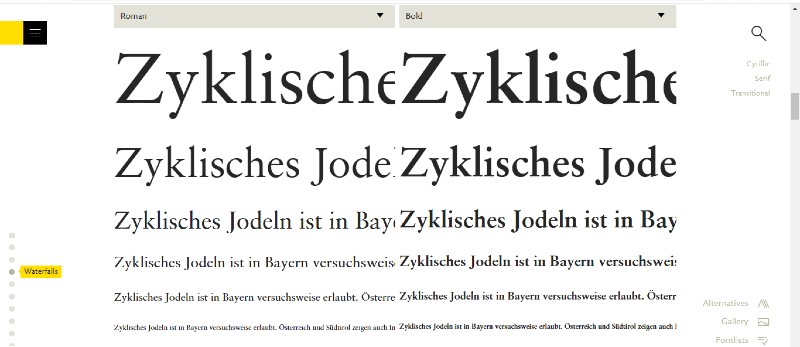 Created as a monotype in 1913, Platin is known for its classic and elegant impression. The compact structure of the letters along with the firm modeling of the strokes makes Platin one of the best Serif fonts.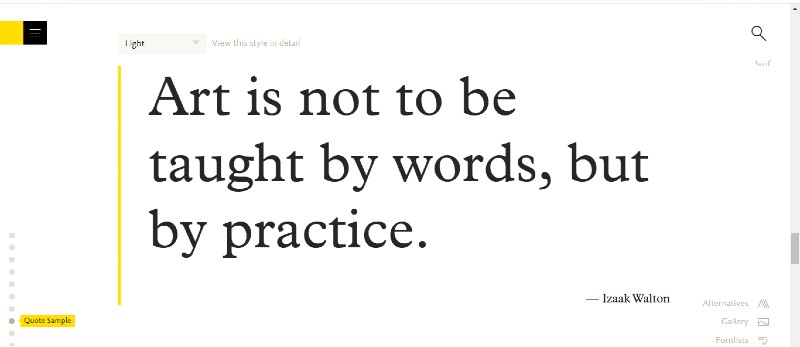 Designed by Matthew Carter, Georgia has a friendly typeface that can be easily understood even at a low screen resolution. Georgia is certainly one of the most charming and stylish Serif fonts.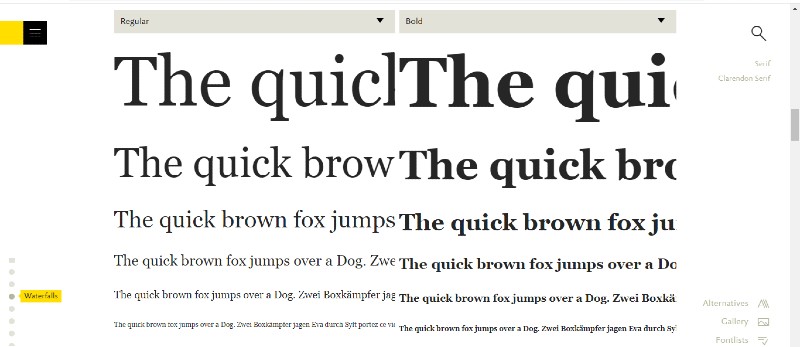 If you feel like you have seen this font somewhere, you are not wrong. New York Times has been using this font for a number of years now. The simple yet traditional style is a fan-favorite.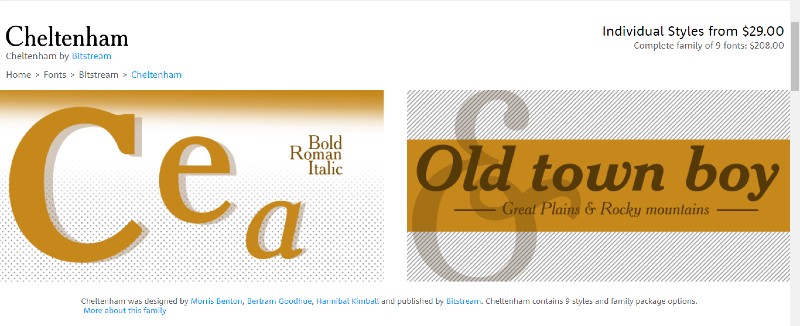 A new edition in the Serif fonts family, Blacker is available in more than 10 font weights. A high contrast serif design that could be perfect for personal as well as commercial use. It was designed by Lorenzo Pancini and Andrea Tartarelli.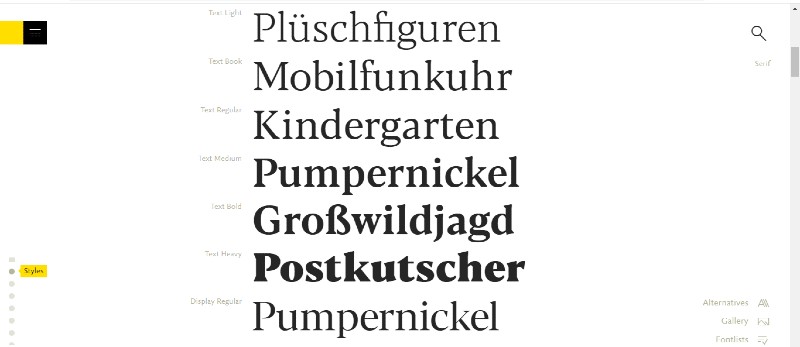 The font weights ranging from titling, semibold, bold to extra bold, there is plenty of options to choose from. The graceful stability of Bembo makes it ideal for advertising and packaging products.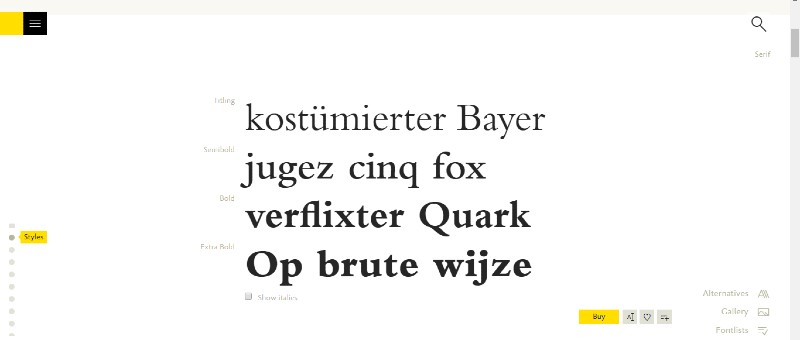 The luxurious flare serif caps make Begum one of the finest serif fonts. Article Introductions can get a new touch with this font. Designed by Manushi Parikh gets inspiration from the late Dutch Renaissance.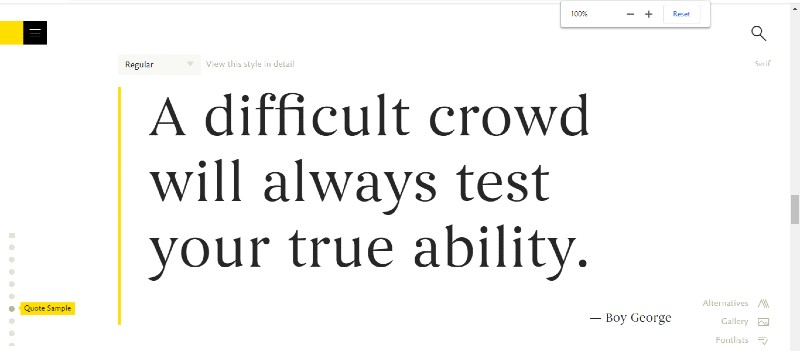 Advertising pieces will get their due with the help of Baskerville's sharp and high-contrast font style. John Baskerville was the man behind designing this beautiful Serif font style.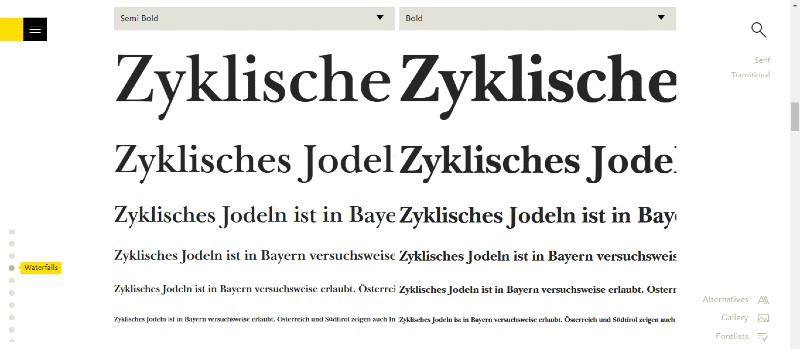 A part of Times superfamily, Times is believed to be the most used serif font of all time. It is considered as a standard in terms of selection. The characters of Times are subtly condensed.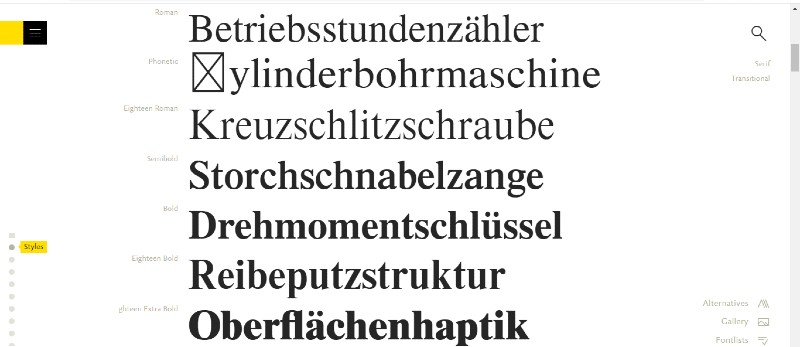 A beautifully designed font that is suitable for logos, headlines, and business cards, Recoleta is still a new member of the Serif fonts family. It is currently available in 15 styles.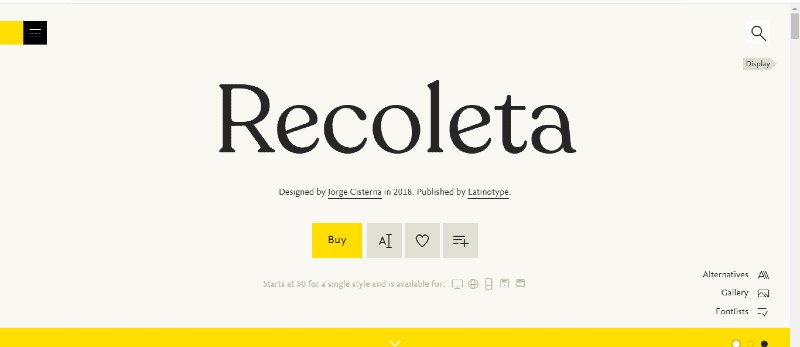 Designed by Robert Slimbach in 1992, Minion provides the sophisticated touch needed in a font style. Inspired by the fonts of the late Renaissance, minion has more than 60 styles. This font is can be used almost anywhere.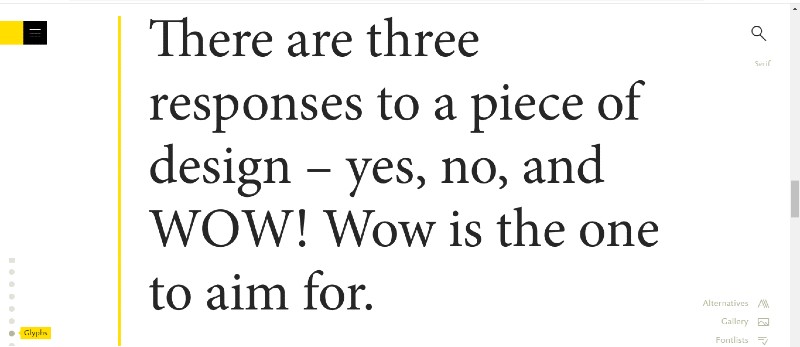 Available in numerous font weights such as regular, bold, semibold, and italic, Arno is another Serif font that was designed by Robert Slimbach. The beauty of this text is that it can make any text eye-catching.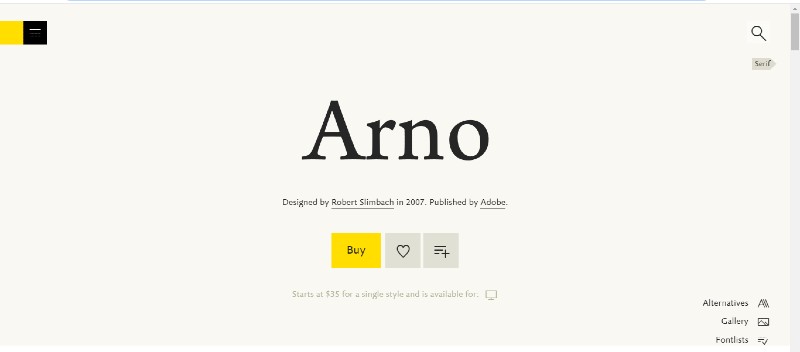 If you are looking for a Serif font that aligns perfectly with the large headline display, Noe Display is here to solve this problem for you. Its high contrast design with tight spacing makes it one of the top 50 Serif fonts.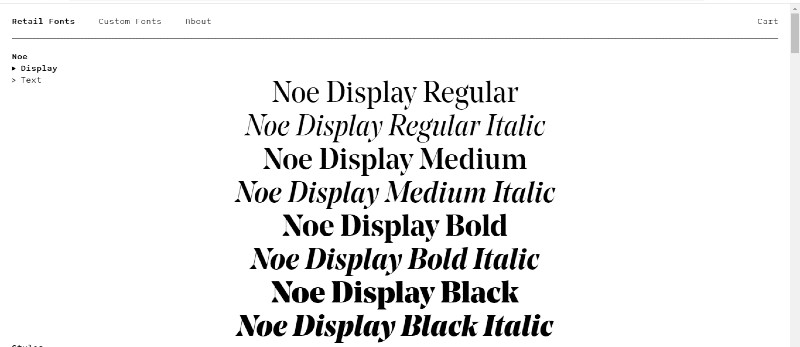 A Serif font that is highly influenced by the all-time classic, Times new roman, Tiempos Text is available in four weights i.e. regular, medium, bold, and semibold. It is designed by Kris Sowersby.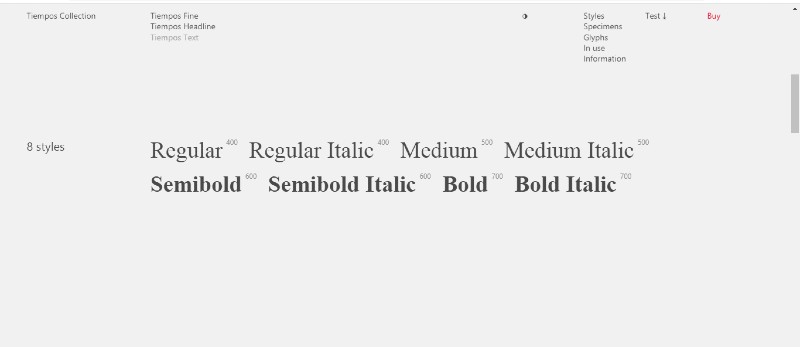 Originally designed by Giambattista Bodoni in the 17th century, Bondoni was created exclusively for large printings. This font is both romantic and elegant that can be put to use for headlines and advertisements.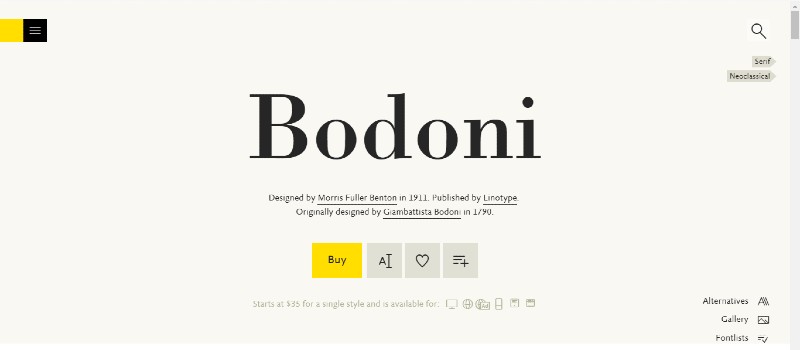 A stylish appearance that is easy on the eyes, Linotype Didot is a perfect mix of elegance and bold approach. The Didot family is paid tribute by Adrian Frutiger and Linotype Design Studio.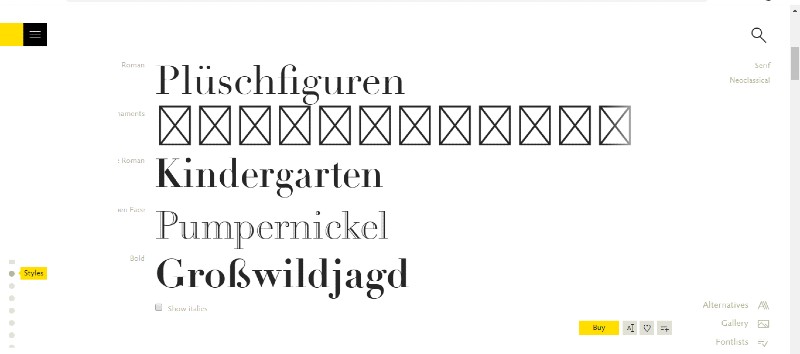 If adequate spacing is your main concern, Garamond is the perfect Serif font you'll get. It is known for its readability and can be used in printing books. It was originally designed by Claude Garamond.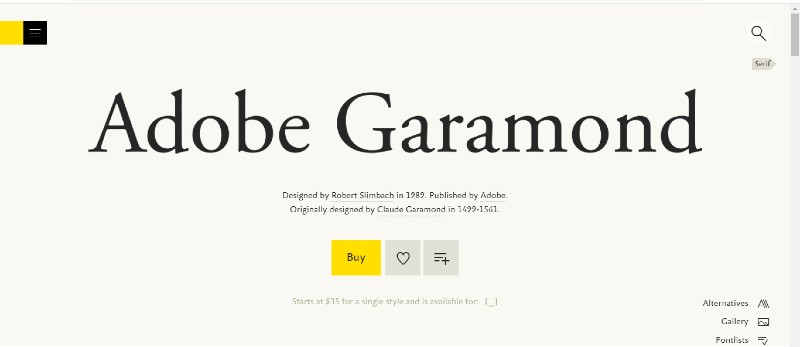 Designed by Chauncey H Griffith in 1931, Excelsior has been one of the most legible fonts. The high contrast will provide you with the professional touch that you have been looking for especially for logos and headlines.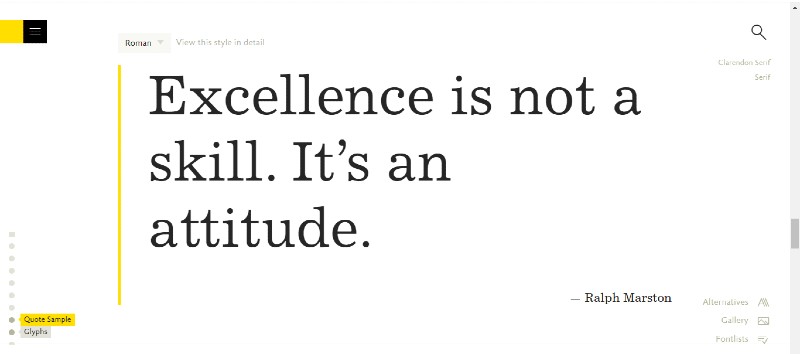 The distinctive cuts in the alphabets are what make Romana so special. It was designed by Theophile Beaudoire in 1860. This font is available in roman and bold weights without any italic designs.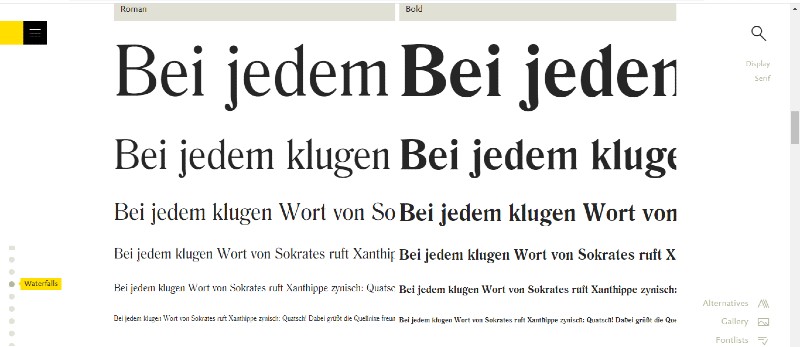 Sentinel has been a recommended font for a long time now. You can depend on this font for absolutely anything. Its bold typeface would be ideal for magazines, and headlines. The best font with a classic test to convey authority.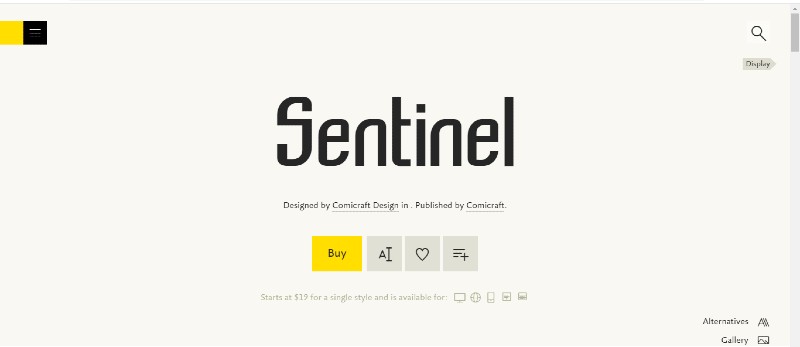 One thing that you'll notice instantly with this font is that all the counters in the typeface are open. It was one of those dynamic Serif fonts that don't interfere with one's reading ability.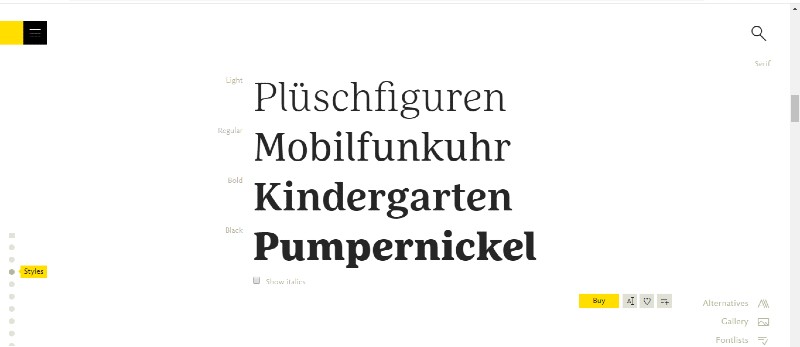 A classic serif font that was designed by John Downer in 1990. This font is available in 3 weights – roman, bold, and black as well as their italic representations. You can use it for headlines and body texts.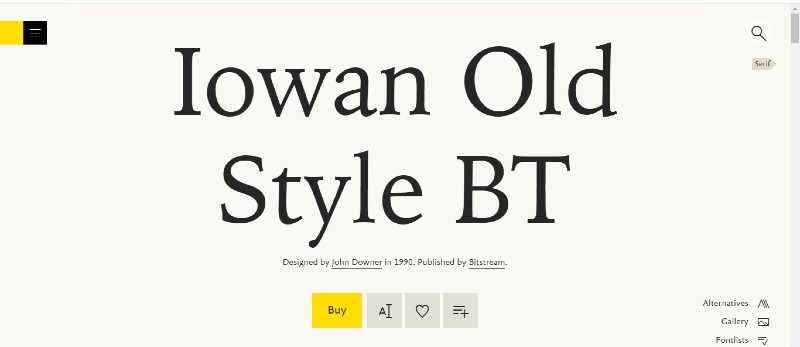 This Serif font was designed by Christopher Burke in 1994 and is available in 5 weights – regular, book, bold, extra bold, and black as well as their italic representations. You can use its combination to design dictionaries or reference books.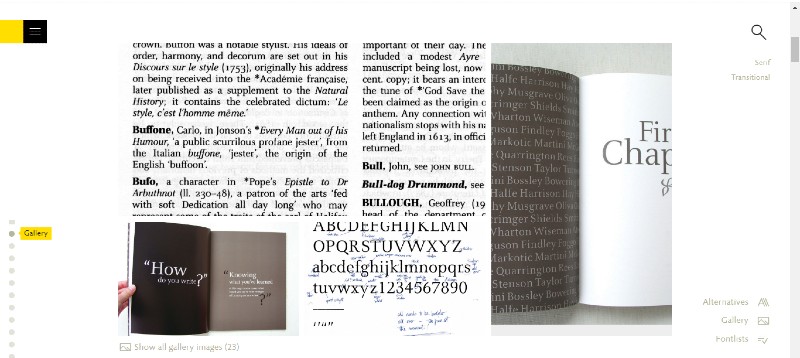 A rather new member of the Museo superfamily, it was designed by Jos Buivenga in 2008. The regular weight is so pleasing to the eyes but you can definitely try a combination of 9 other weights.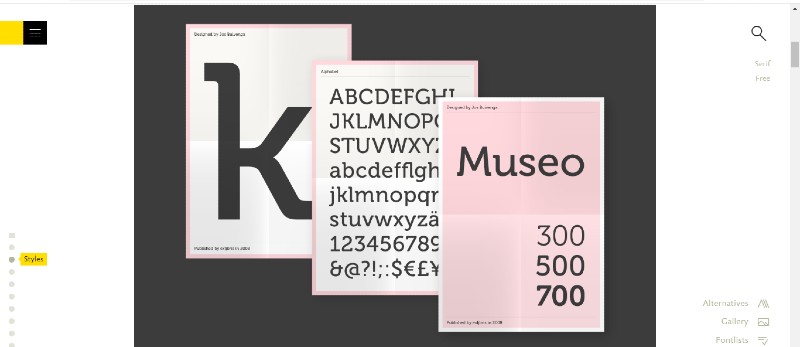 Inspired by the ancient style, Trajan is an elegant font style that will give your text an old-school look. The modern printed materials could benefit a lot from this font as it is known for its clarity.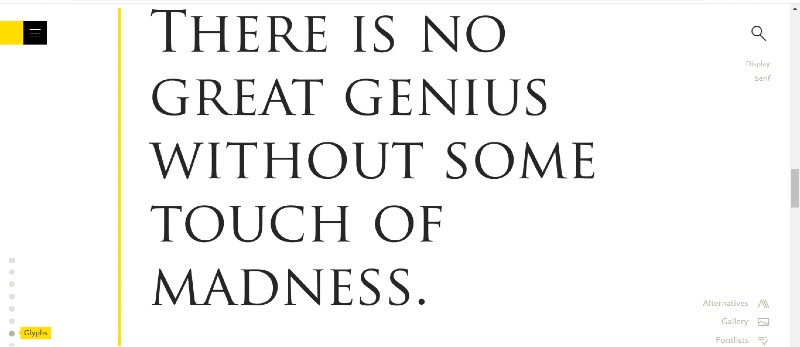 This font has been designed by Kris Holmes and Charles Bigelow. If you get trouble while differentiating between capital and small caps, Lucida would bring justice by presenting simplicity.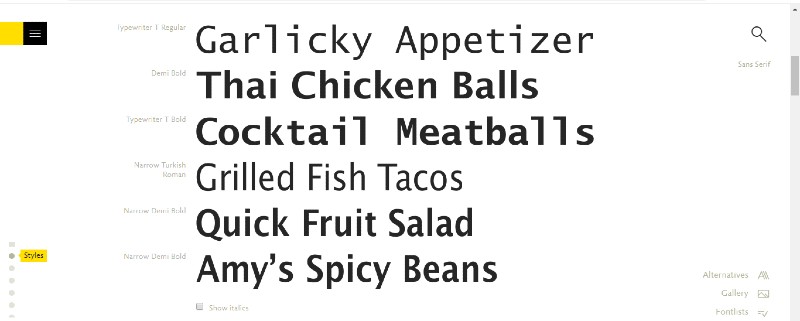 Adelle Serif font is a part of Adelle Superfamily and was designed by Veronika Burian.
This font is available in 7 weights and their italics – thin, regular, semibold, CYR light, CYR bold, CYR extra bold, and heavy.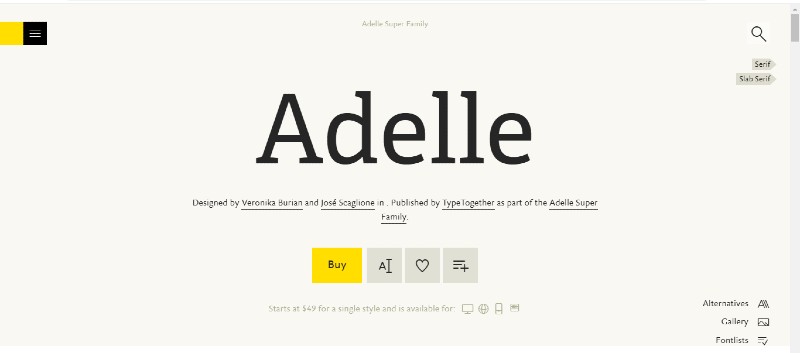 Calluna has been used to incorporate that friendly touch into the texts. This font is perfect for newspaper headlines, logos, and even online blogs. It is available in 5 weights and their italics – light, regular, bold, semibold, and black.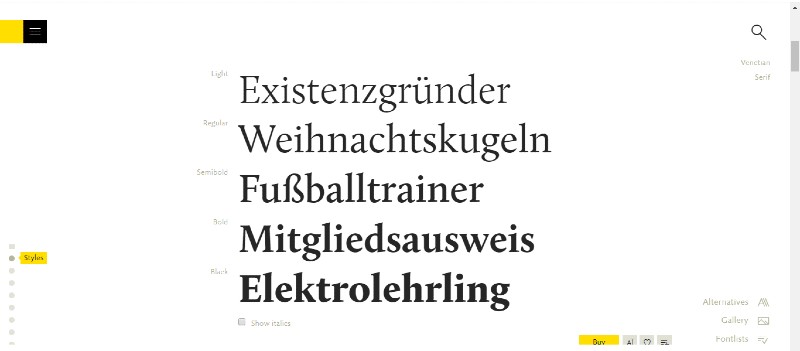 Rockwell font was released in 1934 and since then it has been a fan-favorite because of its stylish design and strong characters. It is available in 3 font weights – roman, bold, and extra bold as well as their italic representations.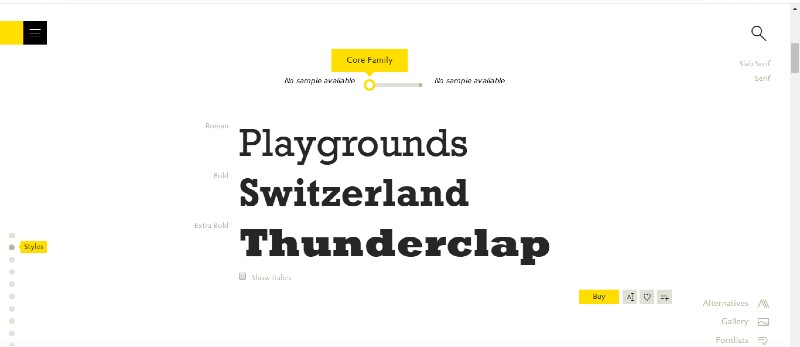 Perfectly distributed curves with elegant design make ITC Charter so popular. It was designed by Matthew Carter in 1993. It is available in numerous font weights such as regular, bold, and black.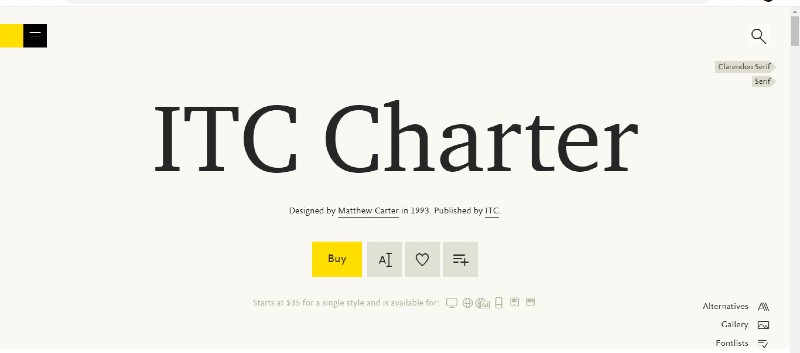 Earlier Courier font was considered a font used by typewriters but now it has been used insignificantly in the modern context. The clarity and simplicity of this font are what make it so stylish.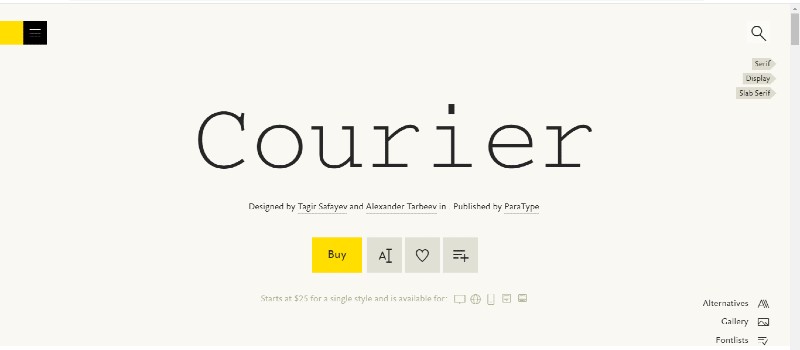 Memphis font can not only be used for technical fields but also it can be considered for other purposes such as logos and packaging. It is available in 7 fonts weights – light, medium, rounded medium, bold, soft rounded bold, extra bold, and round extra bold.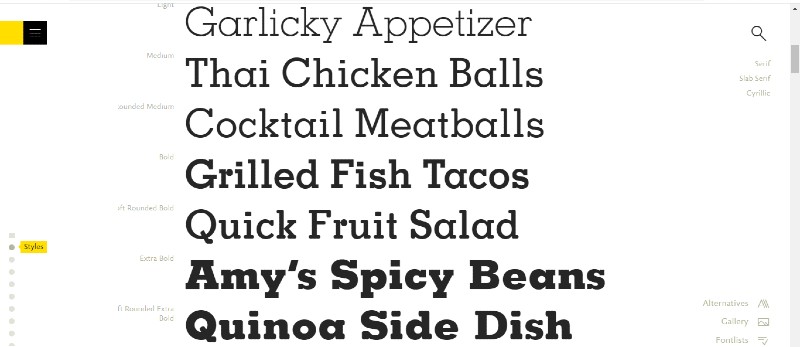 If you go through the structure of this font, you'll recognize that there are many similarities with the Bodoni. The tautness of its curves is what makes it so special amongst its users.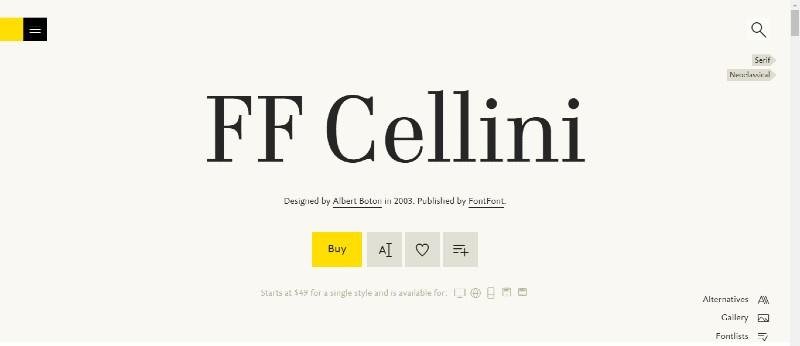 Walbaum is a beautiful and clear font that looks very distinctive as compared to its competitors. If limited font weights are your main concern, you don't have to worry about it while using Walbaum as it offers more than 35 font weights.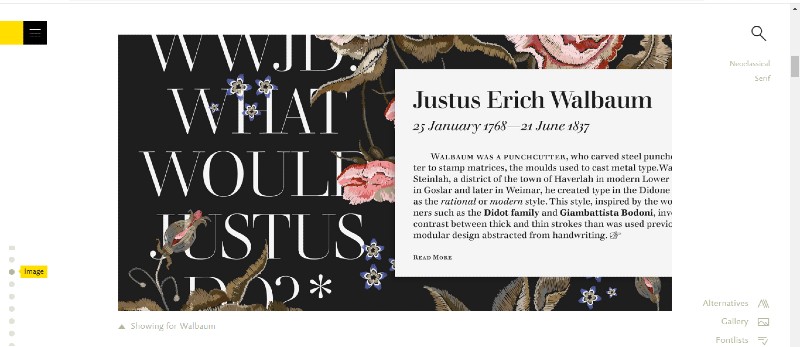 It was designed by Sumner Stone in 1987. This font clearly makes a bold and modern impression on viewers. It is available in 3 font weights – medium, semibold, and bold and their italic representations.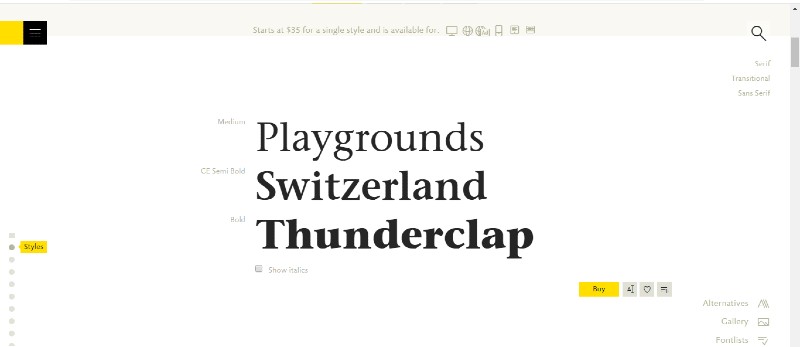 FF Casus is rather new to the Serif Family as it was designed by Eugene Yukechev in 2016. This font would be perfect for magazines and books. Apart from the lightweight, it is also available in 5 other font weights.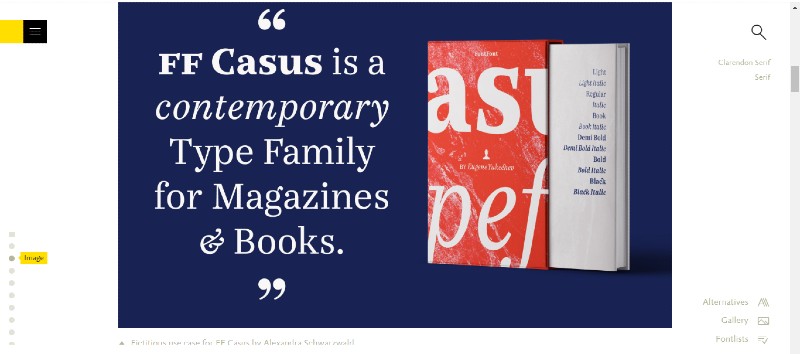 This contemporary typeface font is suitable for corporate and personal layouts. Meta Serif is available in 6 font weights – light, book, medium, bold, extra-bold, and black. From smaller paragraphs to headings, you can use it anywhere you like.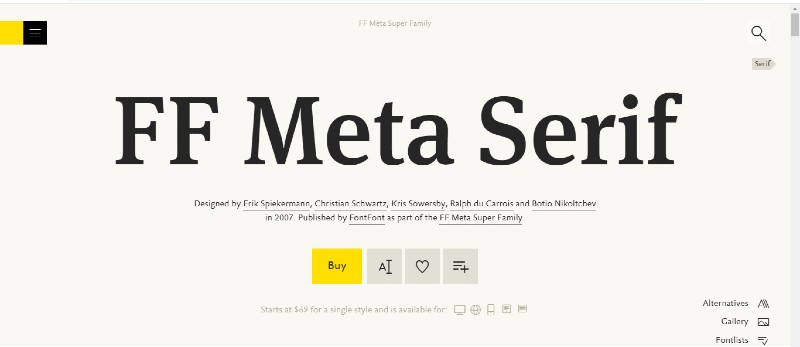 Quatro Slab is the perfect example of how high contrast and bold Serif font can become so popular in just a few years. It was designed by Mark Caneso in 2012 and is available in 5 font weights.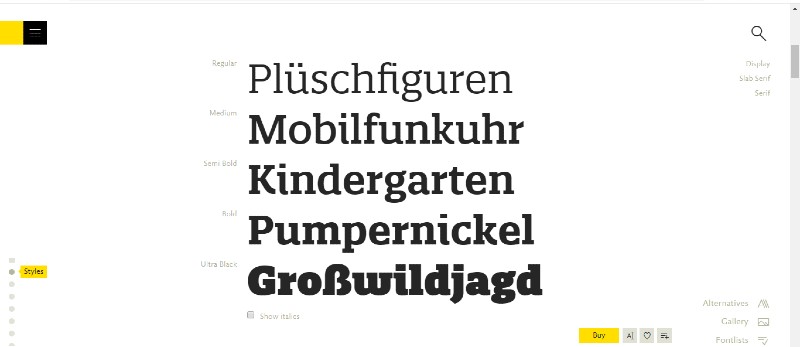 Goudy has been a fan-favorite for display and advertising designs. This font is so stylish and beautiful that it will make your text look attractive. It was designed by Frederic W. Goudy in 1915.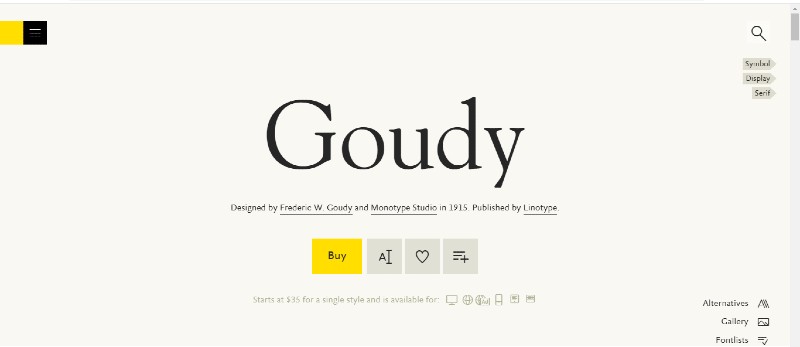 Named after the co-founder of Adobe, Warnock is a part of Adobe family. The simplicity appeal of this font and beautiful characters and numerals make it one of the best serif fonts.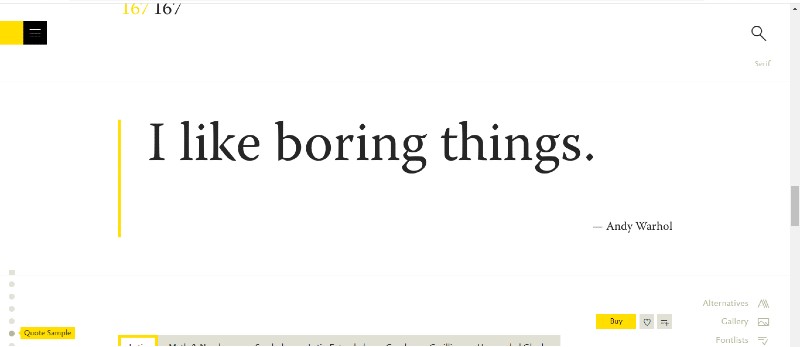 It is, probably, the most latest addition to the list but that doesn't make it any less popular as compared to other fonts. It is designed by Carl Crossgrove in 2019 and is known for its stylish and clear text.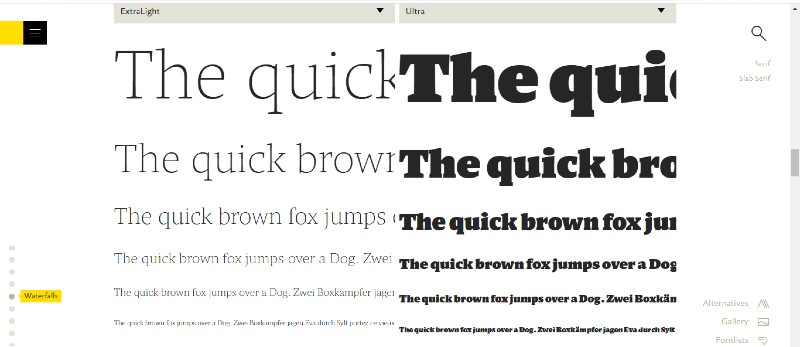 Designed by Mark Simonson in 2011, Bookmania is one of the best Serif fonts available for Logos designing. It is a part of the Bookmania font family. The best part of this font is the curvy edges on its alphabets.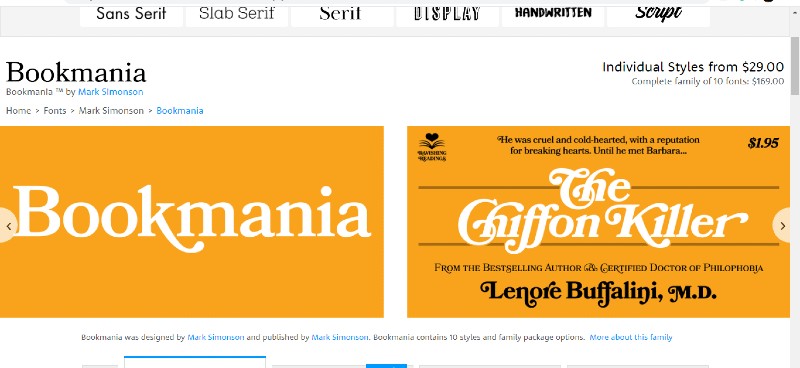 The spacing between the letters is so exquisite, Harbour is best for magazines and headlines. Designed by Gareth Hague in 1998, its high contrast nature is available in 3 font weights – light, medium, and bold.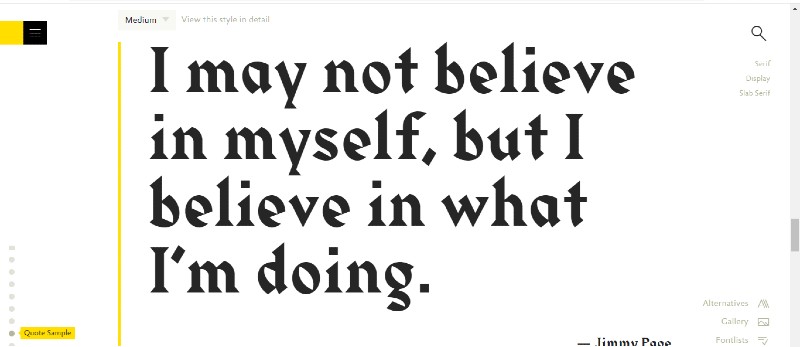 Designed in the early part of the 20th century, Perpetua is available in 3 font weights – light, roman, and bold. You'll get a feeling of old old engravings that would be perfect for posters and packaging materials.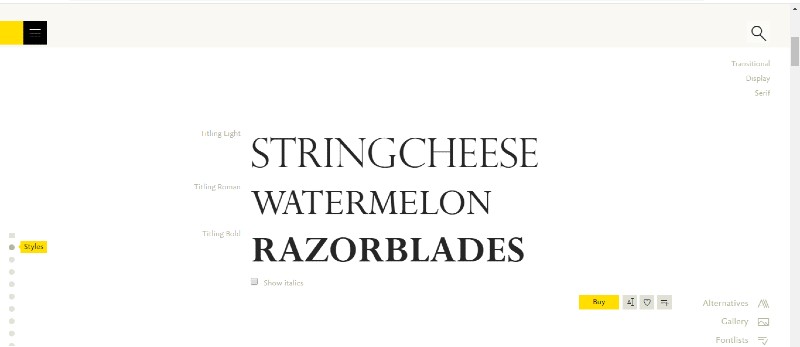 FF Absara font was designed to make the right balance between the old and new worlds. It was designed by Xavier Dupre in 2004. It was selected for a Certificate of Excellence in 2005.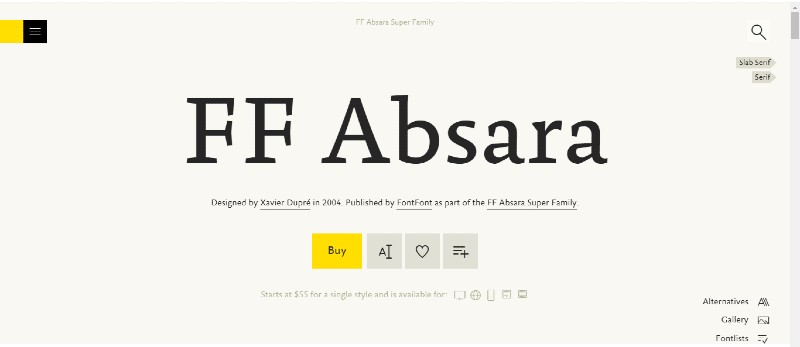 Designed by Morten Rostgaard Olsen in 2001, FF Olsen was created for small texts. The best quality of this design is that it looks like a merger of Sans and Serif that could be a perfect opportunity for designers to design logos.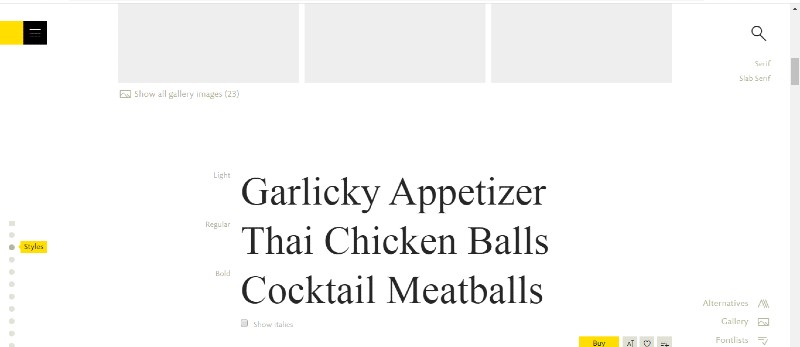 The font style gives an impression of you or your brand's personality. So, it becomes important for you to choose the right Serif font.
Don't miss these font collections