Rabbit was an undisputed king of the video-sharing platform but since its closure, many people are looking for the best rabbit alternatives in the market.
Rabbit allowed its users to watch content and interact with their friends and families at the same time. Due to lack of funding, Rabbit was sold to Kast, who could not perform as efficiently as Rabbit could.
However, there are a number of platforms available to co-stream videos with your friends.
If you are having trouble co-watching content with your friends and families and are looking for the features that once Rabbit had, we have composed a genuine list of Best Rabbit alternatives:
Platform Like Rabbit for Co-Streaming Videos
If we are talking about streaming services, we cannot forget the king of content – Netflix.
Netflix has come up with its own video sharing platform that lets you watch the content together with your loved ones in synchronized video playback.
It is only dedicated to Netflix but you really cannot complain about that. An option of group chat supports emojis, GIFs that lets you interact with one another.
Netflix Party is one of the best Rabbit alternatives for co streaming videos.
How it works:
Install Netflix party by adding the chrome extension
Open a video on Netflix
Create your party by sharing the party URL
Join the party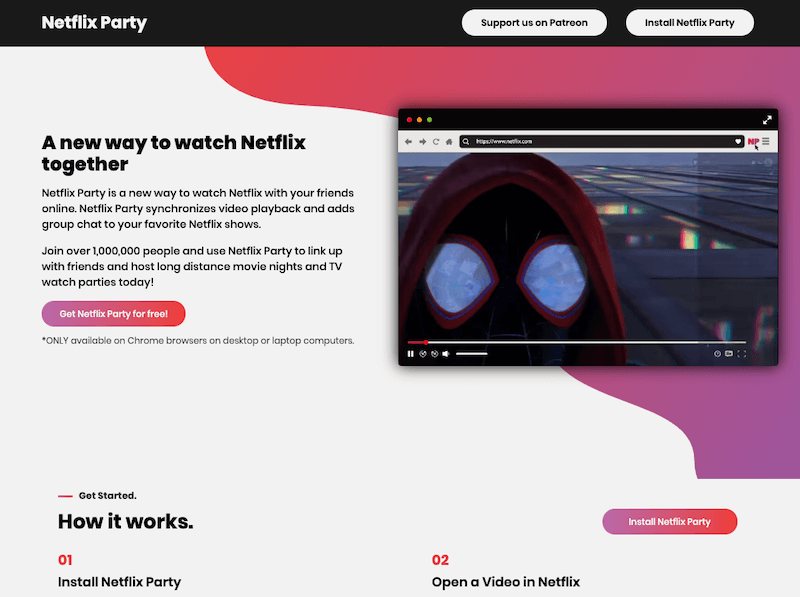 The proprietary technology of MetaStream provides a superior live synchronization playback. It is 3rd on our list because of the following reasons:
Zero-latency
Video queuing
Quick user management
Supports major streaming services
You can access Netflix, amazon prime, youtube and various other platforms from MetaStream. It allows you to chat with your friends or family but does not support webcam and audio communication.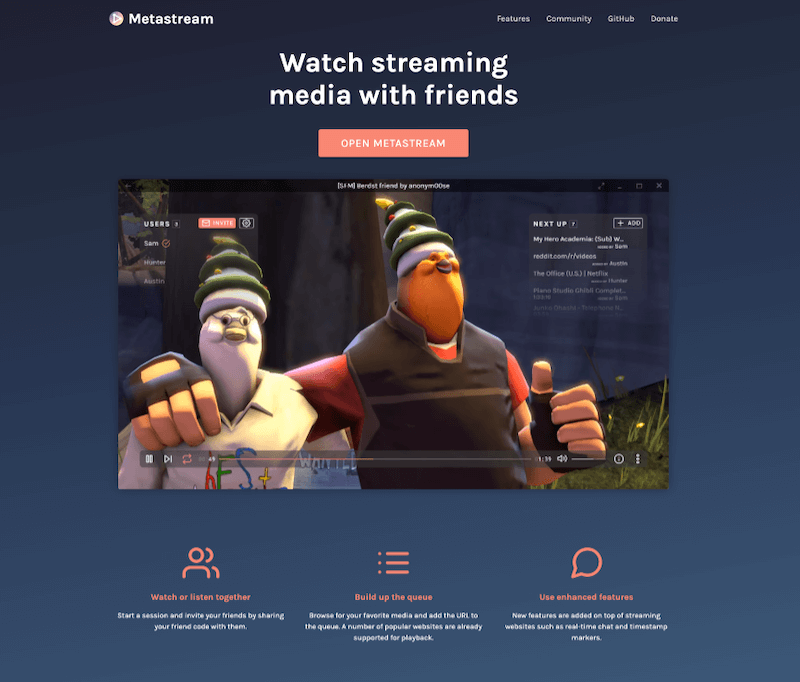 Kosmi has reinvented the digital hangout platform as it does not require any signup or installation. You can share your room by using a URL or publish it in public lobby.
You can enjoy the following benefits while using Kosmi as your video-sharing platform:
Supports various platforms such as Netflix, Amazon Prime, YouTube, etc.
You can communicate through webcam or microphone
A virtual card table for playing any card game
The streaming is not limited to these platforms, you can play local video files with your friends.
So, if you are looking for platforms like Rabbit, Kosmi is a great option for you.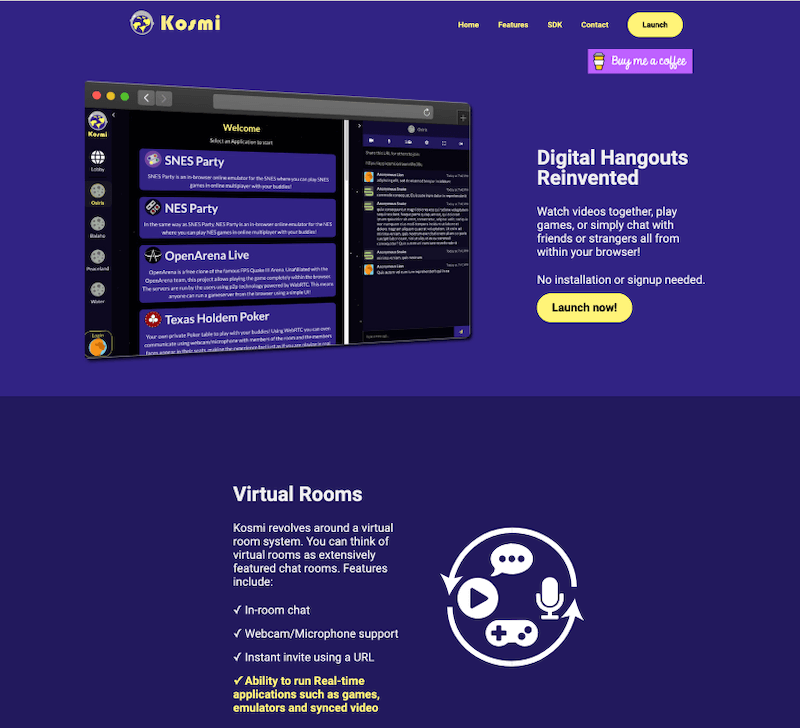 A synchronized player for video and audio, Watch2gether allows you to watch various types of content together with your friends.
You can take advantage of the content from YouTube, Vimeo, Dailymotion, and even Soundcloud.
Unlike any other alternative, it allows all users to search for a video and play it. Watch2gether provides you webcam support as well as a platform to build a playlist out of the content.
Watch2gether can be used by following these steps:
Create a room that requires no registration
Share your link via email or social media
Watch it with your friends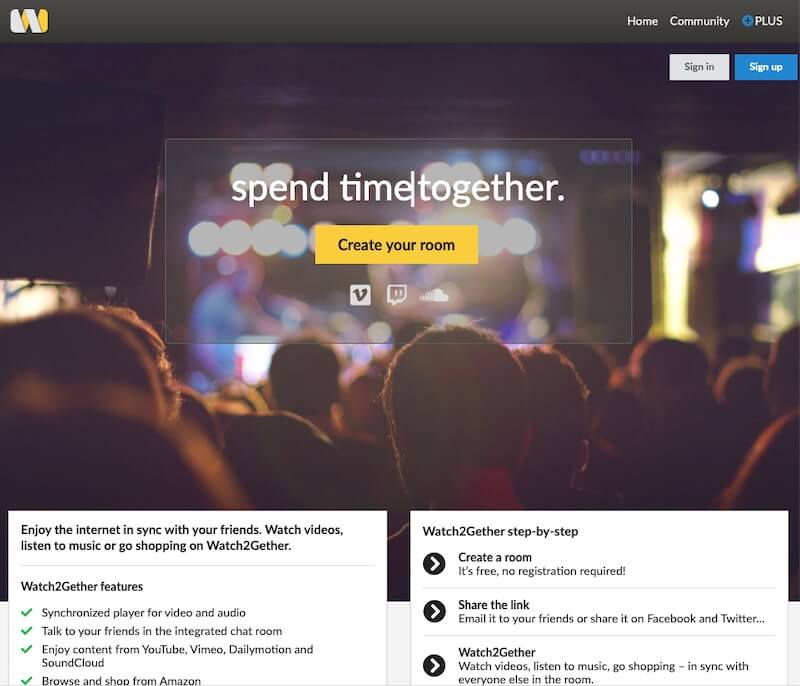 Another video sharing platform that lets you create public or private chat rooms. You cannot use third-party platforms such as Netflix or Hulu but you can stream Youtube, Dailymotion, Vimeo, and SoundCloud.
Just like Watch2gether, it allows every user in the room to add videos to the playlist and if you are confused regarding which video to choose from, you can take advantage of the voting option available.
The chat system includes standard features for communicating with your friends. An easy to use interface that does not require any signup makes it one of the best alternatives available for Rabbit.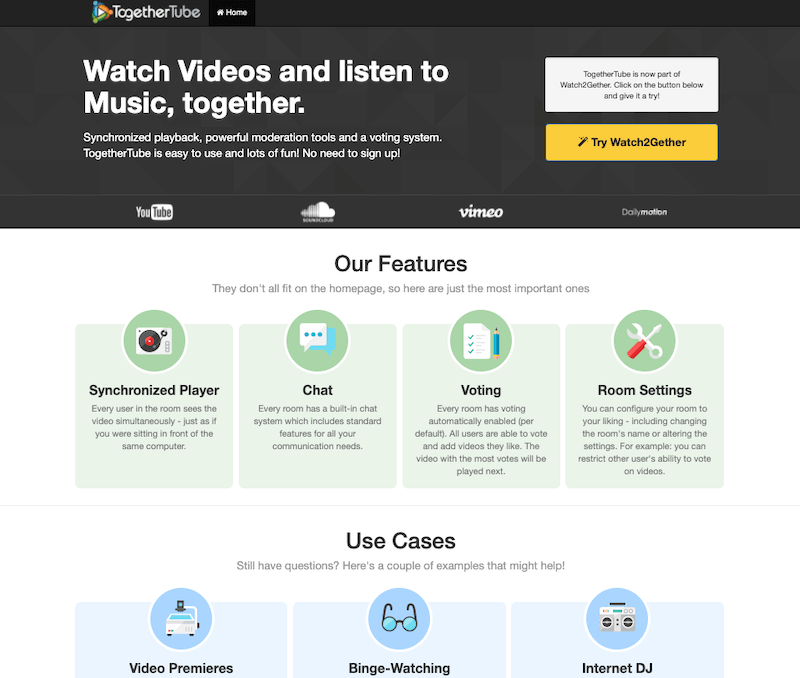 Rave is a video streaming platform that is available for mobile phones that works really great. Rave allows you to watch content from Netflix, YouTube, Dailymotion, Vimeo, and Google Drive together with your friends.
While video sharing, you can take advantage of voice chat and text but cannot perform a video chat. The syncing is really amazing and won't give you any hassle.
If you are a music lover and like to party with your friends, wait for its best feature. It lets you sync your music with other smartphones that leads to a powerful speaker.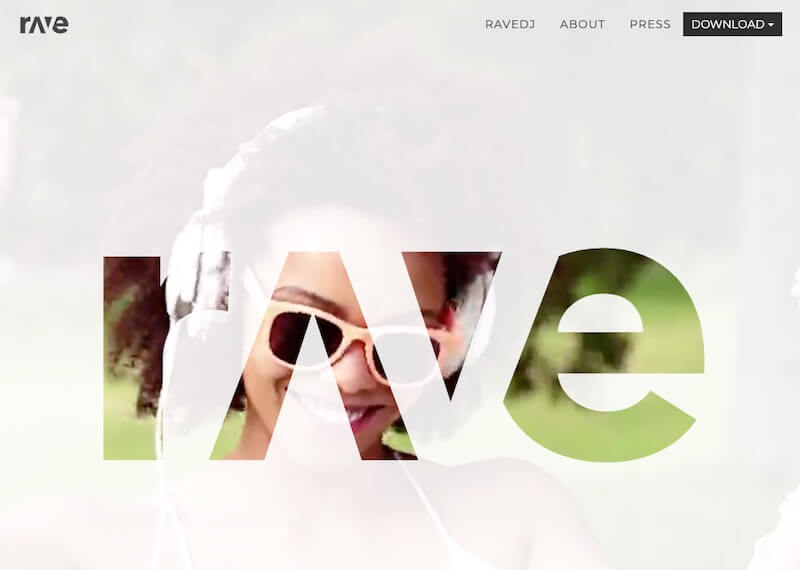 With great quality synchronization, My Circle TV lets stream together with your friends from various popular free video sites. It has integrated platforms such as Youtube, Vimeo, Dailymotion, etc.
A pretty easy interface that does not require any signup or account. You can play videos on the website by creating a room and sending URL to your friends. For uploading a video, you will need myCloud rather than Google Drive or Dropbox.
Apart from movies, you can listen to music as well. For communication, you will have text support that will provide emojis. While using My Circle TV, you won't have access to a webcam or audio communication.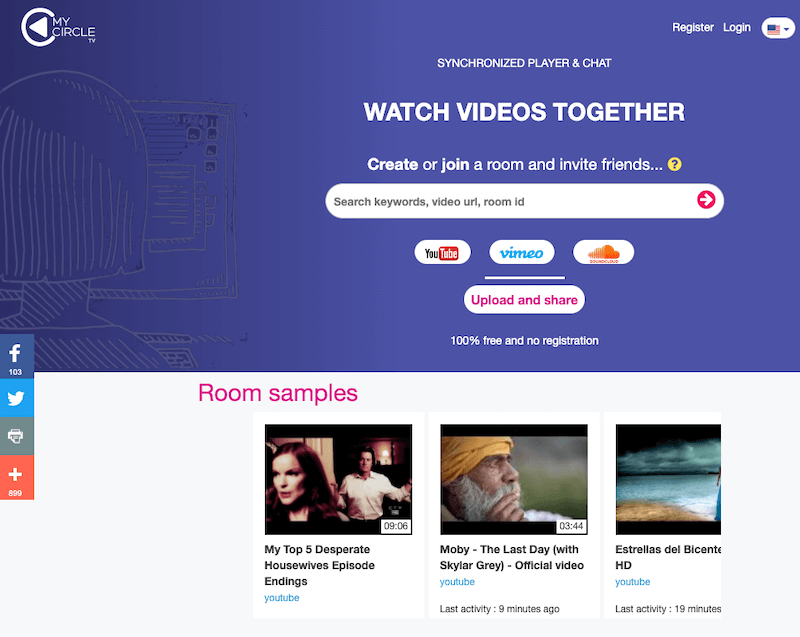 Initially designed as a game streaming platform, Parsec is certainly more than that. Parsec supports multiplayer game streaming, that is one of the reasons why you won't face any latency issues.
You can stream video content as well as listen to music with your friends. Just like any other platform, you can invite your friends to watch the content with you. The other members in the private room can't control the playlist.
In terms of synced playback, Parsec is a good alternative to Rabbit.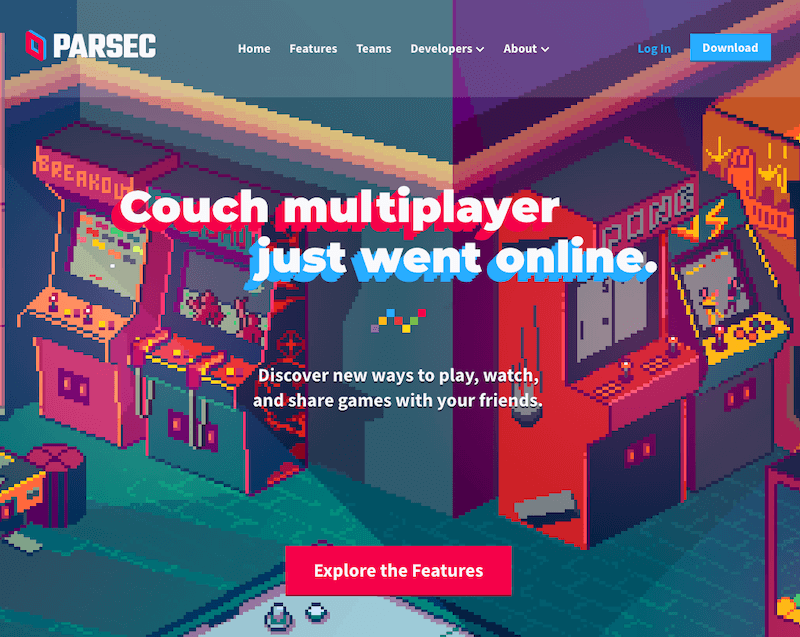 Airtime is identical to Rave as it also serves as a mobile app that is available for android and iOS. Airtime will provide you both public as well as private rooms for conversation and streaming.
Benefits of Airtime:
You can watch videos as well as music together with your friends
It supports audio interactivity
It supports up to 10 members in a room
A smooth playback synchronization
In the group chat, you can use animated stickers, photos, and short video clips.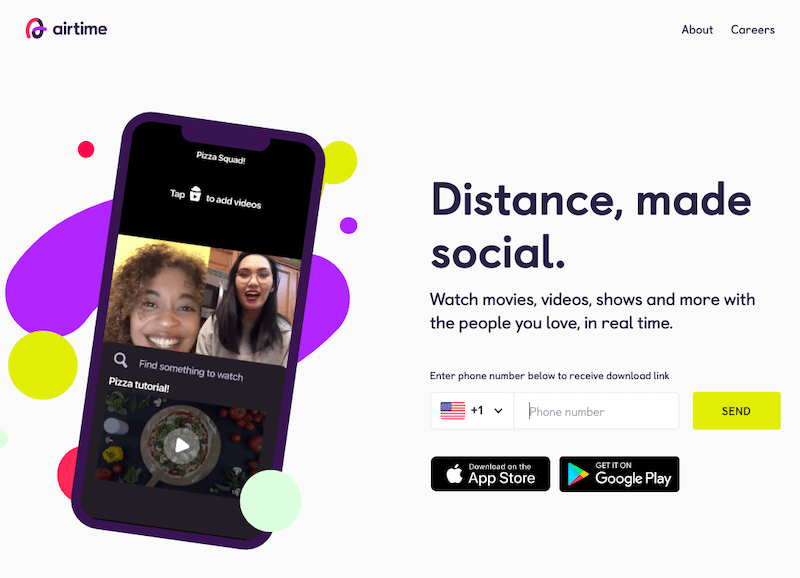 Youtube is one of the hottest video streaming service providers in the world. You won't get bored because of the lack of content available on youtube. Sharetube is solely designed to stream Youtube videos with your friends.
A very simple platform that allows you to create a room without any signup and share the URL so that you and your friends can watch videos together.
Sharetube does a pretty good job in synchronizing videos and also supports group chat for communication.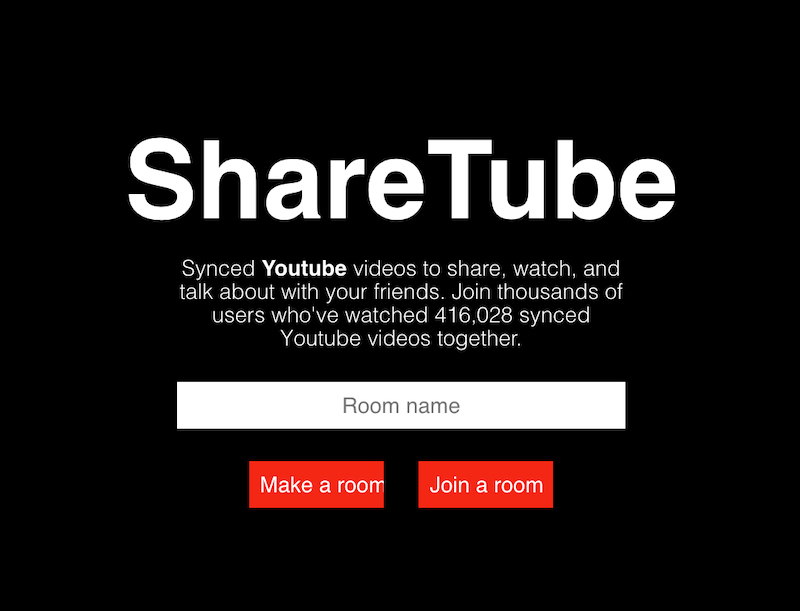 &Chill is a great platform that lets you stream videos and share links easily. To use &Chill, you don't have to register or pay anywhere. You can select a private room or can stream videos with strangers in a public room.
Benefits of &Chill:
On-screen chat
Video queuing
Major streaming services
Unlike Rabbit, it does not support webcam or audio communication and you cannot use the downloaded content on your computer.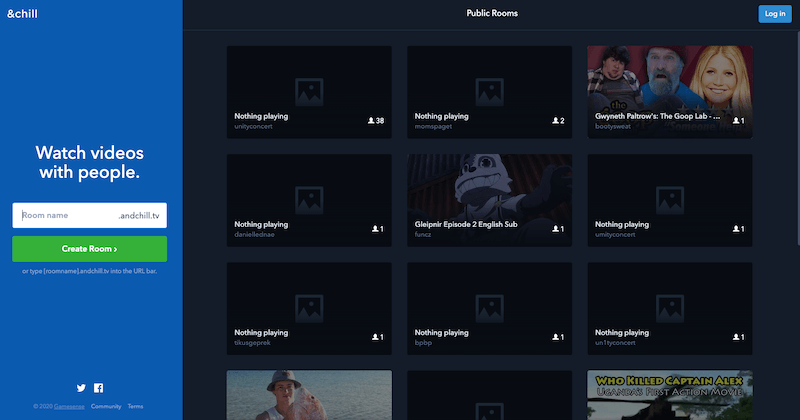 We have all seen the rise of Anime lately. Death Note and Dragon Ball are some of the anime series that is certainly on the top list of most of the people.
AnimeParty is dedicated to the anime lovers so that they can enjoy their favorite anime videos with their friends. For interaction between the streaming, AnimeParty has provided a group chat feature.
As soon as you make an account, you can share your room with your friends and choose content from its library. You will not complain about any synchronization issues while using AnimeParty.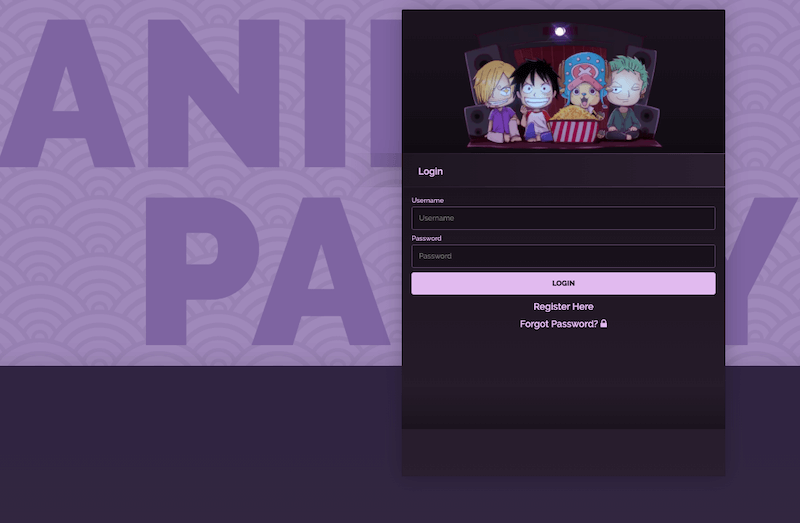 If you are looking for a perfect real-time video sharing platform that lets you stream the best content with your loved ones, we have found it – TwoSeven.
TwoSeven is on top of our list due to the following reasons:
Live reaction using a webcam and live chat
Supports Maximum video streaming services
Experience without any Latency
The best streaming services such as Netflix, Hulu, Amazon Prime, and Youtube are supported by TwoSeven. A simple user-interface that offers a chrome extension should be the best alternative available for Rabbit.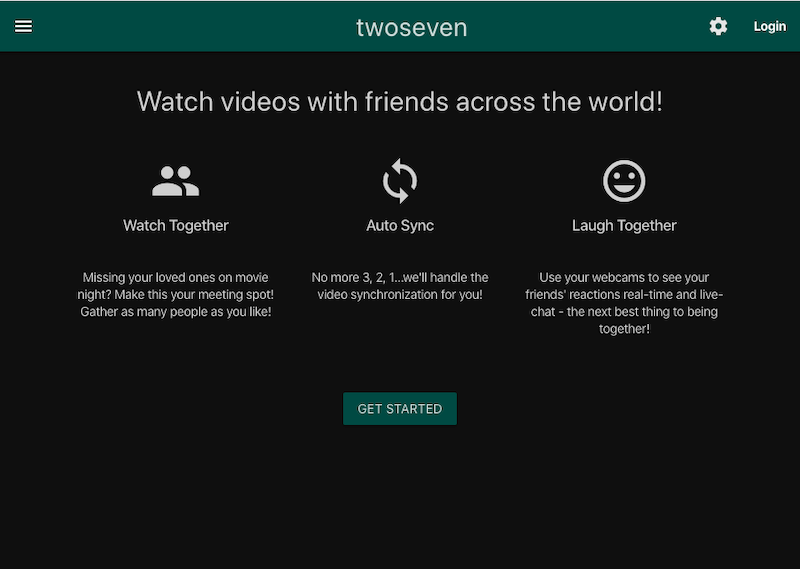 Syncplay is a software that needs to be downloaded on you as well as your friend's laptop or computer. It allows you to play the downloaded content on your computer.
It is not restricted to just movies, you can play music with your friends too. It does not provide any interactive features such as video or audio chat but you will not criticize Syncplay due to its synchronizing abilities.
It is a very simple program that is available for Windows and macOS.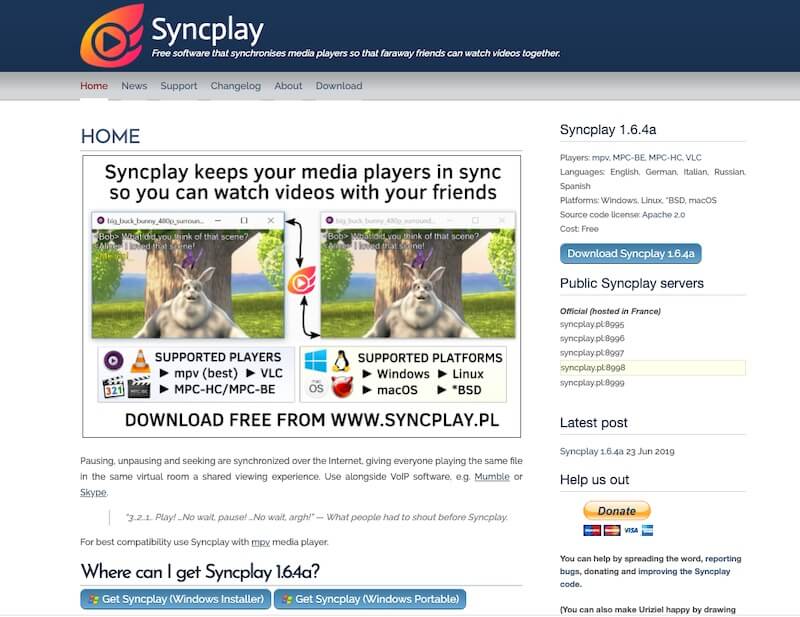 Invited is a very handy Rabbit alternative that you can use to watch together with your friends. You can use this software to watch movies, TV shows, anime together.
You can use it to listen to music together as well. How about listing to a romantic song together with your partner while you both are at a separate place? Invited will make it easier for you.
It is a very simple and easy-to-use software, you can simply log in to the site, create your room, and get started.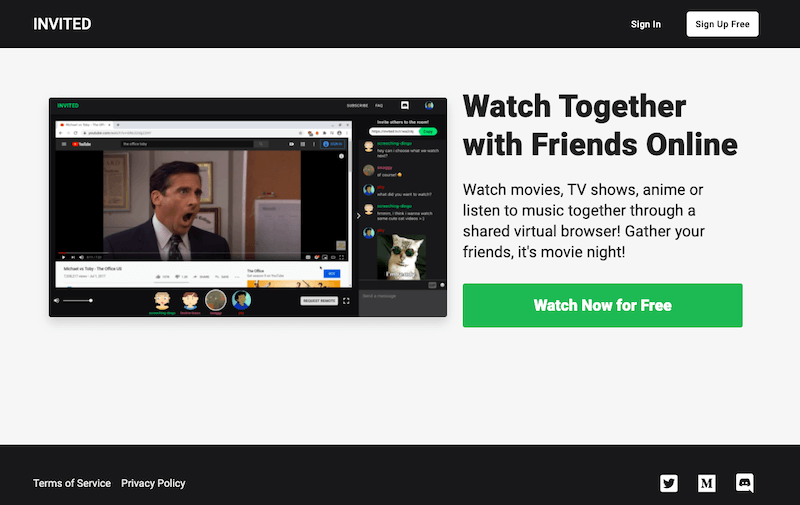 We hope the above-mentioned list brings your dream of co-watching to come true so that you can enjoy streaming from a long distance with your loved ones that will give you an experience of sharing the same room.