Your search for the best places to promote a podcast ends here. Here we bring you a list of the 10 best places to promote a podcast.
Podcast, comparatively, is quite a new thing for almost everyone around the world. For podcasts to become a household thing and a priority, like Facebook, the time hasn't come yet.
That said so, podcasts are becoming famous frantically. Many famous bloggers, social media influencers, artists, professionals, and so on are realizing the need for the podcast and their future profits.
People are shifting slowly towards podcasts. They are not just informative but are fun and interesting too. People listen to podcasts on their way to work, while getting ready for a long day, on trips, on weekends, and also during working out.
Before we talk about the promotion of your podcast, you can have a look at this article about the best places to host a podcast that will help you around the process of creating a podcast.
So how do you promote your podcast? Where do people search podcasts for? What you've been missing?
Yes, your podcast's website will definitely be helpful, but will not be all that you require. You need popular platforms to promote your podcasts. Here is the list of the 10 best places to promote a podcast on.
01

. Apple Podcast
Previously known as iTunes Podcasts, Apple Podcast is one of the most used and famous podcasts and music listening app of all time.
Apple Podcasts has the largest active directory of podcasts in the world. Also, Apple Podcasts has a user base of around 160 million to 200 million active podcast listeners per month.
You have to get your podcast approved on Apple Podcast before getting it published. Once you have your podcasts approved and listed on Apple Music, it will immediately show up on your iTunes podcast page.
Apple Music allows users to choose and listen to their favorite categories or type of podcasts. Users can also subscribe and list out their favorite podcasts.
02

. Spotify Podcasts
A name that needs no introduction in the world of digital music and podcasts, Spotify is a must for all kinds of podcasts and podcasters.
A user base of over 220 million active users and over 100 million premium users, Spotify is a favorite of podcast lovers. Also, the news is that Spotify is developing a separate Spotify platform for podcasters.
Using Spotify, you can create your account and upload your podcast episodes. The uploaded episodes will be available for existing users straightaway.
The reasons for the popularity of this platform is pretty obvious. The ease of use, the in-depth analysis, and critically viewing of podcasts makes this platform a great choice to promote your podcast on.
03

. iHeartRadio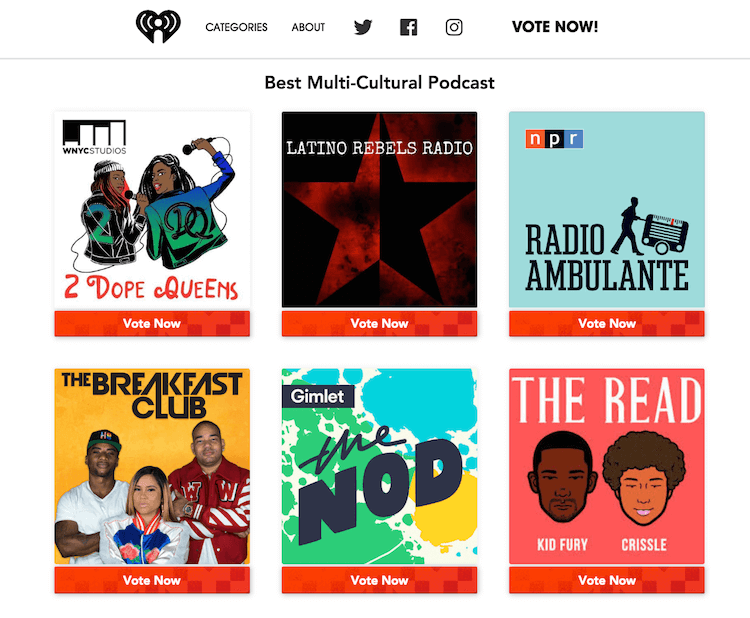 Founded back in 2008, iHeartRadio is one of the most famous and widely listened to online radio in the world.
Along with the 850 iHeartRadio radio stations across the United States and a complete music recommender system, iHeartRadio is massively popular for its podcasts publishing service.
With over 250,000 podcasts, iHeartRadio, along with Apple Music and Spotify, is one of the most listened to podcast platform in the world. Its availability across more than 250 platforms and on over 2,000 devices, iHeartRadio's reach is unparalleled.
iHearRadio offers more than 750 original podcasts show, including some famous shows such as "Stuff You Should Know", "Disgraceland" and "Life Will Be The Death Of Me".
04

. Social Media Platforms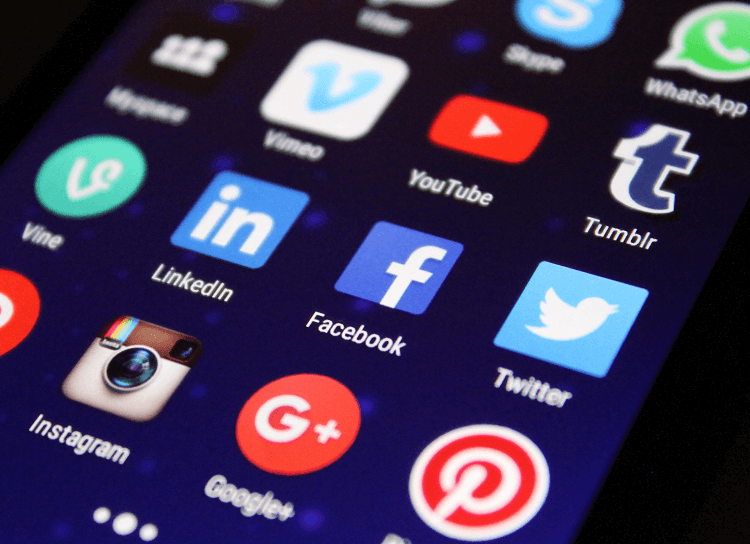 Modern-day advertising and promotions are useless and incomplete without social media promotions.
And especially for podcasters and influencers, what could be easier than sharing images & stories, and getting it easily available on everyone's mobile phones.
Platforms like Facebook, Instagram, Twitter, LinkedIn, and Pinterest are used by billions of people around the world. Getting a cheap advertisement running on social media platforms and getting the promotion of your podcast shared costs almost nothing.
You can invite your friends to follow, you can share your banners and posts, engage a lot of similar audiences and can even get quick comments on your podcasts.   
As social media is a big part of our lives and businesses these days, you can make use of the top social platforms to grow your audience for your podcast.
05

. YouTube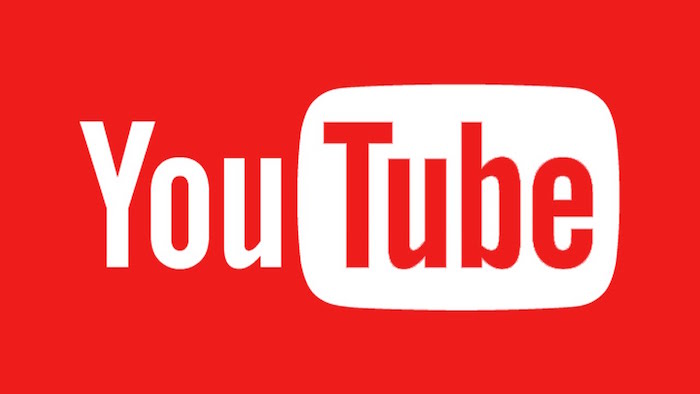 YouTube might sound like an alien thing for podcasts and podcasters, but it is not. YouTube has been used by hundreds of thousands of podcasters across the globe to promote their podcast.
YouTubers and podcasters are coming together in this unique next-generation compilation. Podcasters are getting their podcasts converted into simple audio-with-image videos and getting them published on YouTube.
YouTube has its own loyal audience and has become a go-to choice for billions of people around the world. Podcasters are slowly making a mark for themselves on YouTube will definitely make YouTube's first choice for podcaster very soon.
06

. Google Podcast
Google Podcast was launched back in 2018 and is specially designed and maintained as a podcast directory for Android and Google Smart devices.
Users can explore and listen to podcasts from all around the world. Google Podcasts, unlike others, allows you to download and subscribe to podcasters and podcast shows for free.
Another interesting feature of this service is that you can run the Google Podcast on many different platforms simultaneously. Pausing the podcast at one device will result in pausing it on all the devices.
Additionally, there are other features available such as customizing your list of podcasts, getting recommendations, and incorporated the use of Google Assistant.
07

. PodcastLand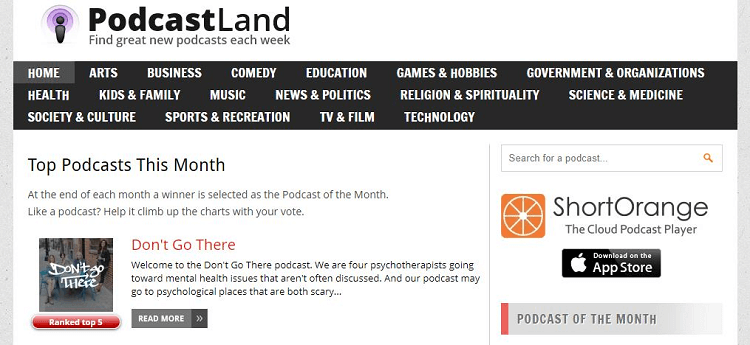 Another very famous platform for promoting and publishing podcasts, PodcastLand, is all about newbies podcasters.
The sole purpose of creating and developing PodcastLand was to offer emerging podcasters a platform to publish their podcasts and offer podcast lovers something new to listen to.
PodcastLand offers a new podcast every week and has a long list of podcasting categories to search podcasts from, such as Comedy, Education, Technology, Music, and Arts.
For newbie podcasters, this is the perfect place to get started in the emerging podcast world.
08

. Blubrry
Blubrry is a name quite popular among the podcasting community and podcasters all around the world. Blubrry is an online podcaster community and directory.
Blubrry offers podcasters to earn money, get detailed audience analysis, and allows them to host their podcasts.
The platform is based on WordPress and integrated with PowerPress so that you don't have to go to another website for publishing your podcasts.
The platform allows you to create, subscribe, and share podcasts, as well as offers complete phone customer support.
09

. TuneIn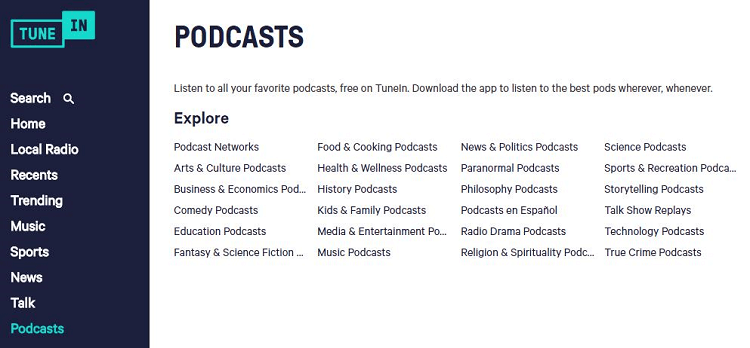 TuneIn is a platform widely popular for being home to more than 120,000+ radio stations. Nowadays, the brand has expanded itself in the field of music shows and podcasts, as well.
TuneIn hosts tens of thousands of active podcasts shows and has over 80 million monthly active users.
Another very intriguing feature of TuneIn is the simple UI it offers, which makes it even easier to access podcasts.
10

. SoundCloud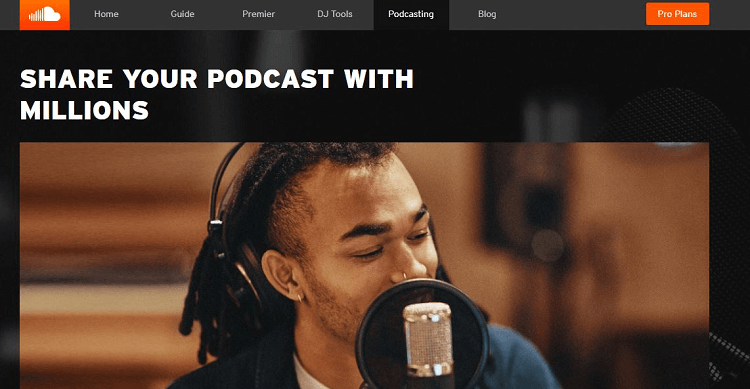 SoundCloud is another very popular digital music distribution platform that has been investing heavily in establishing its podcasting service. The platform is working heavily on improving their record and share podcasts service.
Almost every month, SoundCloud reaches about 170 million users. The uploading of podcasts is very easy and takes very little time.
SoundCloud provides some of the easiest to implement advertising methods and offers extensive statistics of your podcasts.
Conclusion
The list of the best places to promote a podcast end here. Although podcasts are still quite a new thing in the digital world, the above-mentioned platforms are attracting a lot of eyeballs in the recent few years.
Got any other name that should've been on this list? Do let us know in the comments section below.