Everyone needs inspiration, and especially if you are in any kind of creative field you will need it more often than others.
Exploring other people's work, adopting the logic and style from the professionals makes the process easier while starting any new assignments. Having understood the basic patterns and best practices, it becomes easier to create something better.
There are many places where you can turn up to find inspiration for your assignments. It starts with your competitor site or project and understand the kind of word they are doing so that you can create something better.

Visual Graphic Inspirations
---
Pinterest
When we talk about graphics and visual inspiration, you can't complete the list without Pinterest.
For all kinds of visual creatives, one of the best tools for inspiration is Pinterest where you can collect many interesting works, divided into different categories for an easier search.
Though Pinterest started as a social media platform for the creatives, it has become to top search engine for visual creative works.
Pinterest drives millions of traffic every month, so it is undoubtedly one of the best source of traffic as well.
We have already written a detailed article about Pinterest SEO where you will learn how to optimize your work for maximum visibility on Pinterest.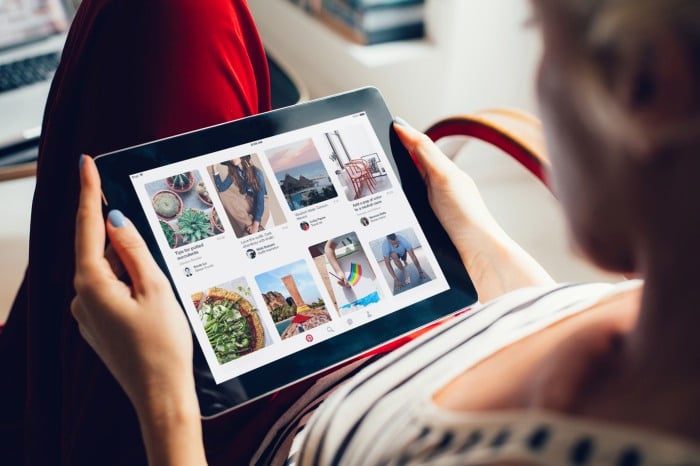 Behance
Behance is another great resource for graphic designers. If you are working on a new project, you can share the prototype with the community to create a buzz about your product.
It is also a great source of traffic for the creatives to drive traffic to a new project.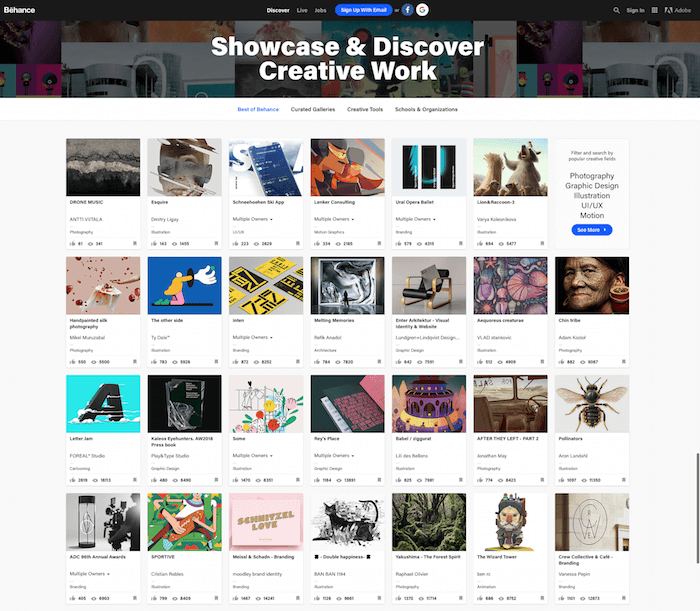 Dribbble
Dribbble is another great community of designers. Be it graphic design or web design, you will find amazing like-minded creatives to appreciate your work or guide you.
If you have created something new, don't forget to share it on Dribbble and get more eyeballs.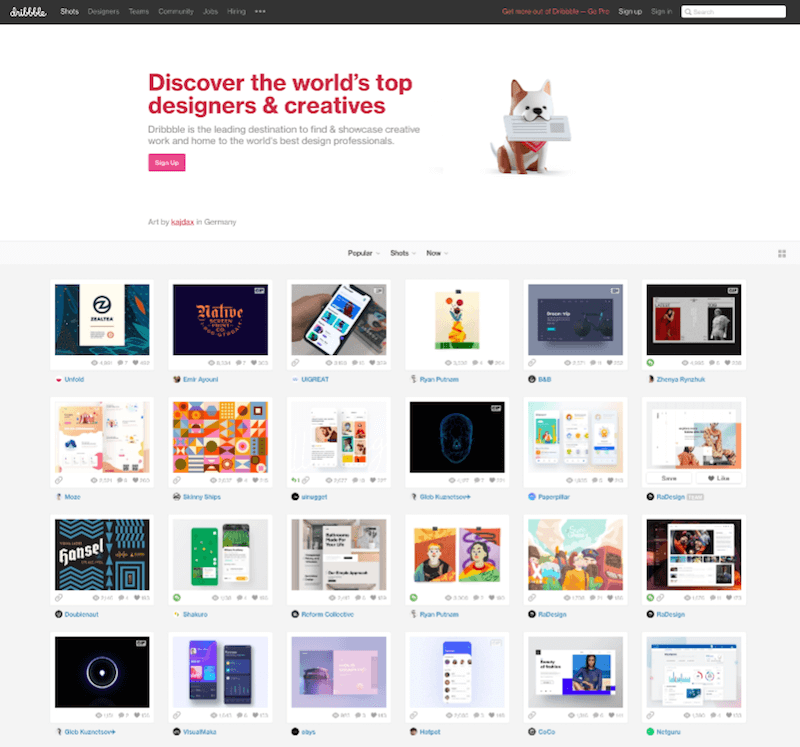 Best Writing Inspirations
---
Read Editorials
Reading editorials of popular news magazines is a great way to enhance your writing skills. You need to give attention to details, the way they structure a sentence, the way they move within the topic is a nice way to learn to write better.
Blog Writing
If you are a newbie blogger and want to enhance your writing skills, find the popular writers in your niche and learn from them.
There are a number of amazing sources to find writing tips such as Copyblogger, Smart Blogger, etc.
Also, make sure to use tools like Grammarly to write correct English. This tool will handhold you while you write your blog post and help you to fix the grammar and spelling errors.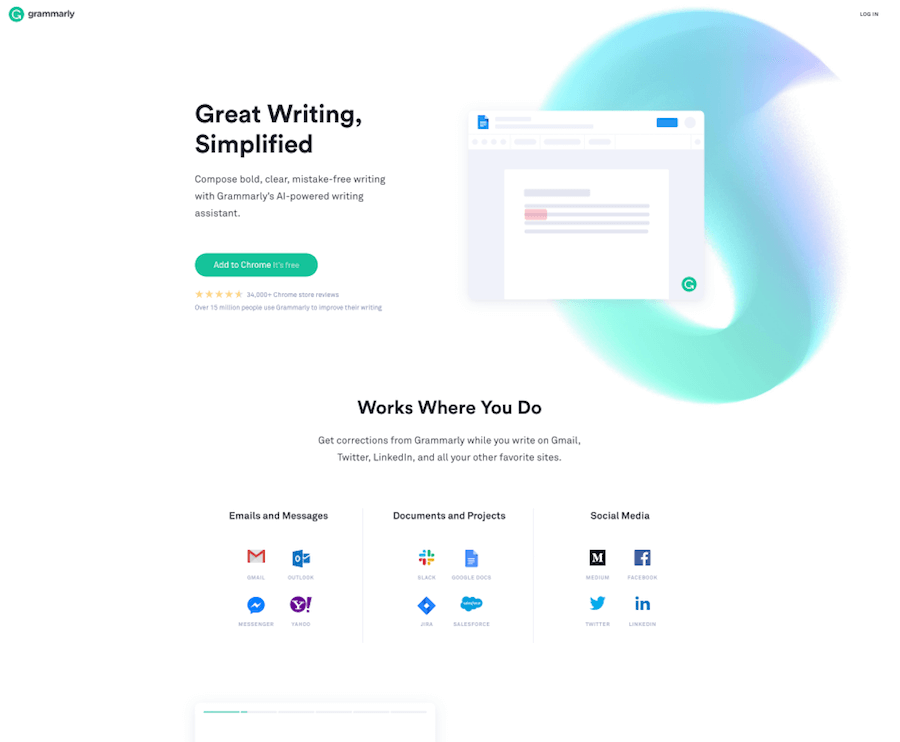 Resume Writing
If you are planning to apply for new jobs, it is important to have a professional resume that is well written because it is going to create the first impression about you.
So, don't be in a hurry. Spend some time while creating your resume and make sure that you have the best possible resume.
Here you can find some resume templates created for different jobs.
If you are clueless about creating a professional looking resume, follow this link resumewriters com reviews, where a professional writer can assist you in writing your resume.

Join WritersDigest
WritersDigest is a site all about writing skills. If you wish to read and improve your writing skills, you can join the WritersDigest community and be active to learn from the best in the business.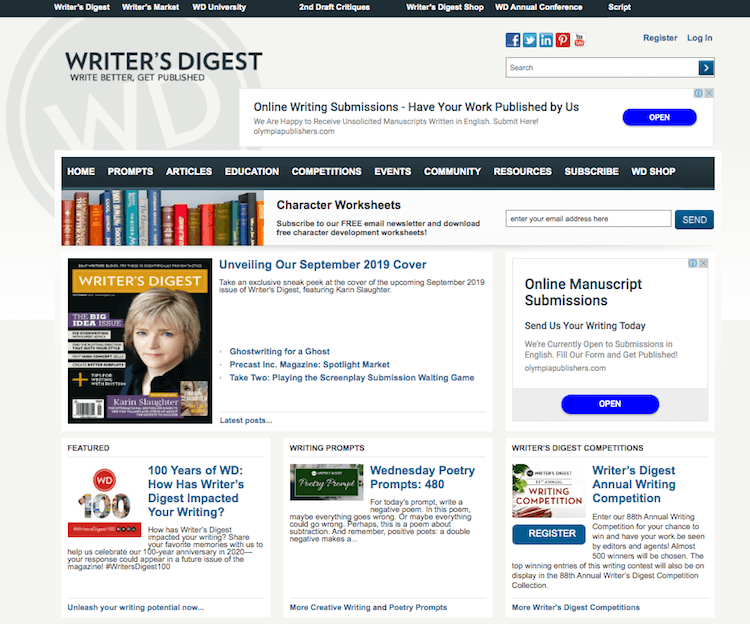 Use social media
Do not focus your attention just on the websites of designers for design and writing inspiration. There are great writeups on social media sites as well. You just need to find the right groups for inspiration.
Instagram is a great source for creative designers to find design inspirations. You can find posts by writing hashtags, for example, #designideas, #bestdesign, #webdesign, #website, etc.

Final Word
In general, always look for fresh ideas. The more you think about solving a problem, the more solutions your brain finds.
And it is obvious that the more experienced you are, the more ideas you are likely to have. The crucial point is that it is not just to accumulate them, but also to use them regularly in practice.