Best lightroom presets collection, these preset will help you to make your photography stand out and save a lot of your time.
As far as designers are concerned, the correct set of Lightroom presets are indeed time savers.
With these presets, you can retouch portraits, enhance collages, optimize HDR photos, and can even add retro effects! Hence they play a great part in photo editing.
Here are the splendid lightroom presets given below.
Clean Edit Portrait Workflow: Lightroom Presets for Portraits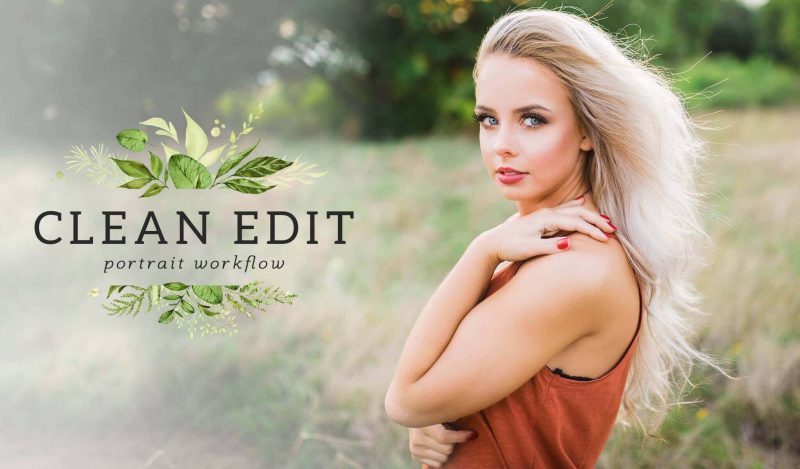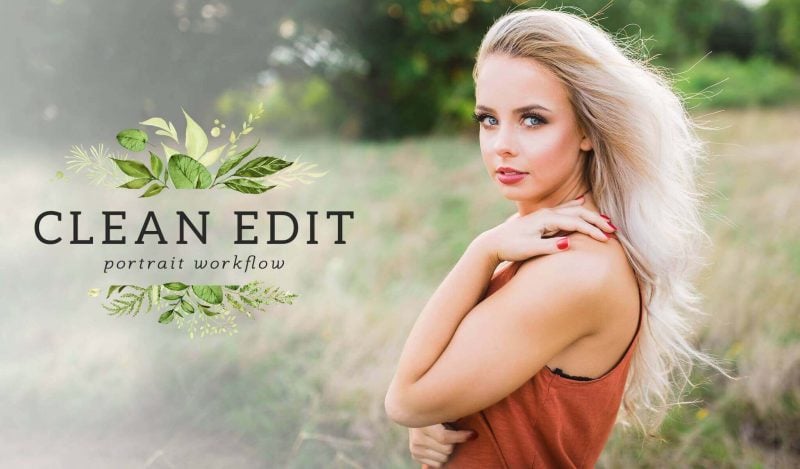 This product is designed exclusively for portraits. Around 35 of the best Lightroom presets for portraits have been made available here.
And 25 essential portrait brushes which include highlights recovery, lift shadows, and denoise and many more features that make the product worth a try.
You may easily download the product here.
Pretty Film: Noir Collection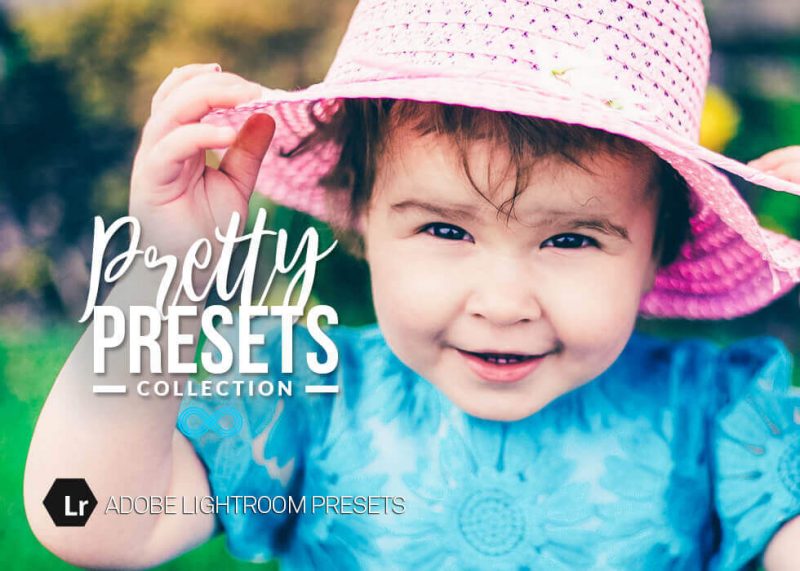 These are black and white lightroom presets ideal for just any occasion. This subtle but useful collection won't fail to add true emotions to your pictures.
Moody shadows, subtle matte, and rich dramatic edits are some of the highlighting features of the Lightroom preset.
Duotone Collection Lightroom Presets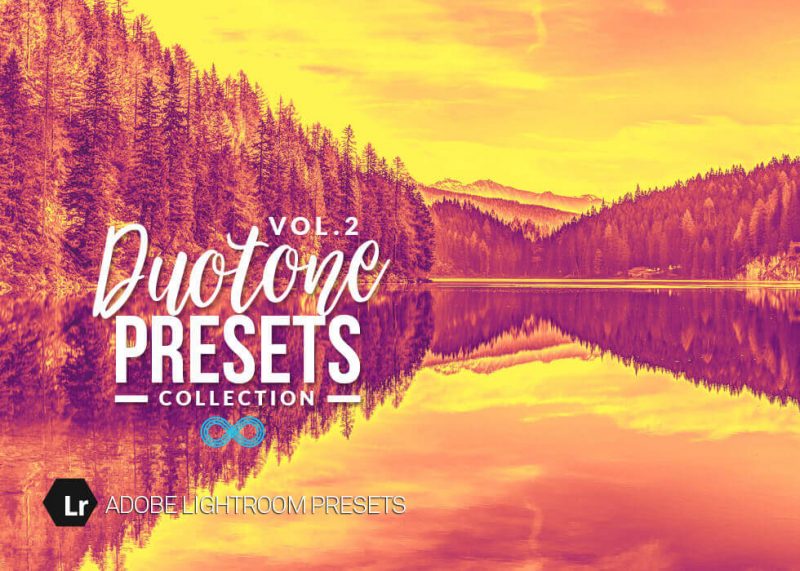 Duotones are images that use only two colors. This wonderful preset collection contains 20 presets which will give your photos a rich duotone look.
vibrant color options are available to choose from and the presets can be worked on both black and white as well as color images.
Free Lightroom Presets for Portraits
An amazing collection of 20 beautiful presets for Portraits. You can use these presets for any portrait photo that is taken in a studio or outside.
So, you can use this set to save your time while you work on editing your photos. If you are in a process of branding yourself as an influencer on social media, you can use these presets to make your photos even more attractive.
So, overall, this is a very handy set of effects for portrait photos that you can use to enhance your photos.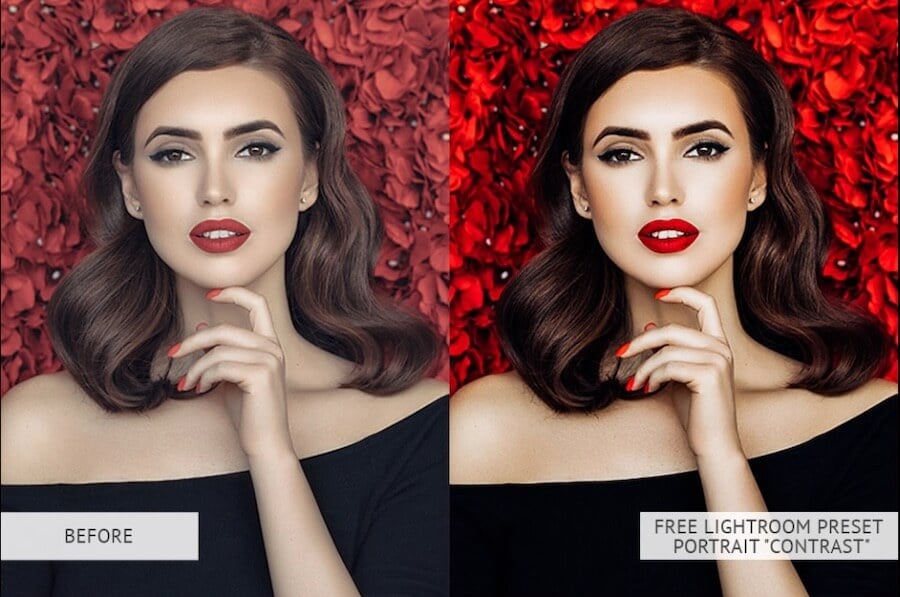 Free lightroom presets for portraits
Pastel Preset Collection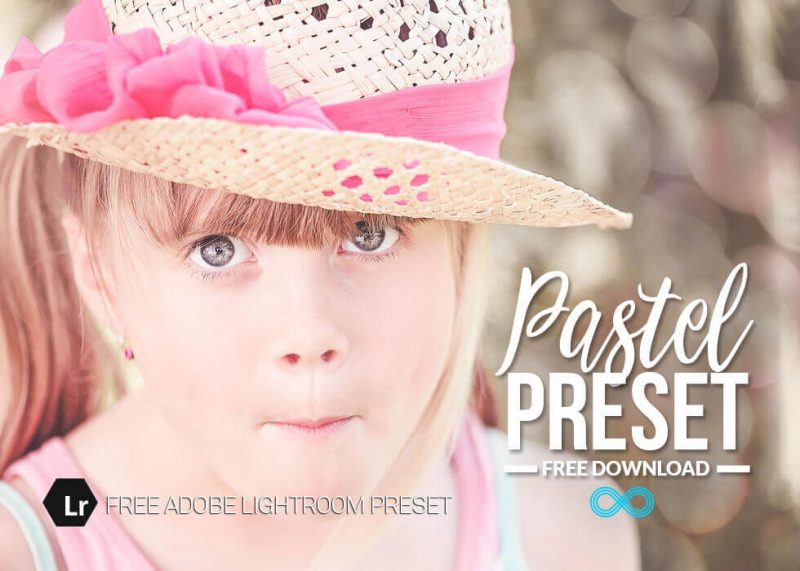 With Pastel tone images being popular nowadays, this kit of the collection is designed to give your photographs a soft cum elegant look.
These are just perfect for those images which need a dreamy look and work exceptionally well on baby pictures and wedding photography.
380 Free Lightroom presets by FixThePhoto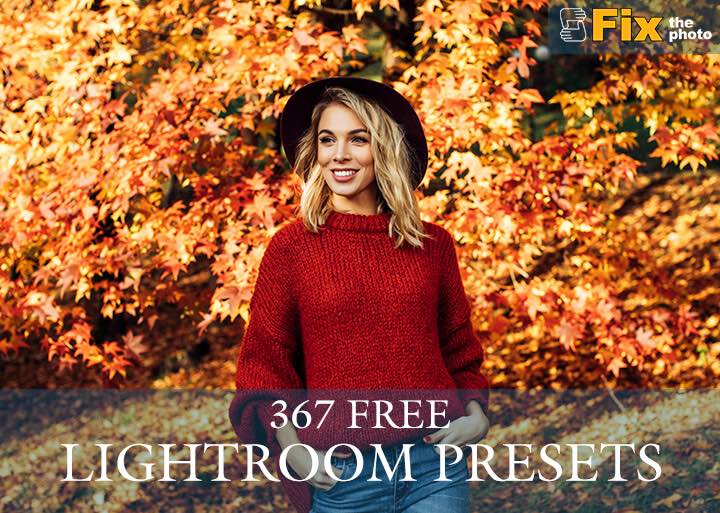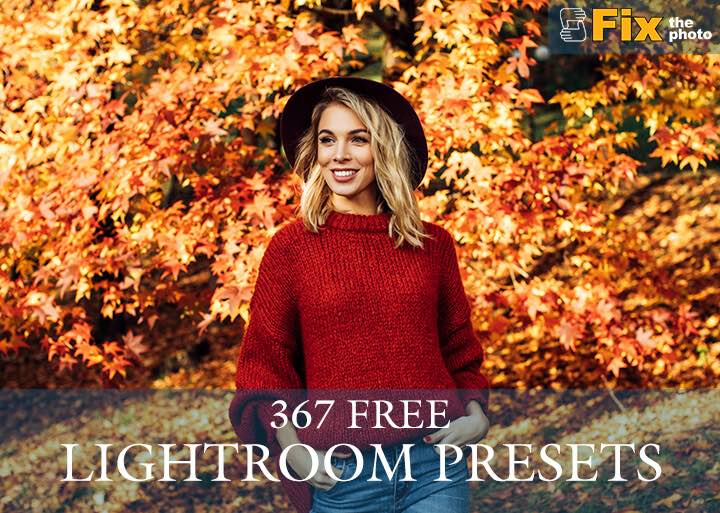 This collection of free Lightroom presets is designed for beginning photo editors and photographers who
want to edit their photos like a pro.
About 380 amazing color schemes and effects for all photography styles. Matte, pastel, glow, b & w, sepia, cross-processed, film and many other effects are available right now.
All free Lightroom presets can be downloaded free and on your email in 2 minutes without registration. You may easily download free Lightroom presets here.
Moody Lightroom presets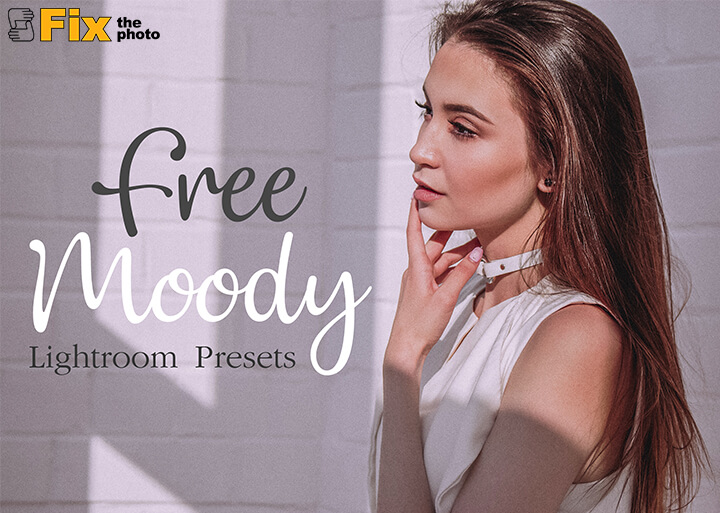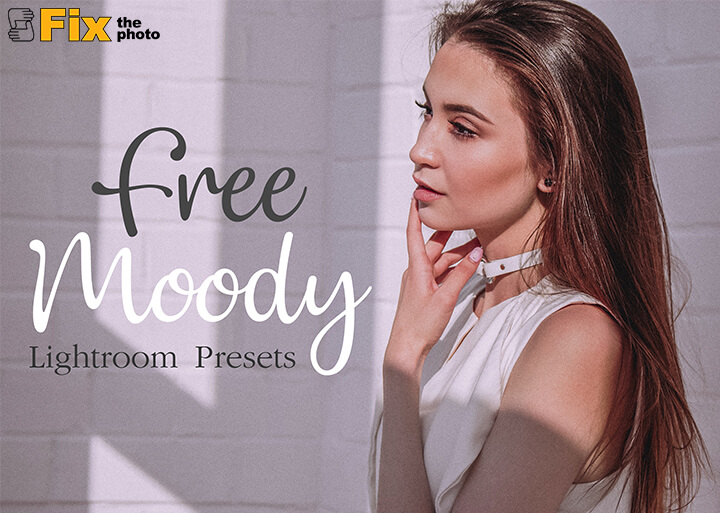 If you are looking for fashionable and film Lightroom presets for your portraits, this bundle of Moody
Lightroom presets is your way out.
A very warm, desaturated palette that will make your raw photos pop and glamour in a few clicks.
This Moody presets match real film so precise, even professionals can't distinguish where the Lightroom
presets were applied.
You may easily download Moody Lightroom presets here.
Free Wedding Lightroom presets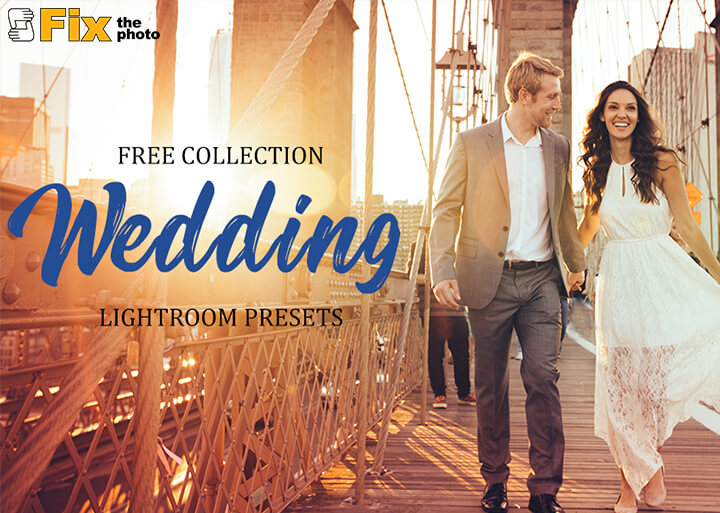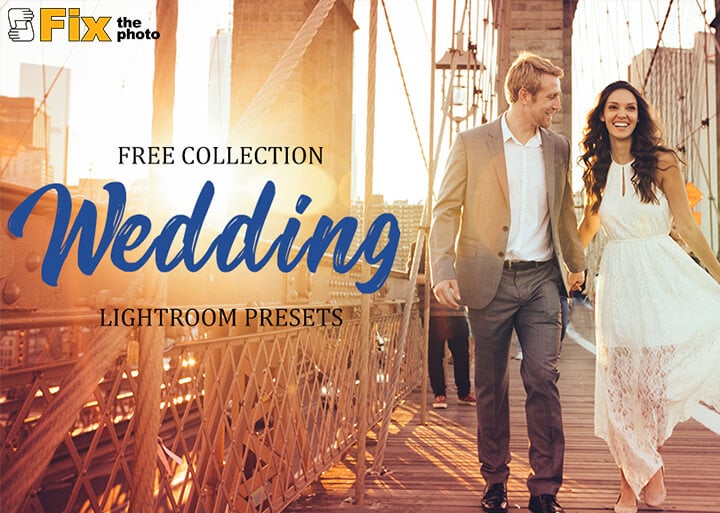 These free Wedding Lightroom presets are good for both beginning and professional photographers. You
can use them to edit the wedding event, fashion and portrait images and make the photographs pop and fresh.
Let your wedding photos look romantic and stylish in 2 clicks with cold light, classical black & white, pastel, warm matte, and soft vintage Lightroom presets.
You may easily download free Wedding Lightroom presets here.
Free Film Lightroom presets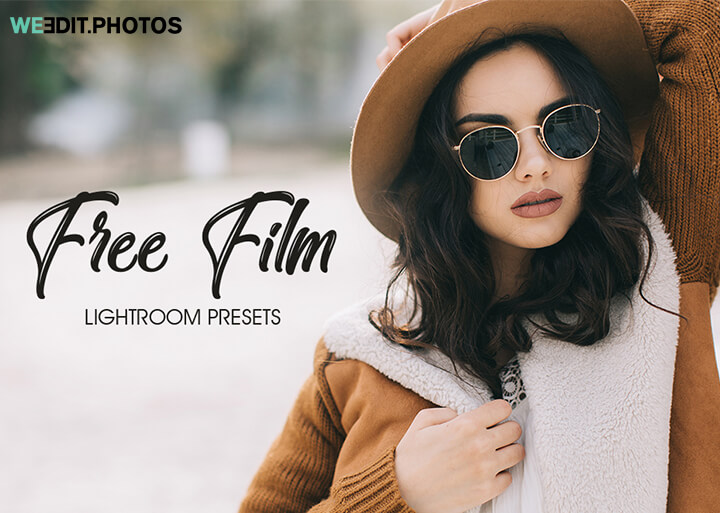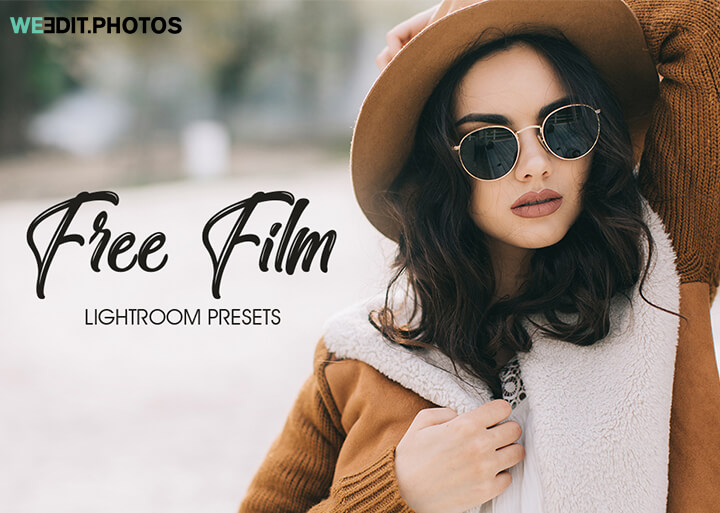 If you like the photo effects inspired by VSCO Cam – this bundle of free Film Lightroom presets is a good
way to receive a magical moody effect on your photos.
Vintage, Toning warm, Soft skin, Beige color, and other effects are free film Lightroom presets that allow you to give your images a nice film-inspired effect.
These 10 LR presets are dramatic and moody with hints of gritty undertones and dark colors.
You may easily download free Film Lightroom presets here.
Free Lightroom Presets Collection by WeEdit.photos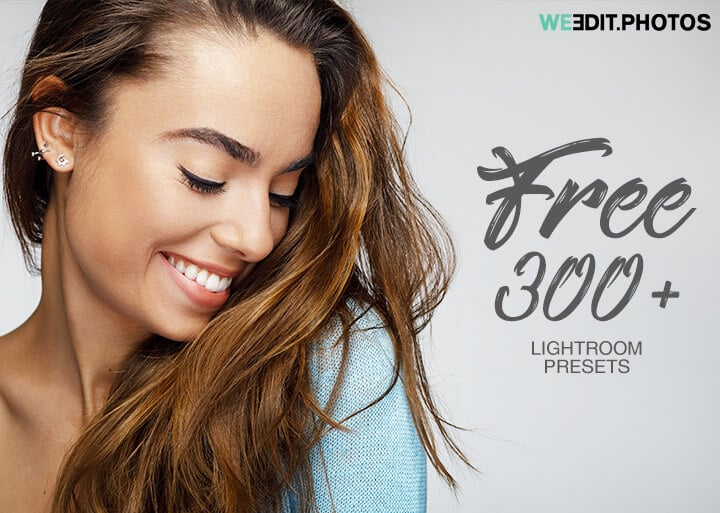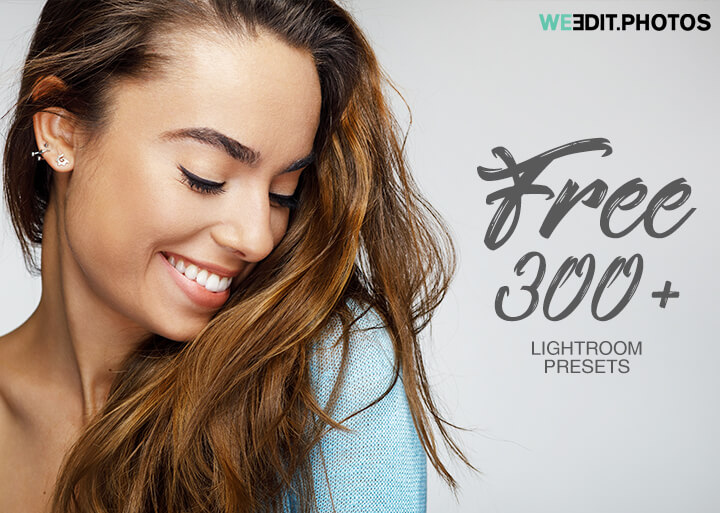 Professional free Lightroom presets for fast photo editing. Cross processed, Contrast, Black, and White,
Moody, Film, Fashion, Matte, Light and Airy, and Interior Lightroom presets free and available right now.
These LR presets are for those photos that need a fresh and stylish Lightroom touch.
You may easily download free Wedding Lightroom presets here.
Faded Preset Collection
This Free Faded Lightroom Preset is designed to give your images a cool look.
No matter whether its landscape or portrait, this Lightroom preset is efficient and will work on any photo to furnish a special styled look.
Cool Blue Preset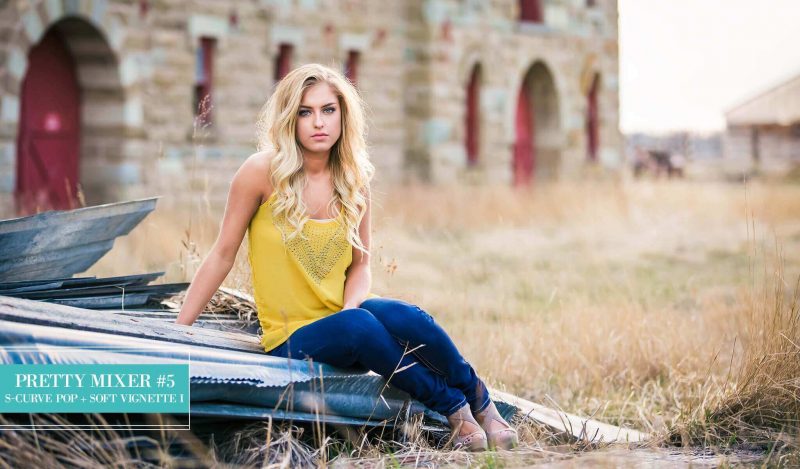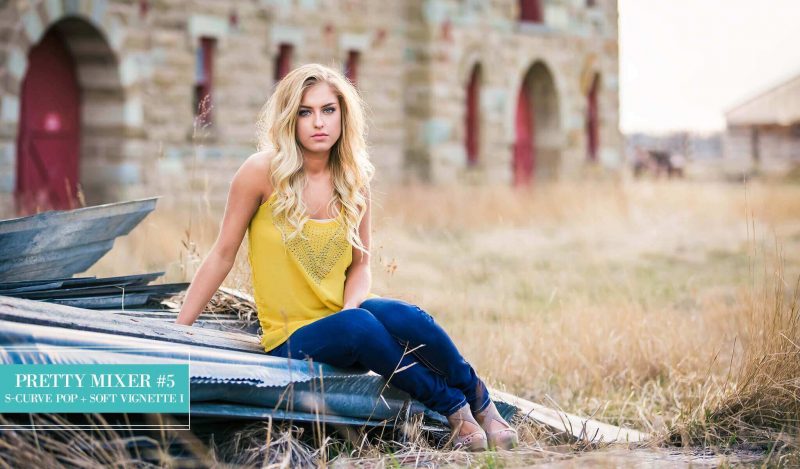 This free preset cools down the temperature in your pictures thereby providing a calm blue tone. It works exceptionally well with landscapes and portraits shot outdoors.
It is compatible with Lightroom 4, 5, 6 and CC and can be worked on raw as well as jpeg images. It's fully adjustable and compatible with Mac and PCs.
Dreamy Preset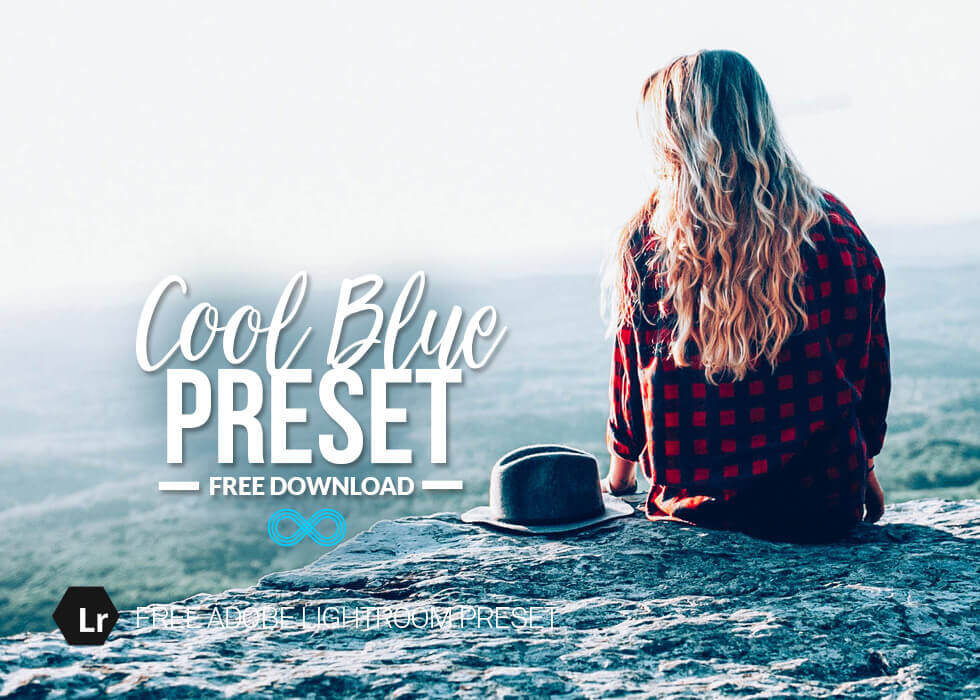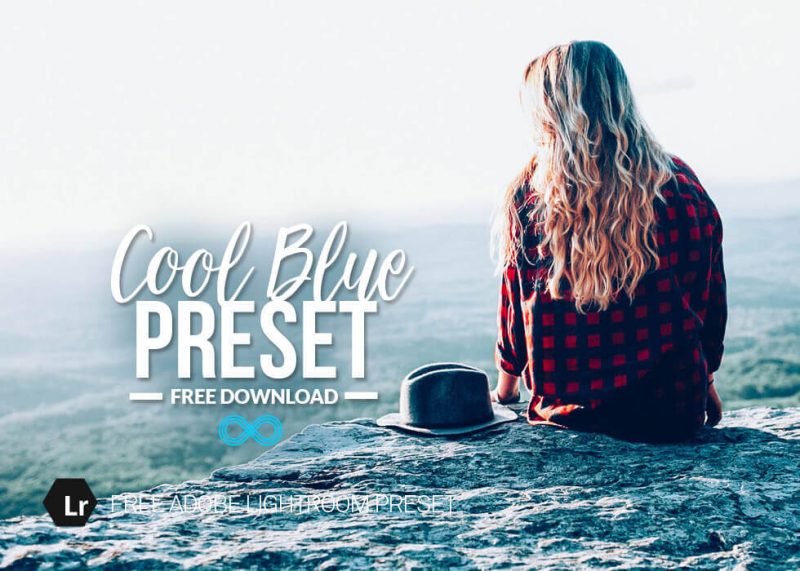 This dreamy preset is a dream come true for any photographer. It gives a dreamy feel to the image which is most suited for portraits and landscapes.
The preset is very easy to use in Lightroom versions 4, 5, 6 and CC and works extremely well on raw and jpeg formats.
Analog Film Preset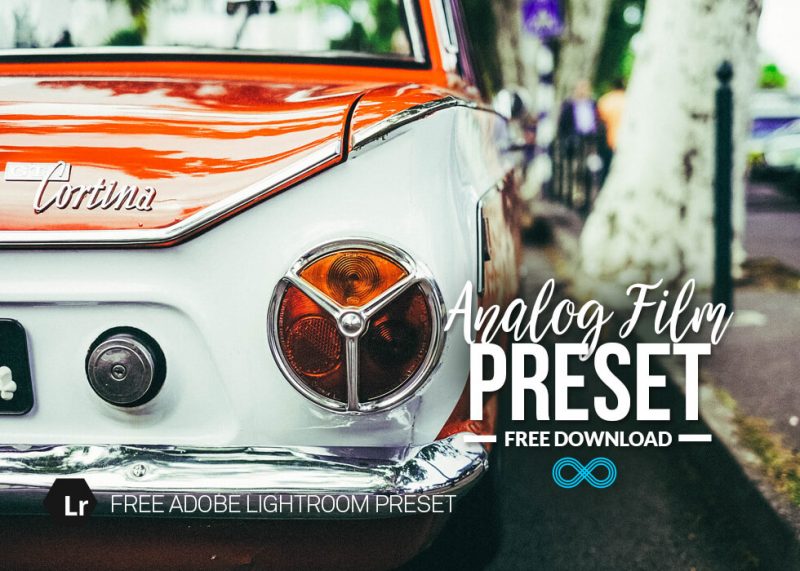 This preset is created to give the photographs an evergreen analog touch. This presets takes you back to those nostalgic photo-film days.
This easy to apply preset is very quick in action; just with a click, you'll get your perfect picture.
Travel Collection Lightroom Presets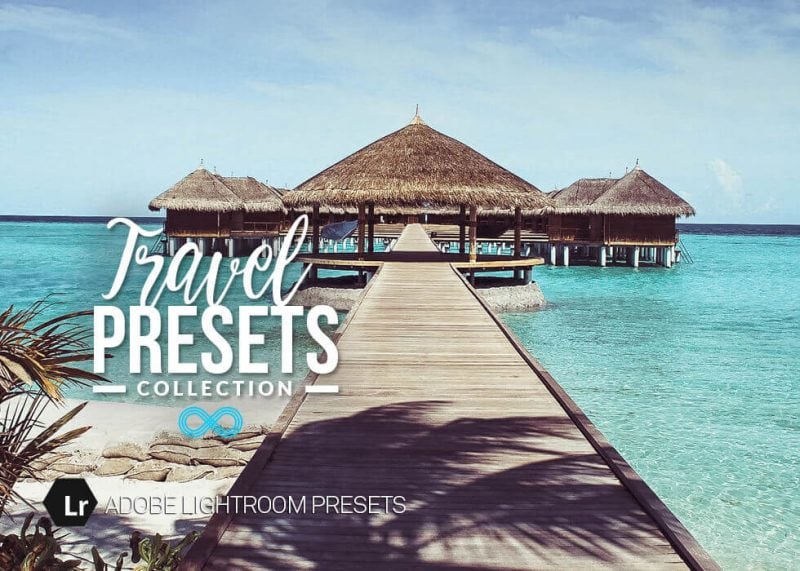 Are you a travel photographer? Then, this is the perfect asset for you! The collection consists of 20 lightroom presets which will be beneficial during your travels.
It works just perfect on landscapes and portrait modes and gives styling effects to photos taken on vacation or holidays. Overall, this priceless tool will define your travel photography.
Bella Baby Complete Newborn Workflow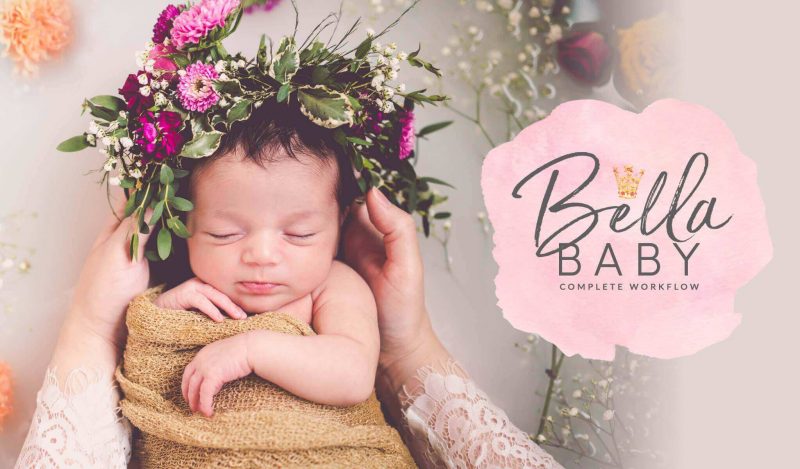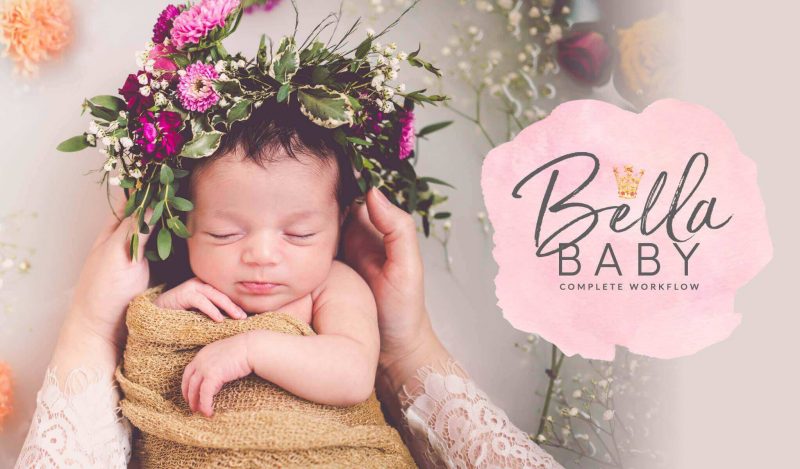 This cute-lovely preset has every ingredient which is required for newborn photo sessions.
Color Pop Lightroom Preset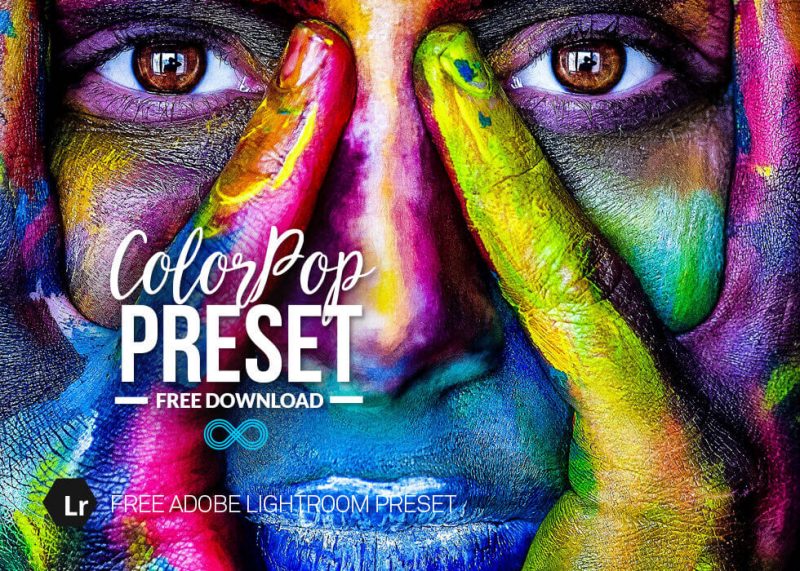 The Free Color Pop Lightroom preset is made to enhance the colors in a photo; this works well on colorful images.
Enhancing the tones and vibrancy of the image, it just pops out the color. It's very user-friendly.
Orange & Teal Preset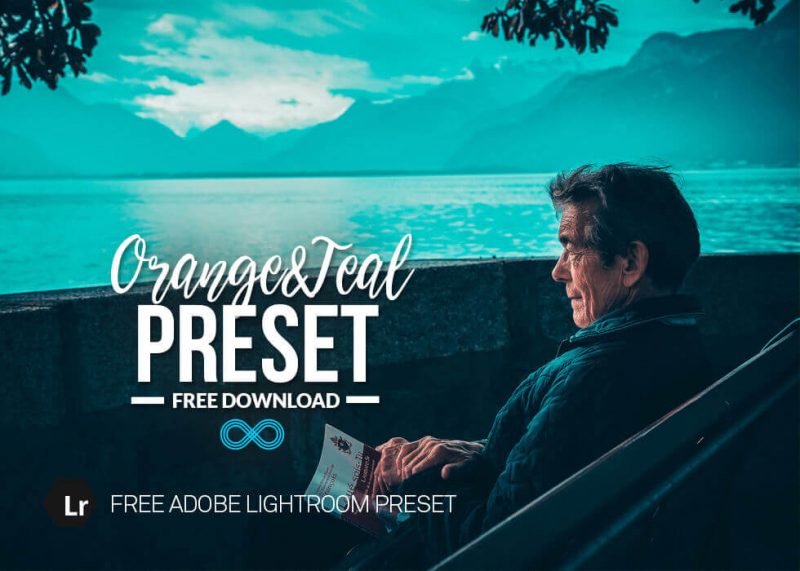 Like the name, the preset adds a superb orange and Teal tinge to the image. As it's a very popular color combo, it acts just well with landscapes of sea, beaches and other nature stories! Very flexible to work with; the effect gets applied with just a click of the mouse.
Cinematic Preset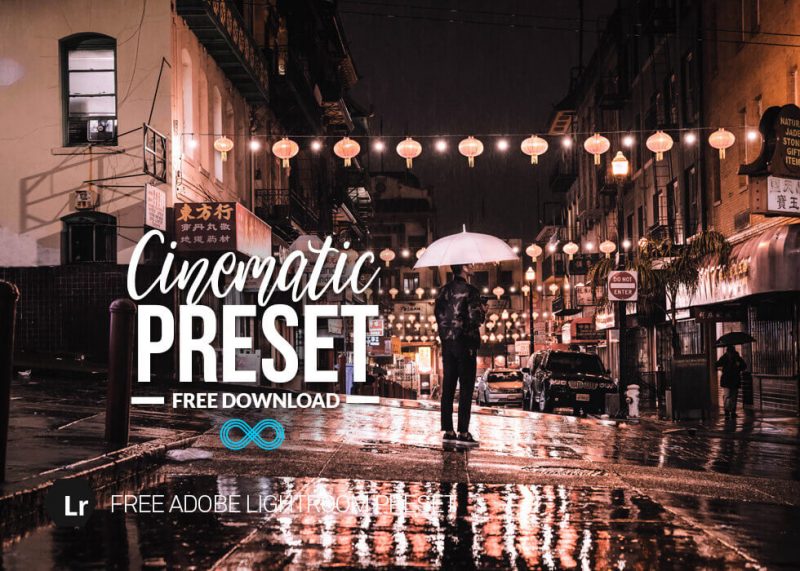 The preset gives a cinematic-filmy look to your photographs. With very easy to use features, it's an extremely simple preset with advanced features to help add some drama to the pictures.
Street Photography Presets By Contrastly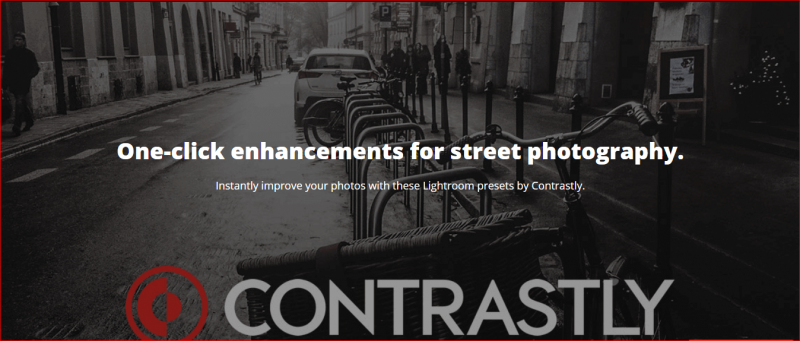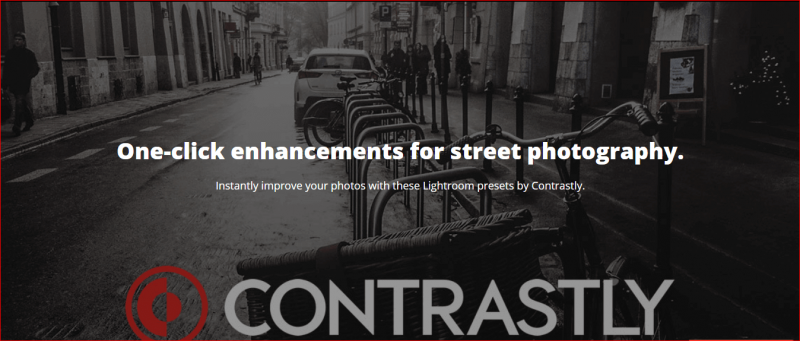 This particular preset focuses on street photographers and comes with many filters that will give your street photos a finishing look.
You may download the product here.
The Summer Preset Collection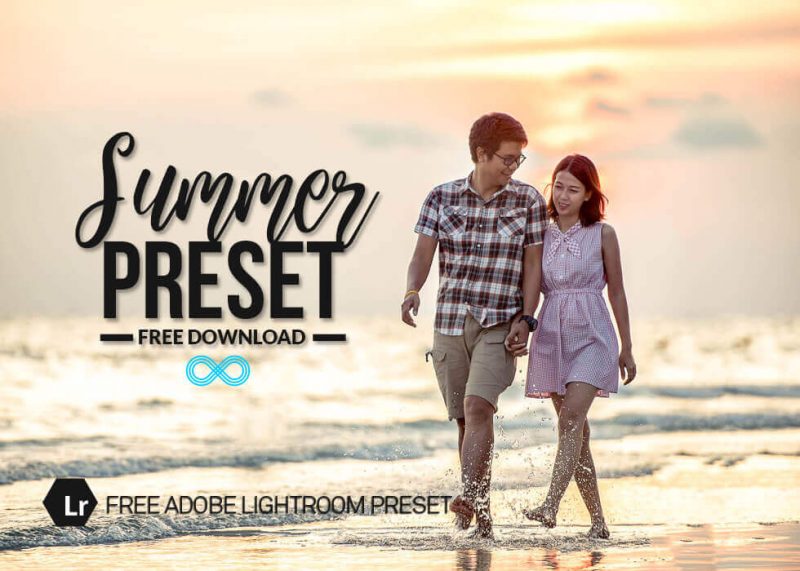 This collection brings many light and color filters that may transform your natural pictures into classics. Some of its features are summer colors, rich jewel tones, and luscious black and white filters.
It boasts about 14 summers presets and 12 horizontal bokeh presets which are customizable according to your needs.
Instruction guides and video tutorials are also provided for a wonderful experience. It's completely compatible with Lightroom 5, Lightroom 6, Lightroom Classic and the Creative Cloud (CC).
Skin-Tone Collection Lightroom Preset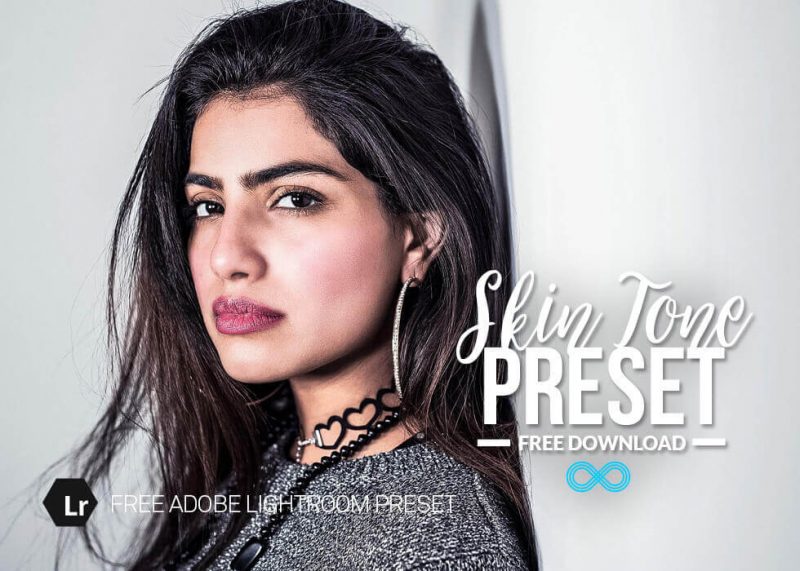 This Free Skin Tone Lightroom Preset is ideal for Portrait photography. This can be used to bring about nice effects on different types of portrait photography.
This can be easily applied to portrait images. This too is very much adjustable with user-friendly features. Easy to apply with a click of the mouse and fully adjustable for perfect-professional results.
Polaroid Preset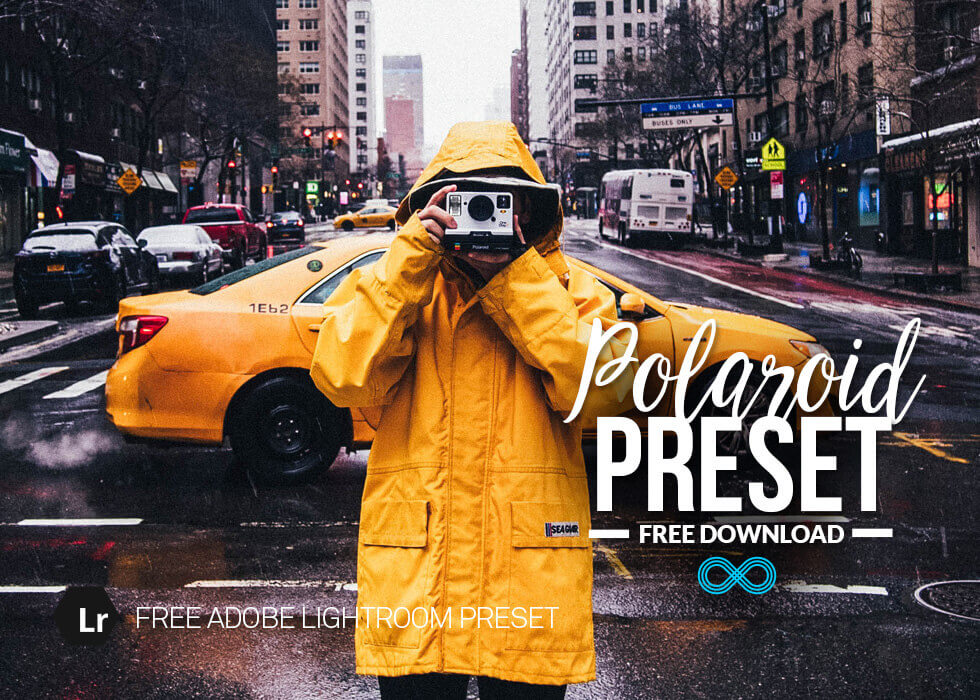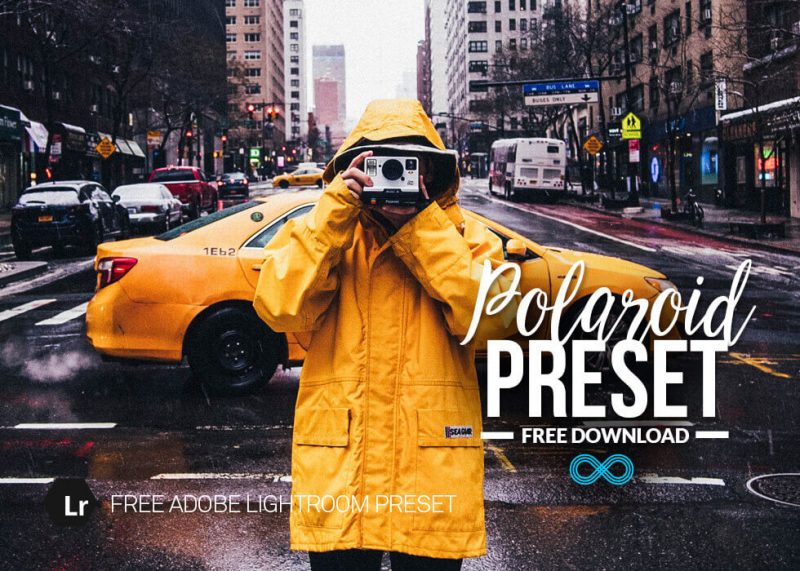 This can be a great addition to your collection. No doubt that the effects will invoke the memories associated with old Polaroid Instant Film Cameras.
The preset has been exclusively designed to recreate the look of old analog film cameras. It's suitable for all types of photographs and may add grains or old look similar to that obtained through the yesteryear instant film cameras.
Sports LightRoom Preset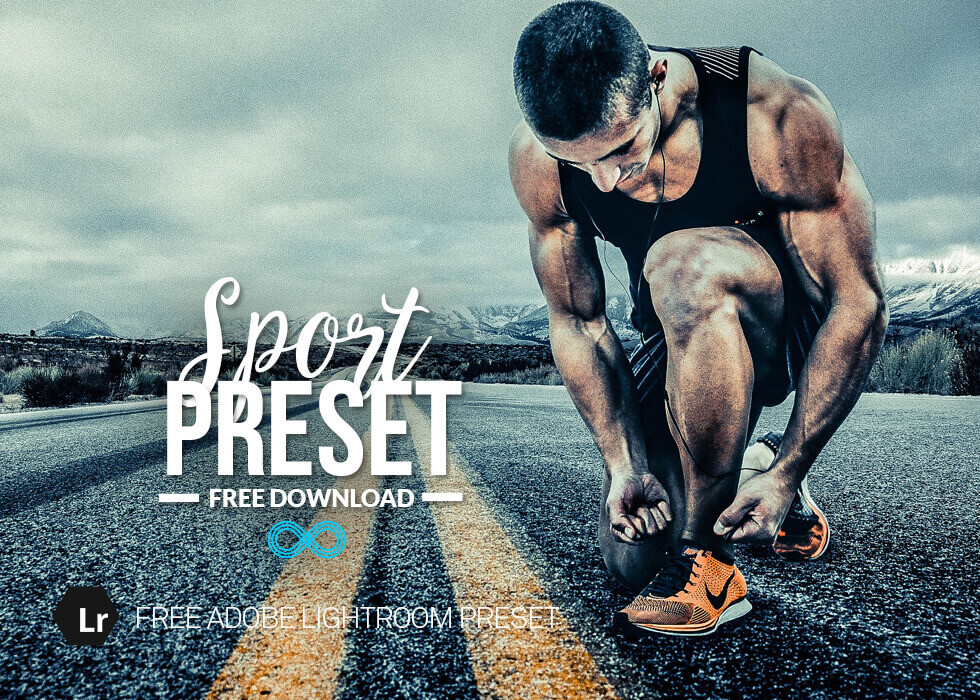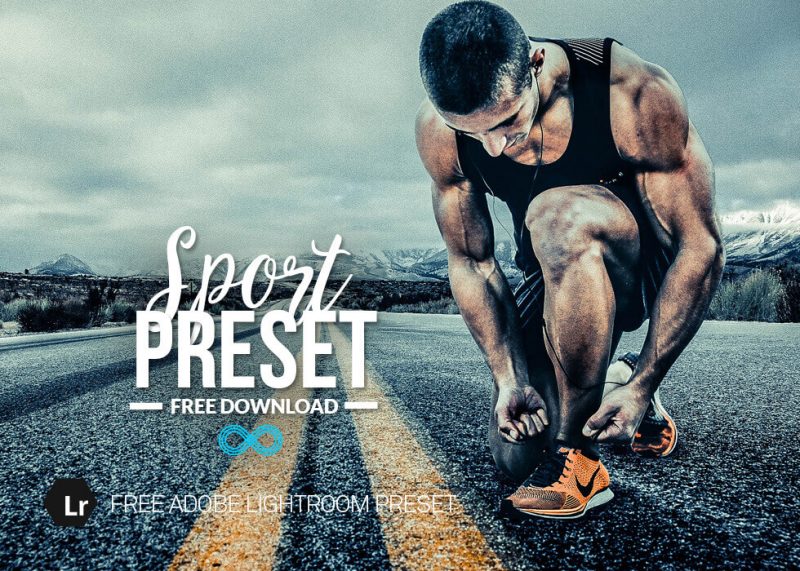 This is made entirely for action and sports photography and gives a sharp look to the pictures.
Moreover, it also lends a pleasant makeover to your images making them look like the ones appearing in magazines and advertisements. The whole process can be done in just a few clicks.
Animal Preset Collection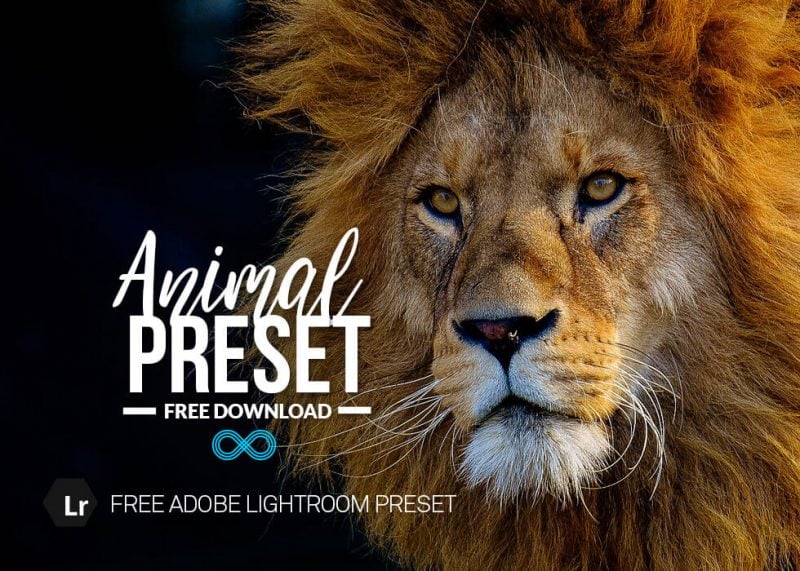 This is a must-have preset for wildlife photographers. Simple to apply in a lightroom, this preset is perfect for Animal, Nature and Wildlife Photography.
The preset helps to bring out finer details and makes the characteristics of animals more visible. Planning a tour of the zoo? Well, the images taken would be much better with this preset.
Sunlight Preset Collection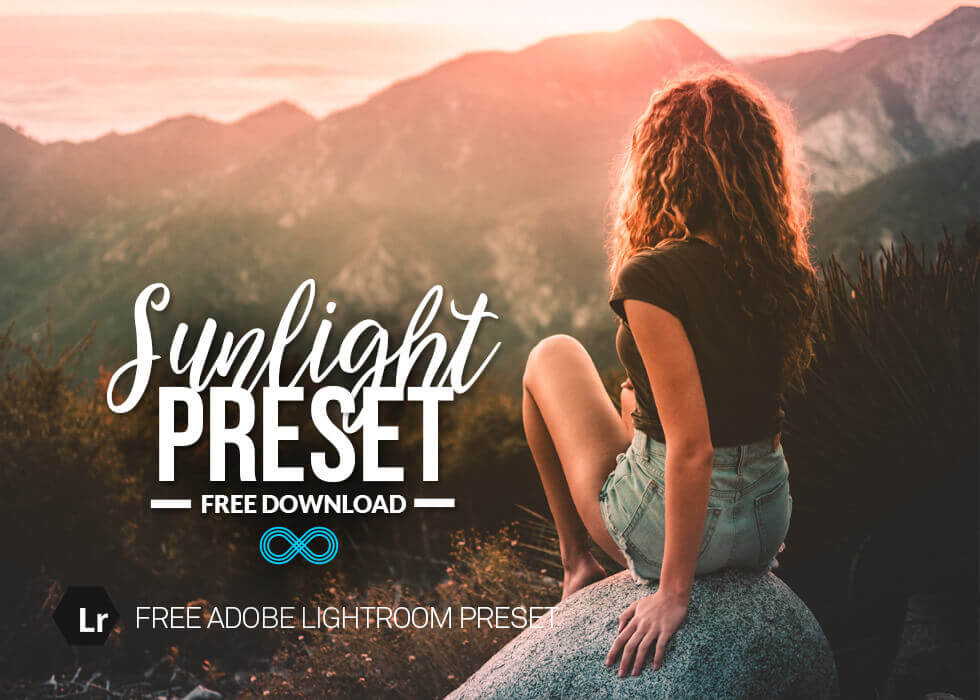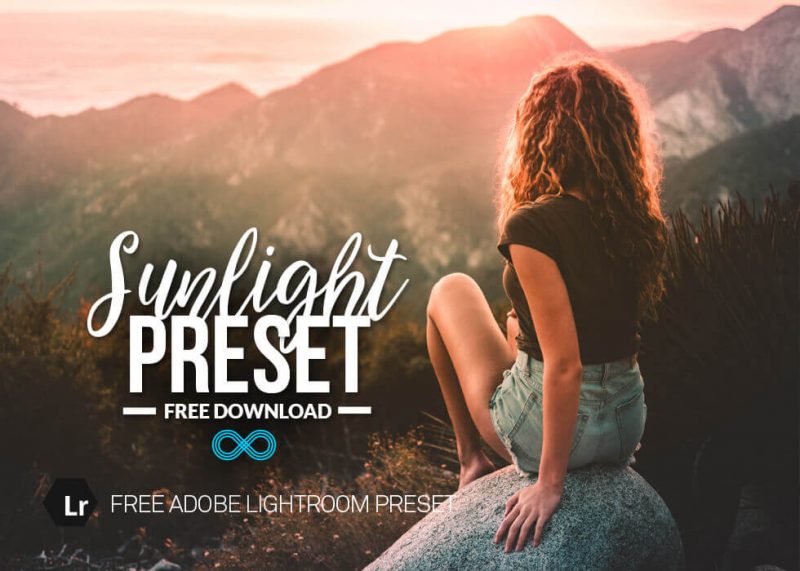 The preset has been made for enhancing photos that feature natural sunlight. It works amazingly well with landscapes and portraits shot outdoors.
Vivid Color Preset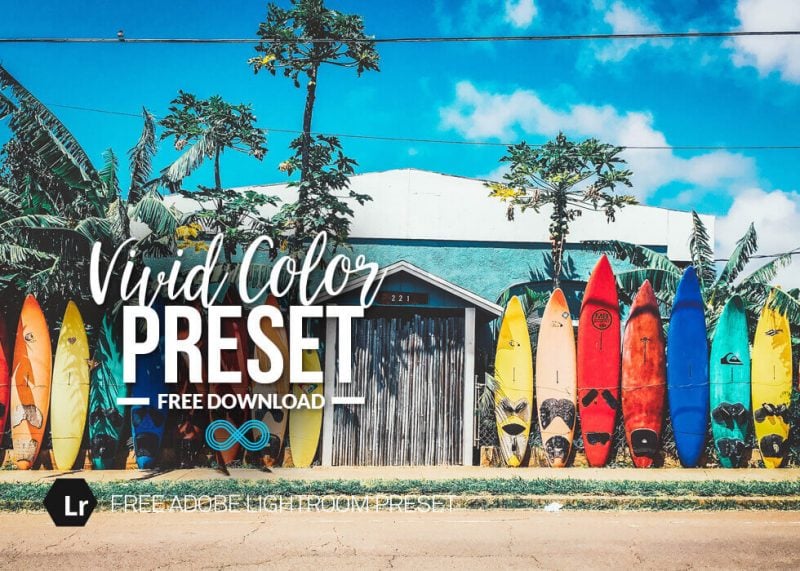 It enhances the colors in the photo adding a dramatic touch. It makes the picture more vibrant and vivid.
For instance, there's "Blue Fade" which works well for outdoor images; it does enhance the blue color in the image. Having a good user interface, it works well on both Mac and PCs.
Winter Snow Presets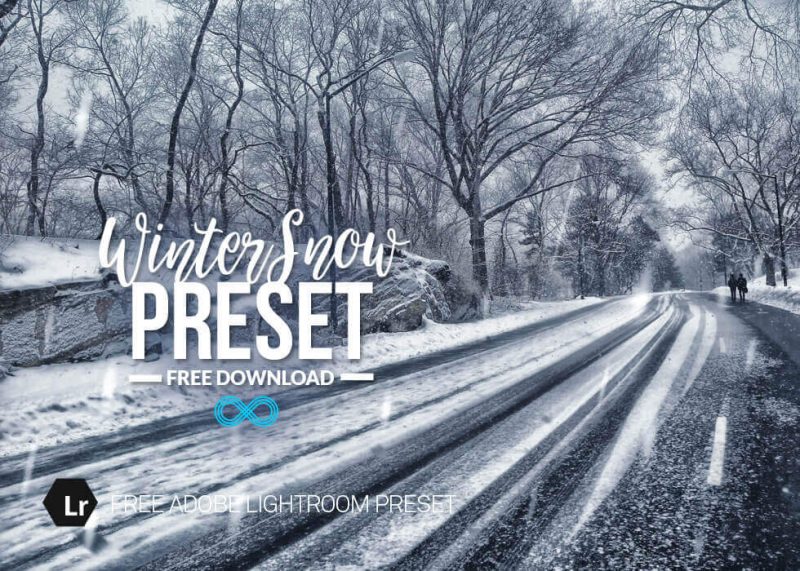 The preset features many enthralling effects like falling snow effect. It even changes the tone of the image and gives it a colder feel.
These are perfect for landscape and portrait photography. And needless to say, if there's snow in the pic, the effects work like magic.
Interior Design Presets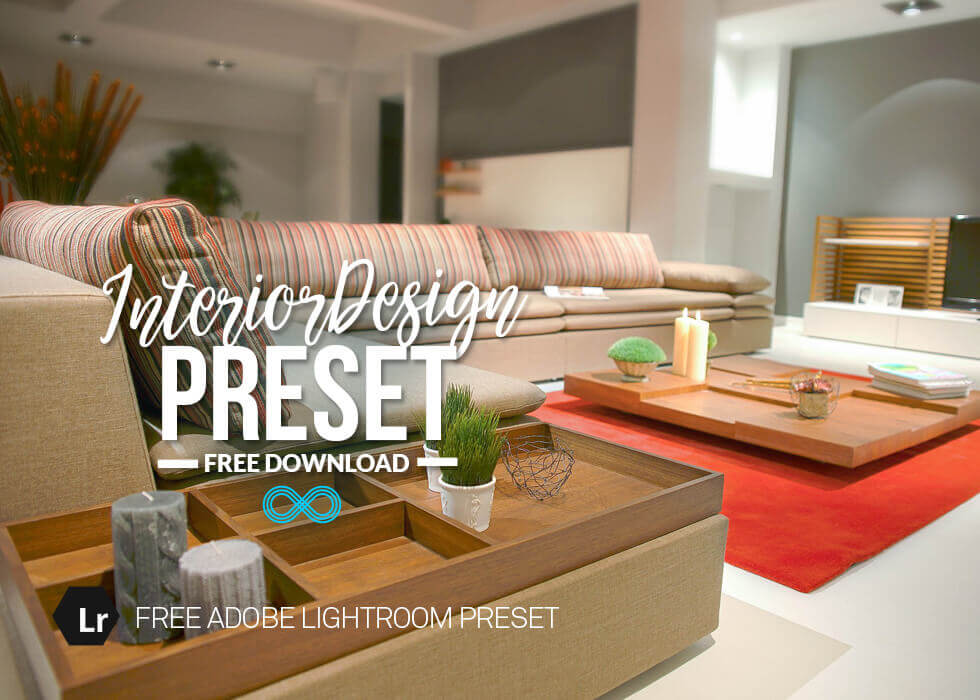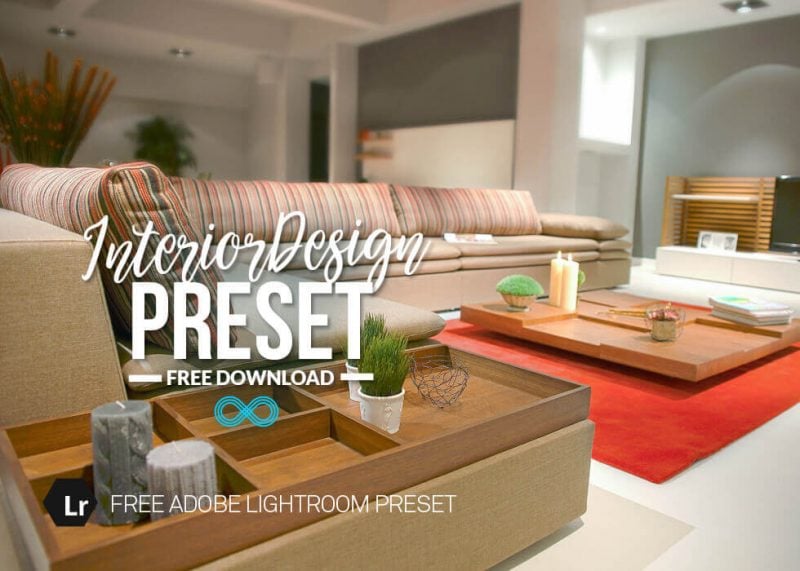 This will indeed add charm to your interior design photography. The preset is more than just perfect for house owners and realtors who are considering to improvise their home pictures.
This preset is of great value; even Airbnb hosts are using these presets for uploading class images of their home décor on social media and blogs.
Fashion Presets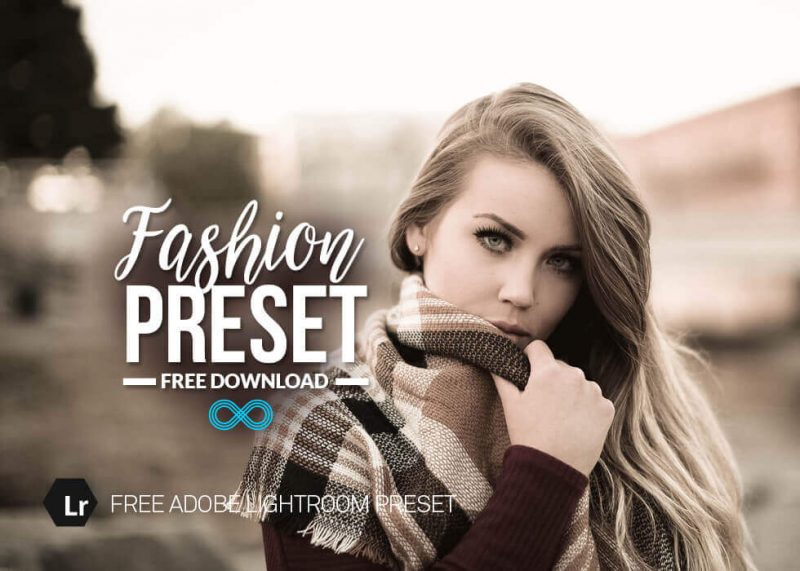 This will be a great addition to your fashion endeavors. Ideal for fashion photography, the preset will give a stylized-perfect tone to your images shot either in the studio or outdoors.
The preset reduces the tone color slightly and adds a nice hue making it perfect for fashion photography.
Family Preset Collections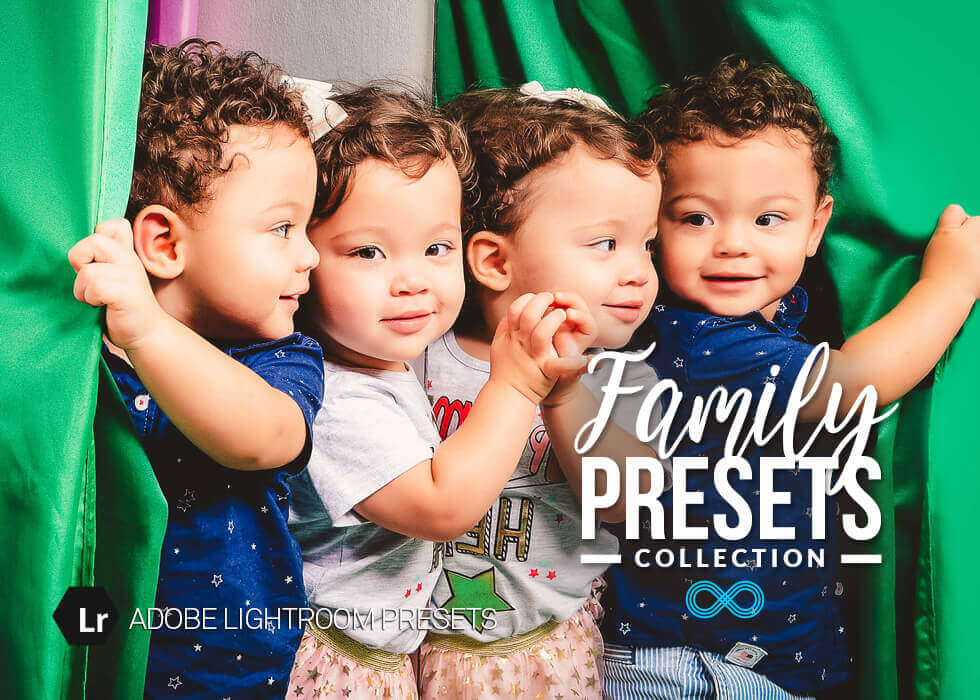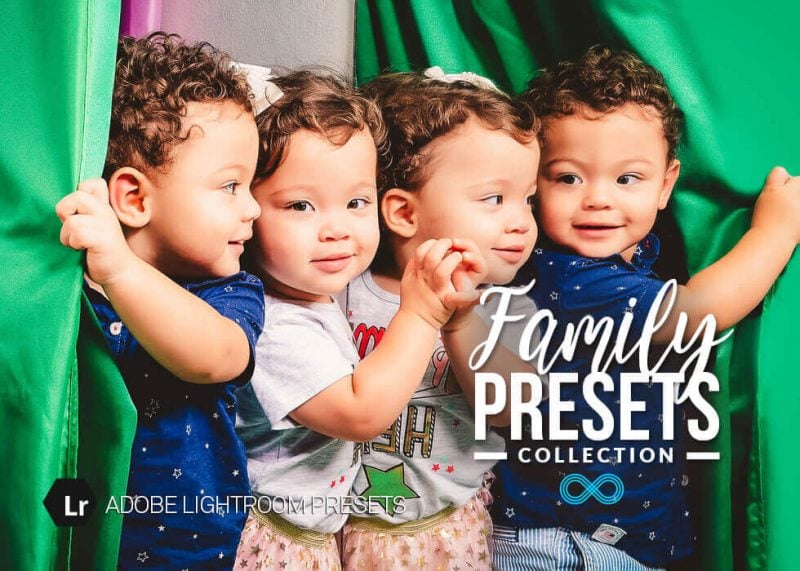 A set of over 30 presets have been made for different types of portrait images which are taken in different lighting arrangements.
Your family pictures and portraits will be made stylish with these presets, in fact, your pictures will look like those taken in studios. Works well with raw or jpeg images as well.
Wedding Profiles Collection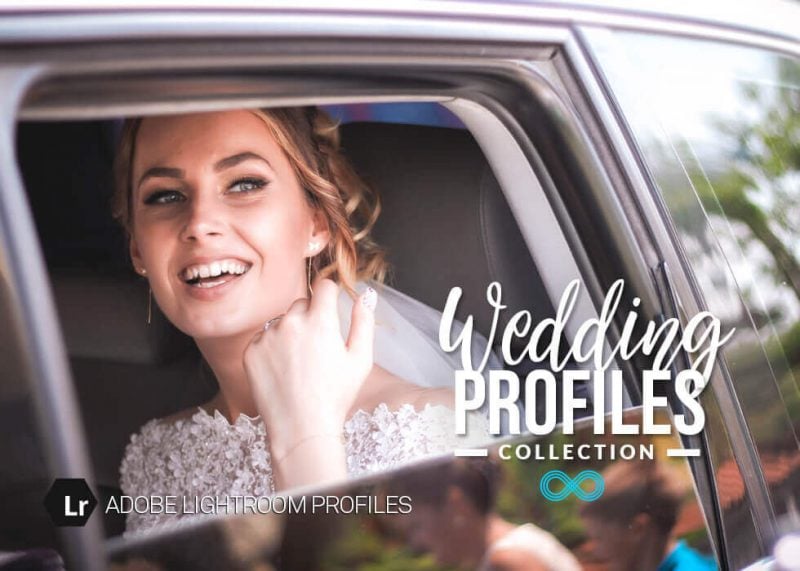 This classic wedding collection works just well with Camera Raw and Adobe Lightroom CC / Classic. There's no complexity in installing these profiles and you can simply apply these to your images with a click and adjust the effects.
The set consists of 21 lightroom profiles. Apply these profiles and make the wedding profiles even more graceful.
Monochrome Presets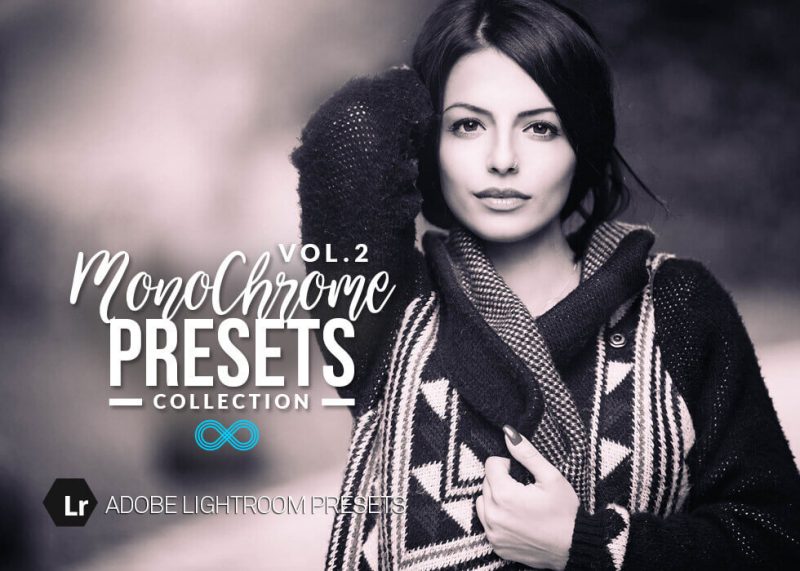 This great pack of presets can be easily applied in a light room with a single click. This can be applied to a wide range of photography profiles.
Use these presets and make your pictures stunning. This set contains 44 Lightroom presets applicable for a wide range of photography.
HDR Presets Collection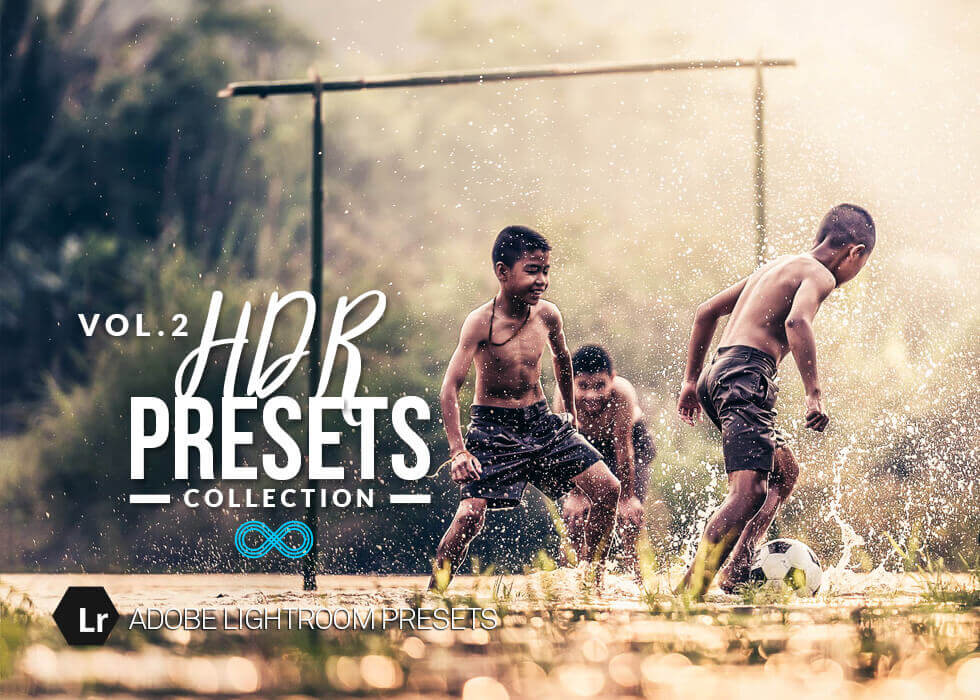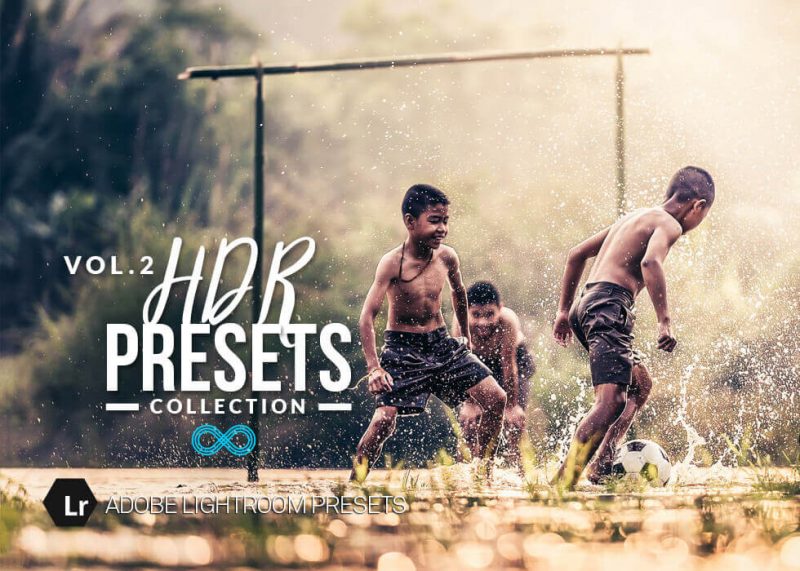 Available in 2 volumes, these preset will look at High Dynamic Range to images you wish to transform into a professional one.
This works best with dynamic photos used for advertising or promotional events. The filters have many advancing features and are available in multiple colors.
Blogger Presets Collection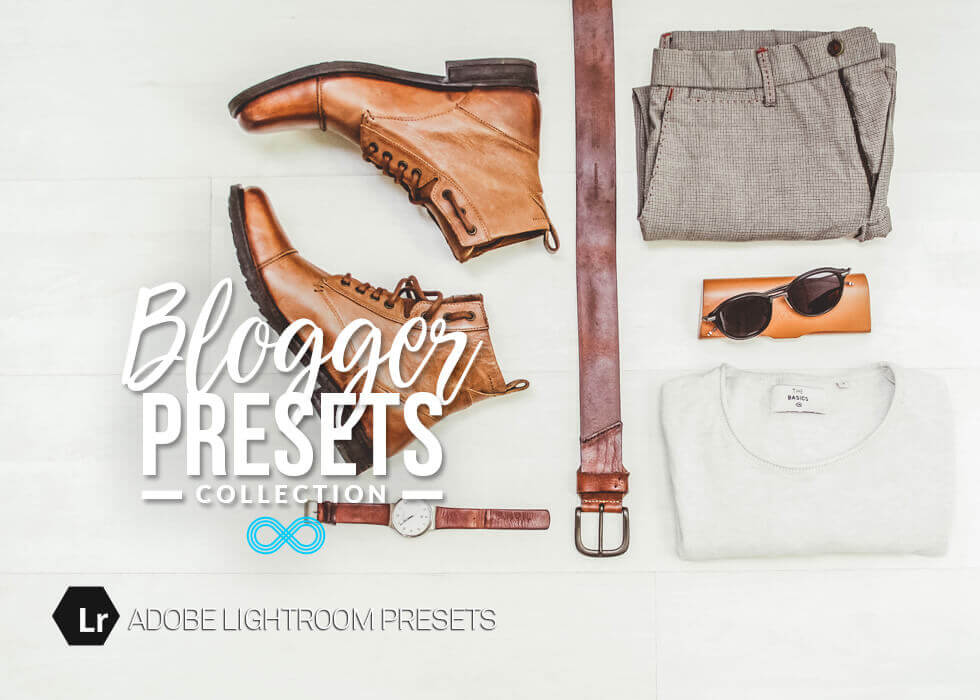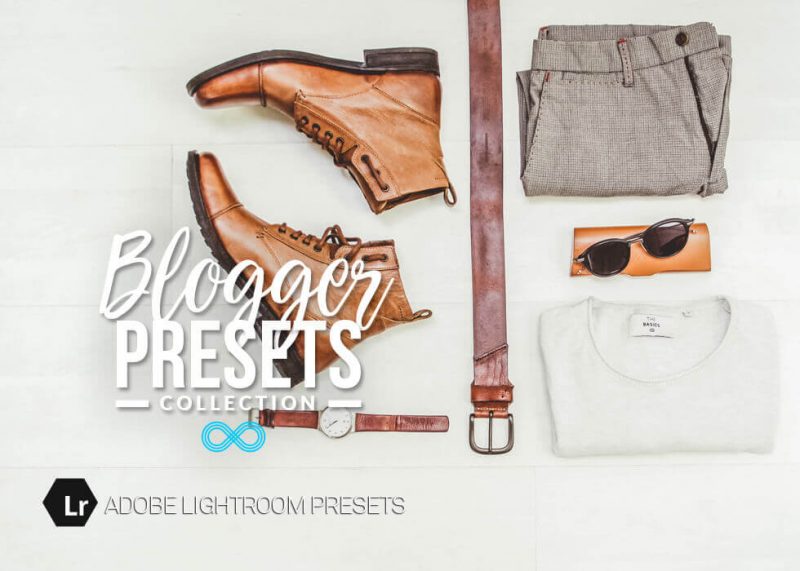 The Lightroom Presets Collection has been designed for Bloggers. The presets enhance the quality of images used in your blogs making them noteworthy.
The presets are best for product photography and Flat Lay and with the help of these presets, blog headers, banners, backgrounds can be refined. This blogger set contains 30 Lightroom presets appropriate for a range of pictures used in blogs.
Pretty Preset Collection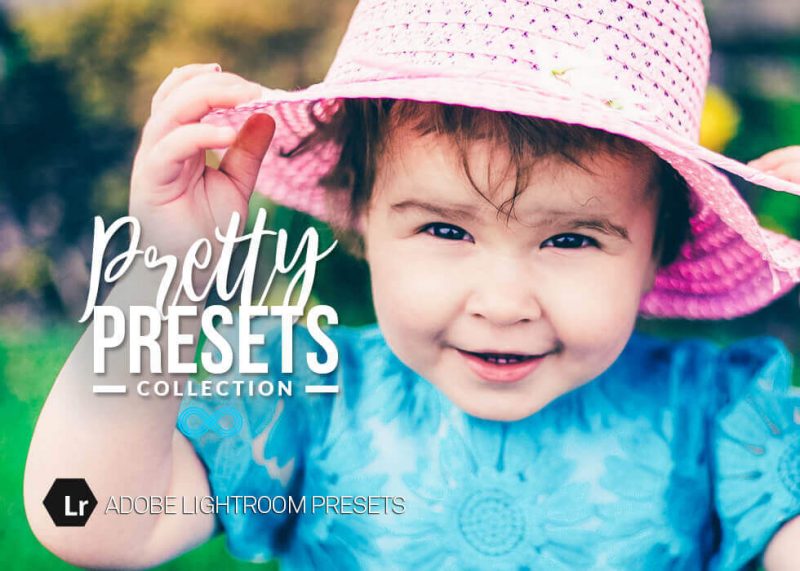 Make your pictures adorable with the help of these collections. Some of the different styles used here for giving a pretty touch to the images are soft look, pastel shades and slight matte looks.
Portraits and child photographs are highly benefited from these profiles. The collection contains 42 Lightroom presets suitable for a spectrum range of modes.
The set has 20 main presets and
Bomb Pop Preset Collection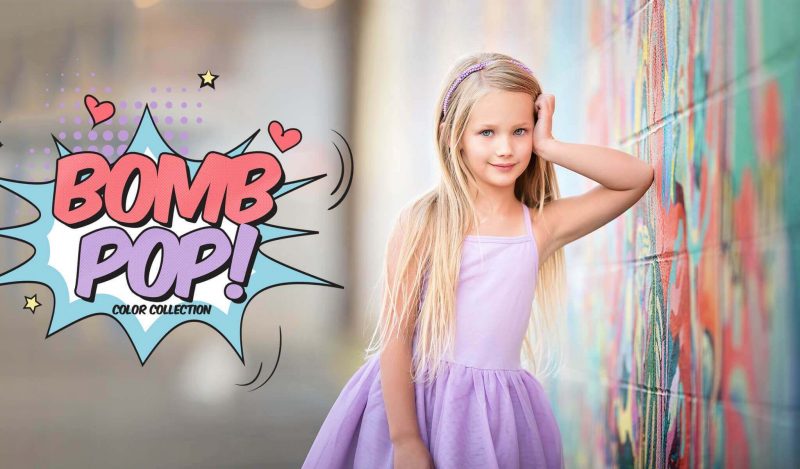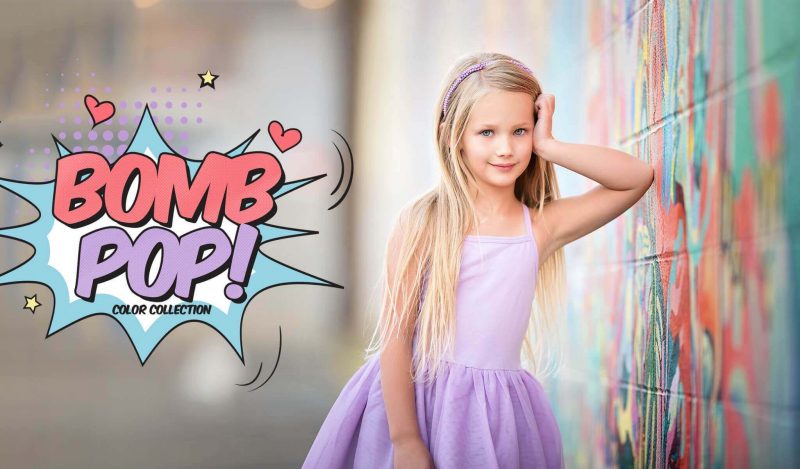 This simple preset collection will let you create gorgeous images with a single click. Vivid color and pop can be added to the photos. It contains many options like soft and clean color, subtle matte, dramatic, rich color pop suitable for child and family portraits is made available.
The whole collection includes 20 Pretty Presets with the addition of BONUS Bomb Pop Preset and 10 Post Presets which works great with any picture taken in natural light.
Pretty Film: Bohemian Collection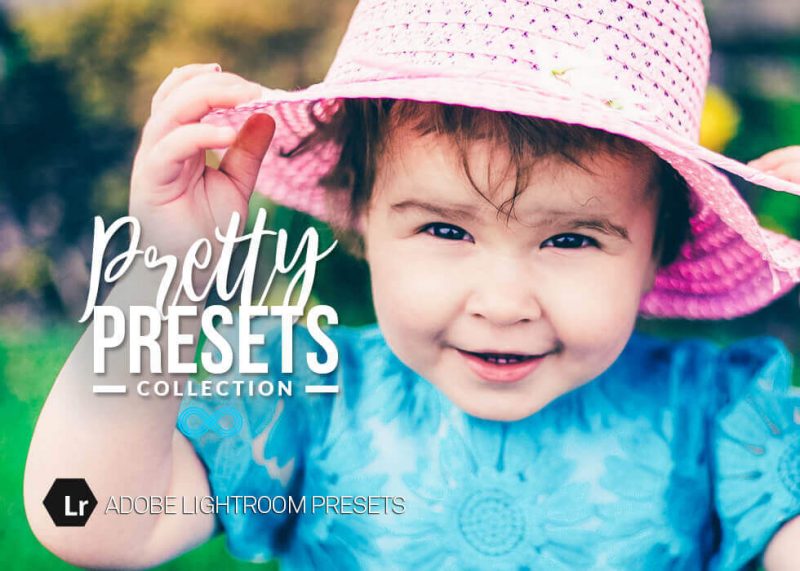 This amazing collection is quite versatile, containing about 25 film presets. A free bonus film toolkit is also provided with the pack.
All of the presets in the collection enhance your images by retaining the skin tones of the images. Create a touch of the bohemian period with the help of this pretty collection.
Four Seasons Lightroom Preset Bundle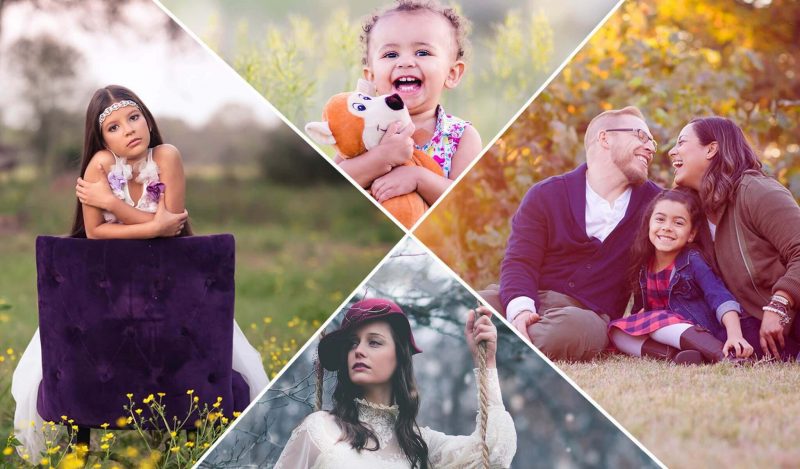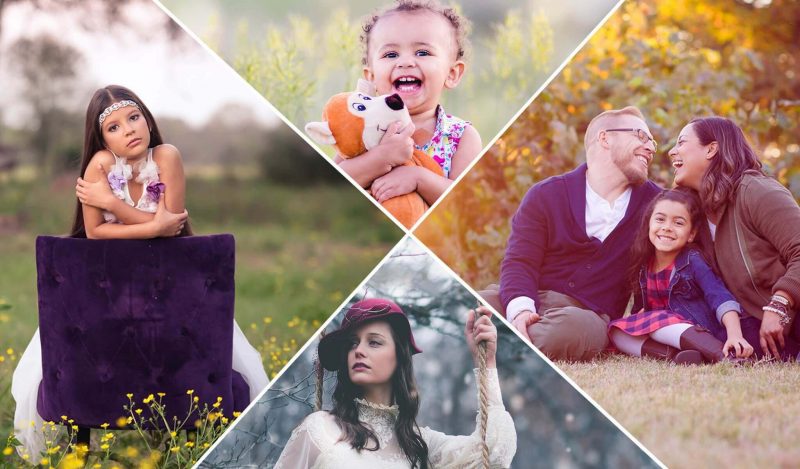 This bundle covers all the seasons with an offer. Either this can be bought individually or as a whole with a discount package.
The four distinct collections included are namely enchanted garden collection, summer collection, sugar and spice collection, and Winter Wonderland collection. All the presets can be customized according to our preferences.
Light and Airy Presets for Lightroom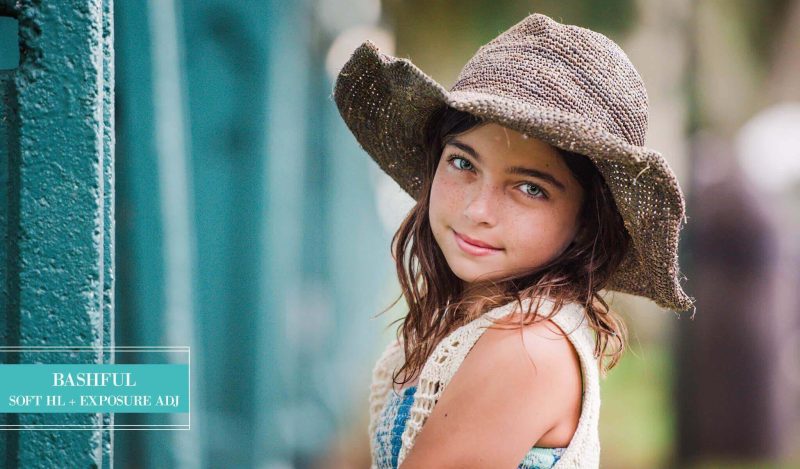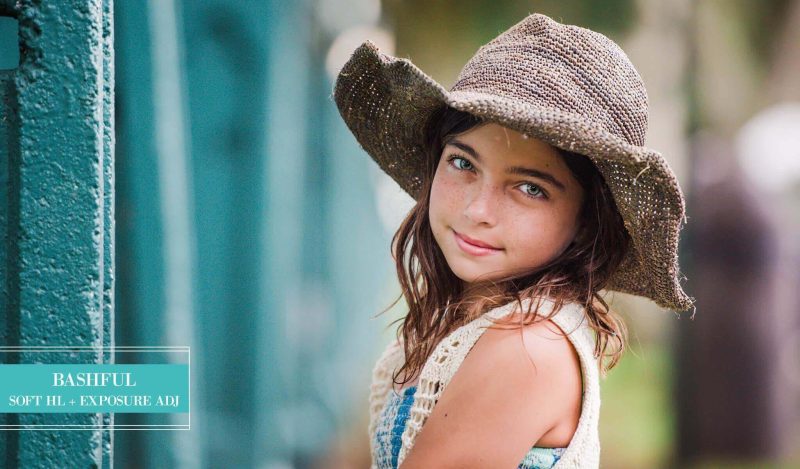 Create a timeless ambiance with these cool presets. It helps you to create the light and airy essence of pastel film tones with just a single click.
Features like peachy pinks, cool greens, and creamy skin tones make this style quite unique with wedding and portrait photography.
Food Preset Collection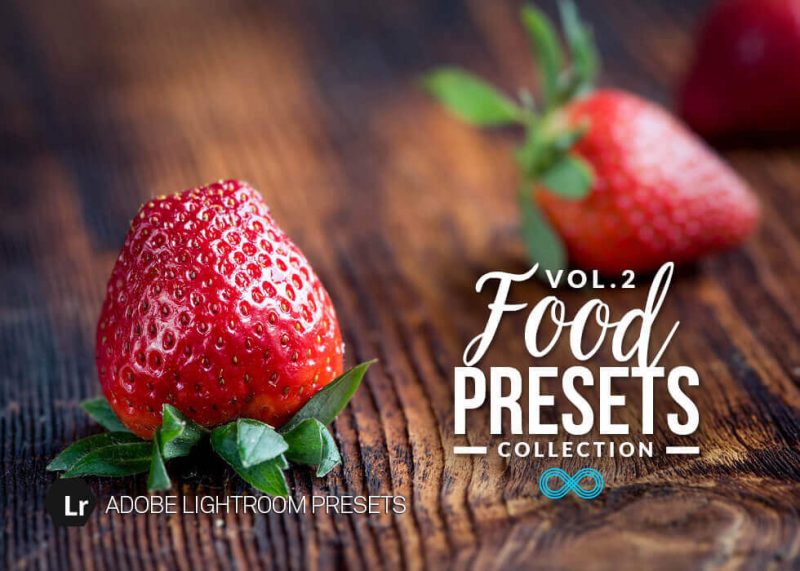 This collection of presets has been designed to enhance all types of food images by altering the tones along with adding a matte look. This type of preset works well with all types of food images.
Particularly images uploaded on food blogs, Pinterest, and other sites are greatly going to get benefit from this. The set contains 20 Lightroom presets designed specifically for bettering food images.
Golden Hour Presets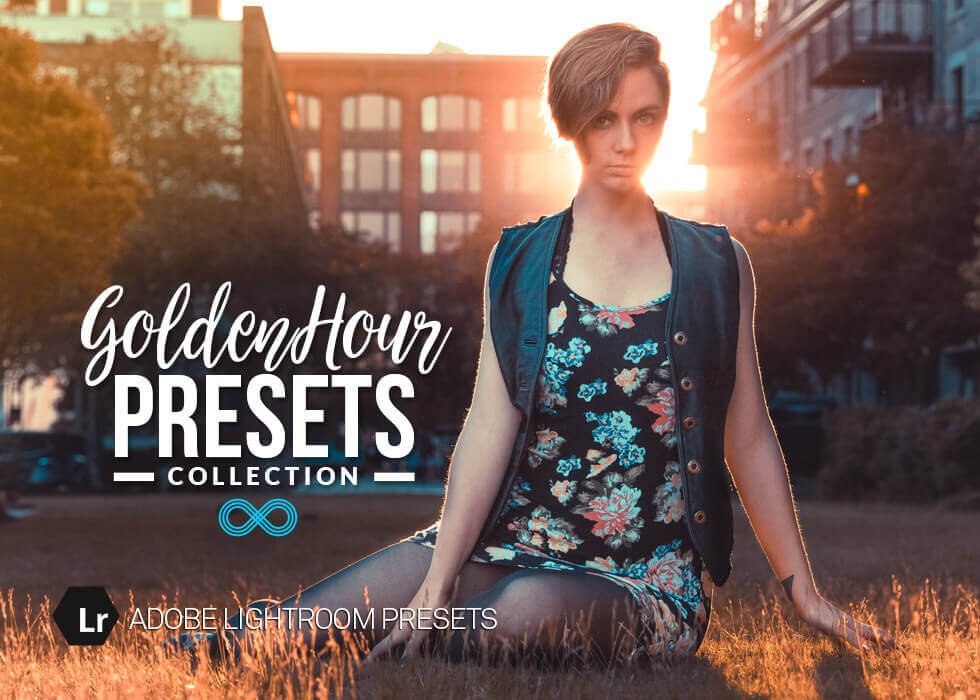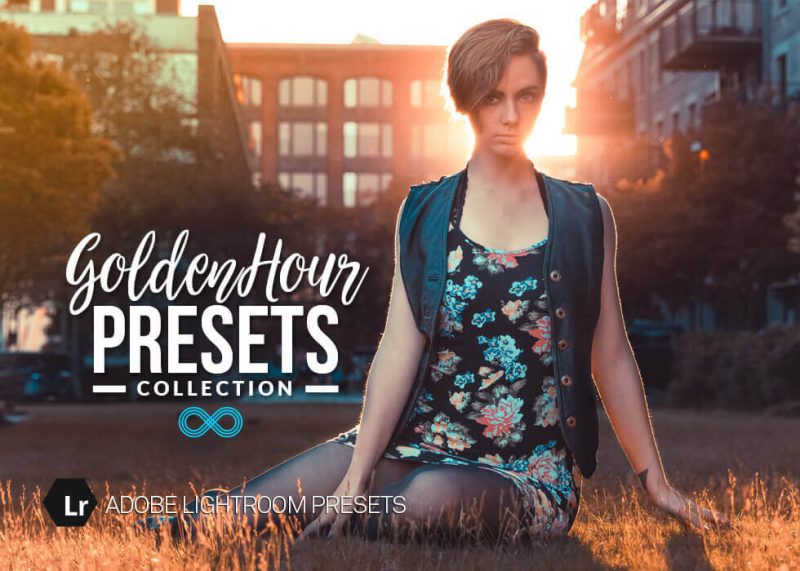 These presets have been designed for use on photos taken around sunrise or sunset. The Golden hour is the period around sunrise and sunset, the perfect time for shooting landscapes and portraits and our preset enhances the image taken around this time.
The set contains 20 Lightroom presets specially made to provide different tones and styles for golden hour photography. Many different styles and filters added in the preset for a better experience.
VSCO Film Presets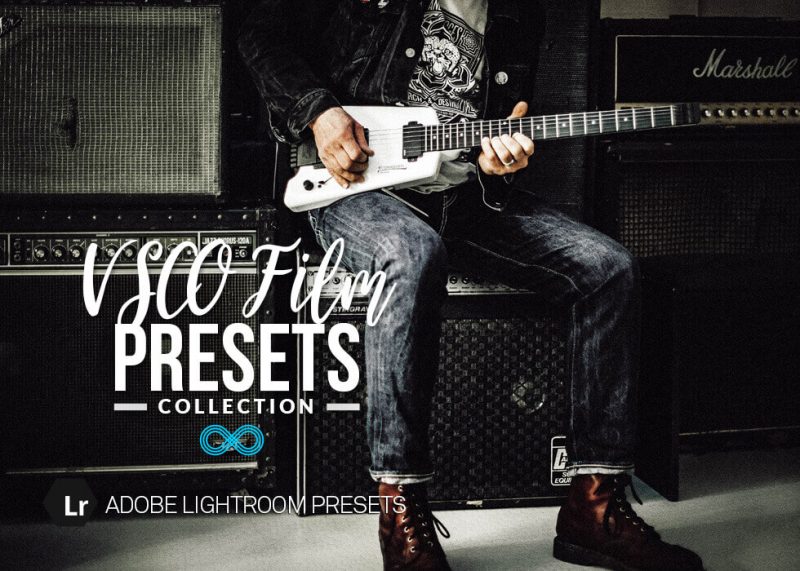 The VSCO Cam Inspired preset collection contains 20 Lightroom Presets designed to give photos of the look of old film photos.
Matte Presets Collection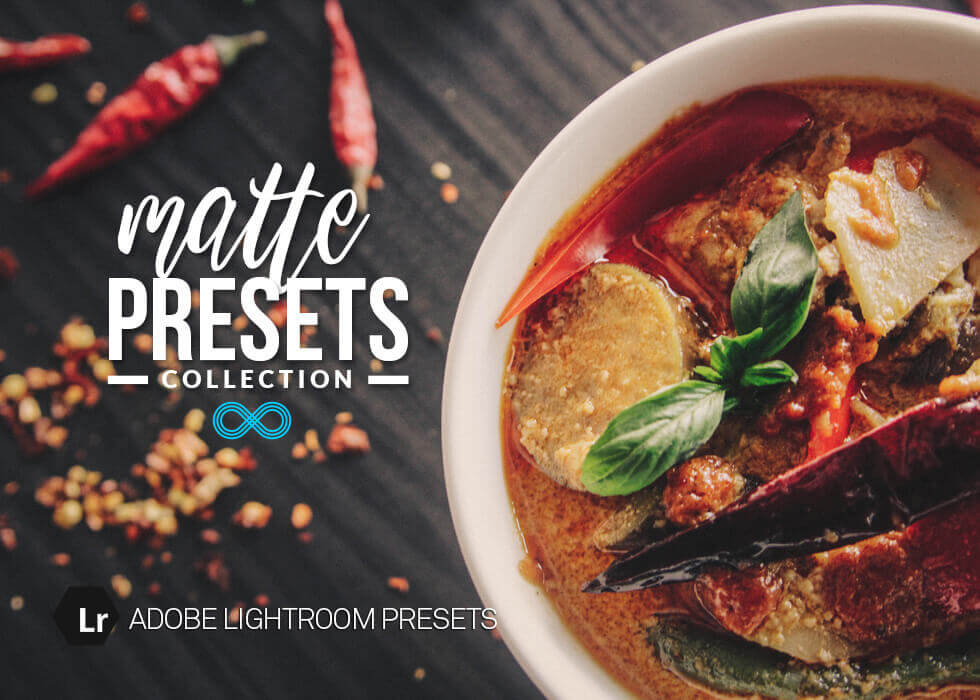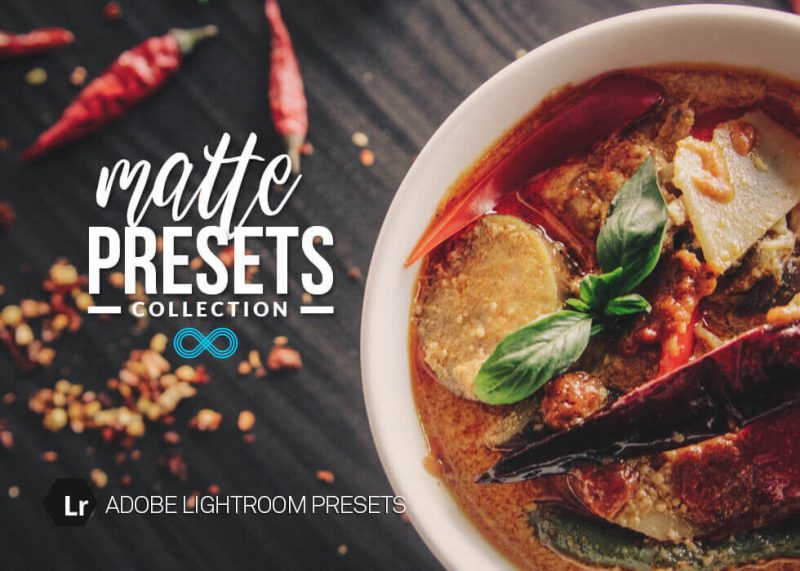 The popular "Matte" look can be achieved by using the Matte Presets in Lightroom. Different types of presets are designed for working with different images.
There's a total of 25 Lightroom presets specially designed to give your photos a matte look.
Landscape Presets Collection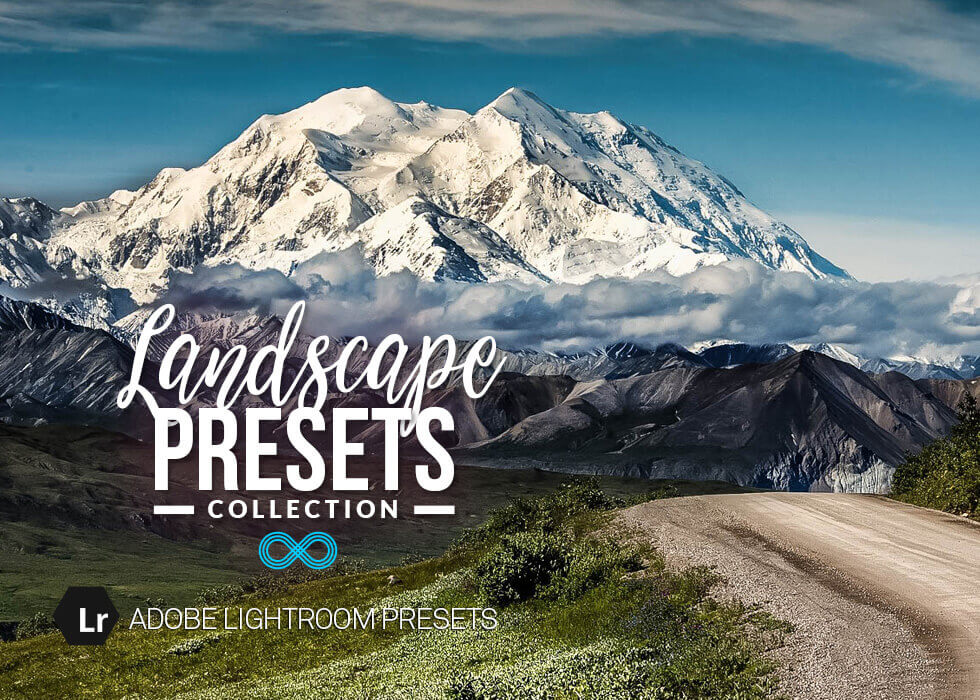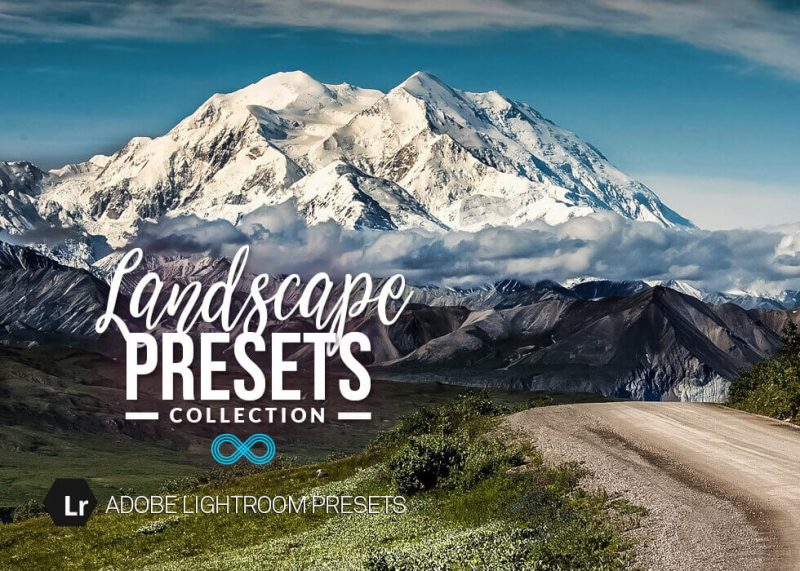 With this set of preset collection, give wings to your landscape photography. A set of Lightroom presets is crafted which will improve your landscape photos.
This set contains 20 Lightroom presets have been designed specially to make your landscape photography a success.
Model Action Collections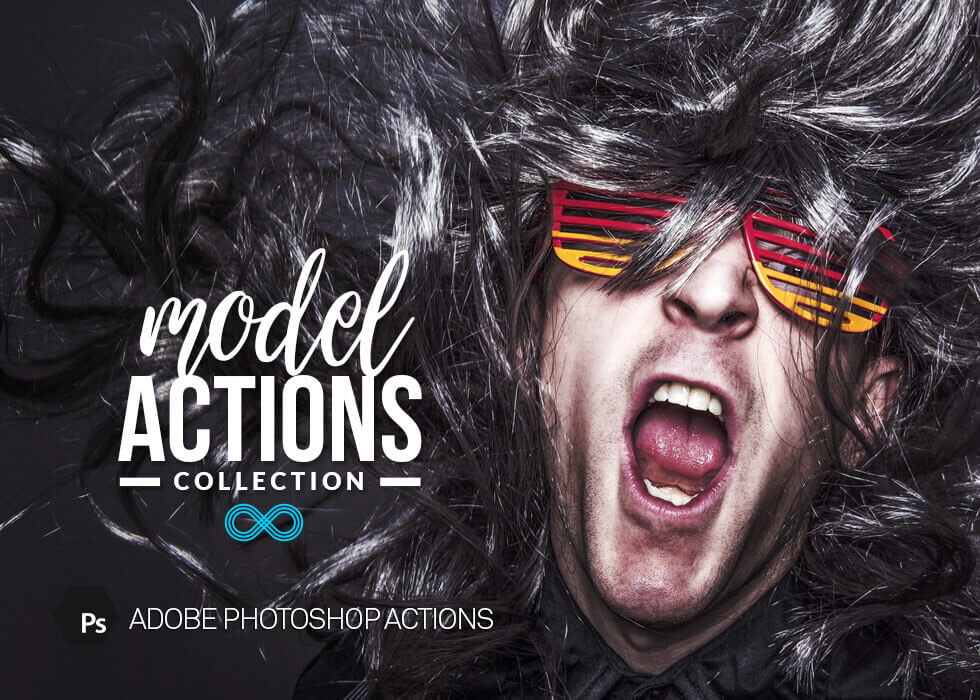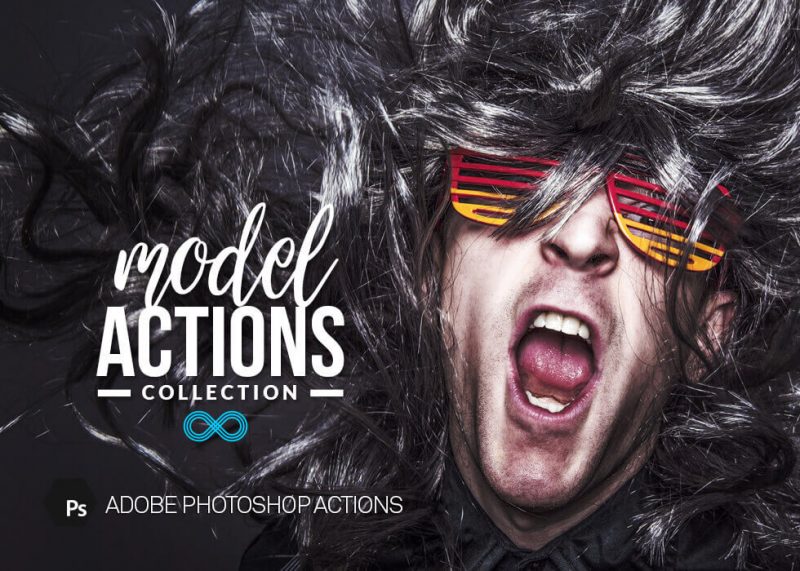 The Model Action Collection consists of 50 Photoshop actions to make stunning changes on your portrait, fashion and model photography.
Lomo Presets Collection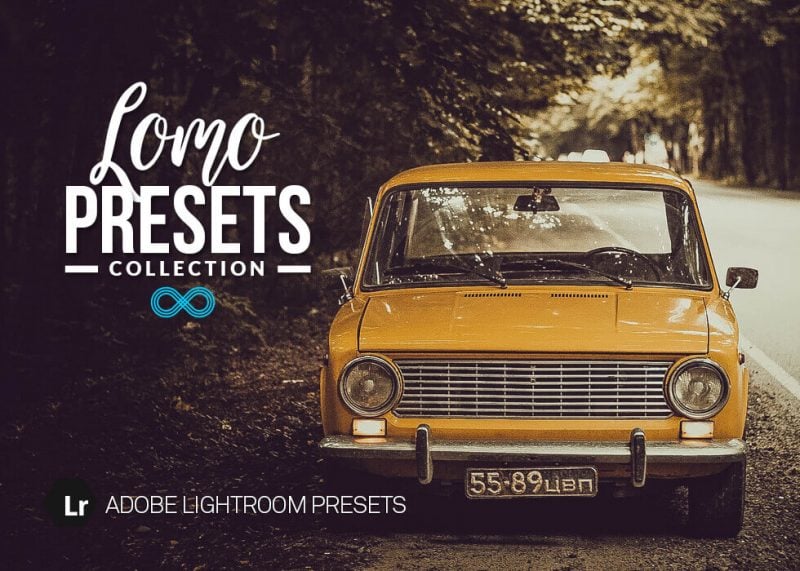 The Lomography features a style of photography where oversaturated colors, distortions, etc. are made use of in images shot by a lomography camera.
The collection has been created with all the different effects necessary for your images like vignetting, light leaks and other effects which will add a lomographic style to the picture. This set contains 20 Lightroom presets specially designed to give your images the Lomo look.
Beach Preset Collection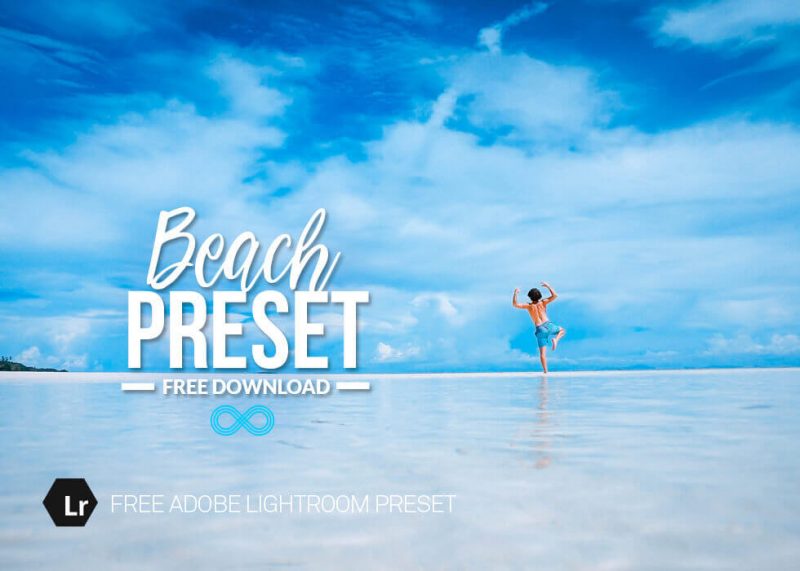 The Beach Lightroom Preset is perfect for enhancing your photos of the sea, sky, and beaches took mainly during the summer months.
Aged Film Presets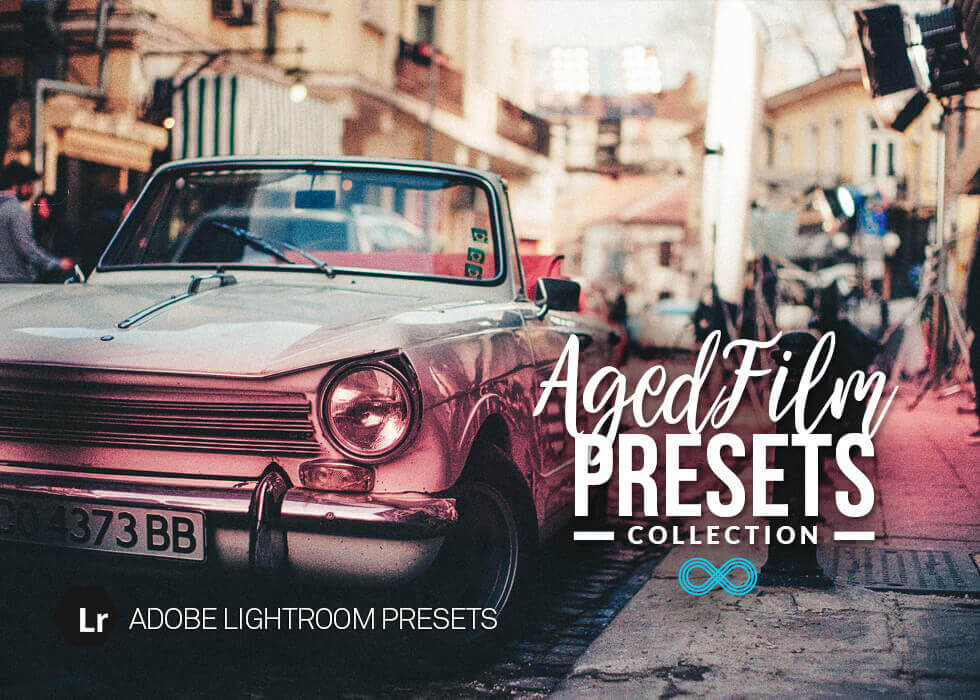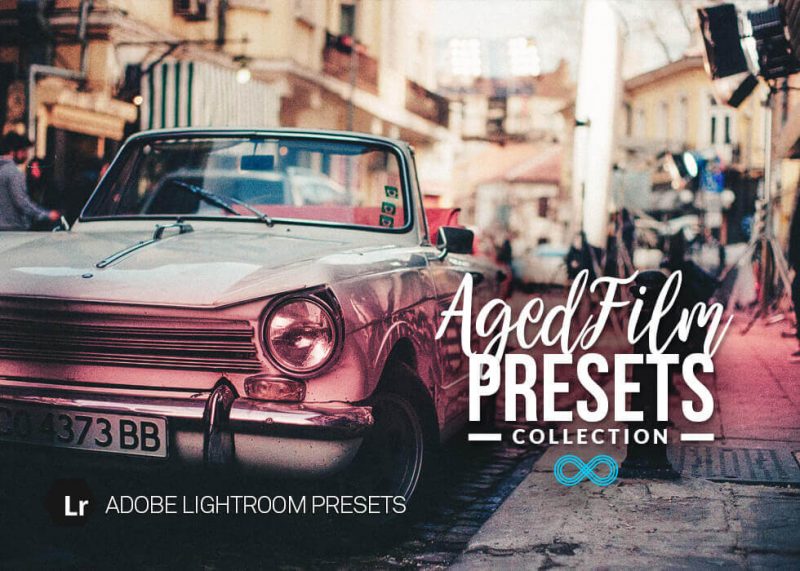 With the help of 42 lightroom presets, travel to the past with this Aged Film Lightroom Presets collection. Enhance the modern-day images with these presets, and give them an old wrinkled look.
Spring Presets Collection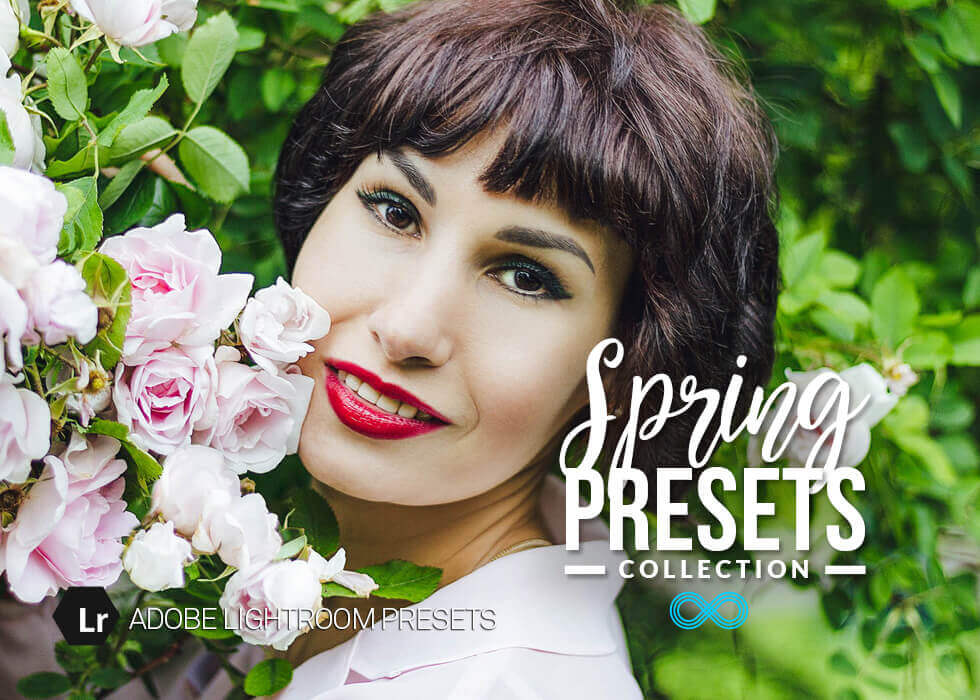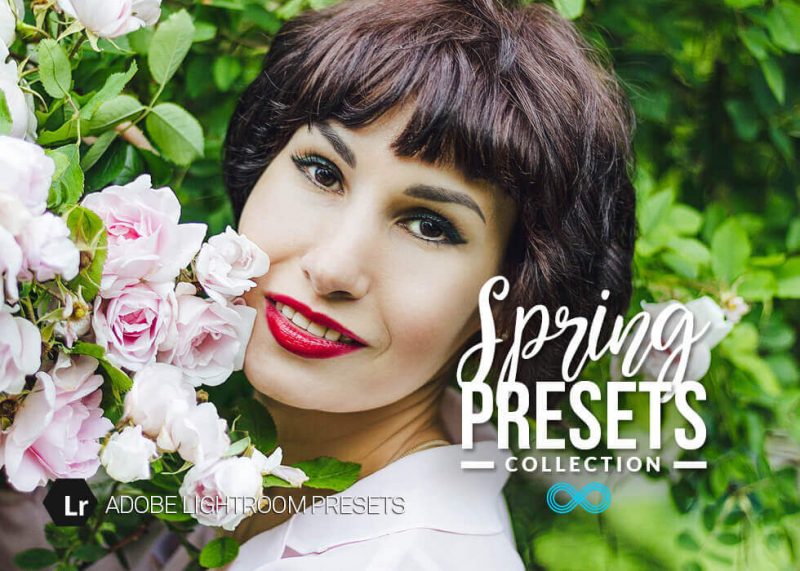 This mainly gives attention to images taken during the spring season. A number of different styles have been made use of to bring out the colors of flowers and foliage well.
Light Leaks Presets Collection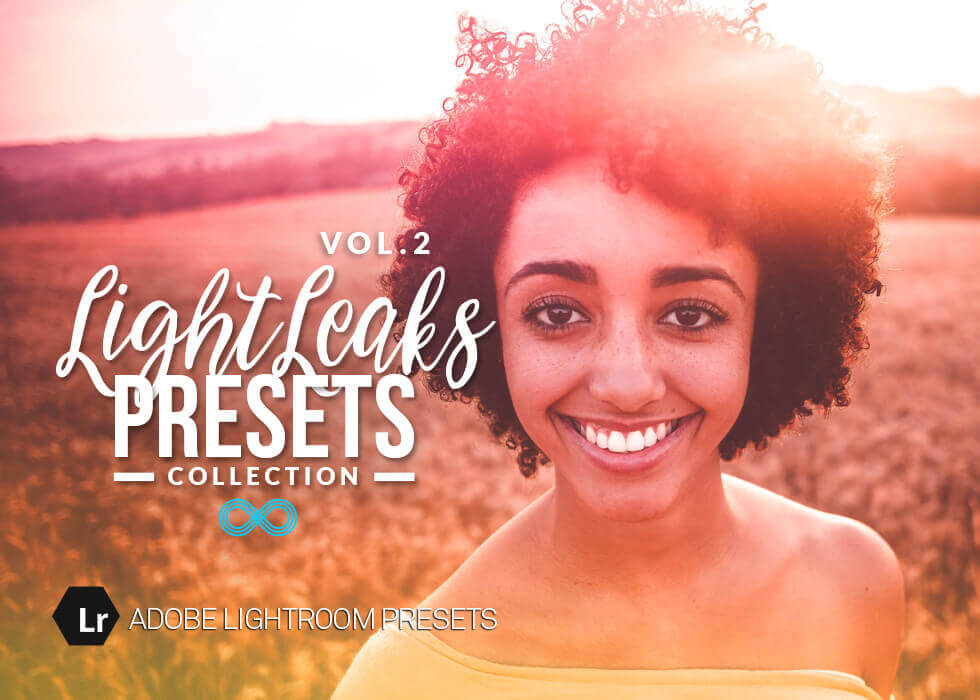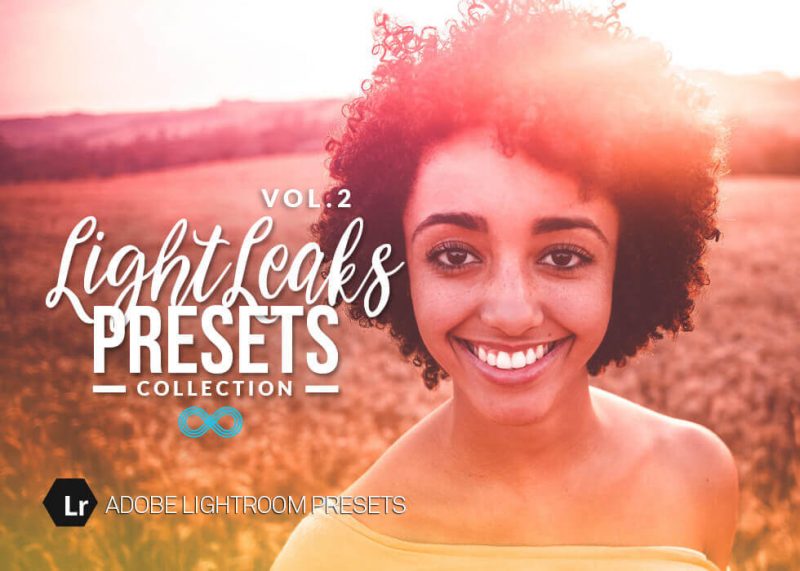 This collection of 30 lightrooms presets will add abstract colors and necessary light leaks to the photos in many different patterns. This can be applied to any modes like portraits, landscape, etc.
Moody Tones Presets Collection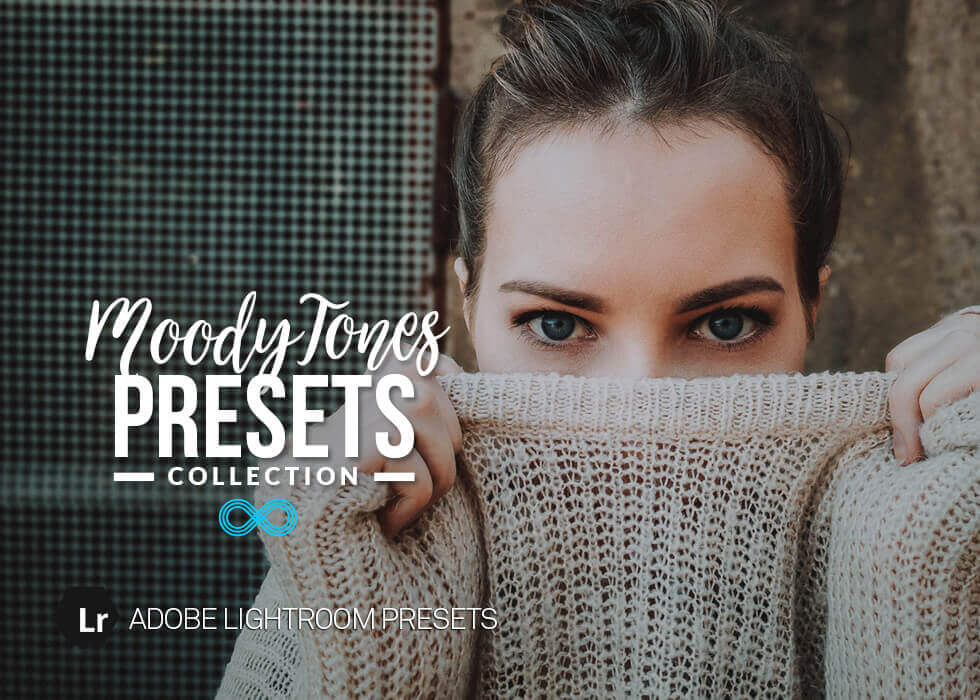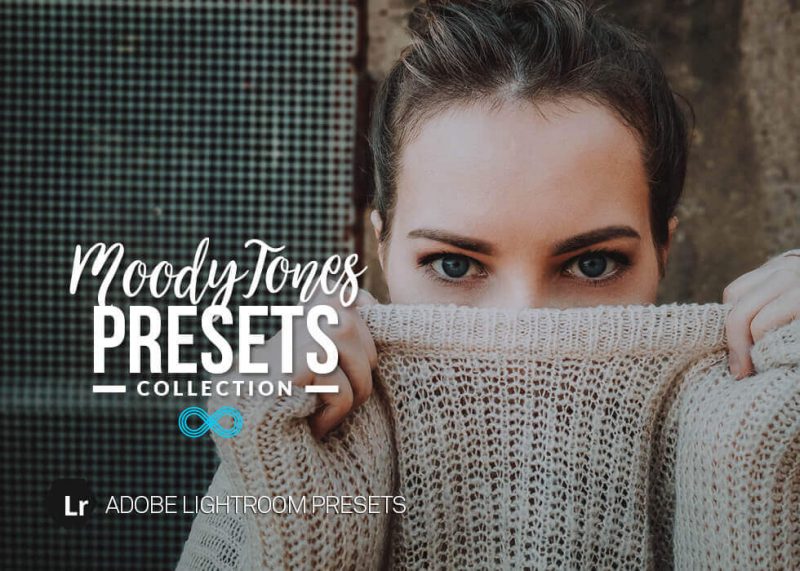 This is designed for use with Portrait and Landscape photos. These preset to give your photos a special feel by making them more atmospheric by adding a dark and mysterious tone to it.
Vintage Objects Preset Collection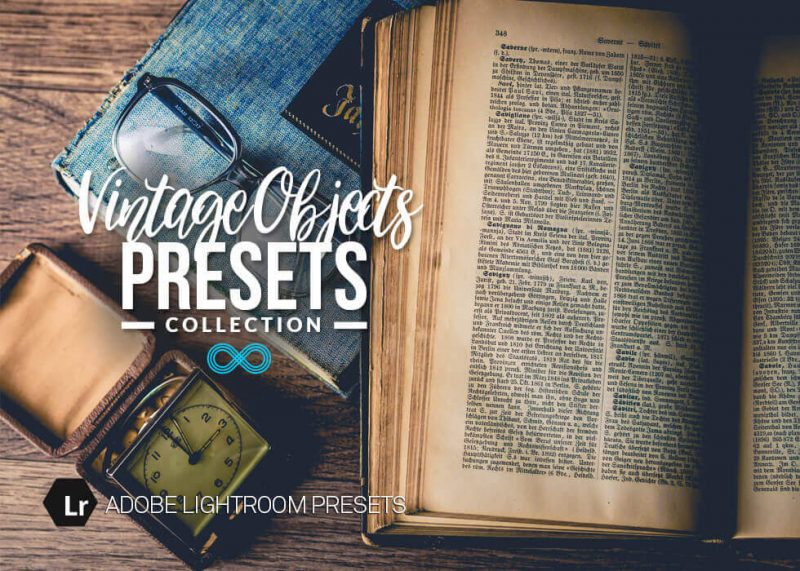 The collection of Vintage Objects Lightroom presets is created for shooting scenes with Antiques, Vintage Items, Retro objects and any other photos which require a vintage look. The presets are perfect for those images used in craft websites, Instagram etc.
City Lights Presets Collection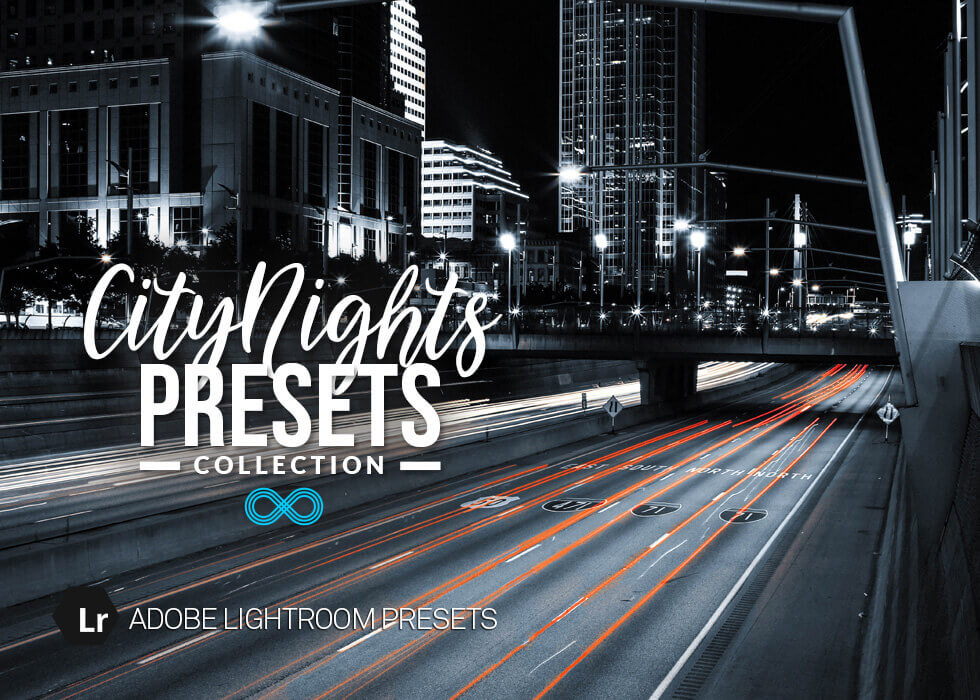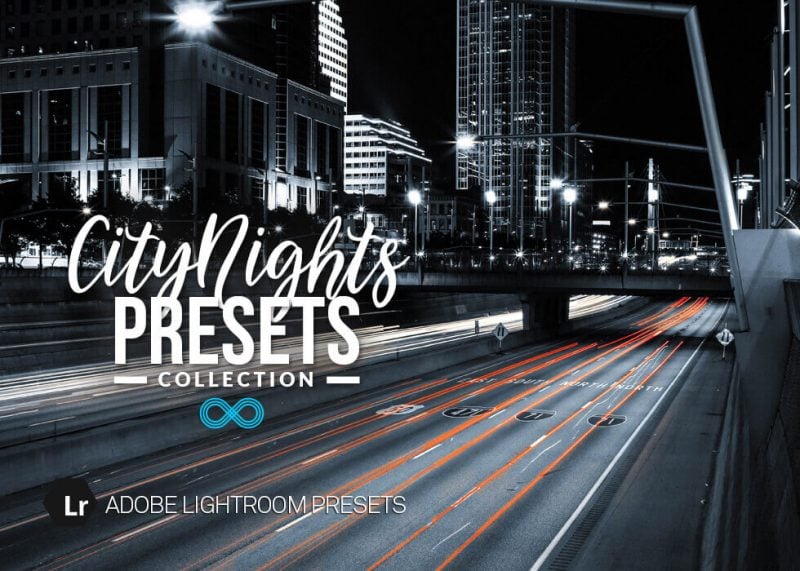 This set of presets will interest Cityscape photographers who like to shoot at night time. Giving more emphasis to nighttime photography, the set contains 20 Lightroom presets making use of many different styles and tones.
Vol.2 Magazine Presets Collection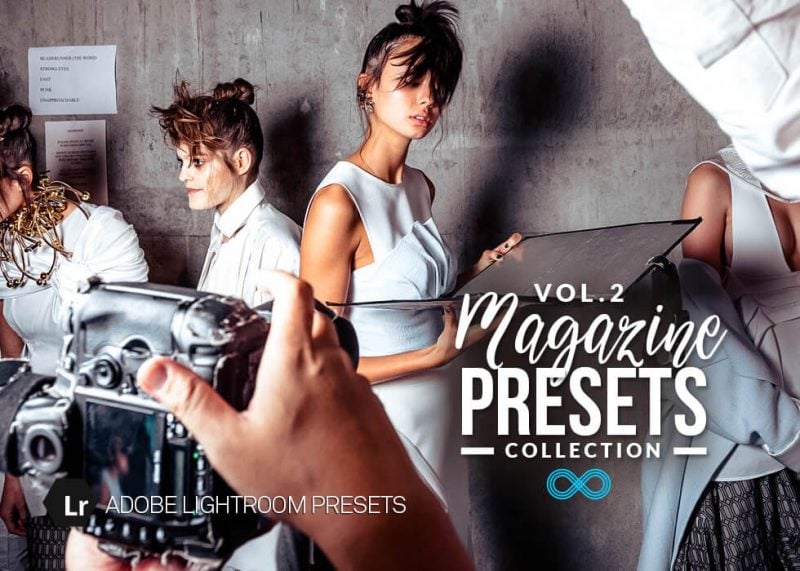 This Magazine Collection of 36 Lightroom Presets which has been designed for Portrait Photographers to give stylish looks to their photos. The presets are perfect for use in Advertisements and Magazines.
Autumn Presets Collection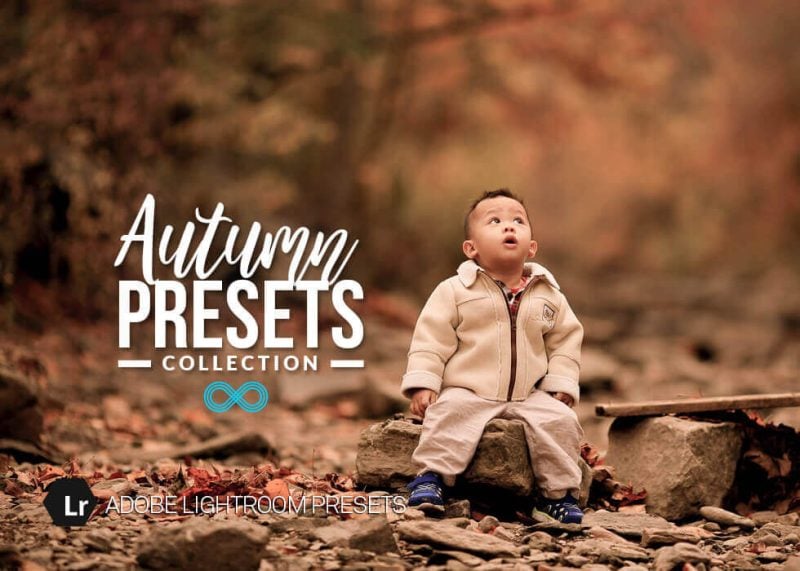 This preset collection is perfect for photos taken during Autumn. This set contains 20 Lightroom presets which have been specially designed to provide enhancements to pictures taken during the season.
Well, these are the best Lightroom Presets according to us. Tell us in the comments which ones you found useful.