If you are looking for the best lifestyle blogs for your inspiration, we have listed some of the top blogs in this article.
How is your life going in the never-ending new normal? Are you bored? Or are you looking for something to improve your life? Well, here's the news for you. Try your hands on reading lifestyle blogs.
Lifestyle blogs are fun and they can inspire you to improve your life and of course, your lifestyle. I am a huge fan of self-care lifestyle blogs.
Before dipping deep into these top lifestyle blogs, let us first discuss what are lifestyle blogs.
What is a Lifestyle Blog?
In a lifestyle blog, a blogger creates content that is inspired either by their personal interests or their personalized activities. Many a time, the author draws experience from their own lives in a lifestyle blog.
A lifestyle blog contains a wide number of topics, few of these topics are:
Self Care
Fashion
Health and Fitness
Travel
Home Decor
Beauties
Earlier, we have listed the best digital marketing blogs that you can read to learn more about online business, digital marketing. So, don't miss that article.
Also, here is a list of top lifestyle blog WordPress themes that you can use to create your lifestyle blog.
Top Lifestyle Blogs
If you are looking for the best lifestyle blogs, we have listed some of the top quality lifestyle blogs in this article.
List of blogs.
If you are someone who is aspiring to live a well-lived life, then you can borrow a few tips and tricks from Camille Styles. The different categories which are dealt with in this blog are:
Each day, an engaging story is published that will help you to become the best version of yourself.
Camille Style has been featured in reputed platforms like The Oprah Magazine, HGTV, and HouseBeautiful.
Zen Habits will help you in finding mindfulness in the mid of your chaotic life. You can learn how to live a simple life using Zen Habits and when you live a simple life, you get to focus on the matters which are actually important.
With millions of readers, Zen Habits is one of the most loved lifestyle blogs. Just like the core of the blog, Zen Habits blog has a very simple, neat, and clean interface.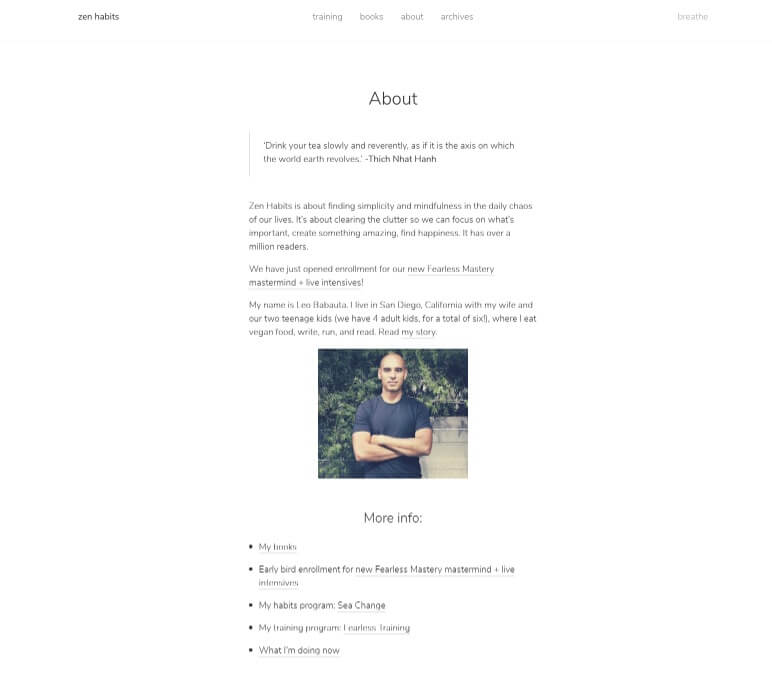 If you are someone who is grinding daily, and every once in a while you realize that a sense of fulfillment is missing from your life, then Lifehack is the blog that can guide you.
By leveling up your skills, Lifehack aims to improve your life.
Also, Lifehack has helped millions of readers to find the purpose of their life. The ultimate aim of Lifehack is to help the readers to live a life that feels complete.
A few of the categories that you might find interesting on Lifehack are: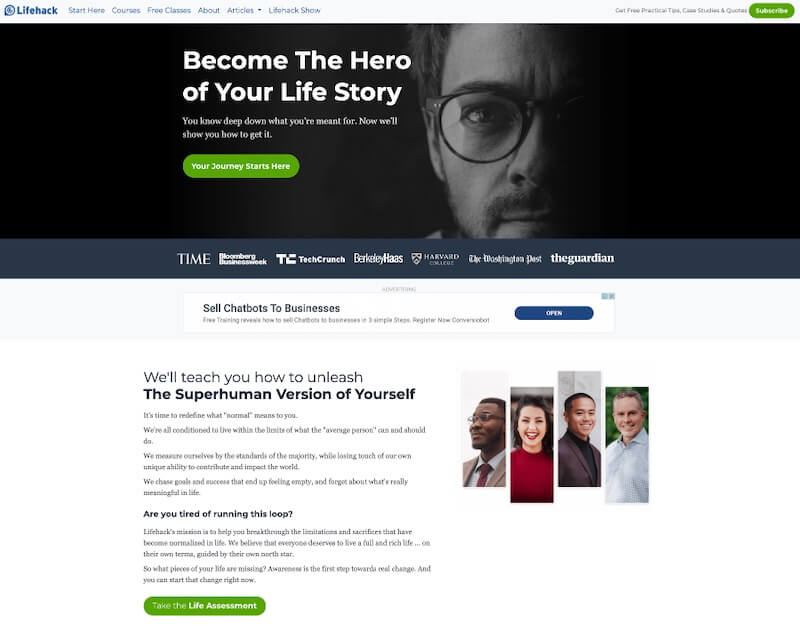 A Cup of Jo was started as a hobby blog in 2007. Forbes has recognized it in one of the top 10 lifestyle websites for women. Not only this, but it has also been recognized as an influential parenting blog.
The different topics covered in A Cup of Jo are:
This lifestyle blog is specially curated specifically for women. From fashion to parenthood, you will find an article on everything to improve your life and lifestyle.
If you want to live a large life on a limited or small budget, then Wise Bread is the right blog for you. The founder of Wise Bread believes that for enjoying life, you do not need to sacrifice your financial independence.
On Wise Bread, you can expect:
Looking for financial freedom? Read articles on Wise Bread.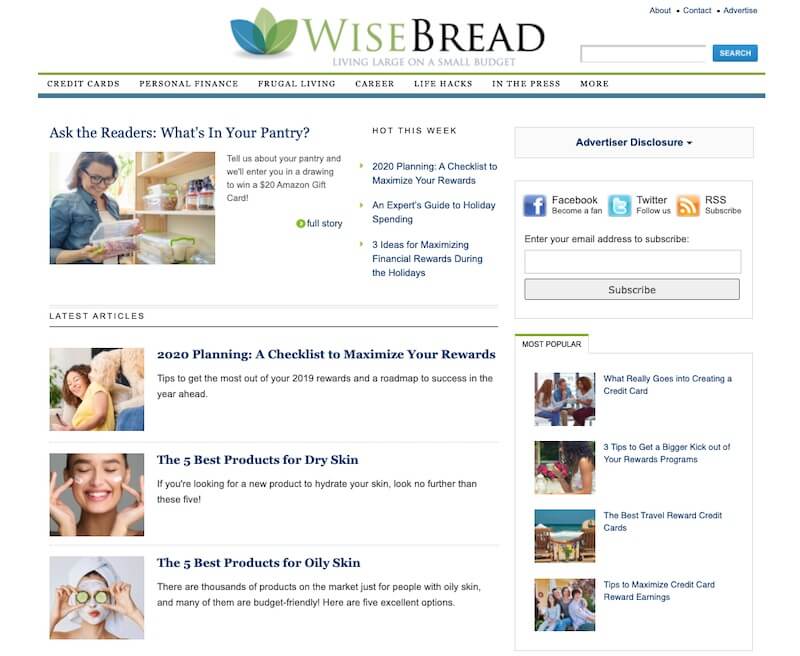 Now a day, the term BossBabe has become really popular, especially on Instagram. In the millennial era, the term BossBabe refers to the women in business and women are actually in control of their life.
If you are a woman in business and you are wondering how you can start your business or upscale it, then the tips shared in BossBabe will come in handy to you.
The different categories of articles available on the BossBabe blog are:
Also, BossBabe runs its own podcast, the title The BossBabe Podcast. You might want to check that out!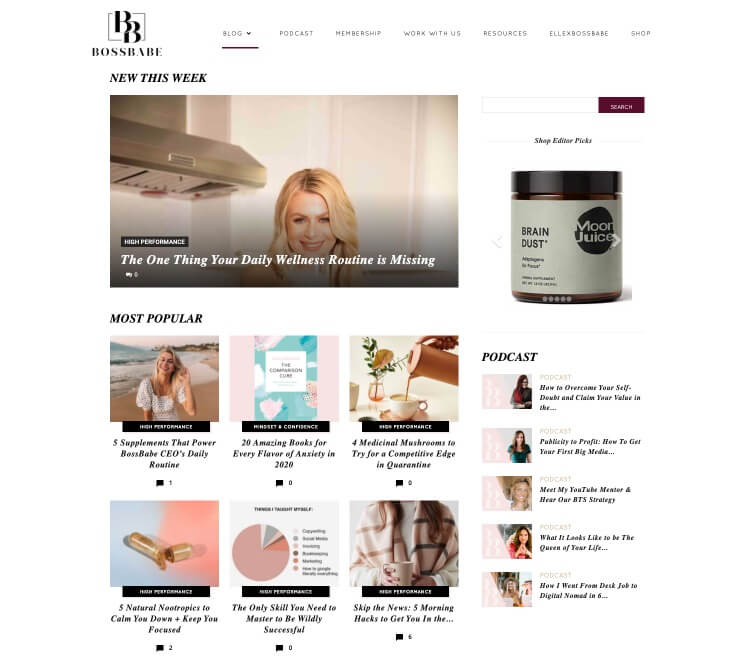 If you are looking for resources to design a life that is well-lived, then you can grab it all from Wit & Delight blog.
What is special about this lifestyle blog is that it holistically covers everything from fashion to mental health. For Wit & Delight, lifestyle is all about who you are and how you live. The different themes covered in this blog include:
Last but not the least, Wit & Delight is much more than just a lifestyle blog.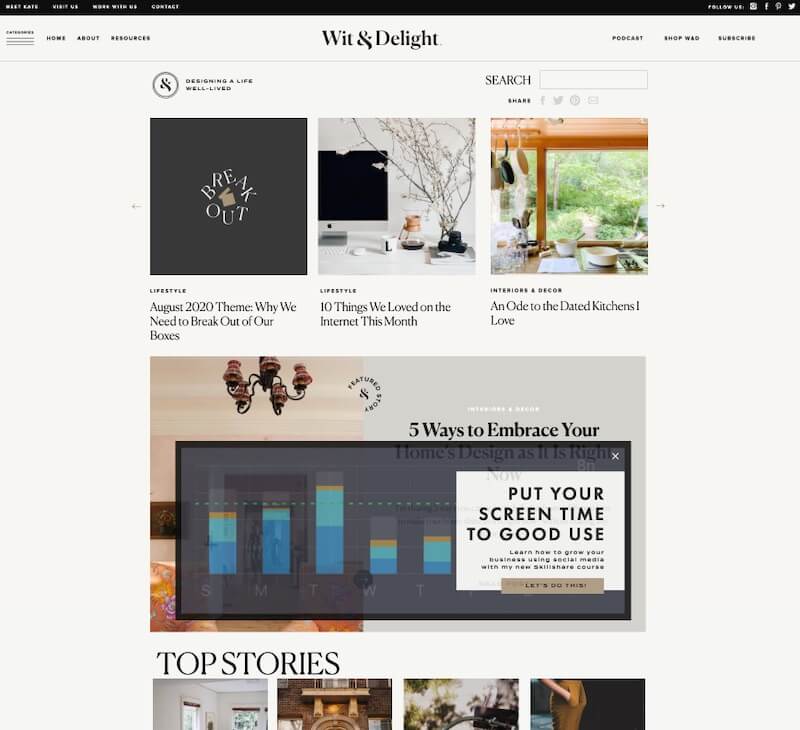 Thirteen Thoughts is a lifestyle and beauty blog. Initially, it was started as a beauty blog, but gradually, it was developed into a lifestyle blog. Now in addition to beauty articles, Thirteen Thoughts also cover:
Thirteen Thoughts was started when Paula was going through depression. Initially, she was into beauty but gradually, she developed an interest in self-improvement and that's how Thirteen Thoughts became a lifestyle blog.
Are you looking for simple wisdom for all the complex problems of your life? If yes, the Tiny Buddha blog can give you all the wisdom.
Tiny Buddha talks about simple ideas which you can apply to your life. With more than six million readers, you can also enjoy a very vibrant community here.
Different blog topics of Tiny Buddha includes:
If you are looking for mental peace, Tiny Buddha can help you.
Are you a girl who is looking forward to starting a dream job or have you shifted to a new place and want to feel at home there? If yes, The Everygirl blog is just the right fit for you.
Blog topics covered on The Everyday girl are:
Under the roof of The Everygirl blog, you will find all the right advice.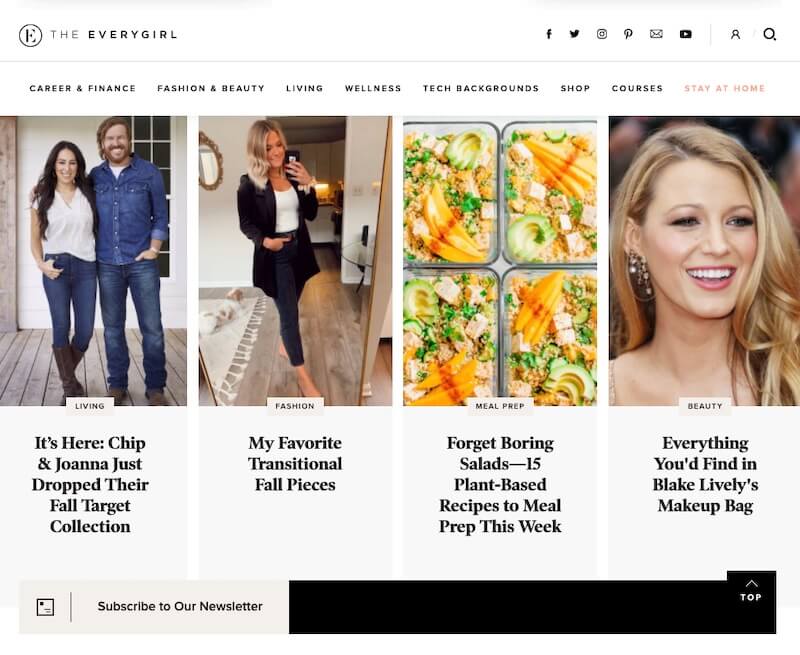 It is one of the most popular influential blogs in the fashion and of course, the lifestyle industry. The blog is run by Chiara, who was a former law student. If fashion is your cup of tea, then The Blonde Salad is the perfect lifestyle blog.
Started only as a beauty blog, The Blonde Salad has developed into an eCommerce platform. In fact, do you know that the blog was also studied as a case study in Harvard Business School?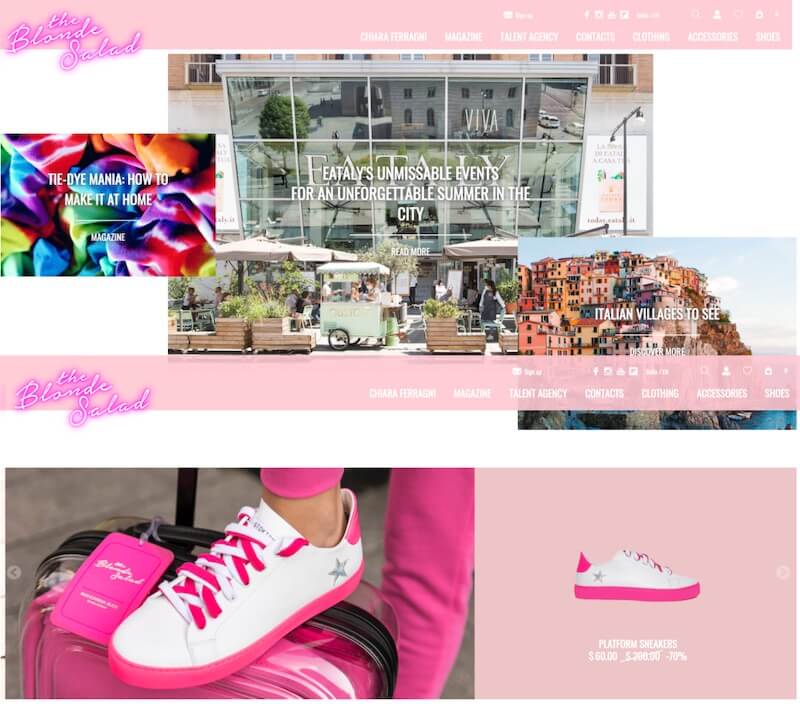 Are you living in an urban area? If yes, then Urban Diaries will help you to get hold of your urban lifestyle. From mindful lifestyle to healthful tips, Urban Diaries stays unique to the content it posts, thanks to its cross-cultural value.
The blog topics covered in The Urban Diaries are:
In addition to that, Urban Diaries also cover blogging tips for beginners.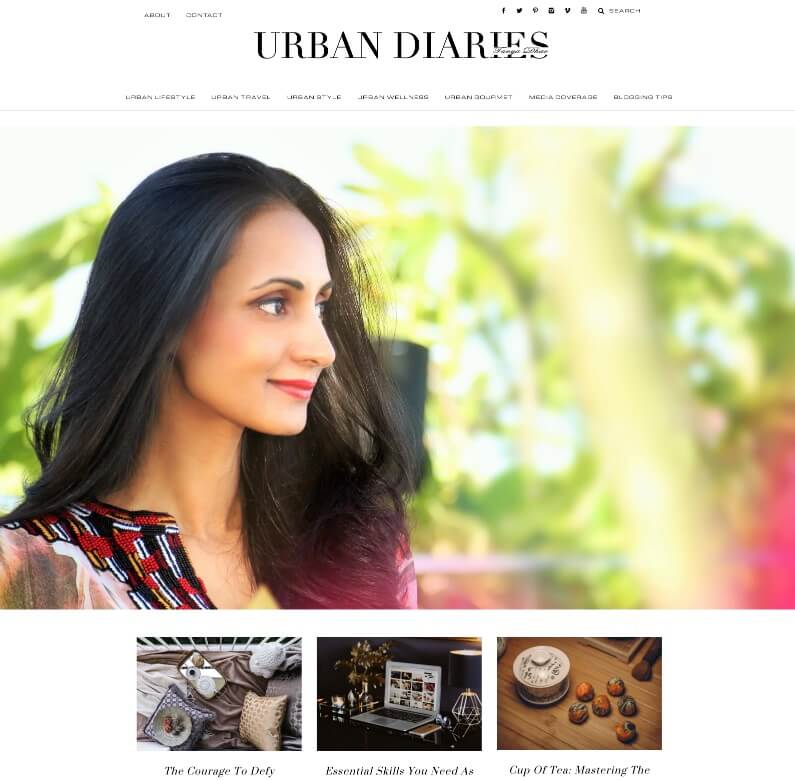 Conscious Lifestyle Magazine believes that in order to change the world, you will first need to change the world. Conscious Lifestyle Magazine is designed to give the readers powerful tools and techniques that are practical to use.
By reading articles on this blog, you can work on awareness and consciousness and this, in turn, will help you to prosper.
A few of the most important categories of Conscious Lifestyle Magazine are:
Conscious thinkers, leaders, and philosophers offer their knowledge and wisdom to the readers in Conscious Lifestyle Magazine.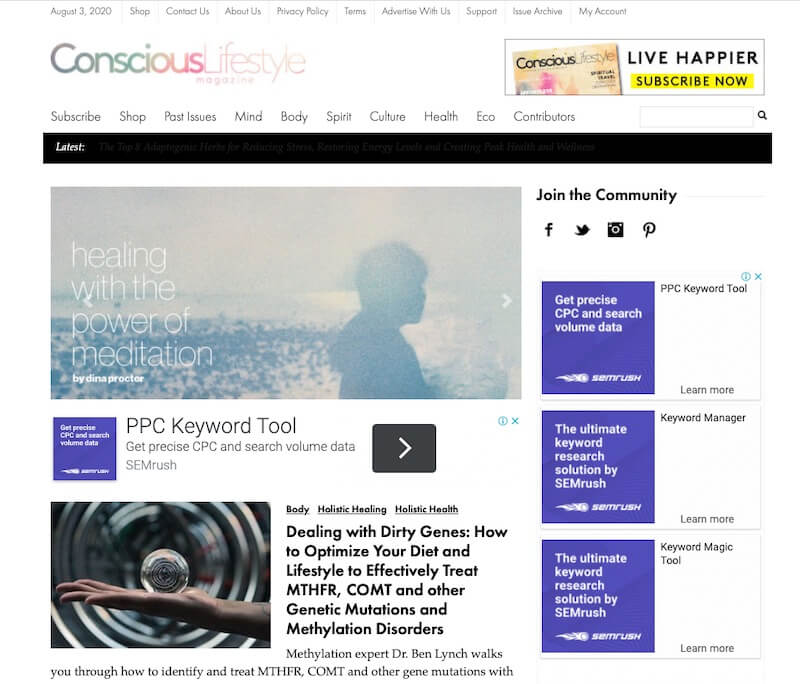 The Financial Diet lays more emphasis on personal finance. However, apart from the money talk, it also talks about career, college, living, recipes, and travel.
If you are someone into finance, then you will love articles posted here. In addition to that, also many personal stories are also available on The Financial Diet. If in addition to money, you also want to read about other lifestyle stuff, then The Financial Diet is the best lifestyle blog for you.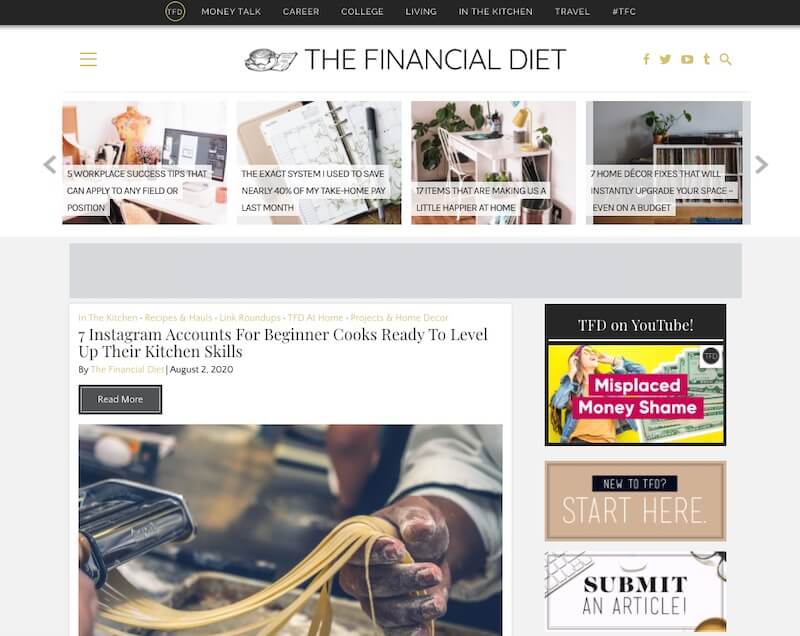 If you are into your 20s and you are looking for blissful life advice, you will be happy to know that Advice from a 20 is just the perfect lifestyle blog.
In your 20s, you move to a real adult world, and therefore, being in your 20s is one of the most difficult phases of life. Advice from a 20 sends out the message that they understand the problems of the twenty-something that are going on.
Apart from getting personalized advice, one can also ask questions on this blog. The specialty of Advice from a 20 includes topics on: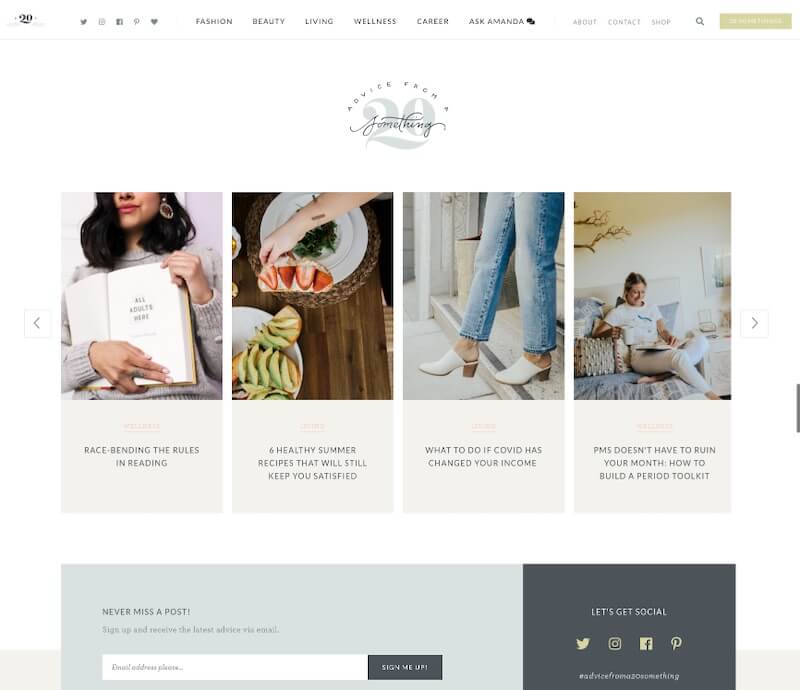 Lauren Kay Sims is a blog run by Lauren. Starting as a fashion blog in October 2015, Lauren Kay Sims has helped women of all sizes to find a fashion with which they can relate to.
Four years later, apart from fashion, the blog has expanded to cover topics like family, wellness, beauty, faith, and inspiration.
Also, the blog covers an ample number of ways to boost your productivity.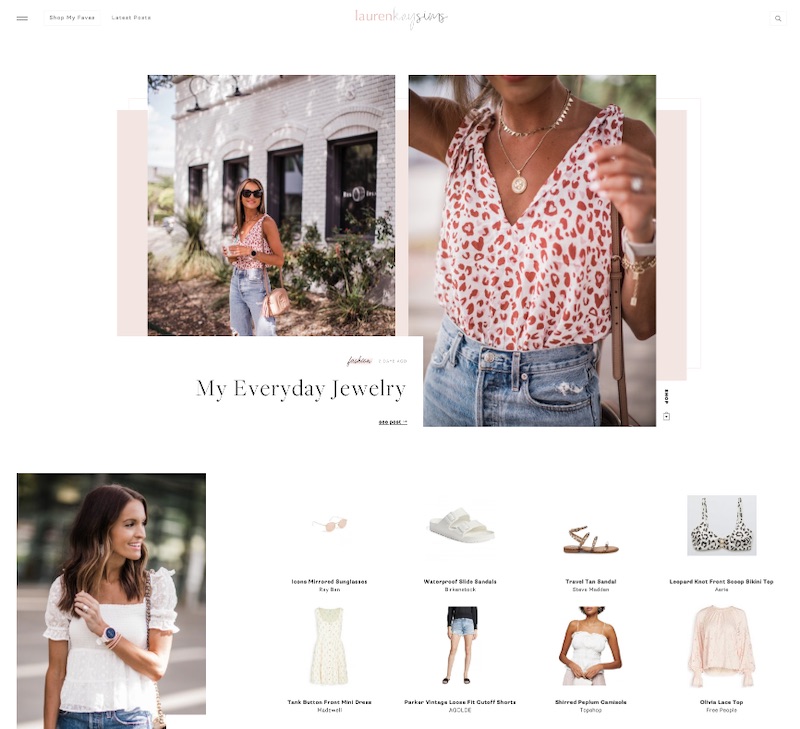 Rachel Parcell initially started a blog titled Pink Peonies, way back in 2010. She created this space to document her newly married life. But soon after, women from around the world started asking her about the beauty products that she was using and the outfits that she was wearing.
And that's how the personal blog took a turn to become a fashion blog and soon it matured to encompass even the lifestyle aspect.
Women from all across the glove visit Pink Peonies or Rachel Parcell to take fashion inspirations and ideas from home decor.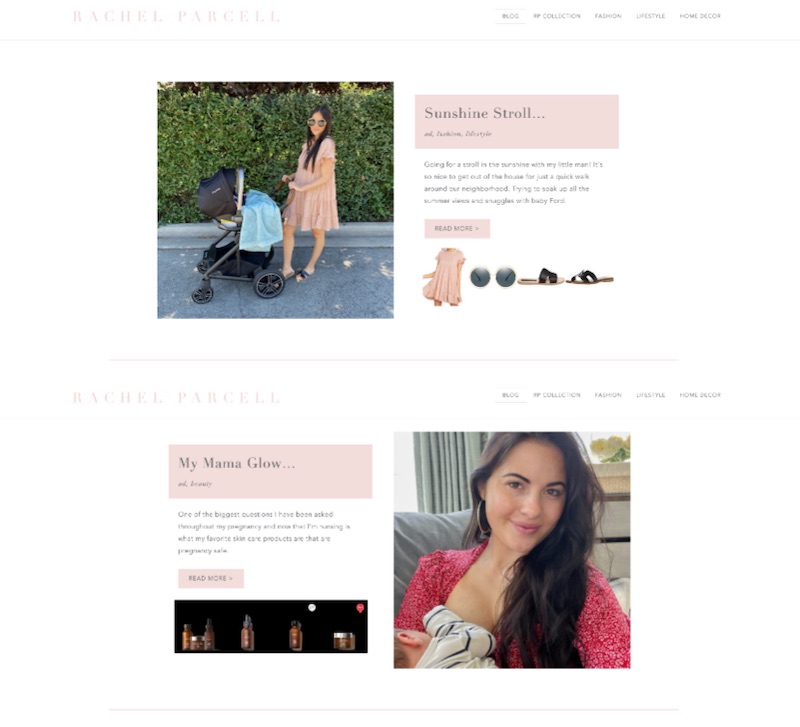 The name itself suggests that A Girl In Progress is a website that is designed for girls who are working on themselves to improve their life further.
Originally developed simply as a lifestyle blog, A Girl In Progress now conducts events, courses and even gives coaching to young girls. From helping in your work life to your love life, you will find a tip for everything here.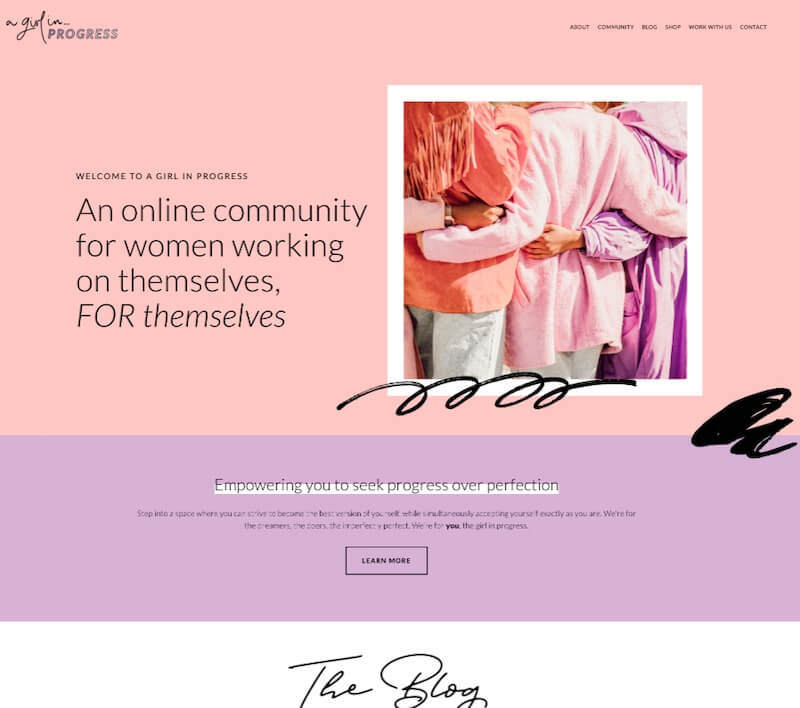 Managed by sisters' team Elsie Larson and Emma Chapman, A Beautiful Mess is a rich source of lifestyle-related content.
The site covers a number of topics around the lifestyle niche such as decor, style, recipe, crafts, and other related subjects.
They publish in-depth content that will give you a clear about the subject you are reading about.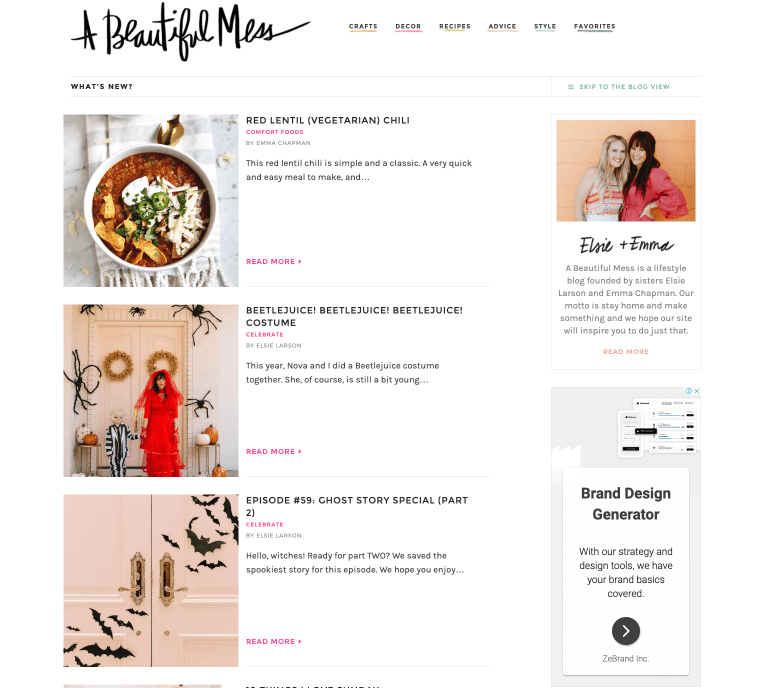 It's A Wrap-Up
We have tried our best to cover the top lifestyle blogs. If you are getting bored and want to take some inspiration for getting your life back on track, all you need to do is spend some time with a lifestyle blog.
Lifestyle is such a huge niche! Feel free to pick a lifestyle blog that resonates with you the best. Let us know in the comment section about your favorite lifestyle blog.