If you are looking for the best online graph makers, we have listed the top options in this article.
When we talk about graphs, infographics are one thing that comes to mind. Infographic is one of the most popular ways to present data online, and it is a great way to attract a lot of quality backlinks for your website.
We have already published an article around the best infographic tools that you can use to create infographics. Don't miss that article.
Graphs are used to present the data that is too complicated as it visually illustrates the relationship in the data. Sometimes, you need to create appealing graphs to have an impression on the other that you are knowledgeable about the statistics.
To make your work easier, we have curated a list of best online graph makers that will help you make the best professional graphs.
The easiest user interface makes Rapid Tables the best online graph maker on our list.
Rapid tables are known for providing various online tools to its users such as PDF tools, text tools, and web design.
The graph maker tool lets you name the graph title as well as the horizontal and vertical axis. You can create a line graph of up to 6 lines. You can save your image in PNG format as well as print the graph directly from the website.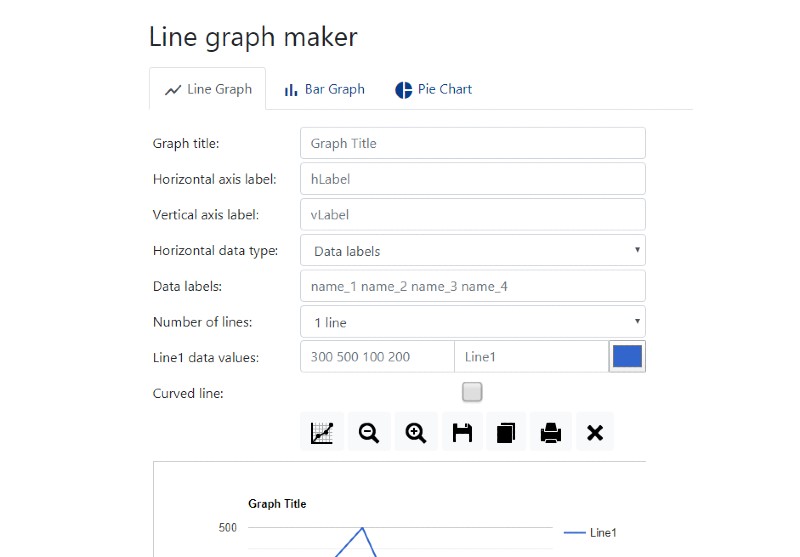 Meta-Chart does not only help you to build a chart for free but also provides you an option to share the created graph.
Enabled with several features such as background color, border color, and legend position, this tool lets you customize every single detail of your chart.
It allows you to enter the data, choose your labels, and download the graph in SVG, JPEG, PNG, and PDF format.
You can edit and save your chart by creating an account and login to your dashboard.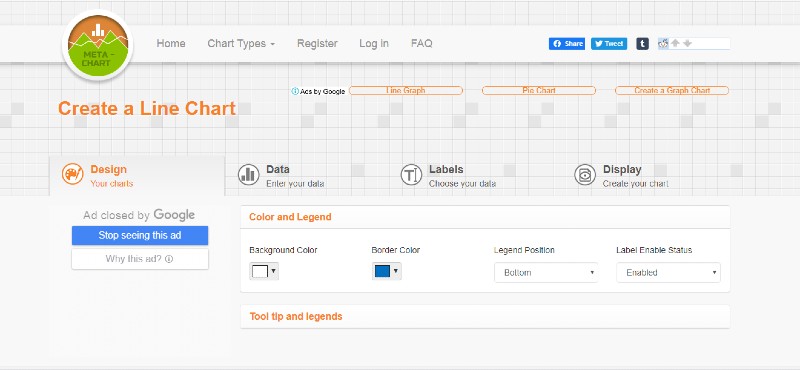 NCES Kidszone offers graphs for the education purpose of children but by no means, it is limited for only children use.
You can select from the line, area, bar, pie or XY graph on the website.
It allows you to change the background and grid color. The maximum number of grid lines that can be used is 21, so plenty of options here. In the designing part, you can change the appearance manually from 2D to 3D.
It lets you enter the data and the labels. You are granted to download the graph in six different formats as well as print it directly from the website.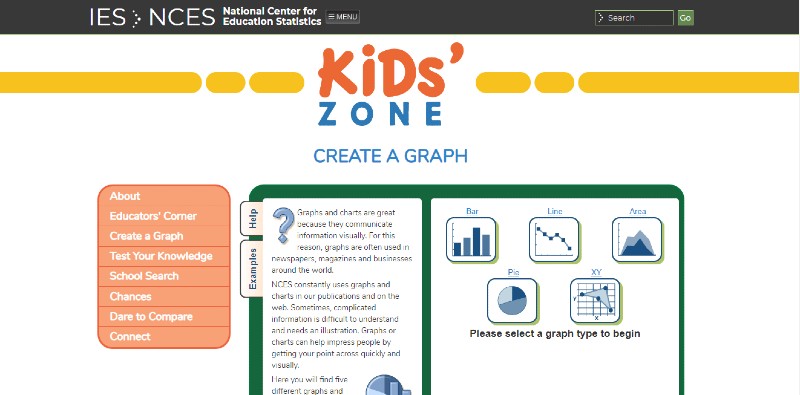 Some of you might be already familiar with Visme as this tool is also known for creating infographics and presentations. Visme allows you to create bar graphs, pie graphs, flow chart, line graphs and histogram with zero fuss.
Trusted by 3 million users, it lets you choose from professional designer made graph templates or customization from scratch. There are over 20 graphs and hundreds of templates to choose from.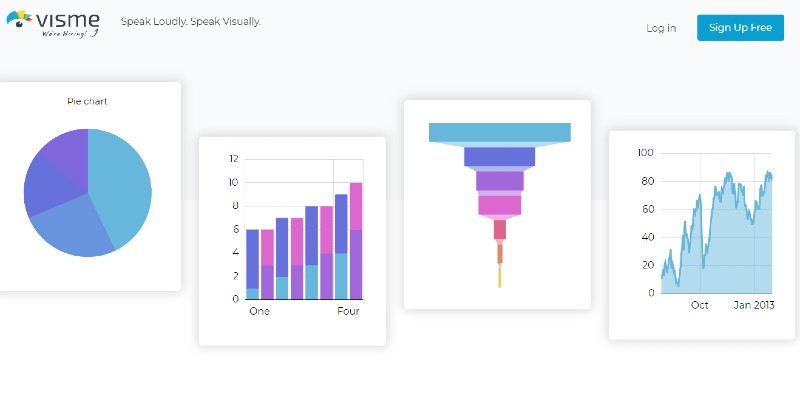 Visme allows you to share graphs online as a link or share graphs privately as a non-indexable URL. You can download your graph for offline use as well.
With plenty of features, the next on our list is the Online Chart tool. It provides you a platform to choose from 12 different charts such as Bar, Line, Area, and Scatter. For Line graphs, you can favor any of the three types: line, spline, and step.
Apart from the background and grid color, you can change the appearance from 2D to 3D as well. While adding labels and data, Online Chart Tool lets you decide the font size. You can download your chart in SVG, PNG, JPG, PDF, and CSV or format.
You can also save your chart or email your chart to anyone.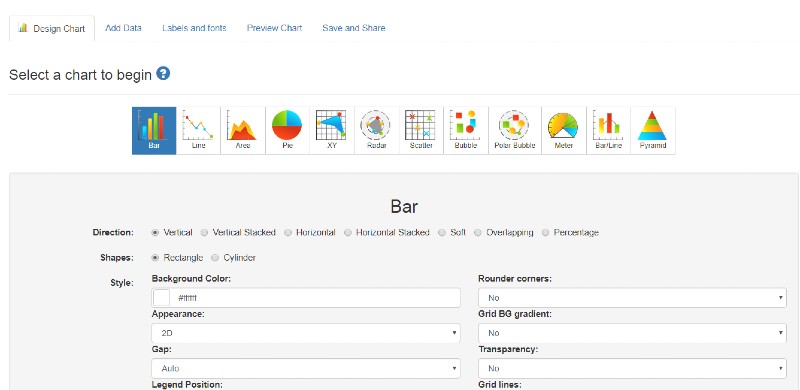 Just like Visme, Canva is a multimedia design platform that might be recognizable to most of you. Apart from presentations and infographics, Canva helps you turn the raw into beautiful visuals via online graph maker.
There are more than 20 graphs and templates to choose from. The easy drag and drop function makes the interface user-friendly. You can change the color of the background, line, and fonts.
On top of that, you can add icons and illustrations from the Canva library. You have to buy the professional version to unlock other tools.

To remove the problem of uploading data, again and again, ChartGo allows you to simply upload your excel file to help you generate the chart.
The easy to use interface of ChartGo lets you name the title, horizontal and vertical axis as well as change the background color. Chart settings such as symbols, curved lines, thick lines, shadow, and 3D appearance let you customize the graph as per your choice.
You can download the graph in PDF, SVG, JPG format.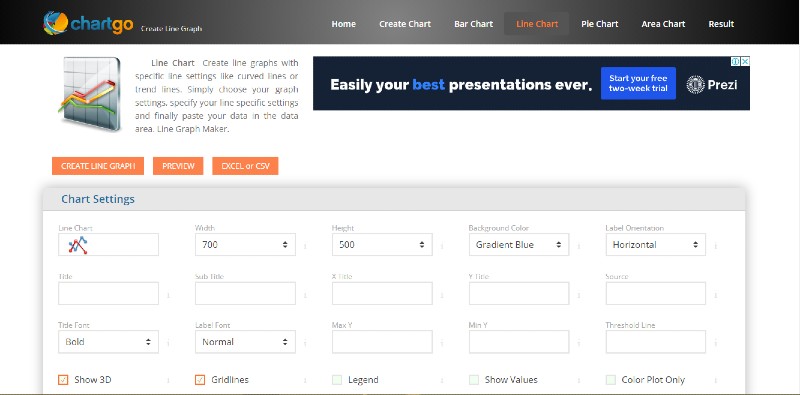 Label as "the easiest graph maker online", Plotvar holds true for this statement as it will not indulge you in any templates, background, and icon settings. Its main purpose is to deliver a quick and easy graph to you.
You can choose from a line graph, pie chart, bar graph, and a live graph. In order to make a line graph, you just need to follow these steps:
Chart title
Y-axis label
X values
Series name
Y values
Among these, there is only one mandatory field that is to be filled.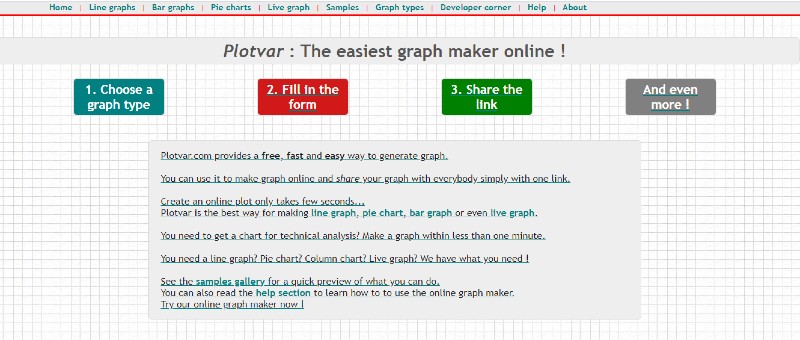 Just like ChartGo, Plotly Chart Studio allows you to import data from a file, SQL, or a URL. You can decide from a number of themes provided in the platform or start from scratch.
You can easily change the colors and modify the styles of your graphs. After the sign-up, you can save or share your work. In order to export the graph, you will be given two formats i.e HTML and JPG.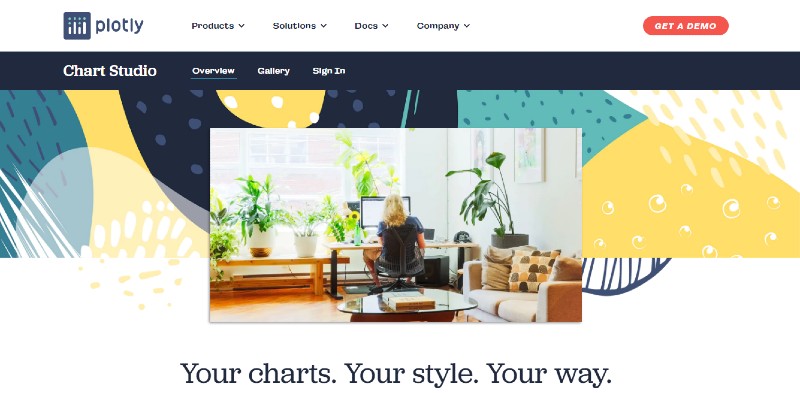 Venngage's simple interface and powerful tools are advantageous for both the beginners and the professionals.
You can choose from pre-designed graph templates if you want to create a quick graph. You can either enter the data or import it from the Google Sheets. Venngage allows you to practice with icons and colors.
The graphs can be shared on social media or through emails. You can save the graph as an image or embed it directly on your blog.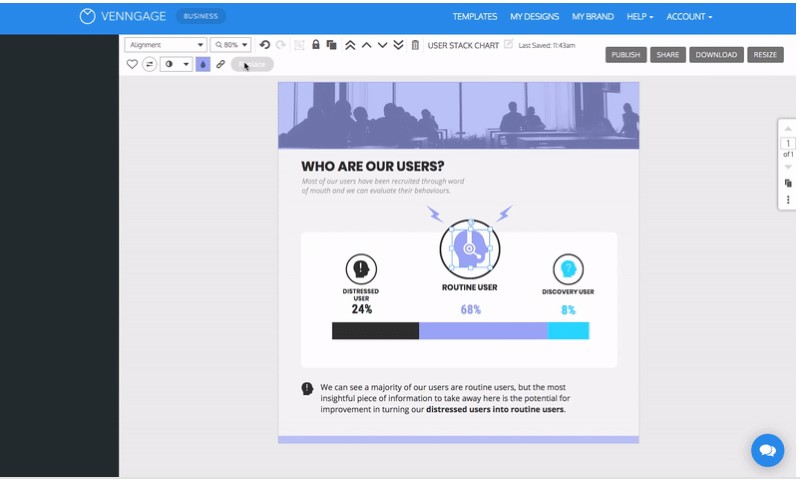 It is probably the only online tool that lets you integrate with Powerpoint and Google Slides. Vizzlo lets you customize grid lines, colors, and fonts, apart from the adjustable axis and ranges.
Vizzlo helps you prepare graphs in 3 easy steps:
Vizzlo's platform offers a broad range of visuals, templates, and themes to choose from.
You can either enter the data or import from excel or Google Sheets.
The results can be shared on social media as well.
Grapher will help you create professional graphs and lets you plot down the smallest details. You can choose from 80 different graph types and can change the appearance from 2D to 3D.
It allows you to add legends, titles, and axes. You can take advantage of inset zoom and even combine multiple graphs. The created graphs can be exported to high-quality formats like PDF, SVG, PNG or TIFF.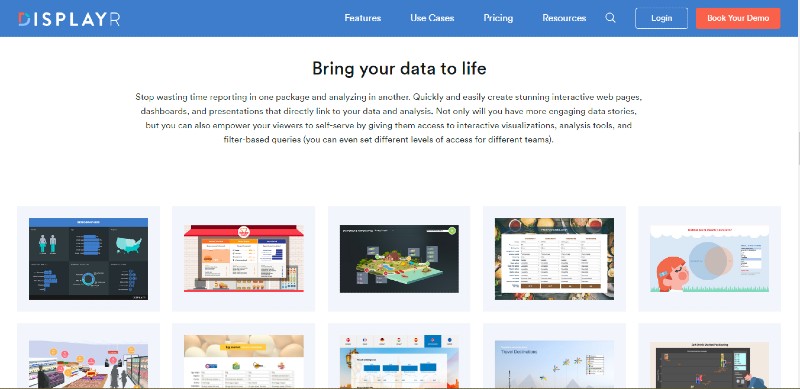 With a lot of pre-designed templates and visuals, Displayr will give your graph a professional touch. The free version has some limitations but it still is worthy to create a top-notch graph for your project.
You can import the data from various sources such as Google Drive and Dropbox. You change the color, background or fonts as per your desire. The graph created can be shared as an image or PDF.
For more tools, you can buy the premium version.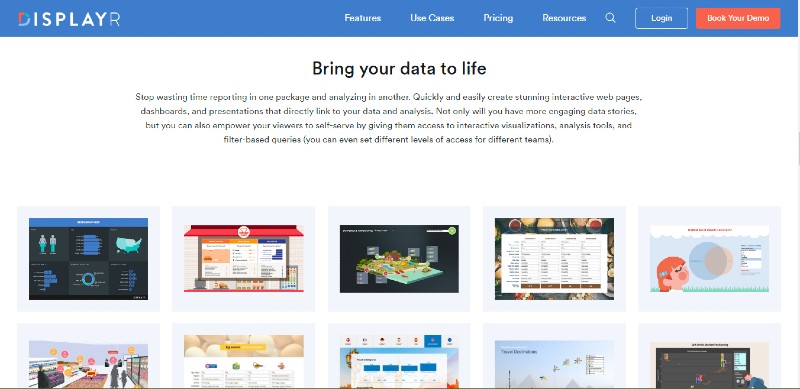 The tooltips, clickable legends, linking are some of the features offered by Infogram to enhance interactivity. The free plan of this tool allows you to use more than 37 interactive chart types.
Infogram lets you integrate your data from Google Drive, SQL, dropbox and many others. You are free to download your graph as PNG, PDF or JPEG. You can even publish, embed or share your project privately by using this tool.
In order to unlock more tools, you have to pay for the premium versions.
A tool with a very simple interface won't even require your login or signup. With limited features, it won't show you any templates or visuals.
You can change the background color, axis name, and title. In order to save or share the graph, you need to download the graph as an image. The tool has very limited features but does your work if you are on a deadline.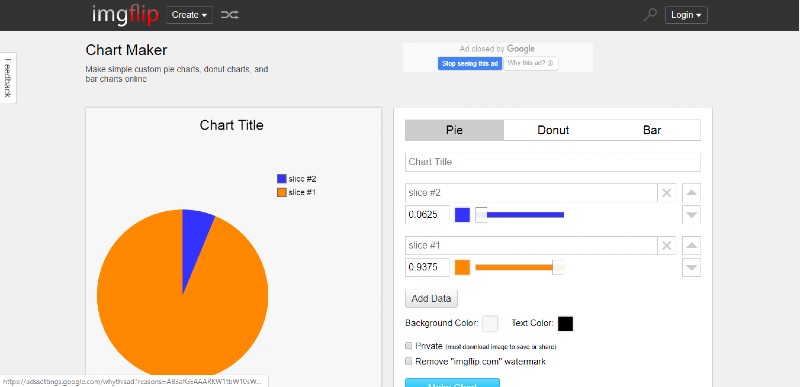 The above mentioned online graph makers have their own qualities. While some of them are known for their pre-designed templates and themes, others are known for their simplicity.
All the graph makers mentioned are free to use but you might need premium versions of some to unlock certain tools.