A genogram is the family tree represented in a visual chart format. A genogram is generally used to represent the family tree in a simplified way.
There are set patterns and symbols that are used in a Genogram. However, it can vary depending on the author.
While a seasoned genealogist may not prefer to use a genogram, it is a very useful tool for a common person to create a family tree in an easy-to-understand graphics format.
There are a number of genogram templates that you can use to create your family chart. These templates will make the process a lot easier for you.
Then could be many reasons and objectives for creating a genogram. You can use this method to check out the careers of your family it could be a medical reason very well thought out all the diseases and illnesses in your family history.
So, depending on your objective your approach will be a little different. While an expert easily makes a chart in a simple paper it may not be as easy for a common person to create a correct genogram on a single piece of paper without any tool.
the templates all listed in this article are created for the different types of genograms that you can use to create your family tree without any hassle.
Family Tree Flat
If you would like to make your family tree more expressive, this template with flat icons will make things simple and attractive for you.
This template comes in editable EPS and render in JPG format.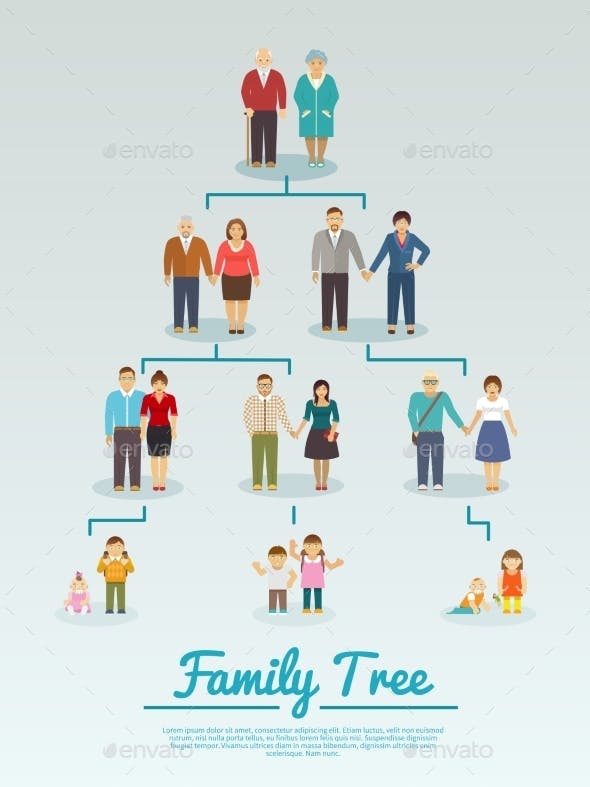 Family Tree Infographics
Chart out your generation with this beautiful Genogram template with graphics vectors.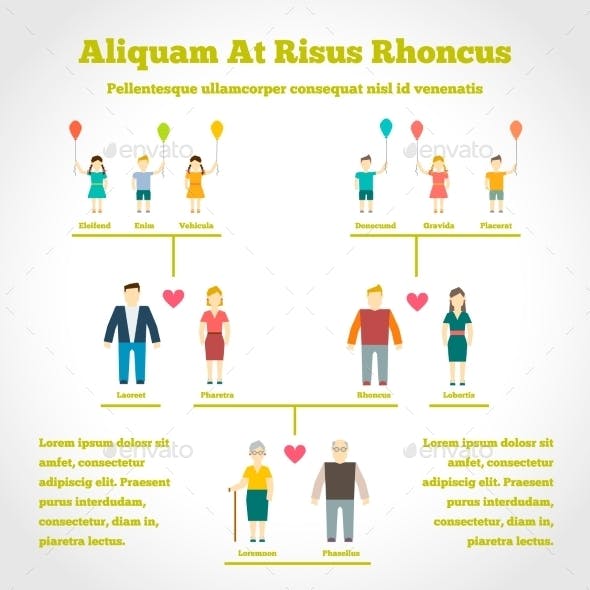 Huang Family Tree Template
A free-to-use and quickly editable family tree template that you can use to create your own family chart.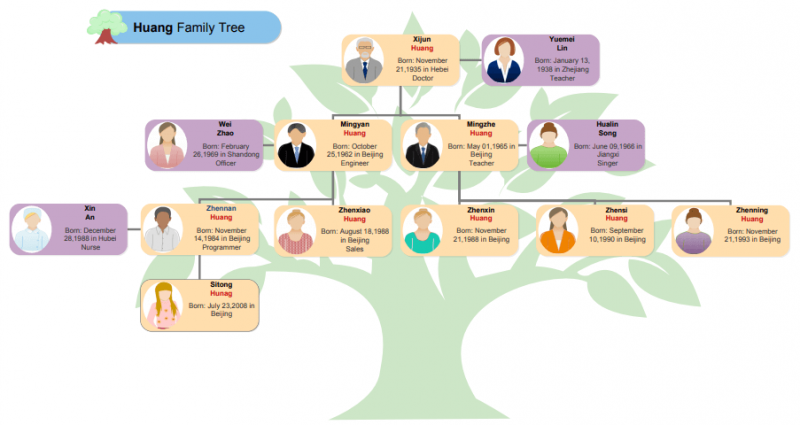 Editable Genogram Template
A simple and editable Genogram template with a simple-to-use editor. If you are looking for a Genogram editing tool, this is a nice place to get started.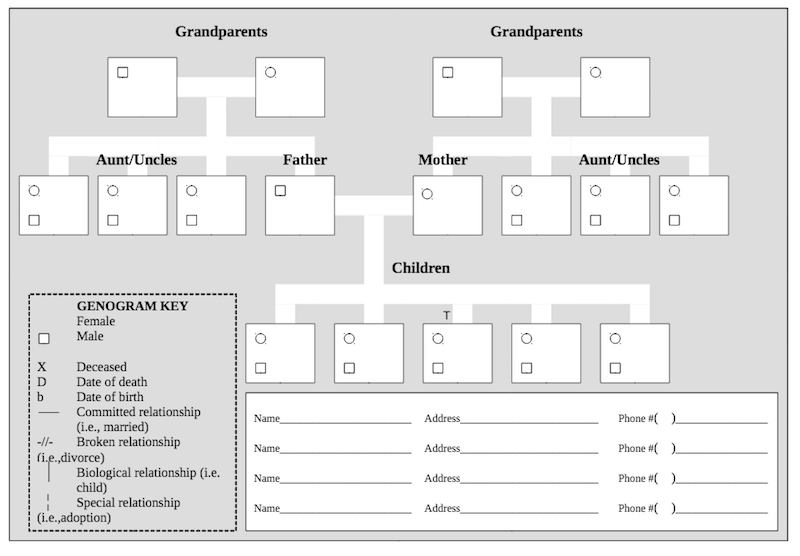 Genogram Template
Here is another simple and editable Genogram template that you can use to create a family chart by editing the word doc.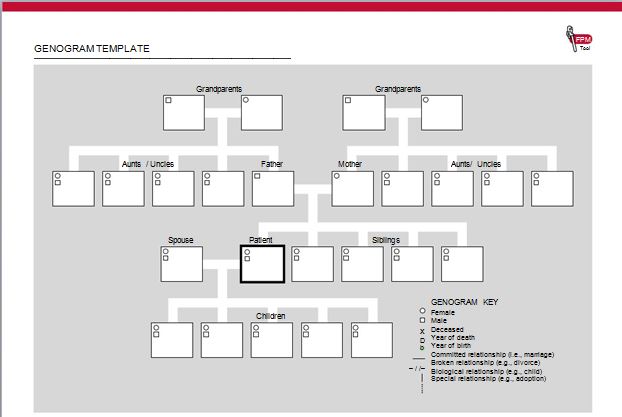 Editable Genogram
An editable Genogram template is available in A4 & US Sizes.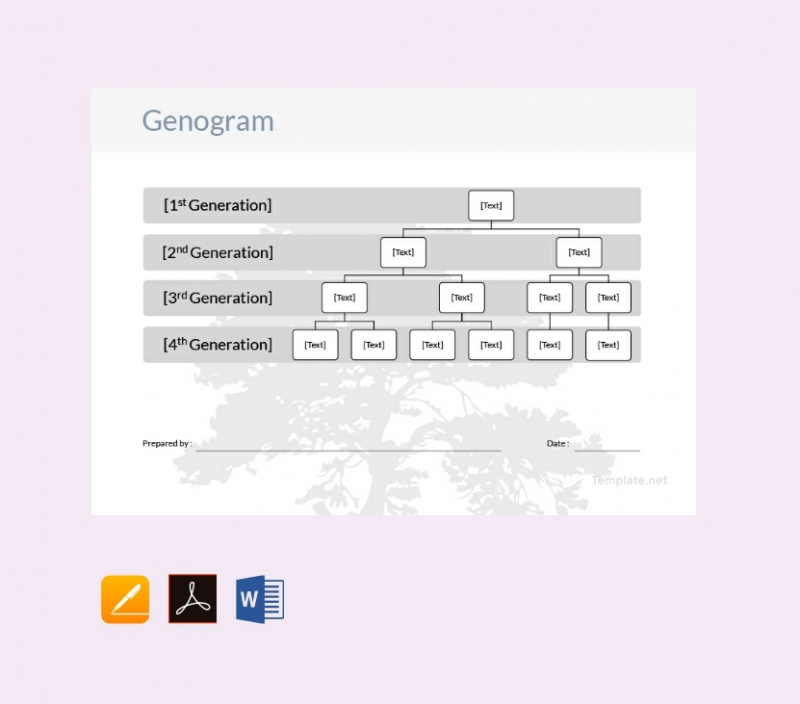 Free Standard Genogram Template
You can easily edit this template to create your own Genogram. The template is in A4 & US Sizes.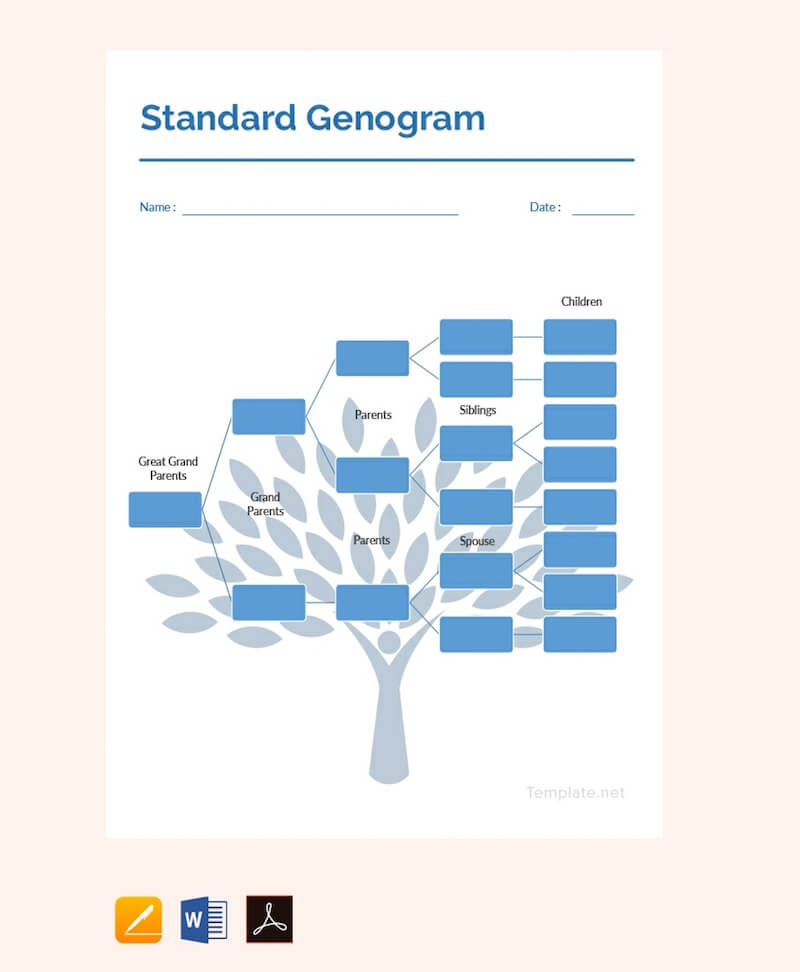 Free Medical Genogram Template
A custom-created Genogram template for medical purposes. You can use this editable template to chart out the medical history of your family.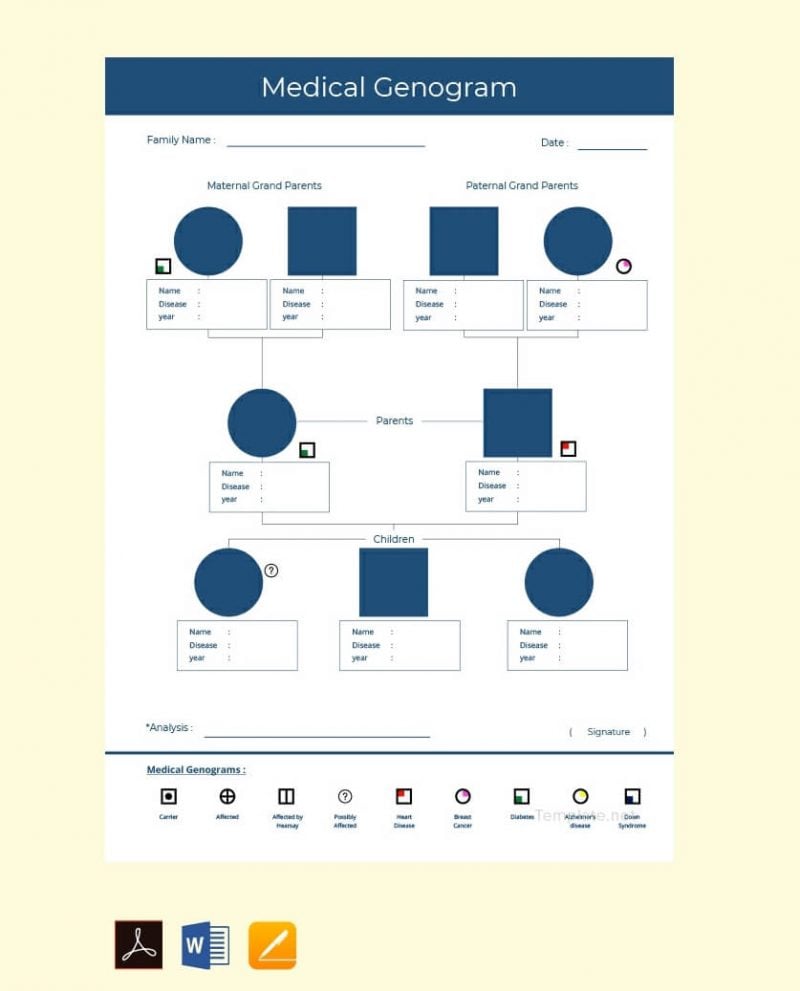 Genogram Symbols
There are certain standard practices while creating a Genogram document. For example, the male is represented by a square symbol while the female is with a circle.
The chart flows from the elder of the family to the younger. The male of the house is on the left side while the female in the right.