A great collection of best PSD business card mockups that you can use to create your business card. We have included some great looking modern business card designs in this roundup.
Businesses are becoming more and more customer-oriented, and networking has become one of the most prominent sources of creating new relationships and acquiring new customers for your business.
A business is not an endeavor where you can do everything by yourself. For something or the other, you will have to associate with others and create relationships with people.
Whether it is for selling your products, marketing or even for making people familiar with your business, interaction with people is required.
From your local yoga class to a shopping store nearby, you can meet your potential customers anywhere and network and interact with people makes it possible for you to identify them.
But how do you stay in touch with people who met you spontaneously and can be of immense use for your business? The answer is simple; your business card.
A business card contains all the necessary information about a person and a business right from the name, occupation, designation, phone number, e-mail address and everything else that connects other people with you.
Even if you adopt various marketing techniques to reach out to your target audience, having a business card will ease things out. You can keep it in your wallet and do instant marketing whenever you meet someone who may be a help for your business. It's that simple!
Creating a business card is as simple as keeping it in your pocket. All you need is the right inspiration, and you are good to go!
Following is a list of professional and creative business card templates. These can be downloaded in PSD format, and you can make the necessary customizations as per your requirements.
Also, if you are looking for the tools to create mockups, here we have listed the best mockup generators.
Trendy PSD Business Card Mockups
Also Read:
Business Card Mockup PSD
This business card mockup is a subtle and elegantly designed pick. With this creative mockup, you can showcase the front and back designs of your card and enhance the information's exposure and what's more, you can even add graphics to the card easily with the help of smart layers!
Not just this, the card comes with the option of adding shadows and helps you get the most out of the design provided.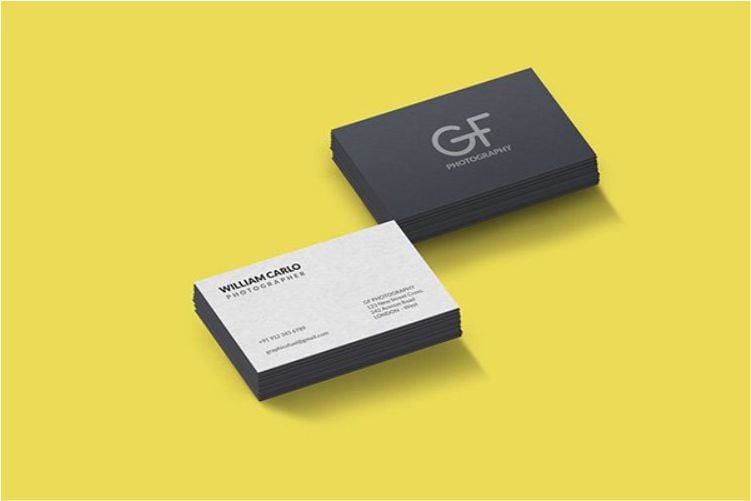 Business Card Mockup 01
The business card mockup 01 is a free design, and it can help you in displaying your business card in a great photo-realistic manner.
With a simple and easy double click and drag and drop into the smart object, you can present your design in a stunning manner. Your clients will surely love this one!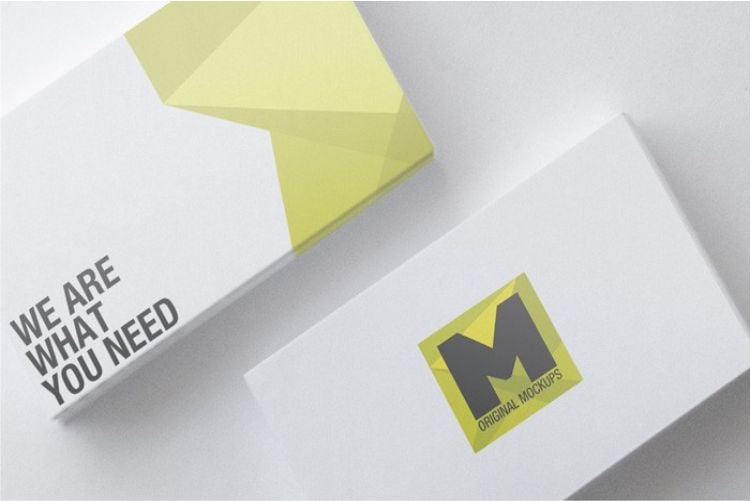 Business Card Mockup by Alex Andr
This beautiful piece of work by Alex Andr is one of the best business card mockups available in the market in terms of design and elegance.
You can customize both sides of the card and use the backside to put up your business logo. Further, you can highlight your name, e-mail and phone number for added content visibility.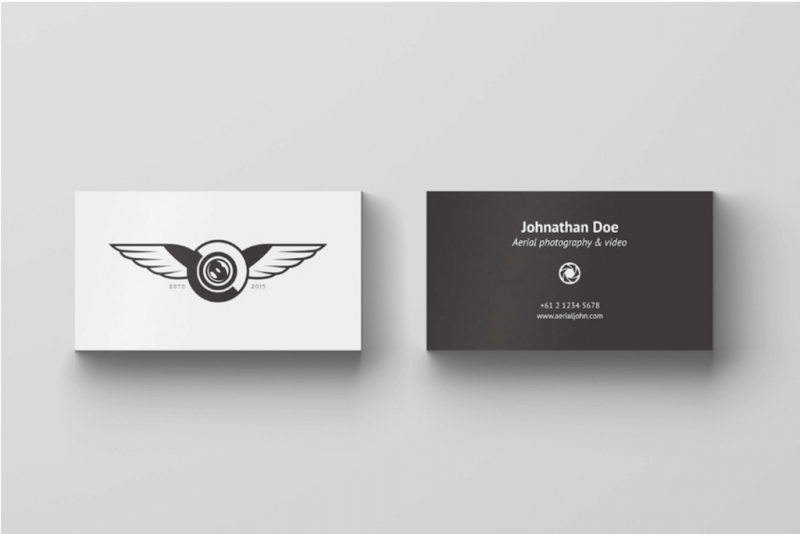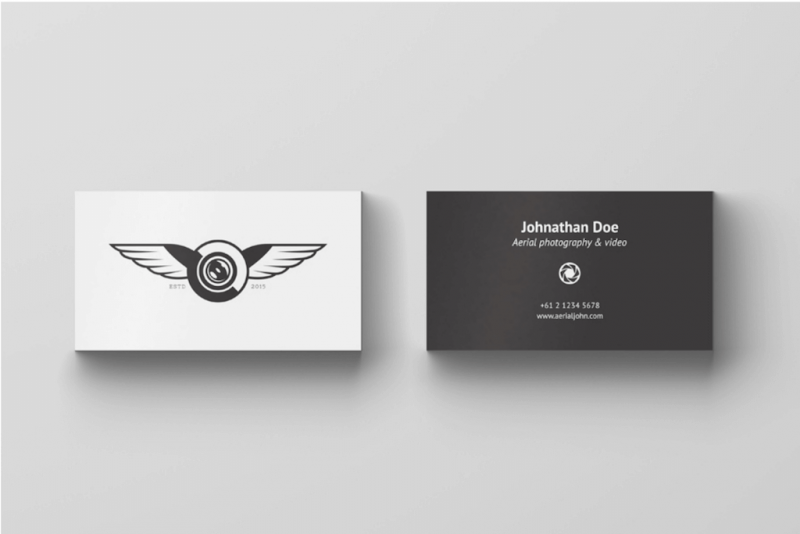 Wooden Business Card MockUps Free PSD
Wooden designs are very popular on the internet. Be it a background image for any design or a business card, the wooden design gives it a different feel.
So, if you are looking for good quality wooden business card designs, here is a pack of some beautiful PSD templates to design your card.

Free Modern Presentation Business Card Mockup PSD
As the name suggests, this is a set of great looking modern business card templates that you can customize and use.
If you are looking for a clean, minimal and very professional looking business card template, this is a great option for you.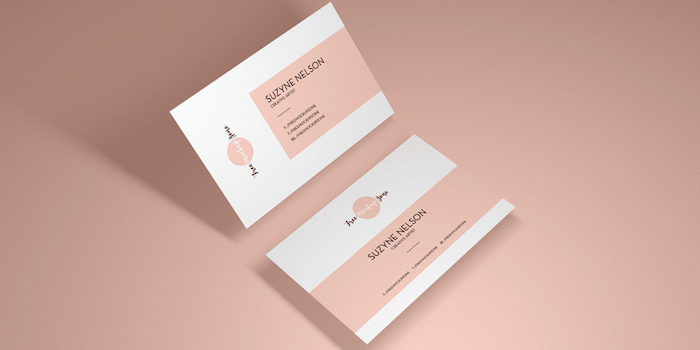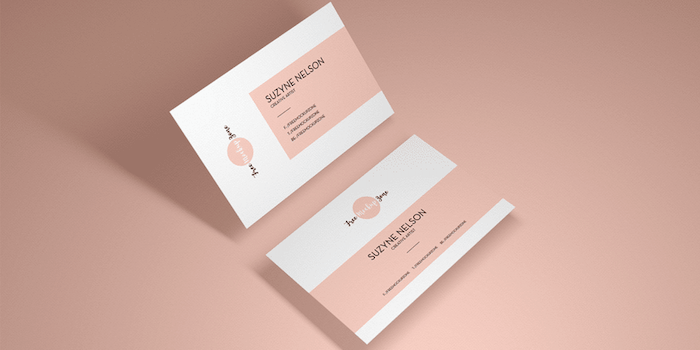 Autumn Leaves by Pomotowski
This mockup template is as interesting as its name. The card has a visually appealing design, and you get the option of customizing your information into two parts-left and right. The left side displays an image like that of autumn leaves whereas the right side displays your contact details.
The card can also be customized to have an image on one side and contact details on the other. Pretty impressive!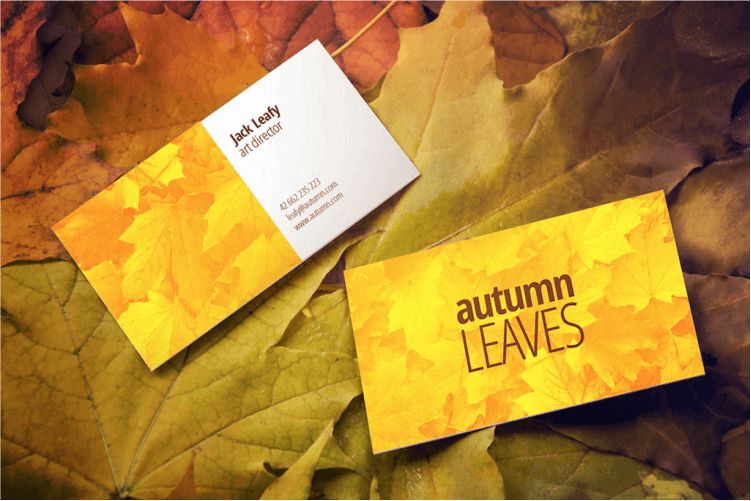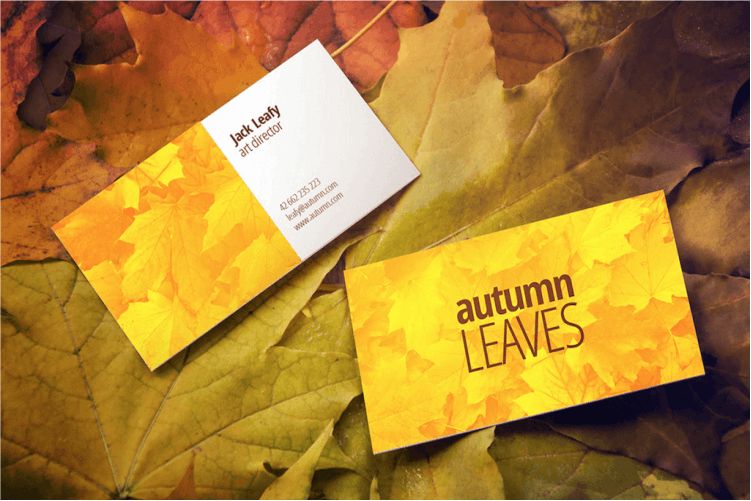 Vertical Business Card
This card is designed by Caroline Morel. It has a vertical design unlike the usual horizontal ones, and you can use a variety of styles and multiple smart objects to make your business card look creative.
This elegant Vertical Business Card is sure to take your business upwards on the vertical ladder of success!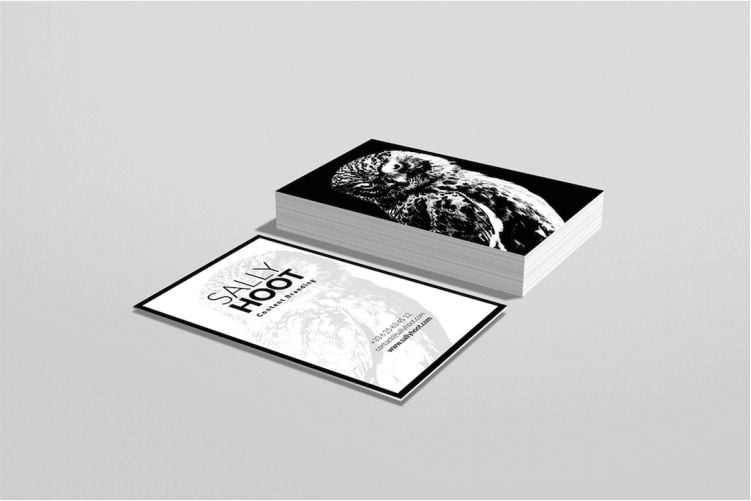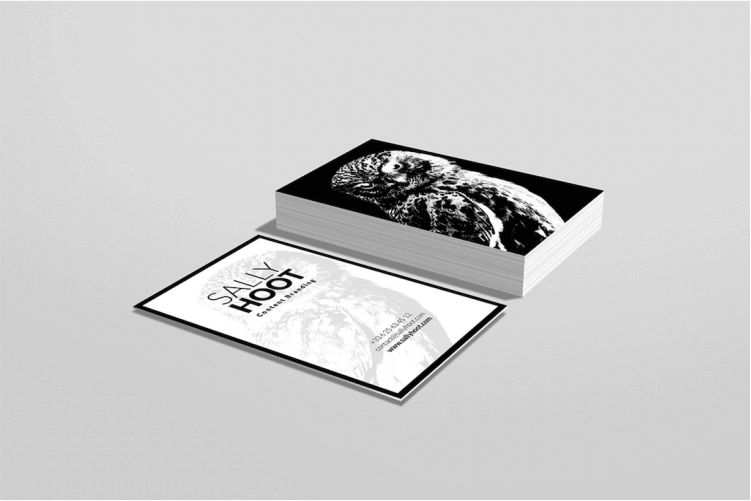 Graphic Design
Graphic Design is a premium quality design that can be downloaded in both PSD and Adobe Illustrator format for free. The template helps you in making the design of your business card from good to great. It has multiple design elements and category choices which make it a perfect pick for any professional business.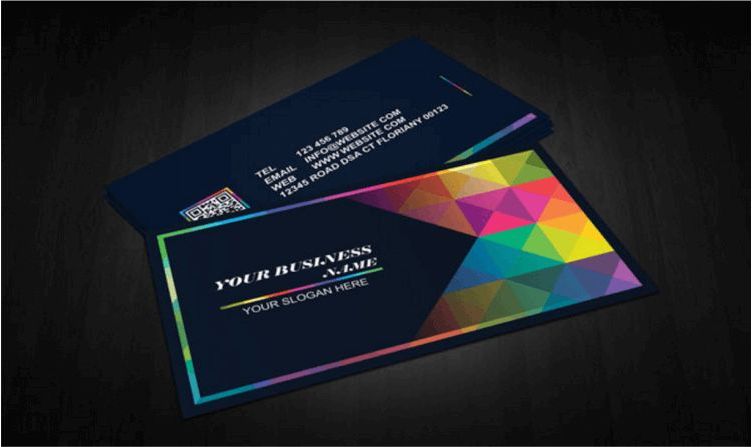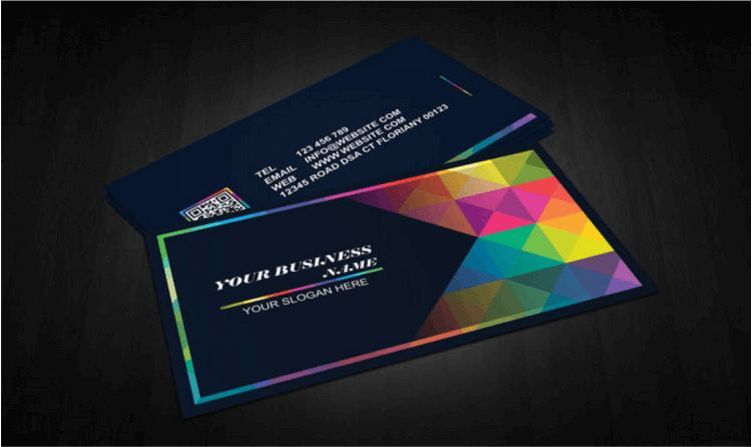 Letterpress Business Cards Mockup
It is a photorealistic PSD business card mockup that lends a unique and perceptible feel of letterpress printing to your business card. The subtle yet professional look of your business card is sure to be liked by your clients. Just use the smart layers for placing the design and adjust the colors to customize it the way you want.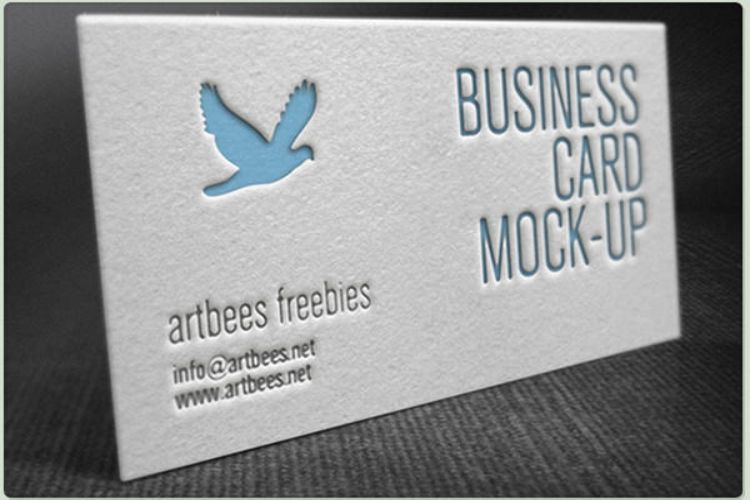 Black Vertical Business Card Mockup
As the name suggests, this mockup comes with a vertical design of your business card. On one side of the card you can put the logo of your business, and on the other side, you can give your details such as e-mail address or phone number. This elegantly designed mockup is free to use and gives a professional look to your card.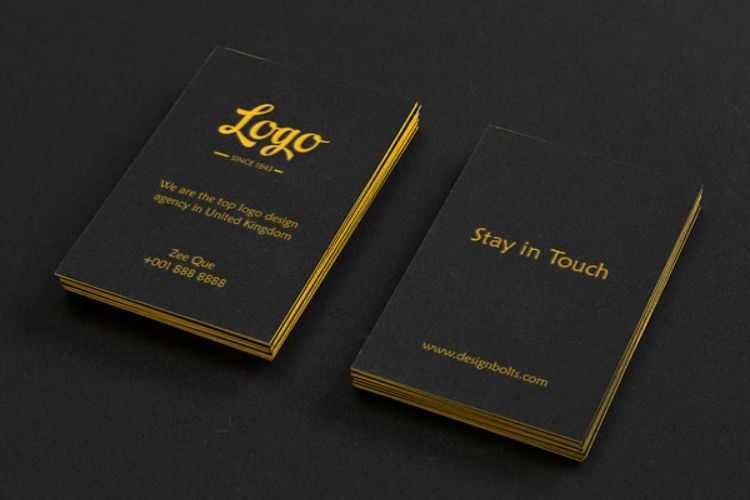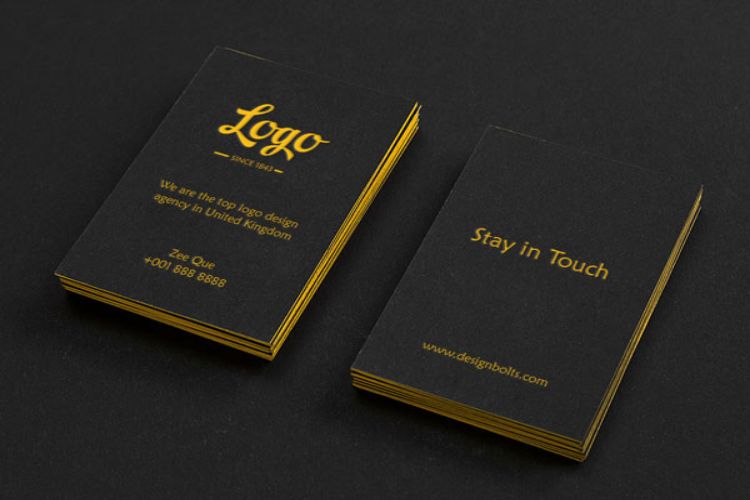 Business Card Mockup
This is a revolutionary business card mockup design that imparts a photorealistic look to your business card. It is the best design choice if you want to show your professionalism and cast an amazing first impression on your clients. After all, the first impression is the last impression!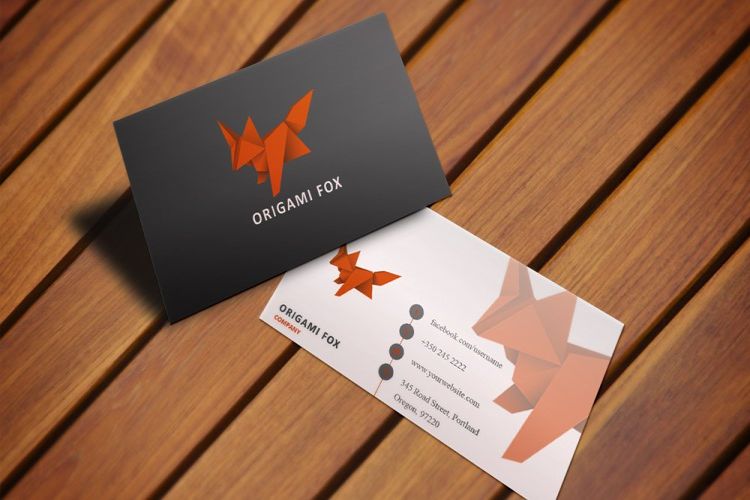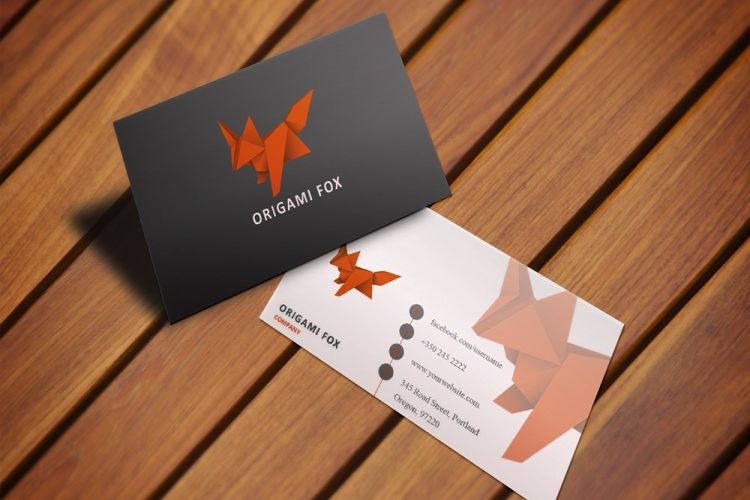 Realistic Business Cards Mockup #3
This original and photorealistic mockup provides an elegant look to your business card's design. You can place your design on the card using smart objects and can also change the design of the background according to your wishes.
The professionally designed elements make it a perfect business card design suitable for corporate employees.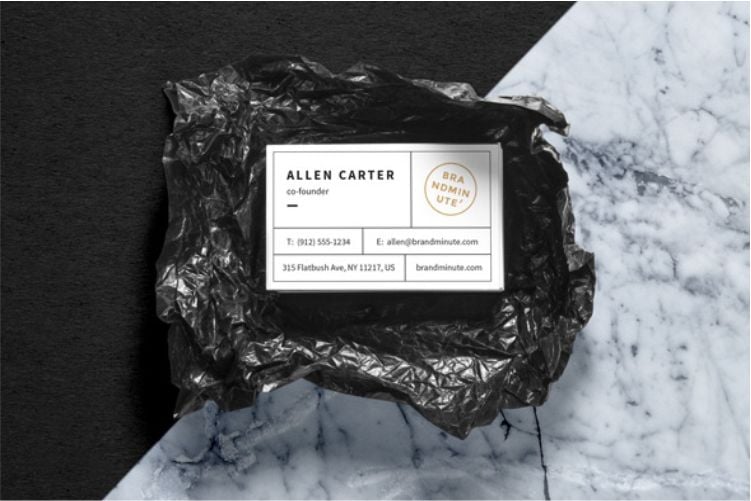 Rezeal
This card has a premium design with silky white and blue color combinations and a shiny look making it quite attractive to look at.
Add the logo on one side and contact information on the other. The background image of a map makes this card interesting, and you can use this one to cast a lasting impression on your clients.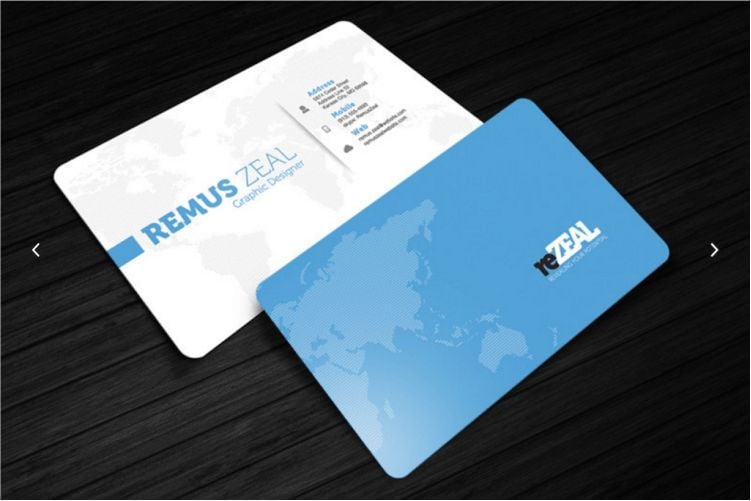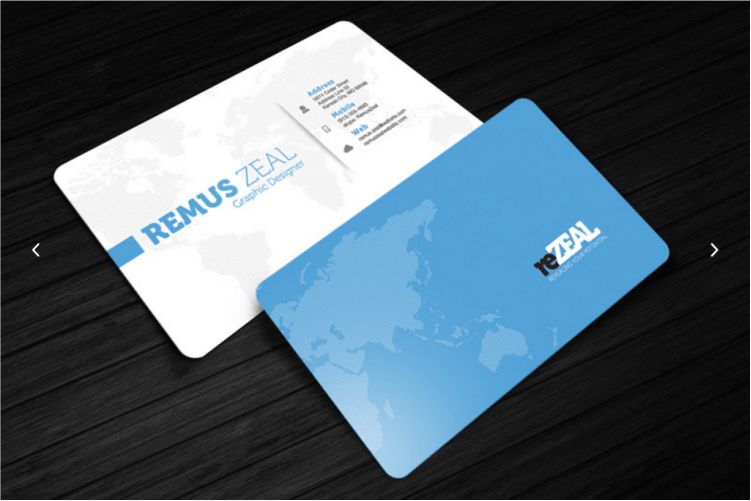 PSD Business Card Mockup Vol27
This is a simple yet effective business card mockup that can help you in showcasing your brand in style. You can even add your graphics and background image, all thanks to the provision of smart layers! Now you can present your corporate identity with great elegance.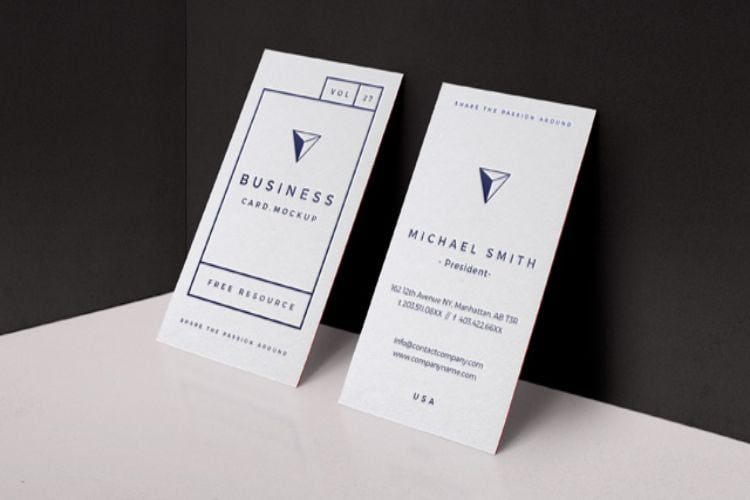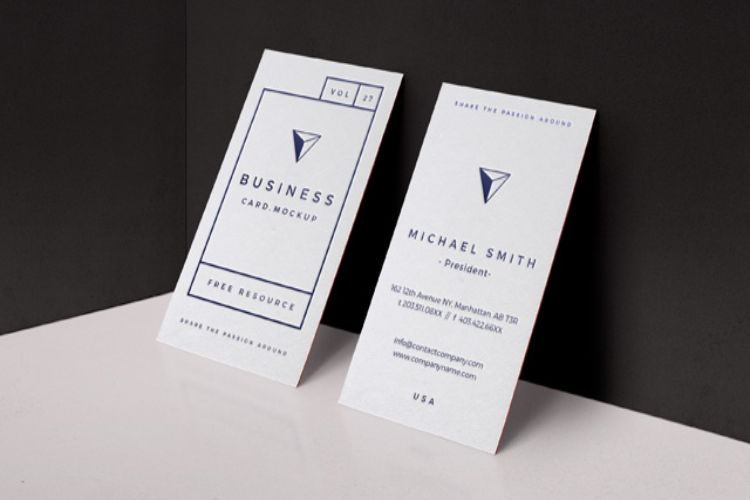 Business Card and Coffee Cup Mockup
This is the perfect choice if you want to make a graphic piece for your restaurant or coffee shop. The subtle and elegant design can surely help you to convert your visitors into paying customers. You can even personalize this mockup according to your preference and trust us; it is really easy!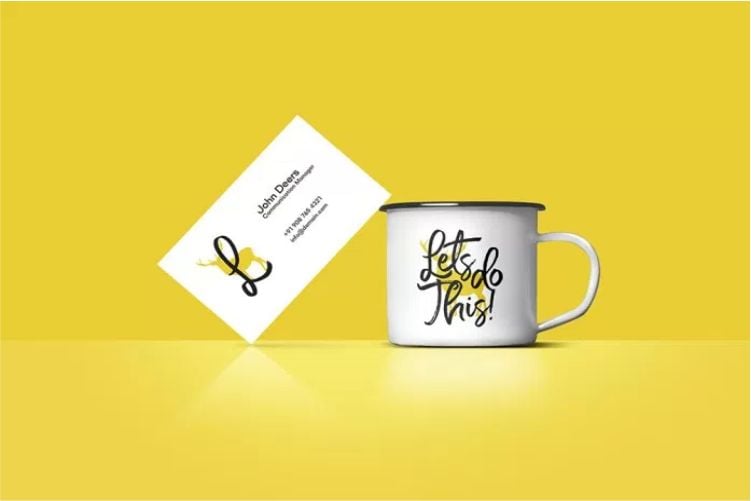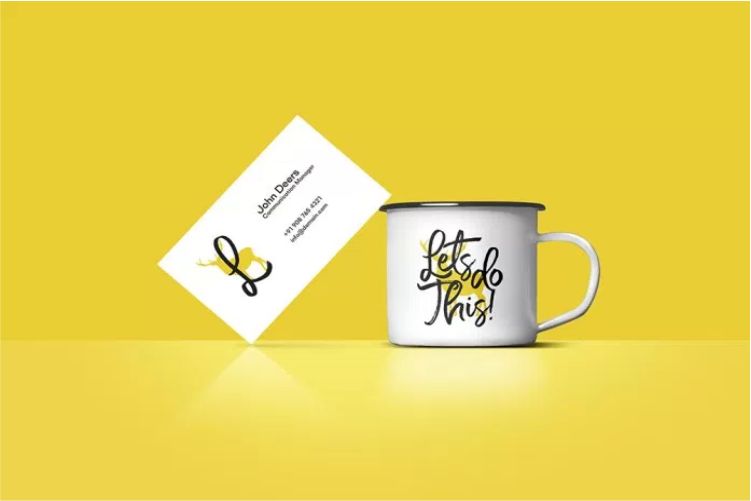 PSD Business Card Mockup Vol26
This business card mockup lets you display your Business card design in the most elegant yet professional way. You can set the color of the card border and use the smart layer feature for easy drag and drop action.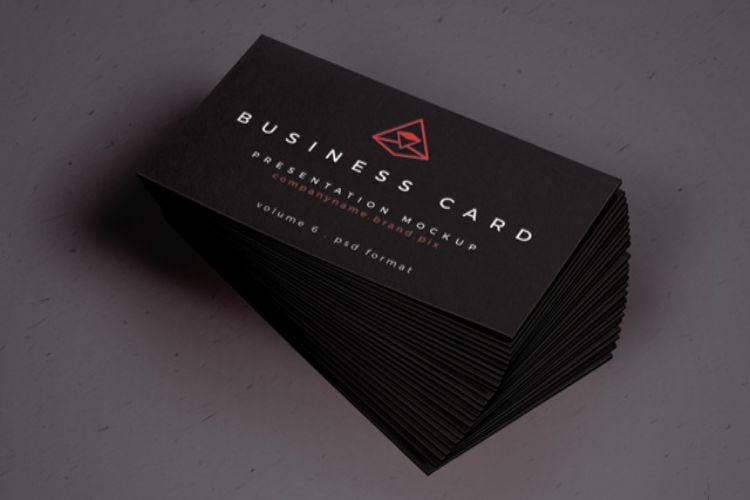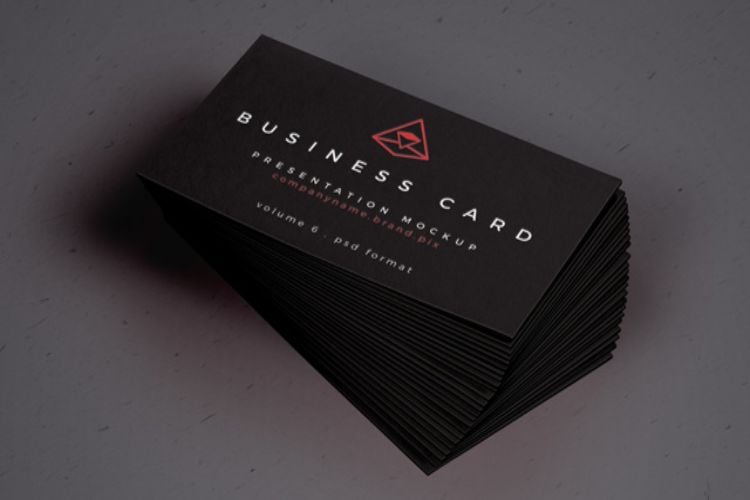 PSD Business Card Mockup Vol20
This business card mockup comes in the paper clip mode. The size of the card is perfect to fit in a wallet (3.5×2), and it enables you to showcase your business cards in a very stylish and different manner which is sure to be admired by your clients.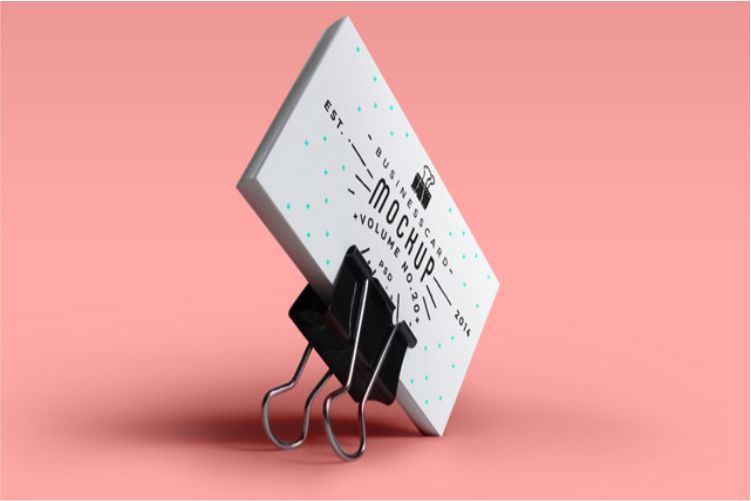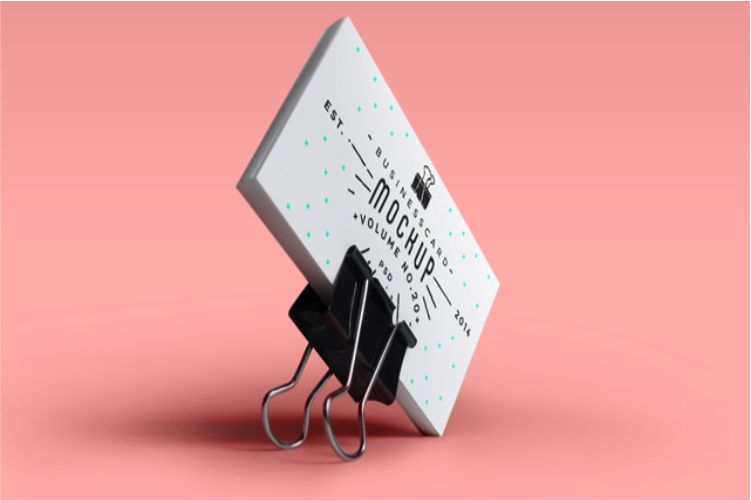 PSD Business Card Mockup Vol34
This is one of the best mockups for personal as well as commercial use. You can now showcase your brand in style using this simple and effective PSD Business card mockup. And the best part about it is that it's free!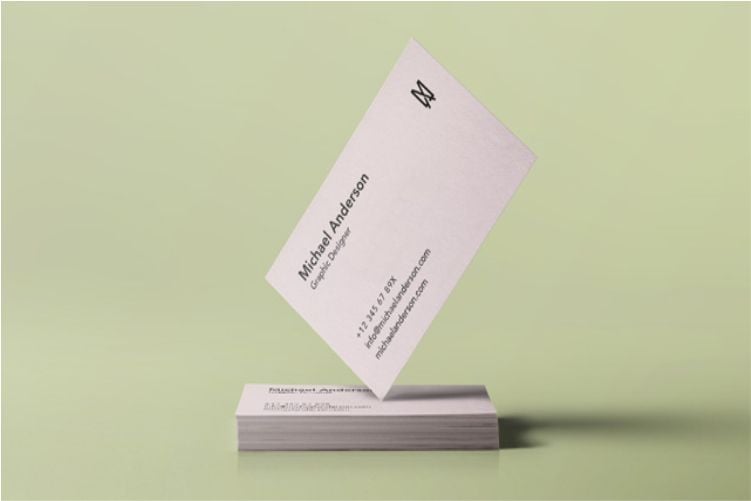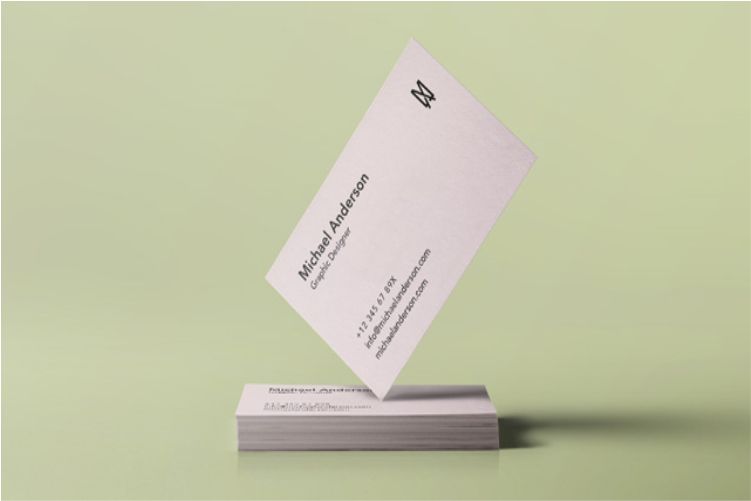 Business Card Mockup PSD
You must have seen mockups in branding design showcases, and this mockup is inspired by them. The front and back PSD business cards can be customized by adding your design using the top two smart-object layers in red, and even the textures can be modified. And of course, the cherry on the cake is; all of this is for free!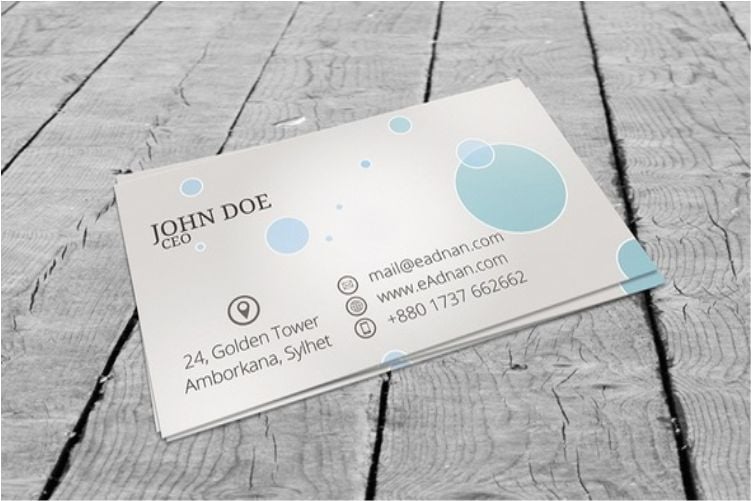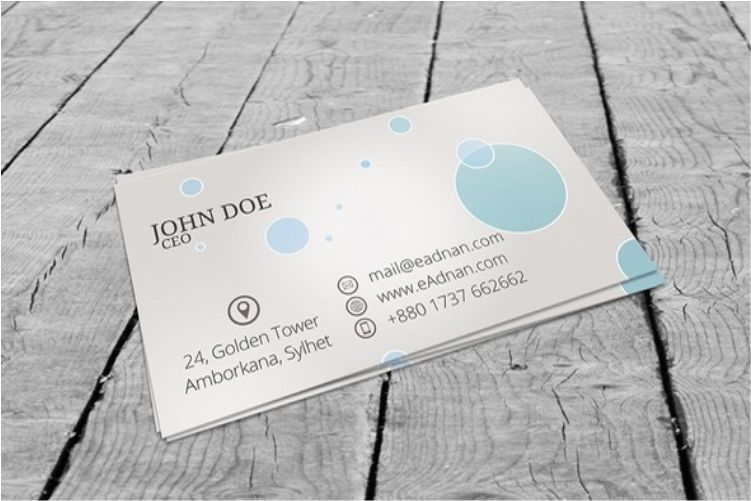 Hanging Cards Mockup PSD
This is the best pick for your artwork presentation on a business card. These are made with a fully editable Photoshop PSD file with smart object layers that enable you to add your artwork in a single click. The card is free for personal and commercial use.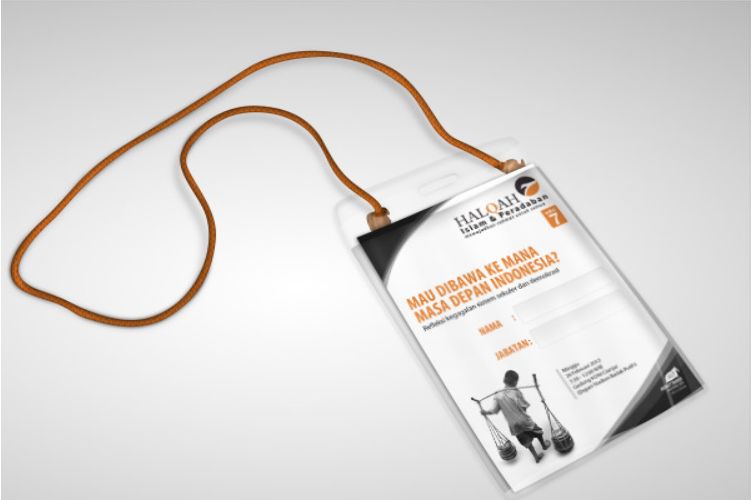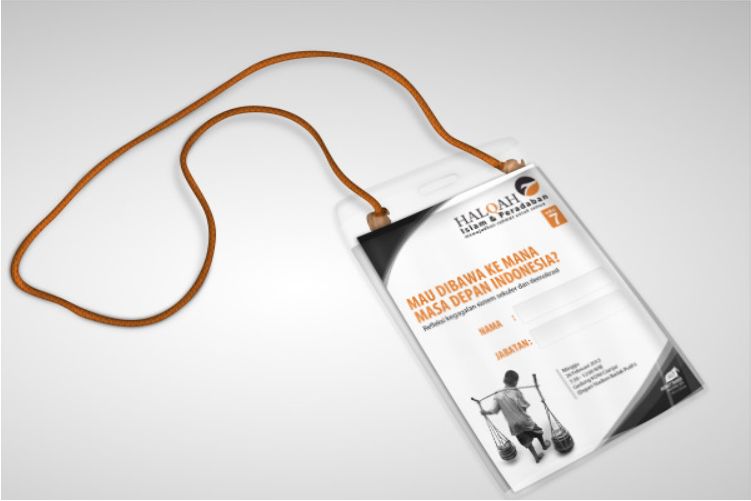 Dark Business Card Mockup PSD
Dark business card mockup template is an excellent choice to showcase a corporate design. Using the smart layers, you can customize your business card customizing the designs as per your choice. This photorealistic template can give an amazing look to your business card with just a few clicks.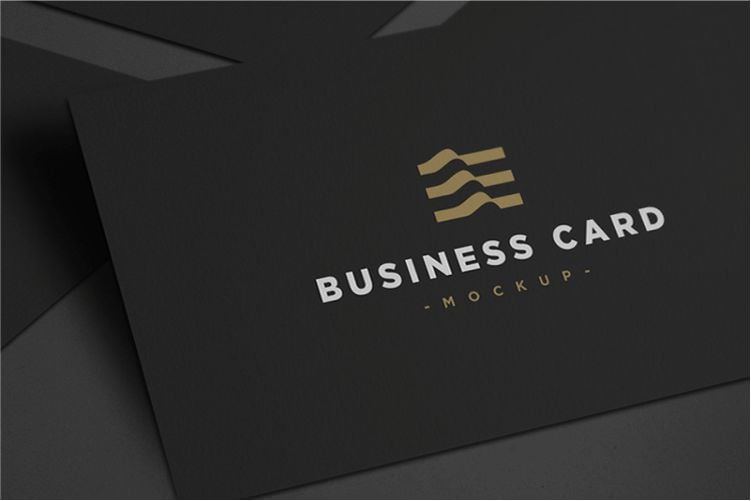 Business Card VOL 10
This business card mockup template has an elegant and modern design. The template is free for personal and even commercial uses and lends a smart business look to your card. Thanks to smart layers, you can now put up a background design of your choice as well.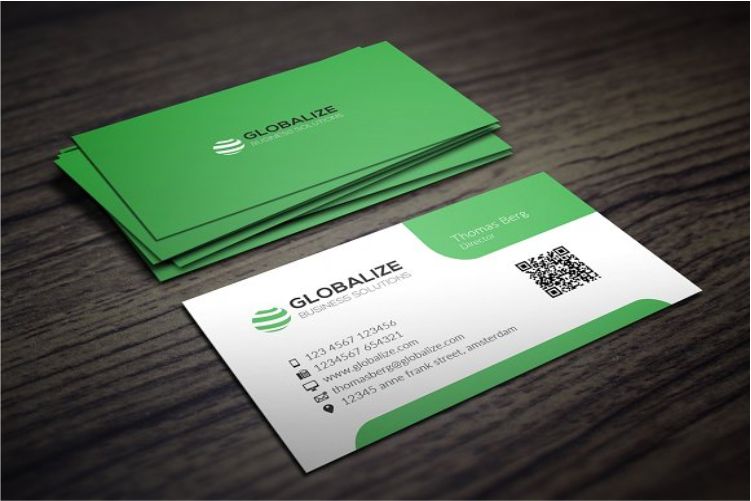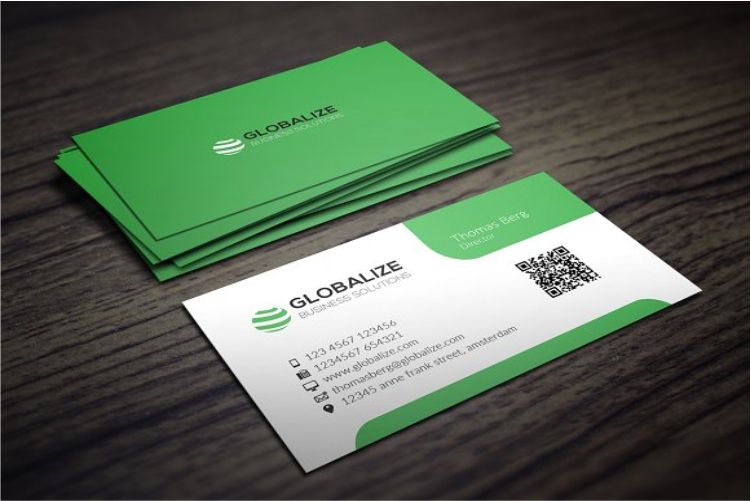 Free Business Card Branding Mockup PSD
A set of trendy business card mockup that you can easily customize as per your need. You can add your own graphics, customize the font and other design options.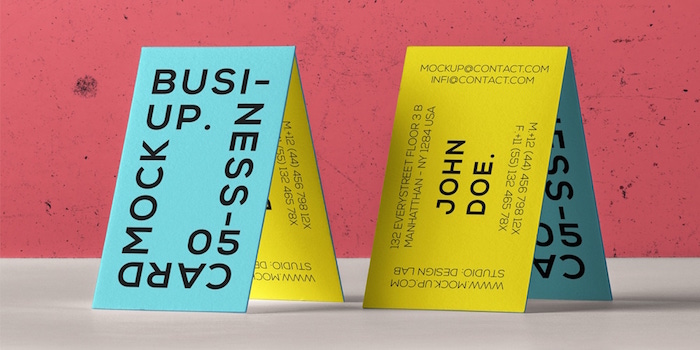 Free CI Business Card Mockup
With this business card mockup, you can present your corporate identity in the best way possible. Designed with elegance, this design has a compact size of 90x50mm. It is a good choice for both personal and commercial purposes.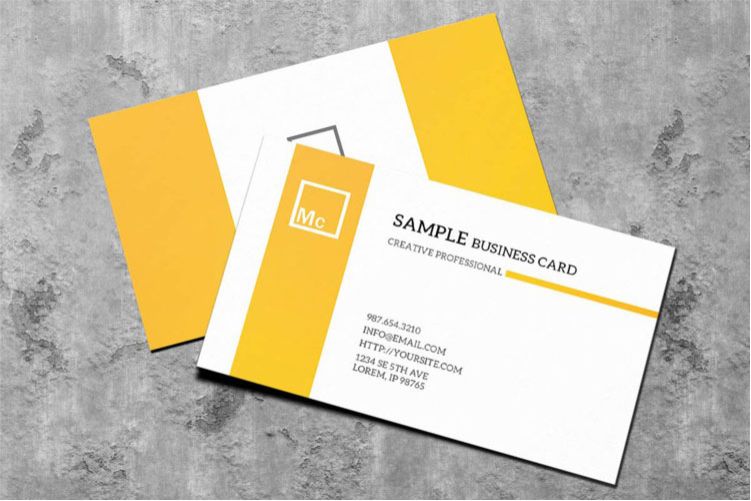 White Stacks Business Card Mockup
This business card mockup comes with a unique and modern design. It is in the form of 2 stacks that helps you in showcasing a live kind of demo of your work. The design is nice and different from all. It is free for commercial and personal purposes.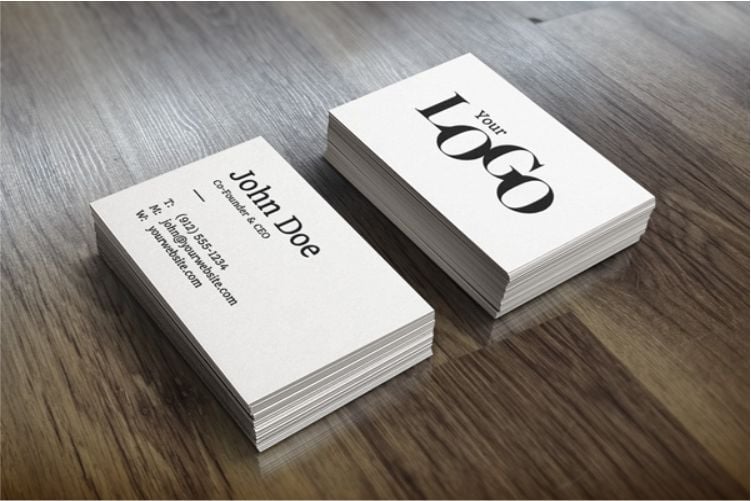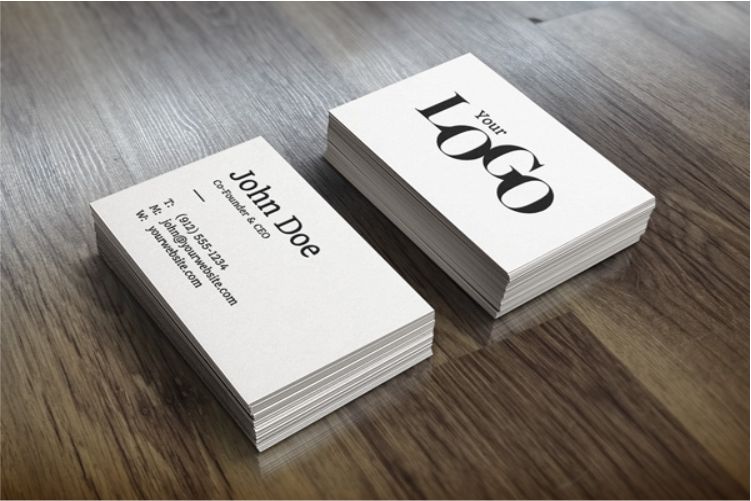 Customizable Business Card Mockup
The customizable business card mockup template shows your card design in a very subtle and elegant way. It features realistic shadows, editable card design and a customizable background and floor colors. Use the smart layers, add your design and you have a professionally designed business card with you.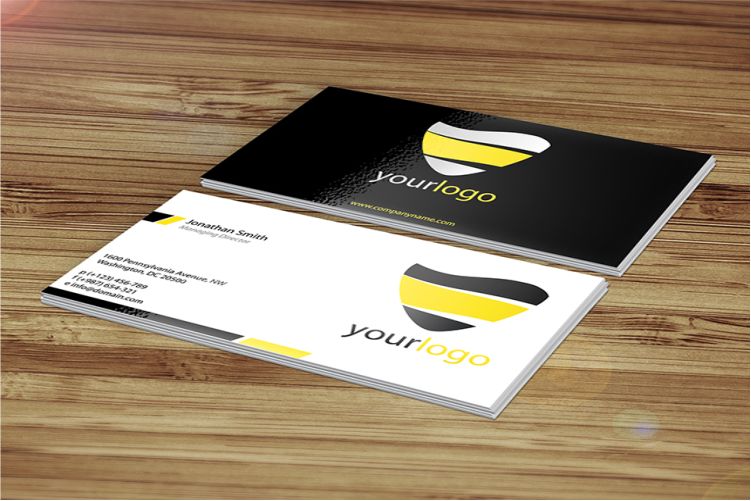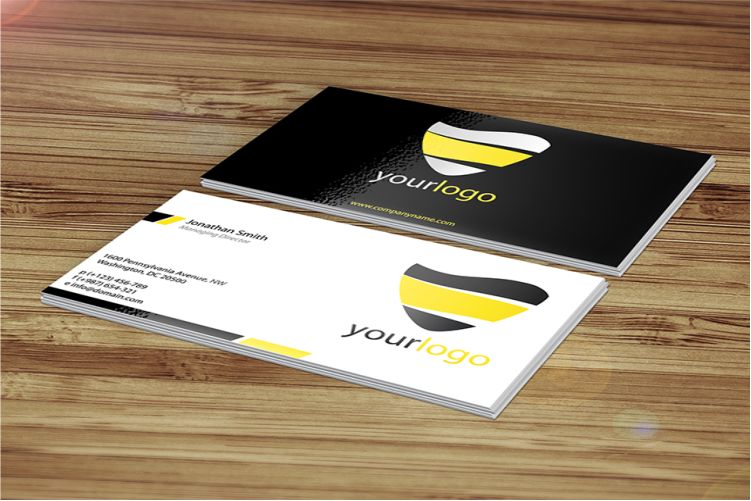 Business Card Mockup Template Vol33
It is an ideal business card mockup template for you to display your next branding project. This modern template design is good for personal as well as commercial uses and comes with numerous smart layers for you to customize as per your requirements.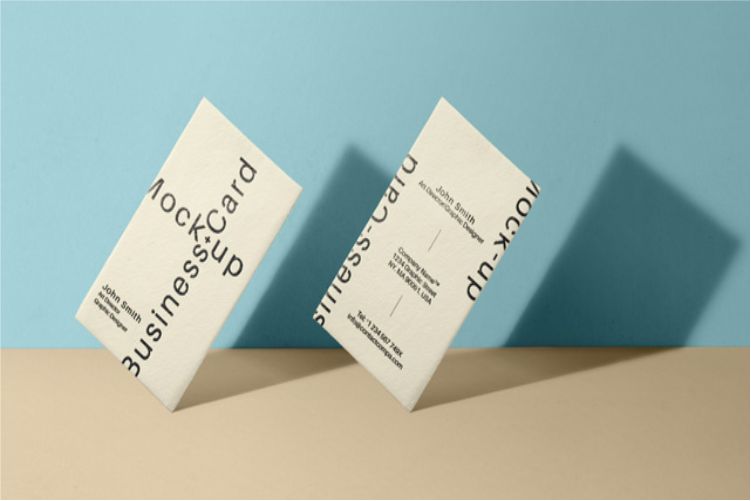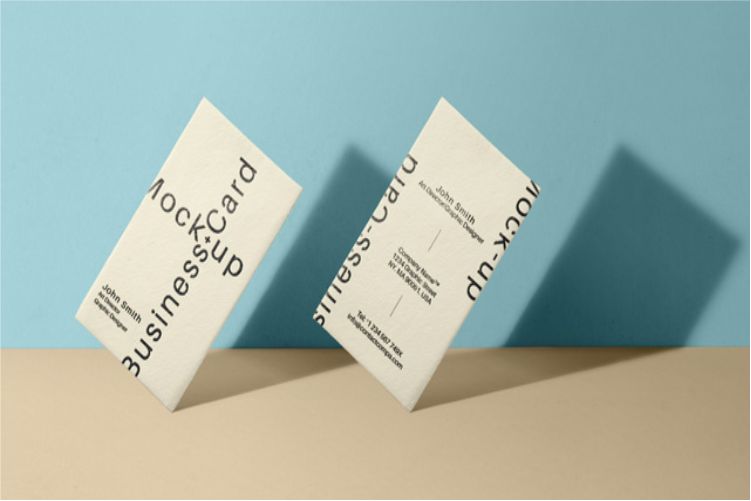 Belisama
This mockup has a spectacular design with a sophisticated feel to it. It also utilizes small objects which allow you to do the customizations as per your requirements.
This is best suited for creative industries like art, music, and community and is ideal for the professionals who want to create a lasting impression on their business card.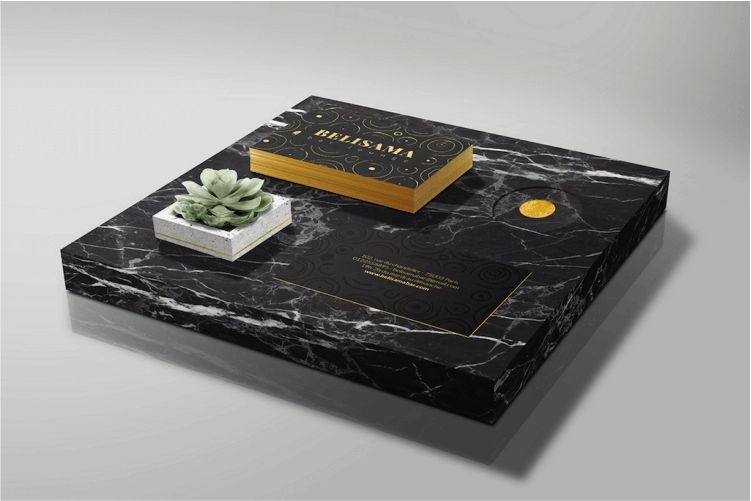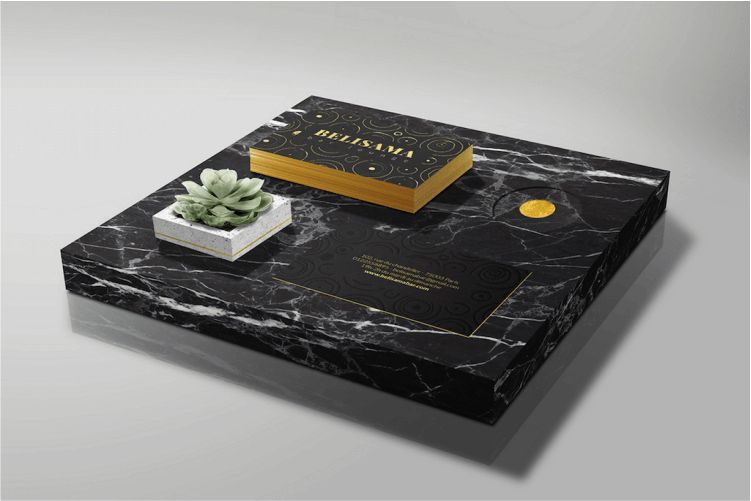 Blurry Circles
Not blurry, this unique business card mockup comes with an elegant design that focuses on the important details; your contact details and your name. The default design is amazing on its own, but you can always customize it as per your wishes.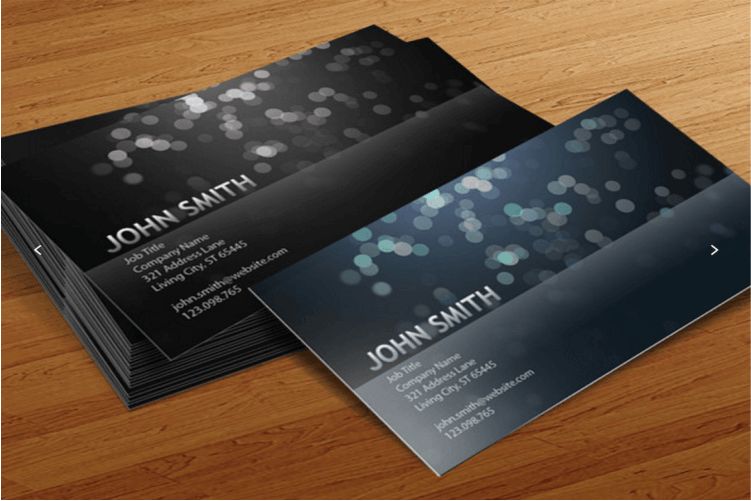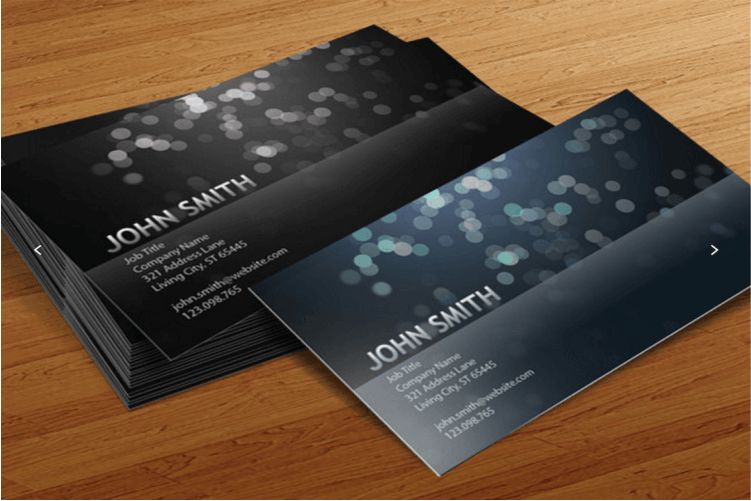 Flat Business Card
This mockup uses a blend of red, black, white and green colors and lends an elegant look to your B-card. The use of icons for the email address, phone number, and other informational fields gives a cool look to the card. The back of the card is usually empty, but you can always put your logo on it.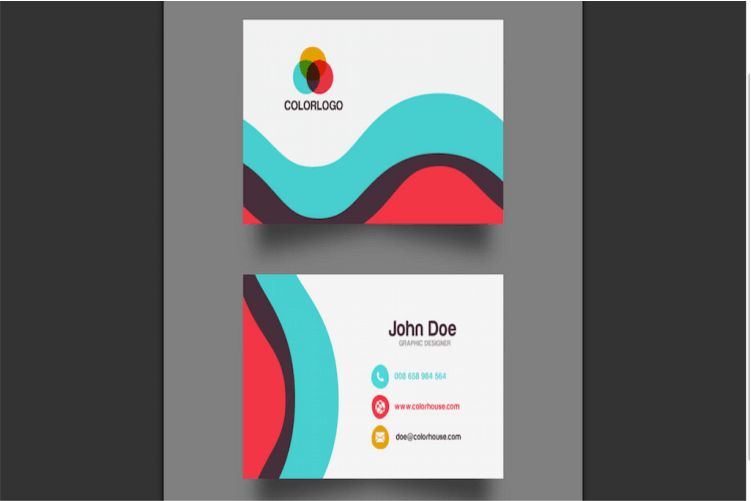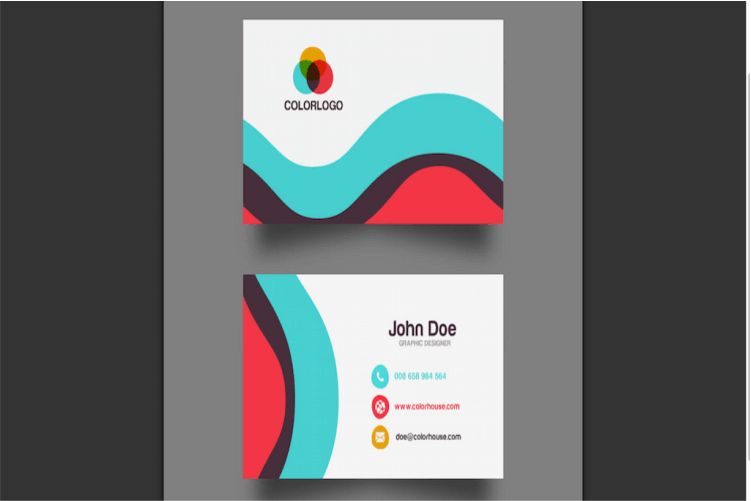 Business Card Mockup by Webvilla
WebVilla has something simple and elegant that can make your customers fall in love with your card design. All the details are present in the middle of your card, and there is an integrated cloud image in the background to add that tinge of awesomeness to it. Sounds amazing? Well, it looks as amazing as it sounds.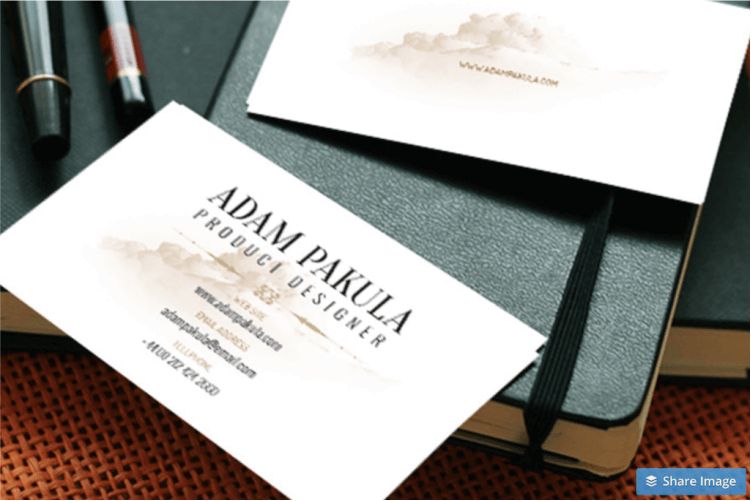 Stationary Mockup by Graphic Pear
This mockup features a modern, shadow oriented design that makes it stand out from others and your clients will surely be impressed with this professionally designed mockup.
It is not only the simplicity of the card that makes it amazing but also the elegant and shiny effect that it portrays. What else do you need?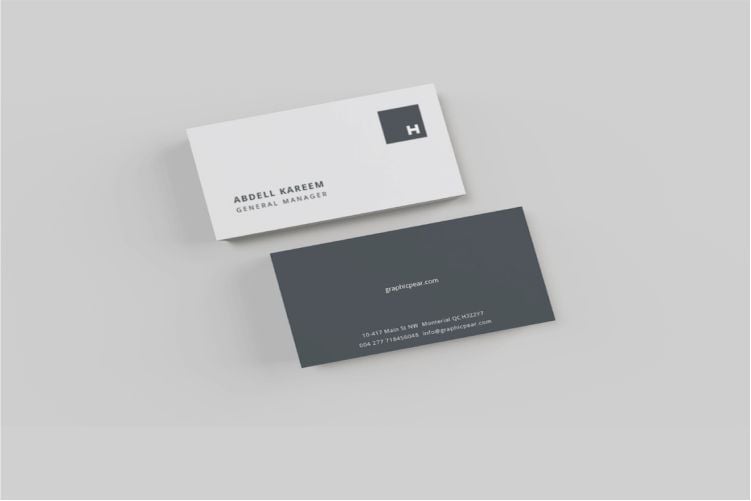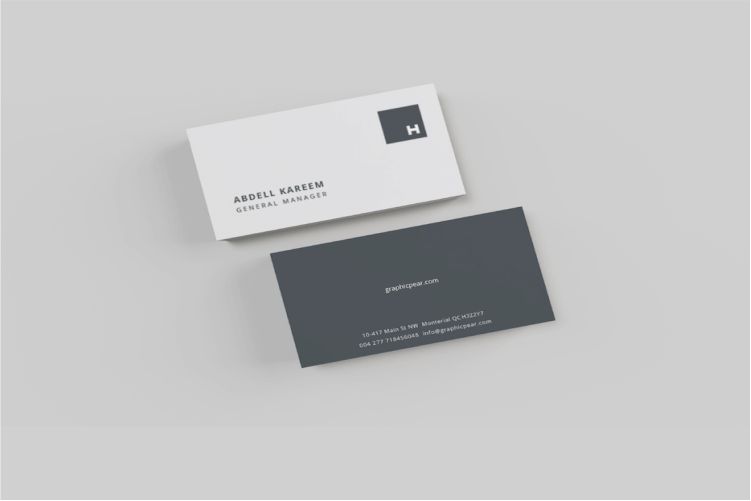 Wooden Business Cards Mockup
This PSD mockup design is best suited for use by those who love nature. It gives a wooden look to your business card and not just this; you can always change the background color and the color of your design as per your wishes.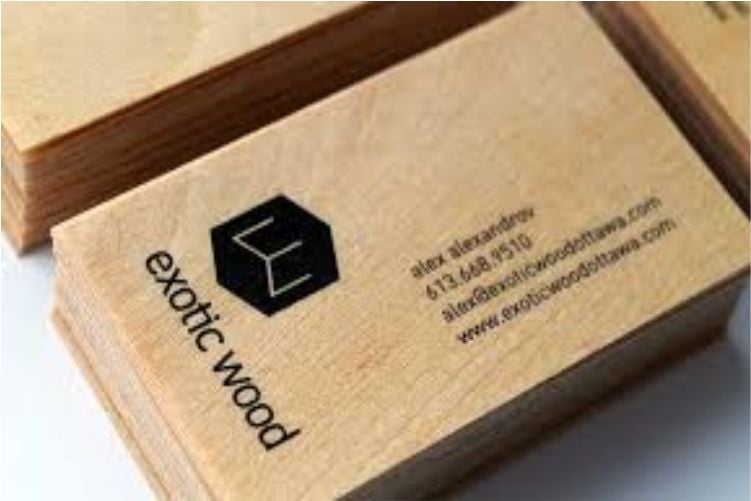 Business Card Template by This Looks Great
This clean and minimalistic template is best for people and businesses who wish to start working as soon as possible. You can print your name, a little headline, your website, and email details. The name of the theme does complete justice to its features as the final design looks quite great!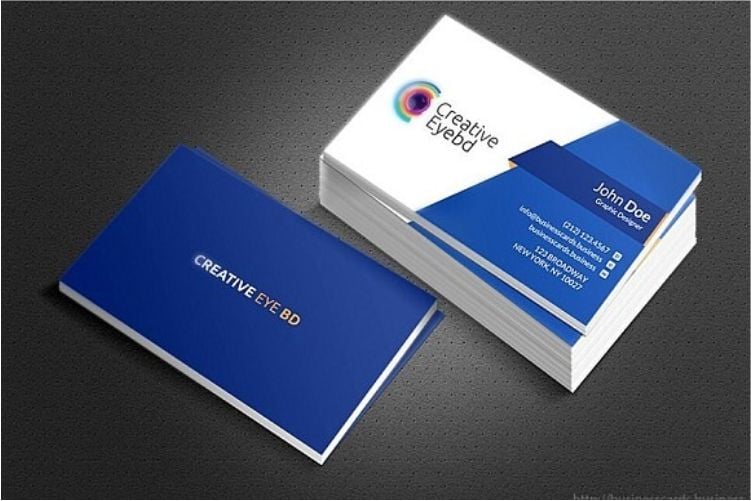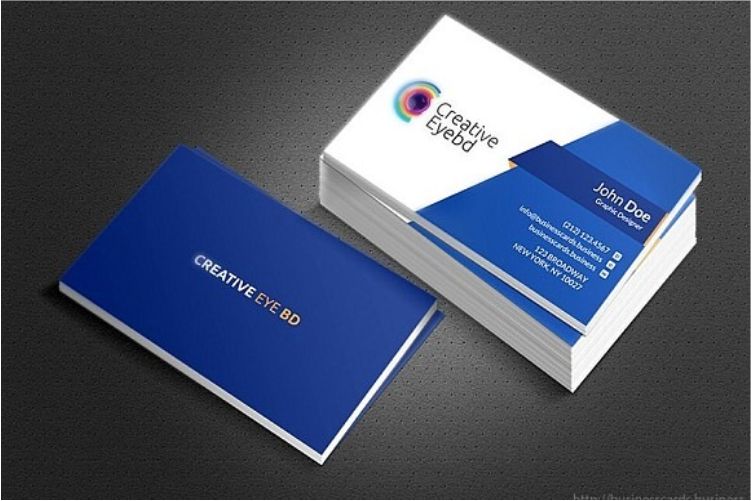 Business Card Mockup by Graphicsfuel
This is one of the most amazing templates on the list. It is an almost 200MB PSD template package that helps in making a trendsetting business card.
The amazing choice of colors and fonts gives life to business cards. Your customers and clients will be impressed with this.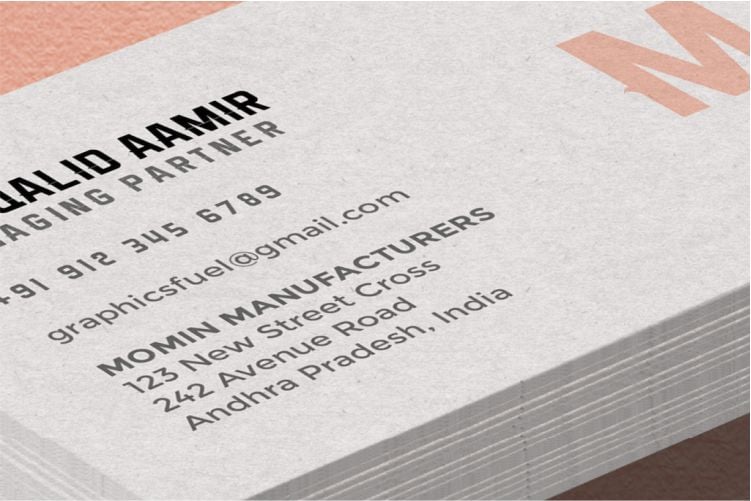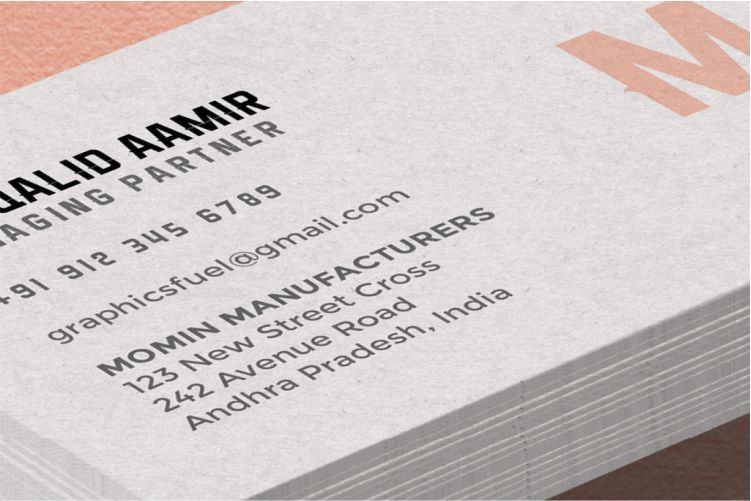 Vintage Business Card Template
This old-school or retro style PSD mockup template includes a vivid and glimmering choice of colors and its design looks like the opening of a book, which makes it stand out. By controlling the layers and elements, you can make this card look exactly how you want it to.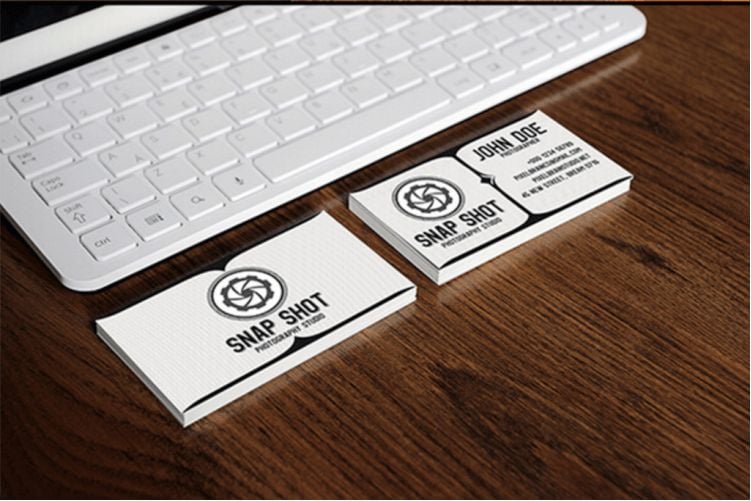 Free Business Card Mockup PSD
This professional business card mockup template lets you showcase the card design in a realistic environment. Use the smart object layers to add your design and save it to look like the mockup. Let your professionalism shine through your business card.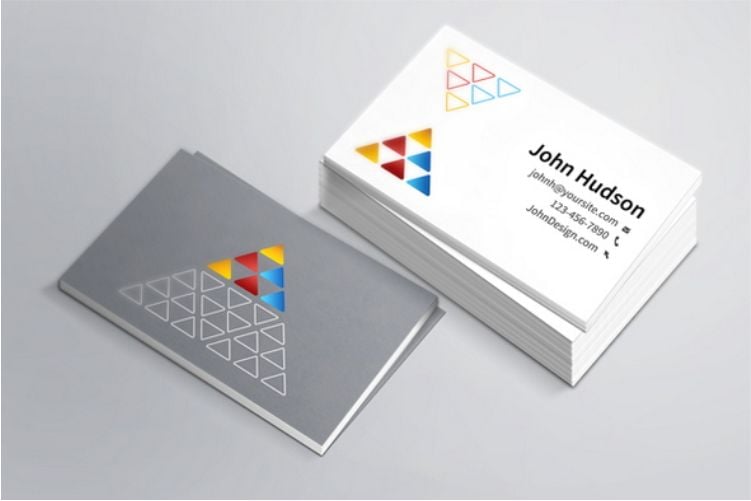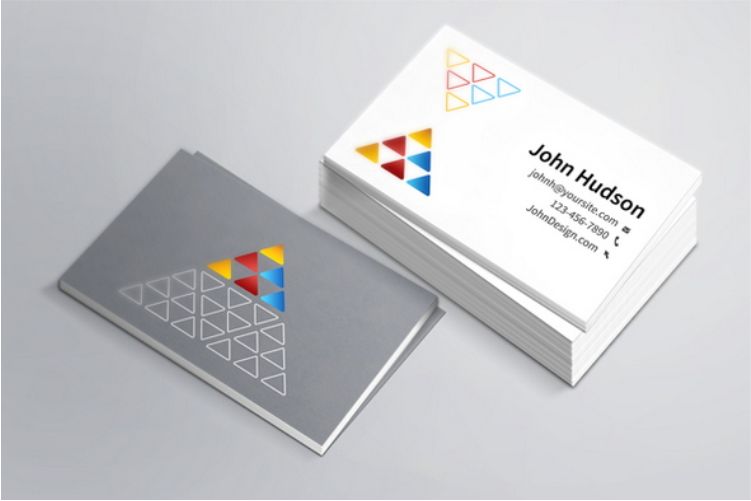 Professional Business Card Mockup
As is clear from the name, this business card mockup gives a professional look to your card. It is sleek and subtle with a size that lets it fit in any wallet. Just use the smart layers feature and let your professionalism speak through your card.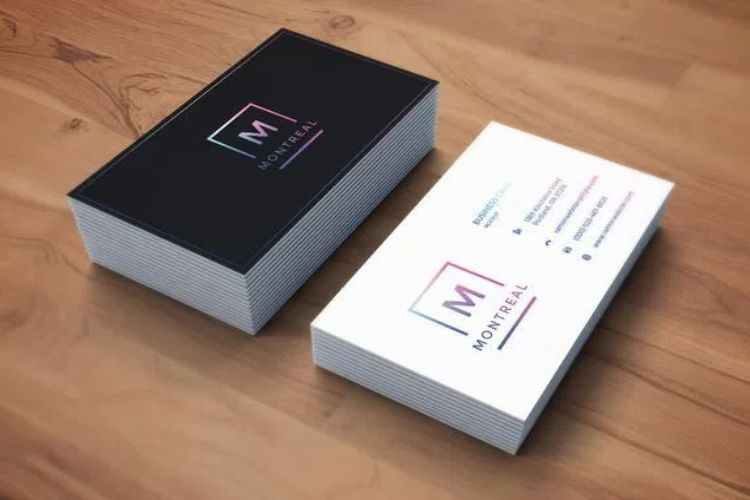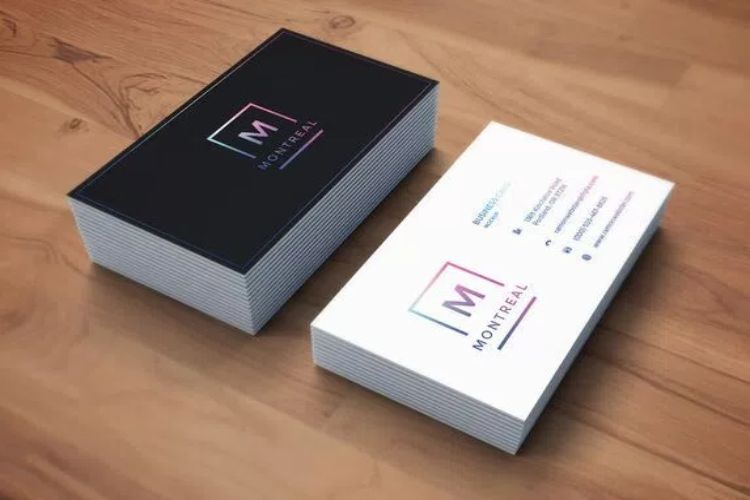 Letterpress B-Card Perspective Mockup
This photorealistic letterpress B-card perspective mockup is great for landscape and portrait layout both. The PSD file can be easily edited via smart objects with a realistic depth of field. This elegant mockup template is a must try.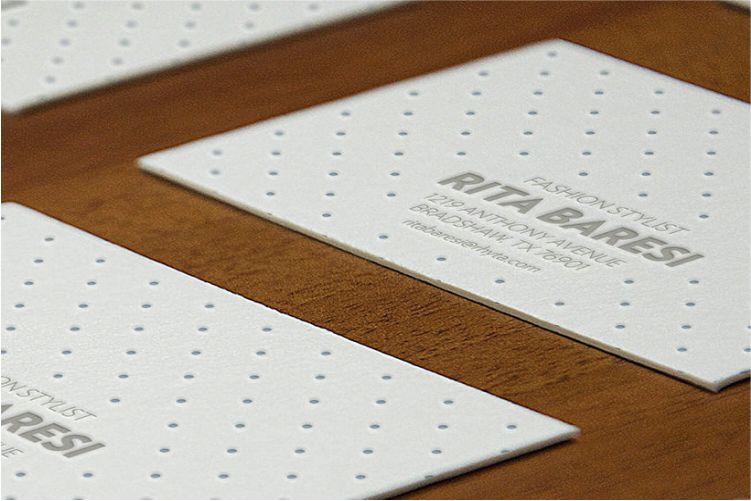 Business Card Mockup 03
This fully editable PSD mockup helps you to promote your business with a stylish card design. You can change the color and background of the card as and when you feel like and impress your clients with it.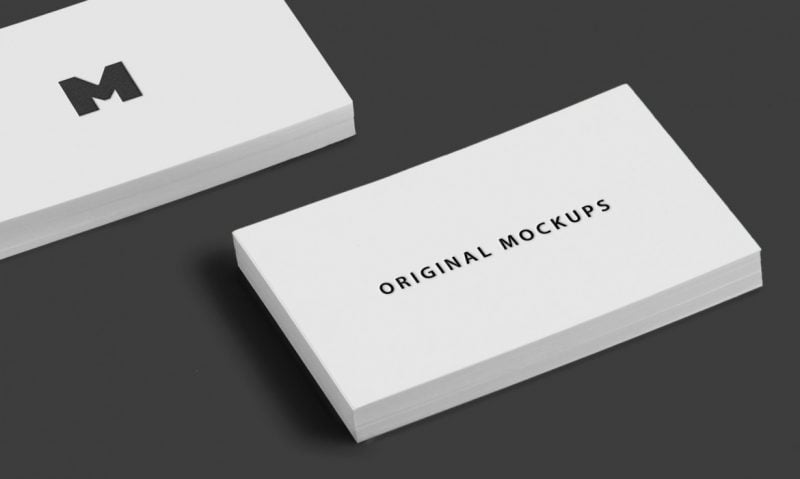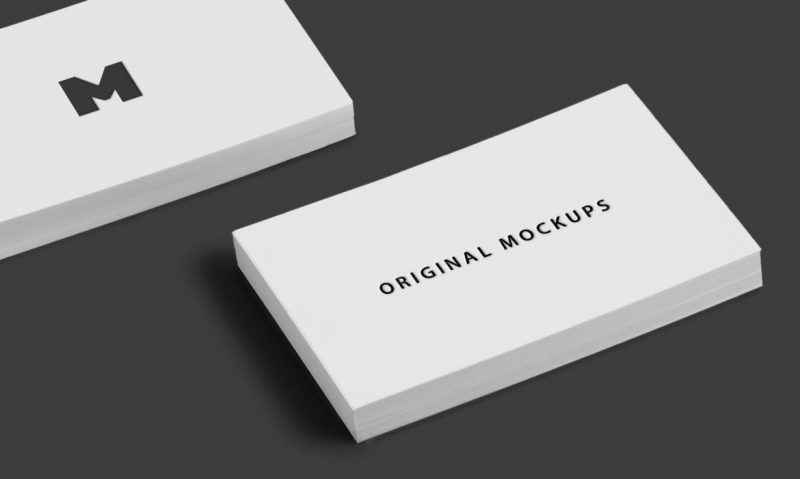 Modern Business Card Template
The modern business card template mockup has a modern and elegant design and utilizes every pixel of the card to include colors, texts, and fonts, background, graphics, etc. The general flow of the template efficiently complements the bold choice of the design title. Try it; we are sure you will like it.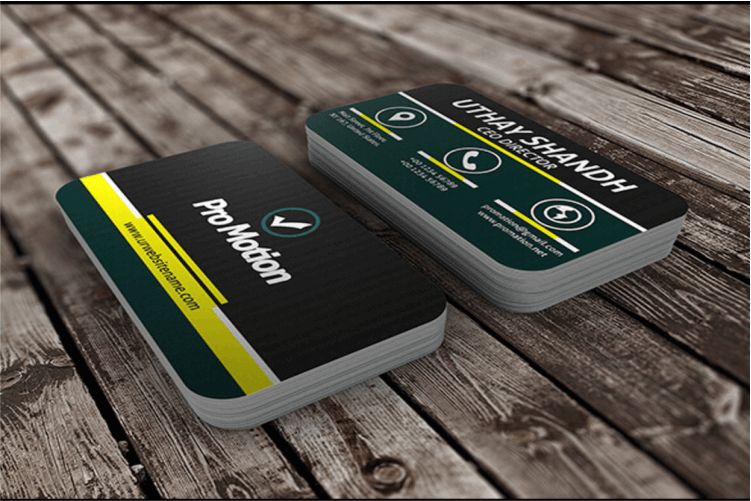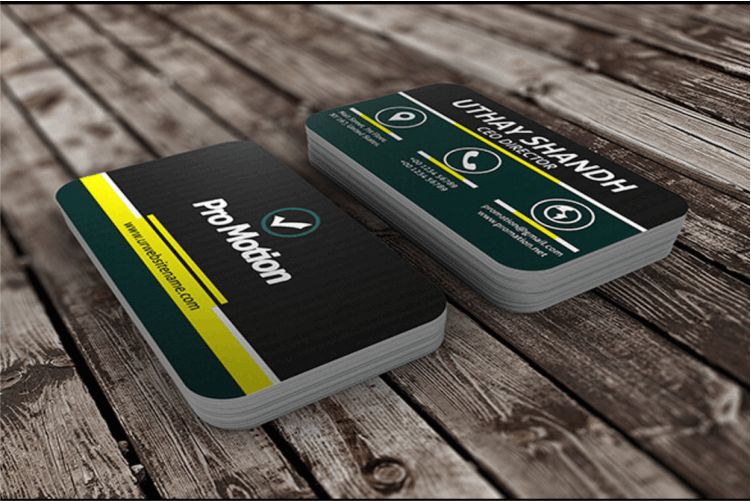 Set of Business Cards Mockups
Another set of simple, clean and professional business card mockup. This set includes horizontal and vertical orientation of the layered PSD business card template of 4000 x 2546 px and 2300 x 1955 px at 300 dpi each.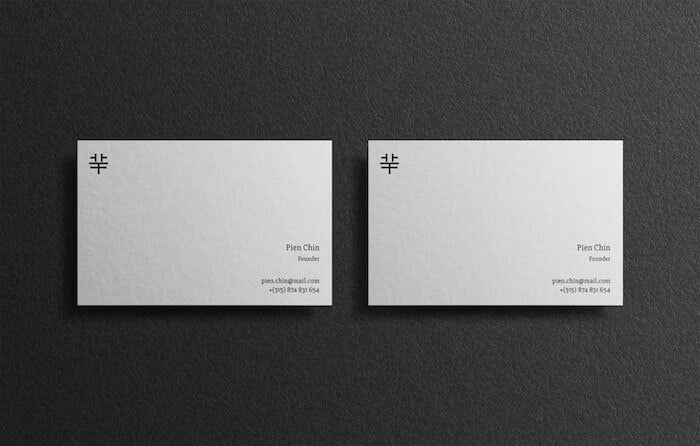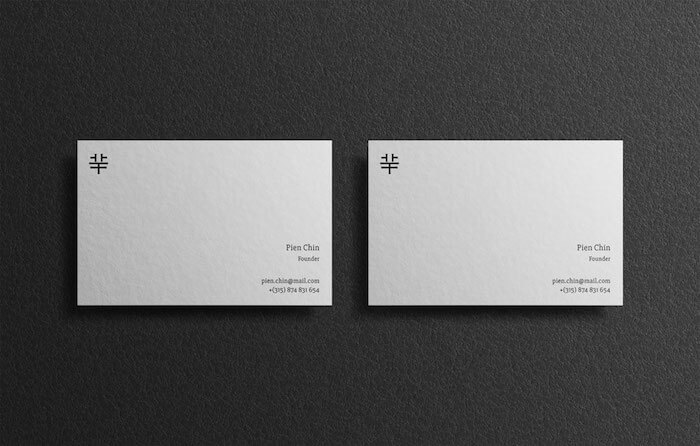 Elegant Business Card Mockup
This creative business card mockup is as elegant as its name suggests. Although the default template is a horizontal one, you can always change it to a vertical template as per your wish.
The usage of green and dim white color perfectly lays out the emphasis on the things that are important in a business card.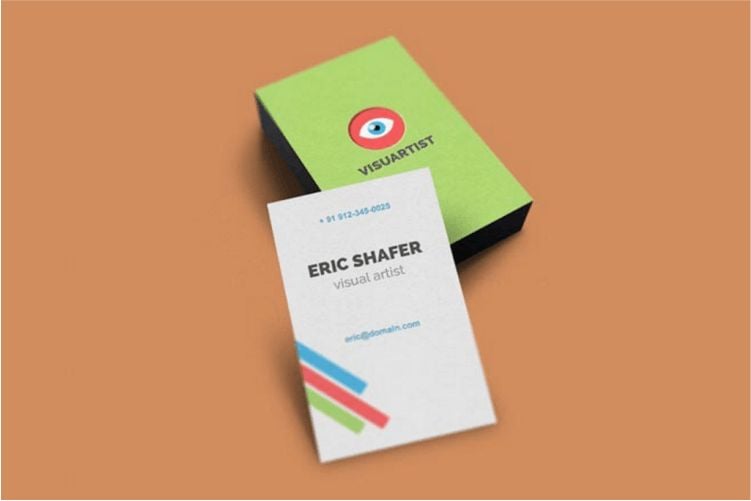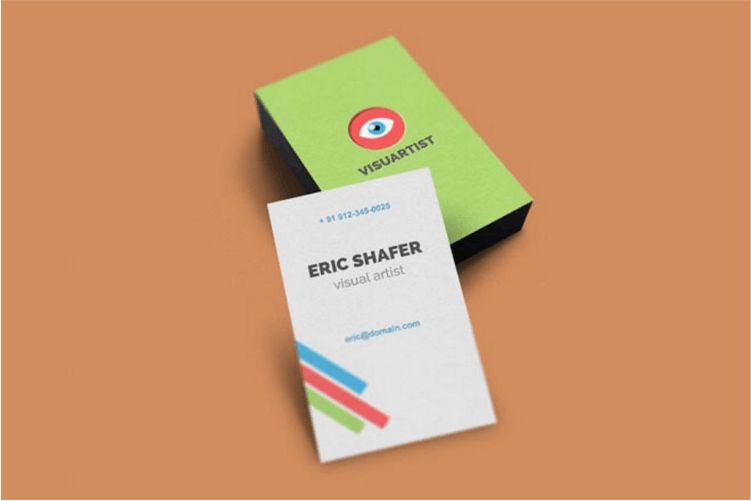 4 Free Business Card Mockups
Yes, you read it right! There are four business card mockups in this PSD template. This template has 4 B-cards in high resolution ready to print files. Now you will never have to worry about casting a great impression on your clients! The card will do that for you!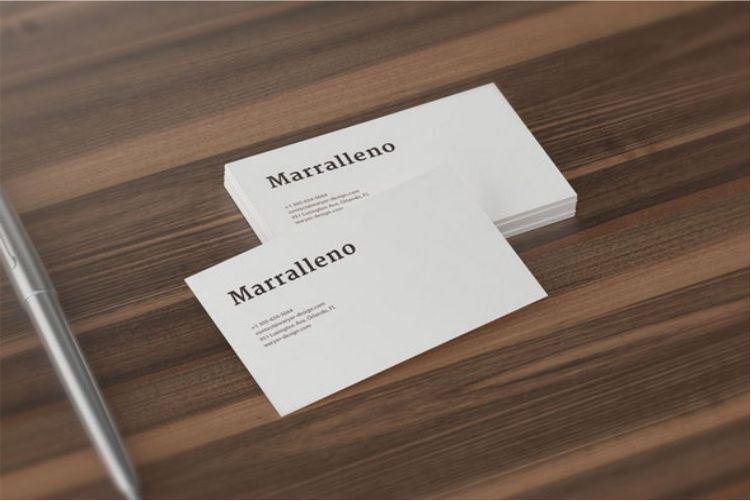 Free Brand Business Card Mockup PSD
A beautiful looking clean and minimal free brand business card mockup template that you can use for your business card.
This is a set of PSD templates with smart-object layers with a dimension of 4000×3000 px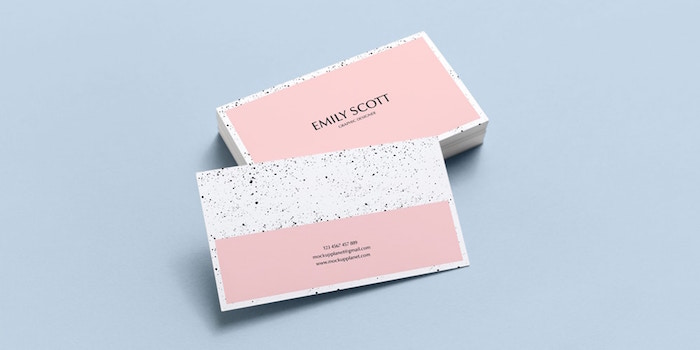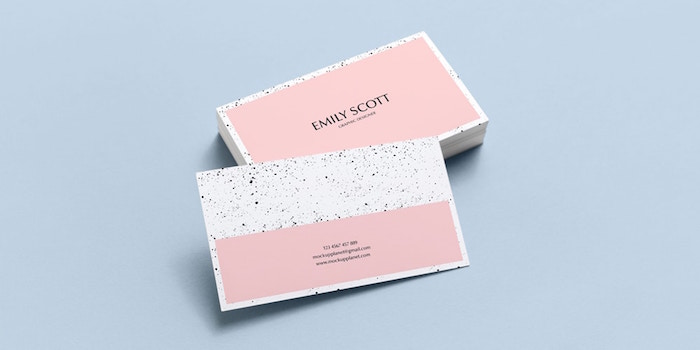 8 Free Clean Business Card Mockups
This PSD template has a collection of 8 different yet related business cards. These are created by photographing real white business cards with some elegantly designed elements.
This accomplished a kind of shadow effect on the cards which makes them stand out from the rest.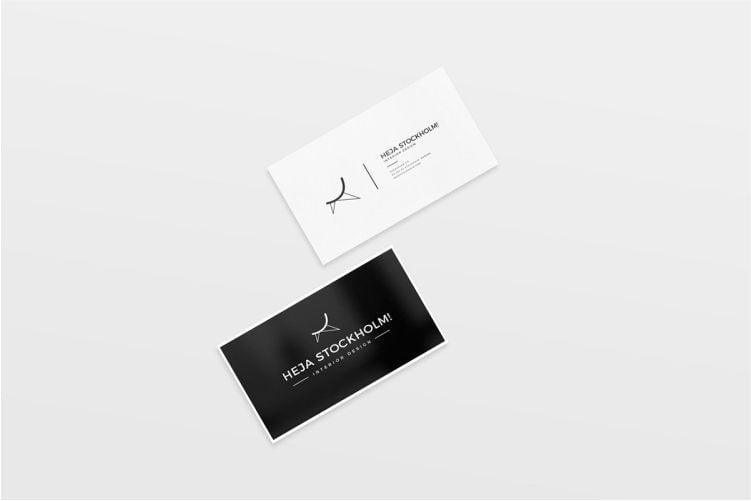 Simple and Elegant Mockup Template
These cards are simple and elegant at the same time! With a clean design being a hallmark of this template, you can impress your clients using these PSD templates that display all your necessary information like your company's name and your contact details for the future reference of clients.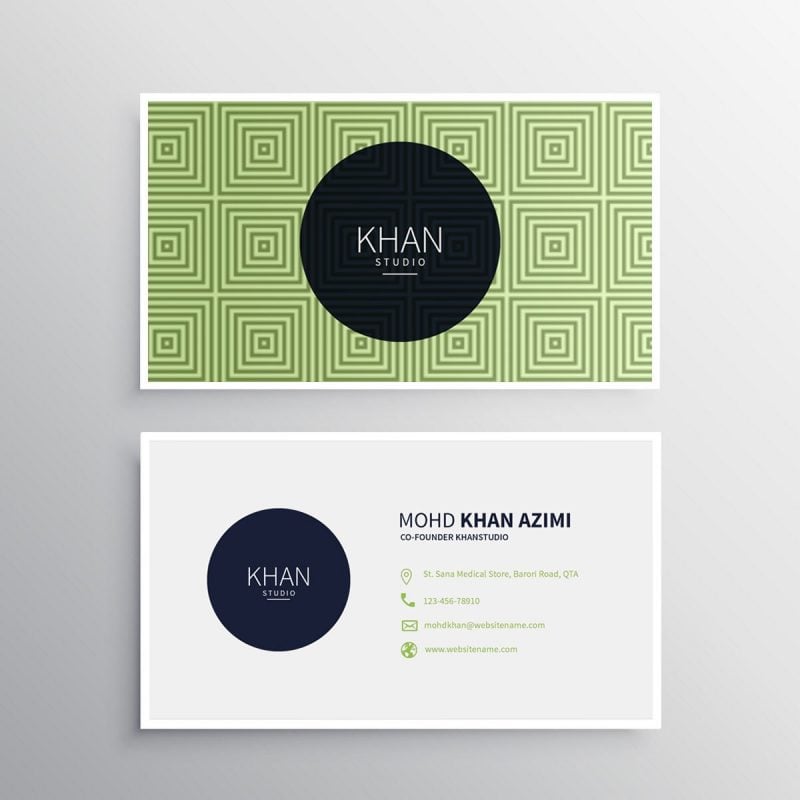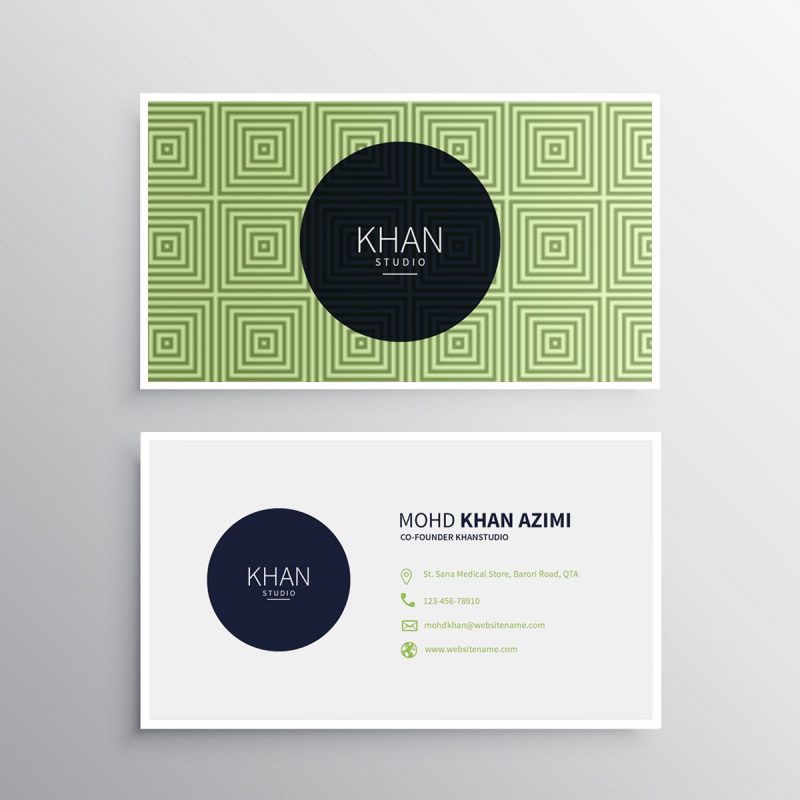 Simple Business Card Mockup Template
It might sound simple, but it is not as simple as it seems. The PSD template with very elegant design can be customized-all thanks to the small layers. You can change the color and background as per your preference, so no problems there!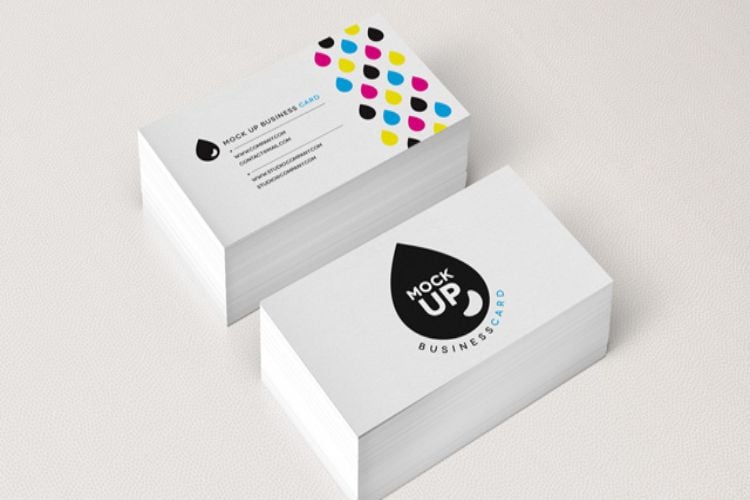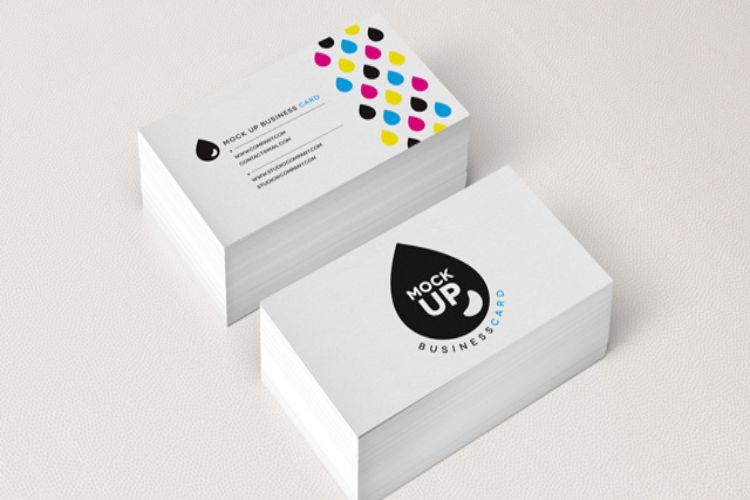 Vintage Cameras and B-Cards Mockups
The Vintage Cameras and B-Cards mockup consist of two different design elements. They feature two stacks of business cards and two vintage cameras with a perspective and top views. Using the smart layer objects, you can design the card in your way.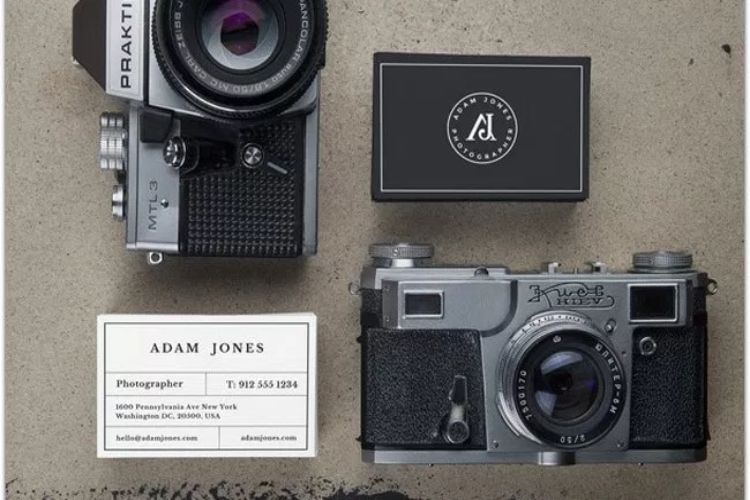 Tiled Perspective Business Card Mockup
This PSD business template can be edited with the help of smart layer objects which can give it a tiled appearance. The best thing about it is that it is free for personal as well as commercial use. Now your first impression on your client can be created for free and in a beautiful way!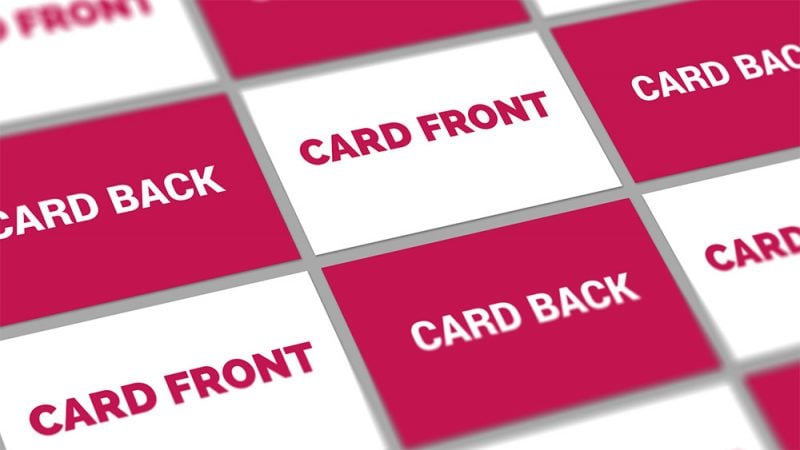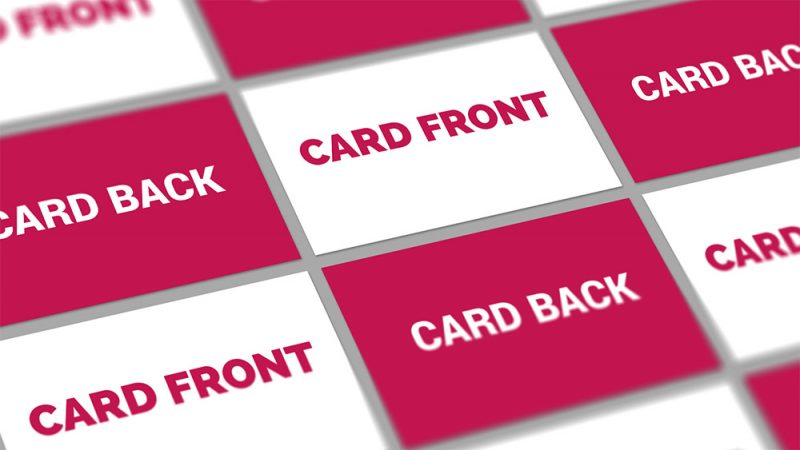 PSD Business Card Mockup Vol29
The volume 29 business card mockup is multiple stacked PSD templates that lets you showcase different card designs with ease and in a beautiful way. It is ideal for personal and commercial purposes and is available for free.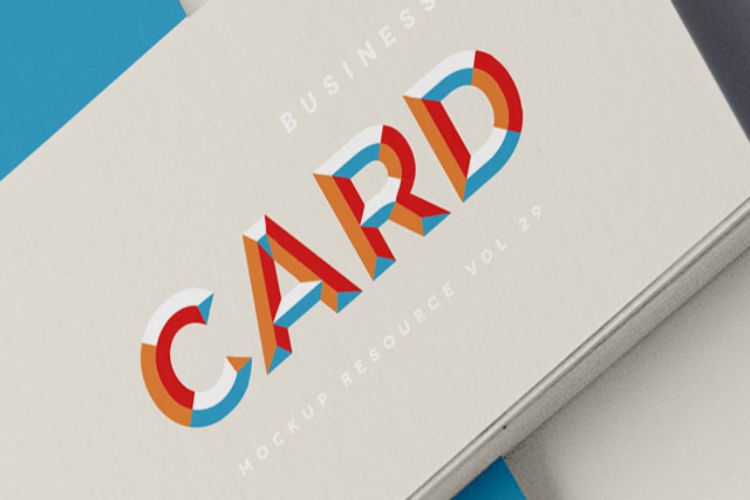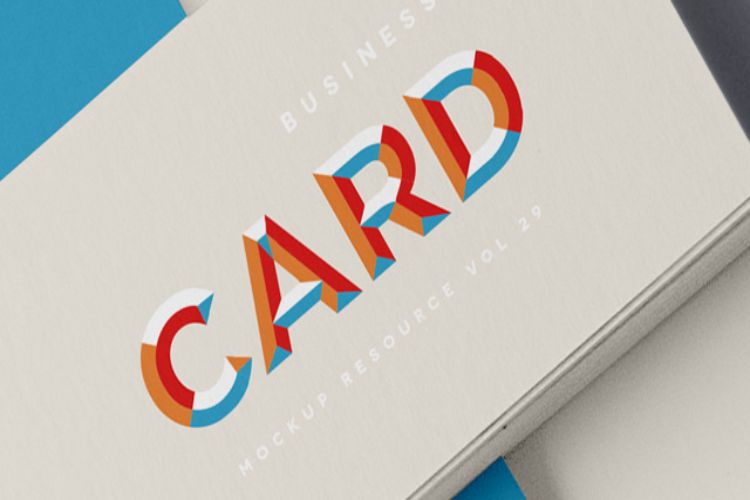 Freebie Business Card Mockup
You guessed it right! It is free of cost. This mockup lets you cast a great impression on your customers and clients with its sleek and minimalistic design which is best suited for all personal as well as commercial purposes. You can even edit the design as per your choice using the smart layers feature of the template.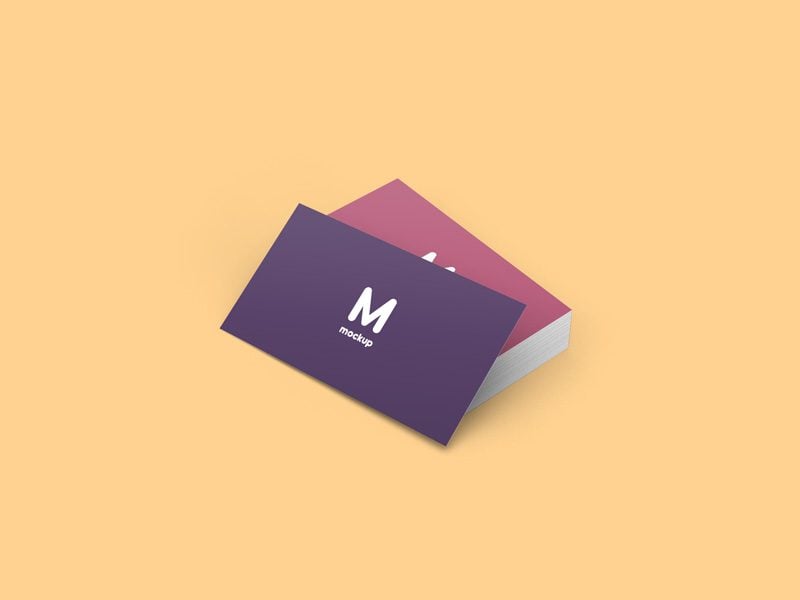 Free Business Card Template VOL9
This is a highly elegant business card template. You can now showcase your new business card design in a sober and subtle way which will surely appeal to your clients. The template is fully layered with smart layers feature that enables you to customize the design just the way you like.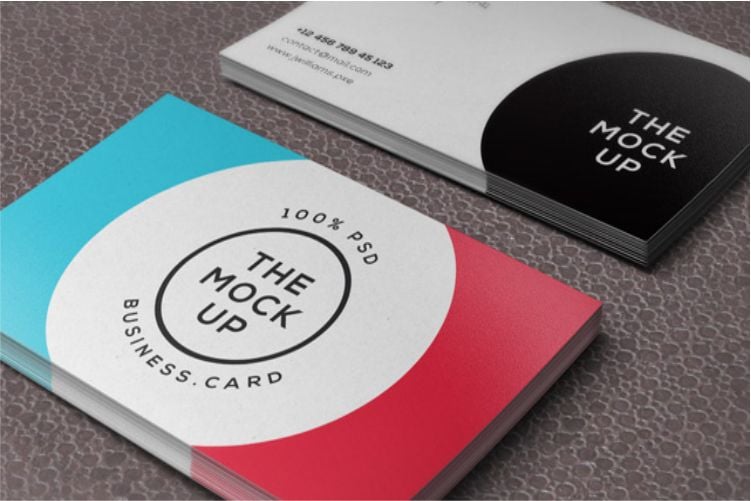 Girl Holding PSD Business Card Mockup Design
A simple yet beautiful free business card mockup. It's a design of a girl holding the business card. The design is created with blur background and sharp text to make the card crisp and clear.