Walt Disney was successful in creating this magical universe wooing children and adults alike, which manifested into the mammoth worldwide brand that it is today.
It has wormed its way into every aspect of one's life, owing to the various theme parks, TV shows, movies and video games that bear the imprint of Disney.
Thus, it comes as no surprise that Disney's elaborate list of typographic fonts has significantly impacted the digital designing industry.
These typographic fonts borrow heavily from the nature and content of Disney and are styled accordingly to exude the idea of the story or its world.
We have put together a list of the 30 Best Disney fonts that you can effectively use in all their intricacy and exquisiteness.
Mickies
A beautiful comic form that is perfect for all kinds of projects related to kids and any other project that should be lively and fun. This comic-style font is very good for kids posters, flyer children's book, cartoons and related ptojects.
It offers uppercase, lowercase, numbers and more.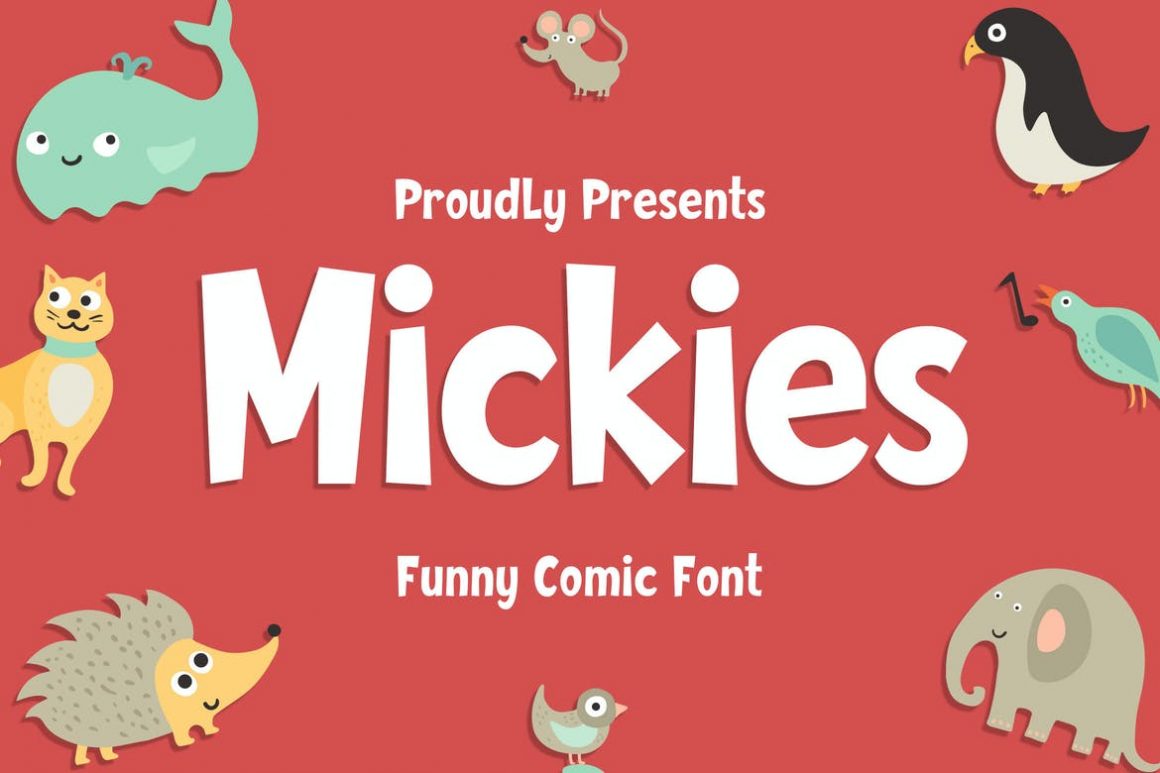 Avenger
Are you an Avenger fan? If so, here is the font that will make you happy. The logo of Avenger makes it apart from other projects like that, it is a brand in itself and you can use similar font for your project to showcase your love for the popular film.
You can play around with the font and make it normal, italic, bold and bold italic.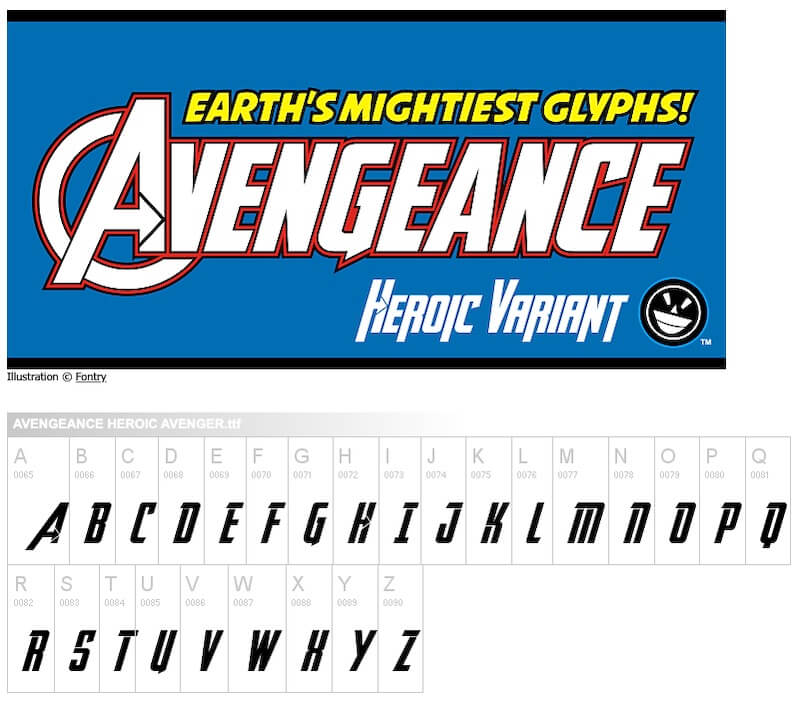 Alice in Wonderland
I'm sure you are aware of Alice in Wonderland, a very popular story among kids. This is a font inspired by Alice in Wonderland film.
If you wish to use a similar font for your project, here you can download the font.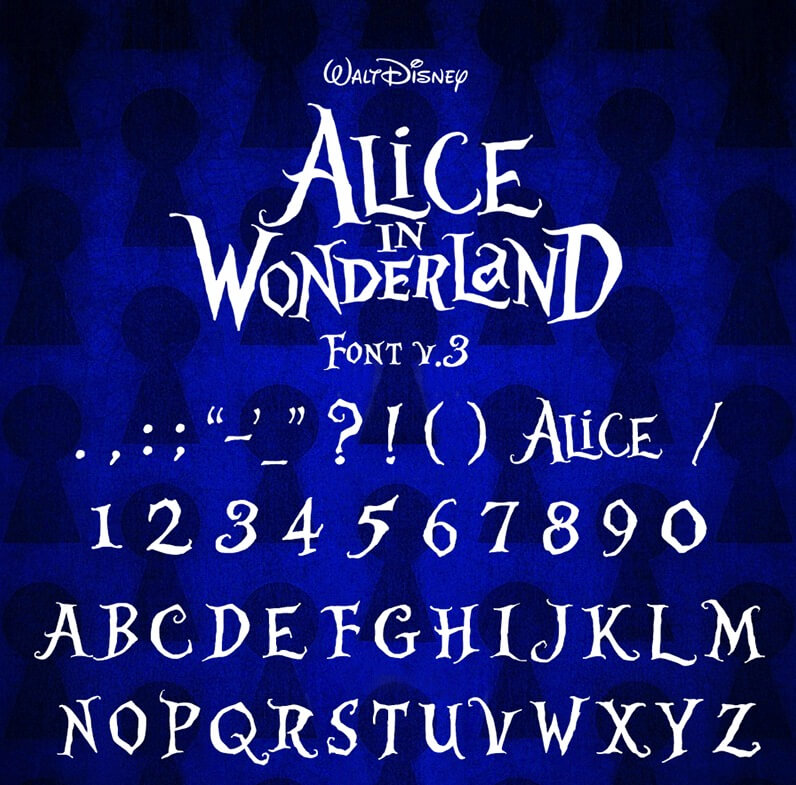 Mouse Memoir Font
Reflecting the image of the household name and the original character Mickey Mouse, this font's comical strokes are bold yet childishly crude and whimsical.
It is also said to have been inspired by the 1950s characters of Donald Duck and Goofy.
Encompassing pure fun, this font is ideal when your target audience is children or toddlers.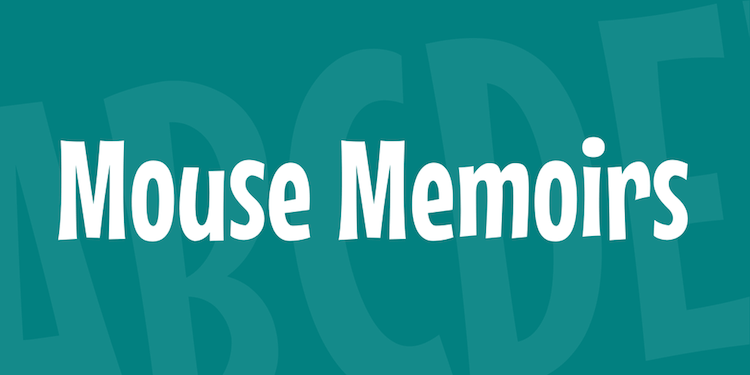 Mickey Ears Font
The rounded black ears of mickey mouse is a signature symbol of Disney, more so that kids and adults alike can be seen toting the ears or Mickey and Minnie.
This font is largely pictorial, and each alphabet is encased in the black outline of Mickey's ears.
Although rather appealing, this font works only for capitalized lettering and is preferable for small headings or words that need attention.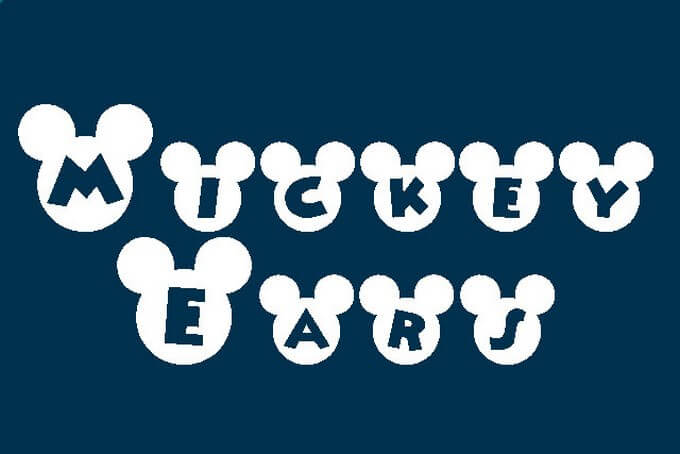 Tangled
The infamous story of Rapunzel retold as the one of Flynn and Rapunzel, the movie named Tangled boldly inspires this font.
Adorned in a bold gold tone that is supposed to reflect the golden blond mane of Rapunzel, this font is ideal for birthday banners and colored letters to be hung on walls.
It is elegant, decorative, has thick strokes and has a rich texture.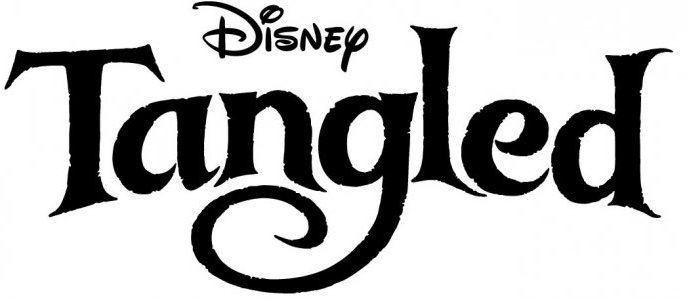 Frankenweenie
You would've guessed that the next font takes after the famous monster character Frankenstein.
This tattered font is supposed to be gothic and eerie and lives up to the horror stories of the famed literature.
Ideal for Halloween-themed party posters, the font fares well in capitals but is compatible across all sizes.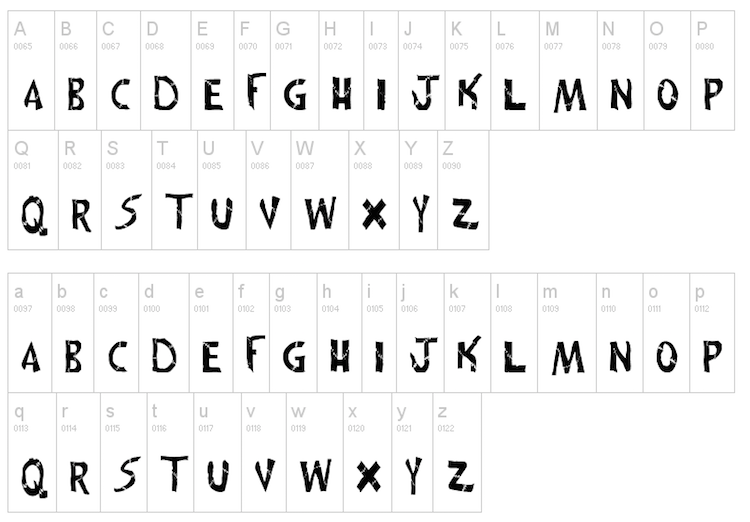 Night before Christmas
This particular font is elaborately decorative with extended letter endings that make it seem ornate and full, rather than spaced out and sparse.
Tim Burton's Night before Christmas reflected macabre and gore, which the font delicately incorporates.
If you look closely, you can see that the alphabets are slightly crooked with a sharp yet curvy interface.
Tron Muestre Cine
Having been regarded as one of the cinematic masterpieces, Tron Muestre was idolized by the yesteryear generation.
The futuristic appeal depicting a vision of a technology-driven world, this font has elongated block letters with colored encasing with specific shades.
This is used specifically to generate a 3D appeal for your wordings while hosting hints of mechanics and robots.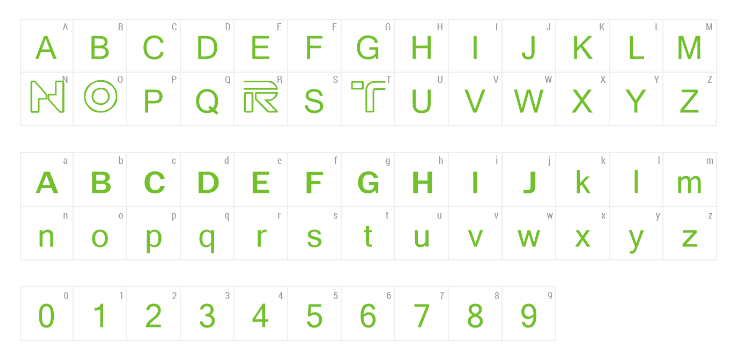 Princess and the Frog
Quite a classic font, this aims at evoking the regale and royalty of the tale of Princess and the Frog. One of the few Disney fonts that are compatible in both capital as well as small letters.
Exuding a vintage yet formal look, this font would bode well for letterheads or imprinted on invitations. The dramatic and sharp flair at the ends of letters is notable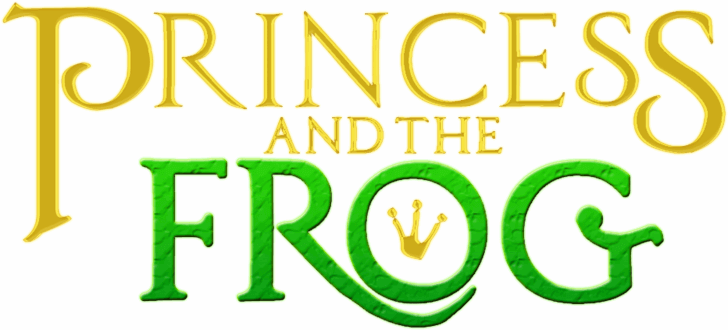 Space Age font
For the company that gave the legendary installments of Star Wars, it is impossible to go without a separate font dedicated to reflecting the intergalactic appeal.
Here, the interface seems vertically condensed yet broad with ample spacing and thin strokes. To bring out the complete outer space feel, this font resembles the one popularised by NASA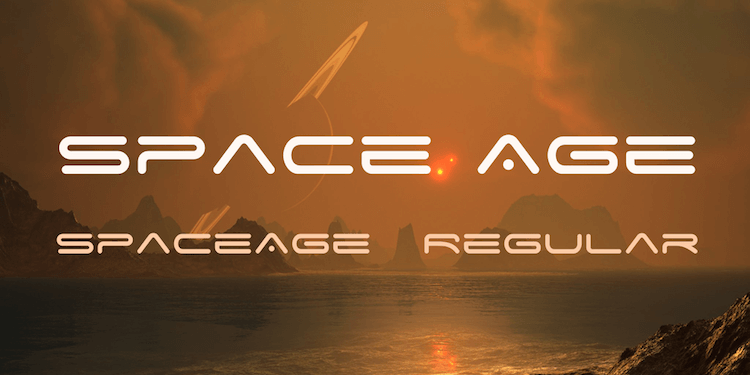 Firehouse Pup font
The adorable dalmatian pups in 101 Dalmatians had everyone's heart-melting. Taking after the classic film, this font is crafted entirely with puppy faces with the alphabets encased its dog collar.
It would make the perfect fit for your dog's birthday parties or common amongst veterinary signage.

Navidad
Humming Felix Navidad in front of the fireplace and drinking while the first snowflake hits the ground, defines the true Christmas spirit.
This font is all about that Christmas spirit. With block formal letters, this font has a very British outlook and is bold and easily readable.
Keeping the holiday spirit in mind, the designers have incorporated a few quirky touches to the otherwise formal letters. This will look lovely on Christmas cards and invites.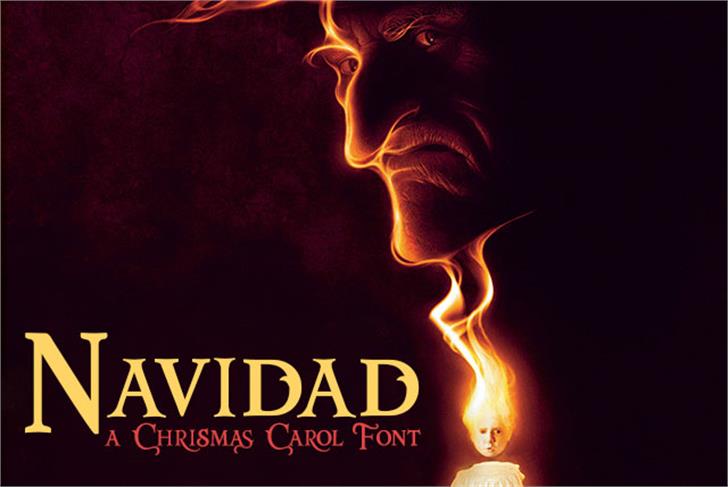 Monster AG
This is for all you Monster. Inc. fans out there. This typeset is bold and large and has bravely decided to include the infamous eye of the character Mike Wazowski in some of their broad alphabets.
Purely fun-based, this typeface also exudes a certain sense of power and enthusiasm and is inarguably a favorite amongst the kids.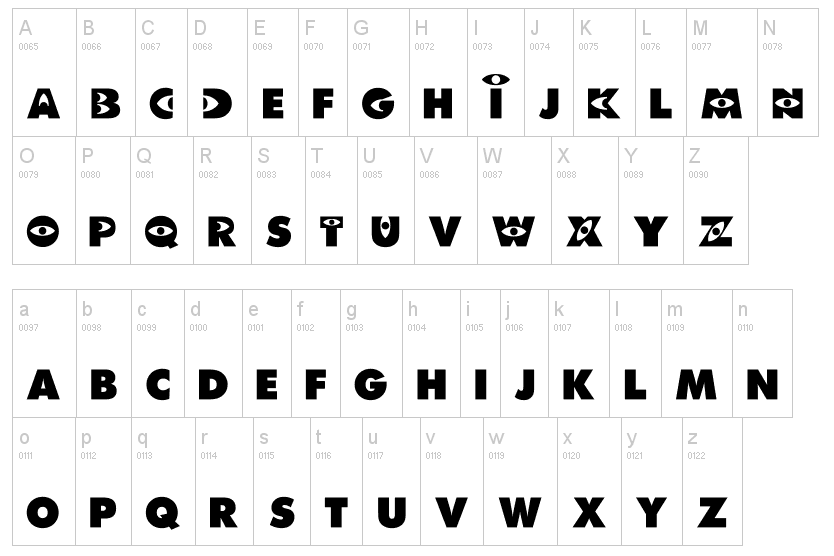 AL Cinderella
Cinderella is one of the most popular and magical fairy tales and a common crowd favorite. A Disney inception, the Cinderella font is intricately decorative, with Old English cursive letters and a flowery background and creepers adorning each letter.
An epitome of elegance and sophistication, this font is perfect for capital as well as small letters. it adds an aesthetic aura to your banners or headings.

Waltograph
S kids one of the famous fonts we were acquainted with was the Walt Disney logo. The bold curves with fat strokes and a loopy structure.
The brand of Disney is often associated with this font, and several movies sponsored or produced by Disney use this font for displaying their sponsorship in the initial credits.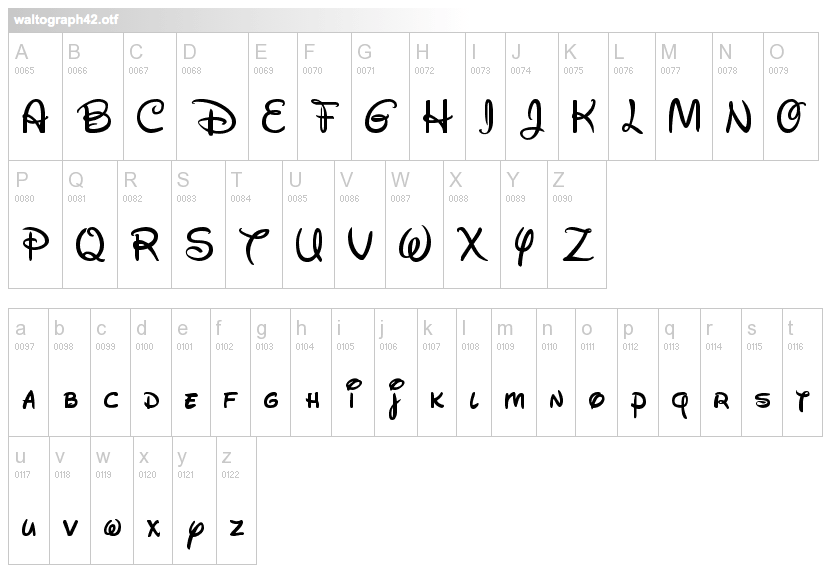 Prototype
Seemingly futuristic, Prototype is a very simple font and also quite the eye-catcher. Its squared structure heavily resembles a computer font used in sci-fi movies. It's vertically upright, naturally bold and slightly curved at the endings.
Amply spaced, this font is a well-suited fit for captions of headings. Its stocky appeal makes it easily noticeable.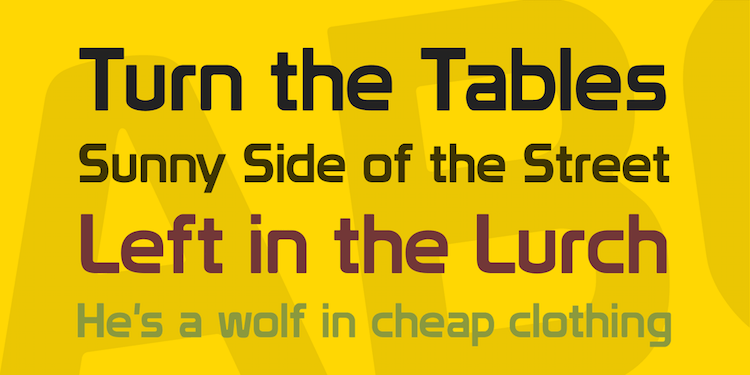 Bradley Gratis
An Old English text, Bradley Gartis dates back to the 19th century in its inception. Since its digitization, it has often been associated with the vintage gothic font. It is elaborate, functional and bordering calligraphy.
The strong deft strokes identified in this typeface make a perfect heading or headlines, whilst also working great for small lettering.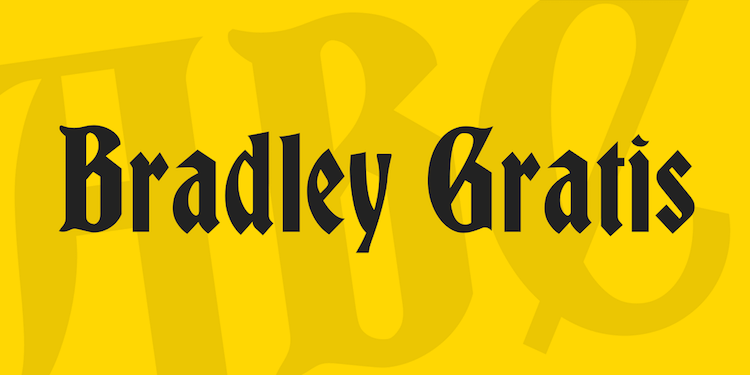 Selznick NF
The Selznick BF family is loosely based on the ITC Anna font. With the latest inclusion of small case lettering, this font is bold and upright. Although comical, this typeface commands a certain type of authority.
The slightly curved, slender and compressed letters are equally functional in upper as well as lower cases; making it increasingly versatile.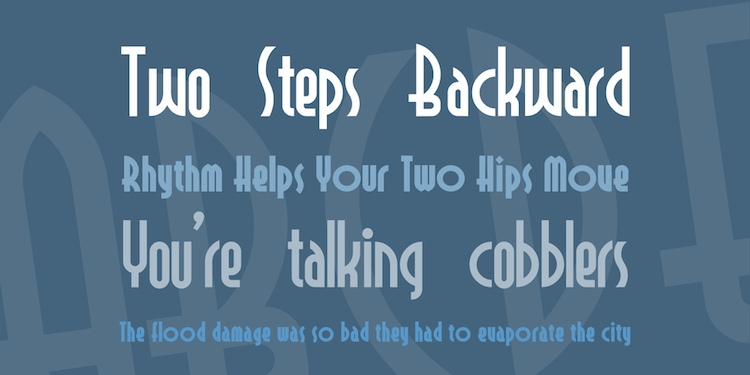 Florida Project Phase 1
The Florida Project Phase one is quite the classic font, and you will almost miss the minute details and mistake it for a normal Roboto if you don't look closely. For contemporary and regular usage, this font borrows heavily from Walt Disney logotype circa.
It's a conventional bundle of capitalized as well as small case lettering and is also widely used commercially.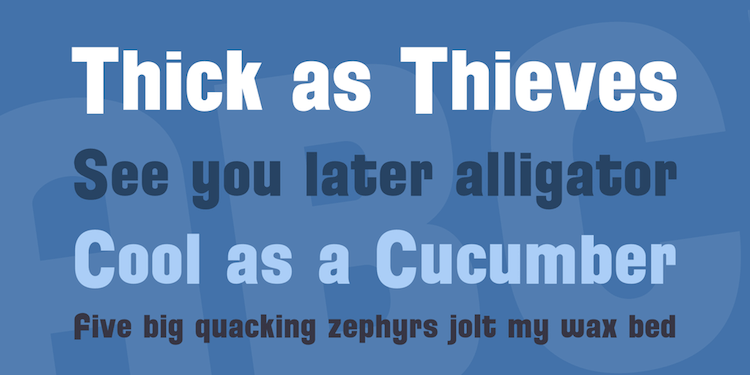 Astrud Regular
The Astrud Regular is quite peculiar in its stance, and yet is the show stealer! Its typeface is similar to the written Latin script and is aimed to evoke the vintage formal look.
Predominantly used across Europe, with subtle curves and thick and definitive strokes, it looked gracious in uppercase until the latest inclusion of lowercase and numerical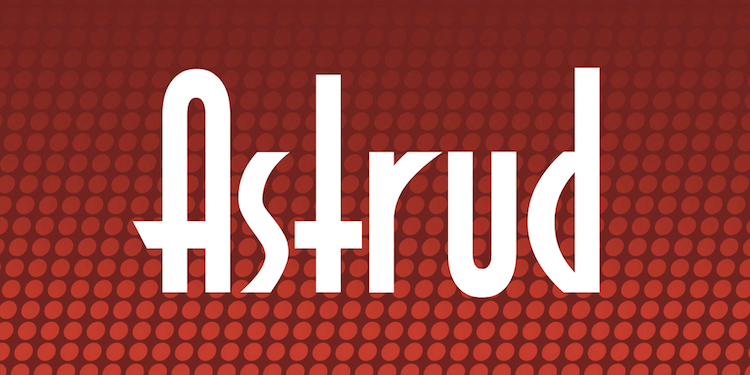 Seized
The first appearance of the Seized family was in Disney World's "Alien Encounter" attraction. Since its digitization, this font is unique, unusual and quite eye-catchy.
It is largely made of slightly curved but bold upright letters. Artistic and unique, seized excels in futuristic writing and indulges in similar outer space fantasies.
There is a very subtle difference between the uppercase and lowercase, except for the capitalization.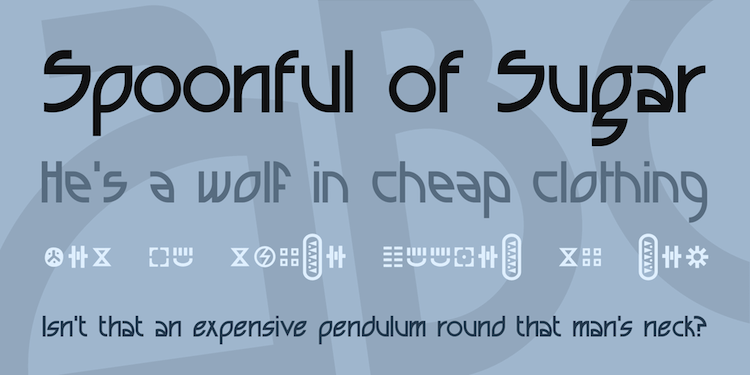 Ravenscroft
Ravenscroft has epitomized condensed formal writing. Somewhere i-between calligraphy and business-like font, Ravenscroft has found its niche. It has been widely used in the haunted house attractions in Disney World.
Although elegant and sophisticated, Ravenscroft has a worldly charm with its extended alphabet endings.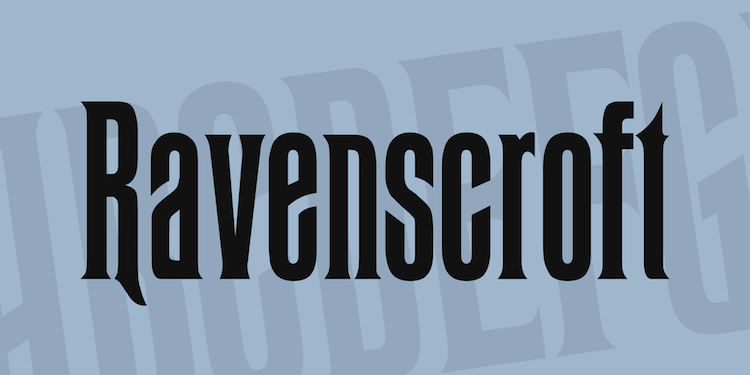 Goofy Font TTF
This font is largely pictorial, with detailed yet light sketches of the cartoon character from the Mickey Mouse franchise- Goofy holding the alphabets. Created in 2001 by GorillaBlu, this free-of-cost font is conducive for both personal and commercial usage.
This cannot be used when you're specifically targeting to appease young children or toddlers.

A Bug's Life
A lot of us grew up watching the Bug's Life and this doesn't is largely inspired by the movie.
With scrawling yet bold writing, the interface does not compromise on legibility or its readability, unlike other fonts which are purely decorative.
The naturally bold by default look is very functional and practical, although the irregular curves and bumps give a fun edge to it.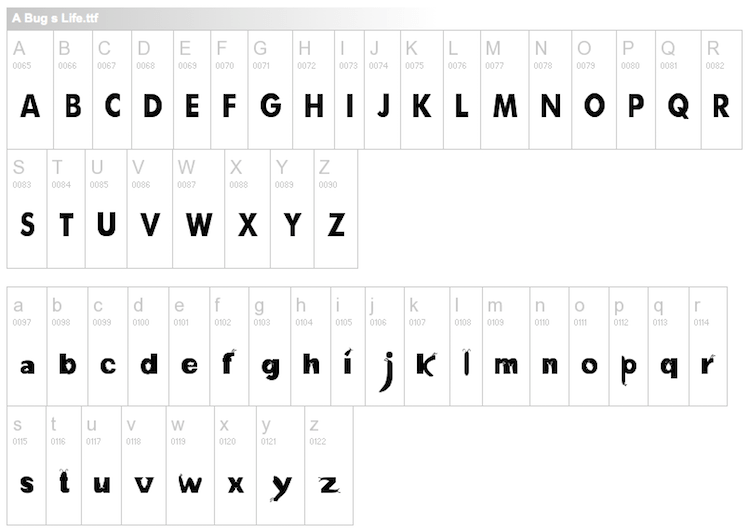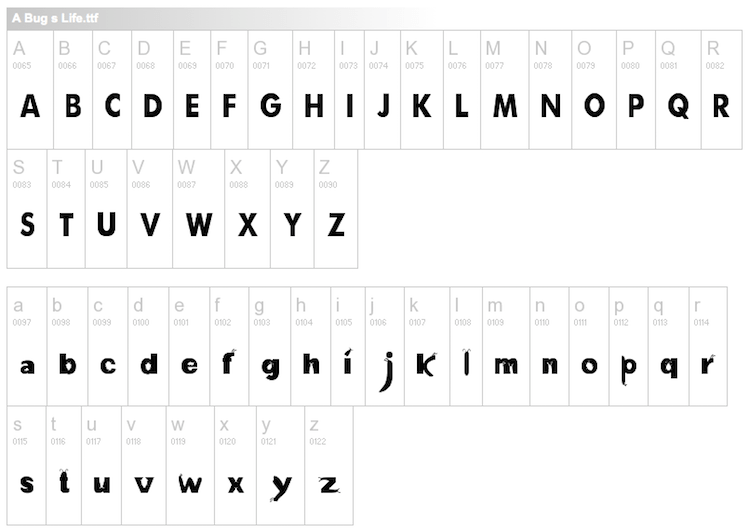 Aladdin Font
With the new real-life motion in theatres, the tale of Aladdin has whipped into the mainstream again.
The Middle Eastern ethnicity is made evidently prevalent in the font, through its elaborate curves and extended alphabet endings that tend to swoop between the letters.
Apart from being one of the most preferred Disney princess fonts, this typeface is also decorative and legible with its accented characters.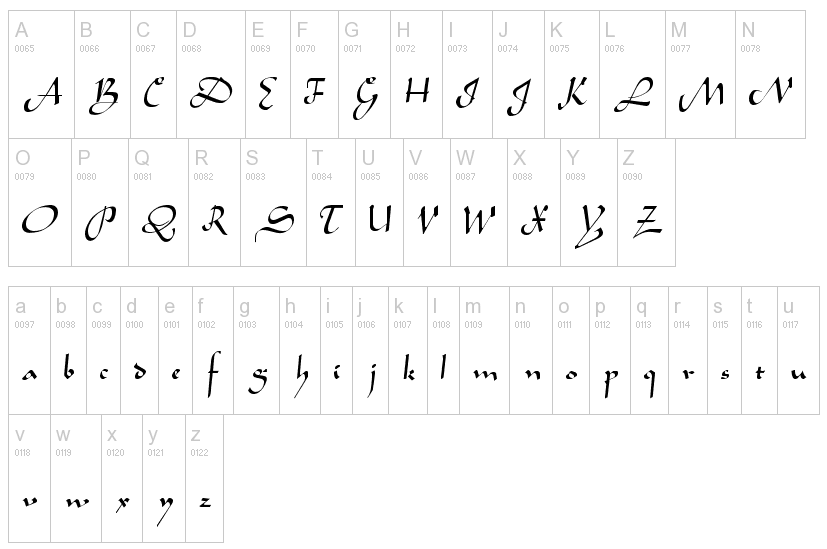 Bambi
The brown doe eyes of the baby deer are every kid's first impression of the animal. This font digs deeper into that emotion, with its cute-as-a-button yet perfectly legible typeface.
This font, bold and dark can be an easy fit for professional promotions regarding nature and wildlife. Bold, upright and appropriately curved, this font excels in its characterization.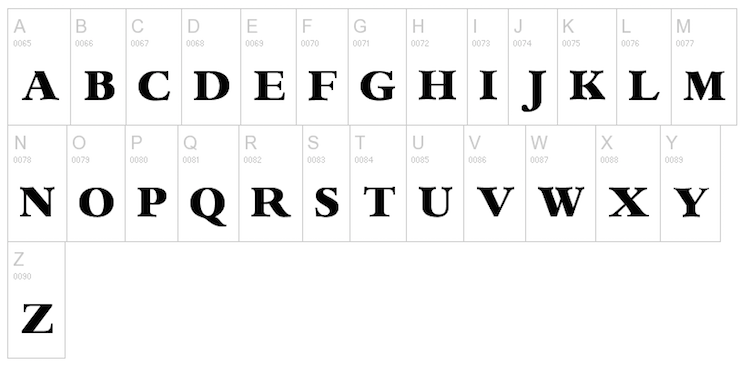 Gunship
Reflecting warship technology sharp and shooting typeface- Gunship is a gentle reminder of the air force and military films of the bygone age. It gained immense popularity after it was used as the standard font for Disney Pixar's WALL- E movie.
This visualization is well-suited for space and armed forces visualization.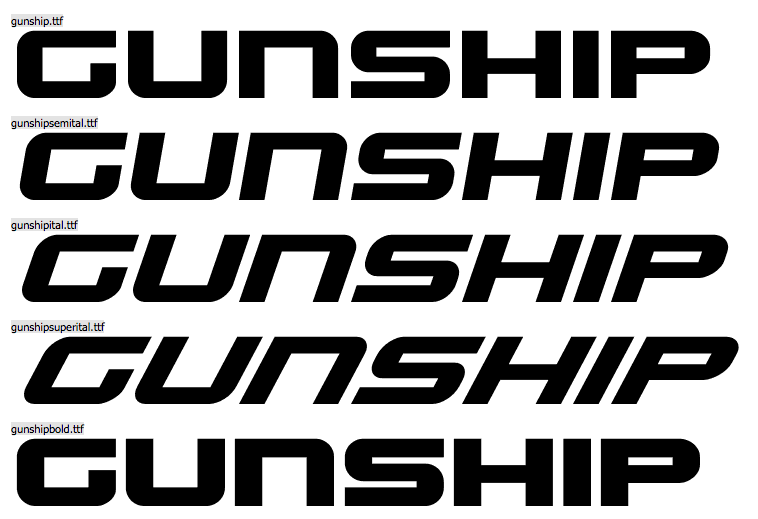 Disney Heroic
This crude and rugged typeface are largely inspired by the motion picture logo of Hercules. Having evolved from the Lithos-font, this has non-uniform jagged lines with irregular spaces that give off the look as if it were carved out of a stone.
If you're looking to reflect a Roman, Greek or southern European atmosphere, this font is a perfect fit.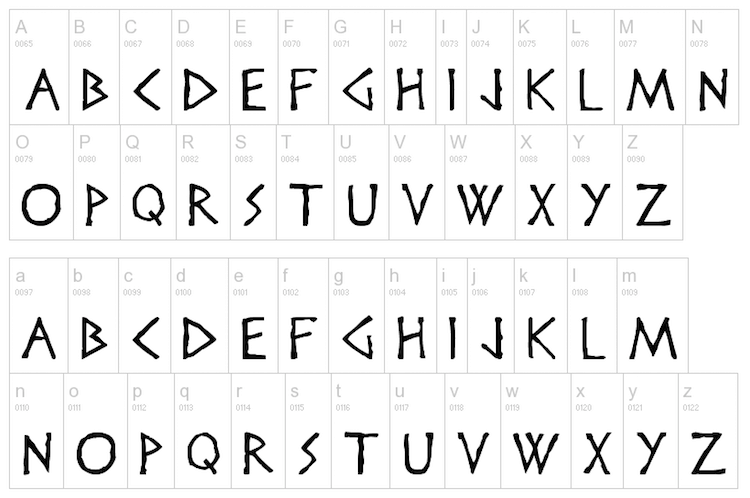 Pieces of Eight
With formal-looking letters, so much so that the extended letter beginnings look like a perfectly coiffed wig; the Pieces of Eight has a striking resemblance to the title font in the movie Pirates of the Caribbean.
It is precise and well-rounded to fit in its squared structure, perfectly legible and strikingly bold. It houses accentuated letters alongside several hook-shaped and pirate-themed characters.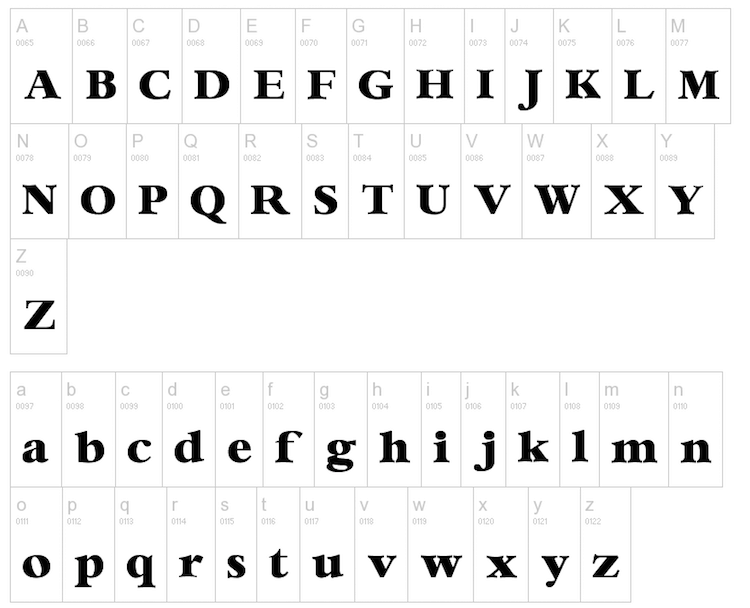 Brave
Set to depict the Disney movie Brave about the young fiery red-head, this font is every bit as engaging as the movie.
Its broad and bold look is intimidating and fierce. Often a preferred fir for headings, it will also make quite an impression on banners or life-size hoardings.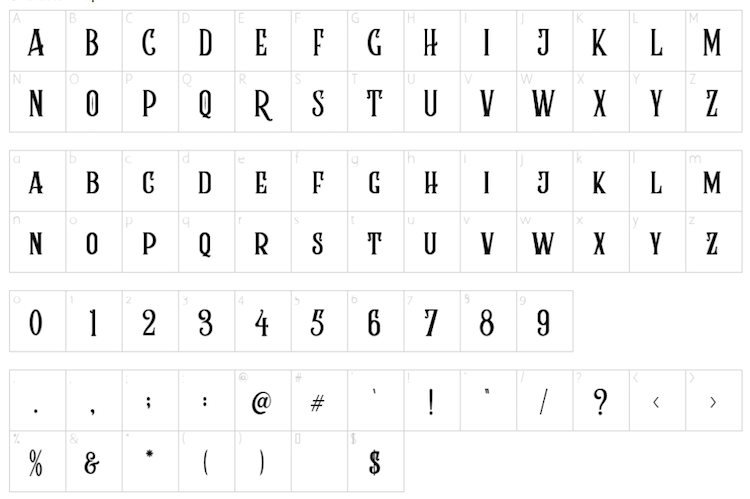 Richardson
Richardson is every bit regal and enchanting as the magical Disney movies, making it an ideal fit for your Disney-princess-themed promotions. Its glittery typeface coupled with elegant and long brush strokes can lure in all ages of audience.
It has established itself as reliable and versatile, owing to its continued usage in logo designs for luxury and jewelry brands.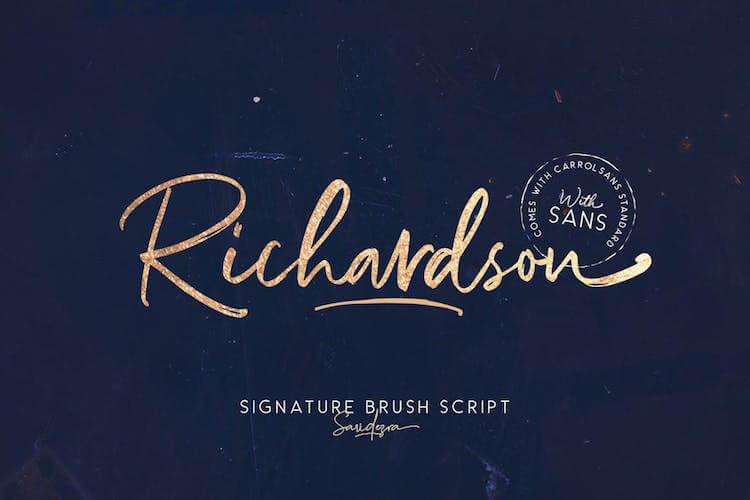 The Huntsman
Of a vintage-themed script, the Huntsman is Christmassy in its appeal. With 4 styles, this typeface is brimming with swashes, symbols, and elaborate alternates.
Its subtle highlights manage to give it a 3D look, and the pine trees adorning its handles are mesmerizing.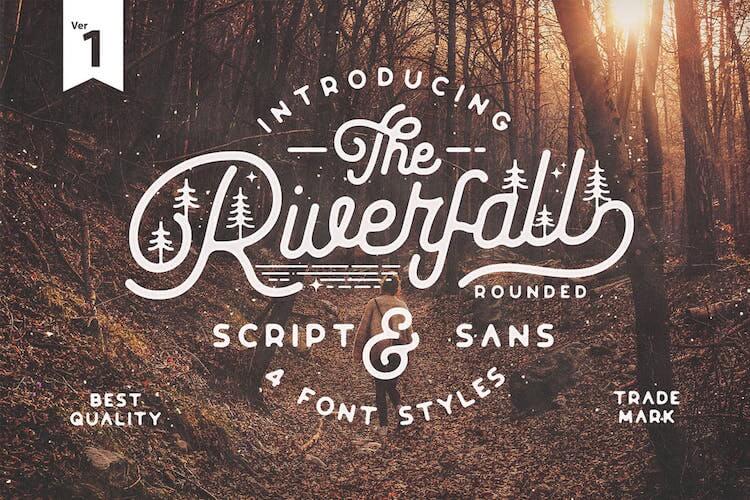 Lion King
Lion King is a free-to-use Disney font that you can use to make your personal project look attractive. This is a fun font that can be used in advertising projects, greeting cards, and similar projects to add some fun elements to the project.

Final Word
These fonts are readily available and easily accessible, with free downloads for personal and professional use alike.
Disney's addition of its custom fonts has greatly furthered the designing industry and advanced the outreach of creativity.
This newfound typography culture is constantly developing, due to the new addition of movies and cultural symbols influenced by Disney every year!