An amazing collection of best crowdfunding charity WordPress themes so that you can use for your NGO or creating a fundraising website.
WordPress is a platform that has the potential to reach out to the masses. From sharing posts, videos, pictures, etc. to sell your products and services, you can pretty much do anything and everything through WordPress.
Recently, we have covered the best WordPress themes for freelancers, model agencies and even for food bloggers.
This is a comprehensive list of best CrowdfundingWordPress Themes that can help you in getting that desired reach on your crowdfunding campaigns.
Crowdfunding is the process of raising funds with the help of friends, family, colleagues, partners, and investors.
Crowdfunding uses the power of the Internet and social media. Aspiring entrepreneurs promote their idea online using a Crowdfunding portal as a base and various channels like Facebook, Instagram, and Twitter to raise funds.
Why Crowdfunding?
Raising funds for projects can prove to be a tough task for creative entrepreneurs as traditional sources like bank loans and strategic investments remain scarce in the initial phases.
Thus, Crowdfunding not only gives a chance to gain widespread exposure but also allows people with great ideas and products (but a lack of capital) to venture out and create a business. Sometimes, it is the only option available.
The prime motive behind crowdfunding is to either raise funds for creating a product/service that is used for public or raise funds for a cause.
The Definite Pros of Crowdfunding
You get the amount that you asked for
The risk is diversified as there are many investors involved
Your idea gets maximum exposure on the internet and the support of many individuals
Crowdfunding platforms keep you in the loop so that interested people can track developments.
You get a chance to evaluate potential buyers of your idea: Market Research
With a crowdfunding website, you can be the mediator between people who need funding and the people who want to invest.
Few Popular Examples of Crowdfunding Sites
You will find a plethora of Crowdfunding websites available on the Internet. However, it is important to plan out what channel to use.
You should filter out those channels that have the best chance to find investors. You can try Kickstarter for instance, which is one of the biggest platforms out there.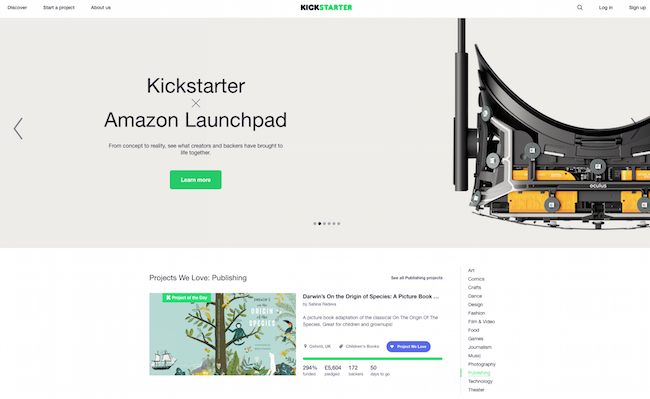 Some Basic Pros of Kickstarter:
Focused on Creative Projects
Highly visible
Ideal for startups in the ideation or planning stage
Another major Crowdfunding platform is Indiegogo. It allows you to keep the money that has been invested and works on a percentage basis. If you reach your target, then the fee is 4% and if you do not then they charge 9%. It is an excellent option for creative professionals.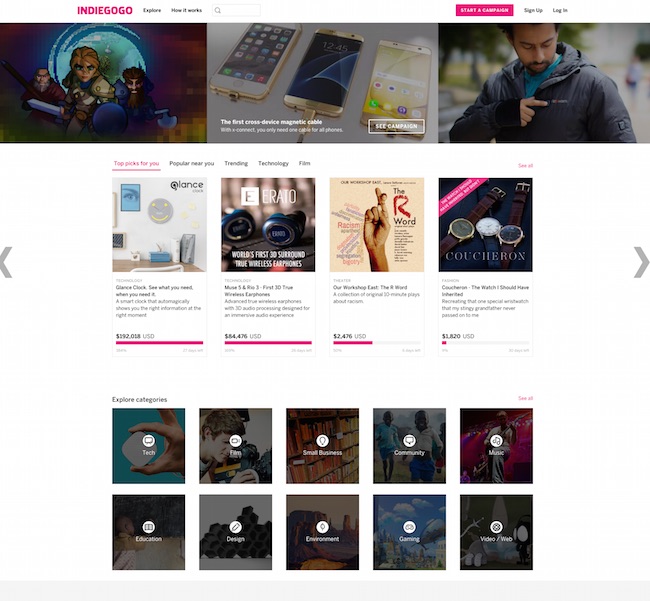 Web and app developers can have a look at appbackr. If you look at the site, it is not clear whether they are a Crowdfunding platform or not but they do provide backing to apps that are complete or in development.
Let us explore some of the best WordPress themes that can be used for creating crowdfunding or fundraising websites
We have already published some articles related to crowdfunding such as this one about how to design an effective crowdfunding campaign.
Top CrowdFunding WordPress themes
Charity WP
As the name suggests, this theme is custom created for the charity and NGO related websites. If you wish to create a crowdfunding site for your NGO, this can be a great design option for you.
This is one of the top-selling charity related WordPress theme that offers you a great looking modern design and tons of features.
The theme offers you six different homepage design options to choose from and all of them are highly optimized for best performance.
The theme offers you drag-and-drop website builder so that you can customize the overall design of your site without any coding. It offers you one-click demo installation feature so that you can quickly import any of the demo designs and get started.
Charity WP theme offers you the option to show the fundraising option right on the homepage with the amount raised so far and the goal amount.
It's a lightweight theme created on Bootstrap and coded with HTML5 & CSS3. The developer has taken create of the user-experience perfectly.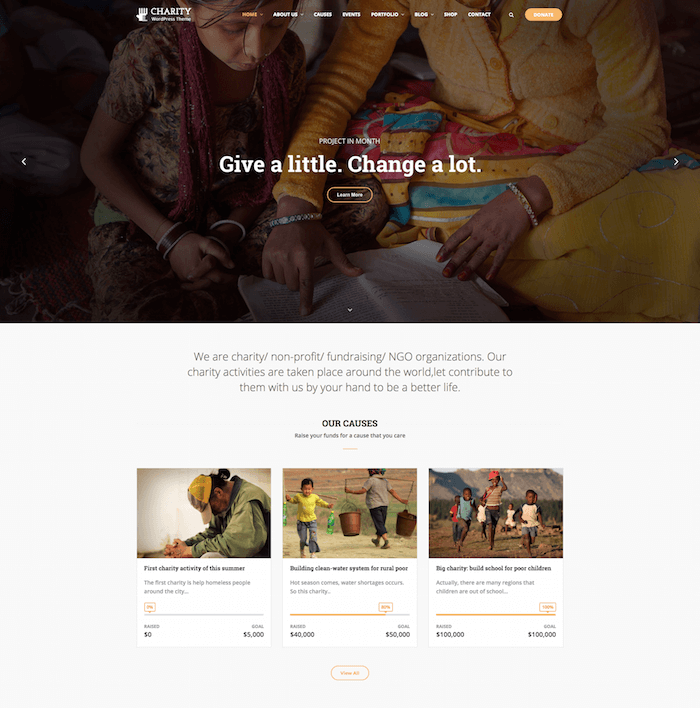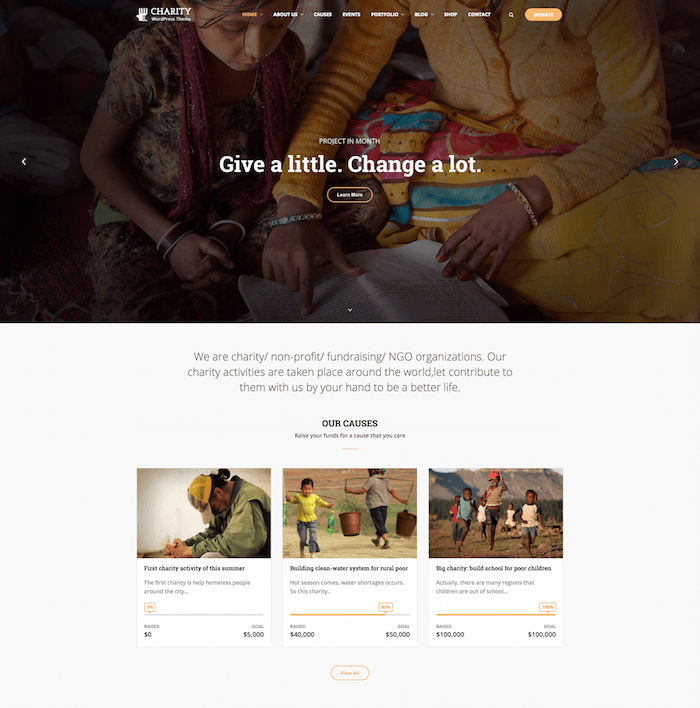 Divi Theme
Divi is one of the most powerful multipurpose WordPress themes in the market that offers you all the features and options that you expect from a top quality theme.
Divi comes with some pre-designed templates that you can use to create your site. There are amazing rich designs for creating your site. If you are creating any product or service showcase site, you have some great looking landing page templates.
Divi Theme is powered by the amazing Divi Builder which is a powerful drag-and-drop website builder. It is a front-end website builder that makes customization super simple and fun for you.
You can quickly drag any of the modules and start editing it right on the front-end of your site. The Divi Builder brings in some amazing modules that you can use to create your pages.
The Divi Theme offers you the design library where you can save your designs for future use. It also has a strong community where you can pick great looking templates created by other users.
The Divi Theme can be used for creating any niche website including the Crowdfunding site. In fact, many big businesses are already using this theme.
The main advantage of using Divi Theme is that it is a continuously evolving design and the team is adding new futures to the theme regularly.
Divi Theme is created by one of the most experienced and strong Elegant Themes team so that you can expect tons of features in the future as well.
Don't miss our detailed review of Divi Theme to know more about this amazing design.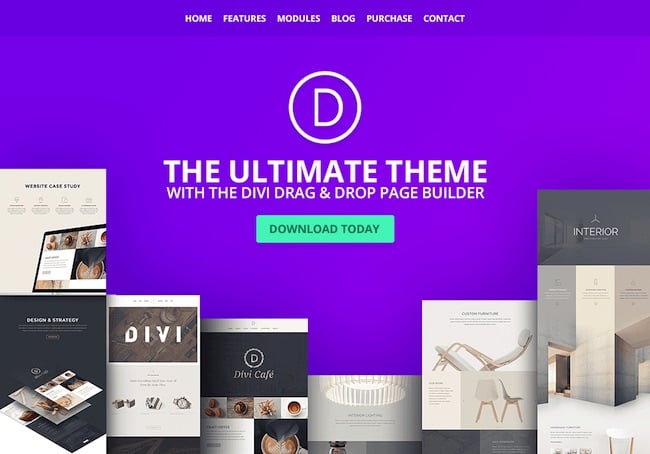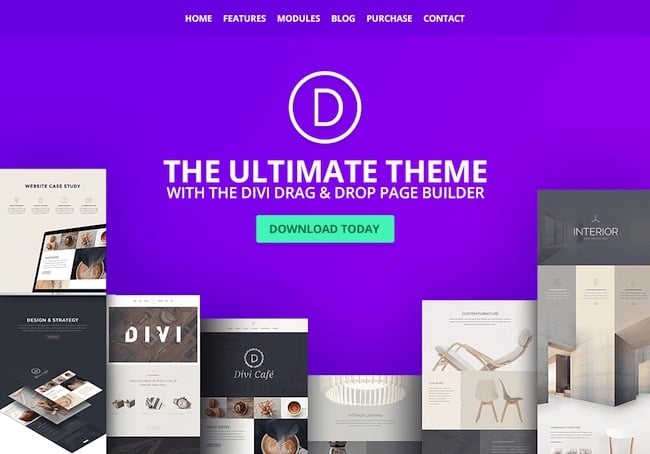 Backnow
This is one of the premier crowdfunding themes and comes with everything you need to set up a fundraising platform.
It has a super flexible customization system that helps you in enabling/disabling the author name, category, description, etc.
Backnow comes with a modern and easy to use admin dashboard that helps you to create a new campaign or follow an ongoing one in the blink of an eye.
Further, it helps you keep a check on the amount raised at any time during the campaign through a graphical representation. This clean, minimal and modern theme can be a good fit for any crowdfunding website.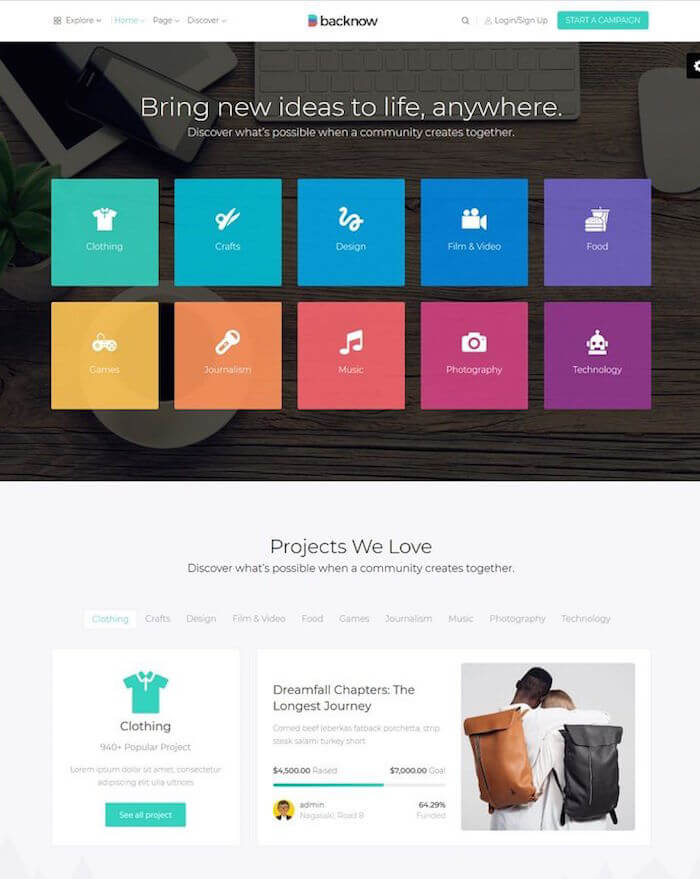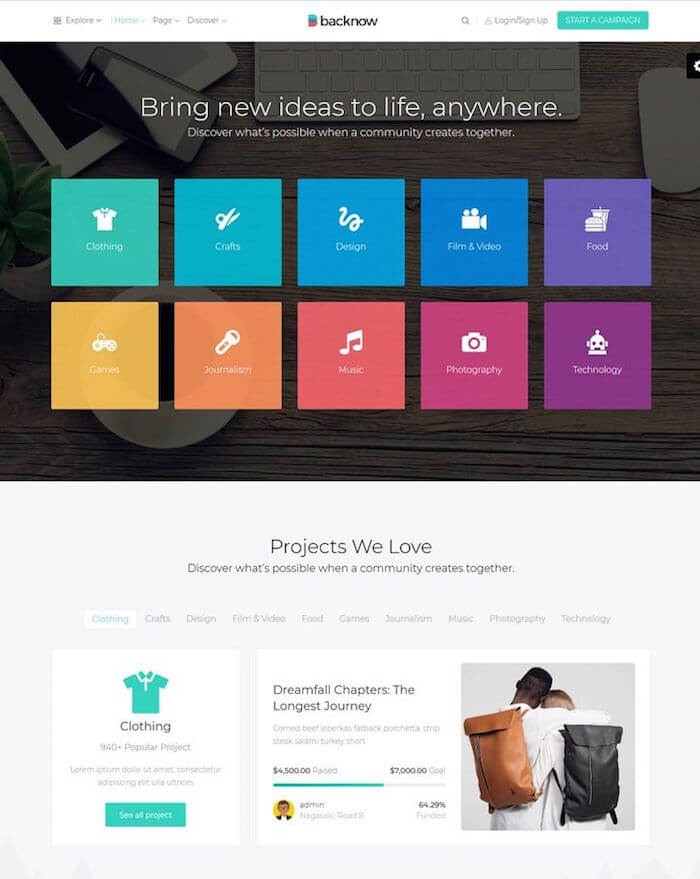 Justgiving
Justgiving is a feature-rich theme specially designed for charity and crowdfunding for NGOs. This beautifully designed theme comes with two unique homepages, amazing google fonts, multiple color schemes and combinations, 15 well-designed PSD files and much more.
Justgiving is a layered theme with high resolution, and it is compatible with all devices. The theme is well documented, and you can set up your fundraising platform within a few clicks.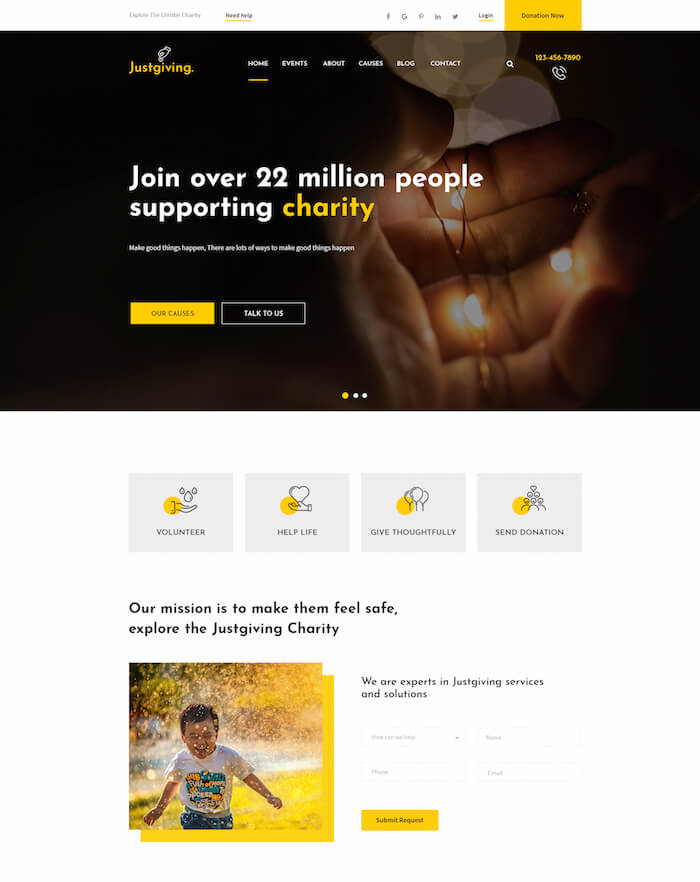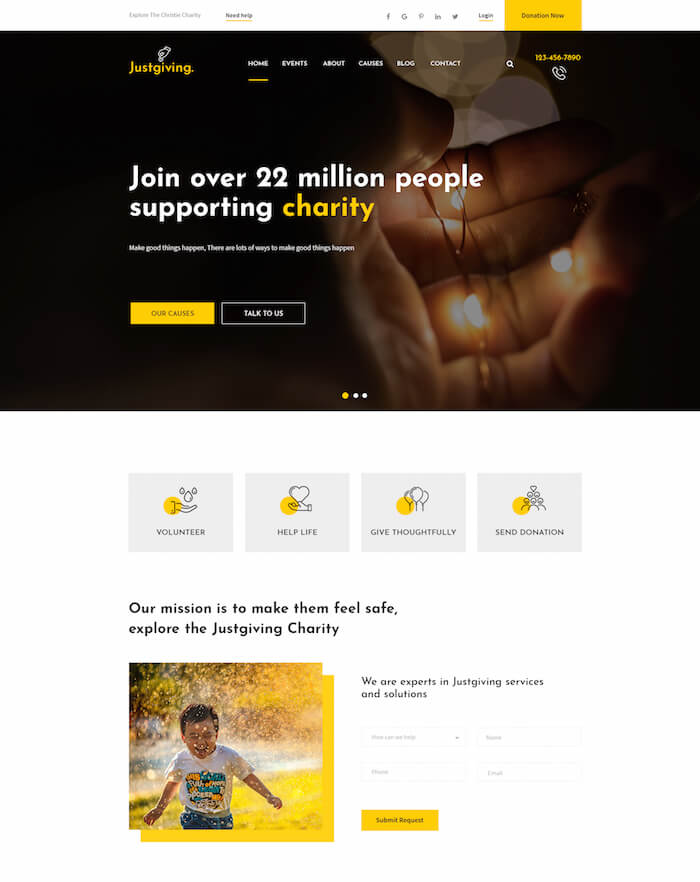 Backer
Baker is a great looking custom created WordPress theme for the crowdfunding websites.  the theme comes with the perfect design and options that you expect in a quality crowdfunding site.
It is a clean and minimalistic design that comes with a beautiful layout which is perfectly optimized for all devices.
The theme is fully responsive and retina ready to make sure that your site looks great on the mobile phone devices.
As we are talking about the crowdfunding websites you have custom project management pages to showcase all the details of a project so that you can attract more and more users to fund your project.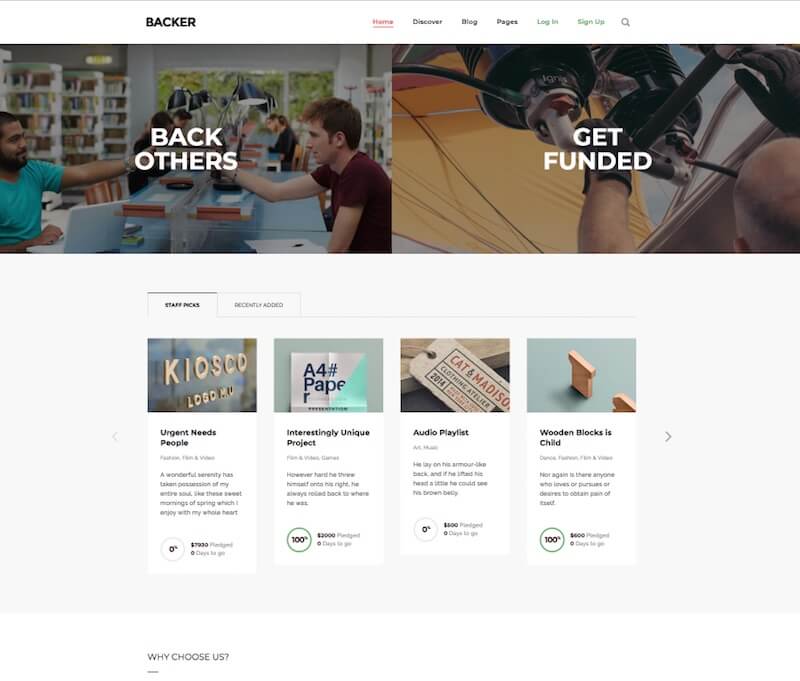 Multifondo
This amazing looking WordPress theme is well suited for crowdfunding projects and charities. It is well documented and comes with a responsive layout that your audience will love.
Multifondo has a premium slider option that helps you in creating amazing sliders with its user-friendly frontend page builder.
Being a mobile-friendly theme, it lets you have complete control over how your website looks on different devices.
With an integrated language translator, you can present your content in different languages which increases the audience interaction and engagement in your campaigns.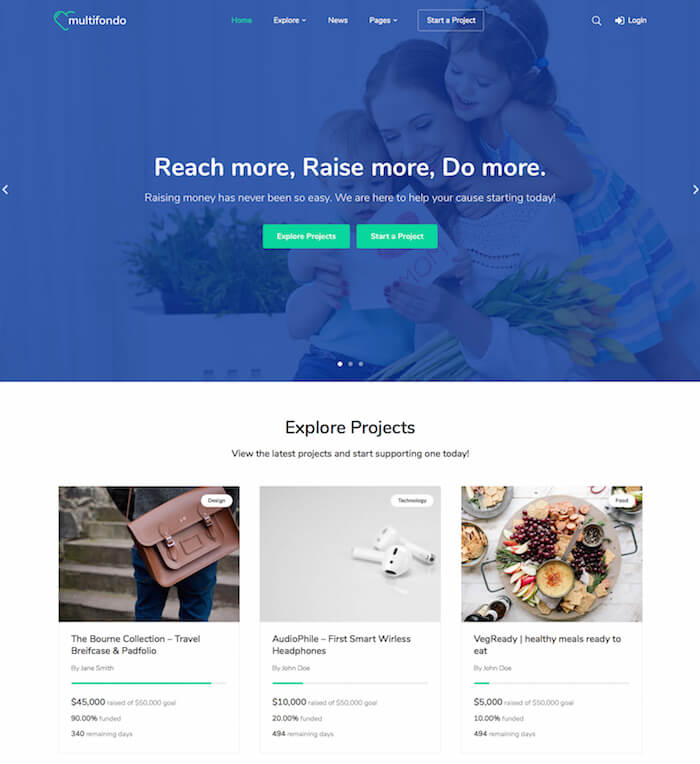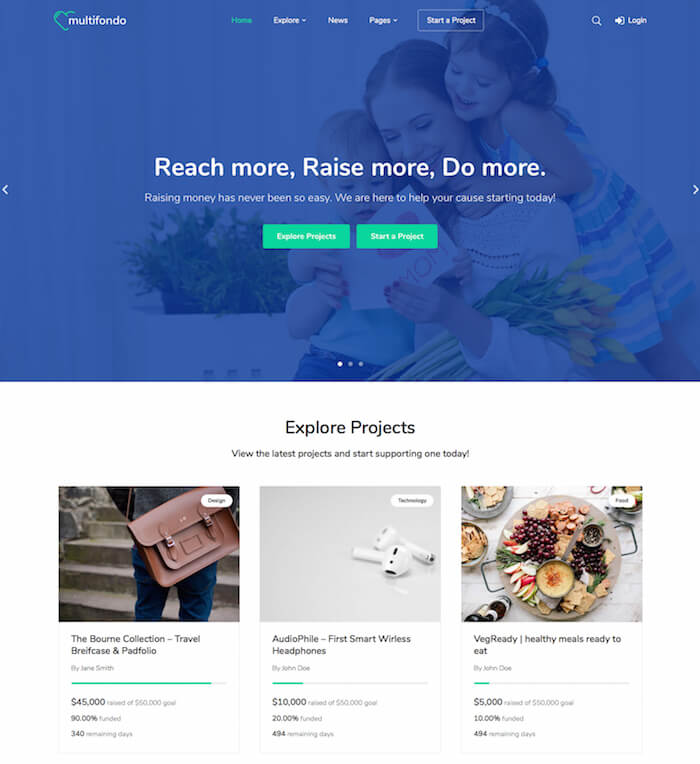 Social Activism
Social Activism is a great theme that can help you in creating a strong online presence and attract crowdfunding for your NGO or social cause.
It has a 17 layered clean and minimalist design that is well optimized for search engines. The theme comes with high levels of customizations which can be facilitated with the help of inbuilt icons, fonts, colors, and textures.
Social Activism should be the ideal choice if you want to create a crowdfunding website that connects with people.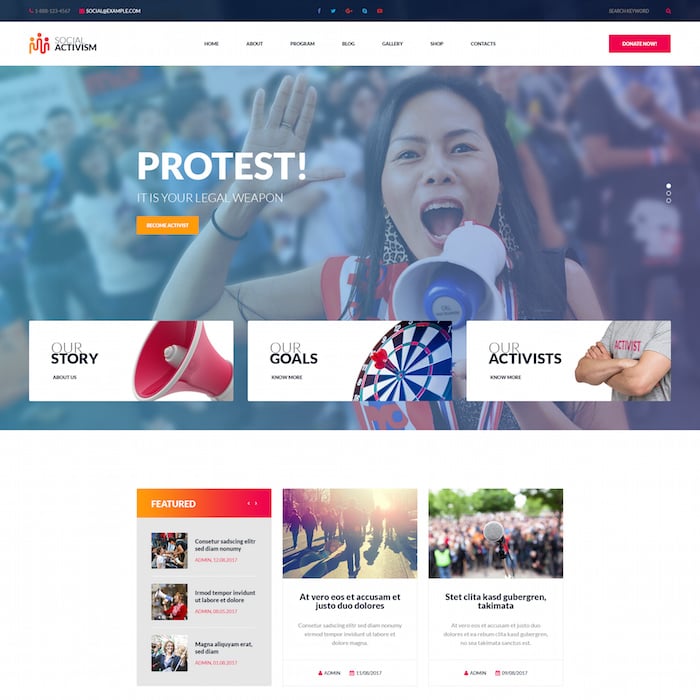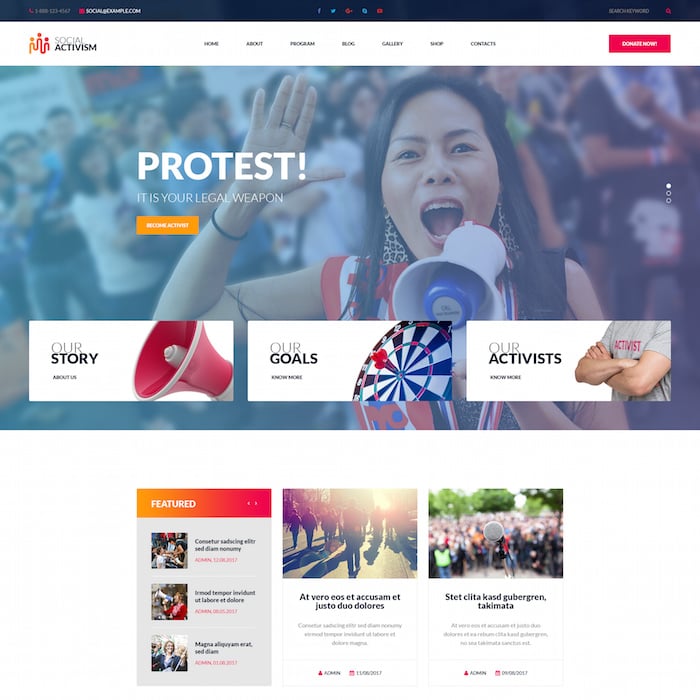 Crowdfund
Crowdfund is a multipurpose theme useful for promoting crowdfunding campaigns for startups, and innovative services and products.
This well-documented theme has a responsive layout with independent sections like slider, goals, rewards, etc. which you can customize as per your needs. Each section comes with four styles- light, dark, colored or transparent.
It has a creative slider with integrated animations, animated counters and progress bars to display your content in an effective manner. Crowdfund also comes with Google map integration and a rich collection of prepared UI elements to add up to the visual appeal of your website.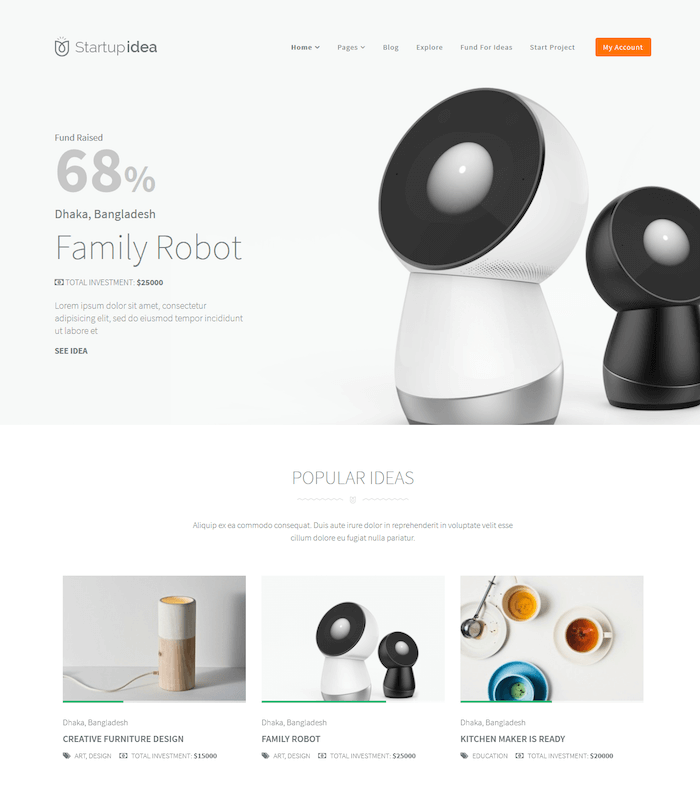 Ahope
Ahope WordPress theme is best suited for NGOs, NPOs, and other social organizations. The theme has a powerful page builder that can help you do anything and everything you need for building a crowdfunding website in a simple manner.
It has great theme options that help you to edit things even without any prior knowledge of coding. It comes with multiple blog layouts, gallery layouts, contact layouts, cause page layouts, etc. with completely customizable pages and over 300 choices of colors, fonts and backgrounds!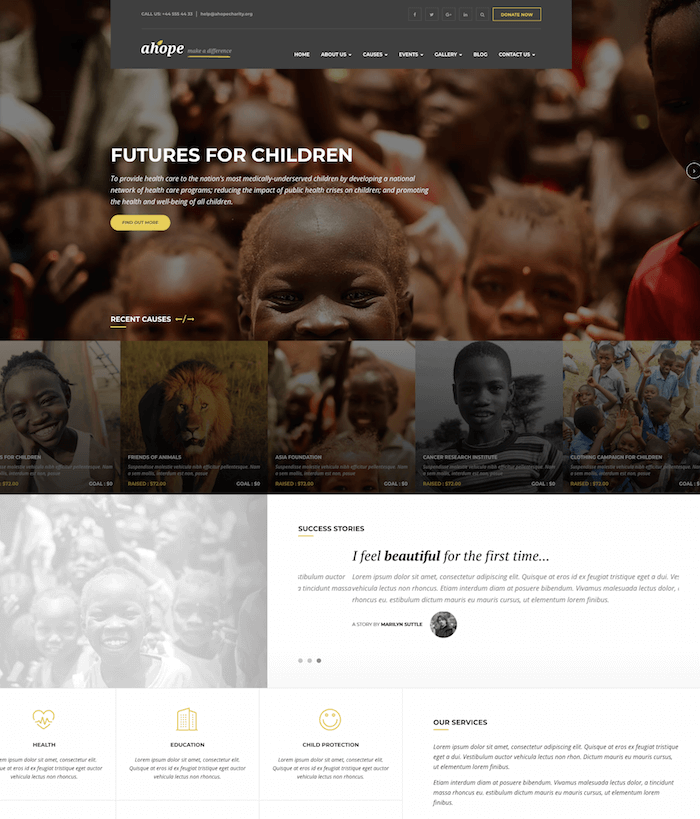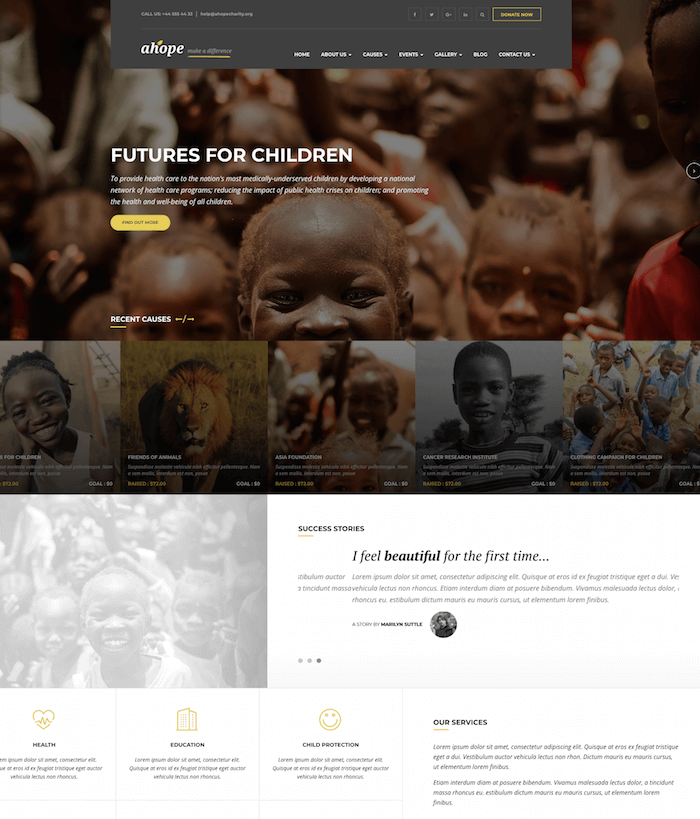 Avada
This highly functional theme is another one that is great for crowdfunding and charities. It has a clean and modern design with two homepage layouts, landing pages, gallery pages, etc.
It is HTML and WP convertible in nature and has an amazing collection of fonts, colors, backgrounds, etc. to choose from.
The theme also has a provision of donation with multiple options to pay. Volunteer forms are also present for the ones who want to join your organization well-organized layers make the theme quite easy to use.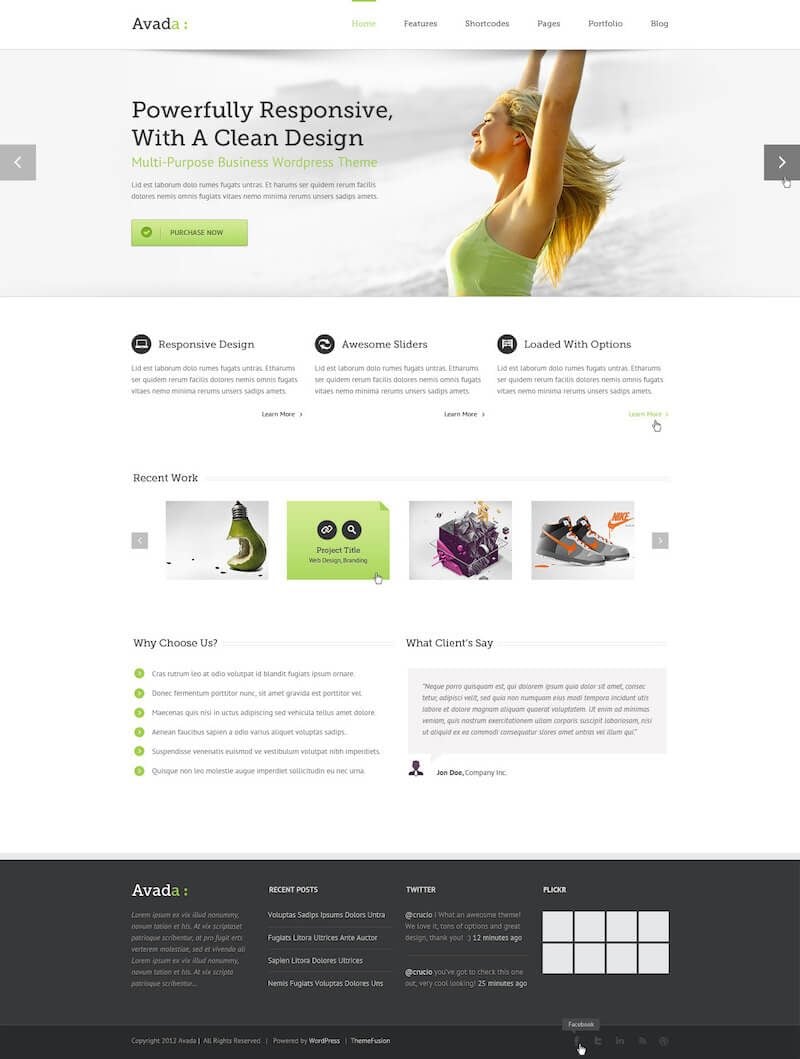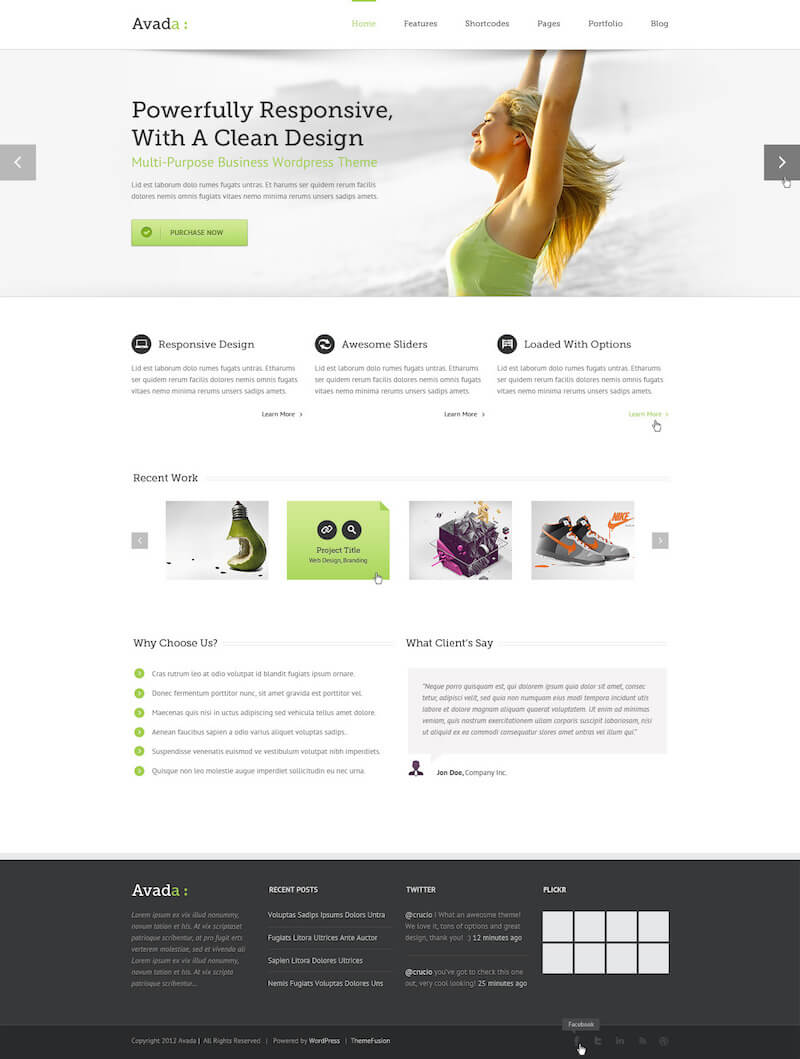 Zirto
Zirto is a multipurpose theme that comes with a fully responsive layout and is a high resolution, multipurpose theme that is 100% scalable on any device.
The theme comes with a 'Theme' option where you can edit the overall theme options like colors, background, logos, etc.
It has advanced features like visual composer and slider revolution and with the one-click installer feature, setting up the theme has become easier than ever.
It is translation ready, and you can change it to any language. The theme presents very comprehensive options thus easing the customization process. A great pick, overall.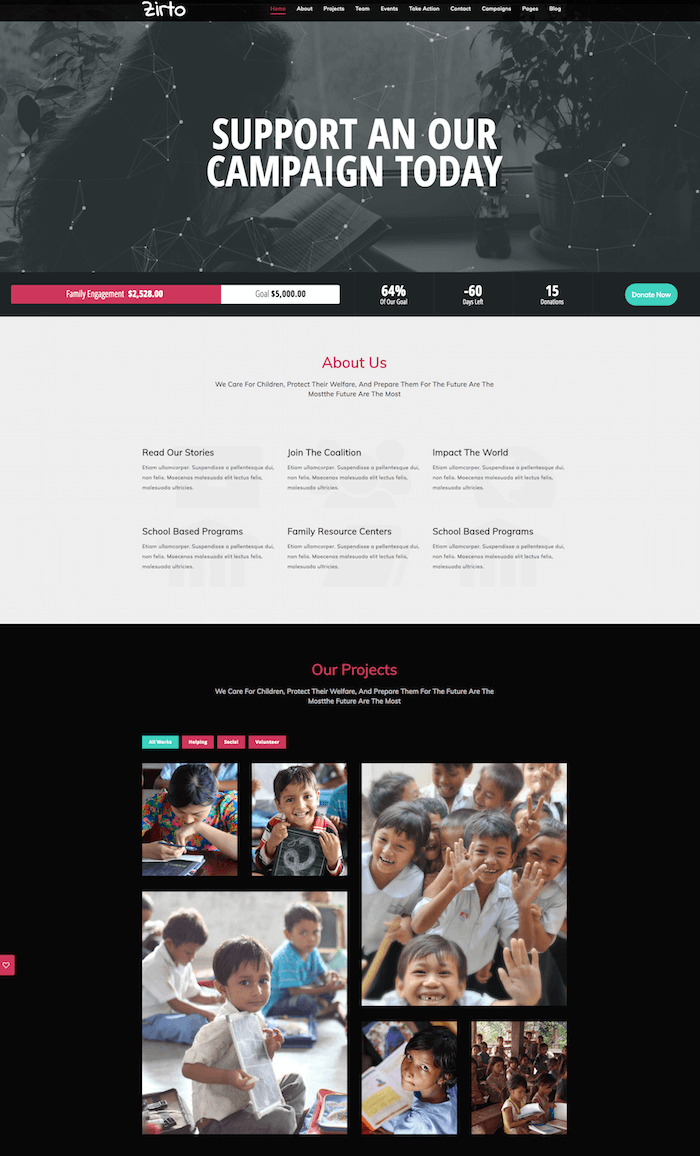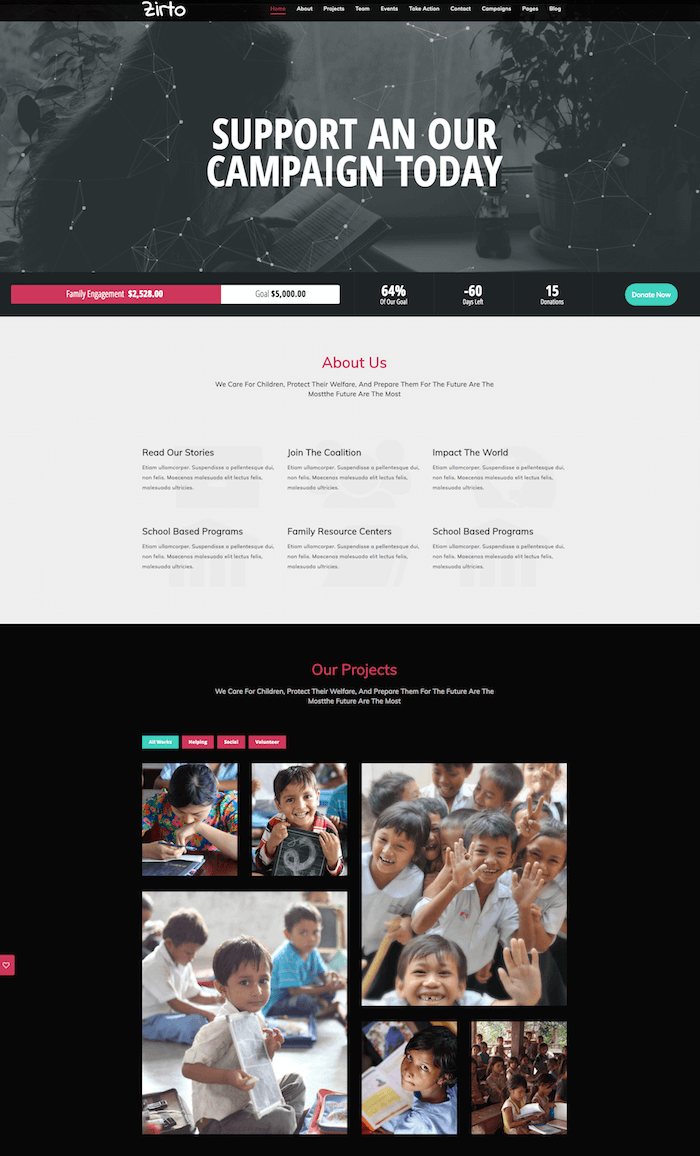 Generous
Another beautiful custom design created for charity and fundraising websites. These themes are created with care to make sure that it performs perfectly on any device.
The theme is fully responsive and retina ready so that teh mobile device users get the best experience when they visit your site.
The Generous theme is coded with HTML5, CSS3 code to make it a quick and SEO friendly design. As the theme is custom created for the charity-related websites, you have all teh features required built in the theme.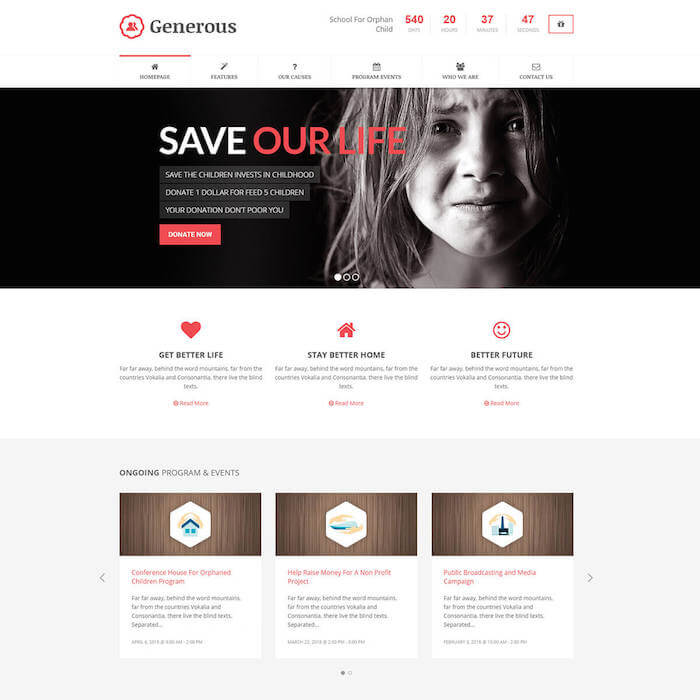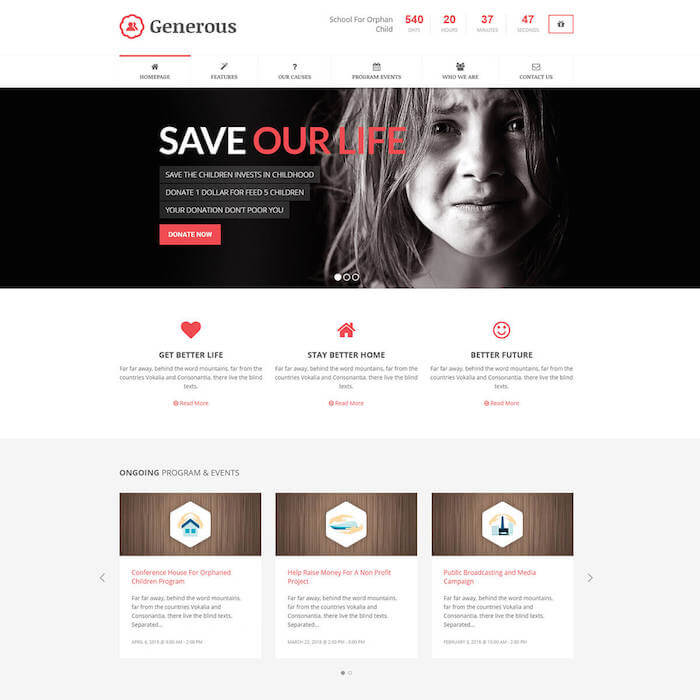 Resala
This charity and crowdfunding theme is fully responsive and well documented. It has six homepage options, four header options, four footer styles, and many interesting features.
The most distinguishing feature of this theme is the working contact form and donations & volunteering form, thus making it easy for visitors to donate or apply to your organization in case they wish to. Resala has a powerful theme builder which makes it easy to set it up.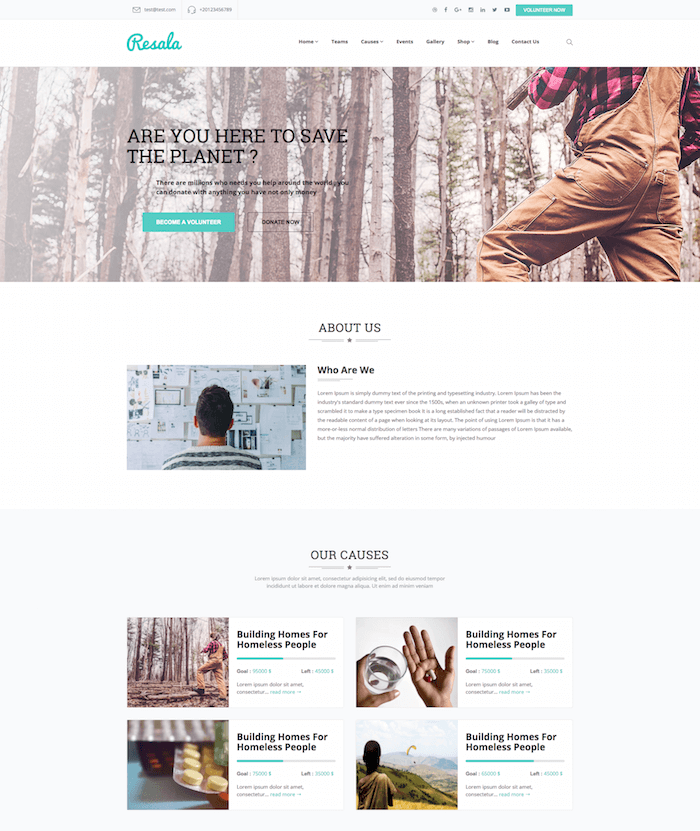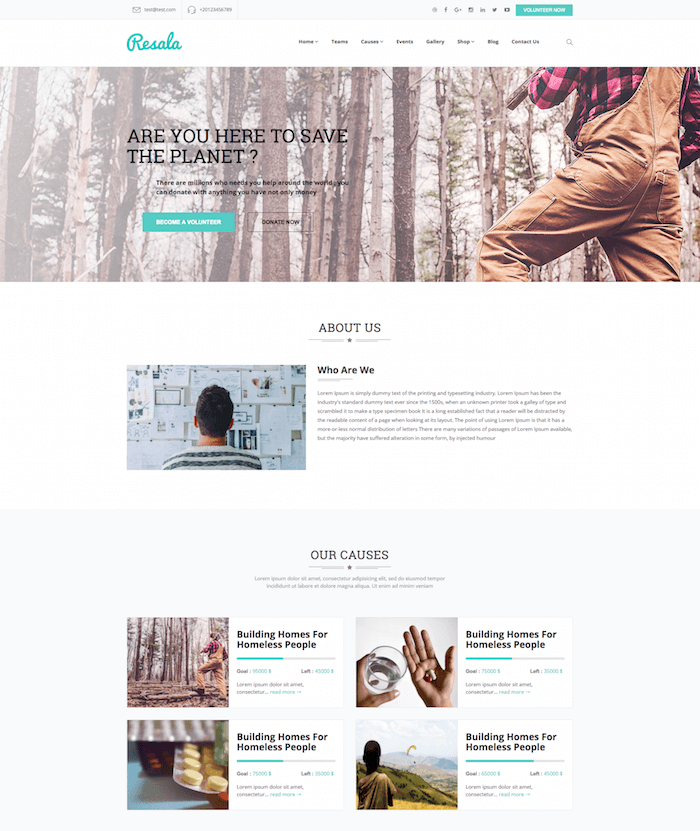 Fundraising
Fundraising is a highly responsive theme that comes retina ready and with SEO optimization. It has a powerful theme panel that lets you edit and customize your website according to your specific needs.
Being widget ready with video sliders and over 30 custom shortcodes, Fundraising will never let you go out of customization choices.
A donation plug-in is also included in the theme for the visitors to donate easily to charity. A unique feature that it boasts of is Google maps support along with advanced features such as page builder and visual composer, thus making it a perfect choice for a crowdfunding platform.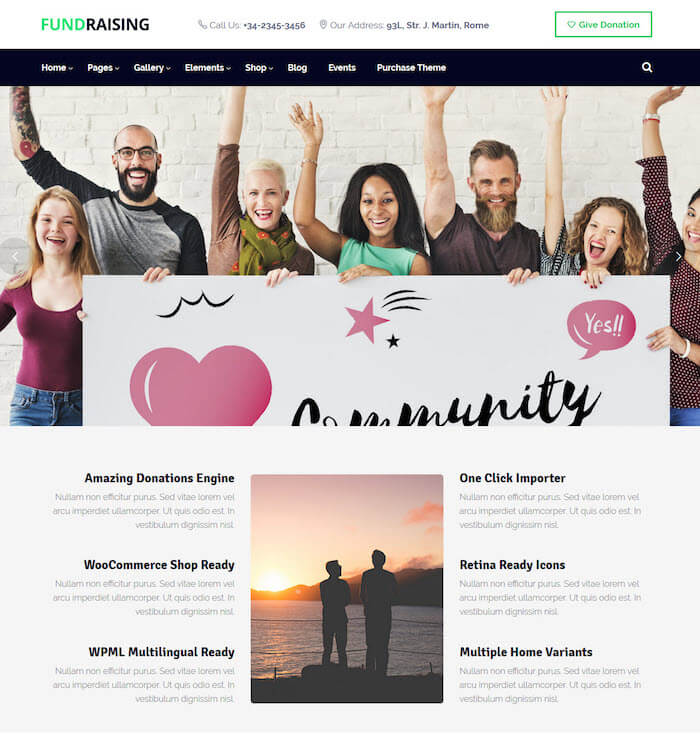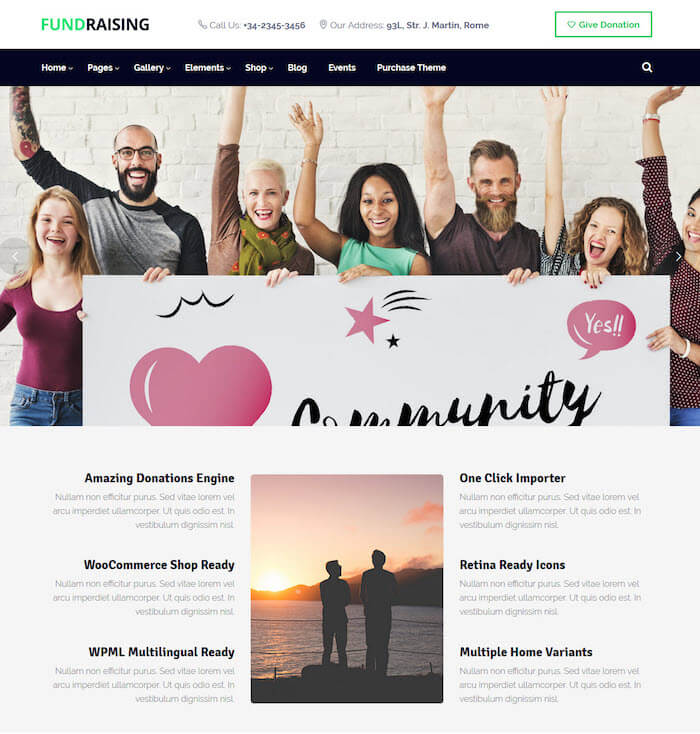 The Needs
This highly responsive template is designed for NGOs and other social organizations. The Needs has multiple templates like event detail template, team template, and product template, to name a few.
The theme comes with Bootstrap compatibility,  cross-browser compatibility and also includes a Donation template to ease out the process of donation.
The Needs has almost all the features that any social organization will need for a social cause or a charity platform.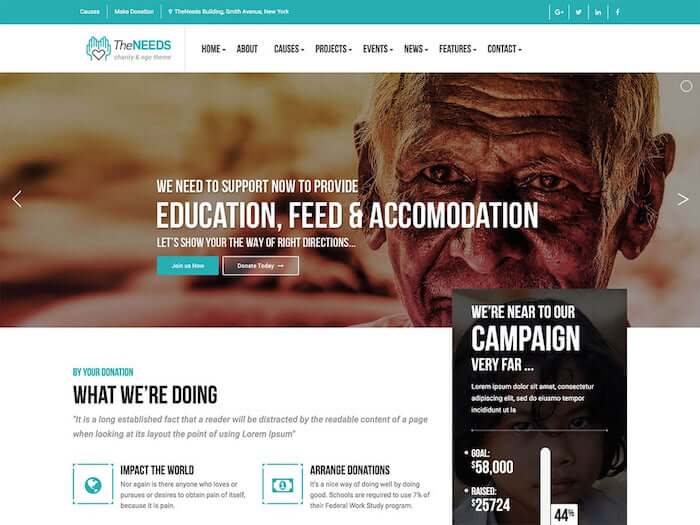 GreenForest (HTML5 Template)
GreenForest is well documented and has multiple layouts. This highly responsive HTML and SEO optimized theme are specifically designed for Eco-friendly organizations.
The theme has 4+ columns to perfectly organize your website and comes with Bootstrap compatibility.
It is user-friendly and works well on both small and large screens. By customizing the theme in your way, you will be able to carry out the crowdfunding or charity process pretty well.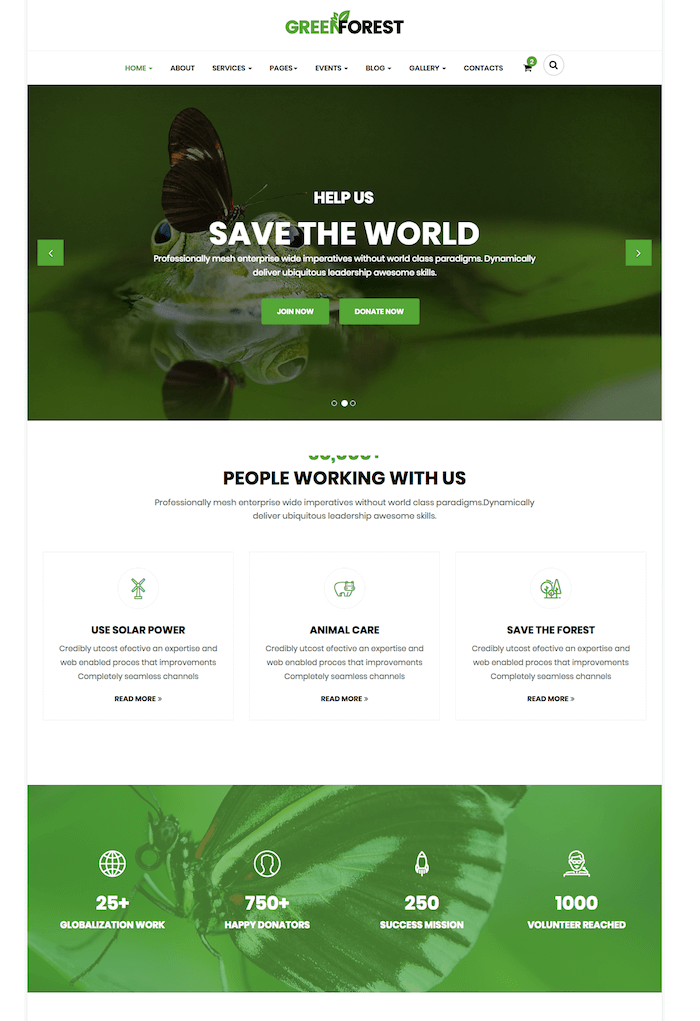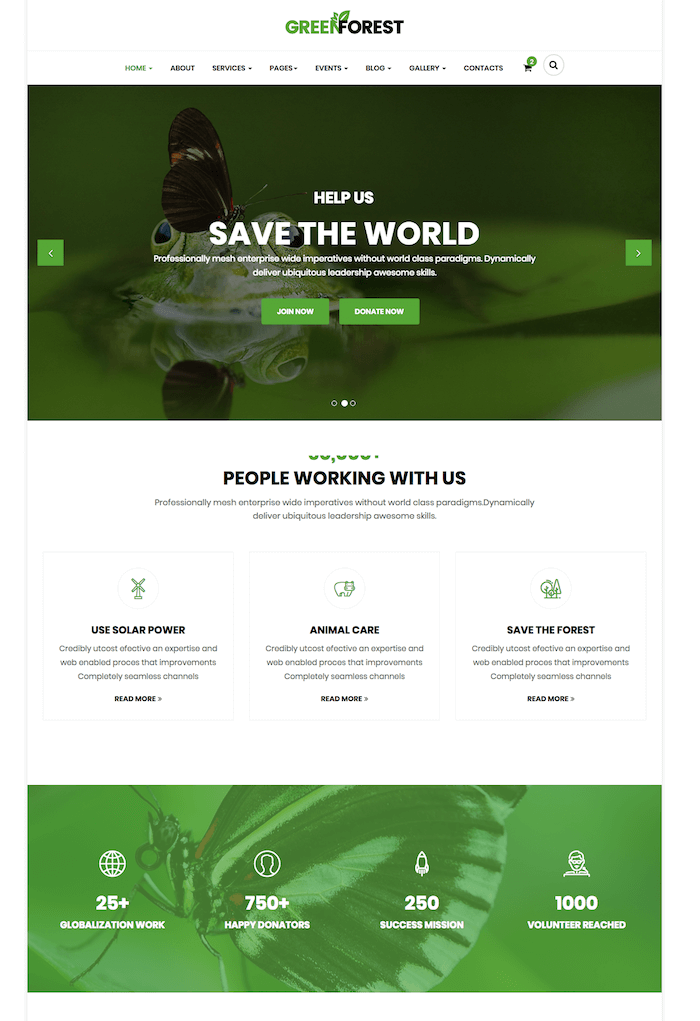 Activism
ACTIVISM theme is designed for social movements, political parties, and crowdfunding websites. The Theme customizer lets you customize your website, and the amazing features will provide you ample opportunities for showcasing your creativity.
It is retina ready, and retina optimized theme and has a lot of widgets and shortcodes. The custom shortcodes are easy to use and install thereby making the theme highly user-friendly.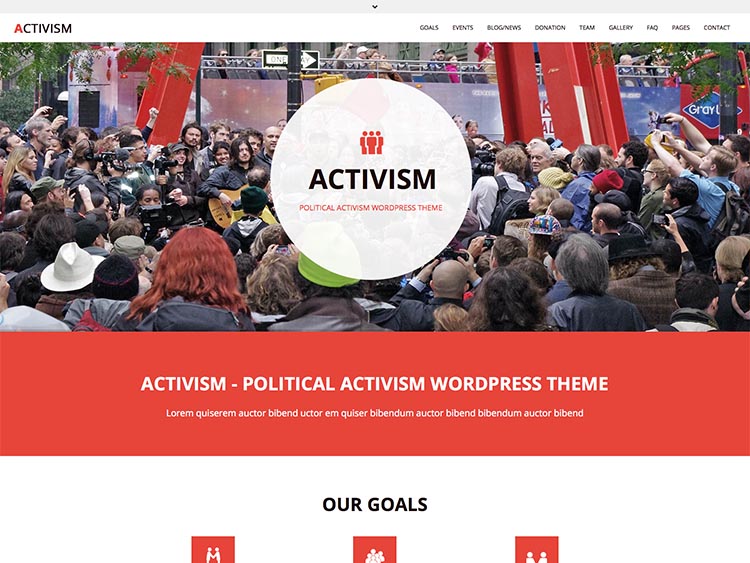 Homeless Child (HTML Template)
This 100% responsive theme is has been designed exclusively for charitable purposes and can work on all devices like Android, iOS, and tablet, etc. A total of 31 pages including the homestyle page, blog style, event style, and other such pages are available for the user.
Premium features like Bootstrap compatibility, revolution slider, digital contact form, etc. are available to make its use hassle free. For a sober yet highly functional website, Homeless Child can be a good choice.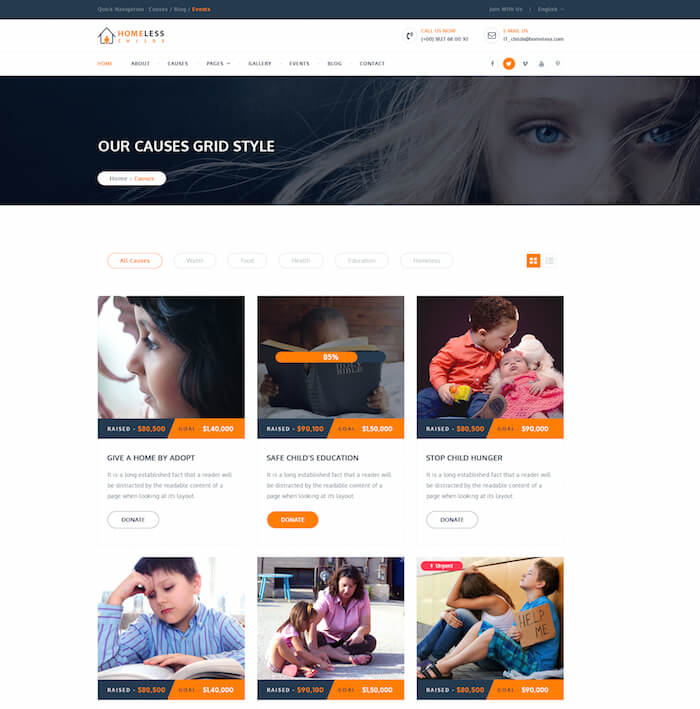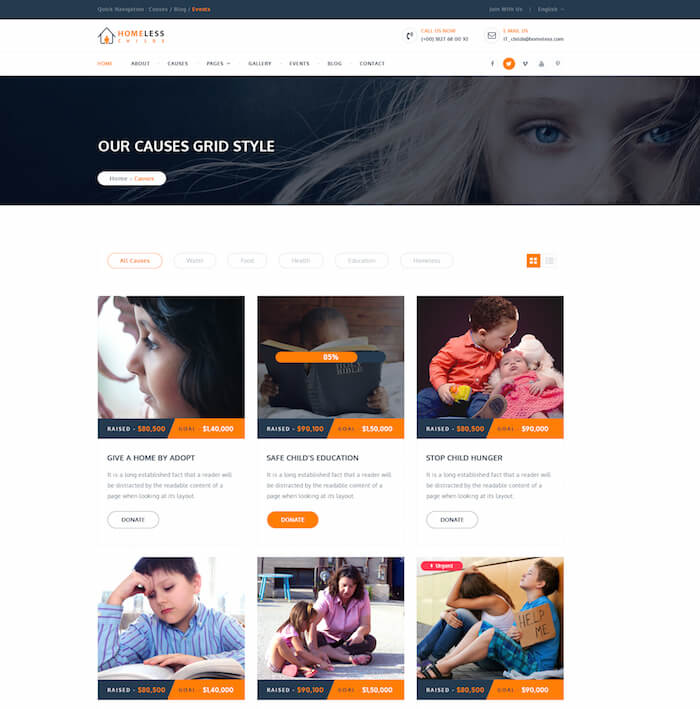 Zin
A theme with a highly responsive design, Zin is highly compatible with Bootstrap and also with all the famous browsers like Firefox, Chrome, and Opera.
It is widget ready and has plug-ins for slider revolution for header and footer. There are 4+ columns in the theme to organize it properly, and it uses the latest software versions to optimize your performance.
Further, the theme comes in high-resolution mode with great documentation which makes it a great pick.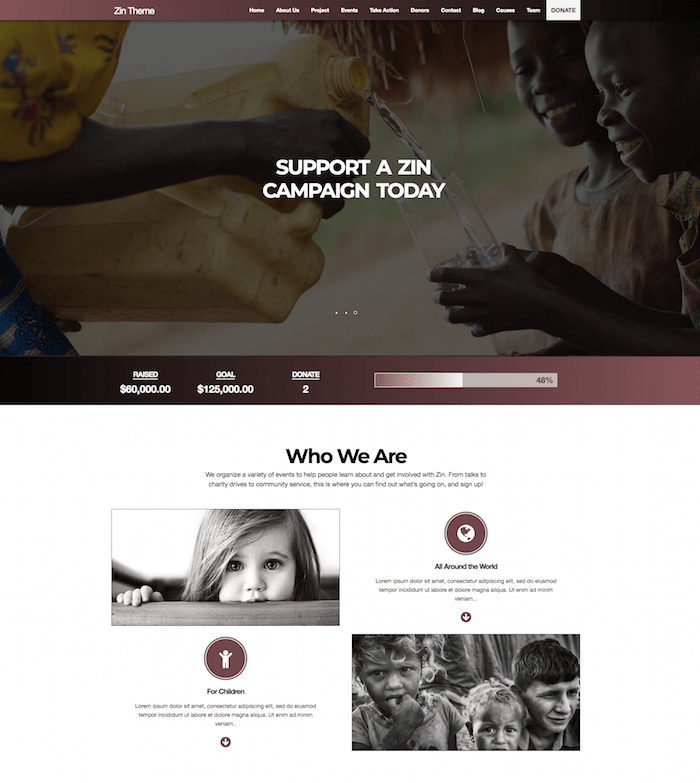 Divan
This modern template focuses on charity, crowdfunding, donation, and fundraising, among others. Divan has been created with bootstrap 3 and has over 11 layout pages that are easy to customize.
It has a digital Working contact form and MailChimp subscription form. An important feature is the Instagram and Twitter custom widgets that make sharing on these social networking platforms very easy.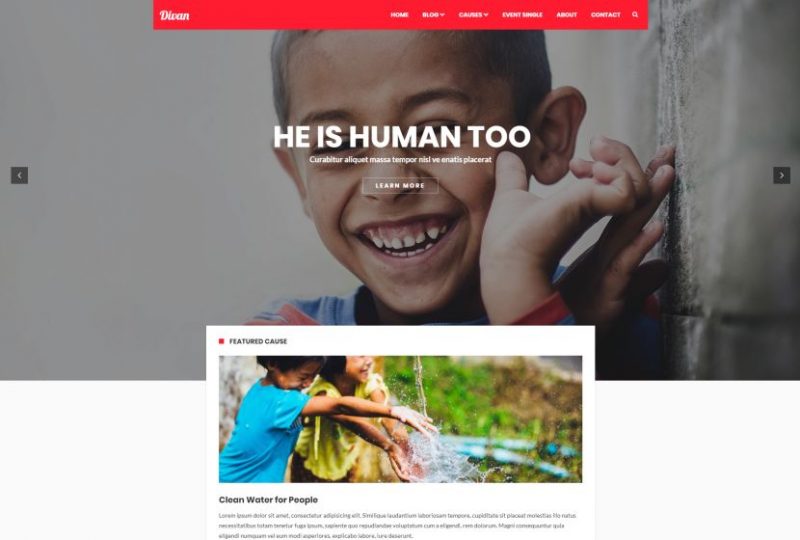 Demo Theme Download Theme
Kulebe
Kulebe is a retina display responsive crowdfunding and charity theme that can be easily used by even an inexperienced person.
It has a modern design and beautiful social icons including hundreds of HD icons that are available for the ease of users.
The theme offers amazing scroll effects and the unique parallax background feature. Easily customizable, it is well documented and organized owing to the 4+ columns present in it. Also compatible with most of the modern browsers.
GoRising
The GoRising WordPress theme is especially useful for charitable, non-profit and fundraising websites. This theme has quite a responsive design leading to your website looking pretty good on all types of devices.
With it's easy to use page builder, even a layman will be able to create beautiful pages for their website. With support for WooCommerce, you can easily activate the product portal section of your website. Recommended!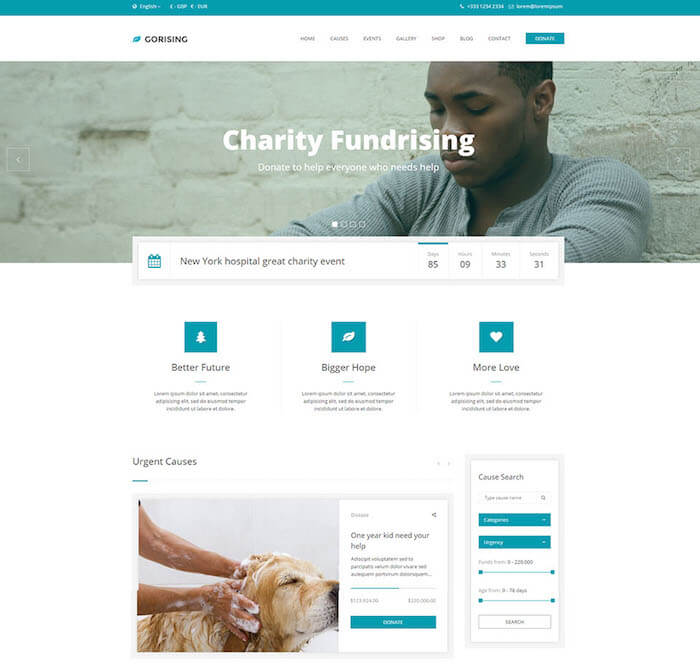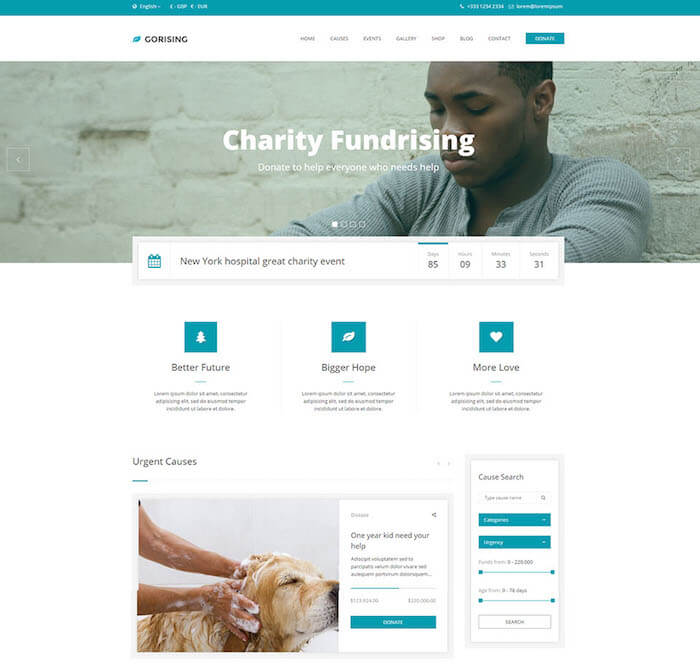 Funding Press
This theme focuses entirely on crowdfunding and charity. Unlike the usual backend WordPress themes, this theme has the provision of front-end forms that are neatly designed for users.
The theme is customizable to a person's liking and is powered by Visual Composer which is the best page builder in the market.
The theme has a responsive design, multiple color themes and fonts and a variety of backgrounds to choose from.  Further, the theme makes payments or donations quite easy through payment systems like WePay, PayPal, etc.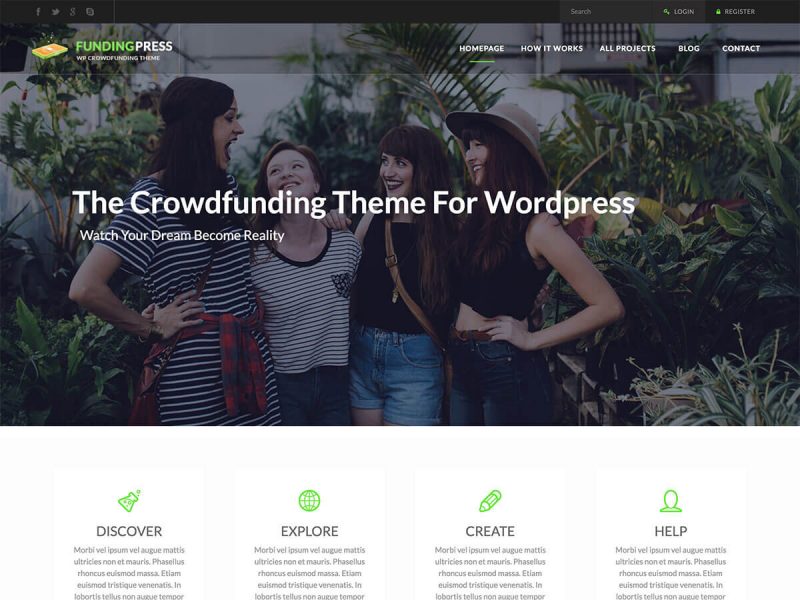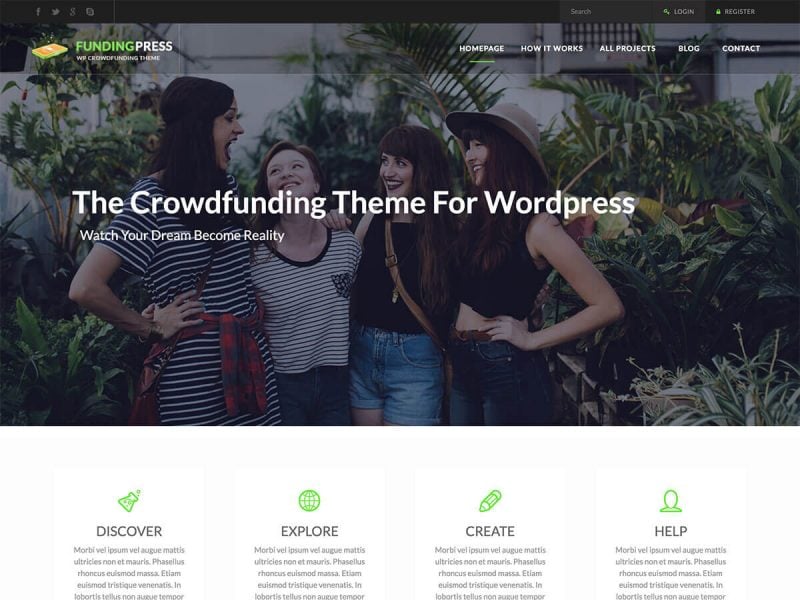 ChCharity
Yes, you read the name right! ChCHARITY has been designed by keeping NGOs, NPOs, and other charitable institutions in mind. The theme has Bootstrap compatibility thereby making the theme fully fluid responsive on any device.
It is a clean and modern theme that works well on all major web browsers like Chrome, Opera, etc. We especially like the two amazing homepage variations and many features like colors, fonts backgrounds, etc. that allow you to customize your website just the way you like.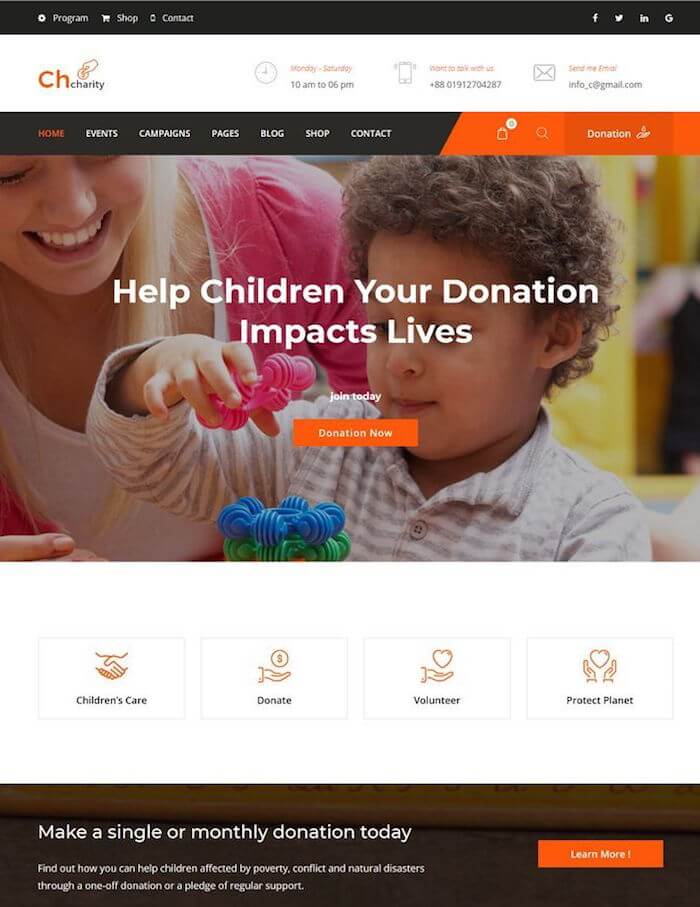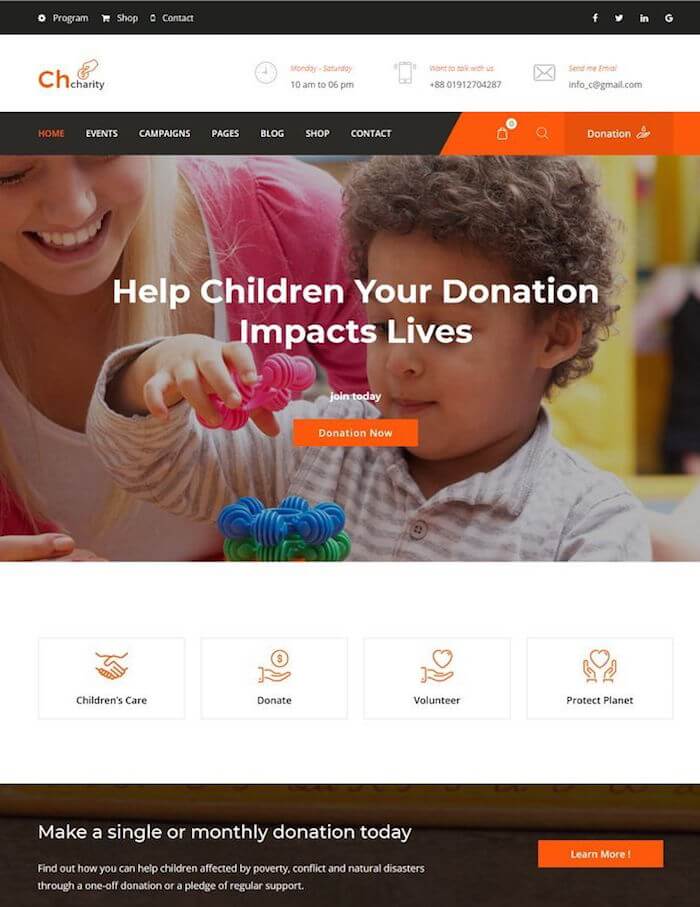 Charity
True to its name, this SEO optimized theme is well suited for charity purposes and has features like blog listing, shopping cart, shop details, checkout, check out reviews, billing, etc. making it easy to use.
Charity works well on all kind of devices and all modern browsers and is layered with around 4+ columns that give it a clean and minimalist look. On the whole, Charity is a great pick.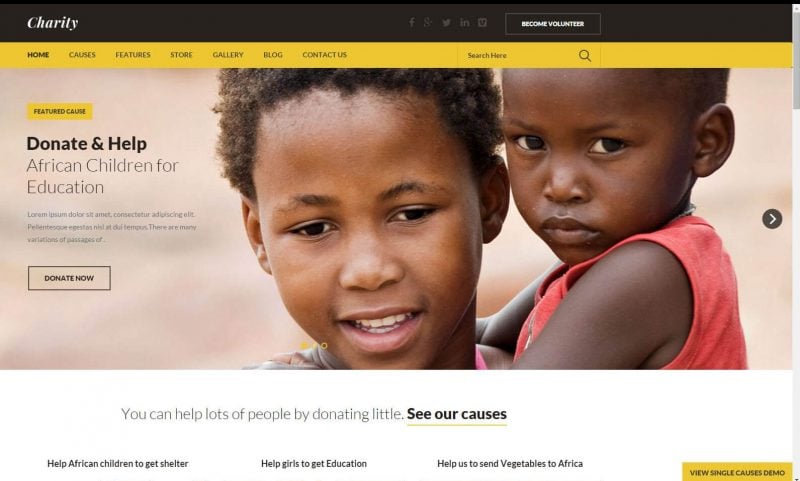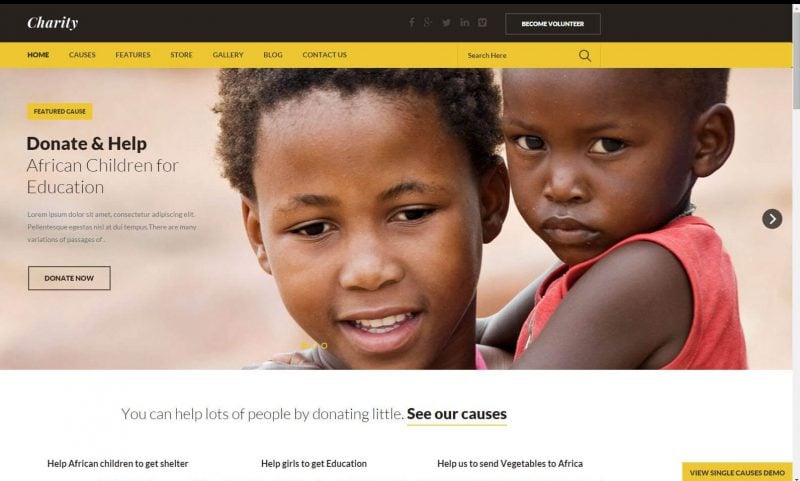 Born To Give
This theme has more features than any other average crowdfunding website thereby making it one of the best among its peers.
Born to give offers numerous features such as a full-width event calendar, fully responsive design, well documentation, SEO optimization, and Bootstrap compatibility, among others.
Born To Give theme is widget ready and has multiple layers to make the page look modern and highlight your content to your audience.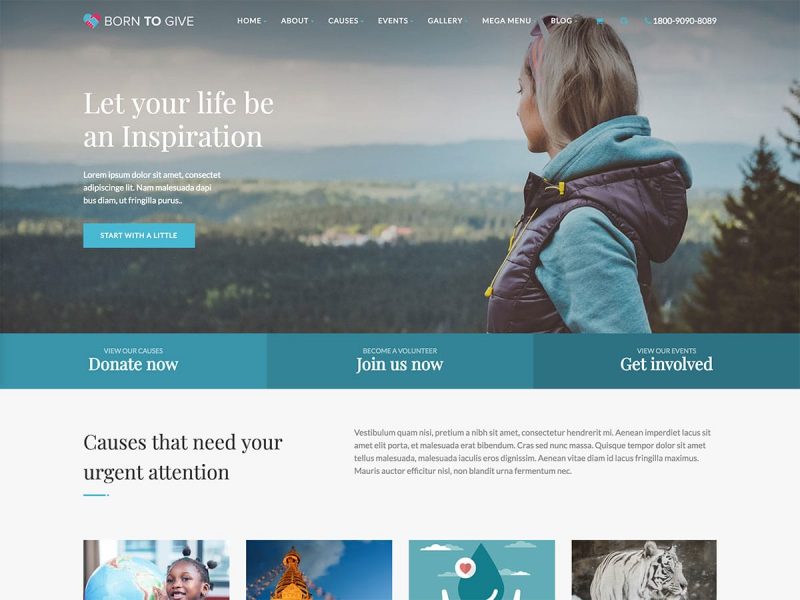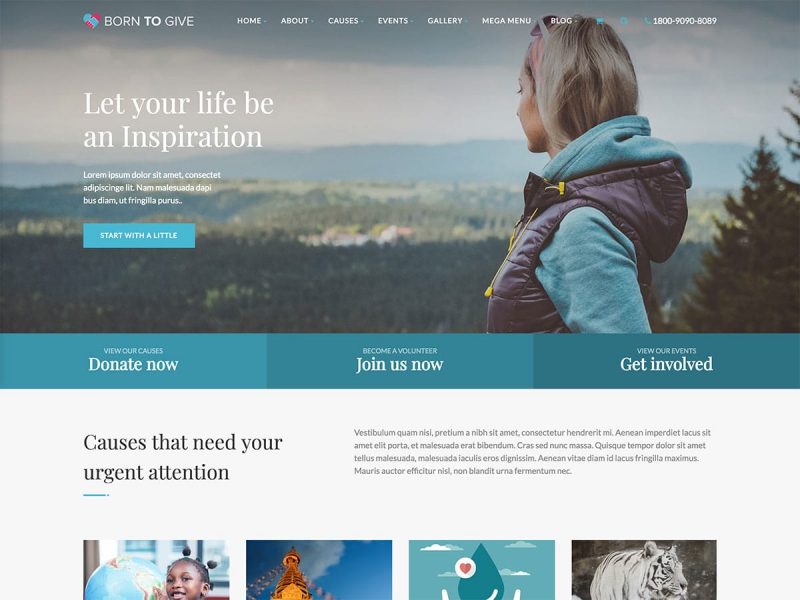 Unity
Unity theme has been designed on the WPO framework and Bootstrap 3.0 and lets the user start with their crowdfunding website within minutes.
Its key features include a revolutionary slider that provides options like video embedding, a Visual Composer to boost its performance, and a great admin area for the user.
Unity is fully responsive and SEO optimized and can be edited and customized in whatever way the user likes it.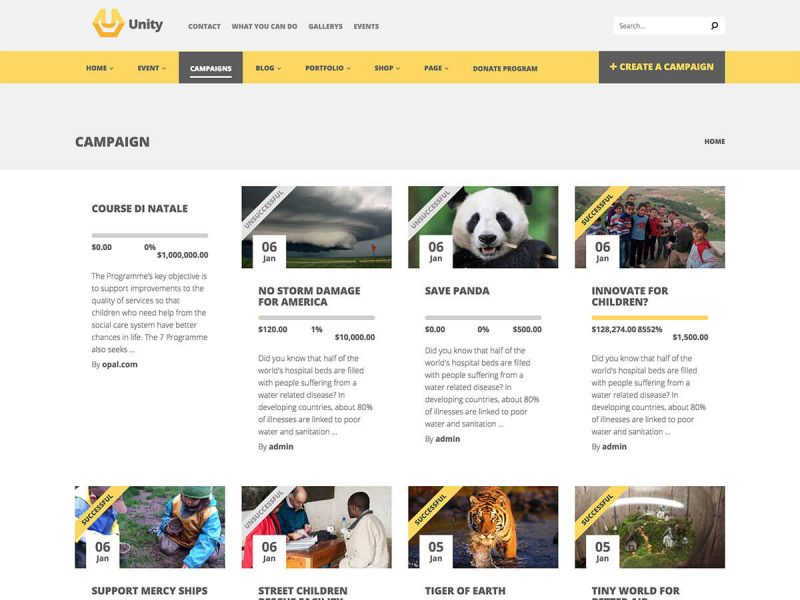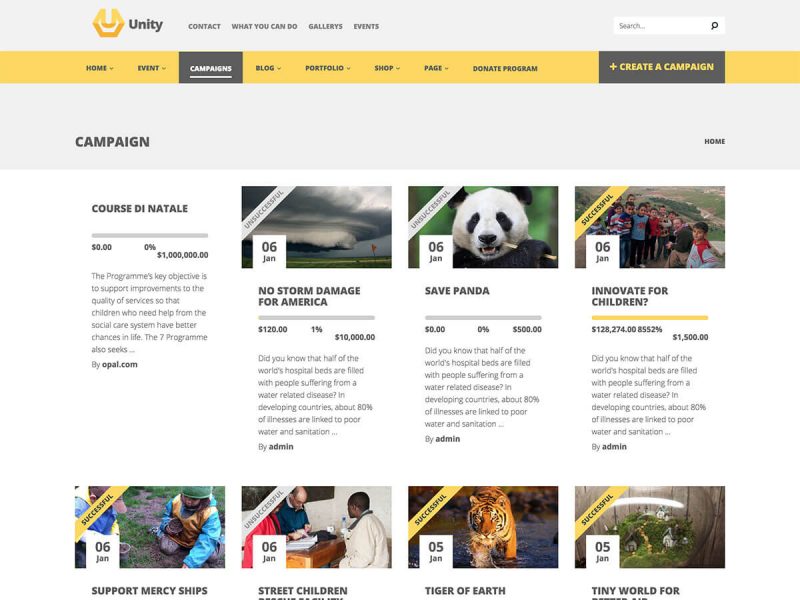 Goodwork
As the name suggests, this crowdfunding theme is made for the websites involved in doing good work like charity and donations. Multiple campaigns can be put up using GoodWork, and you can customize each of them in any way you like.
The theme is elegant, clean and modern that comes with features like Visual Composer and drop page builder, Revolutionary slide, etc. with no extra cost involved. A great choice, overall!