Making a website attractive to your clients is as much important as every other job to be done.
Listed below are the names of various creative themes and their details which will help you to create your websites or create portfolios for other clients. All these portfolio templates come with various design functionalities and purposes.
If you are a freelancer and offering any kind of service; you must create a professional looking portfolio design so that your potential clients trust you. It is a lot easier these days with theWordPress or any PSD template to create a great looking design quickly.
We have another collection of some stunning creative portfolio templates here. You will find some amazing modern designs in that post as well, select the one that fulfills your requirements and gets started.
We have tried to collect the best designs here and all these portfolio templates come with various design functionalities and purposes.
Best Portfolio Design Templates
CRISP – creative designer portfolio
CRISP is the best template for any personal or professional use. It supports HTML5 and CSS3. It has a fully responsive design.
It primarily comprises of two homepage designs and is retina ready packed with shortcodes, an efficiently functioning contact form with Portfolio pages.
The content can be easily edited as the layered PSD files are included for easy customization. The theme is affordably priced at $15.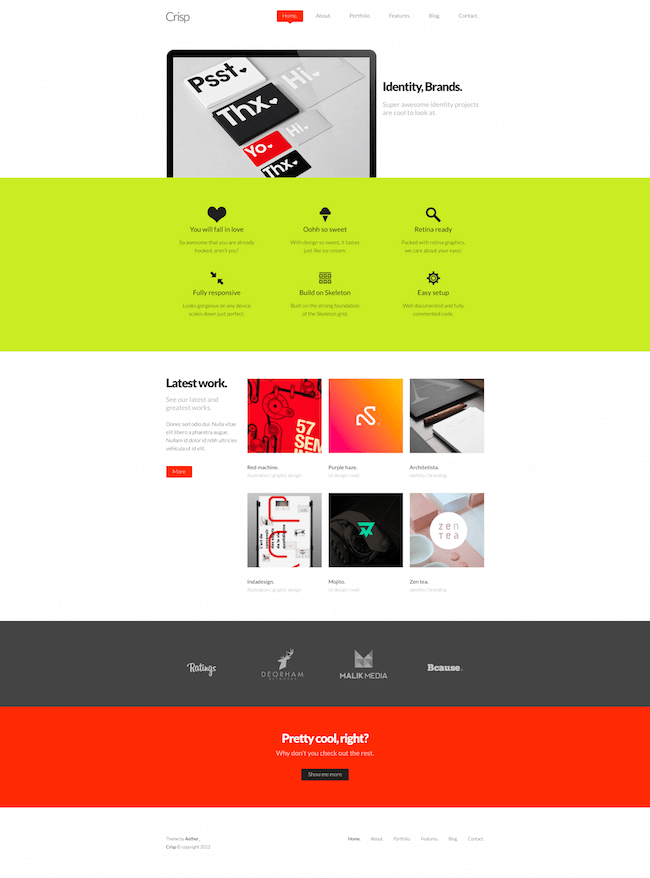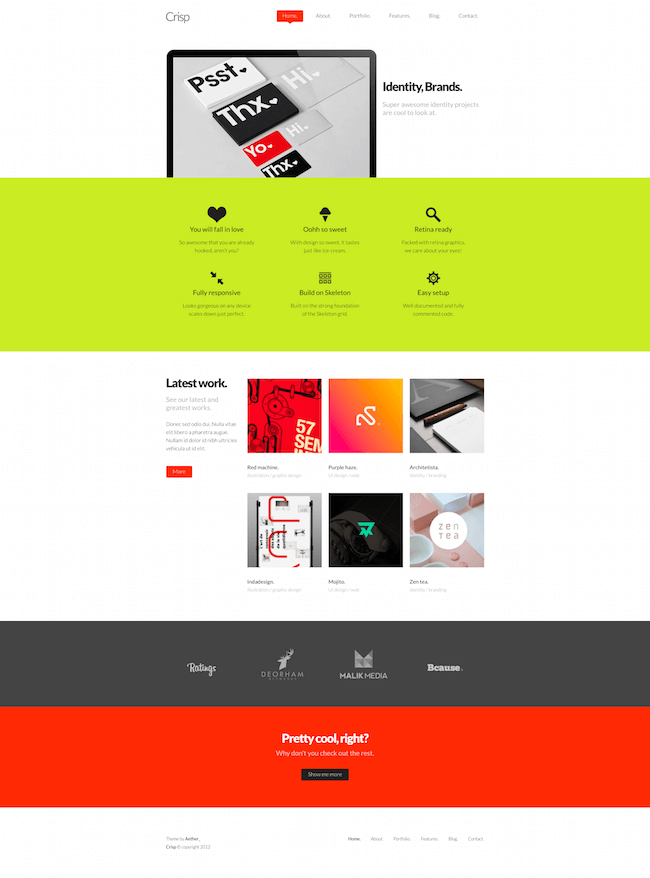 Demo TemplateDownload Template
Wythe
A great looking modern design with all the options that you will need to create a stunning portfolio site. This design offers you all the options and features to highlight teh important sections right on the homepage.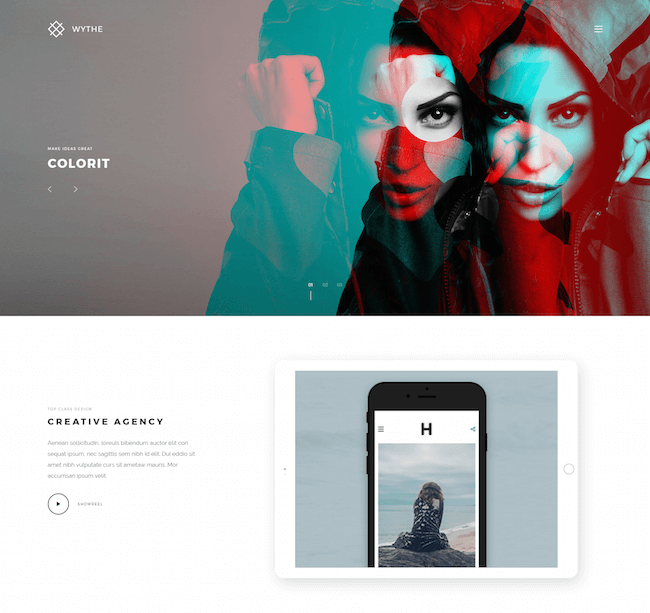 Demo TemplateDownload Template
Nous – Creative Portfolio Template
Nous is a minimal creative portfolio template with great looking modern grid style. This template is created by using HTML5 and CSS3 code which you can edit and enhance according to your requirement.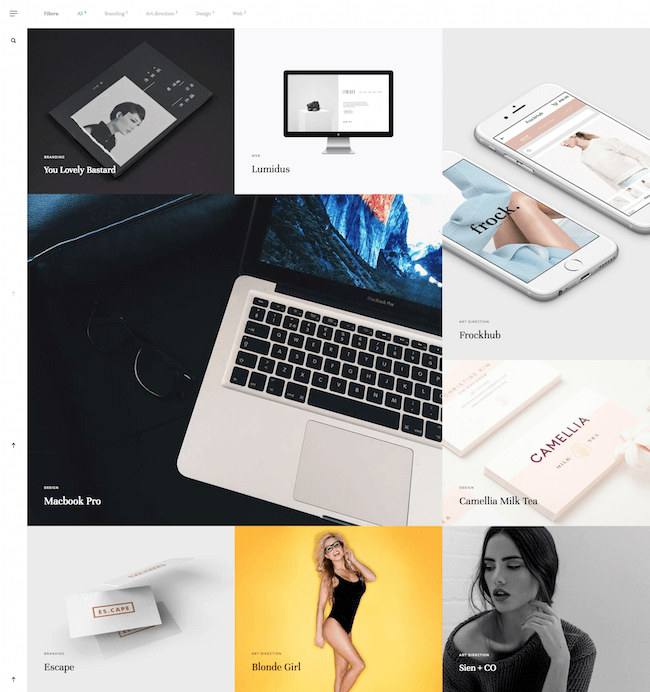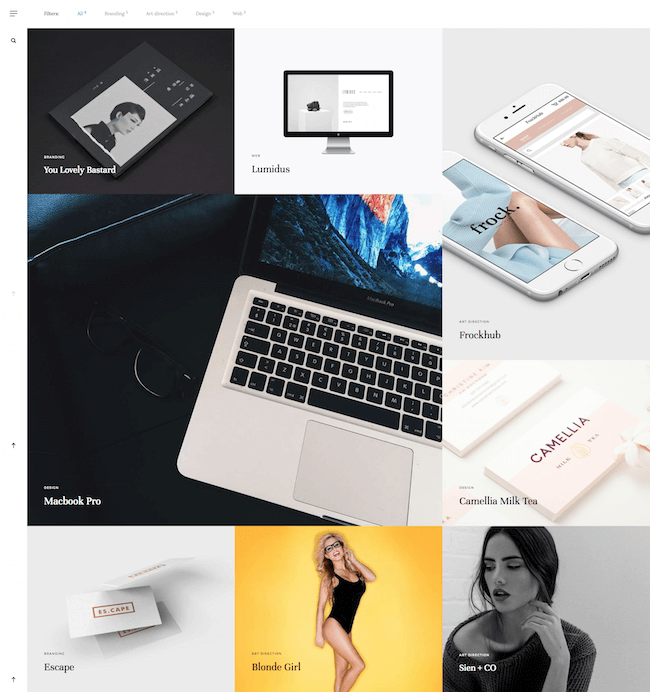 Demo TemplateDownload Template
EMOTION – creative design and responsive portfolio template
Emotion is a creative template with beautiful motion design. It also includes a sample layout which is easily customizable. It can be used as a simple landing page to showcase products. EMOTION has more than eight sample layouts.
It can be used for displaying video or picture slideshow in background easily layered. It has a clean simple and minimalist and fully responsive design and is mobile ready with AJAX subscription form.
The HTML and CSS files in this template are well documented and support Multi-Browser for easy viewing. The template is priced at $16.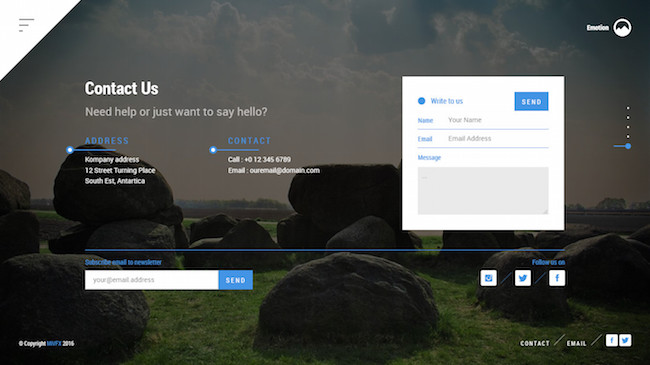 Demo TemplateDownload Template
Creative Designer Portfolio
Creative Designer Portfolio template has a customizable design which is very responsive and user-friendly. This Creative Design is a pixel-perfect single page with one PSD page and is digital product oriented. It is priced for $6.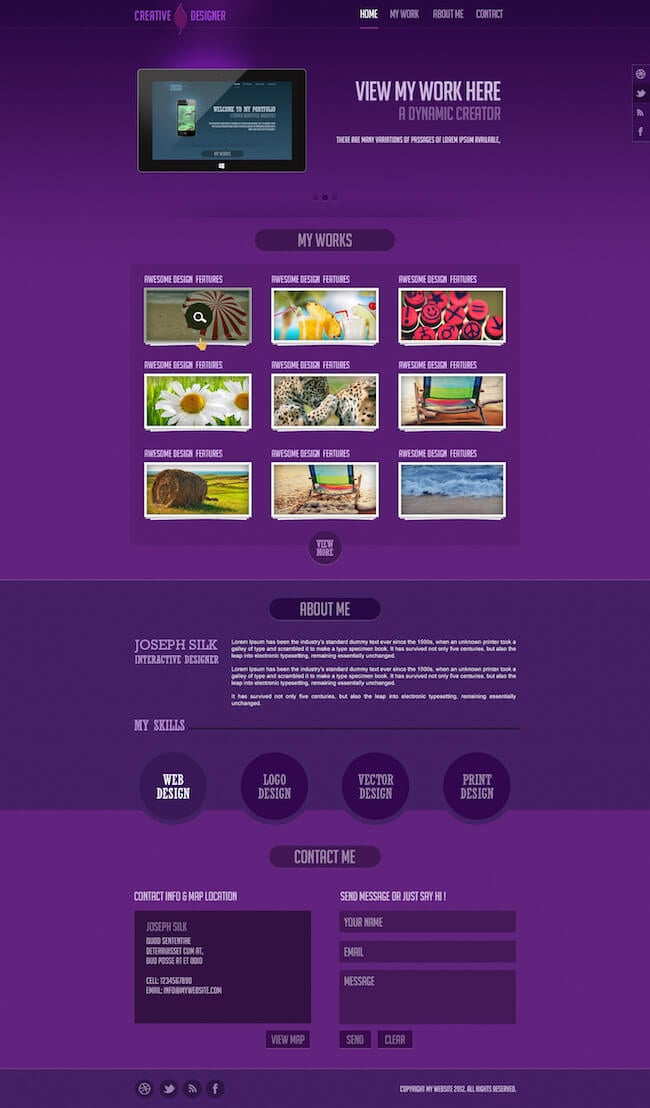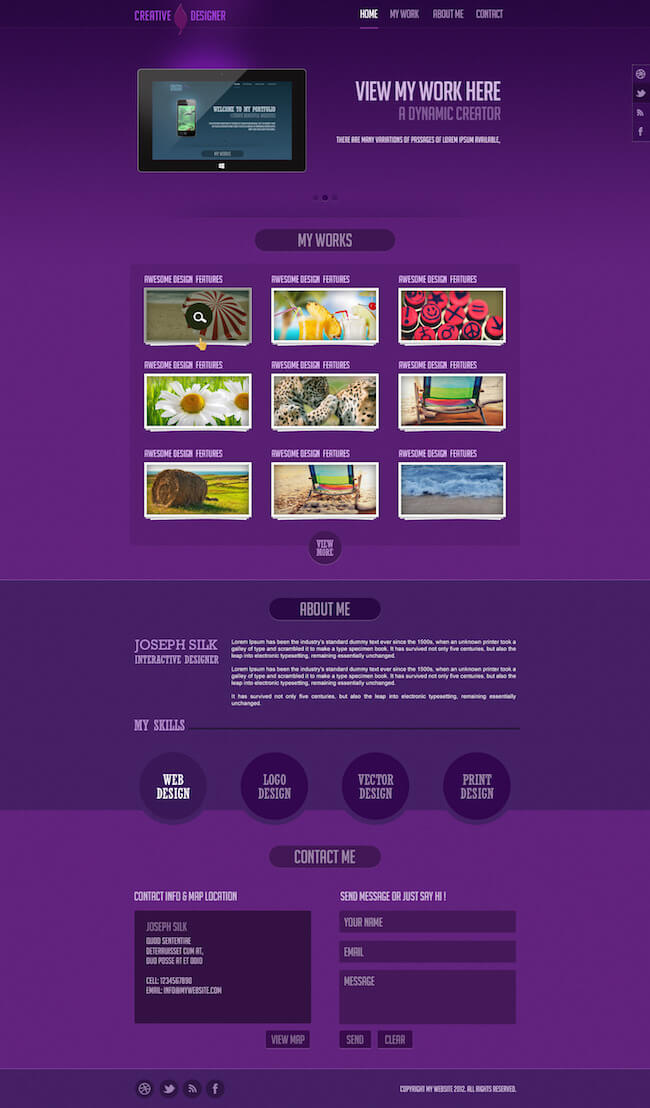 Demo TemplateDownload Template
CLEVER – Creative and Design Portfolio Template
Clever is a creative and modern PSD template suitable for photographers, freelancers, creative agencies, and studios. It is designed on Bootstrap.
It has a nine unique fully layered PSD files with layer styles. It consists of very well organized layers which make it easy to update.
It has blog pages which show active and hover states. The outline is based on Twitter Bootstrap foundation. The guides are included in PSD.
It has a fully responsive design structure and modern style with free fonts used. All icons are Google material iconic fonts with a parallax section. It is priced for $12.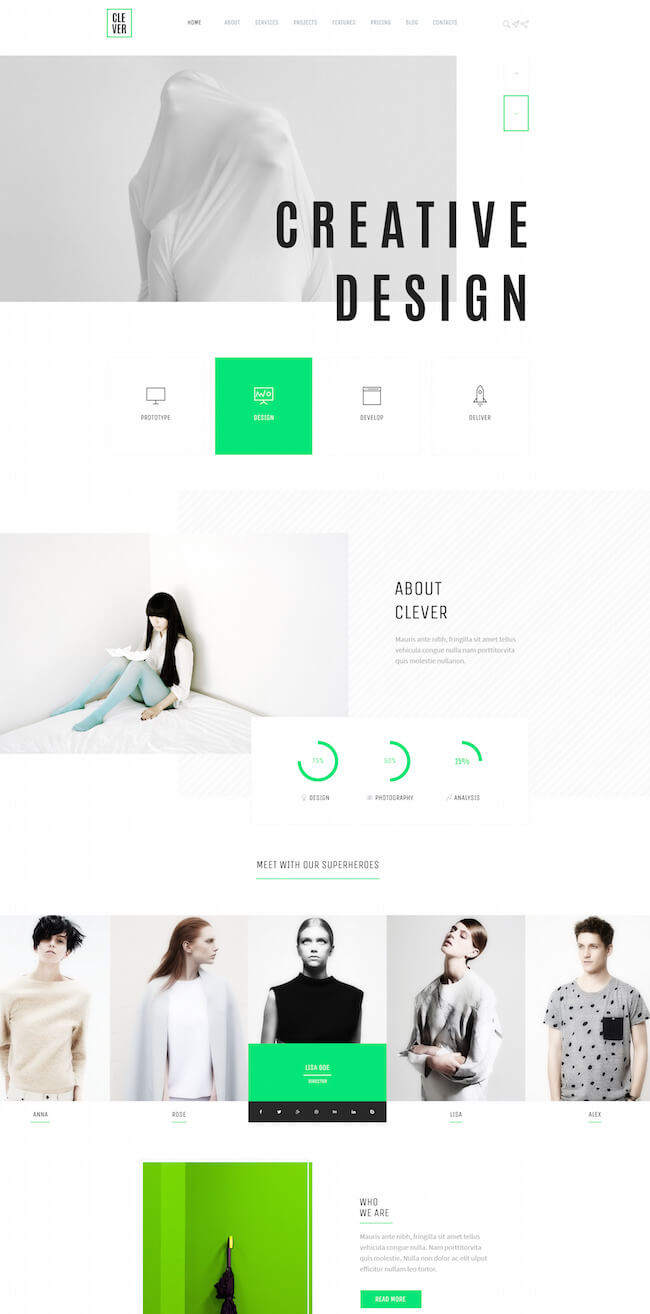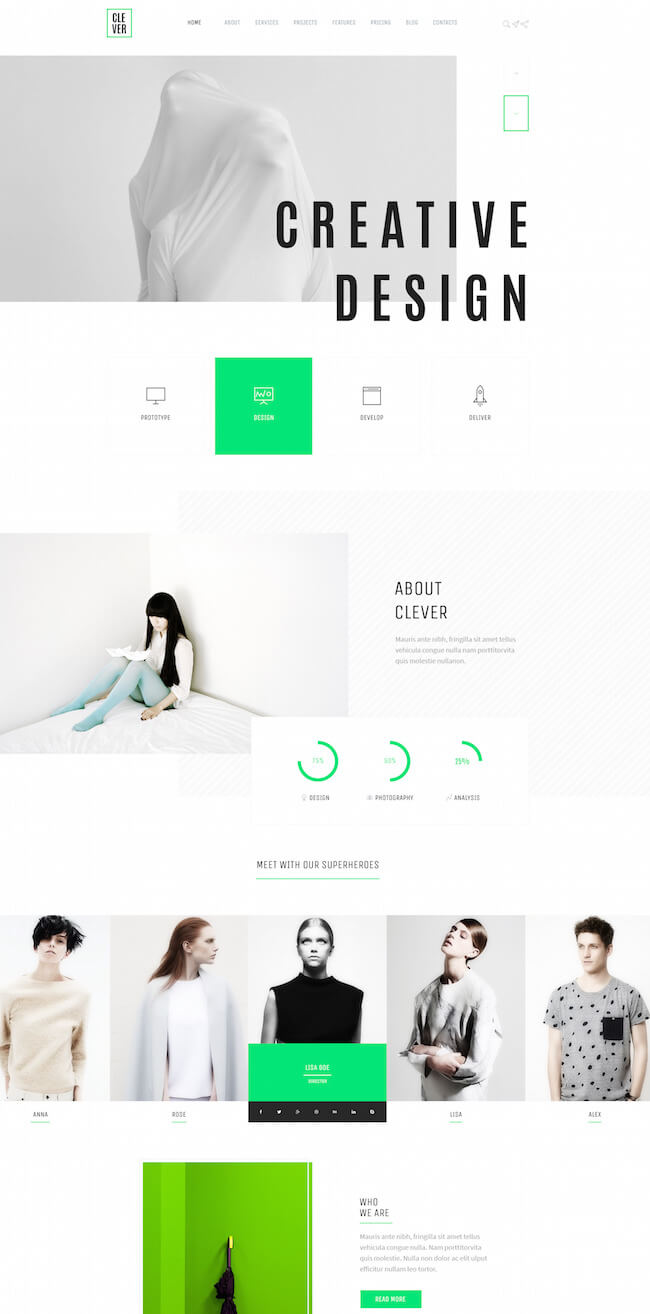 Demo TemplateDownload Template
Interior Design Creative Portfolio
Priced for $14, this creative portfolio is ideal for any creative firm, interior based company or any modern website. The package contains three PSD files and four tables.
XHTML coded pages. Basic fonts are used to provide maximum compatibility. The design is created with Photoshop CS2, and the logo is easily editable. The design contains an image slider. The help file is also included.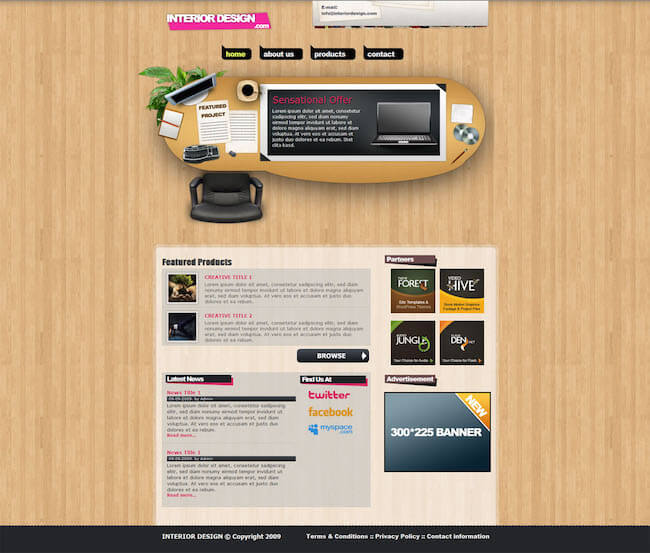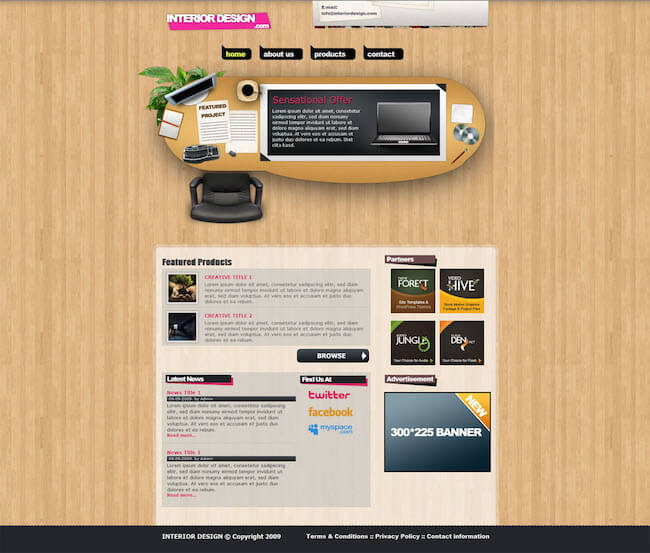 Demo TemplateDownload Template
SLICK FOLIO- Photographer or Web DesignerCreative Portfolio
Priced for $17, it is a sharp, 1-page portfolio HTML template, meant to highlight and showcase the works of a web designer and photographer. The portfolio images and descriptions are dynamically fetched from a folder of your choice.
Image reflections are automatically generated and adjusted. The portfolio template contains JavaScript Content Sliders used for portfolio items and light boxes for portfolio item details. It has a full PSD file, a well-documented help file for easy setup and customization.
That's not it; it also consists of Ajax Contact form (emails from content to any desired email address). It has XHTML and CSS with Table Less Fluid layout.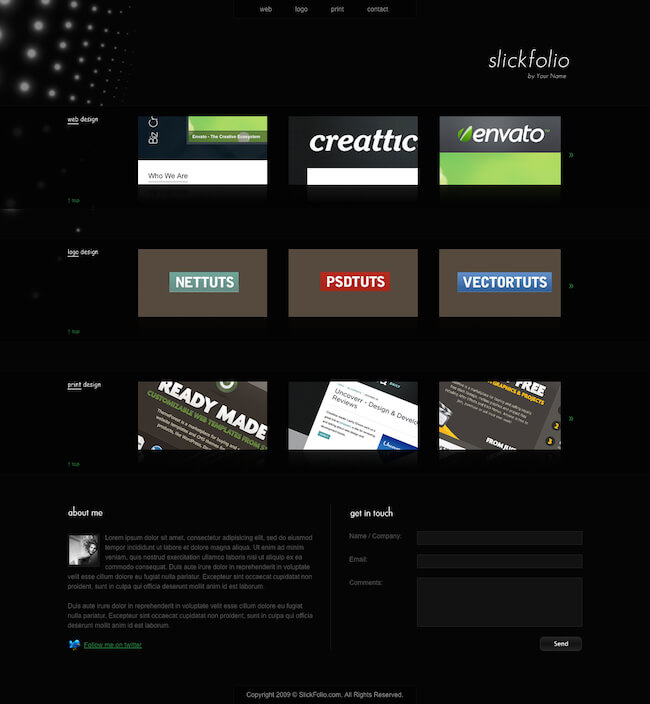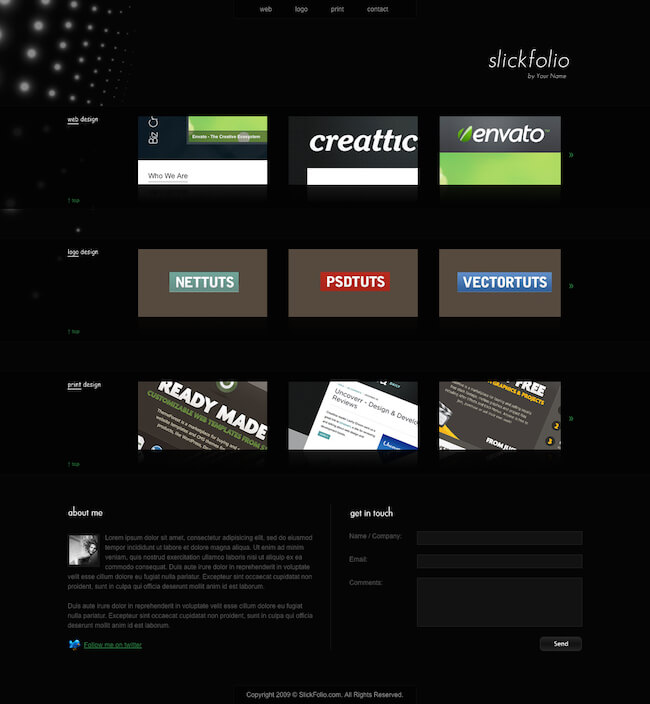 Demo TemplateDownload Template
Colors Design Studio
Priced for $12, it is a clean, simple and responsive HTML template. It is highly recommended for creative portfolio, design studio, business, corporate design, creative, full screen, responsive design, personal website or a clean website.
It is a full-screen design with fully commented HTML and CSS for easy customization and understanding. It supports all major browsers (IE 7/8/9, Firefox, Chrome, Opera, Safari) and has JQuery flashy effect with background music.
A gallery can consist of unlimited images. The JQuery form is validated. It is easily customizable. A ready vector logo can be easily integrated into WordPress.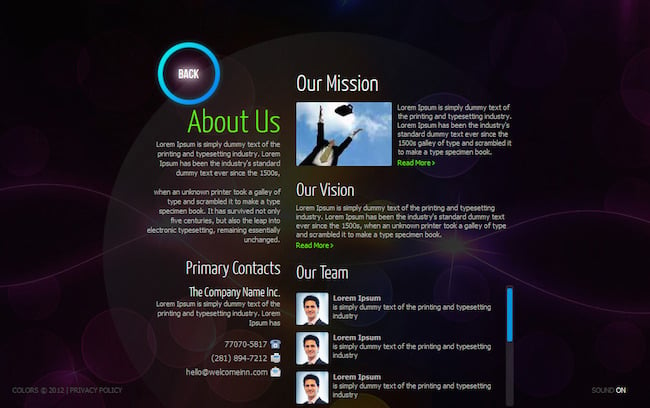 Demo TemplateDownload Template
One Genius- One-page Flat Portfolio PSDTemplate
It is a Single Page or One Page Flat creative portfolio design. Used for creative agencies or landing pages for about any product.
It includes two versions, the first with single colored background and the second with blurred images as a background.
It is Retina display ready with a clean and unique design and three fully layered Adobe Photoshop PSD files with resizable shapes for customization.
The template has well-organized layers with Bootstrap 1170 Grid System and consists image placeholders for integrating images. It is priced for $8.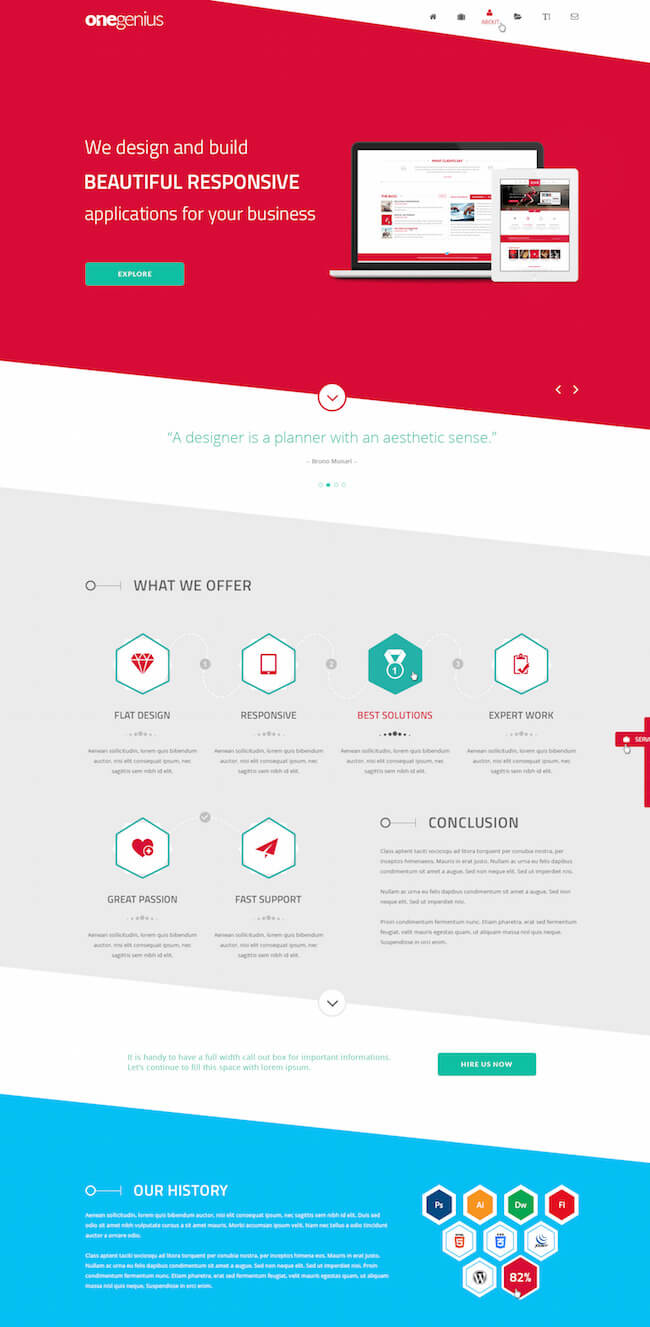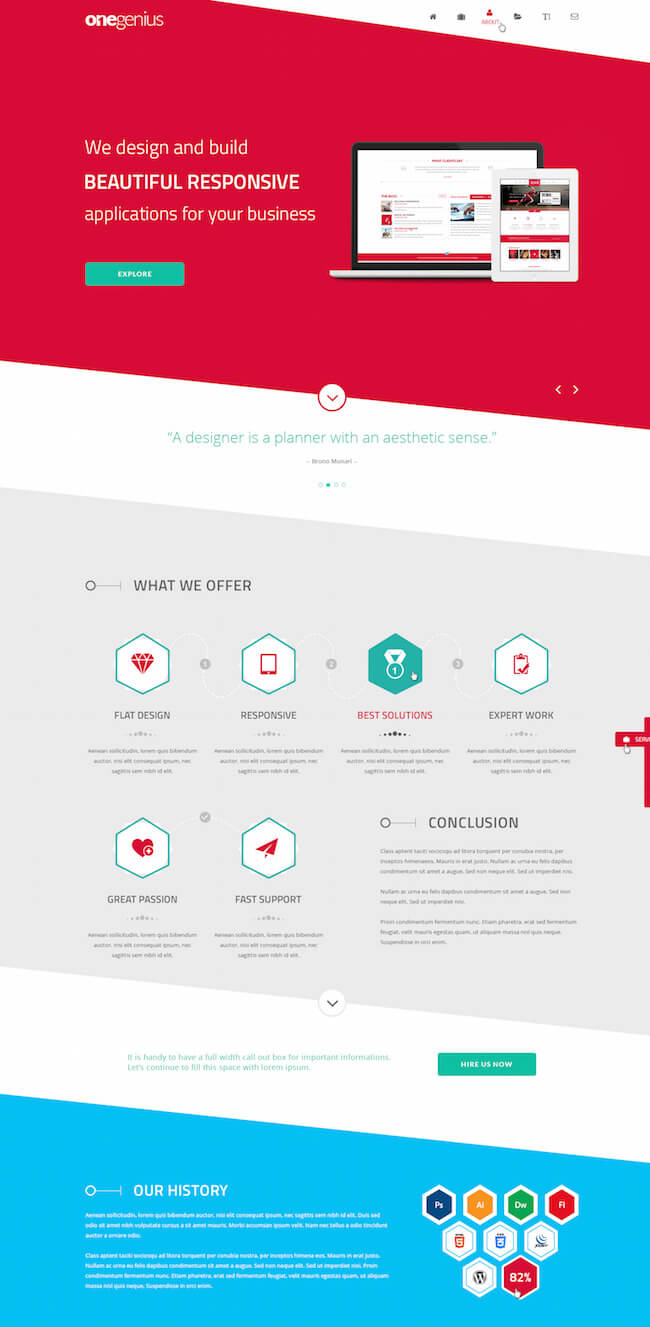 Demo TemplateDownload Template
InsidE – Creative Multipurpose Template
It creates clean simple and modern PSD template for the corporate profile, creative portfolio, and personal portfolio.
The design is extremely elegant, modern and easily customizable. It is created with a simple, unique idea, with simple design but creative elements.
It consists of 3 different header/menu versions, five different homepage versions, eight different motto designs, eight different sub-block versions and four different footer versions.
Also, consists of detailed pages about person or company and two different Service page and Project Planner. It also has a portfolio detail page. It is priced for $11.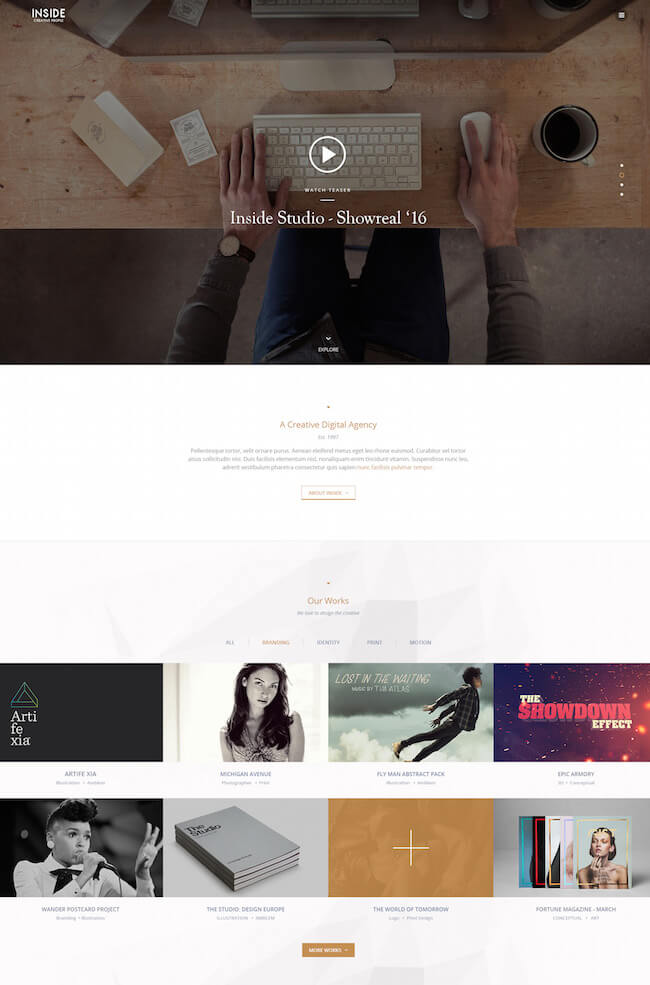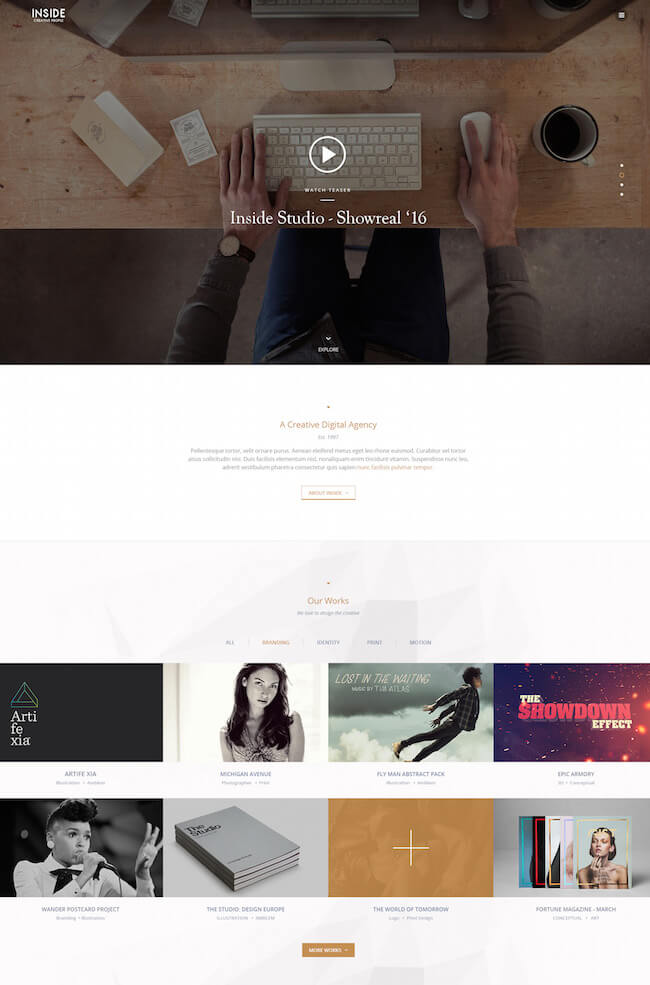 Demo TemplateDownload Template
Diopter- Creative, Responsive Photography Portfolio Template
It has a perfectly clean and modern design. It is ideal for designers, photographers and for those who want to share their work easily with their clients.
It is powered by Ajax and has one-page setup and multi versions. It also has six different style homepage slider, slideshow, static image, and video.
Nine different style portfolio page (horizontal and vertical), eleven different style portfolio single page, three different styles and about contact pages are available.
It is fully responsive to touch and swipes as added perks. It has Bootstrap 3 and premium plugin isotope. It is priced for $15.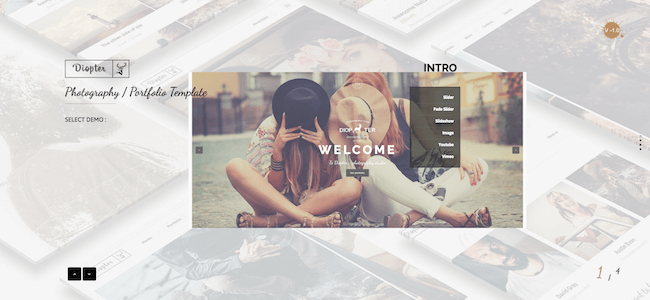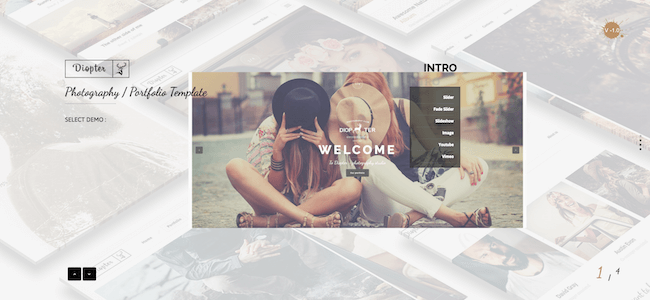 Demo TemplateDownload Template
Clean Creative
It is creative design PSD template which is ideal for a business site or the portfolio. It is a single end product for which end users are not charged for.
It includes layered Photoshop, PSD, and JPG Image files for customizing the design according to the user requirements. It could also be used as a blog or a gallery template. Priced at $10.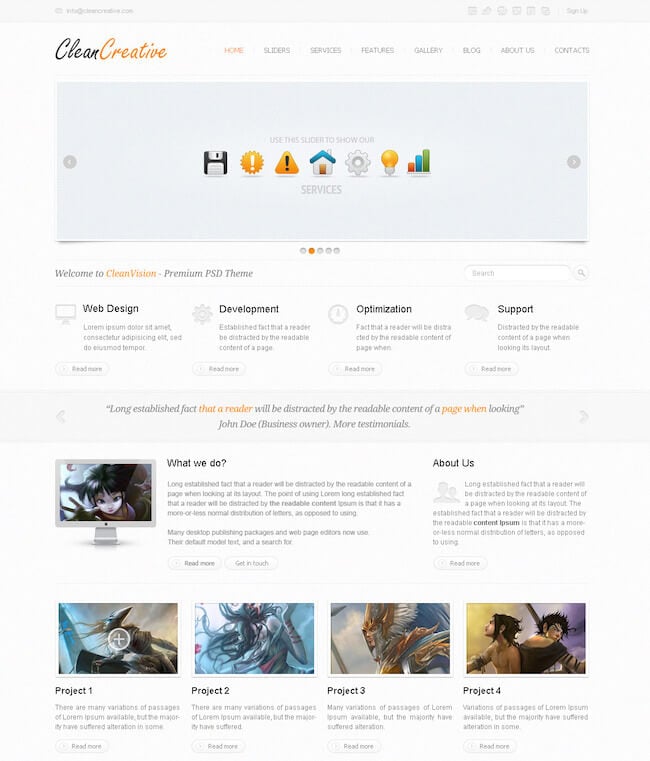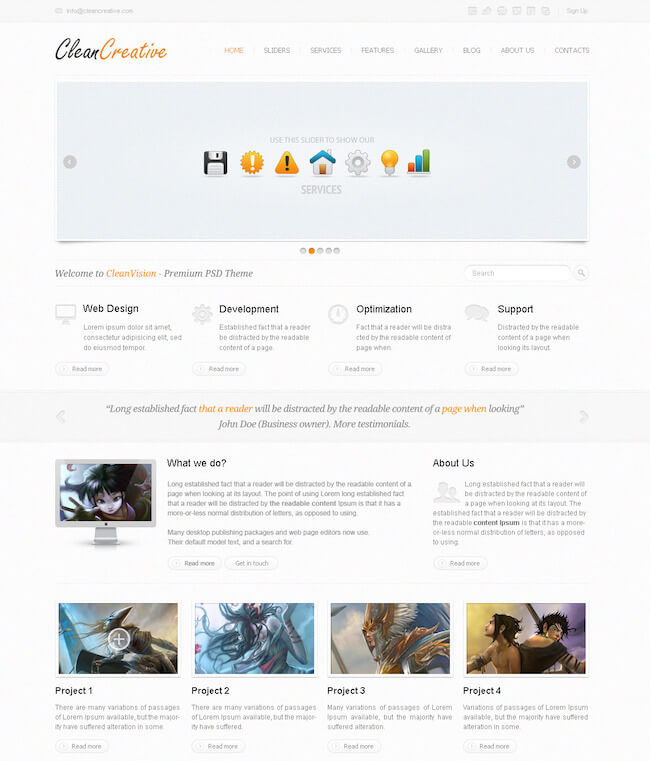 Demo TemplateDownload Template
EXA- Agency Or Freelancer Creative Portfolio Template
Priced at $12, Exa is a portfolio template creatively designed to load quickly with the lowest page size. This is mainly ideal for design for creative, marketing, digital, advertising, agencies, startups and individual freelancers. Exa can feature as portfolio and blog at the same time.
It has a clear, minimal design, a simple cutter less interface portfolio page. It has a blog page and a single project page. It is Bootstrap 1170px grid based. It is fully logically layered PSD files, Google icons and free icon fonts are used.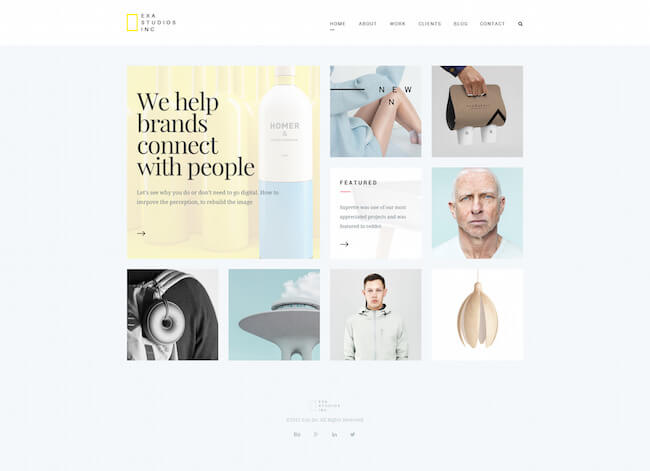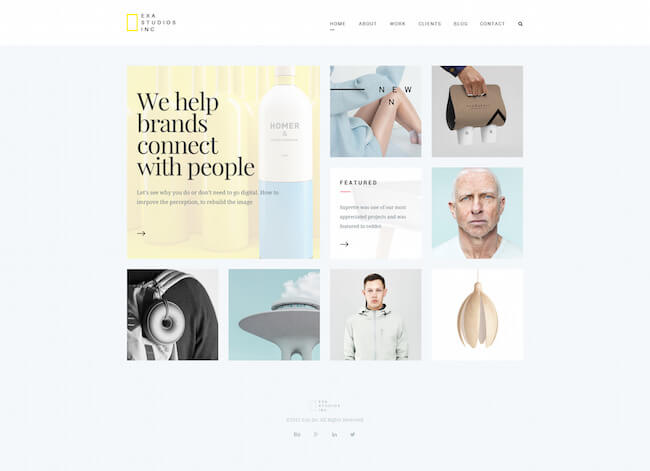 Demo TemplateDownload Template
Advanced Folio
Advanced Folio is a beautiful PSD template which is ideal for the portfolio. It is a single license end-use creative template. It is a modern and creative web 2.0 design for a portfolio.
The design is very attractive and beautiful. The total price, including the item price and buyer fee, is priced at $8 only.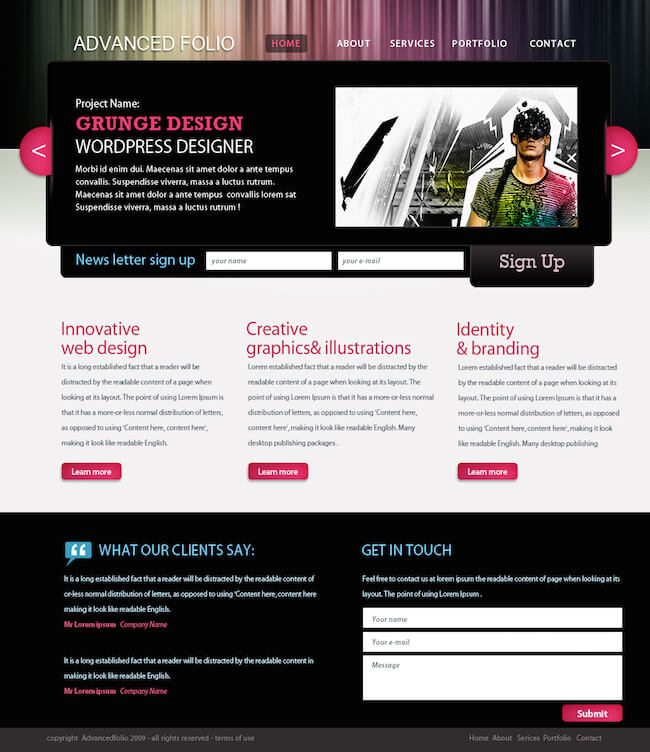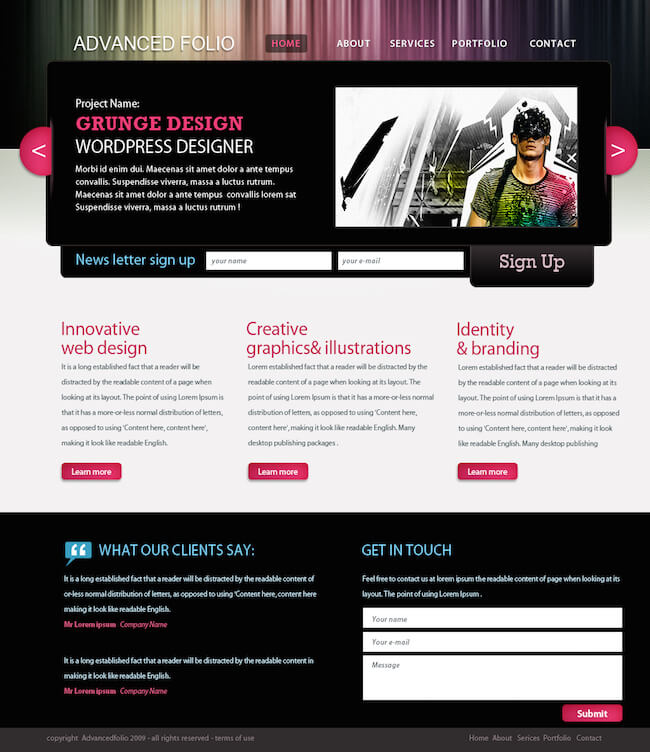 [button_demo href="https://begindot.com/go/12241840″][button_download href="https://begindot.com/go/12241840″]
Demo TemplateDownload Template
Bottomline
The above discussion presents you some of the best WordPress creative portfolios& Other Templates that are the ultimate need for the creation of a landing page, for your product selling website. Just choose from the given list above and see your business prosper.