A collection of modern billboard mockups for your inspiration. We have tried to collect different types of billboard mockups for advertising with smart objects.
As a designer, it is very important to show the right mockup to your customer to layout your advertising plan in the best possible way.
Customers always prefer to get a sneak peek into the layout that you are planning and once you show it to them, both of you will be able to discuss whether there is something that you would like to be changed in the proposed plan.
Here are some exclusively curated mockups for your billboard or your customer's billboard.
Modern Trendy Billboard Mockups
---
Realistic Billboard Mockup
This mockup includes all the basic guidelines which make it easy to use, even for a beginner. You can display the bulletins without making a lot of changes in the SmartObjects, and it can be used for websites as well as for other needs of your customers.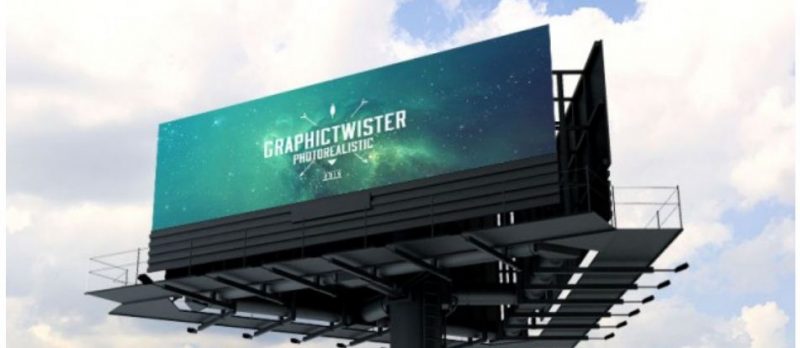 Outdoor Advertising PSD MockUps
As the name suggests, with this high-quality PSD mockup, you can make open-air announcements. The mockup has a big space inside where you can post your message or post a question and make your billboard highly engaging.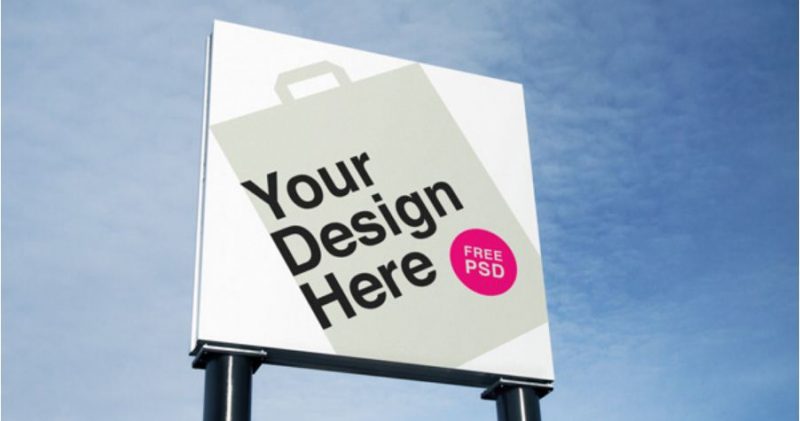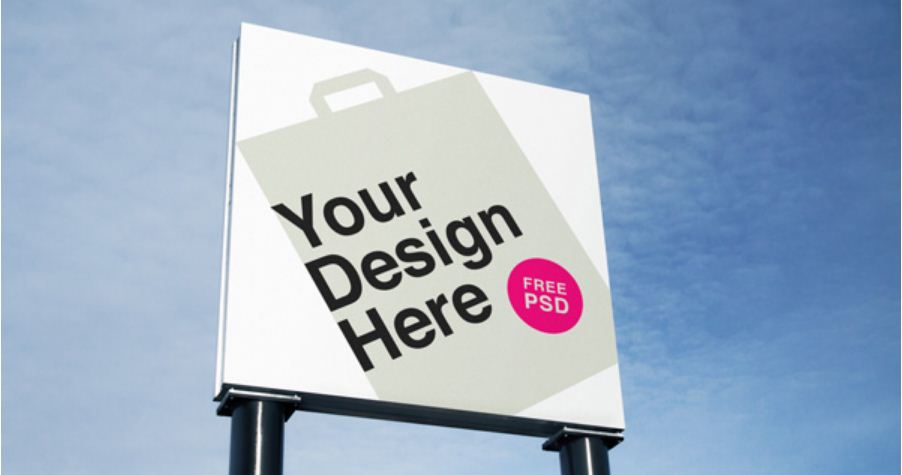 Mobile App Billboard Banner Template
As the name suggests, this is a great-looking billboard design for mobile apps. The apps are in trend these days and there are millions of app users out there, you just have to place your product in an attractive way.
This design is created with nicely organized layers and it is print-ready.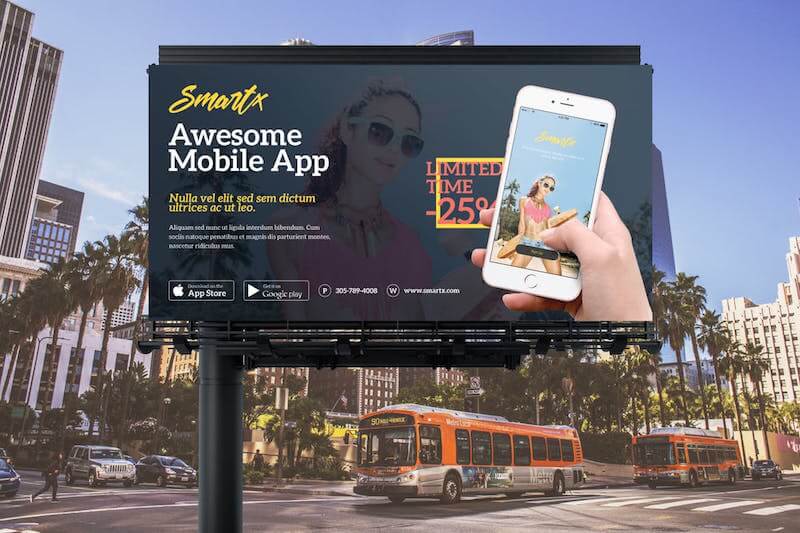 10 Urban Poster/Billboard MockUps
Increase your promotion effort and make your message available to the world with this ten urban poster billboard mockup.
The billboard will allow you to provide a photorealistic introduction and would surely reduce the amount of work to be put into designing it.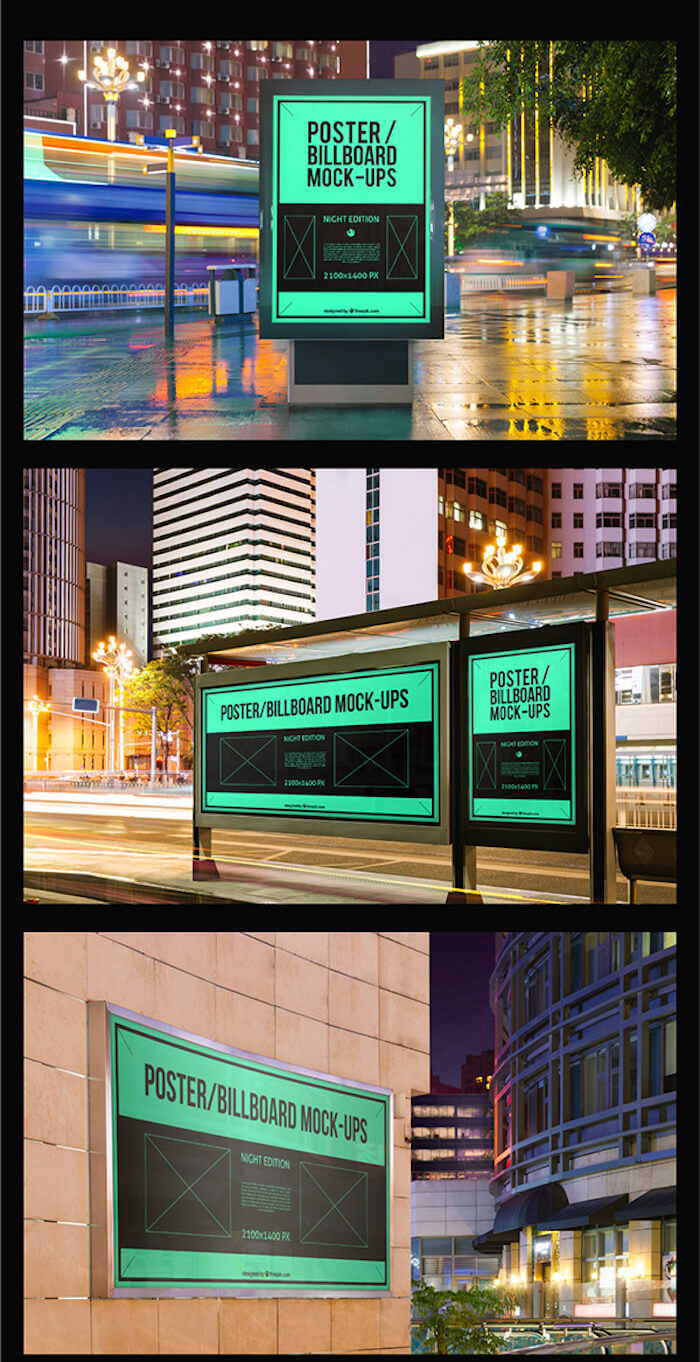 Professional Billboard Mockup
Use this billboard mockup for your website or your other needs. Editing the Smart objects is very simple, and it will take very little time for you to get the billboard ready.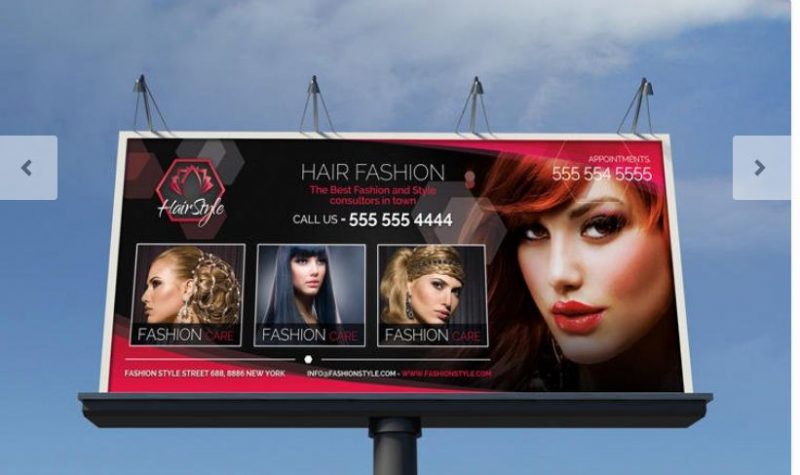 2 PSD Indoor Billboard Mockup
If you want to showcase your work inside a shopping mall or a market, you can surely use this mockup. You can choose from 2 PSD records and alter them whenever you wish to.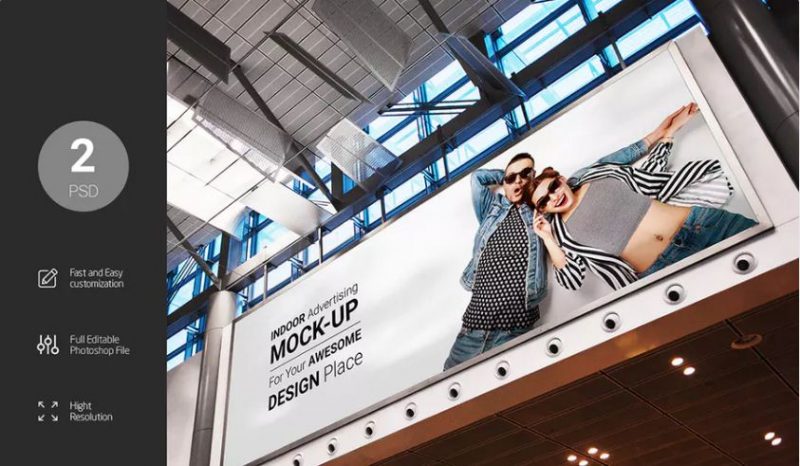 Natural Billboard Mockup
The format of this mockup highlights an urban foundation and includes 20 mockups. It is very easy to alter as they come in completely layered PSD records.
And you can use this billboard mockup according to your choice of creating something else as well.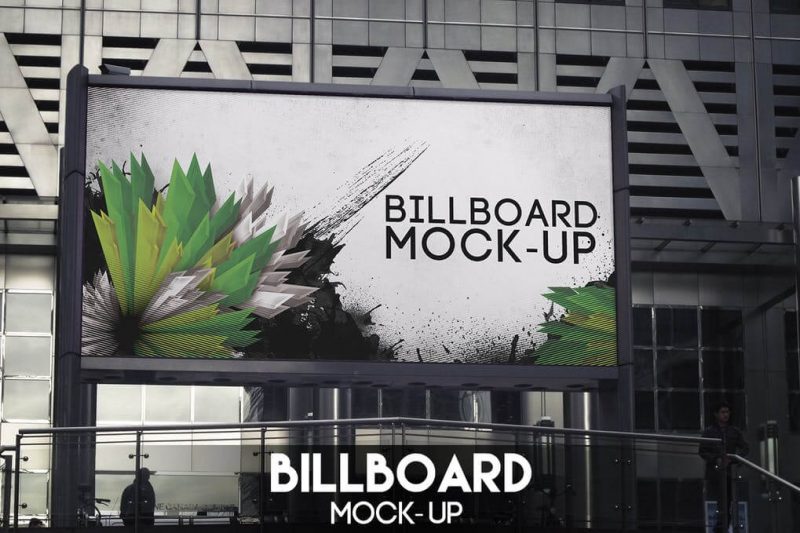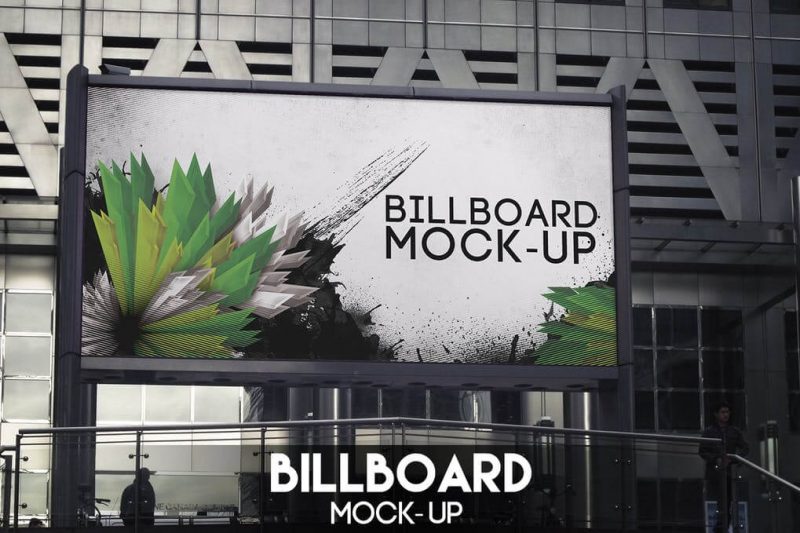 Urban Poster-Billboard Mockups
You can post your picture or your company's logo or design on this billboard mockup. This pack of bulletin and blurb mockup layout consists of 7 different perspectives, all in an evening time setting.
You have to open the smart object and put up a picture, and you'll be done!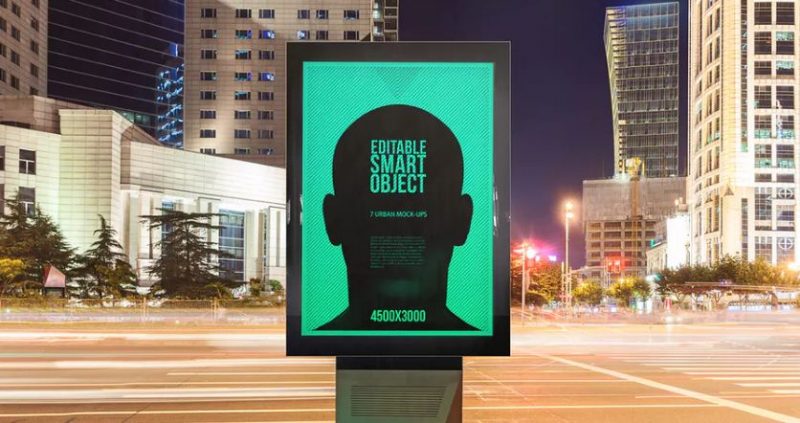 Vintage Billboard Mockup
This is a gigantic mockup and will catch the attention of anyone passing through. With editable PSD sizes of 4000×3000, you can put this billboard on buildings.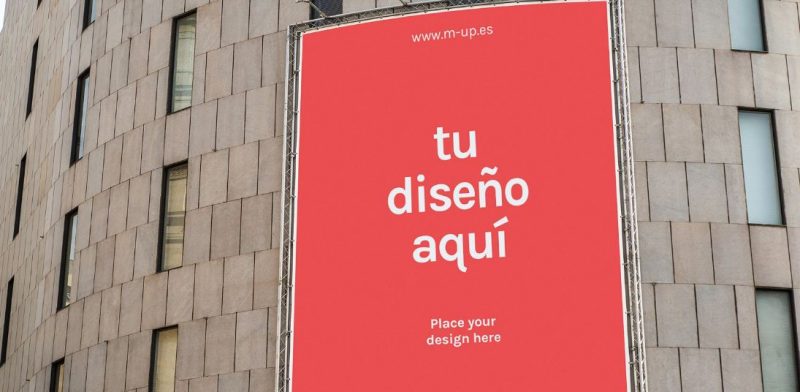 Outdoor Advertising Mock-Up
Effortlessly alter these layered outdoor advertising mockup, which contains 12 different formats, showcasing various city settings, driver boards, and the like of these.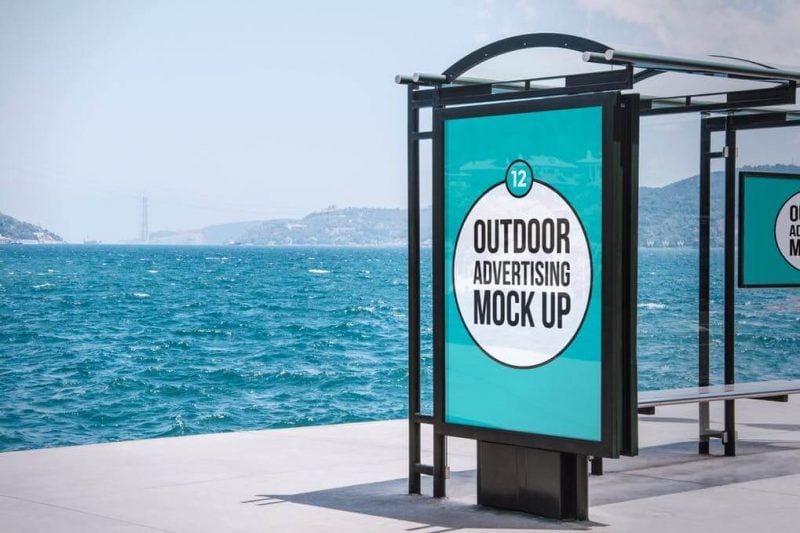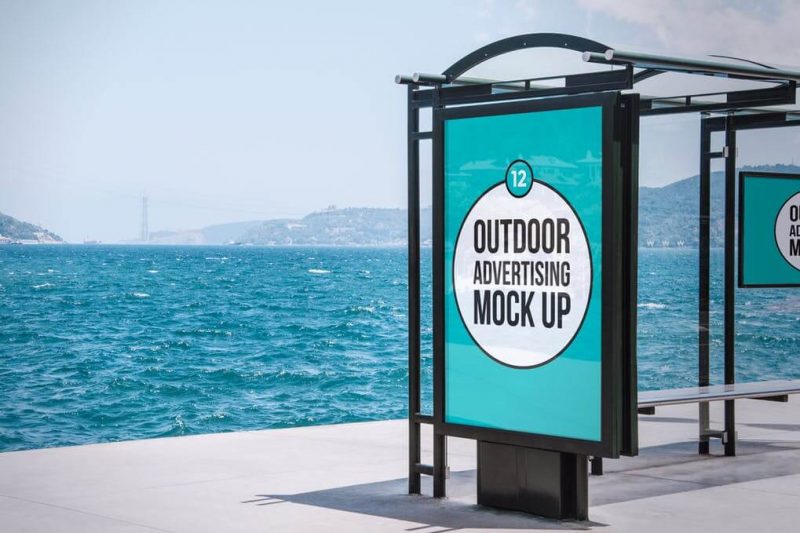 Bus Stop Billboard Mockup
People often happen to look at the bus stop when they are waiting for their buses. With the Bus Stop Billboard mockup, you can display your outline on the bus stop, inside the bus, and on the metro stations and promote your brand.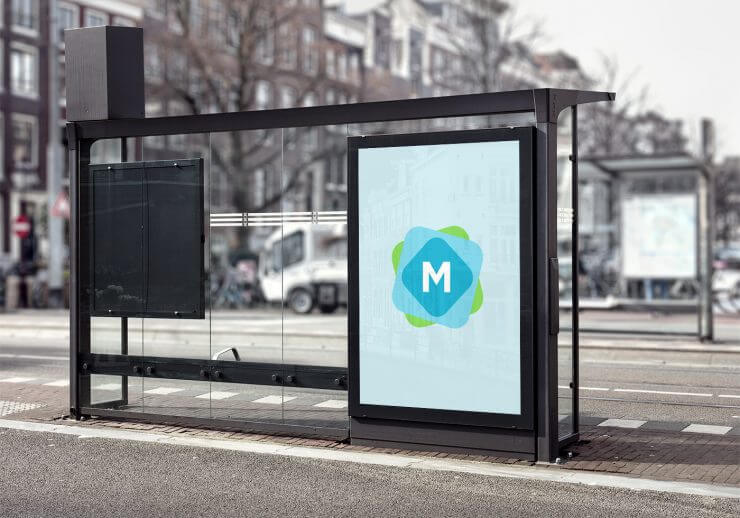 Street Billboard PSD MockUp
Exhibit your work or promote your brand through a series of road announcements. This billboard is completely layered and enables you to put your outline on the PSD mockup and garner the attention of the passers-by.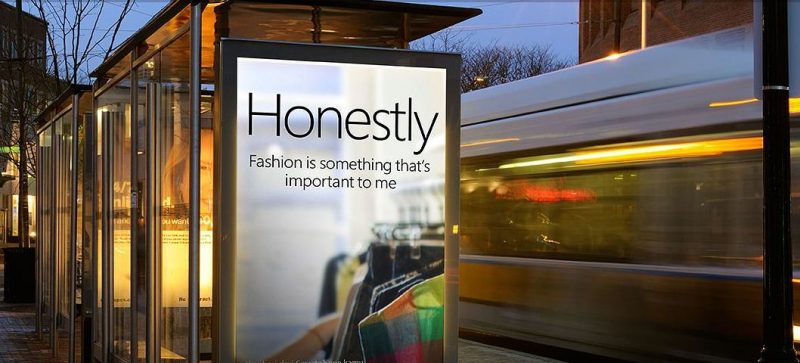 Promotional Building Billboard Mockup
Win your customers with this billboard mockup and put it up on a gigantic wall, so that all those who pass by can have a look at it. The mockup comes in bright colors and has easily editable smart objects.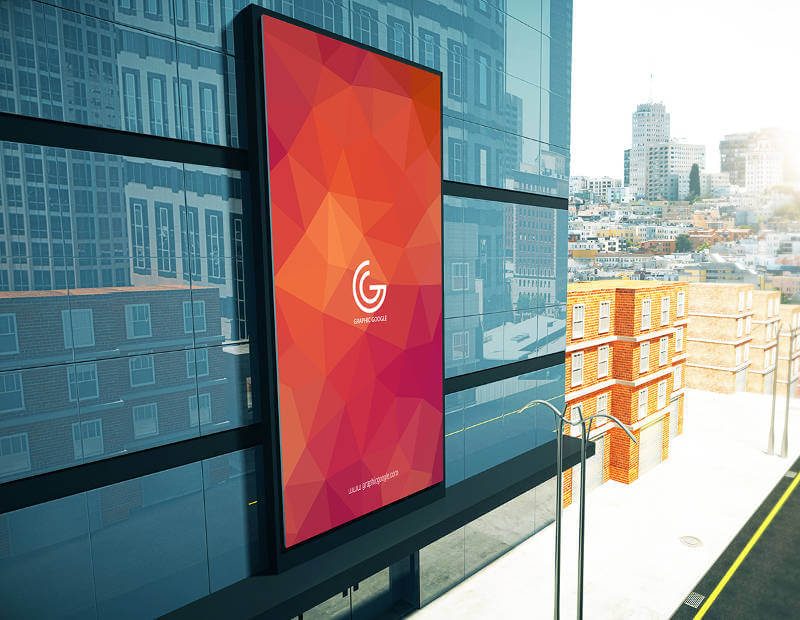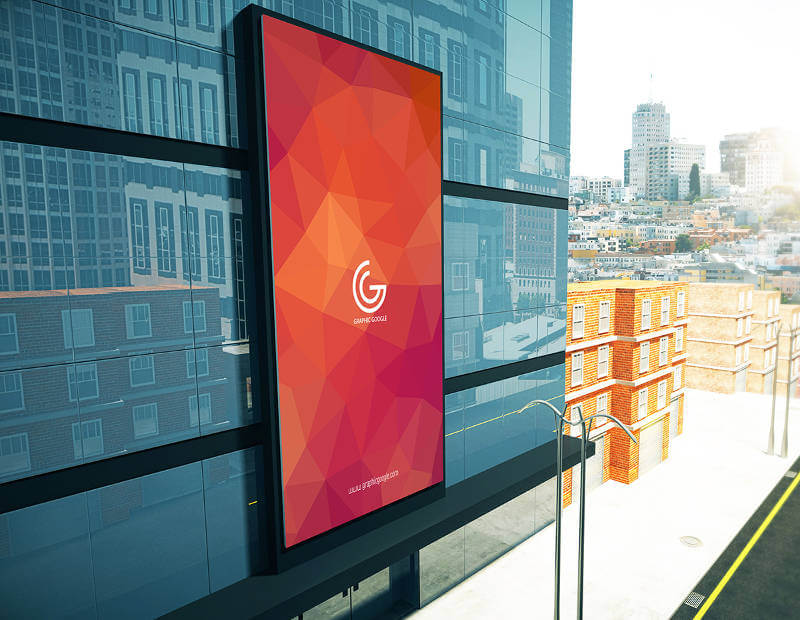 Urban Underground Billboard Mockup
Thinking about how you can reach out to your customers in the metro stations? Here's the answer; Urban Underground Billboard Mockup. You can effortlessly modify this mockup to change the hues, shadows, and light in different sizes.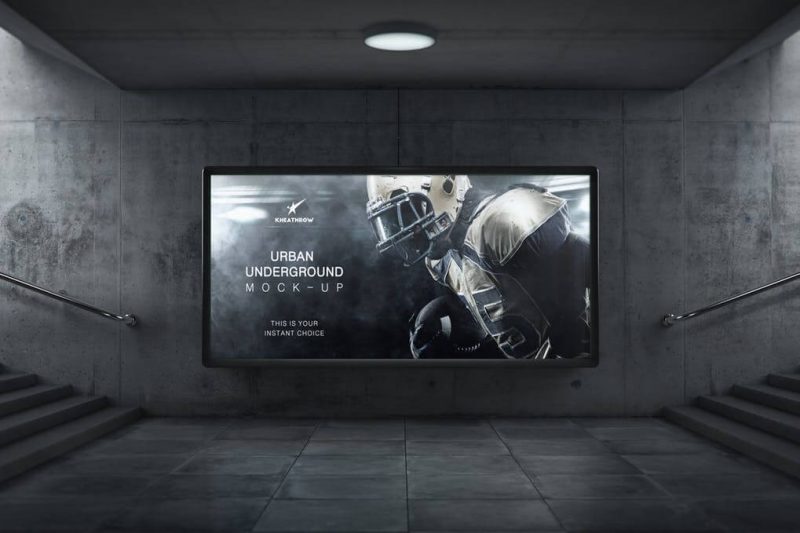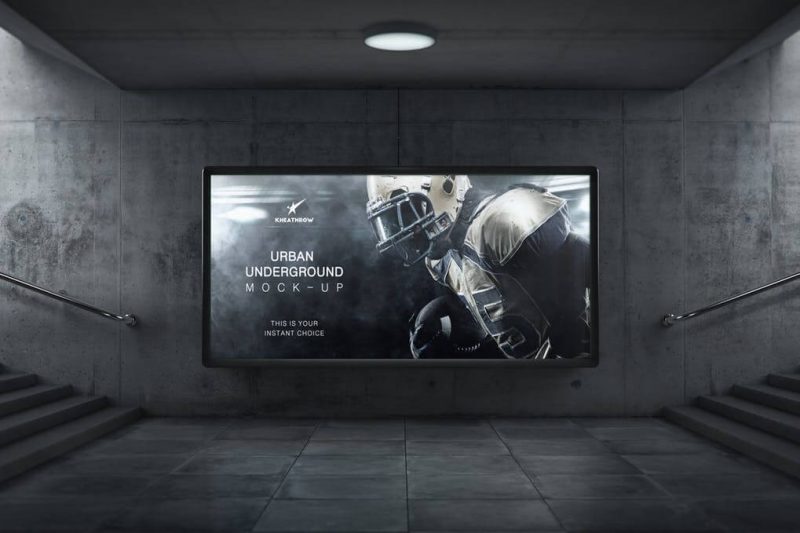 Animated Outdoor Advertising Mockups
This mockup will let your plan grandstand from all the others and will give your billboard a cutting edge. It comes with 10 PSD static mockups, and 5 PSD energized mockups. You can use this one according to your creative needs.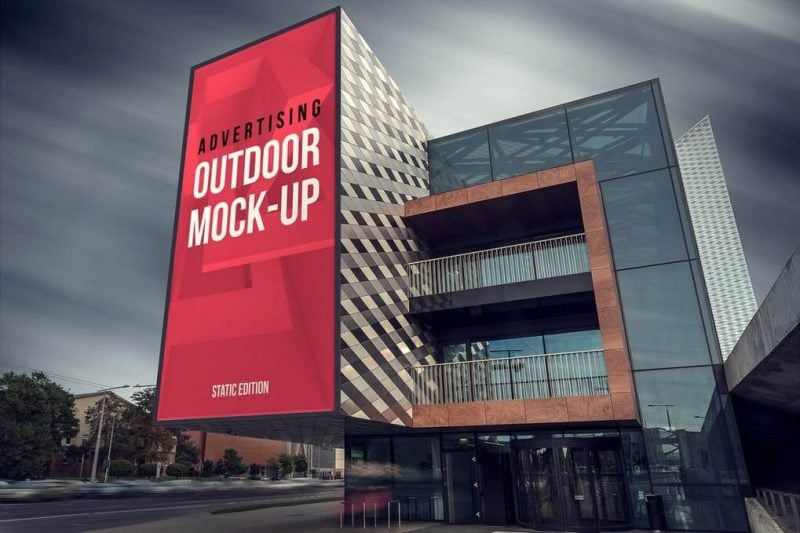 City Building Billboard Free Mock-up
Promote your brand in the center of the city by making use of this billboard mockup. The output billboard can be put up anywhere including the bricked-over entryways, home windows, dividers or even staircases.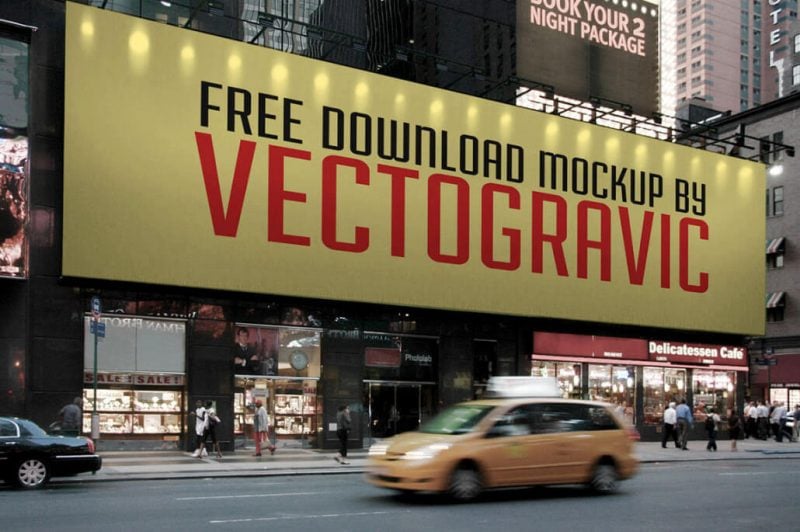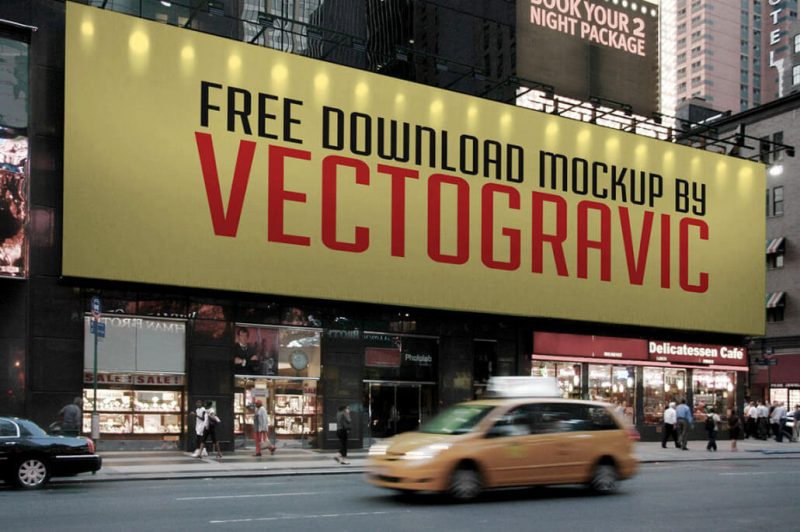 Billboard Mockup
Easy to edit, this billboard mockup will need a few adjustments before being ready to use. And the photographs may differ from the standard size. Not a bad choice, though!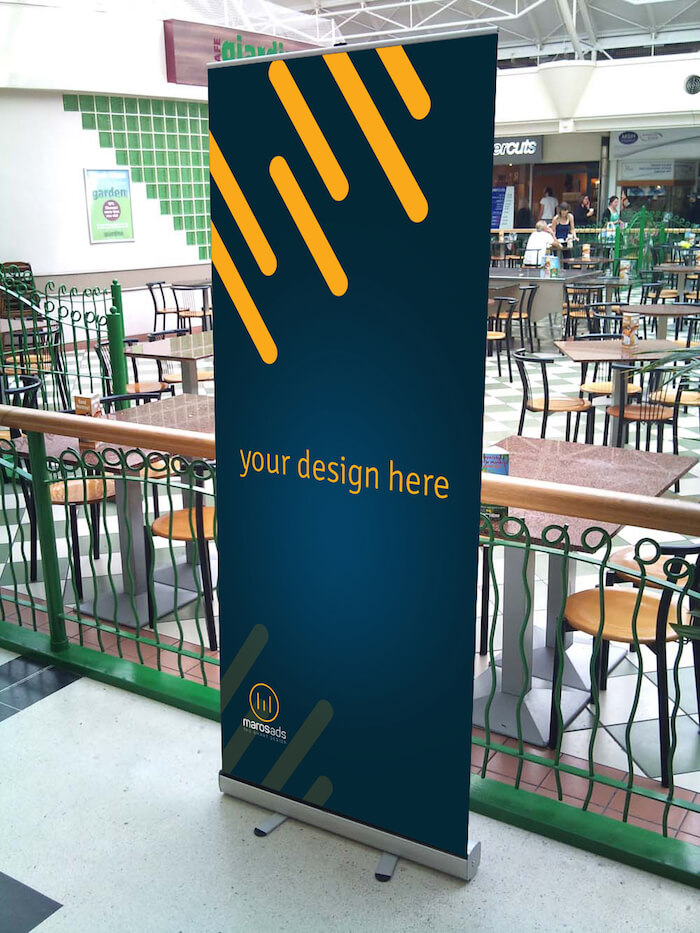 Real Estate Billboard Mockup
Use this billboard mockup if you are looking for something suitable for Real Estate. The mockup includes Bulletin mockups and area sheets that are provided in two unique varieties of every format.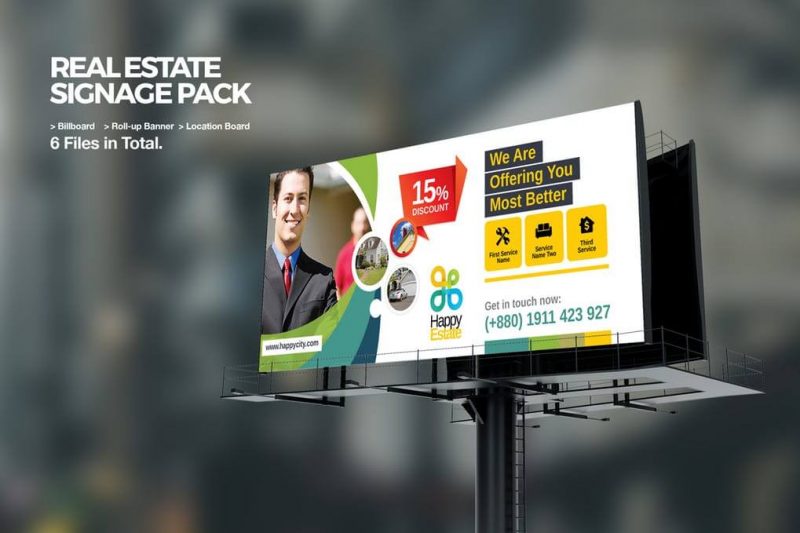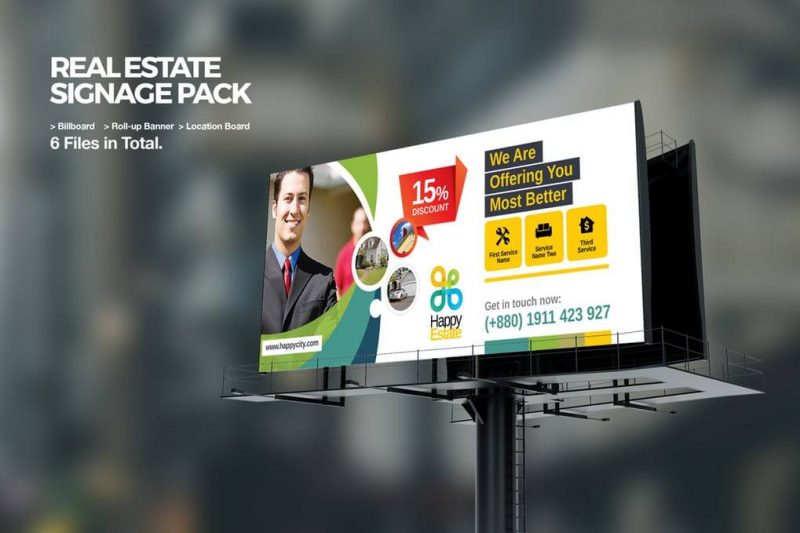 Bus Stop Billboard MockUp
An amazing freebie for you if you are looking for an attractive bus stop billboard option. A layered PSD pack that you can quickly edit and add your promotional content.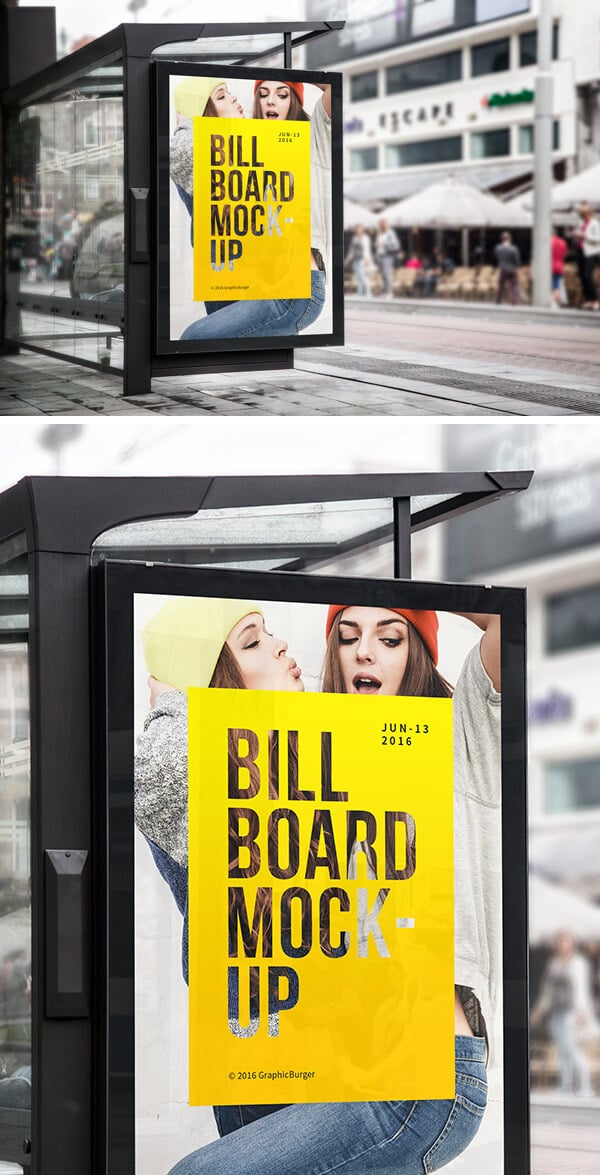 Signage Pack
A completely easy to edit PSD mockup, the Signage Pack incorporates a lot into it including bulletin mockups, shop sign mockups, advancement counter mockups, board mockups and move up flag mockups. A good package!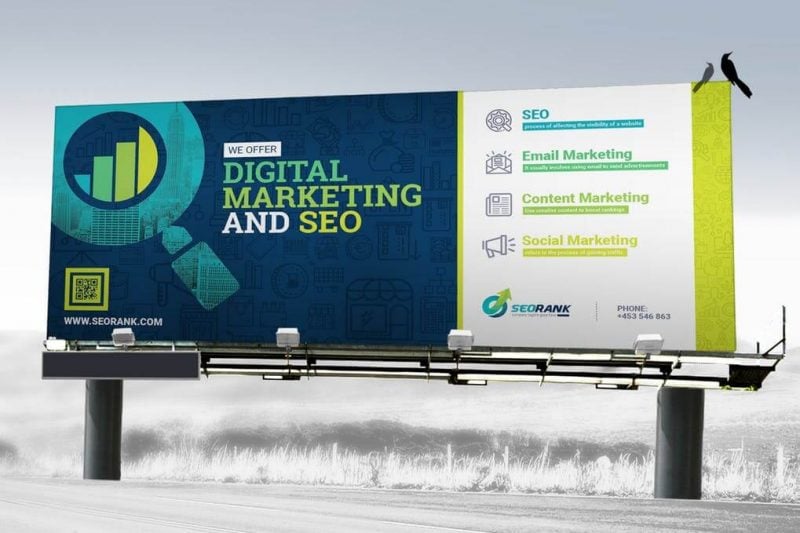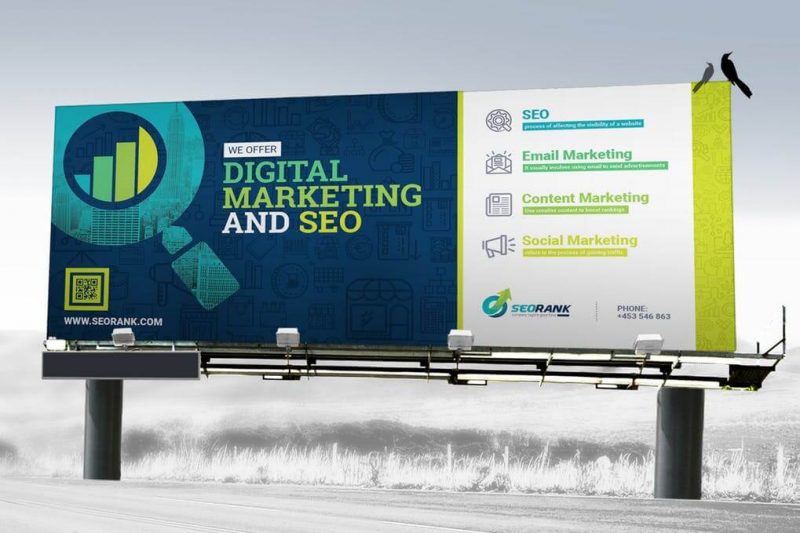 Urban Building Billboard Mockup
If you want to showcase your brand in an urban or a posh area, this mockup is accompanied by nine different announcement mockup formats that can help you do so.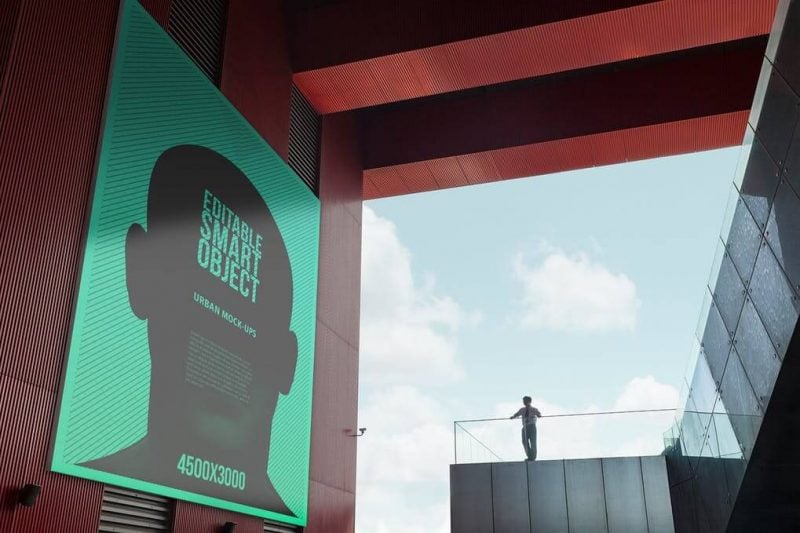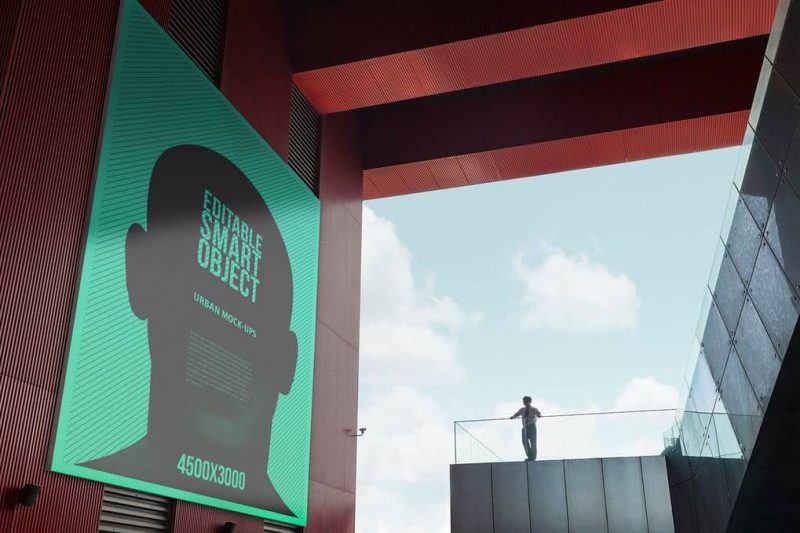 New Free Street Billboard Mockup
Best street billboard mockup created with modern design. It is simple, clean and attractive to make sure that your advertisement doesn't look clumsy.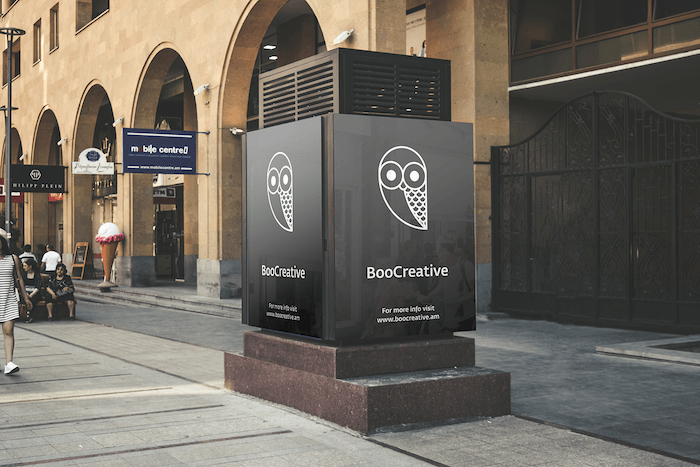 Multipurpose Signage
This mockup has two formats and can be used as an announcement mockup and a move-up standard mockup. The layouts are easily editable and how!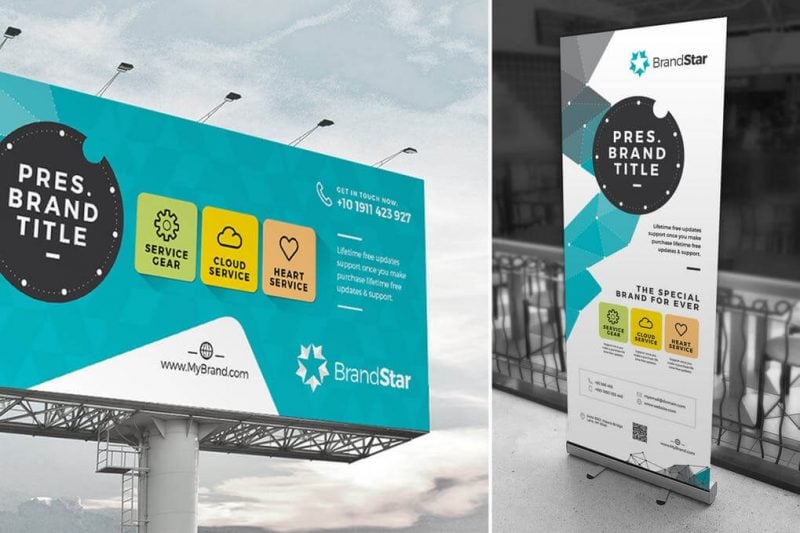 Brick Wall Billboard Mockup
This rich mockup can be one of the best ways to showcase your ad outline, and that gives it a retro look as well.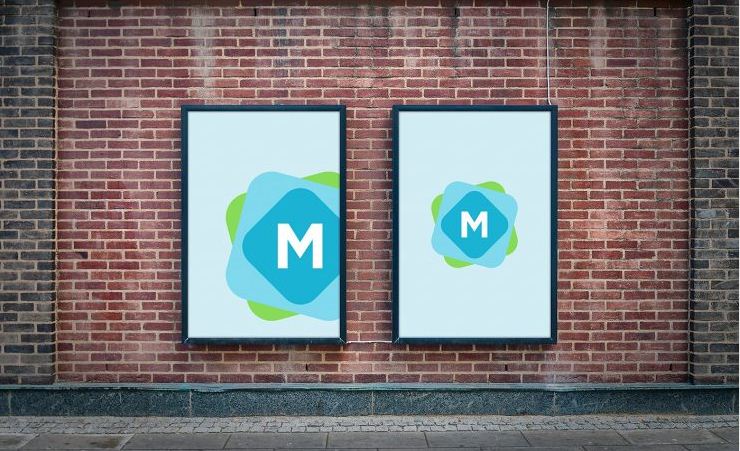 Night Billboard Mockup
Use this night billboard mockup and showcase your ad in an evening time foundation. You can edit the Smart Objects in a very simple way and use them on the street side as well.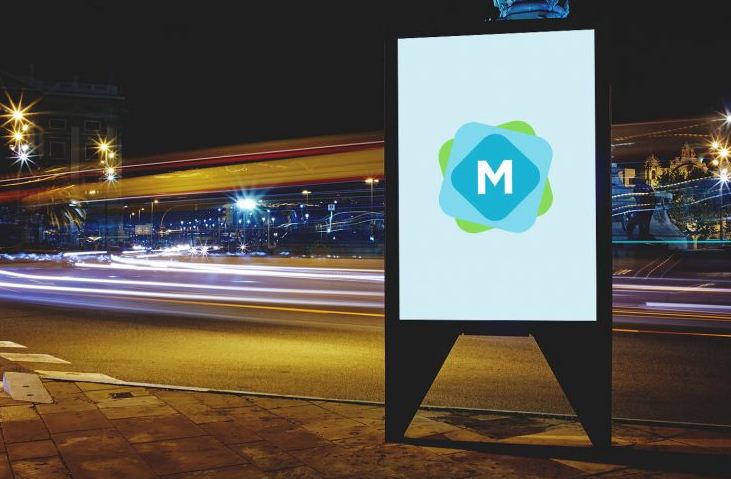 Outdoor Billboard Mockup
This mockup accompanies six different mockups for standards and announcements and can be utilized to give a cutting edge to your bulletin plan. It comes with a white base and minimalistic designs to give your ad an indie-style look.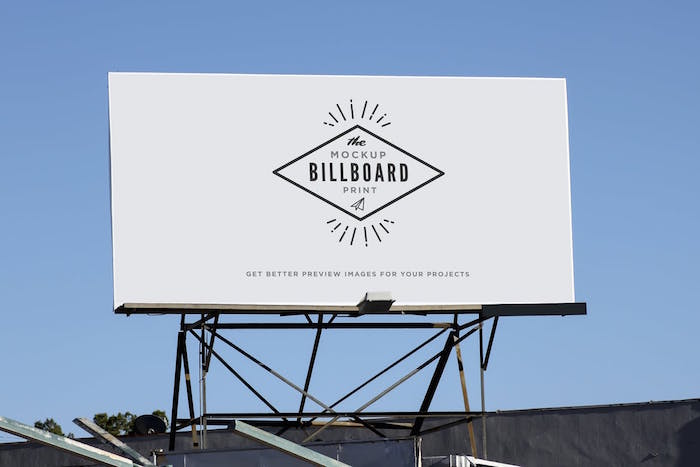 Billboard
Give your ad a professional and creative look with this PSD mockup. It is easy to use and has easily editable Smart Objects.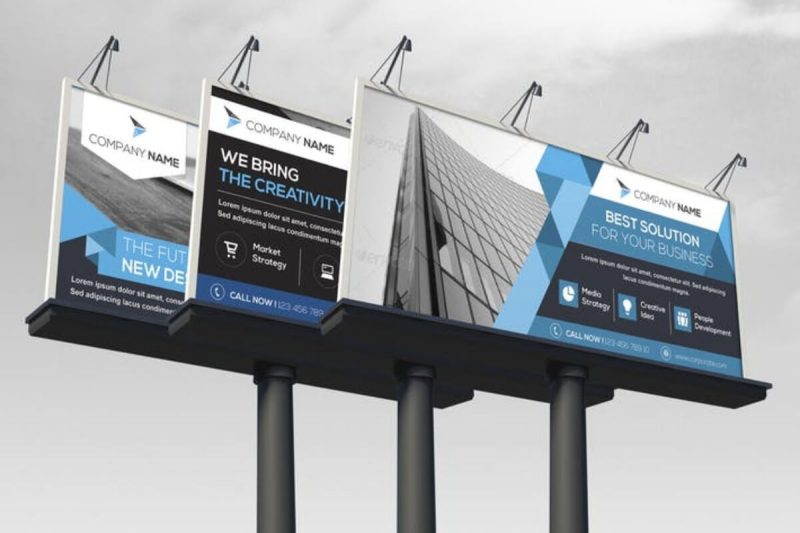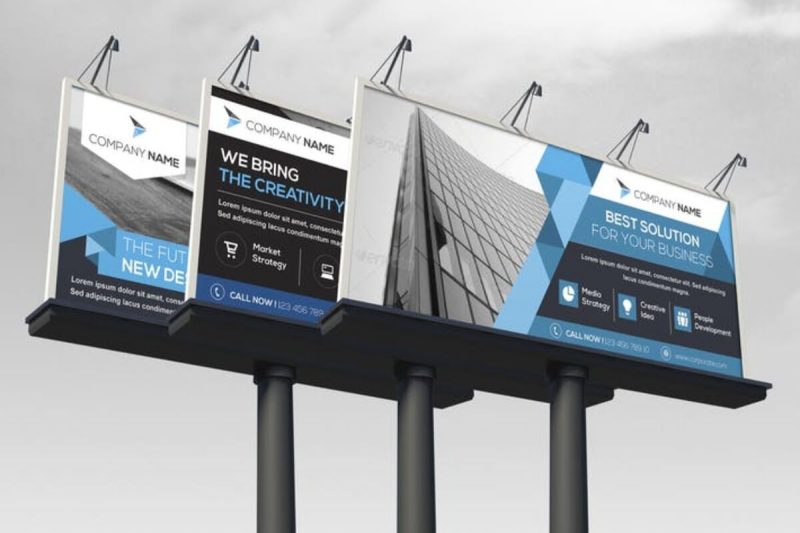 Billboard Abstract Mockup
This mockup comes in 3 color variations and is perfect for any design. You can surely showcase your brand or your item through this billboard mockup.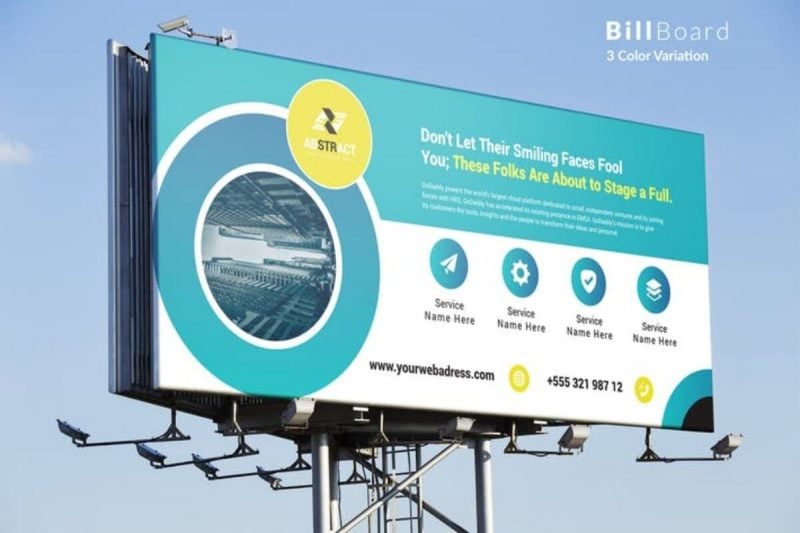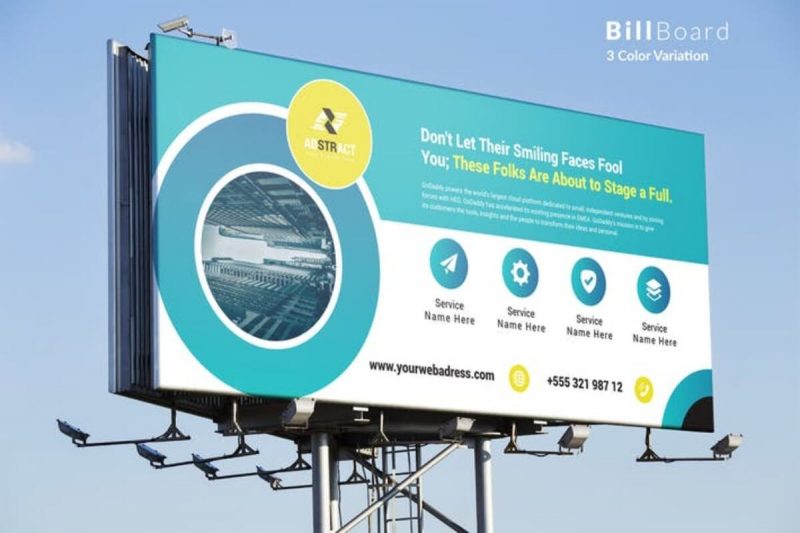 Billboard Mockup Clean
You can use this billboard mockup in urban areas. It is a clean and creative billboard that can be used with Adobe illustrator.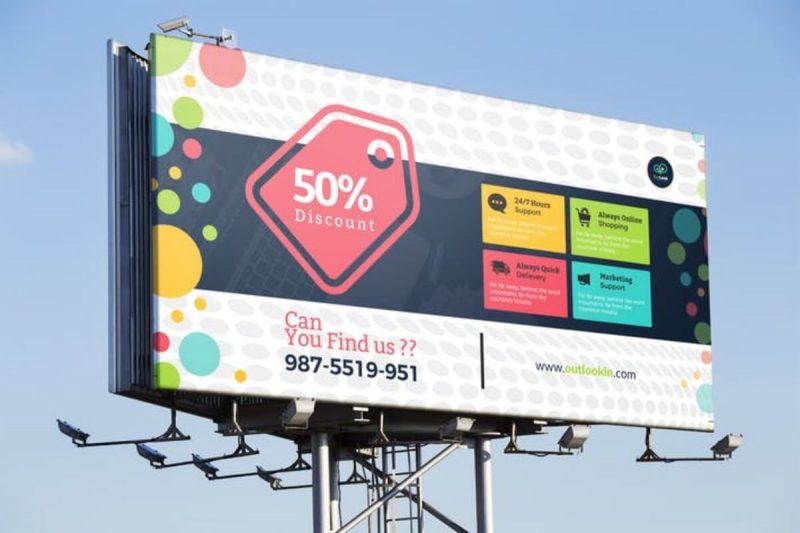 Billboard Agency Mockup
This outdoor digital file can be edited according to your needs and requirements and gives your billboard a very royal and creative look.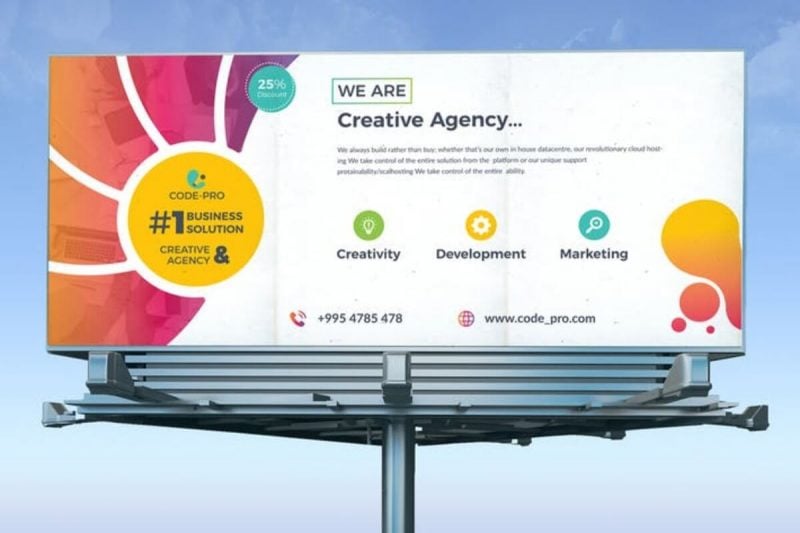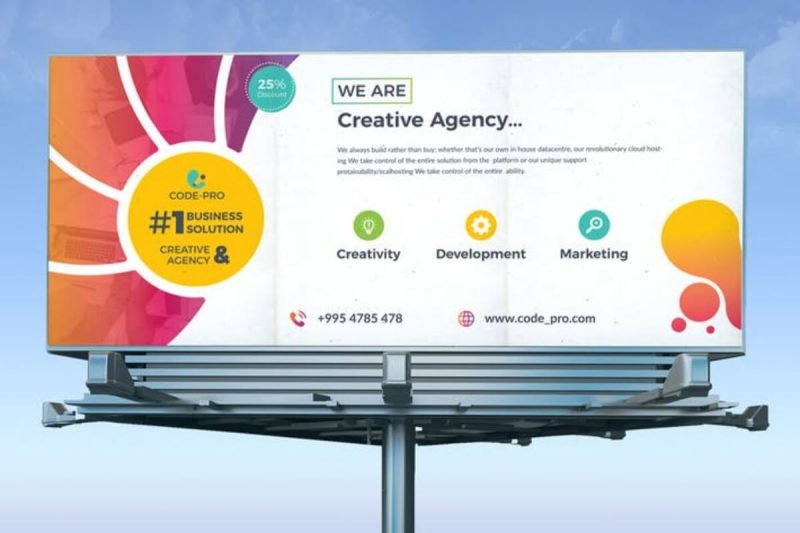 Film Festival Poster Mockup
Display your ad or brand in a photo-realistic appearance through this mockup. It comes with a fully layered PSD with smart objects which are very easy to edit within seconds.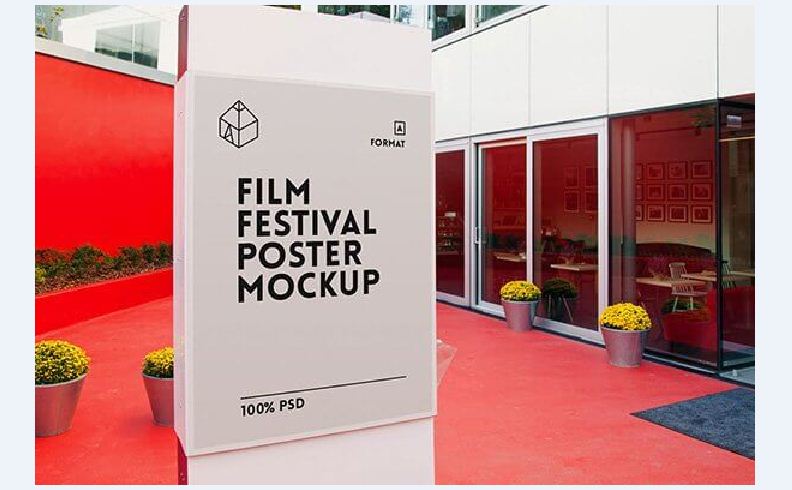 Fashion Billboard Mockup
If you are an apparel company and want to promote your brand, you can use this fashion billboard mockup. Display a model or your range of apparel on the billboard and attract the attention of your customers.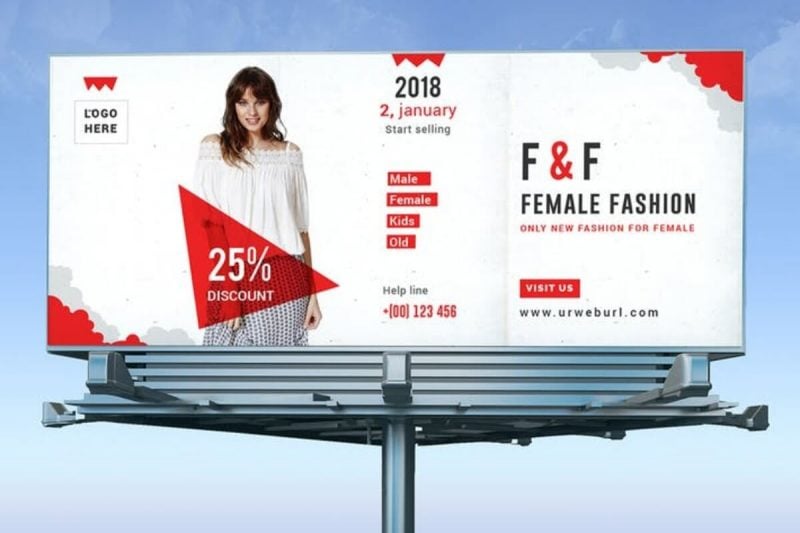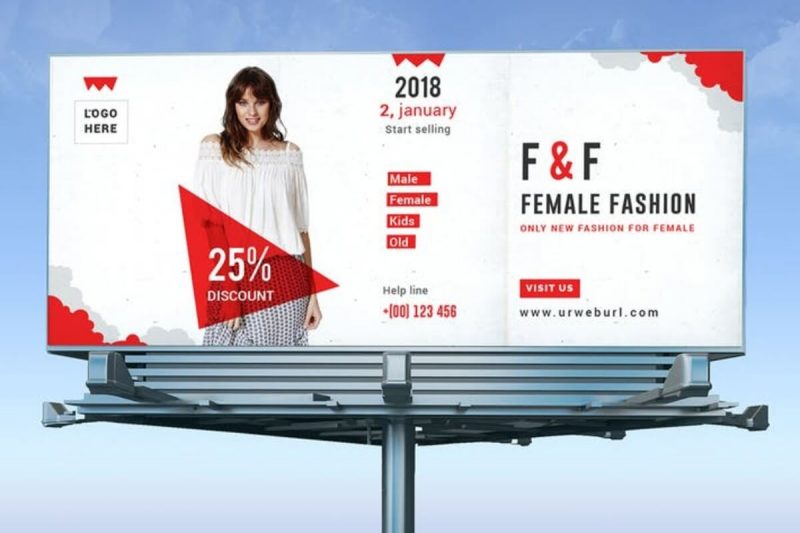 Corporate Billboard Signage
This free billboard mockup can be used by big or small businesses, displaying their business and their business's USP. The dimensions of this billboard are 120×48.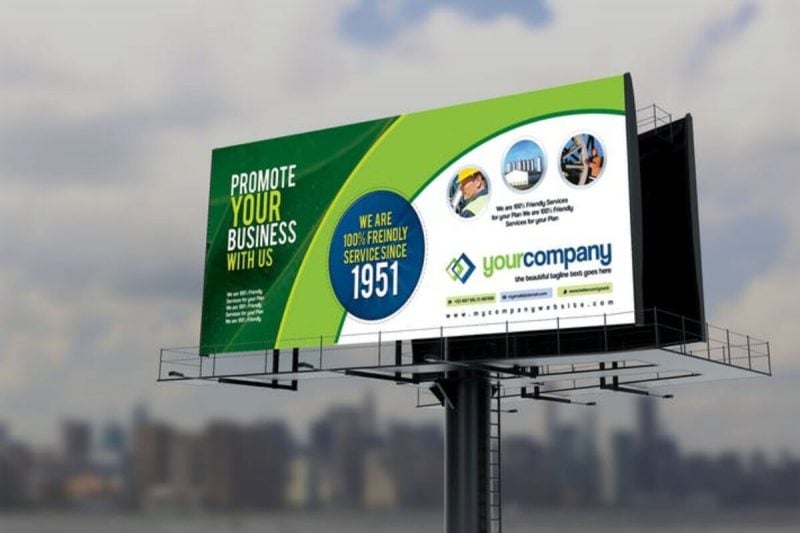 Corporate Billboard Mockup
The Corporate Billboard mockup can be considered for the showcasing and promotion of your business. The mockup has a clean and modern design with some modern and sophisticated colors that will help you design a great-looking billboard.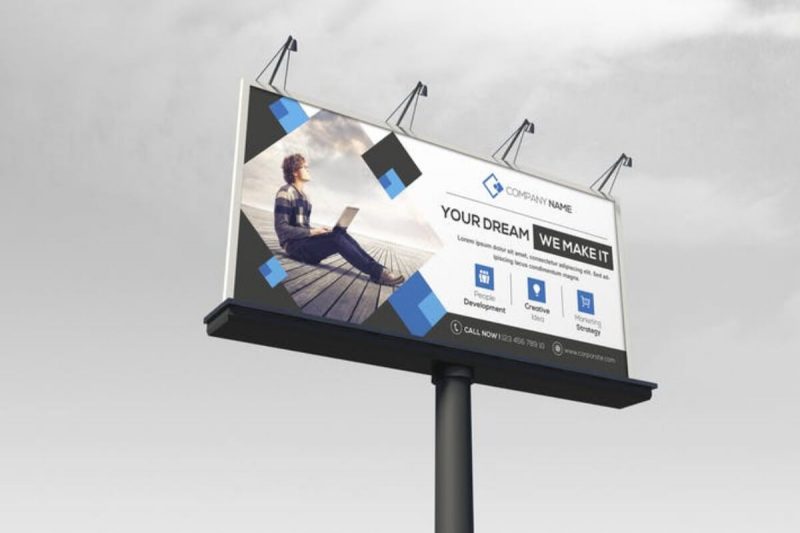 Free Outdoor Advertising Poster
Another beautifully created outdoor PSD advertising mockup template that you can use for your business promotion.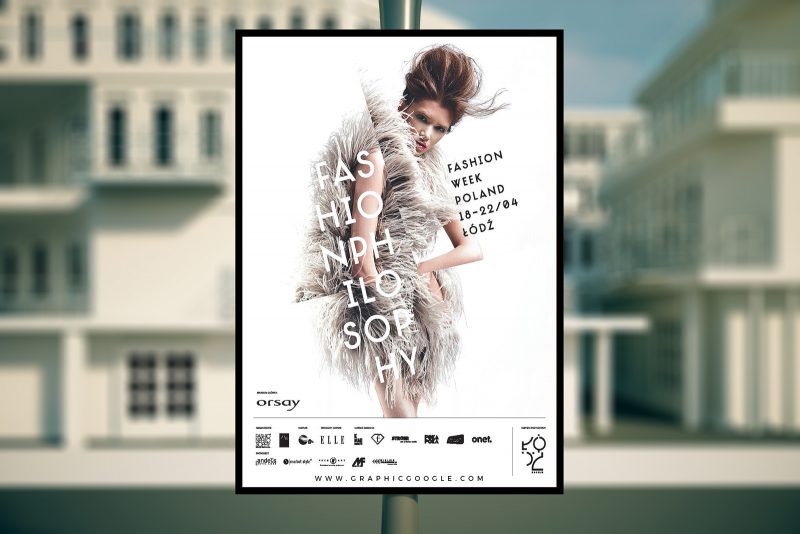 Billboard Sign Mockup
This billboard mockup is suitable for any business and for designing a beautiful billboard. It comes in 3 color variations and can be helpful for promoting your business by displaying the tagline of your business quite effectively.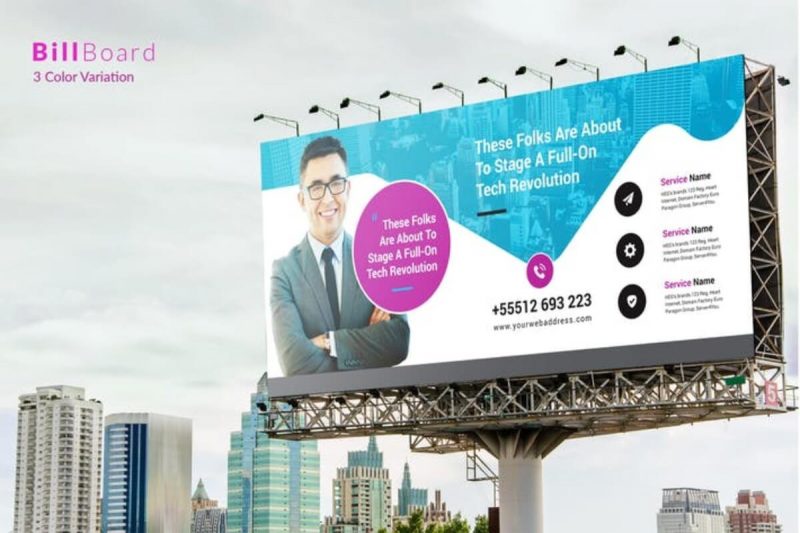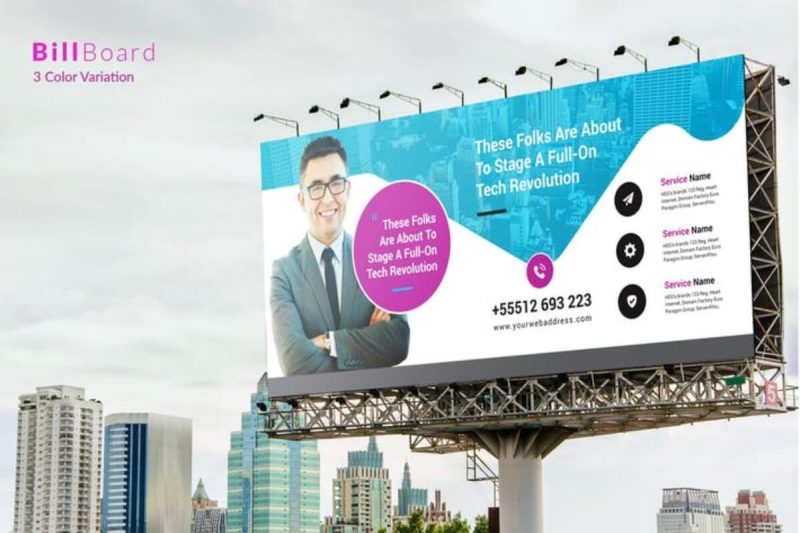 Billboard Mission Mockup
As the name suggests, this billboard mockup can be used for showcasing the mission of your corporate business. It comes in 2 color variations and two different styles which you can choose according to your business needs and requirements.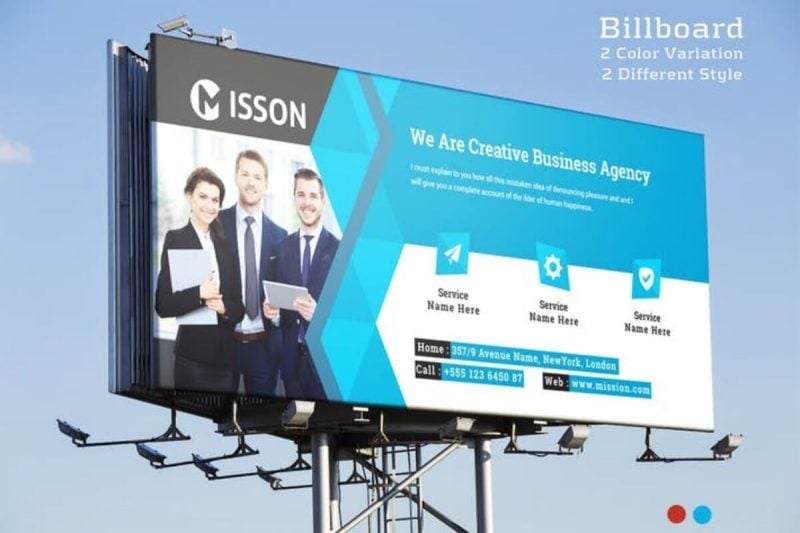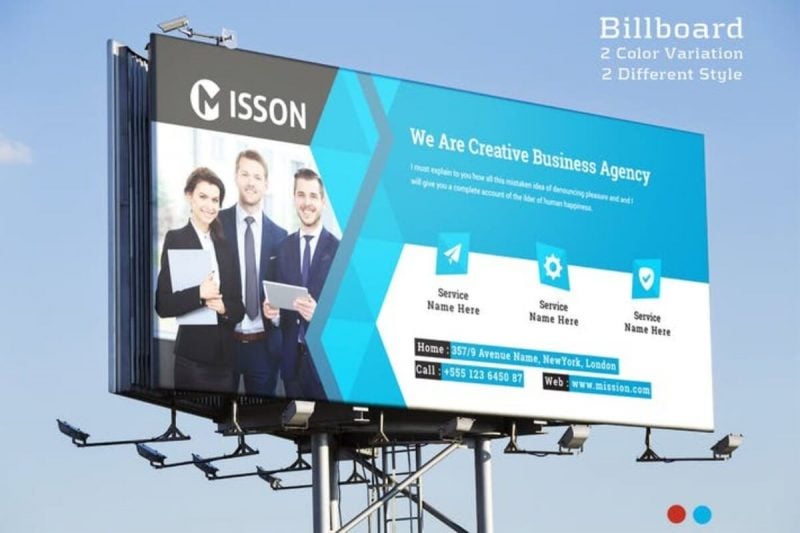 Travel Billboard Banner Template
If you are a travel agency and want to make sure that you reach out to a large number of people at a time, this tropical feel billboard mockup can be a perfect choice. You can promote your travel agency and also put in some offers that can increase the appeal.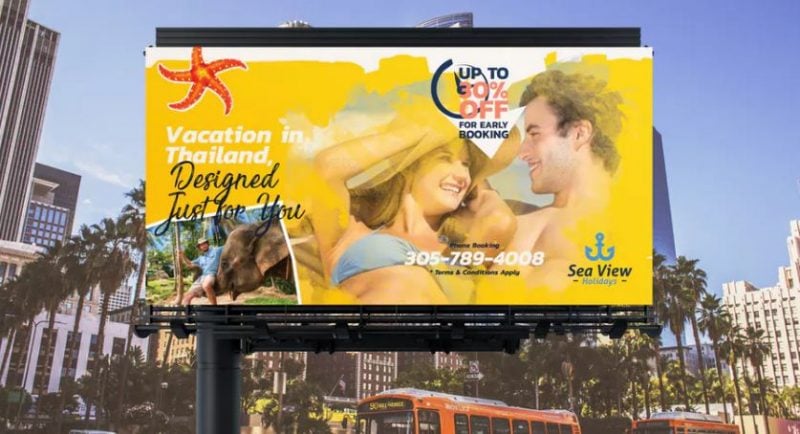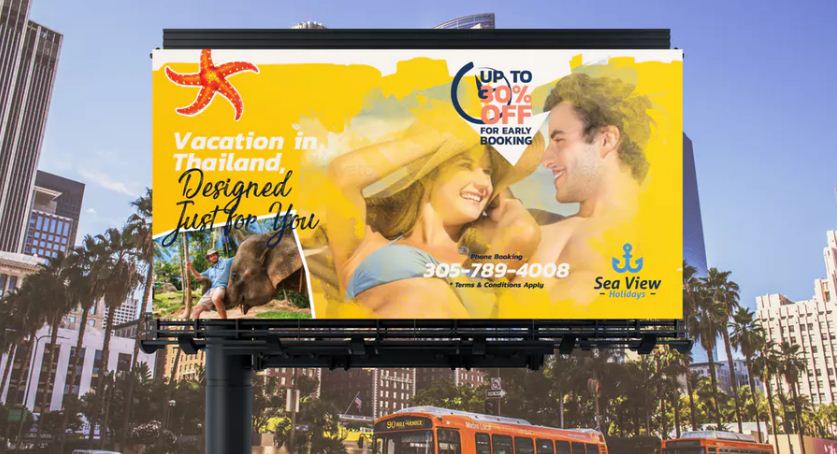 Minimal And Creative Corporate Billboard
If you want a minimal advertisement for your corporate business, this template can be a good pick. The minimal designs that are embedded along with a creative streak make this billboard unique and special.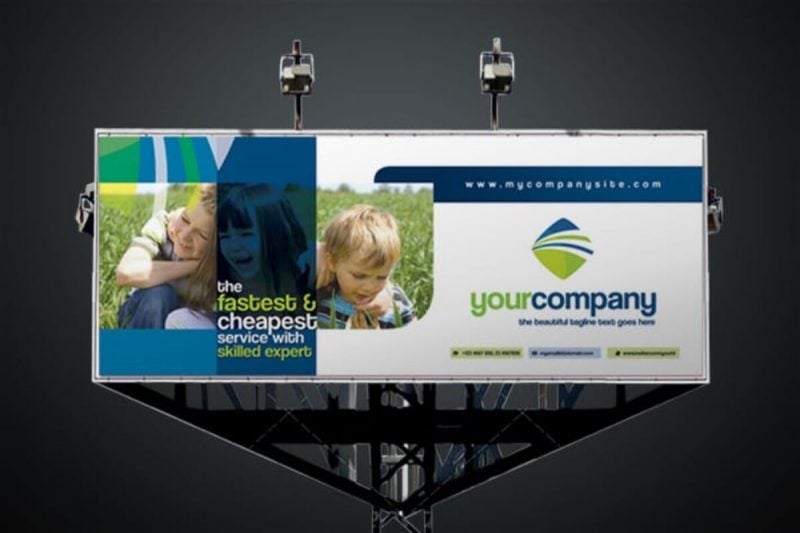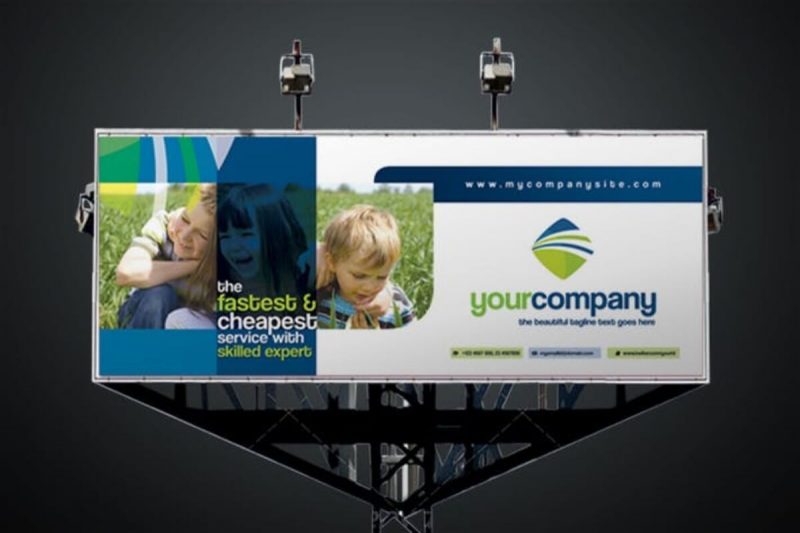 Free Park Inside Advertisement Billboard Mockup PSD
How good will it be if you could showcase your brand to people while they are running or chilling in the park? This mockup PSD can be placed in the park and can advertise your brand in a way that can be profitable for your company.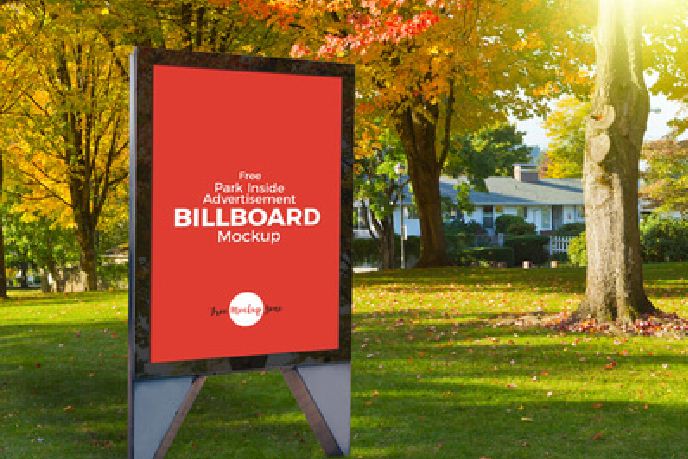 Free Outdoor Advertising Screen Mockup 4
Outdoor advertising is very helpful for a brand. This mockup is perfect for all kinds of posters and advertising. This billboard comes in different colors and gives a rich look to your ad.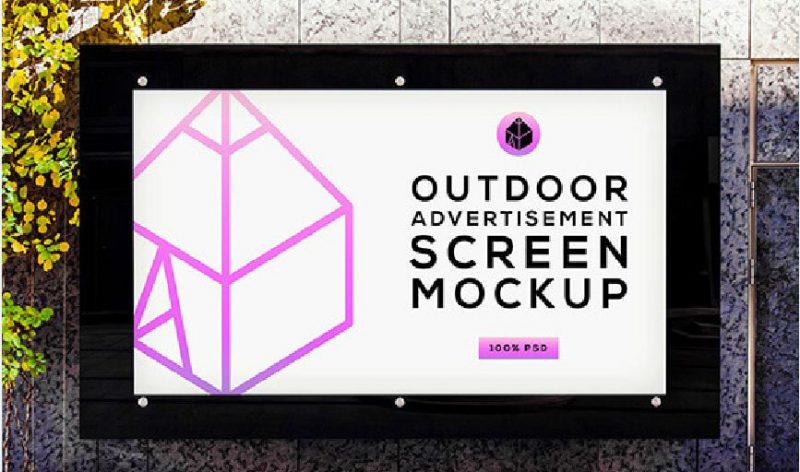 Billboard Mockup Set
This billboard mockup set has palm trees that give a realistic look at your ad or design. It contains 12 PSD mock-up files and easily editable smart objects.