Whether you're a dedicated Amazon seller or simply use the platform as an additional avenue to sell your products, there's one simple thing you probably want to know: how can I increase my sales?
This is important because sales are what dictate an item's Sales Rank on the Amazon site. In turn, Sales Rank affects how visible your products are on Amazon's search results.
It's a circular process, but one that any business wanting to improve its sales and visibility on the platform has to operate within.
The addition of Lightning Sales to Amazon's platform opens up a new avenue for sellers to drive up sales and, in turn, increase their visibility and reach.
Time-limited and featuring deep discounts, Lightning Sales are the perfect way to provide a long-term boost to your sales and profile, and there are lots of reasons sellers should take them seriously.
Below, we'll look at the ins and outs of Lightning Deals, the benefits for sellers and how, ultimately, you can take advantage of them for the overall benefit of your business.

The Effectiveness of Amazon Lightning Deals
Looking at the Lightning Deals idea from an objective viewpoint, the idea is borderline genius.
As a sales technique, the feature has everything required to motivate Amazon browsers to make product purchases that they might otherwise have waited to acquire.
In fact, the principles behind Lightning Deals are the same age-old practices that marketers have been using for decades to push consumers toward the point of conversions and ringing tills.
The first factor in this is the limited-time offer nature of Lightning Deals. Buyers can see that there is only a finite amount of the product they are interested in – and it's at a discounted price. It's also made clear to buyers that once products are gone, that's it.
This combines with the visible countdown clock that buyers can see, ticking away the seconds until the deal ends and creating a sense of urgency. This is a masterstroke on Amazon's part, as we humans feel a sense of immediacy whenever we see a countdown, and this pushes buyers further along the path to purchase.
One of the reasons consumers use Amazon so much is not just because it has an unassailable market share – although that is a factor – it's also because they can see the proof (in the form of reviews) that a specific product is worth buying.
The Amazon platform is all about this kind of social proof, trusted and sourced from other buyers. Lightning Deals add to this by showing how many other buyers have claimed the same deal.
Buyers also know that Lightning Deals require Amazon's authorisation to go live, so you benefit from some authority when buyers see your deals available.
All of these factors push the buyer to make a quick decision, leaving them feeling like they have captured themselves a real bargain. And that can only be good news for you as a seller.
Benefits for Sellers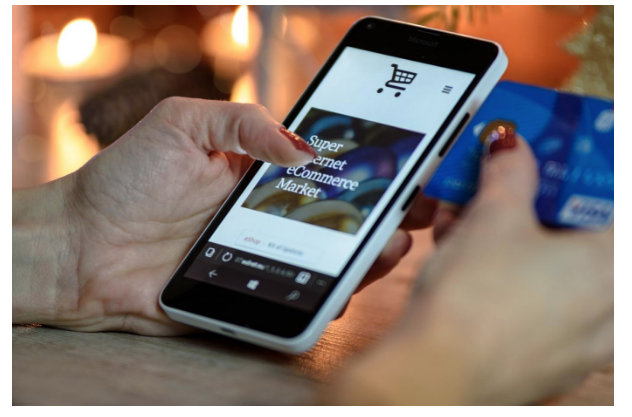 It might be tempting to look at Lightning Deals and wonder if they really offer that much of a boost to your business and brand.
After all, you have to sell products at a discounted price, so why not just stick with your current marketing and sell that way?
The answer lies in the fact that Lightning Deals aren't just about making short-term gains in terms of sales – although that's an important part of the process – they're also about gaining traction with buyers, improving your reviews and profile and rolling out new products. Add that to the fact that Amazon ads can be very cost effective, they can be a very powerful weapon to have at your disposal.
Increased Visibility
As we stated above, increased sales on the Amazon platform means that the rank of your product increases. This, in turn, means more people see it and then buy it.
Amazon Lightning Deals are a quick way to provide immediate boosts to the profile of your products and your business – and you don't have to do much to make it happen.
This kind of marketing windfall is something many businesses dream of, and when done via a Lightning Sale, you benefit from an increased turnover at the same time.
It's a kind of positive feedback loop where the more effort you put in, the more you sell, and the more visible you become, rising up the product rankings for even greater sales still.
The Halo Effect
Of course, all of this increased visibility for your business is a great thing, but it's even better when you consider the wider effect.
Consider your own shopping habits. How often do you find a store or business that does right by you – offering what you want at a good price – and continue to go back? The answer is, most likely, very often. And that's one of the major benefits for sellers of Lightning Deals.
The halo effect is simply a savvy way of describing buyer product discovery, and that's what a Lightning Deal can do for you. When a buyer finds something they like or want from your Amazon store, they are very likely to dive deeper and see what else you have to offer.
This means increased sales both during and after the Lightning sale and increased sales overall for your business.
Competitive Advantage
When you decide to opt-in to an Amazon Lightning Deal, the platform will place greater emphasis on your products over those of your competitors. That's something we would definitely call a benefit!
Amazon pushes sellers with deep discounts to the fore during Lightning Deals, which means your product, and your business, has an opportunity to outperform competitors. But it's vital to note that listings aren't static during Lightning Deals.
The offers show up on Amazon's 'Today's Deals' page and where they appear – it could be top of page one, or at the bottom of page ten – depends on just how well your deal is doing.
The ranking will change in near real-time, informed by buyer uptake and sales, which can mean a great deal of exposure for your products and business if you offer the right products at the right prices.
Inventory Balance
It's a fact for most Amazon sellers – or, indeed, any business that has stock to sell – that sometimes you have inventory that is out of season or underperforming.
Amazon Lightning Deals offer you an avenue to move this unwanted and sluggish inventory at pace, while also realising a profit and boosting your brand visibility.
There aren't many other ways to rid yourself of unwanted inventory that offer the same benefits and return for your efforts that a Lightning Deal does, and that's a huge benefit to when you consider the potential losses that unsold inventory represents.
Important Points to Know
Before you dive head-first into a Lightning Deals extravaganza for your products, there are few essential things you need to know.
Firstly, your products need to qualify for a Lightning Deal and understanding why some products do qualify and others don't can be a little opaque.
Amazon itself will tell you which products qualify – check the Advertising Tab in Seller Central and you'll find Lightning Deals listed there. And you need enough of the specific product in stock to ensure you can meet demand, and this number can vary from product to product.
The products you offer up will also need a good review history in order to qualify.
It's also not your choice when your specific Lightning Deal goes live and appears before buyers. Sometimes you might find the scheduled time is during the late hours of the night, and other times it may be during peak shopping hours.
The best thing you can do is provide the best discounts you can – within reason – and push your best-reviewed products to begin with. This will give you the best chance to appear at the head of the product rankings and ensure you're putting your best foot forward.
It's worth playing around a little with your offerings and discounts and finding a sweet spot that works for you.
And Finally…
The principles at play in Amazon's Lightning Deals are great, but they don't just apply to the sales themselves. They are sound selling principles that you can use outside of Lightning Deals that can benefit your business.
You can do this by constructing your own deals and then rolling these out via email marketing and social media.
By applying the same thought process and techniques behind Lightning Deals, you can offer great value to customers, boost their connection with your brand and, overall, generate better sales for all of your inventory.
The key to Amazon's Lightning Deals is understanding that it's essentially Amazon's way of providing benefits for sellers and buyers, with both seeing tangible rewards for participation.
Get it right, and the benefits far outweigh the steep discounts you are compelled to offer, with increased sales during and after the Lightning Deal, greater awareness of your business and a knock-on effect that can also push up the performance of all your other inventory.