Entrepreneurship is not a result of circumstances but a result of choices. Will power, determination, persistence, and perseverance are qualities that don't have any gender bias.
If we look at the history of trade and enterprise, it will not be wrong to say that in the past it has been a male-dominated ecosystem right from the first barter trades to the industrial revolution.
But with the evolution of human psyche, unbiased education and natural curiosity, the 20th century has seen an unprecedented rise in women power. Each sector of human life, be it politics or science has seen women revolutionaries who created their long lasting impression on history.
It can be said for the entrepreneurial ecosystem also. However, the growth of women entrepreneurs has been exponential in the later part of the current information age.
Over the last three decades, women like Indra Nooyi (PepsiCo) and Coco Chanel (as the name suggests) have proved that women can make it big anywhere, anytime!
Bringing that same spirit of feminine power to this post let's look at some present day female entrepreneurs who have toiled hard and achieved their dreams.
#1 Cindy Whitehead
Founder, Sprout (continued role as consultant after acquisition)
There are those who do what's tough, and then there are those who break barriers by venturing into something bold.
Cindy realized it instantly when she looked at the gap between Male and Female sexual dysfunction industries. While the global market for erectile dysfunction was valued at $4 Billion by researchers, the same for the latter is still not substantial enough to speculate.
With her startup Sprout, Cindy has achieved something revolutionary. In August 2015, FDA approved Addyi, a non-hormonal HSDD treatment drug. The pink pill which boosts dopamine and norepinephrine (both catalysts for sexual excitement) while reducing the inhibitory effects of serotonin in the brain's prefrontal cortex.
Valeant Pharmaceuticals International acquired Sprout for approximately $1 billion in cash.
#2 Tanaaz Bhatia
Founder, Bottomline Media
Talk about high-standard benchmarks with a sheer tenacity for success and you get Tanaaz Bhatia. After completing her education from Stern School of Business, she worked on the Wall Street with Merrill Lynch and Bear Stearns.
But the zeal for adventure and personal glory brought her back to India to start Bottomline Media. She has worked on films like Ra One, Don 2, Agent Vinod, English Vinglish, and Roy among others.
Her work with luxury brands like Satya Paul and celebs like Shah Rukh Khan has made her the go-to media consultant in the country.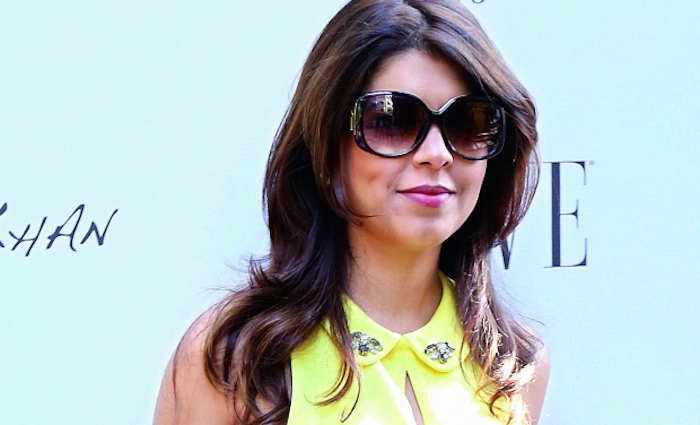 #3 Vandana Luthra
Founder, VLCC
VLCC is one of the most recognized brands in the urban Indian household. The beauty and wellness biggie has a significant presence in 11 countries across Asia, Africa, and the GCC.
After completing a course from the Polytechnic for Women in New Delhi, Vandana pursued higher education in Germany, UK & France and became an expert in beauty, fitness, nutrition and skin care.
From being a homemaker and mother to a 3-yea-old in 1989, she went on to receive the Padma Shri in 2013 and was named the 33rd most powerful women in Indian business by Fortune India in 2015.

#4 Zeba Zaidi
Co-founder & CEO, Volano Entertainment Pvt. Ltd.
With the ongoing fervor for women in sports after a tremendous performance in the Rio Olympics, it would be apt to mention someone with a thing for sports.
Zeba launched India's first participative sports firm that has directed the execution of awesome properties like the Devils Circuit, Devils Circuit Swift Challenge, and GameOnIndia.
Zeba finished here education from Lady Shri Ram College and later moved to London for a decade. Her hands on 16 years of experience in sales and marketing with top companies helped a lot when she came back started her venture.
#5 Puja Bansal
Founder & Director, MyHeera.com
Puja started out in 1998 with Khandelwal Jewelers Ltd. Since then, she has been actively involved in manufacturing, retailing, designing and has been appreciated at events and shows in India and abroad.
With MyHeera.com, she has taken her expertise online and created a unique marketplace for Gems and Jewelry.
#6 Carolyn Rodz
Founder, Circular Board
With Circular Board, Carolyn helps women start companies. More than 60 women have already undergone the program, and the number of registrations keeps increasing.
Participants join a 12-week peer group and meet via conferences and webinars to discuss ideas, offer feedback and provide progress reports of business development.
Cindy started off as an investment banker at JPMorgan Chase & Co. before she began Circular Board in 2012. After rebranding it in 2015, she accelerated the programs with the focus on connecting women entrepreneurs with investors.
#7 Ankita Seth
Co-founder, Vista Rooms
As a young social activist, Ankita used to travel a lot. This involved incessant searching for budget accommodation.
She realized that the segment was heavily fragmented, and there was no real solution. The plan for Vista Rooms took shape.
Today, she is instrumental in turning Havelis in Rajasthan into boutique hotels and is the only women in the budget hotel segment.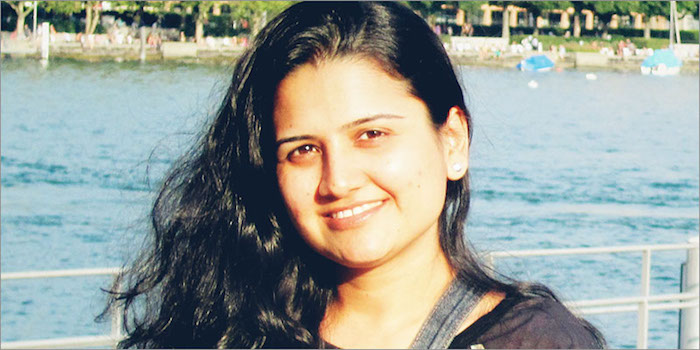 #8 Melialani James
Head of new Ventures, Sultan Ventures
Director, XLR8UH
This 37 years old built two successful apps in 2012 and then settled in Silicon Valley with the aim to mentor, coach and help fund startups.
She currently leads a team that identifies and recruits potential portfolio companies, provides mentoring and support and makes them investor-ready. They also work with local companies to provide business development and deal-structuring strategies.
She possesses a unique ability to connect with people on a basic level and put them at ease to discuss just anything.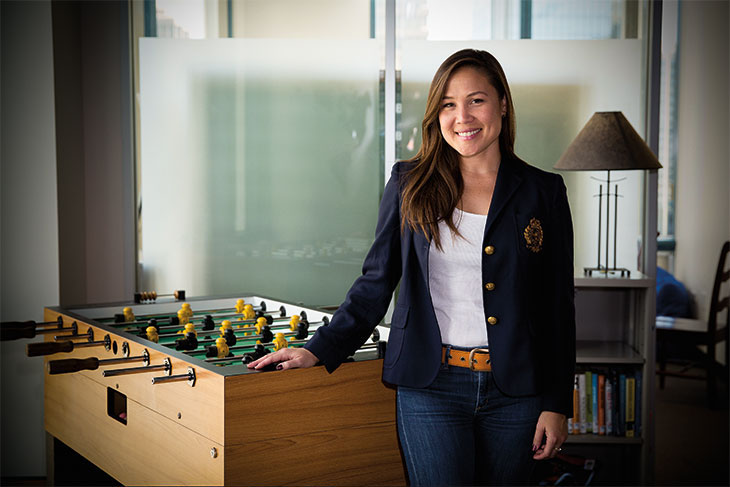 #9 Elizabeth Gore
Entrepreneur-in-residence, Dell
There are many ways to be an entrepreneur, and this is a unique one. At Dell, Elizabeth is in charge of helping fast-growth entrepreneurs build companies across the globe.
Specifically, her job is to listen to entrepreneurs, understand what they need and give them access to capital, technology, talent, and markets.
She started her public service with spending two years in Bolivia with the Peace Corps. She has always wanted to help and assist people ever since, and she found the best way to do it as an entrepreneur in residence at Dell.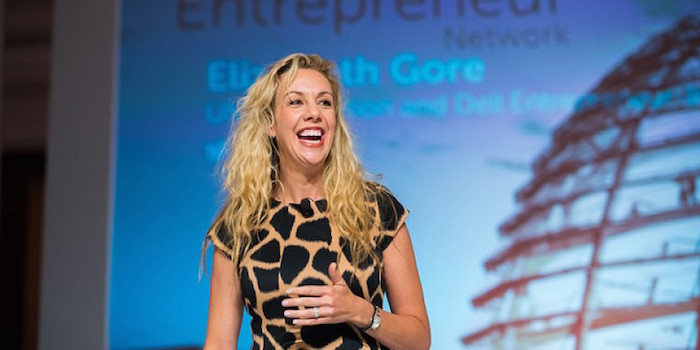 #10 Kathryn Finney
Founder, Digitalundivided
With her social enterprise Digitalundivided, Kathryn identifies, trains and funds a diverse range of women with ambition and skills to build a breakout business.
They run the FOCUS Fellow accelerator/incubator program that has helped black, and Latina founders raise more than $13 Million in Angel and Venture financing.
Some the high-performing companies who have been associated with Digitalundivided include online design marketplace Zuvaa, food supply-chain data provider FoodTrace and Mahmee (postpartum care developer).
In 2003, Kathryn started Budget Fashionista that went on to become one of the first lifestyle blogs to gain mainstream media attention. She sold the venture to Midwest Media Company in 2012.
After her work with Blogher, she was convinced enough to launch Digitalundivided and has never looked back ever since.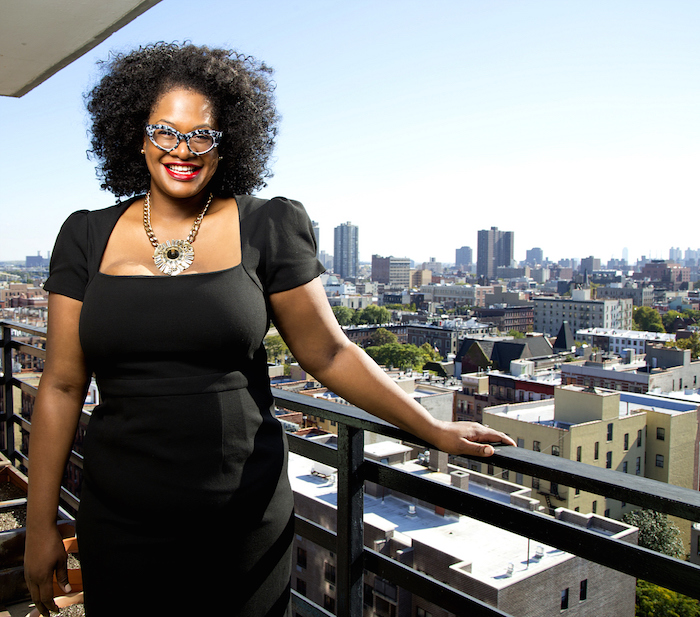 #11 Nina Lekhi
Founder and Creative Head, Baggit
Listed as one of the most powerful women in Fortune India, Nina Lekhi has made Baggit the go-to brand for high-end fashion.
She started with a small investment from her mother and created a company with 44 exclusive stores over the country and a strong presence in 77 cities across India.
She was also awarded the Women Entrepreneur of the Year Award 2015 by Rajiv Pratap Rudy, Honorable Minister of State for Skill Development and Entrepreneurship.