A collection of best appointment card templates that you can use as an inspiration while designing your business card.
Successful businesses need professionalism and punctuality. If your company follows strict time slots, you are in need of appointment cards.
Usually, business owners have the tendency to forget things and to give them constant reminders about meetings sounds annoying.
So, here's a better way to do that.
Appointment cards are amazing tools to give your clients the reminder for which date and time they are booked. Not just a reminder, an appointment card gives your contact details too.
This way they would remember you and contact you if required for rescheduling or canceling the meeting. In short, you can save your time which often gets wasted in waiting for clients who never show up on time.
What kind of businesses should use appointment cards?
Anyone from a beautician, medical professional, tutor, dentist, dog groomer, hairdresser to a real estate agent, all can benefit from them.
They won't just bring your clients on time but also leave a good impression on them as well. They are durable, light and small, and hence a perfect solution for your forgetful customers.
There are many types of appointment cards in the market.
Does it matter what kind of appointment card you choose?
After all, you are only concerned about bringing your client on time, so why should even be worried about the styles and designs of appointment cards?
Well, appointment cards are not just paper reminders but a reflection of your brand as well. The design you choose for your appointment card says a lot about your business. This is why many business owners go for bespoke appointment cards and improve their customer service.
Check out the list of stunning personalized appointment card templates we have compiled for various activities.
Here they are:
General Business Card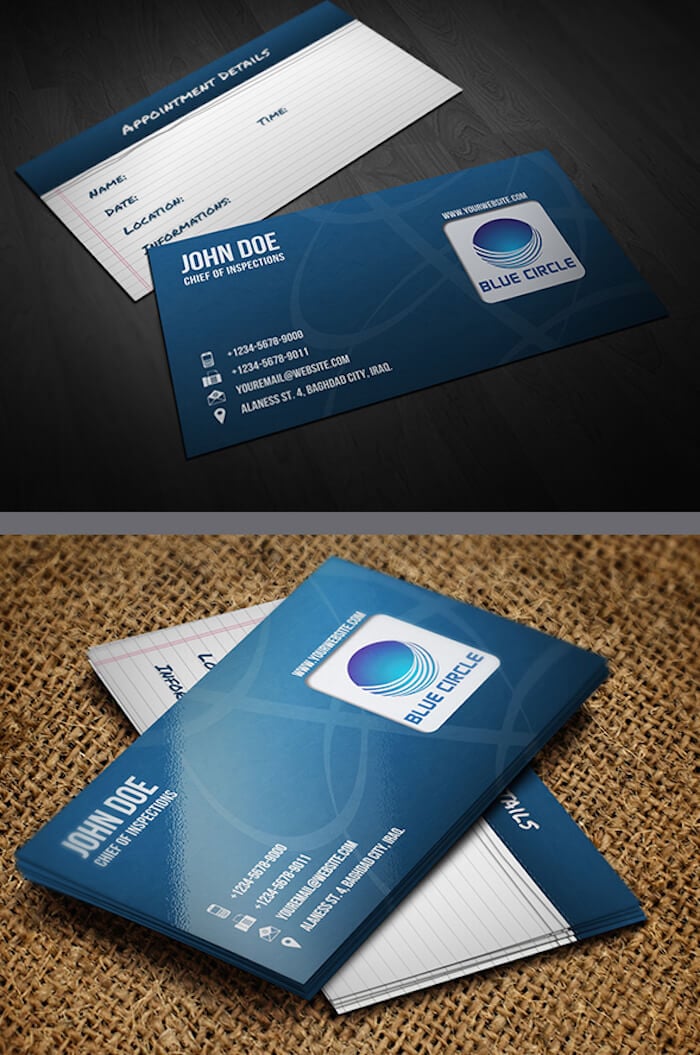 You can use this business card for any business type. It comes with a very attractive design that uses both sides of the card.
On one side you have the logo and the other details and on another side, you have nice notebook type design where you can mention your appointment details.
Handy Supply Bus. Cards Options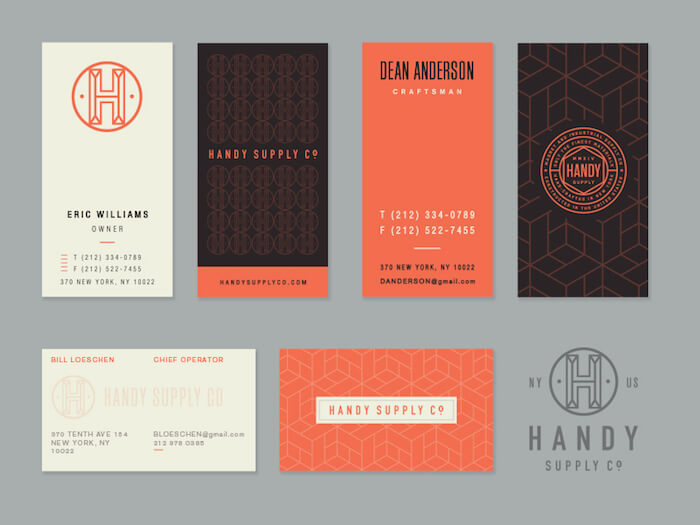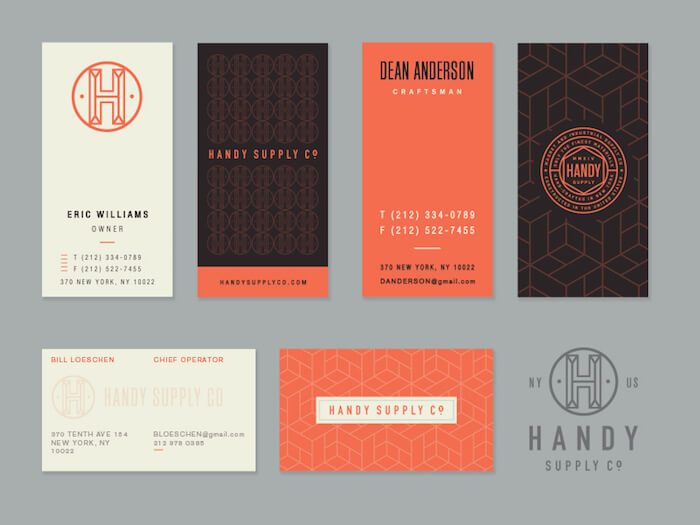 Another attractive set of business card templates for your inspirations. The design uses nice pattern and solid color can be a great design option for any niche appointment card.
Minimal Appointment Card Mockup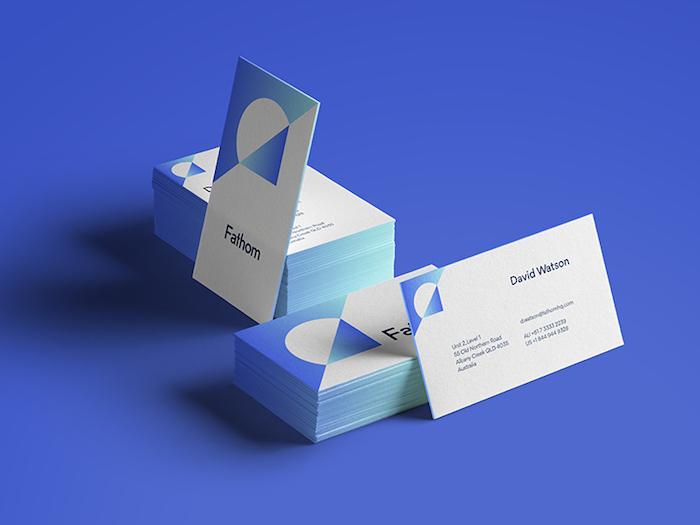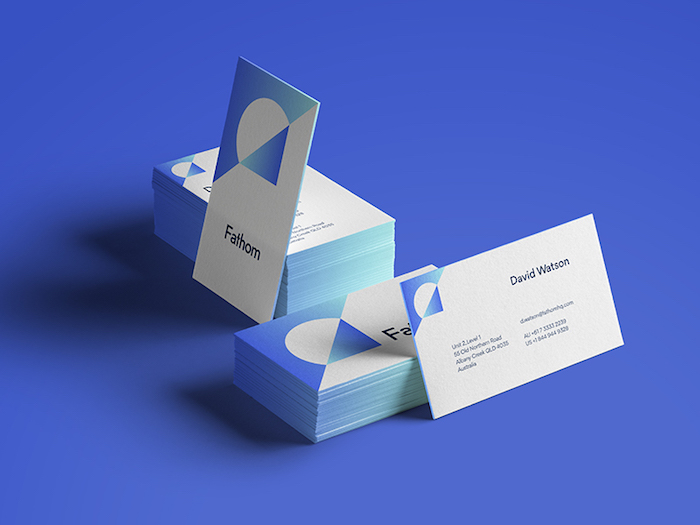 Here is a set of beautiful clean, white and blue appointment card mockup for your inspiration. You can use the similar design for your business card as it looks very professional.
Healthcare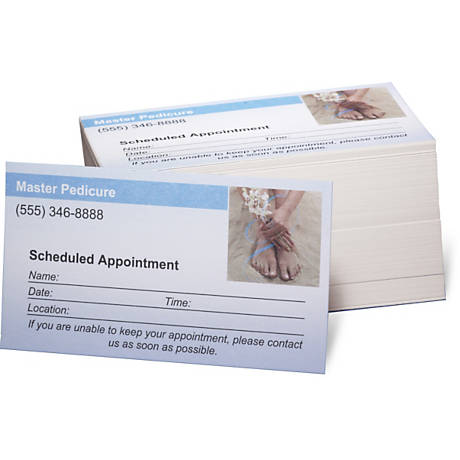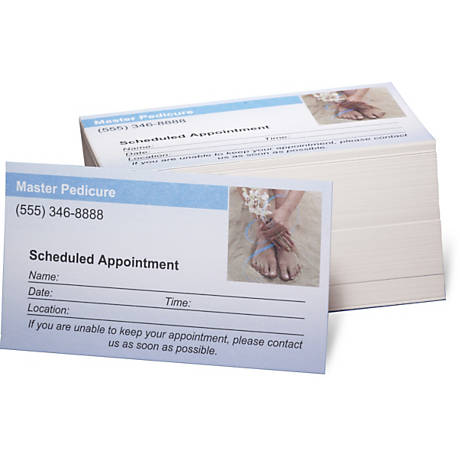 Simple and straight-forward, this template is professional. It has got a design element on the top-right to make the nature of business obvious.
Along with contact number, there is space to fill the name, place, and location of the meeting, all details a customer would need to reach the doctor.
A generous note at the bottom makes this template perfect. You can even add your photo to make it more personalized.
Geometric Business Card Template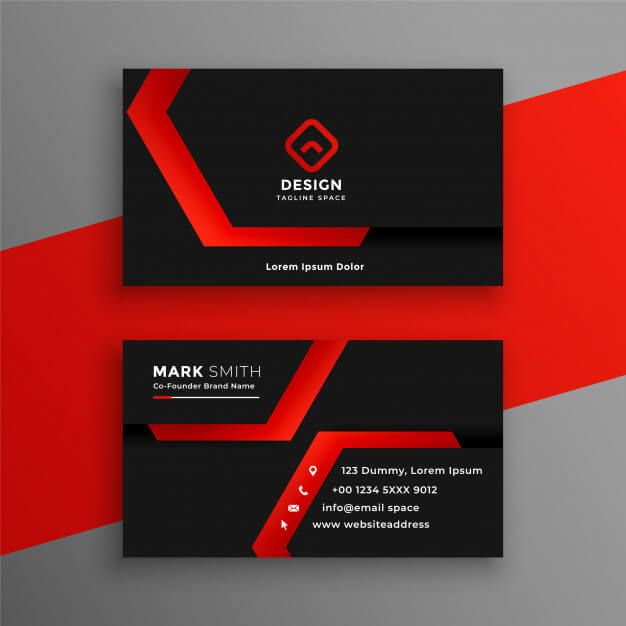 Here is a beautiful, modern red and black geometric business card template that is suitable for any business type.
The color combination oof the business card makes it look very attractive. All the details in the card is neatly aligned with an unique custom design.
Boutique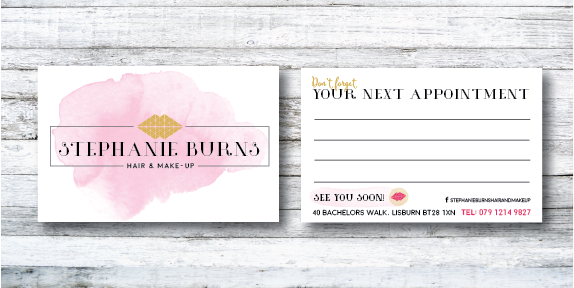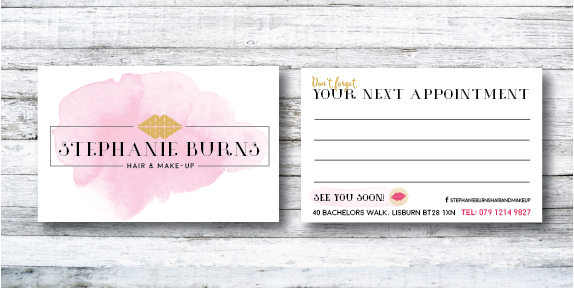 This template goes well with the brand image of women clothing stores. Soft, light and stylish, it has all the oomph and style to woo the fashion conscious women. Golden design element on baby pink in the backdrop makes this card simply adorable.
The back side is also thoughtfully designed. Enough space is given to give a personalized reminder message.
Interestingly, the social account of the brand is also given at the bottom, impressive way to do some marketing.
Orange Elegant PSD visiting Card Template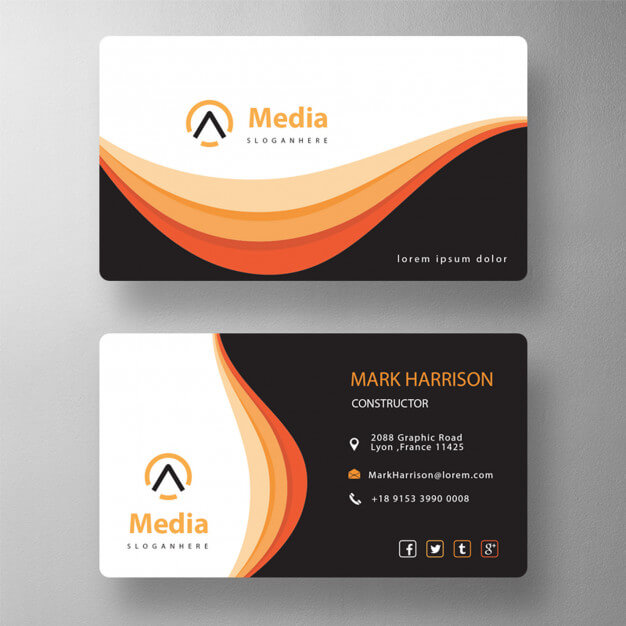 Another attractive modern business card template that is suitable for all types of business. This card is created with a white, orange, and black color combination, the overall design of the template looks very professional.
Florist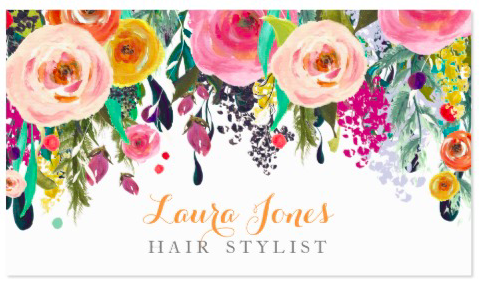 A fresh design for florists to remind their customers about the next deliveries!
The freshness of flowers is very crucial for florists to give premium quality customer service. So to make sure your customers make timely pickups, this is a fantastic template.
Charming colors and floral visuals on the card can bring your customers back on time through long-term brand recall.
Furnishings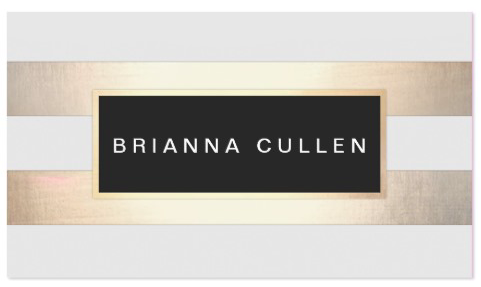 The delicacy and softness of this template can remind anyone of soft cushions and sofas. Neat, simple, and sophisticated, this appointment card has got all features to represent elite furnishings brands like D'Decor.
Golden horizontal stripes on the white backdrop exude luxurious vibes, while the brand name in the black and white looks astounding.
You can make it more impactful by adding your brand logo, or a star-product image.
Jewelry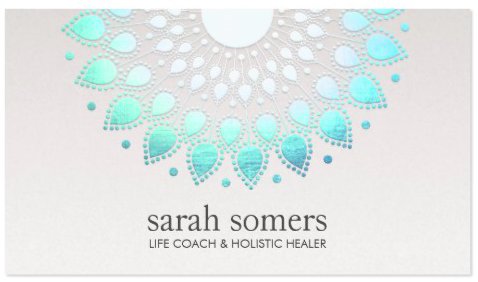 No guesses, the motif of this card makes it clear it is meant for jewelry stores. Just like the stunning neckpiece on this card, you can give an image of your statement jewelry. Stylish and elegant, this appointment card has a contemporary feel to make an impression you are updated with the latest trends.
There is a lot of scopes to personalize this card, and hence it is a must-have.
Nail Artists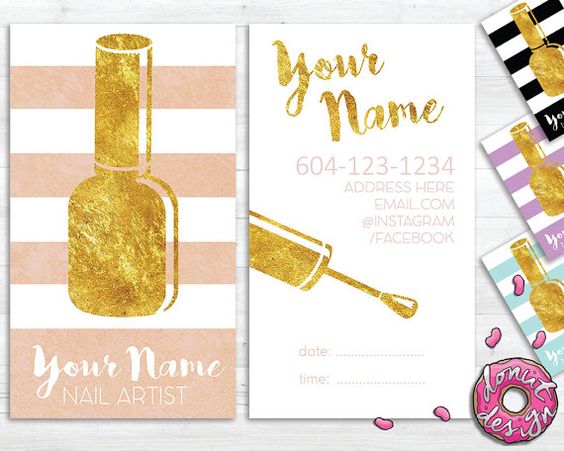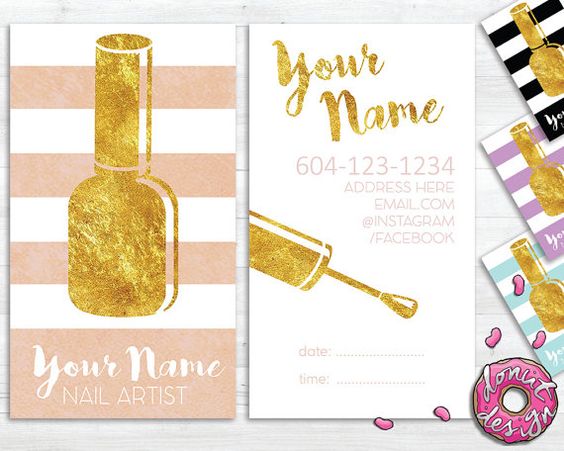 These days the trend of getting nail art done is very popular. So, here is an appointment card template for this promising profession. Glittery and colorful, this theme is made for the glamorous.
The need to get a nail art done automatically arises seeing such a fascinating card. Moreover, the creativity of the professionals also becomes self-explanatory with such an innovative design.
Instead of nail paint bottle, you can even put your latest nail artwork to lure customers and increase their chances of arrival.
Makeup Artists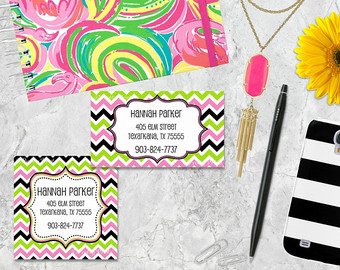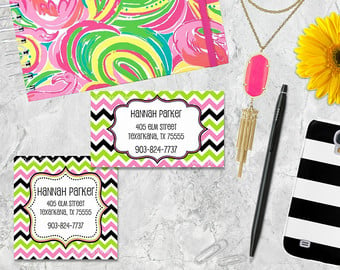 Vivid and beautiful, this template card is lively just like the nature of the business. Makeup artists are all about playing with colors and accessories to gives their customers the best look. This template has captured the thought of an artist well.
Designs elements in the font have resemblance with the profession and thus need a little customization. The two boxes are available in the front. One can be used to write your personalized reminder message and another one for contact details.
Pediatric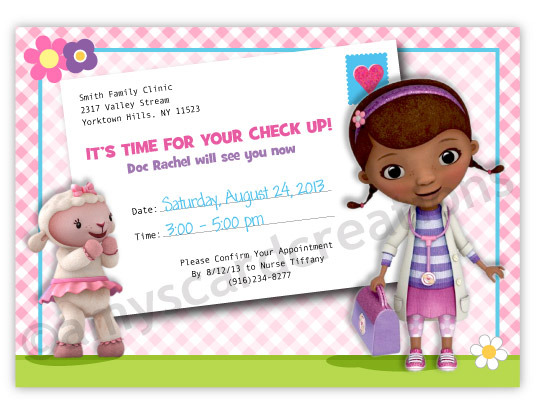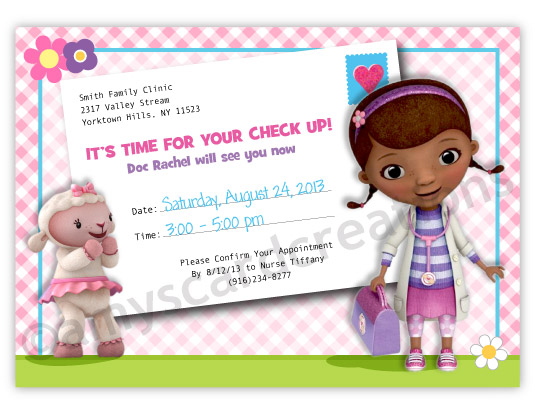 All the pediatrics out there, you can't have anything more adorable than this. It is such an amazing way to call children to your clinics.
Bright colors and cute images on this card make it utterly desirable. In a fascinating manner, the appointment details are mentioned in it.
You can personalize it by playing with the font style, colors, or images.
The Hive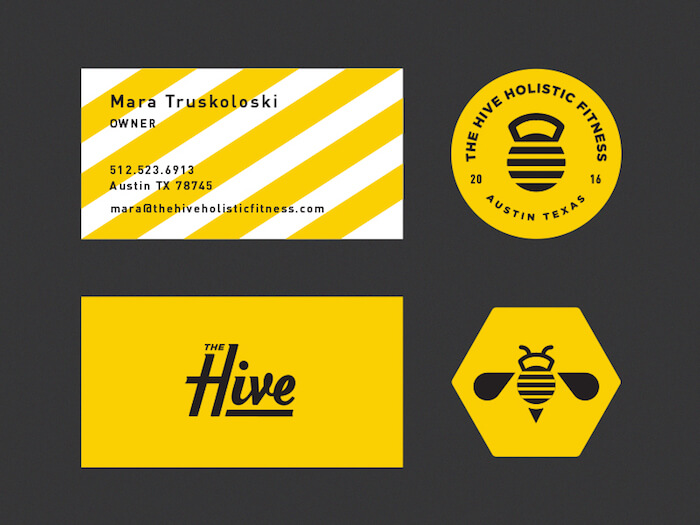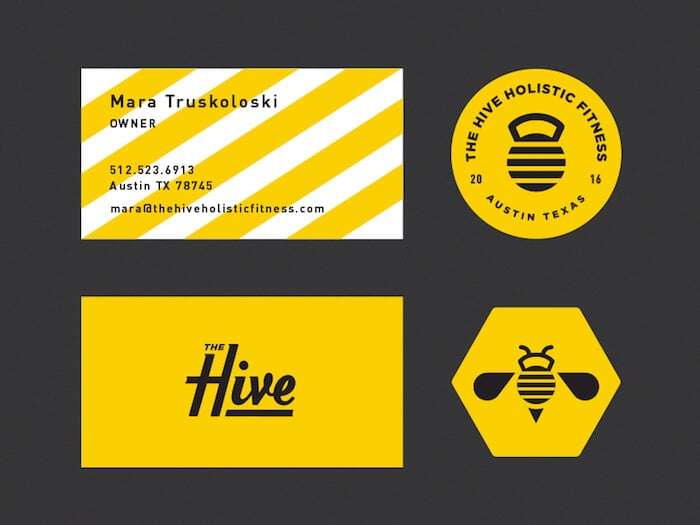 Created fro hive holistic fitness, this appointment card is created with bright yellow color. So, if you love the color yellow here is your inspiration.
Colorful Appointment Card Mockup
A beautiful appointment card mockup with white, blue and black color combination. The design highlights all the important details such as the contact details, business logo etc.
Modern Appointment Card Design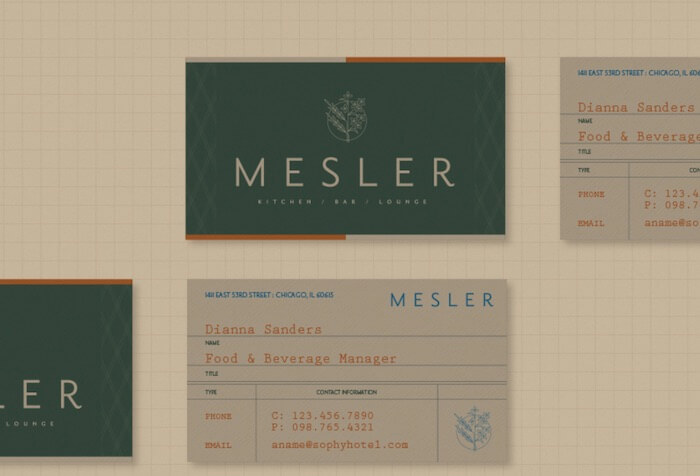 Here is an attractive, modern appointment card design template that you can use for your inspiration.
Salon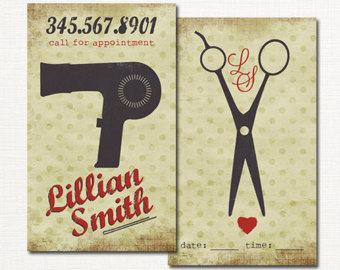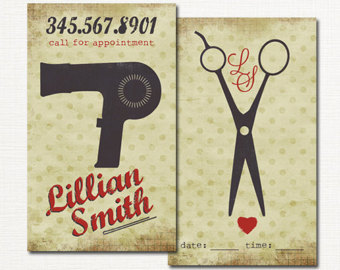 A haircut is something that we all need often. But, how many of us go on time? No one. Salon appointments are mostly delayed and if you don't want it to happen anymore, get a smart appointment card like this.
Scissor on one-page and hair dryers on another would keep reminding your customers about the appointment.
Short and creative, this kind of appointment card was difficult to ignore.
Endnote
Hope you found one for your business. If not, you can take inspiration from the above templates and get one designed for you.
Remember to keep the nature of your business in mind to make your card look relevant and impressive. So, no more forgetting… Let your customers come repeatedly to you!